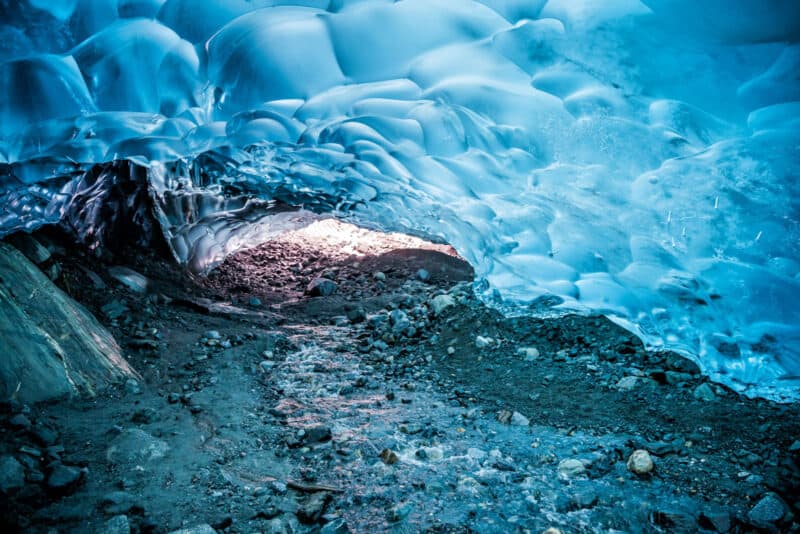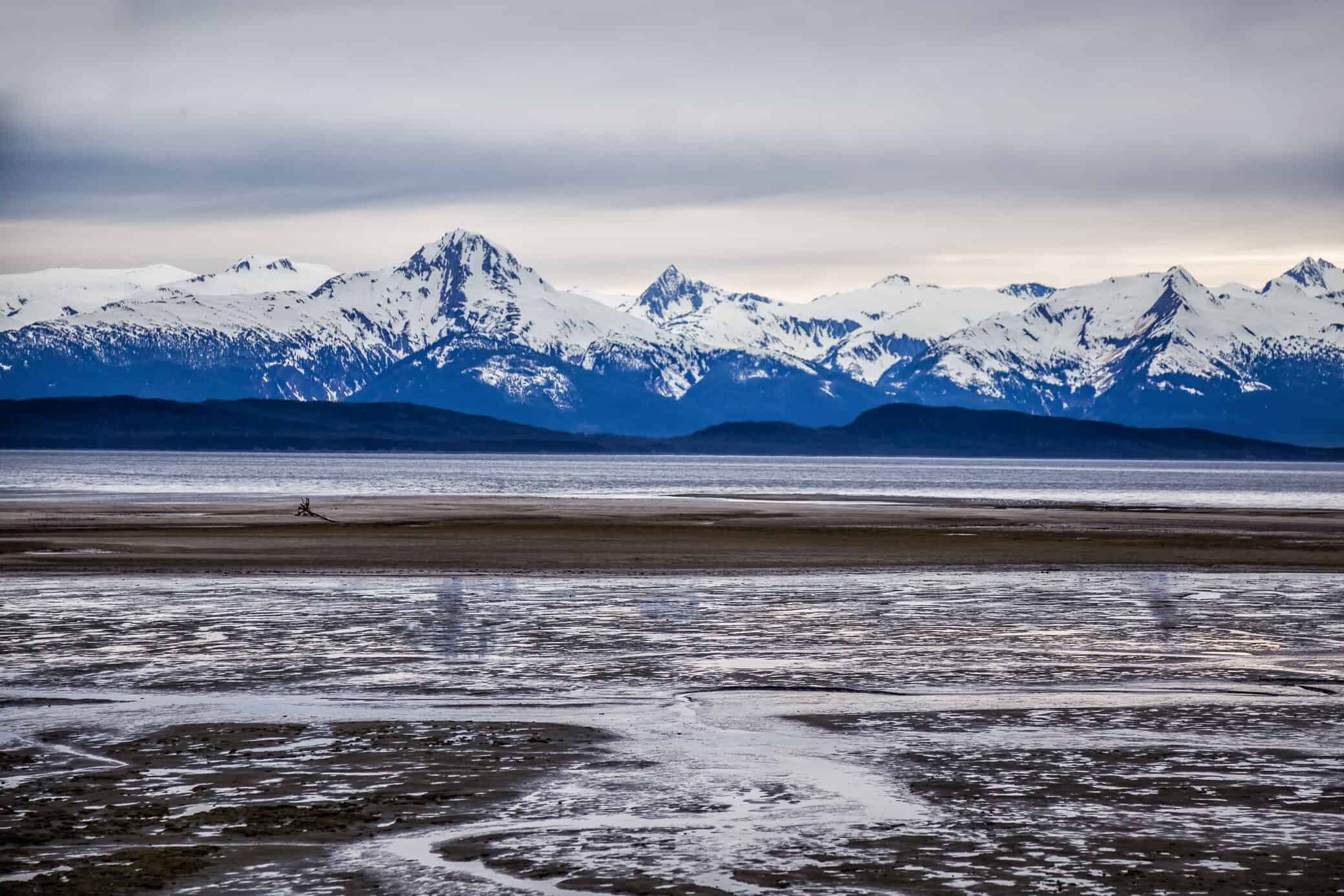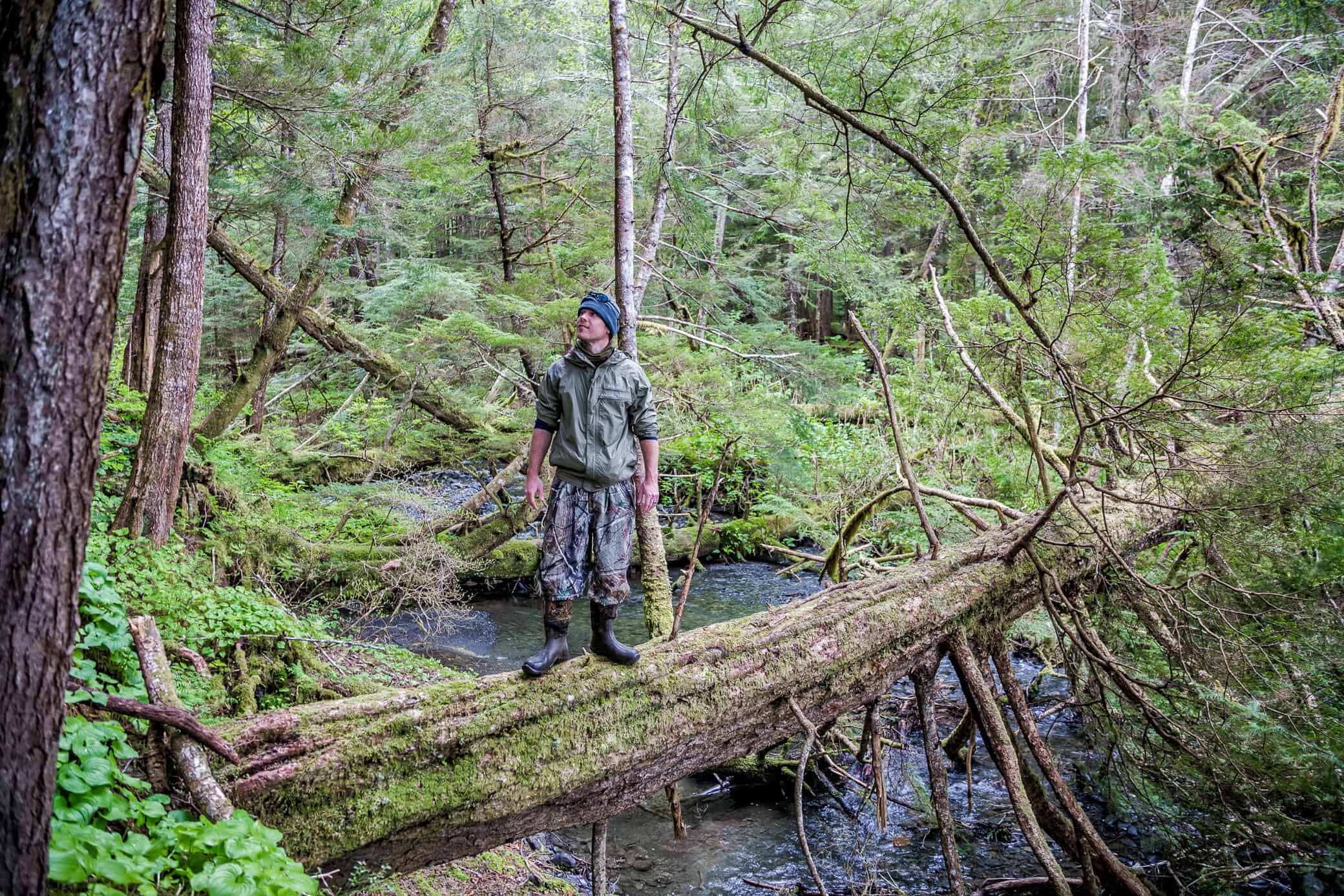 Ultimate ALASKA Travel Guide
Alaska is a state located in the far Northwest of the United States of America. It is a state of raw, rugged natural beauty. There are endless options for photography, adventure, and outdoor pursuits. This Alaska travel guide is designed to help you plan an epic trip to this beautiful state.
The capital is Juneau and it is the smallest and most isolated capital city of any state in the USA. Alaska is an outdoor paradise with most of the state being dedicated to the various National Parks that reside within its borders. Every outdoor adventure you can think of is possible here.
There is a trodden trail to the accessible wonders of the state but it's just as easy to access off-the-beaten-path places if you have the money. Alaska is not a cheap place to visit and activities will add up fast, that said, there is nothing in the state that wasn't worth every penny spent to make it happen.
We spent 4 weeks traveling around Alaska on our first visit. We were able to cover a lot of ground and experience a lot by keeping an aggressive schedule. That said, all it did was whet our appetite to explore more of this amazing state!
ALASKA TRAVEL: QUICK TIPS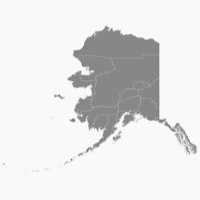 Don't Visit ALASKA Without: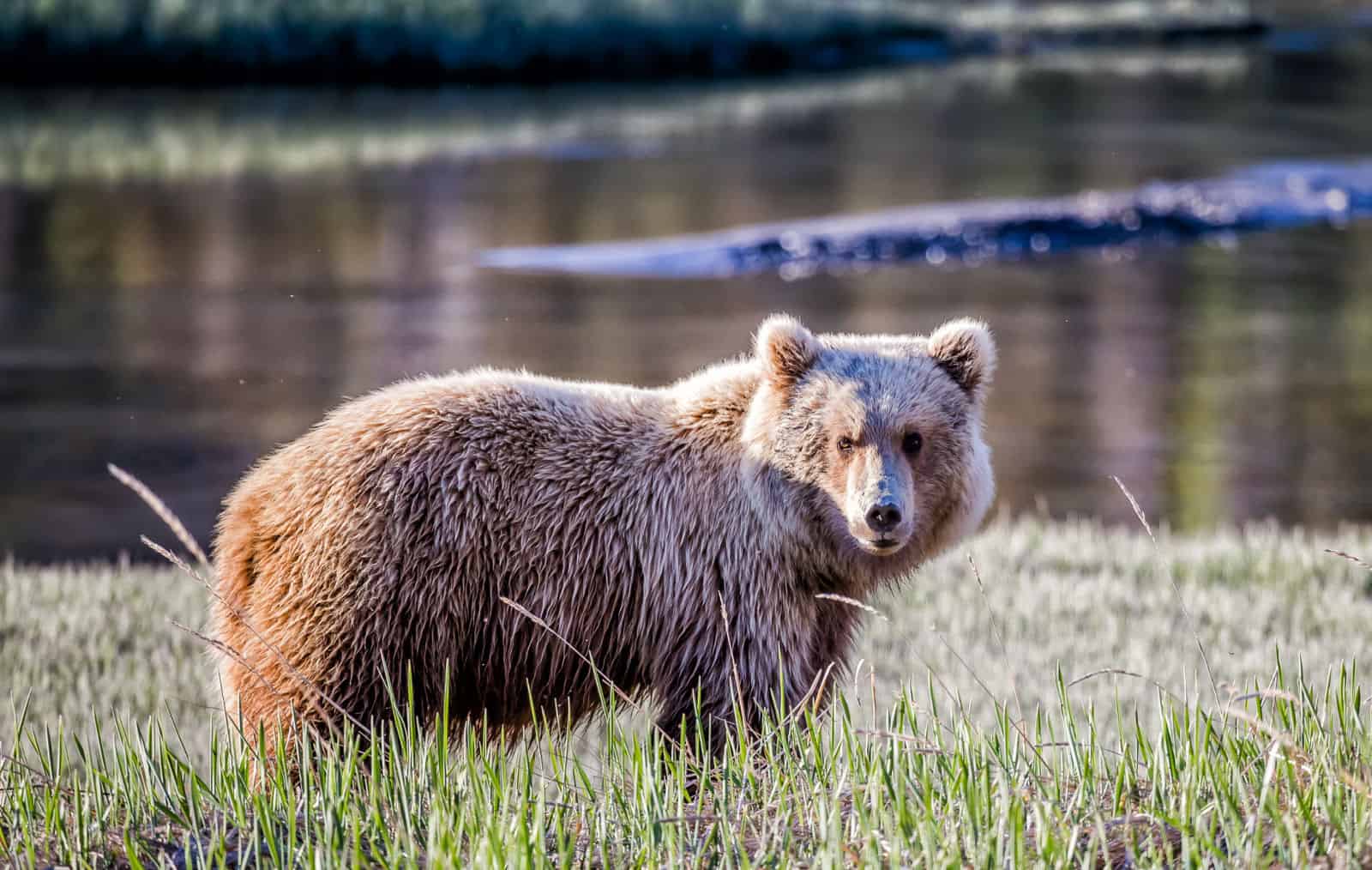 BEAR VIEWING IN LAKE CLARK NP
One of the best places in the world to view massive brown bears is in the third least visited national park in the USA, Lake Clark. A trip to Bear Camp will have you up close and personal with this large mammal.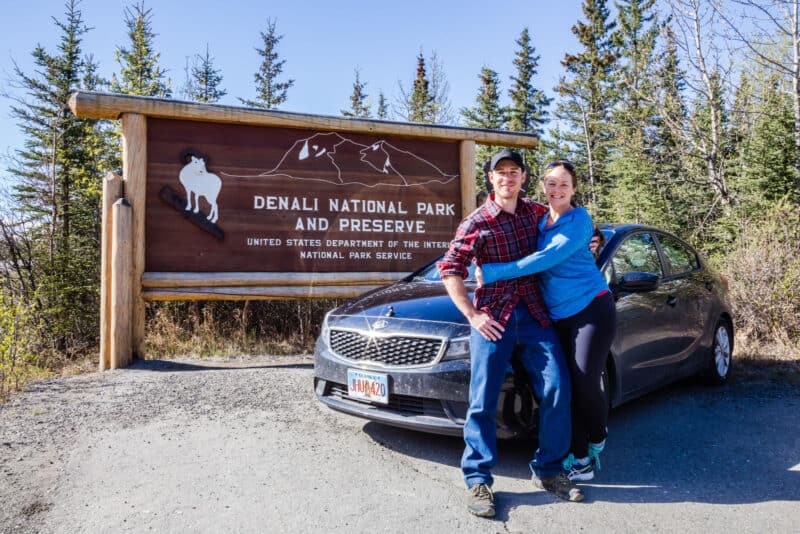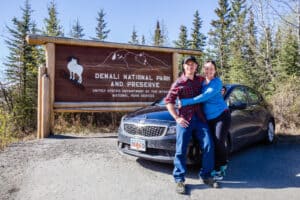 VISIT DENALI NATIONAL PARK
Very few people pay a visit to Alaska without adding Denali National Park to their itinerary. While most will not summit America's tallest peak, there is plenty of hiking, camping, and wildlife viewing to do.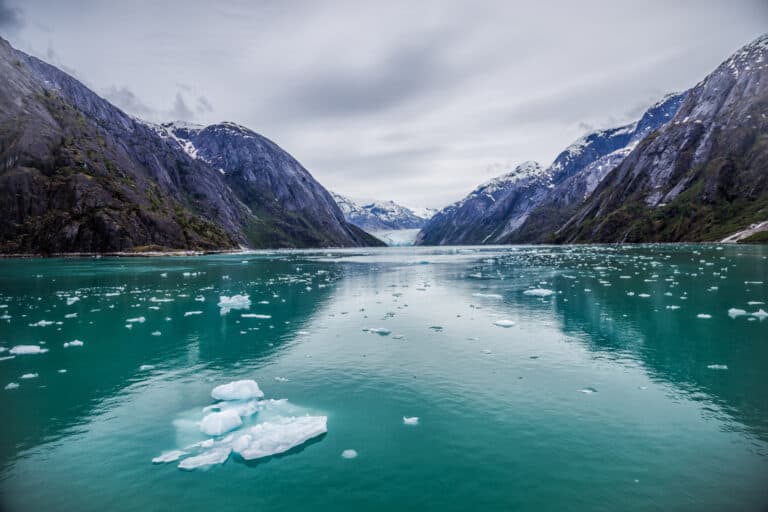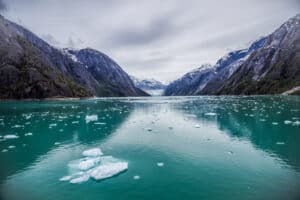 CRUISE THE INSIDE PASSAGE
The Inside Passage of Alaska is a special place. It features lush coastal rainforests, glacial fjords, plenty of wildlife, and one of our favorite cities in the world, Juneau, and cruising is the best way to see it all.
MORE THINGS TO TRY IN ALASKA
There is no shortage of great things to do in Alaska during your visit and the biggest problem you'll face is fitting them all into your itinerary.
Each region has its own offering and unique things to check out during a visit, so be sure to look at all of our Alaska content once you decide where you're itinerary will take you.
PAN FOR GOLD AT GOLD DREDGE 8: Learn about the Gold Rush and visit Gold Dredge 8 outside of Fairbanks, Alaska. Still operating as a gold excavation site, you can learn how to pan for gold and tour the inside of the massive dredge machines.
SOAK IN THE CHENA HOT SPRINGS: The resort here was developed around a massive, naturally occurring hot springs. Today you can visit the Chena Hot Springs property, stay in the lodge and partake in several adventures while also using the hot springs. It is also one of the best places in Alaska to view the Northern Lights during winter.
VISIT THE MENDENHALL ICE CAVES: Some of the most accessible ice caves in Alaska can be visited from Juneau on the Mendenhall Glacier. These caves are naturally occurring, meaning they are not always accessible. But when they do open up and are deemed stable enough for exploration, visiting them will be the highlight of your trip to Alaska.
GO HIKING, EVERYWHERE: Alaska is a hiker's dream, as there are 8 national parks within the state and plenty of state parks and national forests alongside of them. This means there are endless trails and backcountry escapes to be had. Just be sure to take proper precautions, always carry emergency kits and bear spray.
DO SOME WHALE WATCHING: Whale watching along the inside passage and southern coastline of the Kenai Peninsula is some of the best in the world for viewing orcas and humpback whales. If you are keen to see these magnificent marine mammals up close, then be sure to plan in a visit to Juneau or Seward.
GO FISHING IN HOMER: Halibut fishing is a way of life in Alaska and some of the best fishing trips can be taken from the tiny town of Homer on the Kenai Peninsula. Fishing trips can be booked a full day or half and include all the gear you need to reel in some great catch.
ROAD TRIP THROUGH CHUGACH STATE PARK: The road that leads south of Anchorage will take you towards the Kenai Peninsula and through the Chugach State Park. This park is centralized by the Chugach Mountains and on a clear day, the views are out of this world. Give yourself plenty of time for stops, so plan on leaving Anchorage early and staying along the route.
HELI-HIKING IN DENALI STATE PARK: If you love adventure, this one is for you. Take a helicopter ride over the vast Alaskan wilderness before being dropped in a remote location in Denali State Park. Spend 3-5 hours hiking by map and compass navigation to an extraction point, where you will be retrieved again by the helicopter.
TOUR AROUND FAIRBANKS: Often overlooked in favor of easier to reach cities like Juneau and Anchorage, Fairbanks has some epic history that makes the trip worth the effort. Here you can learn about Alaska sled dog traditions, the Gold Rush, early pioneering, indigenous people and enjoy the culture in this hardy Alaska town.
JOURNEY INTO THE ARCTIC: If you've made the trip to Fairbanks, take it one step further and head for the true North, where you can cross the Arctic circle, learn the history of the Alaska Pipeline, visit places like Wiseman and Coldfoot, see the Brooks Mountain Range and visit the least visit National Park in the USA, Gates of the Arctic.
VISIT JUNEAU: Many people fly in and out of Juneau, Alaska to join cruises without actually visiting the capital city. This is a shame and something we advise against. This city is quite literally one of our favorites in the entire world. The city deserves at least 3 days, personally I'd stay a week, to uncover all that it has to offer.
FOODIE BUCKET LIST
KING CRAB LEGS: King Crabs, and in particular, King Crab Legs, are an Alaskan specialty. While you Alaskan King Crabs are exported across the world, only in the state can you find them authentically prepared, often cooked in lemon, butter and other seasonings.
FISH: Alaska has some of the best fish in the world, and everything you're served is guaranteed to be freshly caught from the ocean or the rivers. Salmon and Halibut are particularly good in Alaska.
REINDEER SAUSAGE: With huge herd of reindeer to be found in the state, it's no wonder that they are also turned into sausages. Try them for a true Alaskan breakfast.
ALASKA FESTIVALS
ALASKA STATE FAIR: Held once a year in August in the city of Palmer, the Alaska State Fair is a great chance to learn more about local culture and life in an atmospheric setting.
FESTIVAL OF NATIVE ARTS: To learn about indigenous Alaskan culture, then visit the Festival of Native, which is held in Fairbanks, in February or March. It's a great chance to see local heritage first hand.
IDITAROD SLED DOG RACE: Ran every year in March between Anchorage and Nome, this race is roughly 938 miles from start to finish. It often attracts more than 100 participants and their teams of dogs, and both male and female mushers (drivers) compete together. The entire race can take 8-15 days to complete depending on the weather.
Pack like a pro on your trip to ALASKA!
POPULAR REGIONS IN ALASKA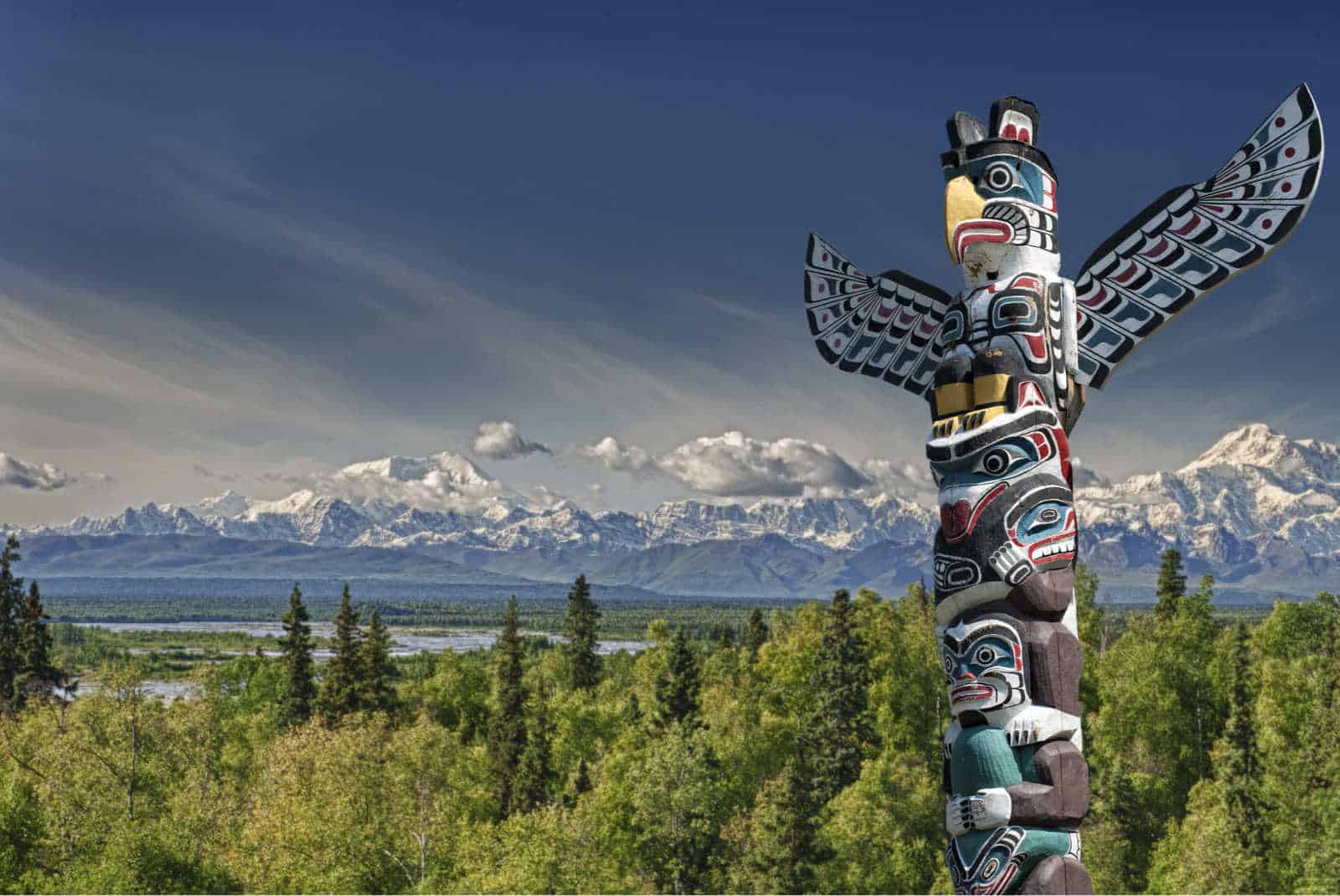 ANCHORAGE & KENAI PENINSULA
Anchorage might not be the capital of Alaska, but it is the state's largest city and it's one of the best places you can visit.

Anchorage is where the city meets nature because just outside of the suburbs the wilderness begins instantly.

In the city, you can visit museums and even enjoy touring through the odd craft brewery, while outside the city, you can venture south into the Kenai Peninsula.

Here you can explore the vast Chugach State Park, where you can find glaciers, lakes, mountains, and an abundance of classic Alaskan wildlife.

FAIRBANKS & THE ARCTIC
Fairbanks is Alaska's second-largest city, and it's found deep in the interior, a long way from anywhere else in the state.

Visit the local pioneer museum to learn about frontier life in Alaska, pan for gold at Gold Dredge 8 and visit the Museum of the North to learn all about the history of Fairbanks. Also plan to visit nearby Chena Hot Springs.

This is the gateway to the Alaskan north, and from Fairbanks, you can arrange flightseeing tours to remote towns and areas of wilderness.

Where you can cross the Arctic Circle and visit the least visited national park in the USA, Gates of the Arctic.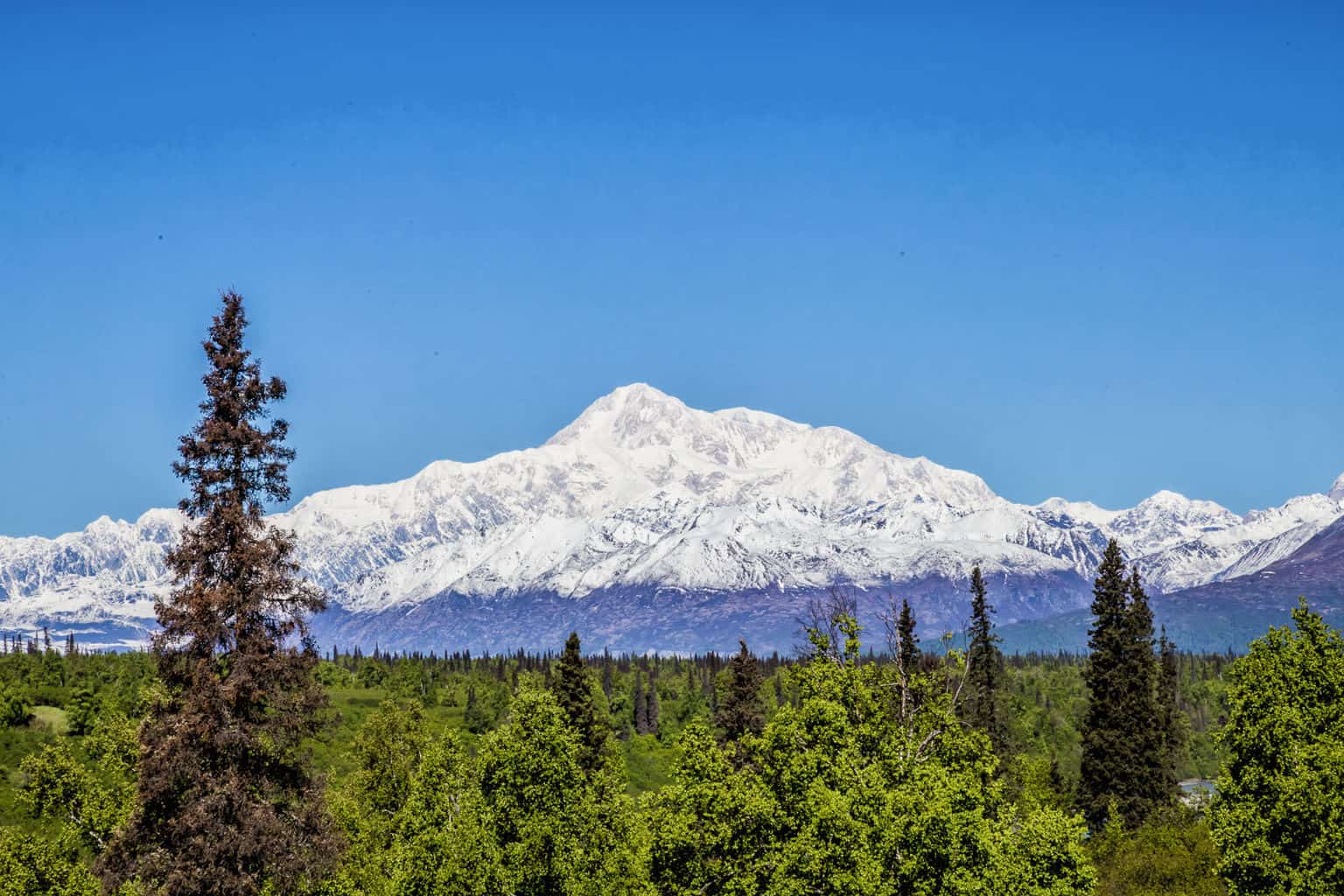 DENALI NATIONAL PARK
Denali National Park is reason enough on its own to want to travel to Alaska because this is one of the most famous and most dramatic national parks in the USA.

The park is named for Denali, the highest mountain peak in North America, which rises to a height of 6,190 meters.

The wilderness that surrounds Denali is equally incredible, and you can head into the national park to hike, climb, or mountaineer.

If you're short on time, you can even fly in from nearby Anchorage for a flightseeing tour like no other.

NOME & ALEUTIAN ISLANDS
If you're looking to get really remote when you travel to Alaska, then catch a flight across the state to Nome. Found on the far west coast, this just about as far as you can go in mainland Alaska.

You can visit the spectacular and isolated national parks that are found in the area, and learn all about the pioneers that settled here and the indigenous groups that have lived here for centuries.

If you want to get even more remote than Nome, then take a flight across the Bering Sea to Unalaska, the largest city in the Aleutian Islands.

This a world of isolation, far from anywhere else, and it's a fascinating place to visit.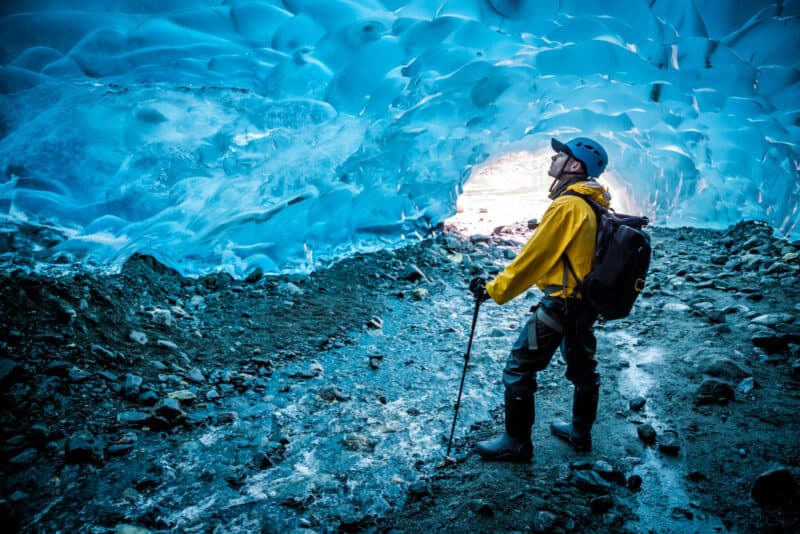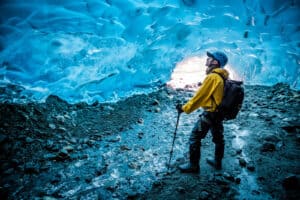 JUNEAU & INSIDE PASSAGE
Juneau is Alaska's capital, although it's only the third-largest city in the state. Located along the coast, in the south of Alaska, Juneau is a charming, almost provincial-like city to visit.

You can take the aerial tramway up to the summit of Mt Roberts, or you can visit the beautiful Mendenhall Glacier.

This is a popular cruise ship destination, and from the city, it's easy to quickly get out into the surrounding wilderness for a taste of what travel to Alaska is really like.
Most cruise ships leave from Juneau to explore the Inside Passage. Including glacial fjords, remote islands, and untouched coastlines.
ALASKA TRAVEL BUDGET
Setting a budget for travel to Alaska is highly dependent on your travel style. It is possible to visit just about anywhere in Alaska on any budget and still have a great trip. That said, you can make your trip as basic or as luxurious as you desire.
To help you set your budget, we've included some base range price estimations for travel within Alaska. Of course, keep in mind that prices can fluctuate based on seasons, availability and festivals.
ACCOMMODATION: Varies by type and rating. Generally, you can expect camping to be $10 to $30 per night, hostels to average $30 to $40 per night, mid-range hotels to start at $100 per night and luxury hotels to be $200 and up per night.
ATTRACTIONS: Costs vary. Museums charge around $7 per person for entrance. The real cost of travel to Alaska is sightseeing tours, particularly if you fly. A cruise through the fjords will cost $100 – $200 per person, while a flight and landing on a glacier will cost approximately $300 per person.
TRANSPORTATION: The most popular methods of travel around Alaska are by train, bus or rental car. The Anchorage to Seward Bus costs $60 and the train from Anchorage to Fairbanks costs $250. Car rental varies by length of time and generally averages around $50 – $100 per day for a compact. A gallon of gas will cost you around $2.50.
FOOD: Food will vary widely depending on your tastes and what restaurants you choose to visit on your trip. Generally, though, you can expect to find fast food for around $5 – $10 per meal, take a meal in a mid-range restaurant for $15 – $25 per person and pay around $6 for a beer.
BUDGET
---
75 USD PER DAY
Camping and cheap hostels, cooking your own food and undertaking very limited paid activities with limited travel.
MID-RANGE
---
200 USD PER DAY
Staying in basic hotels and guesthouses, enjoying restaurant meals, and booking onto a few excursions or tours.
LUXURY
---
400 USD + PER DAY
Staying in luxury hotels, eating out every meal, and activities such as flightseeing, or boat cruises every day of your stay
WHERE TO STAY IN ALASKA
Below you will find some of the places we have stayed during our travels in Alaska. These are individual properties that we enjoyed and would recommend to other travelers.
HOW TO GET AROUND IN ALASKA
Despite being the largest state with vast areas of land between most sights, Alaska has decent infrastructure when it comes to transportation.
It is possible to utilize both public, private and independent options while touring around Alaska.
FLIGHTS: Alaska is the largest state in the USA, and to get from south to north quickly, the only way to travel is to fly. Domestic flying is incredibly common in Alaska and most towns and communities have small airstrips. The large cities cater to international flights and flights from the contiguous United States, and they also serve as hubs for lighter aircraft heading out into the vast expanse of Alaska. Many communities are only accessible by light aircraft, while you can also join flightseeing tours around national parks to experience nature from the air.
BUS: Alaska has a limited road network – even Juneau isn't connected by road to Anchorage! – and as such, there are also limited bus services across the state. You can find buses from Anchorage to Fairbanks, and then to other major towns in the north, while in summer there are lots of tourist shuttles operating from Anchorage and out to the surrounding national parks.
TRAIN: The Alaska Railroad is the state's primary train line, but it only connects Anchorage with Fairbanks to the north, and Seward to the south, with a few odd spurs in between. A summertime journey on the Alaska Railroad is often cited as one of the most spectacular railway journeys in the world. You'll pass epic landscapes and see the best of Alaska's wilderness from the warm comfort of the rail carriage.
CAR RENTAL: Alaskan roads are incredibly well maintained, however, the road system is very limited. Traveling by car can be a convenient way to get around, particularly if you rent a four by four, but just remember that distances are vast, so always be prepared with reserve supplies. If you want to rent a car in Alaska, be sure to check out: 5 Best Alaska Road Trip Routes
CRUISING: The most popular way that people see Alaska is by cruise ship. This is made possible along the Kenai Peninsula and the Inside Passage. Most major cruise companies and an increasing number of small ships utilize these routes. They also offer land add-ons for both Denali and Fairbanks.
WHEN TO VISIT ALASKA
Travel to Alaska is very dependent on the weather, and deciding what exactly you are looking to do in the state, will likely determine when you need to visit.
Alaska experiences extreme weather because it's located so far north. Much of the northern coastline is actually within the Arctic Circle, ensuring that there are long days and midnight sun in summer and short, dark, and cold days all through winter.
Even the most southern cities in Alaska rarely experience temperatures above 70F in the height of summer. For much of the year, roads can be closed while trains can be sidelined due to the extreme weather, and travel to Alaska in winter is fraught with difficulties.
If you are looking to see the Northern Lights though, then winter is the best time to visit. If you want to try dog sledding or want to have a true winter experience, then this is the time to travel to Alaska.
The most popular time to visit though is of course summer when the entire state is open for business. You can hike in the national parks, cruise through the fjords and enjoy the lakes at their best.
The wildlife is out across the state during summer too, and for flightseeing or helicopter rides, this is the only time to really travel to Alaska.
Personally, we prefer the shoulder seasons of spring, just when things are starting to open and fall, just when things are starting to close up from high season. Spring is especially good, think May, because things are green, flowers are starting to bloom but you also still have snow on the mountains.
For more information, check out the Best Time to Visit Alaska: Month by Month Breakdown
BUILD AN AMAZING ITINERARY FOR YOUR ALASKA TRIP!
SAFETY IN ALASKA
In terms of crime, travel to Alaska is generally safe, and especially in the major tourist hubs. What you might need to worry about though, is the wildlife and the weather, especially if you aren't used to the Alaskan climate and Alaskan animals.
It's not uncommon to find bears and moose wandering casually around downtown Anchorage, so always be careful when you head out, even in the city!
In the wilderness and in national parks, be cautious when hiking and try not to head out alone. Keep an eye on weather conditions, as even in summer, you can have an odd unpredictable storm.
In winter, the weather is of course even more of a problem, and you'll want to be careful when heading out, particularly if you are driving, as there is little light and lots of ice.
All through the year, watch out for wildlife on the roads when you are driving, and always carry spare equipment and reserves of fuel, as distances in Alaska are vast.
As with any destination, we recommend learning and adhering to certain safety practices when you travel. Be sure to read our personal travel safety tips, compiled from our travels across 7 continents.
ALASKA TRAVEL: BOOKING RESOURCES