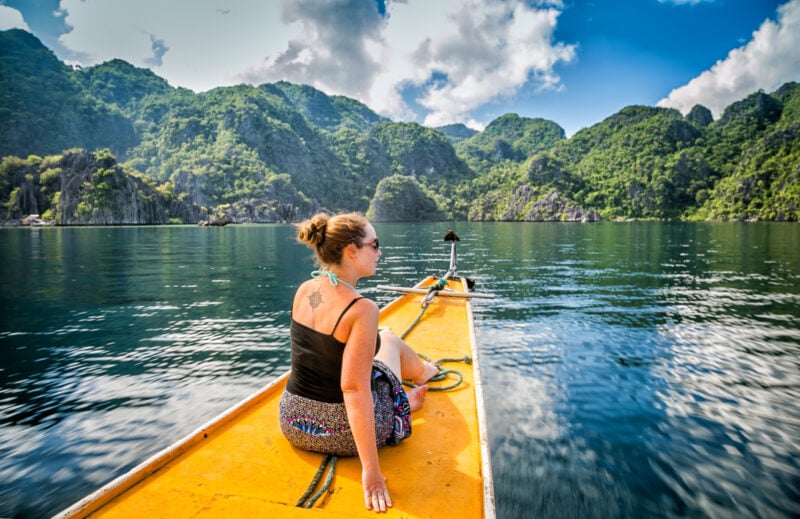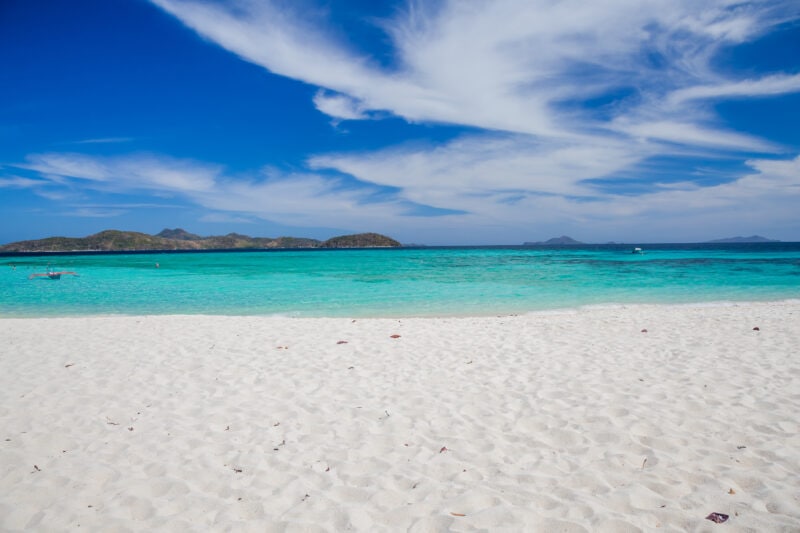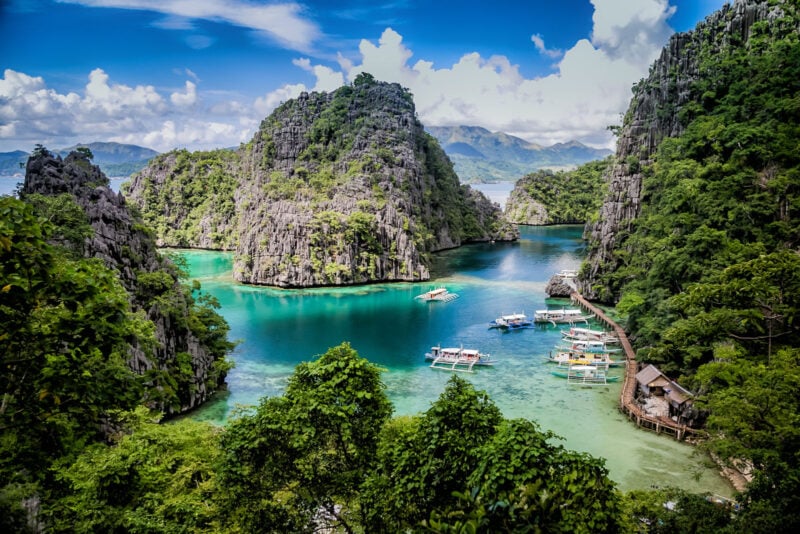 Ultimate PHILIPPINES Travel Guide
The Philippines is a country located in Southeast Asia. It is often the most overlooked and missed country in the entire region and we can't figure out why! We hope to share our love for this country in this ultimate Philippines travel guide.
It is gorgeous, the people are friendly, the travel within the country is cheap, and the free 30-day visa is not long enough to get into the real joy of a visit to this country.
As an island nation, the Philippines is made up of more than 7,000 islands. You can find secluded beaches, lush jungles, sprawling rice terraces and a wide range of cultures as you explore them.
It is also a nation located within the Pacific coral triangle, making it a scuba diving mecca. You'll find lush soft coral, massive coral gardens, thousands of reef fish species and even WWII shipwrecks in it's waters. You don't have to be a diver to experience it either, the snorkeling is just as good.
We've spent more than three months traveling around the Philippines during three visits and try to work in a scheduled visit to the country every two years. It's paradise and one of our favorite places in the world.
PHILIPPINES TRAVEL: QUICK TIPS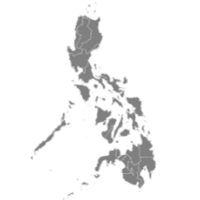 Don't Visit THE PHILIPPINES Without: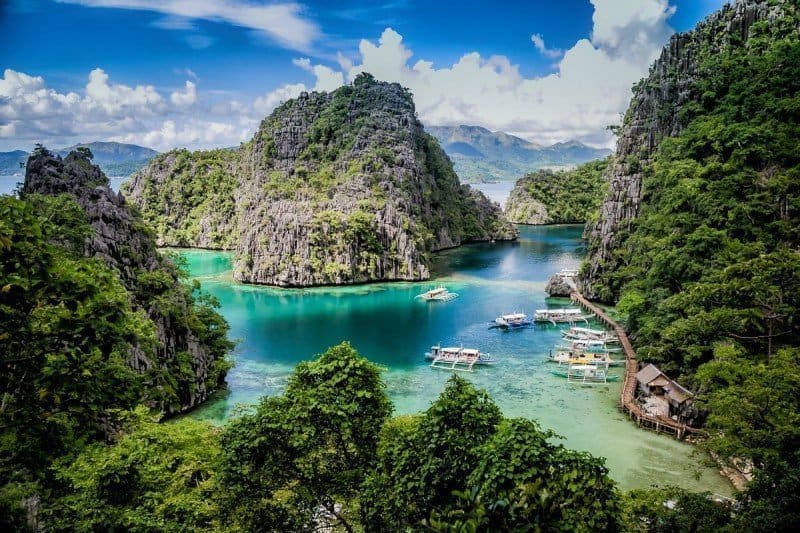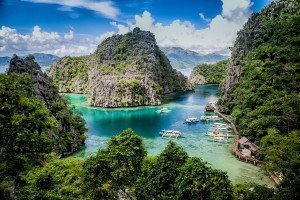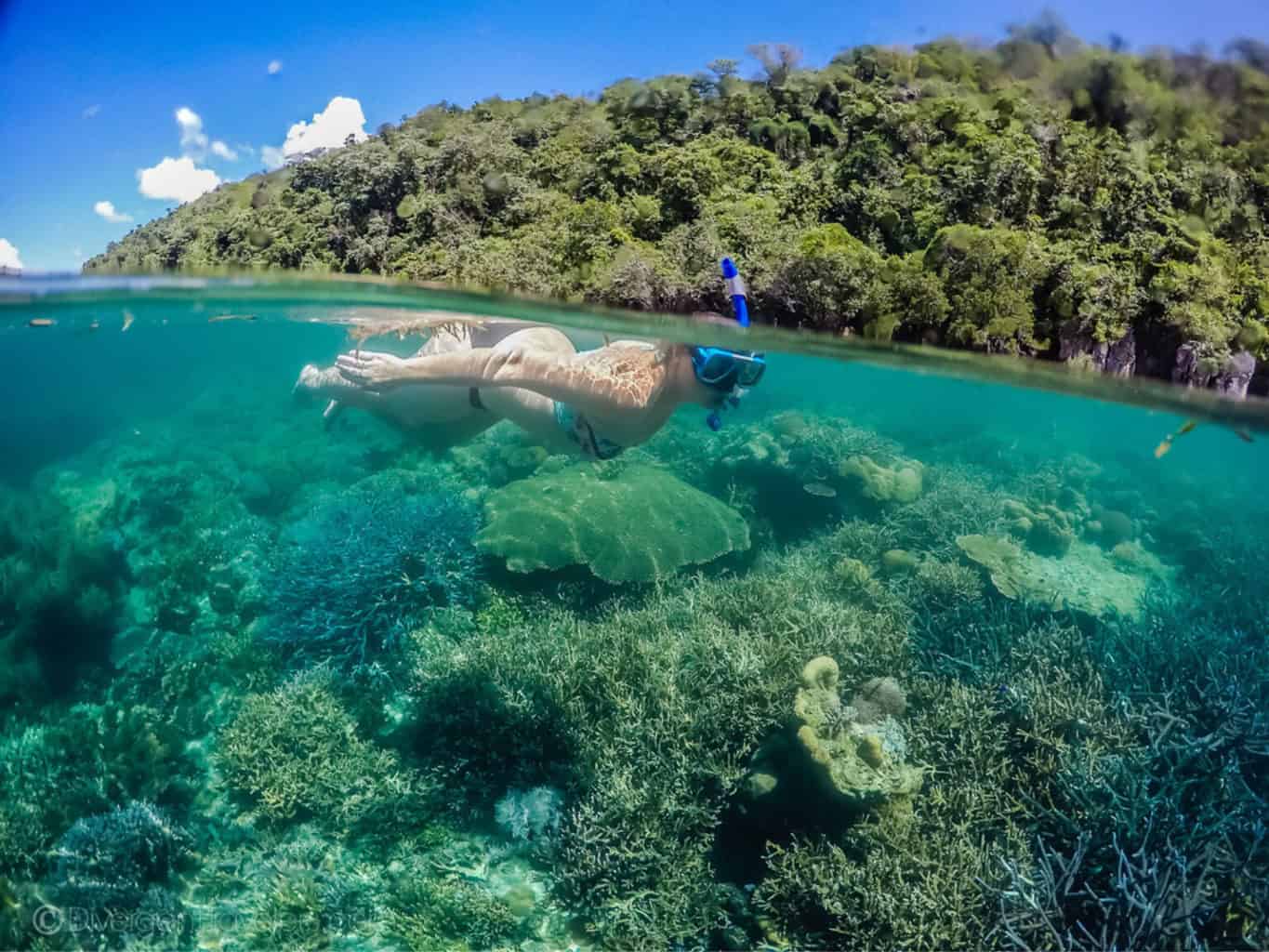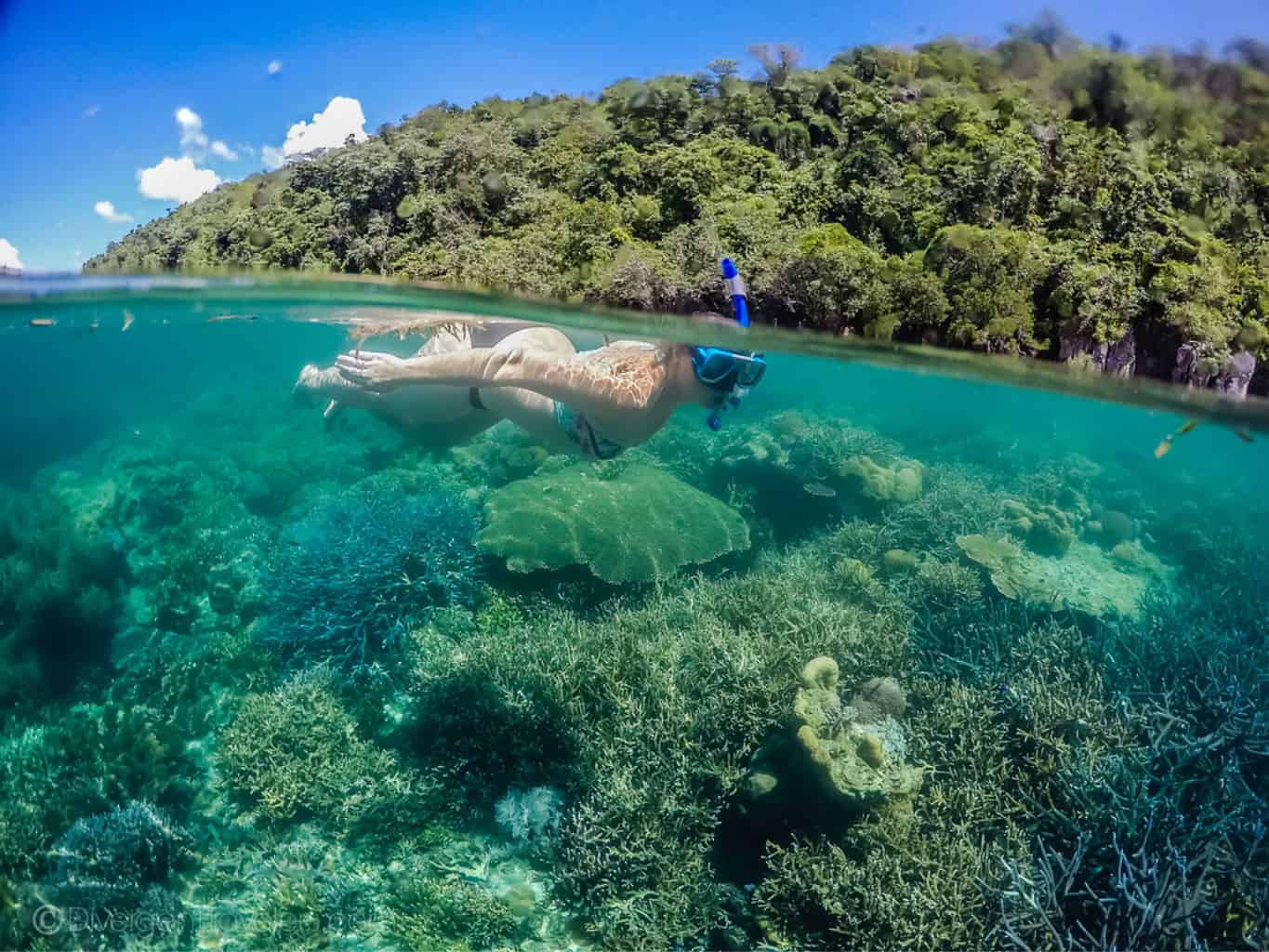 SNORKELING & SCUBA DIVING
The Philippines is located with the Pacific coral triangle, making scuba diving all across the country spectacular. Additionally, there are numerous WWII wrecks to dive on near Coron.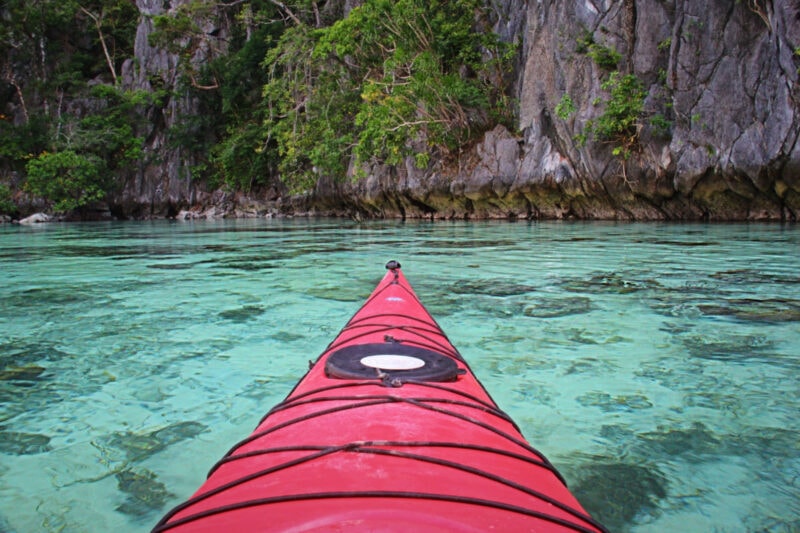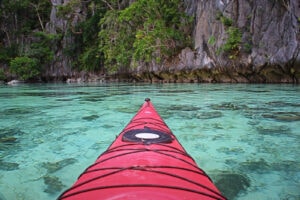 PALAWAN KAYAKING EXPEDITION
This is hands down our favorite Philippines activity. Paddle the waters between Coron and El Nido, visiting the Calamianes Islands, and camping on beaches.

Read more: 15 Stunning Things to Do in Palawan
MORE THINGS TO TRY IN THE PHILIPPINES
There is no shortage of great things to do in the Philippines during your visit and the biggest problem you'll face is fitting them all into your itinerary.
Each city has it's own offering and unique things to check out during a visit, so be sure to look at our city guides once you decide where you're itinerary will take you.
SEE THE INTRAMUROS DISTRICT IN MANILA: Nobody visits the Philippines without transiting through the capital of Manila. To recover from the jet lag, make it a point to tour the city, especially the Intramuros district. This area is full of Spanish architecture and forts to explore.
CLIMB TAAL VOLCANO: A solid day trip from Manila to Tagaytay will give you the opportunity to visit the beautiful Taal Volcano. Unique in that it is a volcano in a lake, with a crater lake with an island, the hike is well worth the effort.
SEE THE CHOCOLATE MOUNTAINS: One of the top Bohol tourist spots is the beautiful chocolate mountains. Getting their name from the brown color they take on during the dry season, these mountains feature soft, yet prominent, rolling hills.
VISIT KAWASAN FALLS: Located in Cebu, this is the most famous and photographed waterfall in the Philippines. Plan a full day to play in the water and take your photos at this spot.
LEARN ABOUT LEPROSY IN CULION: Located in Palawan, between the famed spots of Coron and El Nido, is the island of Culion. Once a notorious leprosy colony and place of exile, today you can visit to enjoy not only being off the beaten path but to learn the history. The original town still stands and there is also a museum.
WATCH A SUNSET IN BORACAY: This island is famous for its sunsets. Each day crowds gather on the beach to watch the sun melt into the ocean while sailboats sail along the shore serving sundowners. This is the place to capture those quintessential sailboat sunset photos you see everywhere.
SNORKEL WWII SHIPWRECKS: All throughout the Calamianes Islands, you can find Japanese warships that were sunk by the Americans during WWII. Many of them are in shallow water, close to the beach. This means that you can snorkel right above them.
TRY SURFING IN SIARGAO: The surfing capital of the Philippines takes up residence on the outlying island of Siargao. Offering opportunities from beginner to advanced, it is the perfect place to learn how to surf.
GO ON SAFARI: That is not a typo. There are, in fact, African animals wandering wild on the small island of Calauit off the coast of Busuanga. Here you can hop in a safari truck and spend a few hours observing giraffes and zebra, while also learning how they got there.
HEAD TO NORTH LUZON: If you're seeking something other than island life, head to North Luzon where you'll find towering rice terraces, tribal villages, ancient tattoo traditions, mummies and more.
FOODIE BUCKET LIST
The Philippines isn't exactly known as a culinary destination, and the food often gets a bad rap in comparison to nearby countries such as Thailand or Malaysia.
There are a lot of specialties to try though and be prepared to eat a lot of rice, as it's served for breakfast, lunch and dinner. Breakfast is known as a Silog meal and you'll get rice and eggs with a portion of meat.
Each region has its own dishes, in the north, they use lots of vegetables, in Bicol chilis are king while in Coron and Palawan you can eat fresh fish every day.
The food is meat-heavy, so vegetarians might suffer a little. If you're a meat-eater though then try the Sisig, a Sizzling dish of pork face that's more delicious than it sounds.
The national dish is often seen as Adobo, usually, chicken or pork that's marinated and cooked in a delicious soy and vinegar sauce.
FILIPINO FESTIVALS
The Philippines is a country of Fiestas, and locals love any excuse to party and celebrate.
ANNUAL FIESTAS: Each town, or Barangay, has its own annual Fiesta, most of them dedicated to their local patron Saint, a tradition inherited from the Spanish and popularised during the Spanish colonial era. That means you could stumble upon a local street party and fiesta any time of the year.
CHRISTMAS: Filipinos are also very religious and family orientated, and that means that Christmas and Easter are both a big deal. Christmas preparations begin as early as September and go on well into January.
EASTER: Just as popular as Christmas, although more religious in nature. Travel to San Fernando, in Pampanga and you can even see the gruesome Crucifixion festival, where devotees test their faith by being crucified.
PLAN YOUR BUCKET LIST TRIP LIKE A PRO!
POPULAR REGIONS IN THE PHILIPPINES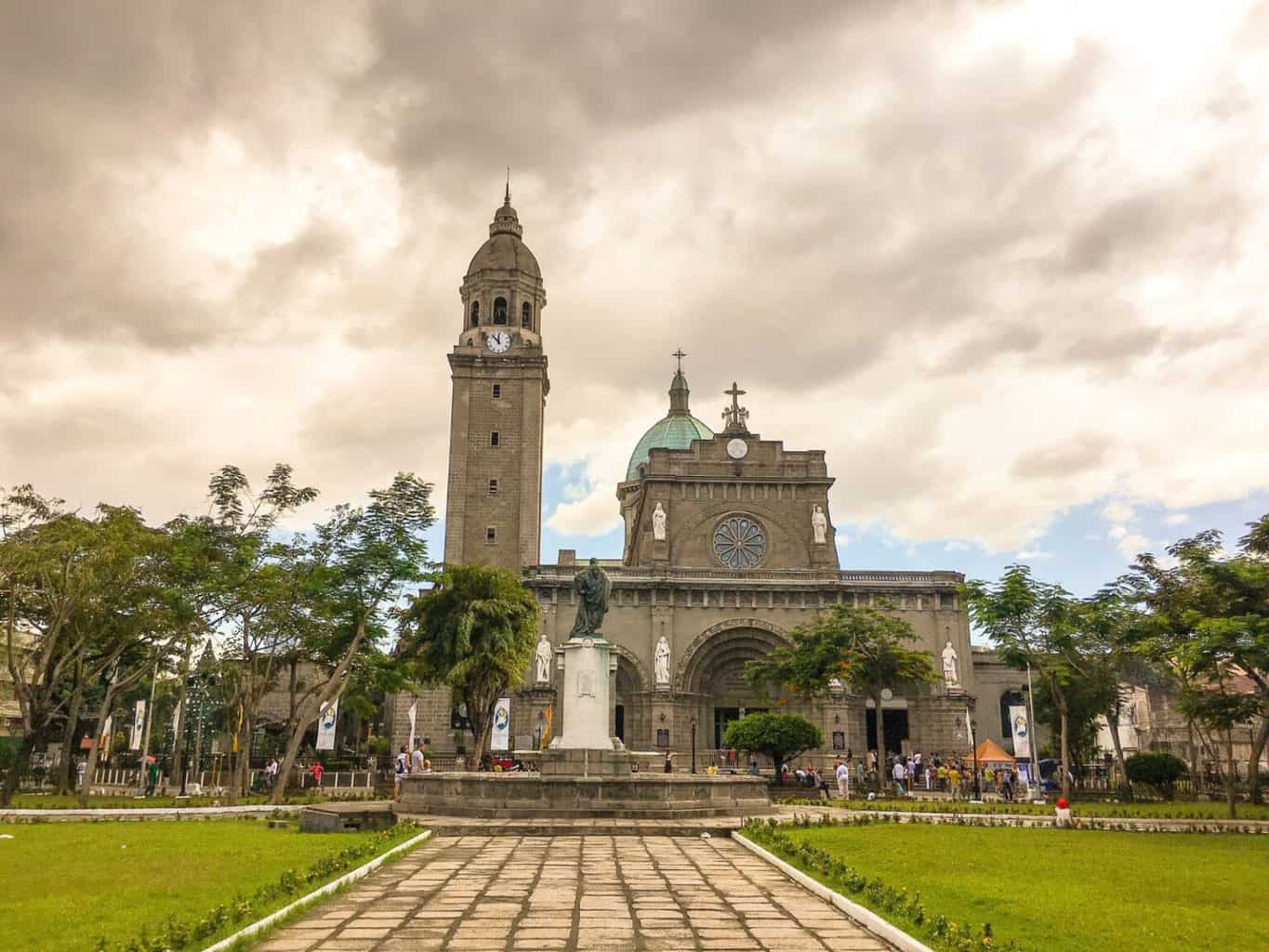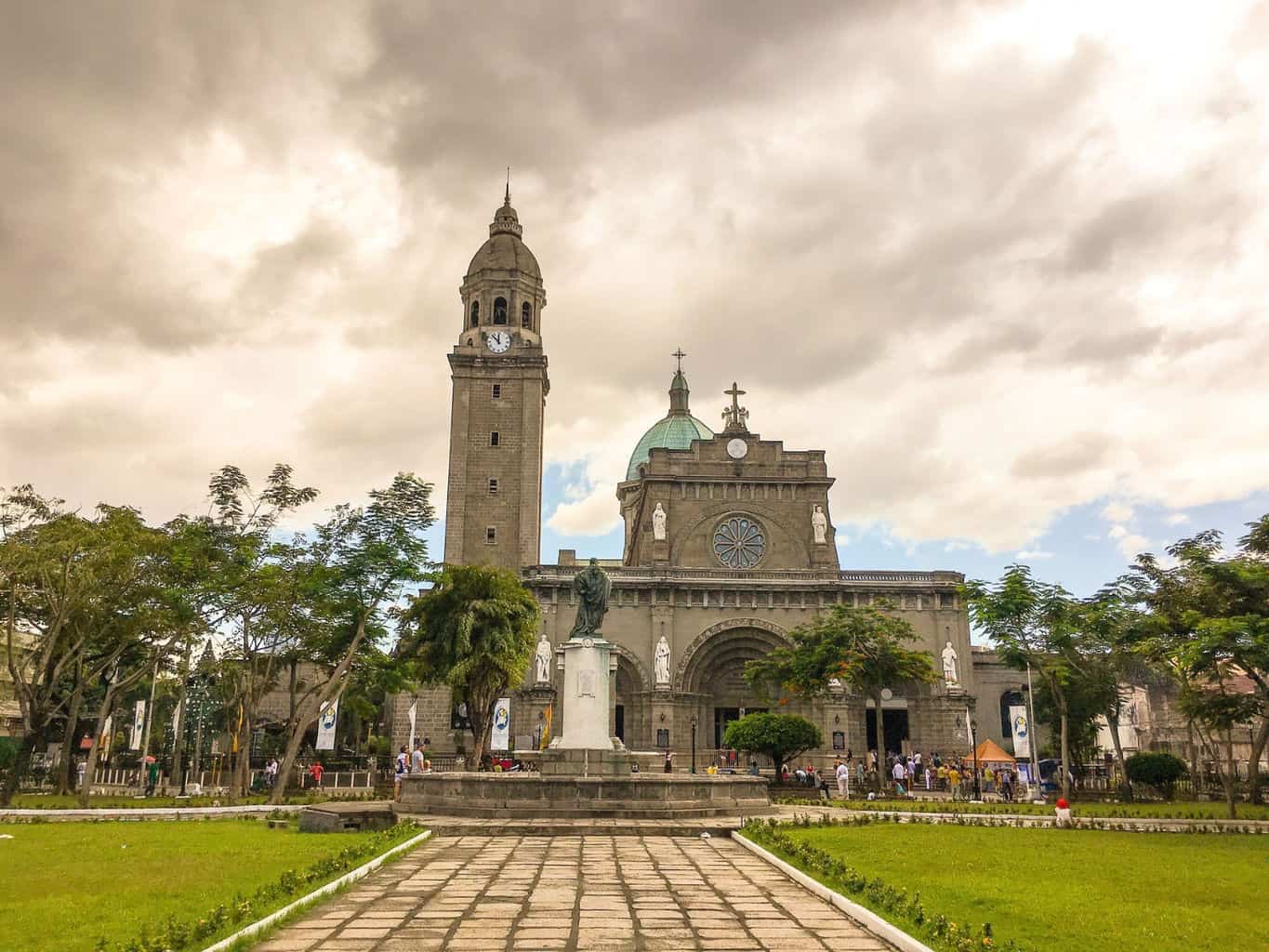 MANILA
The capital is usually included on any Philippines travel itinerary, if not purely as a transport hub, but take a day or two to explore the sights rather than just passing through.

Visit Intramuros, the old walled Spanish center of the city, take a food tour of Binondo, Manila's diverse Chinatown, and watch the sunset over Manila Bay.

This is the admittedly busy and chaotic capital, but it's the heart of the Philippines, both old and new.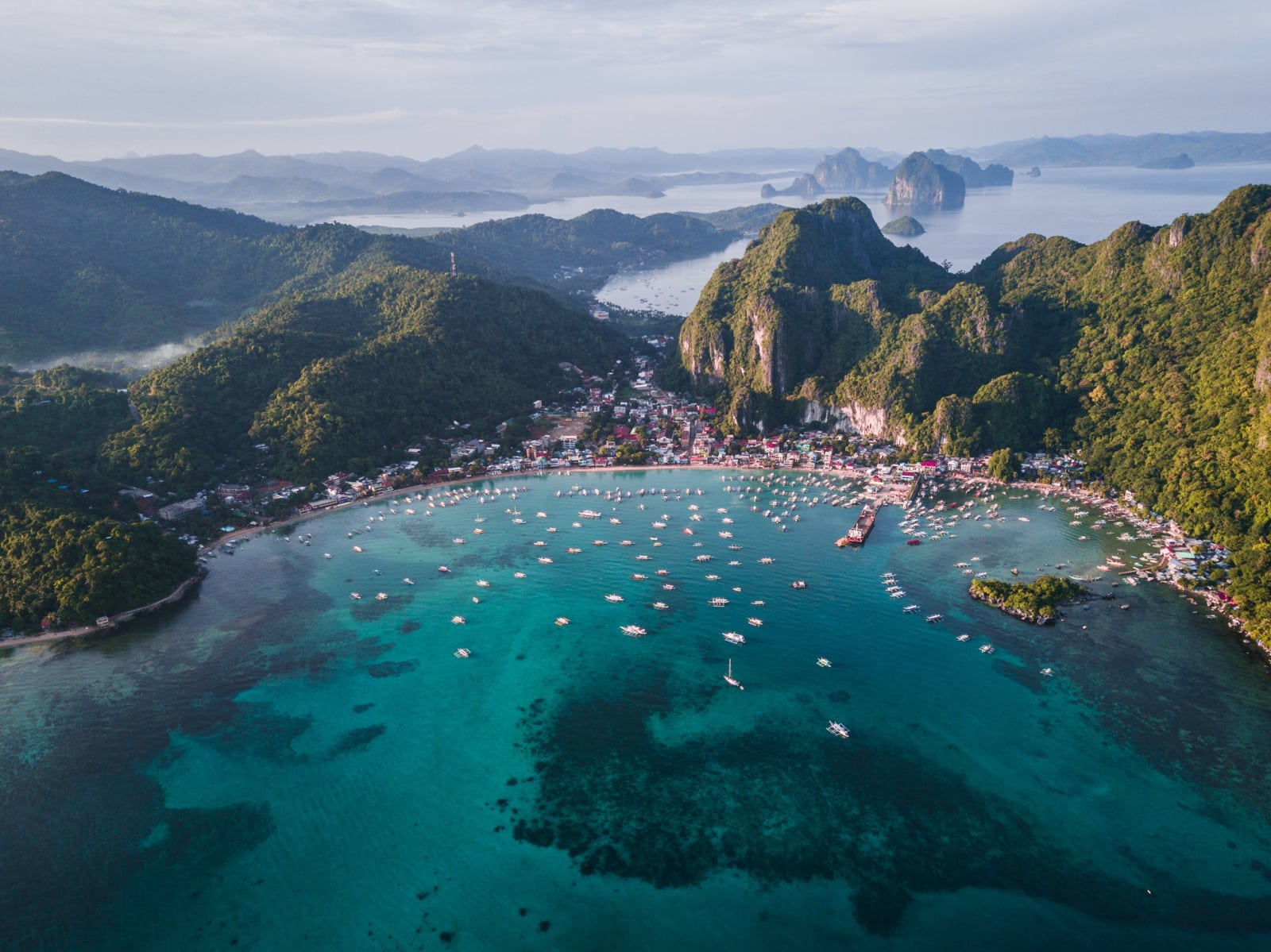 PALAWAN
To the south of Coron, you can find the island of Palawan, a place that's often labeled as the Last Frontier of the Philippines.

While that's still the case south of Puerto Princesa, tourism has kicked off massively in the north and El Nido and Nacpan are incredibly busy these days.

Island hop, visit beautiful white sand beaches, remote villages, and islands, and don't miss out on the iconic Puerto Princesa Underground River.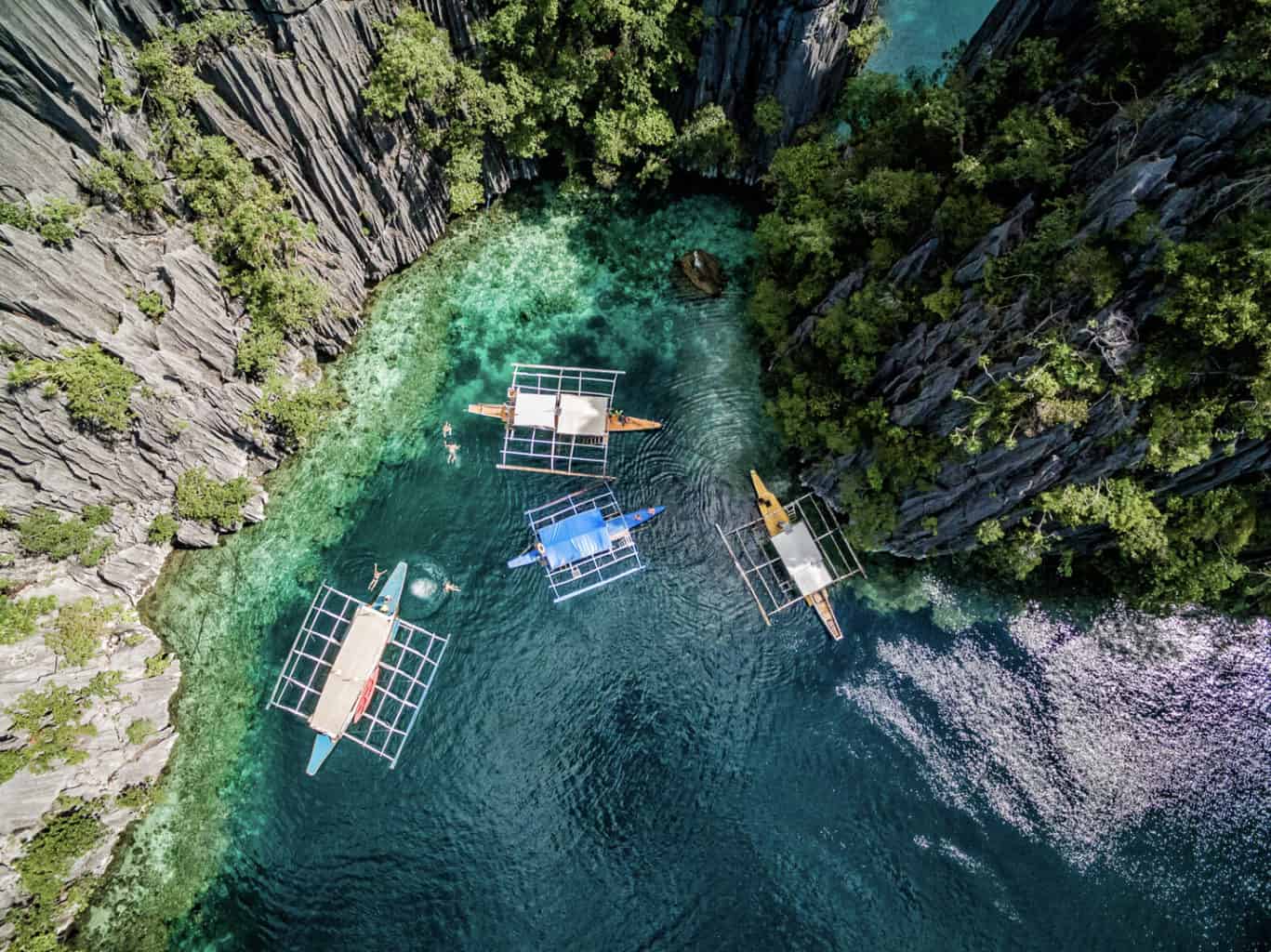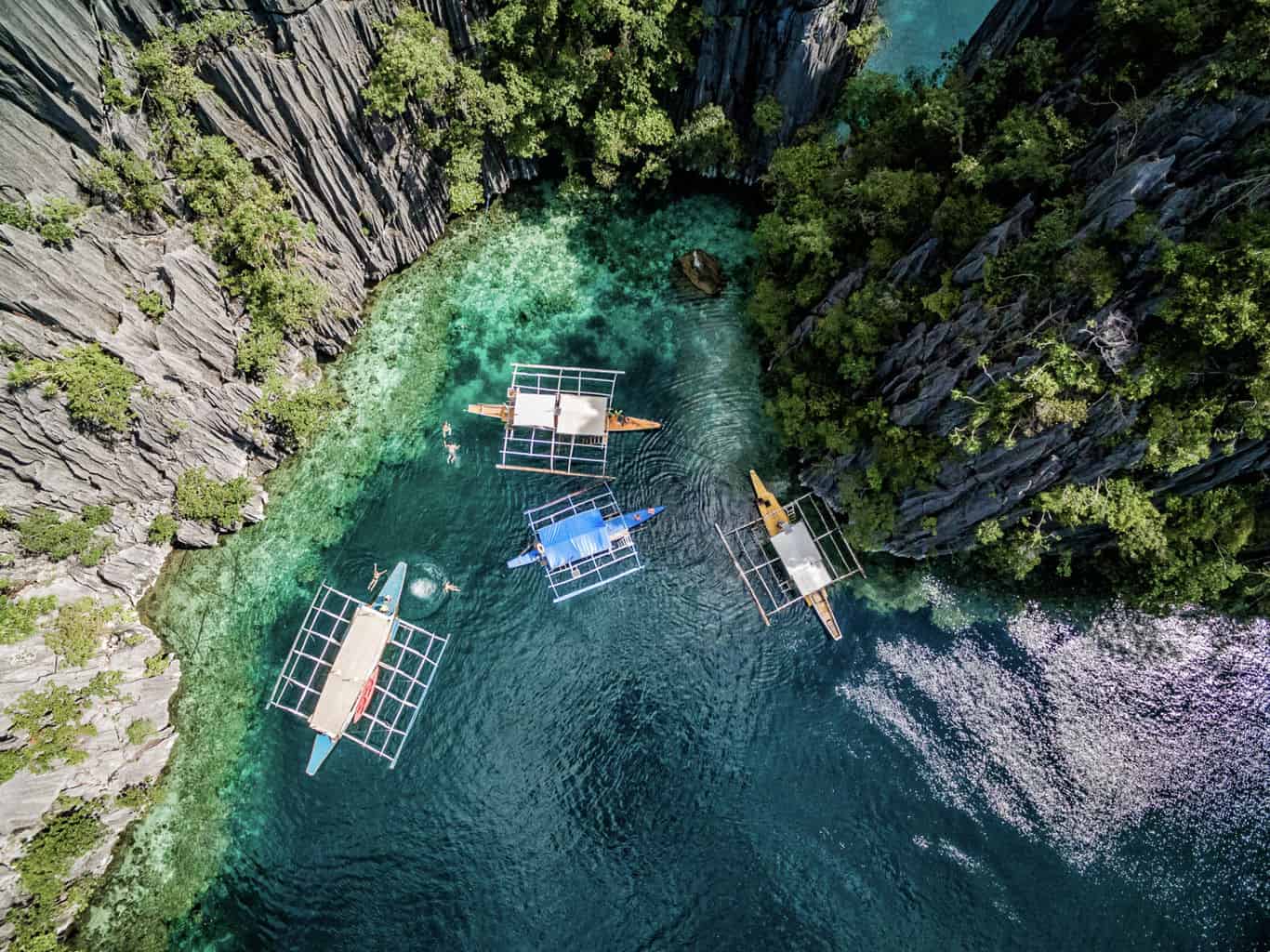 CORON
Coron is the most beautiful island-hopping destination in the Philippines, as you'll find dramatic limestone cliffs, deserted islands, and spectacular white sand beaches.

Visit freshwater lakes, lounge on the sun-drenched coastline and snorkel coral reefs and dive deep shipwrecks underwater.

This is possibly the most up-and-coming destination in the country so get in quickly before things start to become too developed and over touristy.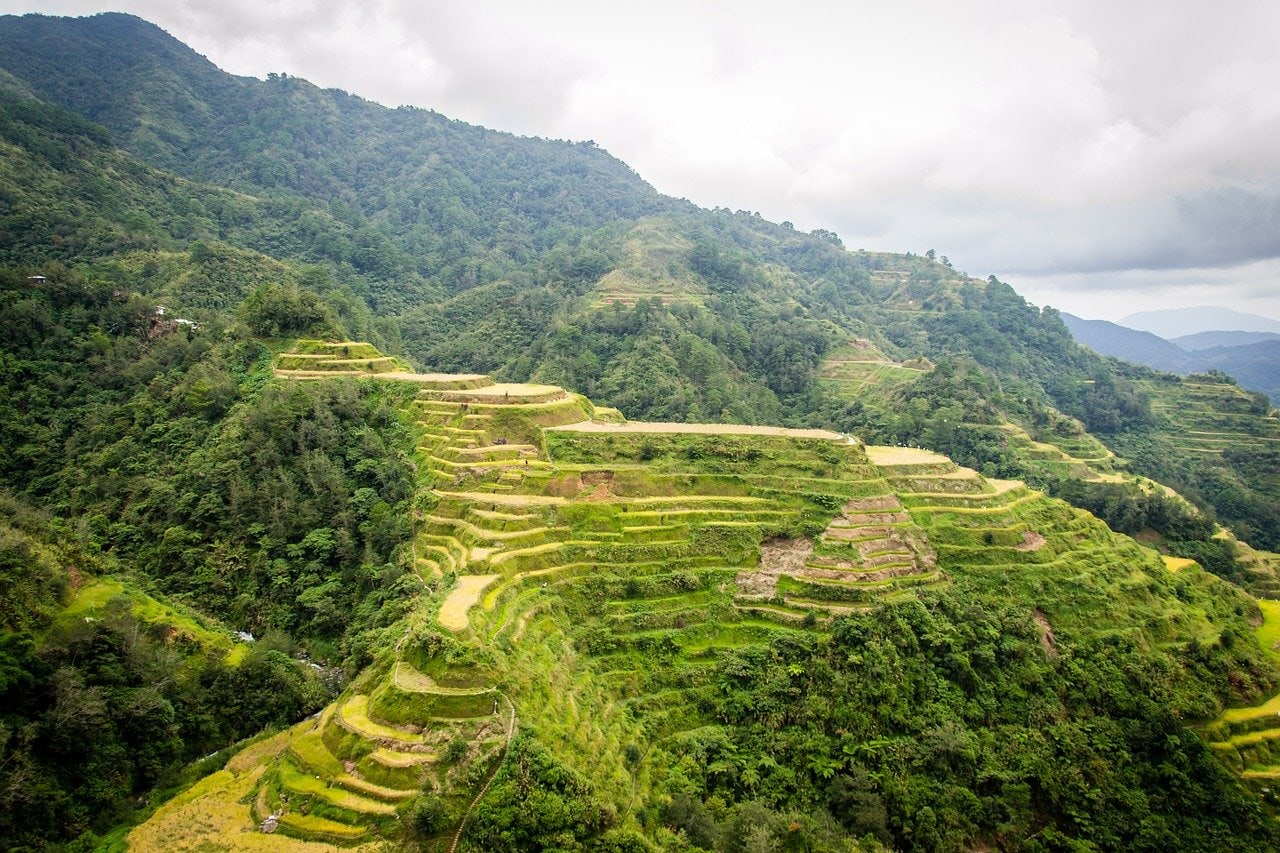 CORILLERAS
Luzon is often overlooked by travelers who expect beaches and palm trees when they visit the Philippines.

But nothing can compare to the natural beauty of the highlands of the Cordilleras.

This is where you'll find the spectacular UNESCO World Heritage listed Rice Terraces of Banaue, a series of remarkable rice terraces carved over hundreds of years from the steep slopes of the mountains.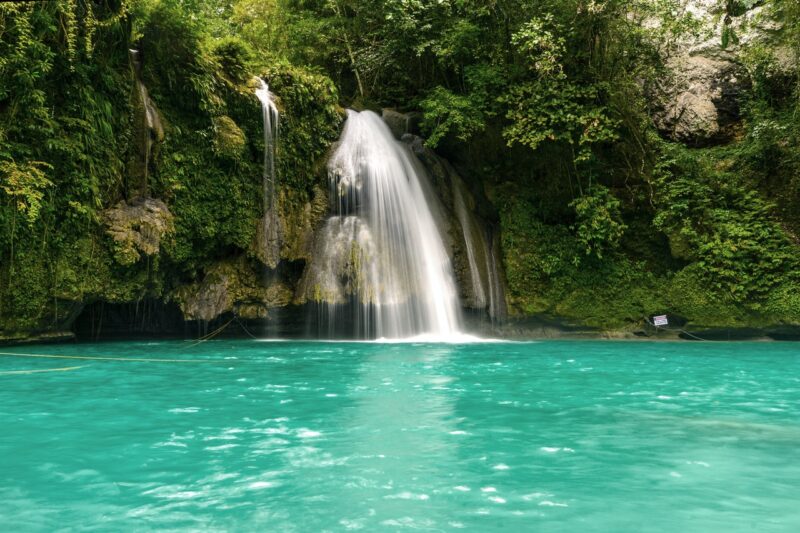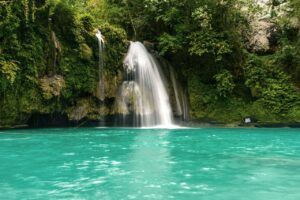 CEBU
Cebu is a great place for first-time travelers to the Philippines because there's a great mix of culture and adventure.

Explore the museums and historical sights of Cebu City. Head to Moal Boal for snorkeling and huge sardine shoals, then take a trip to the most iconic waterfall in the country, Kawasan Falls.

After that, you can take the fast ferry to Bohol, where you can hang out on Alona Beach, snorkel at turtle sanctuaries and see the world-famous Chocolate Hills.

PHILIPPINES TRAVEL BUDGET
Setting a budget for travel to the Philippines is highly dependent on your travel style. It is possible to visit just about anywhere in the Philippines on any budget and still have a great trip. That said, you can make your trip as basic or as luxurious as you desire.
To help you set your budget, we've included some base range price estimations for travel within the Philippines. Of course, keep in mind that prices can fluctuate based on seasons, availability and festivals.
ACCOMMODATION: In the Philippines, accommodation costs are comparatively cheap although standards vary. There are hostels in touristy destinations, and a decent hostel will cost at least 10 USD. Budget hotels can be cheap but standards will be lacking, but you can get great resorts from 50 USD and upwards, with high standards.
FOOD: Also inexpensive when it comes to Philippines travel, however good food can cost more. Cheap street eats can cost just 1 or 2 USD but it's worth spending more for a better meal in a restaurant from 5 USD upwards at least.
TRANSPORT: Buses are cheap and a 2 or 3-hour journey in an air-conditioned bus will cost as little as 4 USD, perhaps less. A 3-hour ferry ride will be around 10 USD while a flight from Manila to Cebu can cost as low as 20 USD if booked in advance.
ACTIVITIES: There are lots of great value things to do in the Philippines and even Island hopping day tours in places like Coron will cost as little as 20 USD per person, usually including food as well.
BUDGET
---
20 USD PER DAY
Shared dorm accommodation, no AC and few activities. 30 USD/day will allow a few flights and plenty of island hopping.
MID-RANGE
---
50 USD PER DAY
Private rooms. Restaurant meals. Lots of museums, attractions and a couple of day trips.
LUXURY
---
100 USD + PER DAY
Upscale hotels. Private transportation. Restaurant meals and bars. No limit on attractions or museums.
WHERE TO STAY IN THE PHILIPPINES
Below you will find some of the places we have stayed during our travels in the Philippines. These are individual properties that we enjoyed and would recommend to other travelers.
HOW TO GET AROUND IN THE PHILIPPINES
The Philippines is a vast archipelago and the distances between islands are in some cases huge, while many of the top tourist destinations are spread out across the country.
If you haven't got too much time then don't try to cram in too many destinations, as you'll be surprised at how long you'll spend traveling.
In Manila and Cebu City you are best getting around using Grab cars, as they are safe and reliable. Traffic is horrible in the capital so leave plenty of time to get between places. In the provinces, you can ride Jeepneys and tricycles to get around, and these are inexpensive.
All local transport, including flights, are at the mercy of the weather when it comes to Philippines travel, so always leave plenty of time if you need to connect onto other destinations, especially internationally.
FLIGHTS: For the most part, unless you have endless time to travel, then you'll need to fly between major destinations, especially if you want to see Cebu and Palawan in the same trip, for example. There are budget flights between most major cities and islands, with Cebu and Manila acting as the flight hubs for the Philippines, from where you can connect to anywhere.
BUS: For intercity travel, there are plenty of buses although they vary by price depending on the quality. You can actually take buses between islands too, as they are loaded onto the Roro ferries.
FERRIES: You can also take ferries independently, and boat travel, of course, is a big part of travel around the Philippines. Ferries are, however, considered a form of slow travel and highly dependent on weather.
MOTORBIKES: Renting motorbikes or scooters during your visit for personal transport is highly popular. This will give you the freedom to explore at your own pace, while not spending money on taxis or tours. Be sure to wear a helmet and carry good insurance.
WHEN TO VISIT THE PHILIPPINES
The year is split between dry and wet seasons, and you'll need to consider the weather when planning your Philippines travel itinerary.
The weather can be unpredictable, but generally speaking, the dry season runs from November through to April and the wet season from May through to October.
The high season is the dry season and the low season is the wet season.
The wet season is best avoided as this is when the Philippines is struck by fierce typhoons and it can be potentially dangerous and at the very least disruptive time of the year to visit.
Dry Season is beautiful, but busy, while February to April are scorching hot, as this is the Filipino summer.
For more information, check out the Best Time to Visit the Philippines: Month by Month Breakdown
DO YOU LIKE TO ISLAND HOP?
SAFETY IN THE PHILIPPINES
The Philippines is sometimes seen as a dangerous place and that's because it makes the news for all the wrong reasons.
It's true that there are insurgencies in the very far south and political instability on certain islands, but it's also true that these problems rarely affect tourists and that Filipinos are the most hospitable and friendly people in Southeast Asia.
Petty theft in tourist destinations can be a problem, as with anywhere in the world, so always keep an eye on your belongings. In Manila, theft can be an issue late at night in certain areas but as a tourist, you're unlikely to be in these places in the first place.
Natural disasters can and do occur in the Philippines, and typhoons, earthquakes, floods and volcanic eruptions are all part of daily life here. Keep an eye on the news and avoid the rainy season and you should be fine though.
As with any destination, we recommend learning and adhering to certain safety practices when you travel. Be sure to read our personal travel safety tips, compiled from our travels across 7 continents.
PHILIPPINES TRAVEL: BOOKING RESOURCES