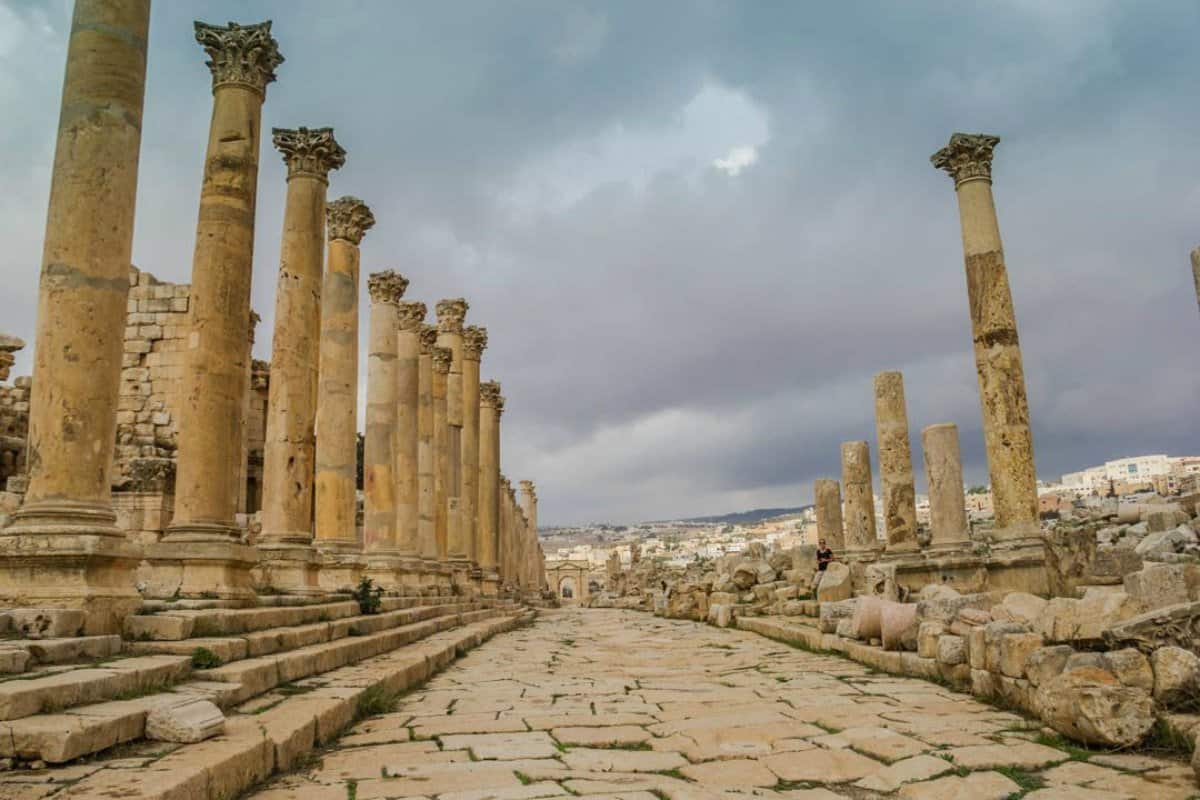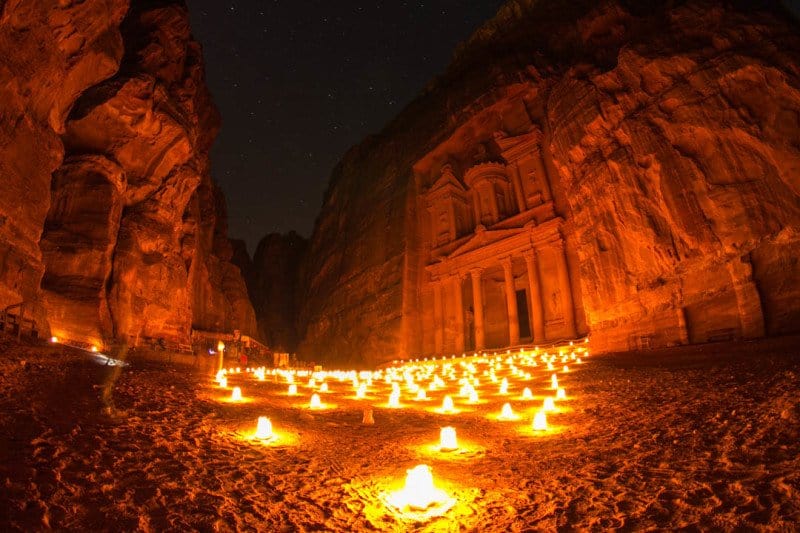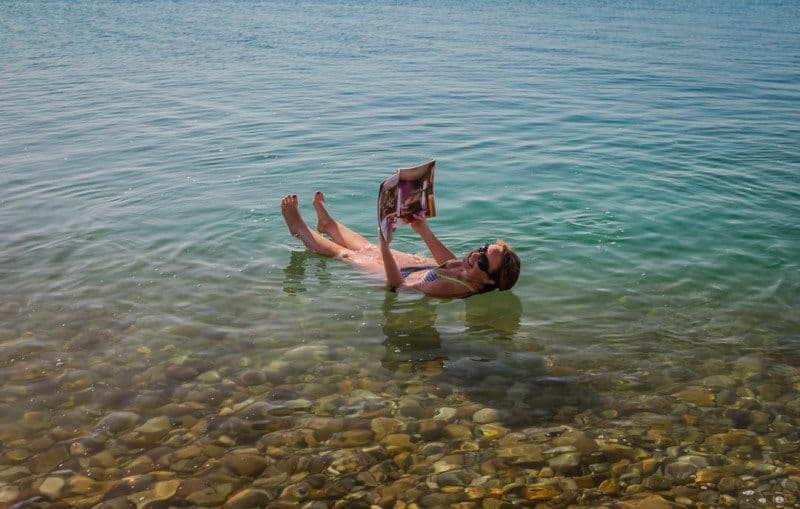 Ultimate JORDAN Travel Guide
Jordan is a country located in the Middle East. Amman is the capital and it is a country known for its vibrant culture, stunning natural scenery, and historic wonders.
Albeit a small country, it is jam-packed from top to bottom with exciting sites and activities to get the most seasoned traveler excited.
Lose yourself in the Lost City of Petra, camp in the desert, explore ancient Roman cities, float in the Dead Sea and everything in between.
Most travelers spend an average of 1 week in the country, and it is very common to combine a trip to Jordan with a visit to Egypt or Israel too.
For us, one week was the perfect length of time to see the highlights of Jordan, however if you want to dig deeper, get off the beaten track, or hike the Jordan Trail you'll need to spend a bit more time there.
JORDAN TRAVEL: QUICK TIPS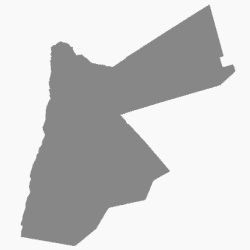 Don't Visit JORDAN Without: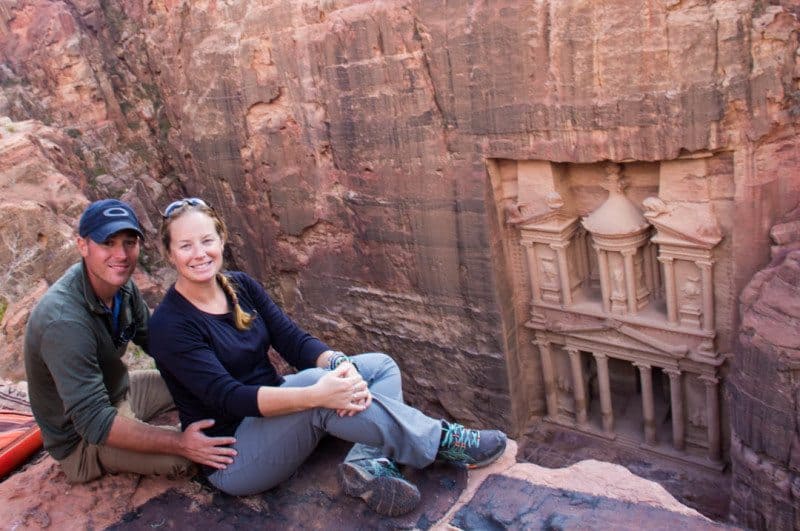 DISCOVER PETRA
Most people make the journey to Jordan for this site alone, with everything else being consolation. Having been, we can't argue with that, the site is spectacular.

Be sure to give yourself a full day to explore Petra, as it's a massive site. You'll need time to walk the Siq, marvel at the treasury, walk the major roads, shop the souk stalls, and see the other treasures on the site.

Be sure to also plan time to visit both Little Petra, which is nearby, and the Petra by Night show.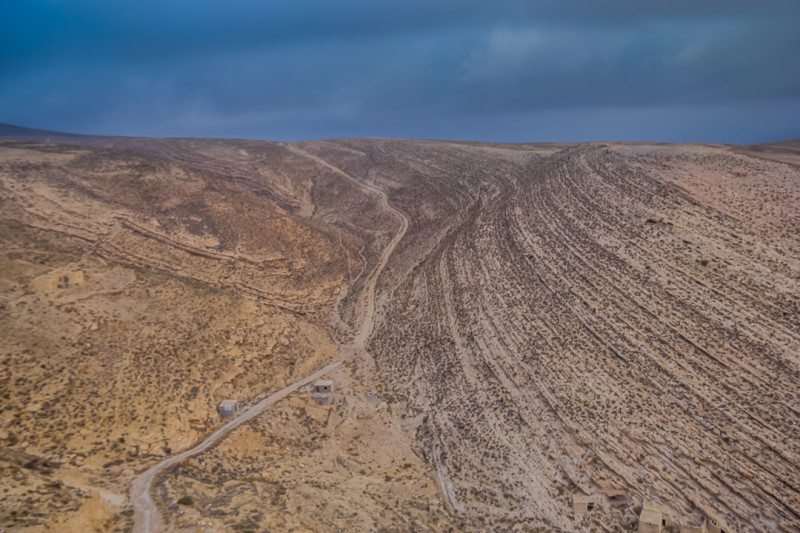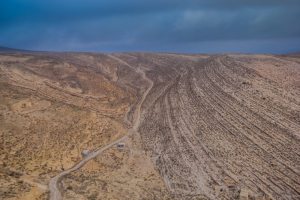 VISIT CRUSADER CASTLES
Much of Jordan was Crusader territory during the wars for the Holy Land that shook the Medieval world.

The European Crusader Kingdoms set up fortified castles to defend their new lands, and many of these seemingly impregnable structures still stand today.

One of the best ruins to visit is the impressive Kerak Castle, a huge structure which stands imposingly in the desert. Another is Shobak.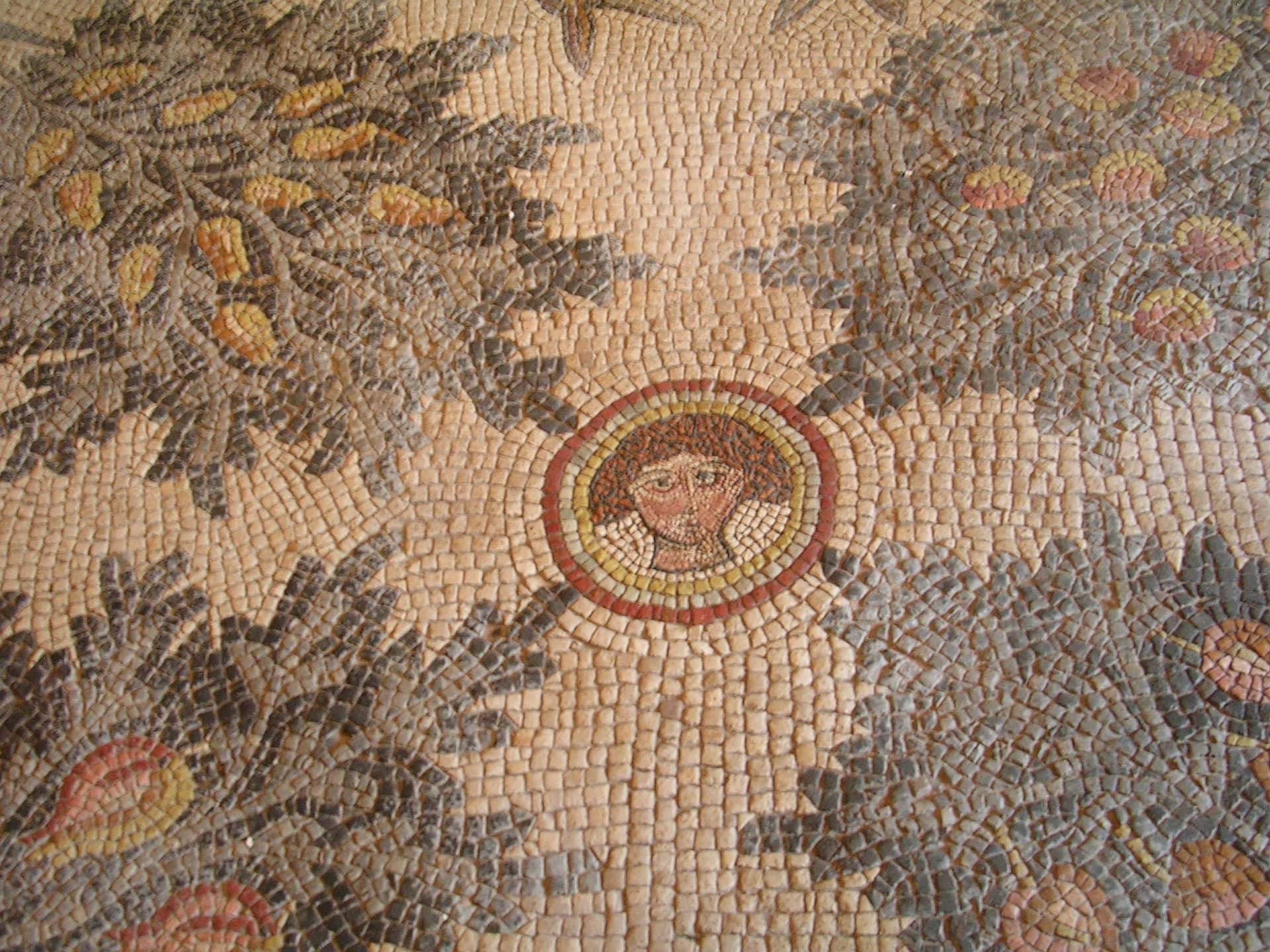 SEE THE MOSIACS IN MADABA
Umm Ar Rasas is a UNESCO World Heritage Site close to the city of Madaba which is prized by archaeologists for the wealth of finds excavated here.

The finds date back to the Roman, Byzantine, and then Muslim eras, demonstrating the huge diversity of people and religions that made use of this old trading post and army garrison through the ages.

MORE THINGS TO TRY IN JORDAN
There is no shortage of great things to do in Jordan during your visit and the biggest problem you'll face is fitting them all into your itinerary.
Each city has it's own offering and unique things to check out during a visit, so be sure to look at our city guides once you decide where you're itinerary will take you.
We've also highlighted the best places to visit in Jordan, too, so have a look there when you're planning your trip around the country.
FOODIE BUCKET LIST
One of the best things about backpacking in Jordan is the food. The local cuisine is delicious, and representative of the much-wider Middle Eastern region, with influences from Lebanon, Syria, Iraq and more.
The first thing to try will be falafel or shawarma. Both are classic Middle Eastern staples, but Jordan seems to have mastered these two culinary delights better than anyone else. Both are cheap but filling.
Mansaf is a traditional dish that's designed to be shared, particularly in the desert camps. You'll dig into a huge communal plate of spiced rice, served with layers of tender, slow-cooked meat and vegetables.
Kunafa, a delightful, cheesy dessert is popular everywhere in Jordan, and you can't leave the country without trying it.
In the more touristy areas, such as Aqaba and Amman, you can find a much more international array of food if you somehow become bored with the hummus and falafel.
JORDAN FESTIVALS
When you're backpacking in Jordan, there are plenty of great festivals and events that you can attend.
The biggest event of the year celebrates the end of Ramadan when locals end their fasts across the country. It's a unique time to be in Jordan, but be respectful of the religious traditions.
In April, Amman holds an annual film festival, while in July, the ancient Roman City of Jerash holds a fantastic festival celebrating local history and culture.
One of Jordan's best events though happens several times per week. This is the famous Petra by Night event, which is held in the evenings, as the temples of the ancient city are lit up by candlelight.
PLAN A BUCKET LIST TRIP TO JORDAN!
POPULAR REGIONS IN JORDAN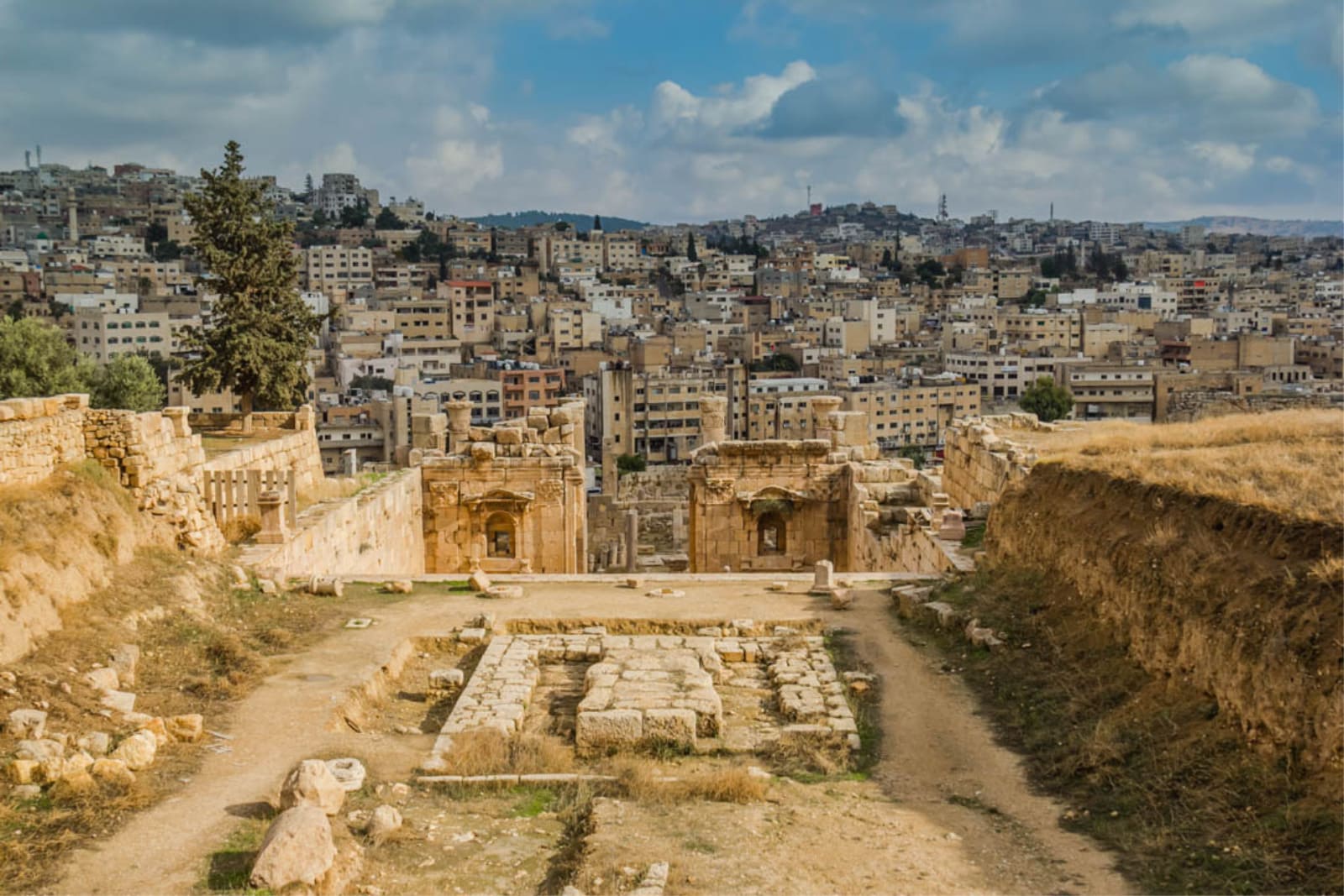 AMMAN
The Jordanian capital is the gateway to the rest of the country, and it makes for a great place to explore by itself too.

If you're backpacking in Jordan then this is where you're going to start your journey, and you'll be enthralled by the history and culture of this ancient city.

Visit the imposing Citadel, which has stood over Amman for thousands of years.

Explore the Roman-era theatres, fountains, and temples that lie in ruins in Downtown Amman, marvel at the Dead Sea Scrolls in the Jordan Museum, and enjoy a cosmopolitan walk down Rainbow Street, where you'll find bars, coffee, falafel, and shops.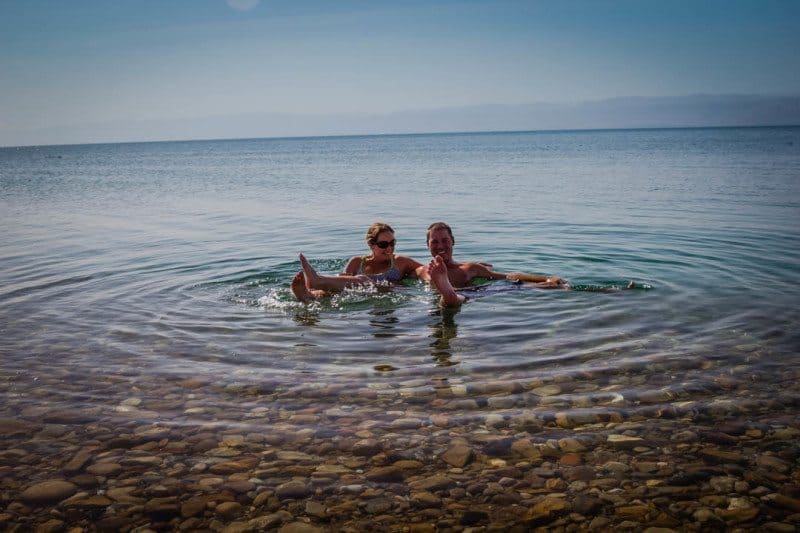 DEAD SEA
The Dead Sea is an enormous Salt Lake that separates Jordan from Palestine, and it's also one of the lowest places on the planet.

This unusual water feature actually sits over 400 meters below sea level, and the salts and minerals present in the lake have been used in spa treatments for thousands of years.

It's a great place to relax and unwind, as you float across the salty water and enjoy views over the lake and across the border.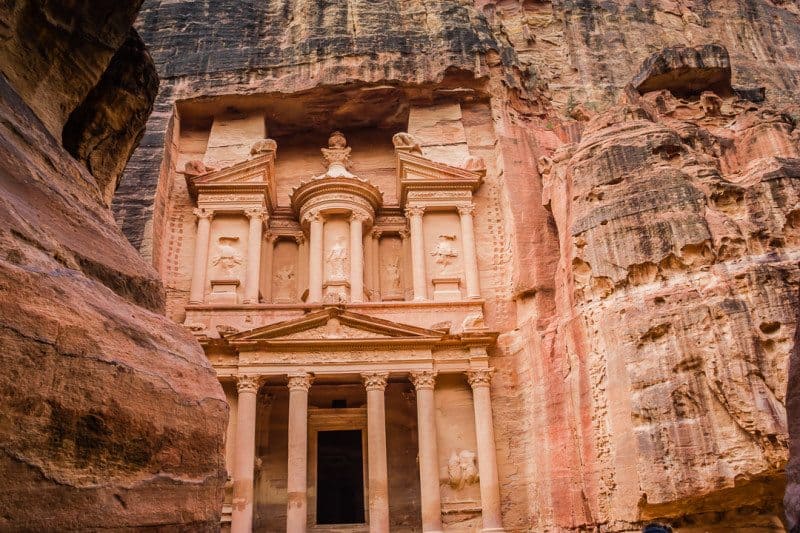 PETRA
When you're planning your Jordan travel itinerary, there's one place that you can't miss off, and that's Petra. This includes Little Petra too.

This stunning archaeological site dates back to 2000 years and has become the most popular and well-known places to visit in Jordan.

Temples, houses, and buildings were carved from the red rock of the Jordan Valley by a civilization that has long since been lost. It's an incredible place, and reason enough on its own to start backpacking in Jordan.

Be sure to plan a whole day to see the best of the site and don't miss Petra by night either.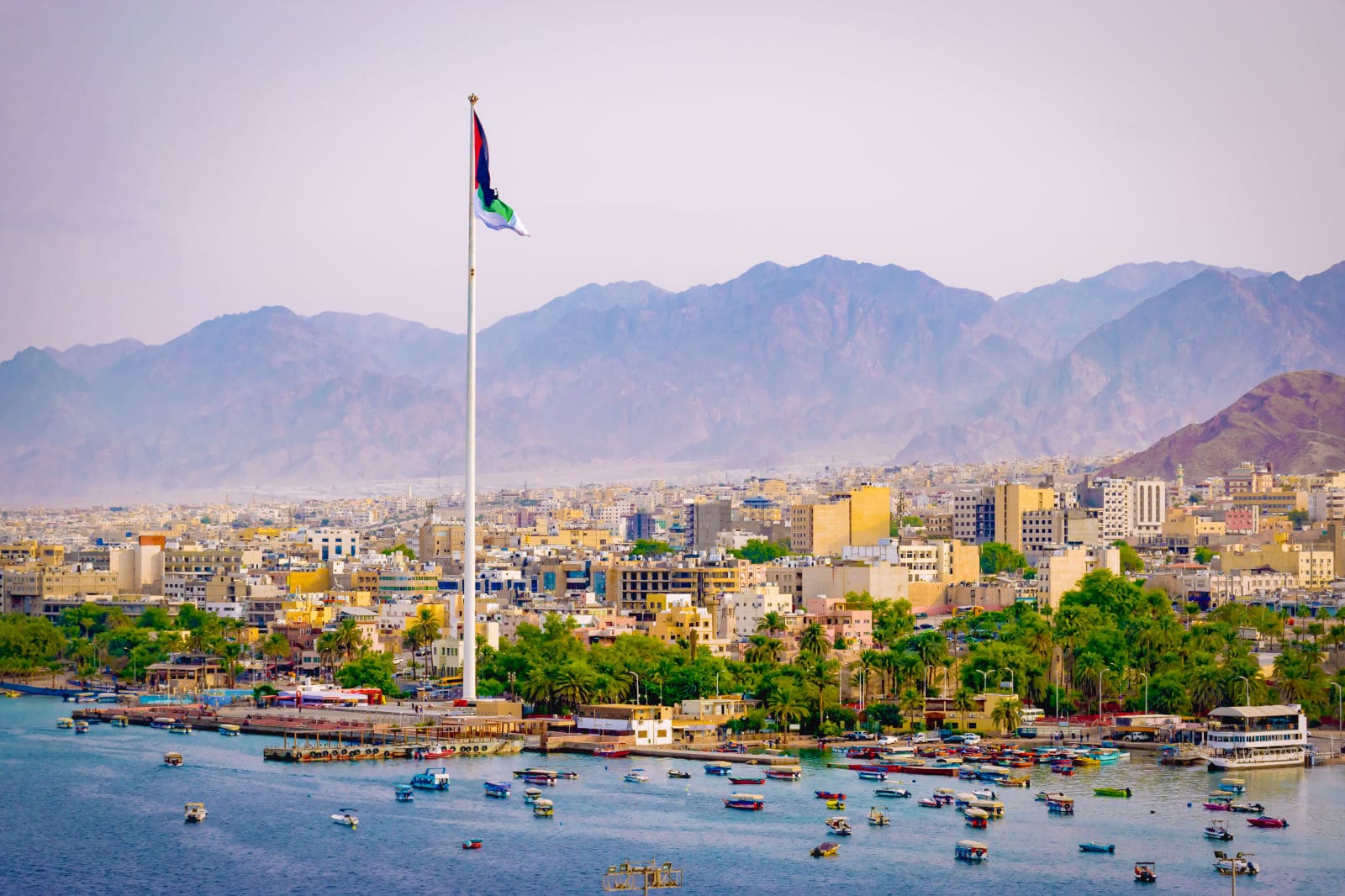 AQABA
The Red Sea port of Aqaba is the best place to include on your Jordan travel itinerary if you're looking for sun, sea, and sand. This is the country's only stretch of coastline, but it's absolutely beautiful.

You can find hotels and resorts looking out over sandy beaches, but the best part about Aqaba is the underwater world.

Beneath the waves is a huge protected marine park, where you can find colorful coral and sunken shipwrecks teeming with marine life. It's the perfect place for snorkeling and diving.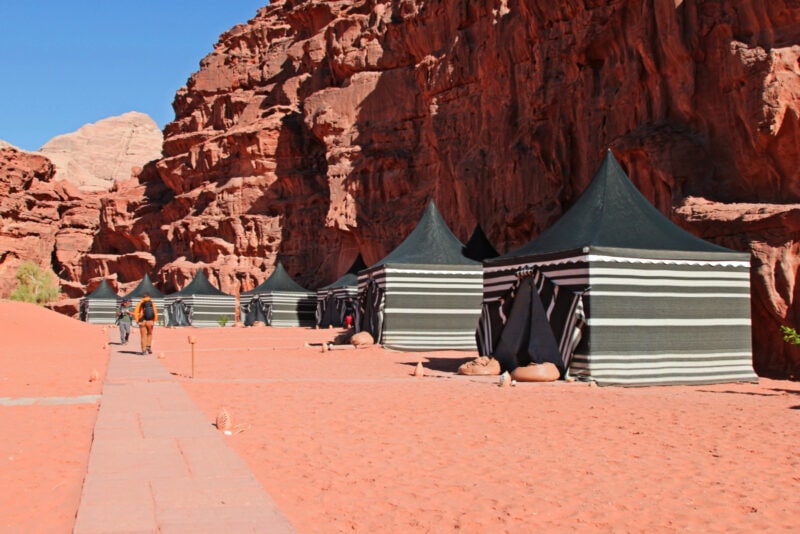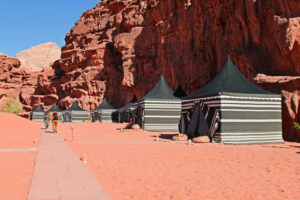 WADI RUM
After Petra, Wadi Rum is the most well-known place to go backpacking in Jordan. This dried-up river bed is a spectacular place to visit because the valley is fringed by tall, red, sandstone rocks.

Here you can have outdoor adventures, including off-road driving, camel riding, and rock climbing. You can also spend your nights under the stars, learning about the local Bedouin culture which still flourishes here.

It's also very popular to stay in one of the Wadi Rum desert camps and take camel safaris into the desert. There is a wide variety of camps based on your budget too, so don't think it's out of reach if you're backpacking.

JORDAN TRAVEL BUDGET
Setting a budget for backpacking in Jordan is highly dependent on your travel style. It is possible to visit just about anywhere in Jordan on any budget and still have a great trip. That said, you can make your trip as basic or as luxurious as you desire.
To help you set your budget, we've included some base range price estimations for travel within Jordan. Of course, keep in mind that prices can fluctuate based on seasons, availability and festivals.
ACCOMMODATION: Budget guesthouses cost between 10 and 40 USD per night, as do hostels. A mid-range hotel room can be found for between 40 and 100 USD, and luxury hotels or glamping tents will be upwards of USD 100 per night
FOOD: Street food, such as kebabs and falafel cost up to 5 USD, while restaurant meals will cost upwards of 10 USD, and more in touristy destinations.
TRANSPORTATION: Public transport between cities is cheap but not that efficient. A four-hour bus from Amman to Petra will cost around 15 USD. Car Hire will be around 50 USD a day, while the four-wheel-drive hire will be 100 USD and upwards.
ACTIVITIES: This will be the biggest expense when you are backpacking in Jordan. The entrance fee to Petra alone is 70 USD. A day of diving in Aqaba will cost from 75 USD upwards, while a tour of Wadi Rum will set you back upwards of 50 USD.
BUDGET
---
50 USD PER DAY
Backpacking in Jordan doesn't need to be expensive, but you will need to limit the number of activities you take part in if you're on a budget. While you can live off 20 -30 USD a day, to enjoy yourself and see sights such as Petra, you will need to budget for at least 50 USD per day.
MID-RANGE
---
100 USD PER DAY
If you're planning a midrange budget for your Jordan travel itinerary, then you'll need to prepare to spend at least 50 USD per day, up to 100 USD. This will get you a private room and restaurant meals, and you'll need to spend more on activities and entrance fees.
LUXURY
---
200 USD + PER DAY
For a luxury Jordan travel itinerary, you will be spending upwards of USD 200 per day. This won't limit your activities and tours and will give you the chance to enjoy restaurant meals every day, private transport and great accommodation.
WHERE TO STAY IN JORDAN
Below you will find some of the places we have stayed during our travels in Jordan. These are individual properties that we enjoyed and would recommend to other travelers.
HOW TO GET AROUND IN JORDAN
Jordan is a relatively small country and distances between each city are not enormous. The country offers an excellent road network making it easy to travel around and to get from one destination to the next quickly and efficiently.
If you can hire a four-wheel drive, or four-wheel drive and a driver, then you can have some real off-road adventures through the wadis and deserts. If this isn't in your budget though, then you'll need to make use of the public buses, organized tours and shared taxis during your Jordan travel trip.
BUS: Public buses cover the main destinations, Amman, Petra, Aqaba and more, however many of the smaller destinations, such as Crusader Castles for instance, won't have public transport options that are readily available. On the plus side, public transport is cheap.
CAR RENTAL: The best way to get around Jordan is to hire a car, giving you the option to travel at your own leisure and to stop off at lesser-known spots that aren't covered by public transport. If you're backpacking in Jordan though, this might not be an option, as car hire costs add up. Check out Discover Rental Cars for great deals.
FLIGHTS: While it is possible to take flights from Amman to Aqaba, flying is really pointless within Jordan. It is much better to utilize the ground transportation options.
ORGANIZED TOURS: This is the most popular way to see the highlights of Jordan and surprisingly, offers some substantial value. By taking a tour, you're able to pay largely discounted prices when compared to booking travel individually. This allows people to see more of Jordan for the same budget of far fewer places than if you planned the trip on your own. When we were backpacking in Jordan, this is how we maximized both our time and budget. This is the tour we took: 8 Day Jordan Explorer
SHARED TAXIS: You can also find shared taxis, which wait for all their seats to fill up before they leave. These often go to touristy destinations or pilgrimage sights such as Mount Nebo and can be a cost-effective way of getting around.
WHEN TO VISIT JORDAN
The country's location in the Middle East means that you can expect warm weather all year round, but for many, the scorching heat of summer is too much to handle.
Jordan has two high seasons, in spring and fall, when the weather isn't quite so hot as summer but is perfect for exploring. March, April and May are busy times, and if you're backpacking in Jordan and want to avoid the crowds, then you might want to travel earlier in the year.
September, October and November have excellent weather too, and things can be a little quieter. Summer is hot, while winter can be surprisingly chilly, especially if you're at high altitude, as you will be in Amman.
If you're diving at Aqaba, then try to plan your Jordan travel adventure between March and May, when the water is warm and visibility is at its best.
For more information, check out the Best Time to Visit Jordan: Month by Month Breakdown
YOUR TICKET TO THE WONDERS OF JORDAN!
SAFETY IN JORDAN
Jordan is a wonderfully safe country to visit, and the local people are incredibly welcoming and hospitable towards tourists. We were surprised at how misrepresented the country is in the media. Read our opinions about safety in Jordan.
Despite its location in a geopolitical hotspot (Jordan's neighbors include Syria and Israel), Jordan has seen very few terror-related incidents. Less so than western countries far from the Middle East.
Crime is low and if it does happen, it's only really going to be petty opportunistic theft, so just keep an eye on any valuables during your Jordan travel adventure.
Jordan is a majority Muslim nation, so do be respectful of the laws, as there are harsh punishments for crimes. Be respectful and dress appropriately in public and when you're visiting mosques and holy sites.
As with any destination, we recommend learning and adhering to certain safety practices when you travel. Be sure to read our personal travel safety tips, compiled from our travels across 7 continents.
JORDAN TRAVEL: BOOKING RESOURCES