Is Jordan safe? This seems to be the question of the hour and everyone is wondering it. Especially with the constant news of bombings, terrorist attacks, and other events related to conflict in this region.
We've met people who would never dream of visiting the Middle East right now, no matter what it had to offer, and who think we are absolutely off our rockers for having done so, and continue to do so.
Don't get me wrong, despite the fact that we often commit to visiting the area, we can't help but let our minds wander to the current issues. I mean, we have been in the Middle East for all the events I just mentioned above.
I remember waking up in our hotel in Petra to the news of the Paris attack during our first visit to Jordan (we've now been 3 more times). It was heartbreaking, and I would be lying if I said it didn't make us nervous.
All of that said, we had a really amazing time in this part of the World and our interests are increasingly piqued each time we return to explore more.
We know a lot of you are wondering what it was like to travel in this part of the World and whether your plans should involve a visit in the future. So let's talk about it.
Don't leave home without: Lonely Planet Jordan
---
Is Jordan Safe? Let's Take a Deep Dive
---
Is Jordan Safe for Westerners?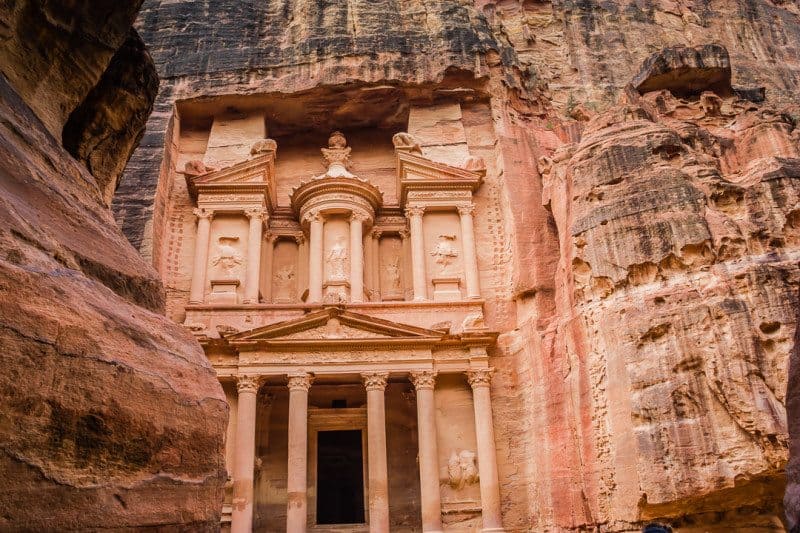 I'll start by telling you about a moment that David and I had shortly after we arrived in Amman, Jordan the first time.
After checking into our hotel, we walked down the street to a Japanese restaurant for a scrumptious bowl of ramen. We walked through the door, were seated, and handed menus.
After placing our order we both looked at each other and said, 'I can't believe we are in Jordan.' Just bluntly to each other, then both looked out the window in amazement.
If we didn't have the plane tickets and passport stamps to prove we had just landed in Jordan, we could have snapped a photo and posted it online saying we had just arrived in Minneapolis, Minnesota.
The crazy part? Everyone would have believed us.
We never felt unsafe or threatened during our time in Jordan and never got the impression that we were not welcome there. We've been back to Jordan three times since this first visit and have even led our own group trip to the country.
Additionally, we've also been to Egypt three times and will be exploring more of the Middle East with trips planned to Oman, UAE, Qatar, and Bahrain this year.
Jordan as a whole is working hard to put the positive image of their country forward, and it deserves to have tourism.
You can learn more about Jordan in our extensive Jordan Travel Guide.
What are the Local People Like in Jordan?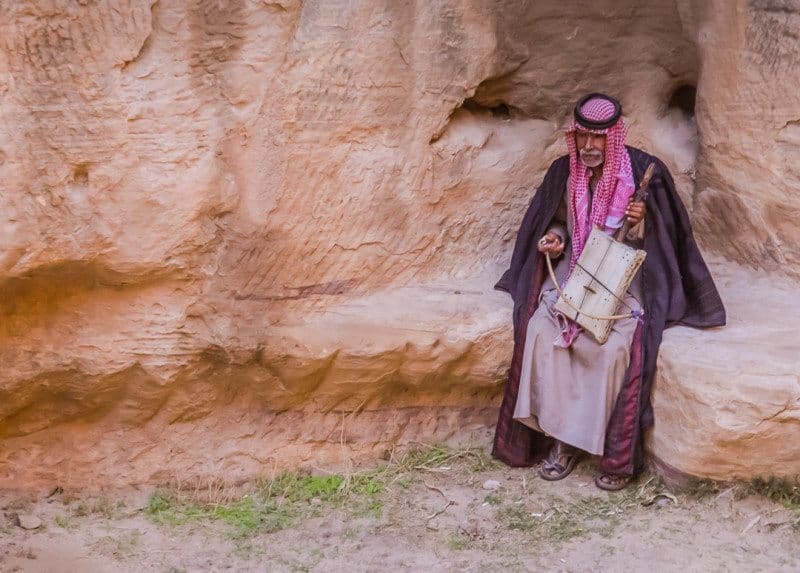 Jordan is an incredibly progressive place and while they still hold onto their cultural roots, they have moved forward with great care for the stability of their country and its people.
We walked the streets of every city we visited at all hours of the day and night and were not hassled once.
Many women in the bigger cities walked the streets without burkas, wearing trendy clothing. The men dressed sharply and treated the women they came in contact with respectfully.
Curious locals waved at us and started random conversations with us. Despite what people may think about it, we are not the kind of people who won't tell people where we are from.
When asked, we tell. I can't tell you the amount of excitement that would come out of learning we were Americans and how much passion the local people put into telling us how great it was that we were there and how much they loved our country.
This is the tour we took on our first visit: 8 Day Jordan Explorer
Don't Fall For Sensationalized Media Headlines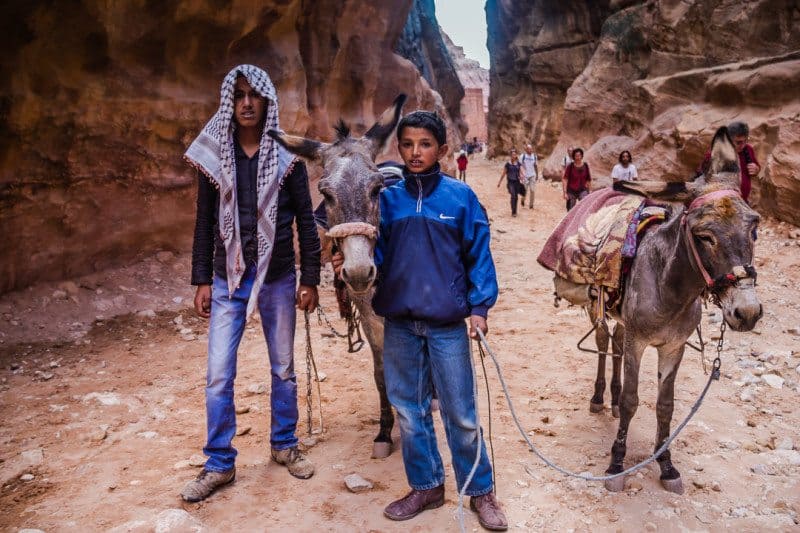 The mainstream news media does the World a great disservice with its sensationalism in the news headlines.
The average American is terrified at the mere mention of the Middle East and can't fathom why anyone would want to leave America.
It's ridiculous if you want my honest opinion. These media practices make people forget that there are people living in these countries, going about their lives just like you and me.
They want terrorism stopped just as much, if not more, than we do because, unlike the few occurrences that we see happening to the Western world, it is a nightmare that is affecting their quality of life.
Try to think about that the next time you hear that the Middle East is not a safe place to visit.
Stay safe everywhere you go: 25 Essential Safety Tips for Travel
Is Jordan Safe to Travel Around Independently?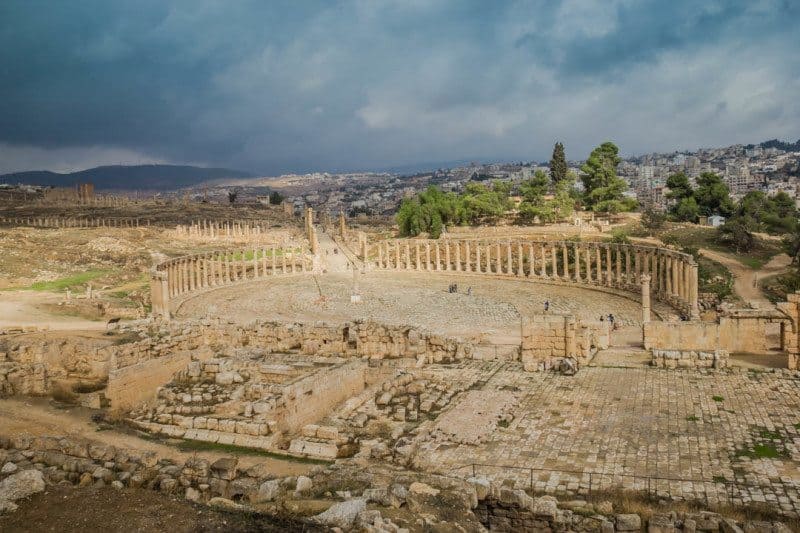 Absolutely. While traveling in a group is the most popular option, traveling independently in Jordan is easy and very safe.
The infrastructure of Jordan is very modern, meaning they have paved roads, direct routes, and even an expressway.
It is not a big country by any standard and you can travel from Amman to Aqaba in 4 hours. Buses connect the main cities but do not stop at the sights.
So you will have to plan on arranging shuttles or tours from the cities you are staying in.
If you're not up for going it alone, check out this great 8 Day-Jordan Explorer tour option that we experienced which operates round trip from Amman.
We also organize our own custom and private group trips to Jordan. You can learn more about our trips and watch for Jordan trips here: Divergent Travel Trips
Will I Be Harassed while Traveling in Jordan?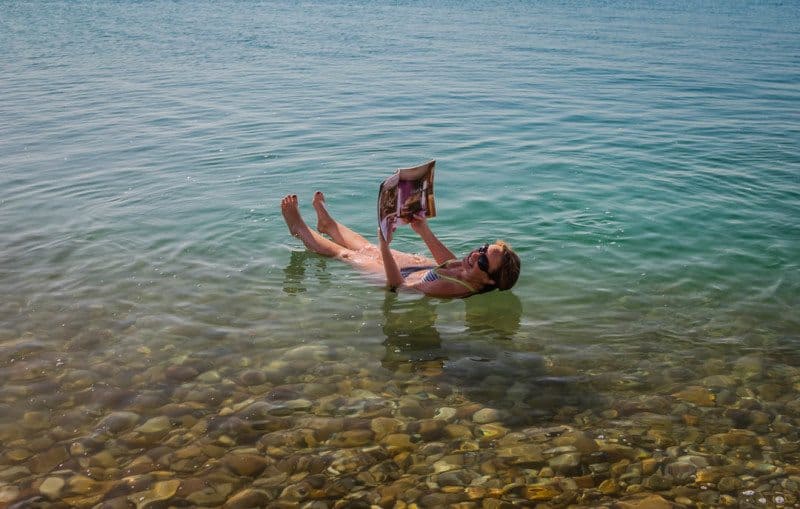 While I can't guarantee that you won't, I've been harassed in some cities in America, it never happened while we were in Jordan. On any of our four visits.
The people were respectful of Western tourists and for the most part, didn't really pay attention to us.
I never noticed men going out of their way to catcall the ladies or follow them down the street like I have seen in places like India and Morocco.
The key to visiting any country, not just in the Middle East, is to respect their culture.
You have to remember that you are choosing to visit their country, you were not invited and you don't have a right to just parade around like you do at home.
Jordan is a progressive country, but it is still a conservative place by Western standards. Do your part by researching the country and showing some respect during your time visiting the country.
Just paying attention to those things will save you a lot of hassle during your travels.
We have also traveled to Jordan with Globus, and it was fantastic! Read about our experience here: 7 Days in Jordan on the Globus Escape
Tips for Dressing Appropriately in Jordan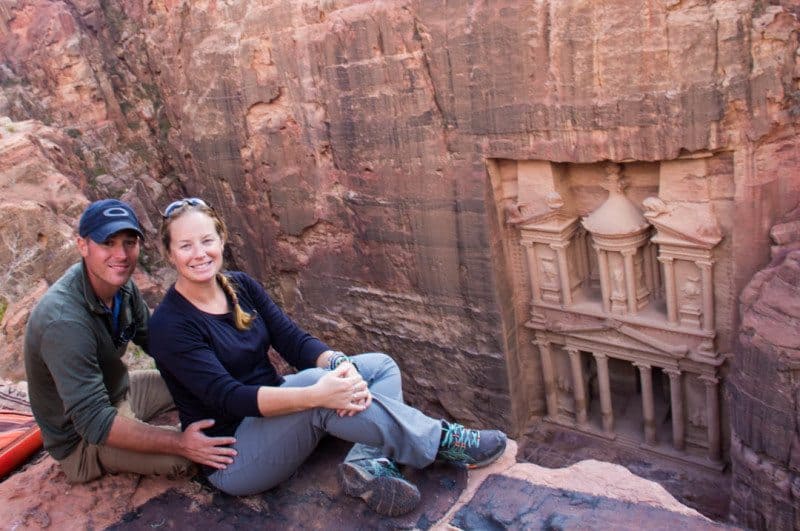 Being a conservative country, I think it goes without saying that you should leave your shorts and skimpy tops at home. Yes, it's going to be hot out but it is imperative that you be respectful.
I would say of all the countries in the Middle East, Jordan is the most accepting of the Western visitor.
That said, following these simple tips will ensure you have a great time and feel comfortable during your trip.
I wore a combination of loose-fitting hippie pants, lightweight travel pants, and lightweight travel capris. I wore fitted, but not tight, short-sleeved tops and carried a scarf with me at all times.
I also wore long-sleeved button ups over tank tops. This wardrobe worked for me throughout our travels in the Middle East.
Is Jordan Safe Amid All the Stereotypes?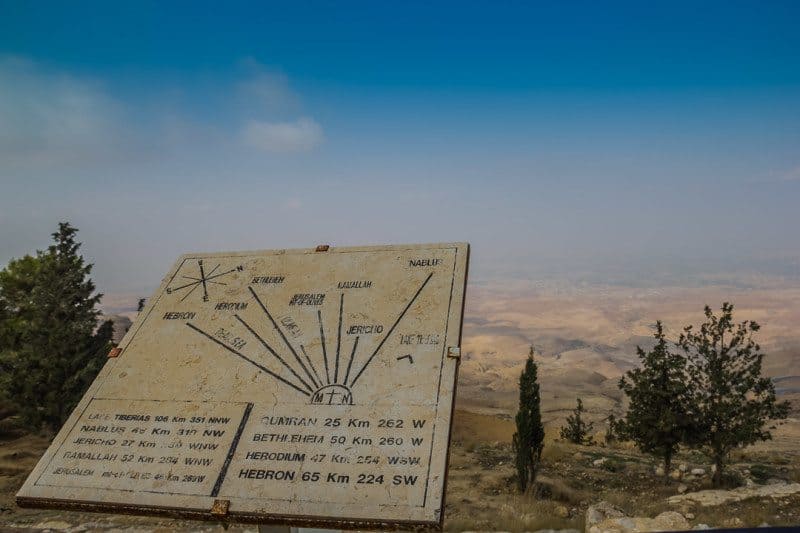 You should visit Jordan because it is awesome and has a lot to offer travelers. Jordan has history, culture, ruins, and natural wonders jam-packed into a small country with great infrastructure.
The people are friendly, welcoming, and eager to show you the best of their country.
The Kingdom of Jordan is working hard to maintain the stability of their country and keep it a safe place for tourists.
It is very important to remember that the majority of the people in this part of the World are just people.
Just people like you, working for a living, working so their kids can have a better life, and working so they can live their dreams.
So, Is Jordan Safe to Visit?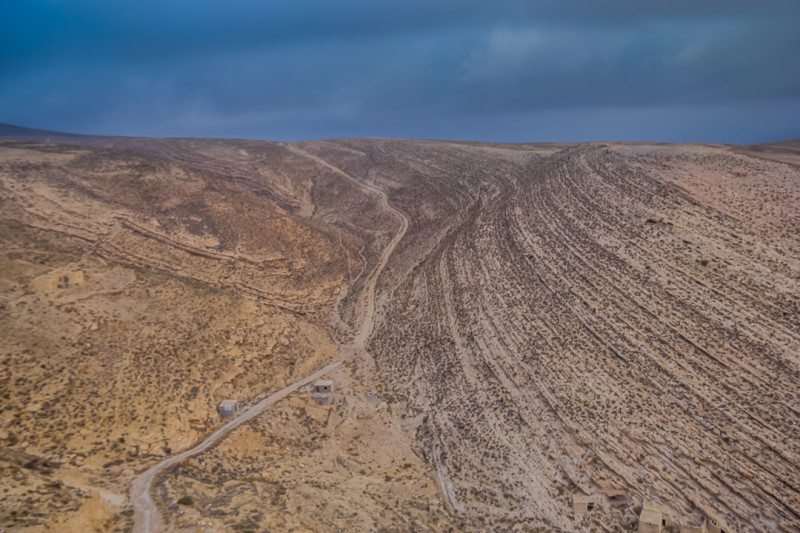 Just so we are clear, I am not trying to sugarcoat the situation in the Middle East. What is going on over there is real and affects everyone in this World.
I am not saying the Islamic State is not a real threat nor that the situation with Jordan's neighbors should be ignored. However, I can tell you that Jordan is a safe country and a safe place to travel to.
There is security everywhere, they have a large, powerful, alert army and there have been no attacks in Jordan.
Don't let the media storm that often surrounds this part of the world convince you that it is all bad and that the people despise Western people and our way of life.
This is nothing further from the truth. Jordan is an exceptional example of a safe country promoting the good of an area and we can't wait for a chance to return and dig a little deeper on our travel adventures.
Besides, I think you have a better chance of being hit by a bus while walking across the street in your hometown than being the subject of any attacks while traveling in Jordan.
---
More on traveling to Jordan:
---
You might also like:
Did you like this story? Share it!