WELCOME TO DIVERGENT TRAVELERS!
We're Lina & David, the adventurers behind Divergent Travelers and America's Adventure Couple!
Thanks for stopping by our little corner of the internet. If you're new here and want to know more about the two of us crazy people, then keep reading. We promise a good read.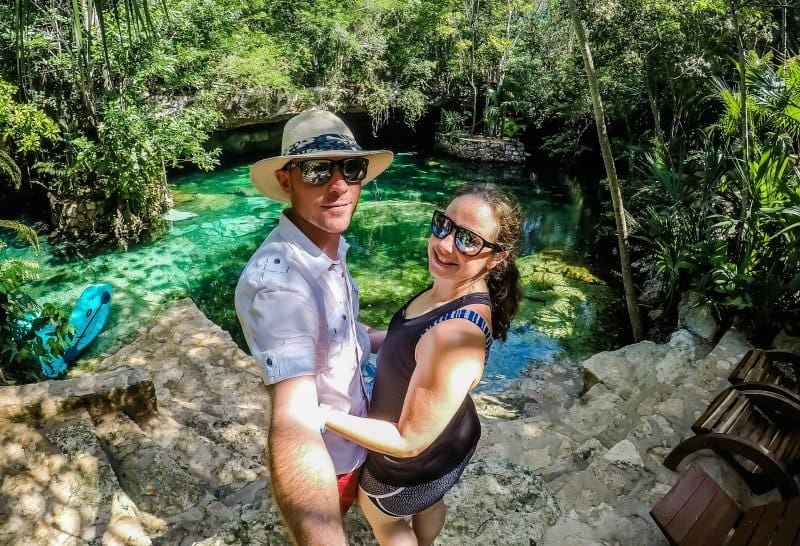 OUR STORY
We were both neck deep in the 'American Dream', Lina working in the IT department at a prominent Midwest bank and David working as the Sales Director for a large outdoor manufacturer. We had big offices, comfy paychecks, a mortgage, new cars and just about everything else that comes with a corporate lifestyle.
For 13 years we traveled while working full time jobs. It all started quite normal, the annual vacation to somewhere warm. Slowly it built to two annual trips, three annual trips and long weekend trips on top of it all whenever we could get away. Travel became a huge part of our lives and we spent the better part of those 13 years exploring 30 countries together.
In 2010 we honeymooned in SE Asia. Yes, we are those people that took a 3 week backpacking trip through Thailand, Malaysia and Cambodia for their honeymoon! It was on that trip that we learned about long term travel and after talking to some people that had left their 'normal' lives behind and hit the road, we were bit by the long term travel bug and an incredible thirst to explore the World.
We mulled over it for 3 years, trying to decide if we could even make it happen and of course figuring out if we wanted to give up the quintessential American dream for a life of travel. In 2013, we made the ultimate decision to come up with a plan for our escape and execute it.
It was one of the best decisions we have ever made.
By the time February 2014 rolled around we had spent 18 months saving our pennies, selling our house, all of our things and quitting our jobs.
On our backs, everything we owned.
In our hands, 2 one-way tickets to New Zealand.
Usually when we tell people that we travel full time together, own our own business together and pretty much spend every waking minute together, they seem shocked. They wonder aloud how that is possible and then quickly begin quizzing us about the dynamics of our relationship and how we manage to stay married after spending so much time together and 'in each others space'.
The answer is simple, we enjoy being together. Never in our wildest dreams did we think we'd find a path in life that allowed us to work so closely on a daily basis and put our collective energy into something we both feel so passionate about. The long and short is that we both love travel, each other and this crazy life we are leading.
We're incredibly lucky to have so much in common and our travels to 75+ countries on 6 continents have taught us so much about life and so much about each other. We're grateful every single day that we took a leap of faith in each other and pursued this crazy, fun life we are leading.
It was about 3 days into our round the world trip when we realized we had a burning desire for adventure travel. Call it a pent up drive, a undiscovered passion or a need to live on the edge. Call it what you will, but it clawed itself out from deep inside. All those years of sitting at a desk had created a monster in both of us.
A DESIRE TO REALLY LIVE.
Our first adventure after we landed in New Zealand was a trip to Piha Beach for a day of surfing. Neither of us had ever surfed before and we would be lying if we said those were beginner waves we went up against. While hesitant at first, we quickly found that it didn't matter how many times we fell off that board. For the first time in years we were taking some risks, feeding the monster inside and having the time of our lives.
THAT DAY WE FELL IN LOVE WITH ADVENTURE TRAVEL AND WE HAVEN'T LOOKED BACK.
Call it an insane lust for the outdoors or some type of unexplained need after all those years of being trapped in a cubicle, whatever it is we're chasing it around the globe and having one hell of a good time experiencing some of the best adventures on this planet.
We love adventure travel so much we're making it our mission to experience and document the Top 100 Travel Adventures in the world.
When people learn that you travel full time, they usually don't hesitate to start quizzing you about money. The assumption is that we are independently wealthy or have rich parents. Sorry guys, I wish it was that easy. We're just two ordinary people that decided to pursue our passions. It took an incredible amount of work to save enough money to travel full time for the first two years and many sleepless nights listing all our things online to be sold.
BUT WE DID IT AND YOU CAN TOO.
This website was born as an afterthought to our decision to take on full-time travel. We wanted a place to express ourselves, showcase our photography from around the world and document our travels. That direction quickly grew into providing an online resource for other travelers. We found out quickly that due to our 13 years of travel, we had a lot to say and people found it helpful.
So we redirected this website into an online resource where we not only share our adventures and stories, but we provide all the information you need to do it too.
ABOVE ALL, WE AIM TO INSPIRE.
WHETHER IT BE THE PUSH YOU NEED TO BOOK THAT NEXT ADVENTURE OR A HAPPY PLACE TO GO ON A TOUGH DAY IN THE OFFICE.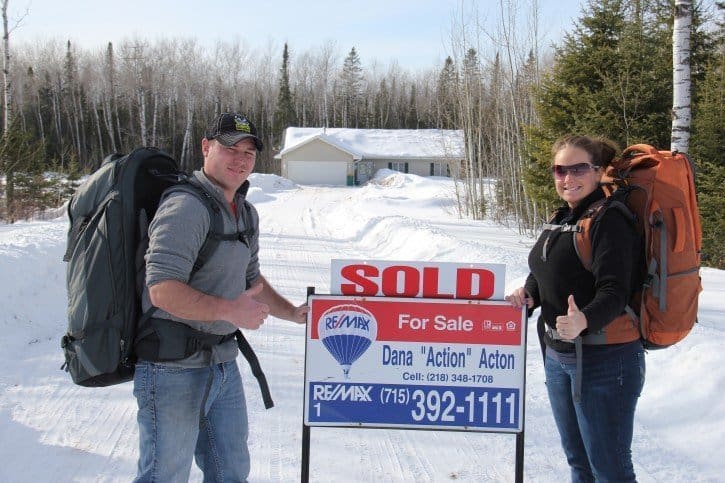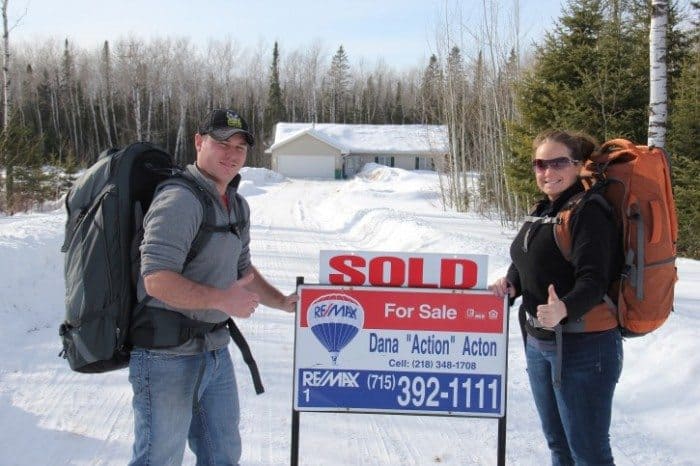 Everything Else!
We're so glad you are here! There are hundreds of articles on this website, all travel related and waiting to help you. If you haven't found something to read already, here are a few more suggestions: