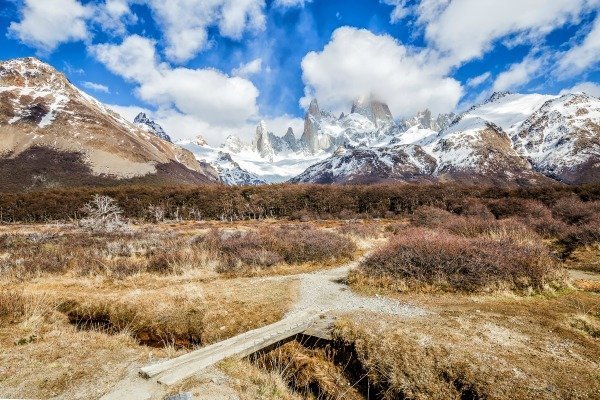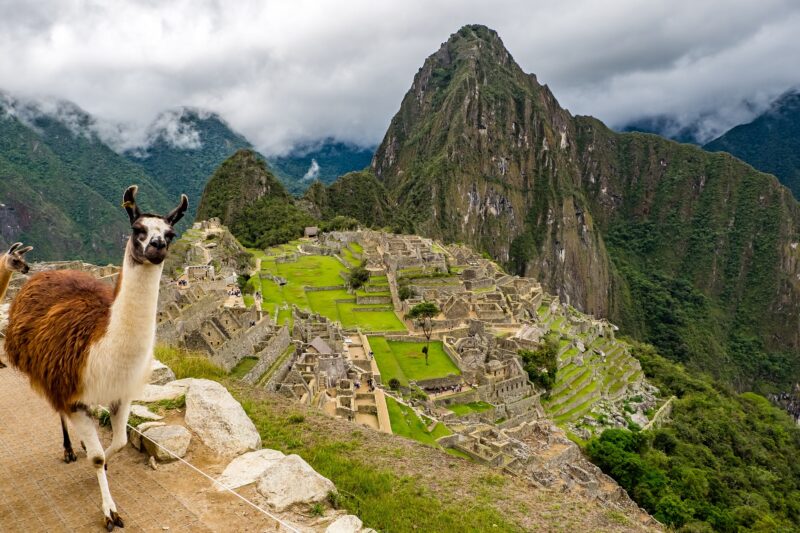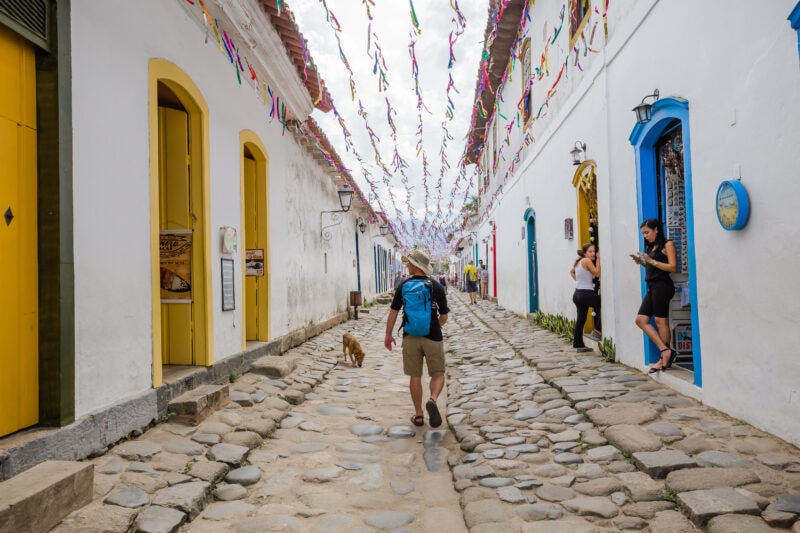 Ultimate SOUTH AMERICA Travel Guide
South America is one of the most diverse places on the planet when it comes to landscapes and cultures. You can find ancient ruins, rich history, the largest rainforest on the planet and even glaciers. This South America guide is here to share our tips and advice for traveling across this continent.
Located south of North America and Central America, South America stretches from the Caribbean, across the equator and all the way south to the waters off Antarctica. It is comprised of 12 countries and quite frankly, is massive.
These countries include Argentina, Bolivia, Brazil, Chile, Colombia, Ecuador, Guyana, Paraguay, Peru, Suriname, Uraguay and Venezuela. Also included are the two dependent territories of the Falkland Islands, along with South Georgia and the South Sandwich Islands. French Guiana, while located physically in South America, is a territory of the French central state.
We've spent just over 2 months traveling to various countries and regions across South America in our travels. We haven't been to every country, yet, but we will continue to update this guide as explore more of this fascinating continent.
SOUTH AMERICA TRAVEL: QUICK TIPS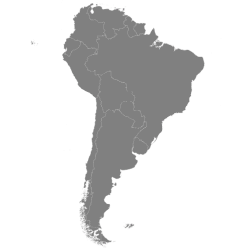 Don't Visit SOUTH AMERICA Without:
SOUTH AMERICA BUCKET LIST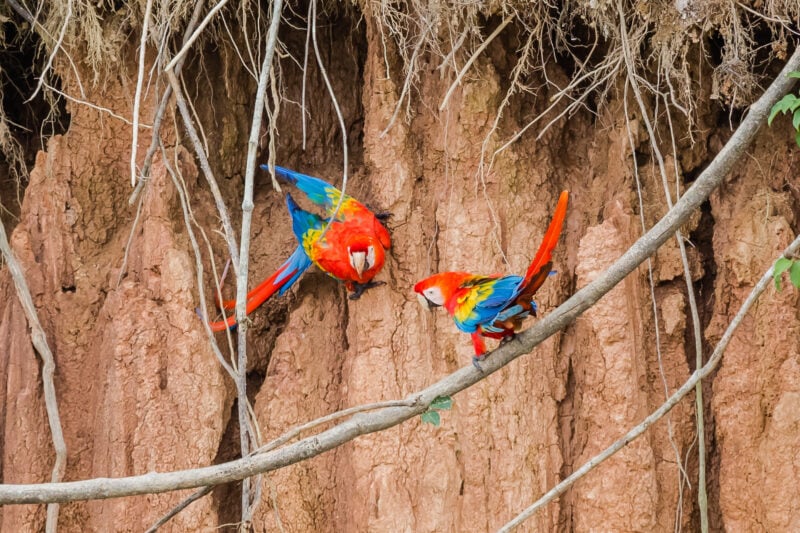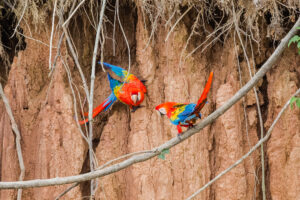 VISIT THE AMAZON RAINFOREST
Few things in life will be as stimulating as immersing yourself in the Amazon Rainforest. The Peruvian Amazon and Ecuadorian Amazon are easily accessible to most travelers. We're enamored by it and have been five times!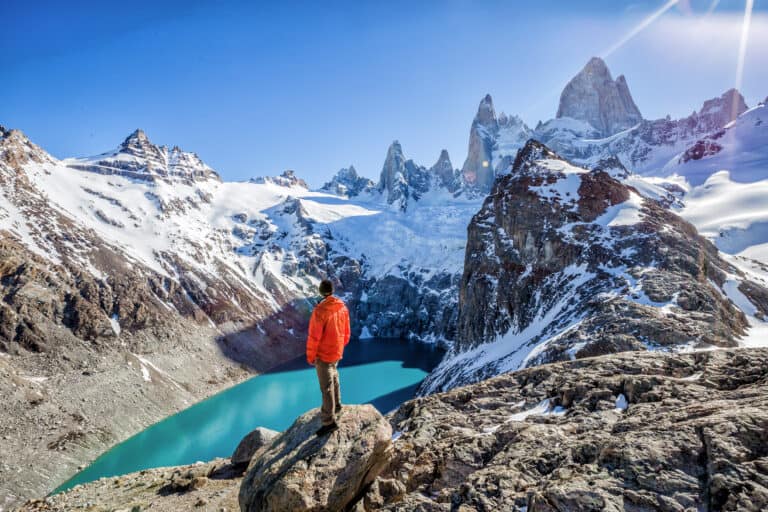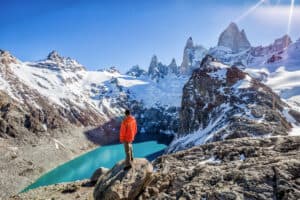 EXPLORE PATAGONIA
Whether you find yourself in Torres del Paine or Los Glaciares National Park, Patagonia offers some incredible scenery and adventure opportunities. World-famous for hiking, you'll want to consider the Basecamps Trek in Argentina or the W Trek in Chile.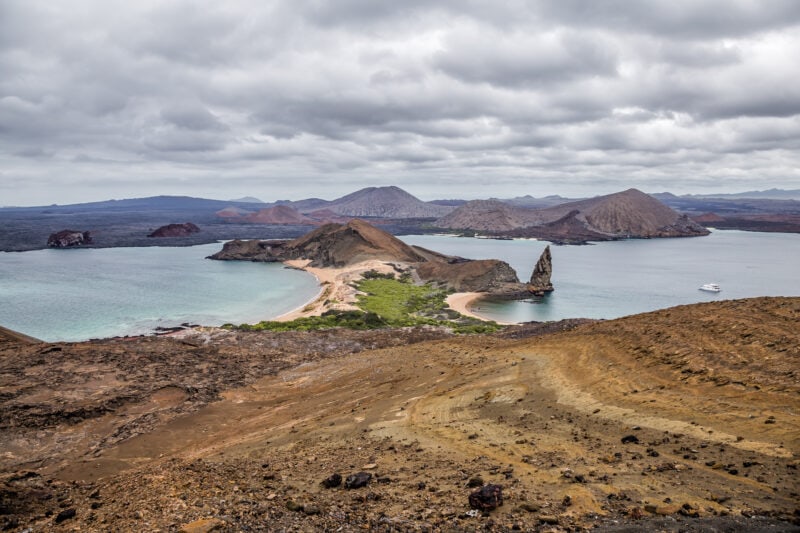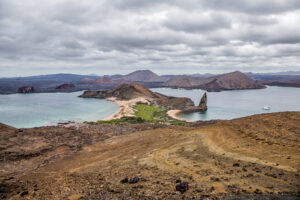 SAIL THE GALAPAGOS ISLANDS
Cruising the Galapagos Islands is at the top of many people's bucket lists and for good reason! Not only can you spend your days observing unique Galapagos animals but you can also enjoy the stunning natural scenery and white sand beaches. 
MORE THINGS TO TRY IN SOUTH AMERICA
There is no shortage of amazing things to do in South America during your visit and the biggest problem you'll face is fitting them all into your itinerary. Trust us, we've been there!
Each country has its own offering and unique things to check out during a visit, so be sure to look at our country guides once you decide where you're itinerary will take you.
FLY TO EASTER ISLAND: While it's not widely known, Easter Island is actually part of Chile. At least politically anyways. This means that the remote island is accessible from Santiago by air. Once you arrive, you'll spend your days in the Rapa Nui National Park learning about the famous Moai statues and Rapa Nui culture of the island. It's well worth the time and expense to add this to your South America travel itinerary. Hot tip, plan at least a week (we stayed for 9 days!) as the weather can be unpredictable.
EXPLORE THE ATACAMA DESERT: One of the most famous places to visit in Chile is the Atacama Desert. Here you can discover towering volcanoes, desolate salt pans, active geysers, vast cactus fields, massive flocks of pink flamingos, to name a few. Not to mention that it's one of the best places in the world to view the sky. You'll want to base yourself in San Pedro de Atacama, a cute tourist town that gives you comfortable access to the entire area.
VISIT THE END OF THE EARTH IN USHUAIA: The official jumping-off point for trips to Antarctica, Ushuaia is literally at the end of the world. The town technically sits in a part of Patagonia, but you have to travel north before you get into the mountains. The town is rich in explorer history and you also have direct access to the Tierra del Fuego National Park too.
SEE MACHU PICCHU: Visiting Machu Picchu is easily the most visited site in South America and with good reason. It's not only set in a stunning natural setting but offers you an intimate look into the Inca life and architecture. As a bonus, Cusco offers plenty of things to do including the Sacred Valley. This site alone makes Peru one of the top destinations to visit on the continent.
DISCOVER BOGOTA: Despite the bad rap that Colombia often gets in the media, it has some intriguing destinations to discover within its borders including the capital city of Bogota. The first trip I ever took to South America was to Bogota (I know, that's weird and unconventional) and I'll admit I was shocked by the rich culture and beauty of the city and surrounding area.
UNVEIL THE WONDERS OF RIO DE JANEIRO: The first day we spent in Rio de Janeiro solidified the city on our list of favorite places in the world. Rio is diverse, cultural, historical and naturally stunning. No other city combines these elements in perfect harmony like this one and there are loads of things to do in Rio de Janeiro to boot.
SEE IGUAZU FALLS: The largest waterfall in the world, Iguazu Falls, can be accessed from both Brazil and Argentina. Set within a lush rainforest setting, these falls are stunning to visit. Both sides offer infrastructure to explore and view the falls safely. You'll need at least 2 days, one for each side, but could easily spend 3 if you wanted to do everything available in the area.
VISIT THE WORLDS LARGEST WETLANDS: Boasting a land area the size of France, the Pantanal in Brazil is a sight to behold. It's also the best place in the world to view jaguars and with it a whole host of tropical birds. This area is remote and it is best visited by booking an all-inclusive safari package with a lodge that will include all your meals, lodging and wildlife viewing.
STAND IN AWE AT THE PERITO MORENO GLACIER: The Perito Moreno Glacier, situated within the Los Glaciares National Park, is Patagonia's most famous glacier and is regarded as one of the top tourist attractions in Argentina. You can base yourself in El Calafate and then take the bus to explore this massive natural wonder. Be sure to go early and stay all day. There are miles of hiking trails that give you varying vantage points of the glacier, as well as boat tours to get close too.
OVERLAND THE HIGH CHILEAN ALTIPLANO: If you seek an off-the-beaten path adventure, then overlanding from Salta to the Atacama Desert will give you just that. Starting in Salta, Argentina, you'll make your way west, spending hours each day hiking in the desert and uncovering the history of the area before making your way to luxury infused base camps. You'll cross over the Andes Mountains, experiencing altitude that will shock you, before descending to San Pedro de Atacama for a luxurious stay at the Explora Atacama property.
FOODIE BUCKET LIST
Each country has its own unique culinary scene, which is one of the reasons that travel to South America is so exciting for foodies.
In Peru, you have to try Ceviche, a raw seafood salad. In Argentina, it's all about the enormous cuts of steak, the red wine, and the massive meat barbecues. Feijoada, a hearty black bean stew, is a Brazilian favorite, while in Colombia, you can chow down on Arepa, a sort of stuffed maize bread.
One staple you will find across the continent is rice and beans, which makes an appearance in some form in every country in the region. If you're ever in doubt, just order up a plate of rice and beans!
SOUTH AMERICA FESTIVALS
South America is a fantastic place to visit if you're looking to enjoy local cultural events and plenty of lively carnivals. Every town and city has a carnival, but Rio's carnival is the most famous in the world, attracting millions of visitors each year.
Semana Santa – or Holy Week – is one of the most important cultural weeks of the year in South America. This takes place during the last week before Easter.
Countries will celebrate their independence days; cities will host food festivals, drink festivals, and many more cultural events throughout the year, making South America an exciting prospect whenever you arrive on the continent!
PLAN AN EPIC SOUTH AMERICA ITINERARY!
POPULAR REGIONS IN SOUTH AMERICA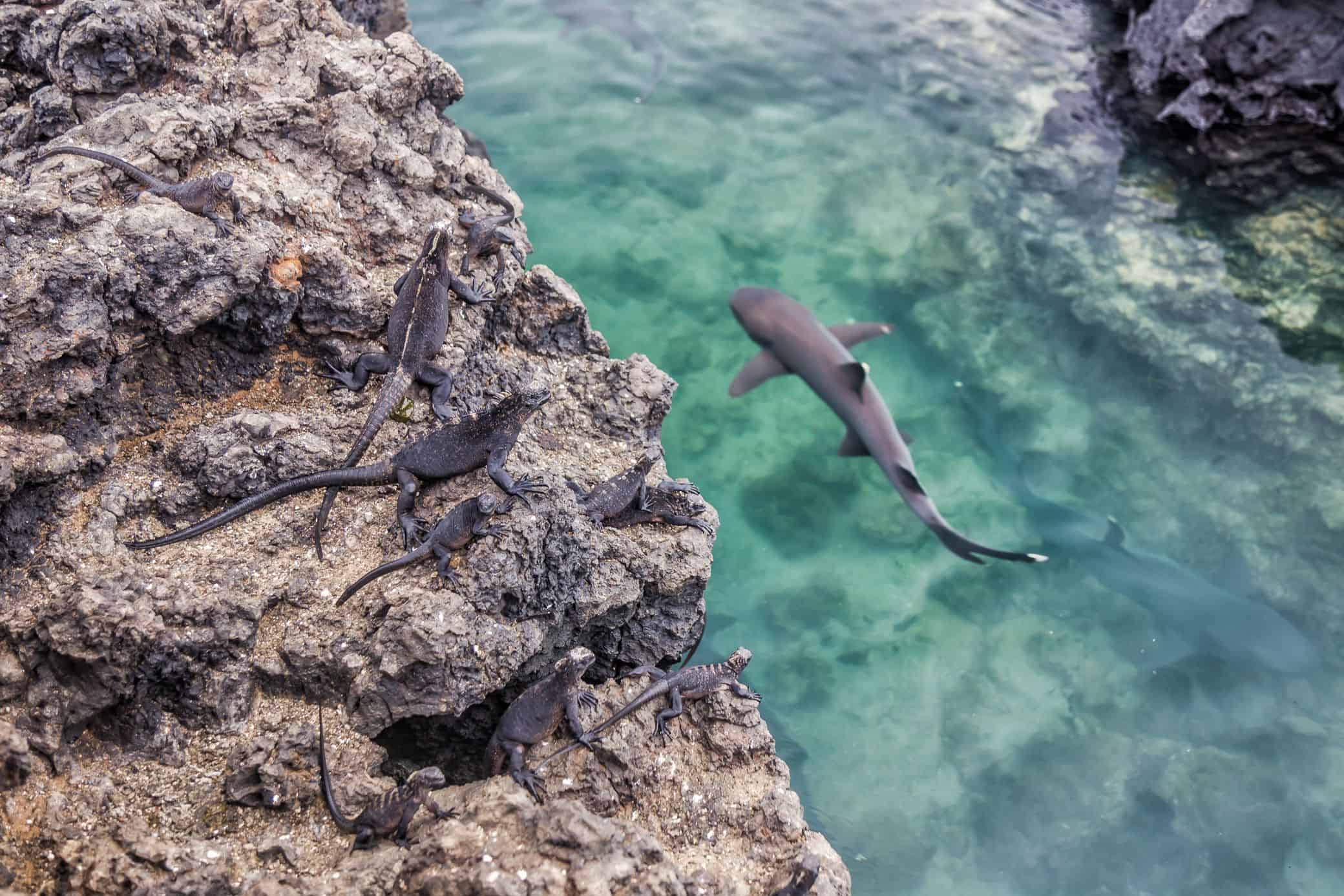 WEST COAST
The West Coast – or Pacific Coast – of South America, includes Colombia in the north, Ecuador, Peru, Chile, and, if you head inland, Bolivia. 

It is off of this coastline that you can also find the Galapagos Islands, a place of incredible diversity and wildlife. 

Inland, you can climb high into the Andes Mountains to discover Incan history (this is where you'll find Machu Picchu) and beautiful scenery before dropping into the Amazon's dense forests.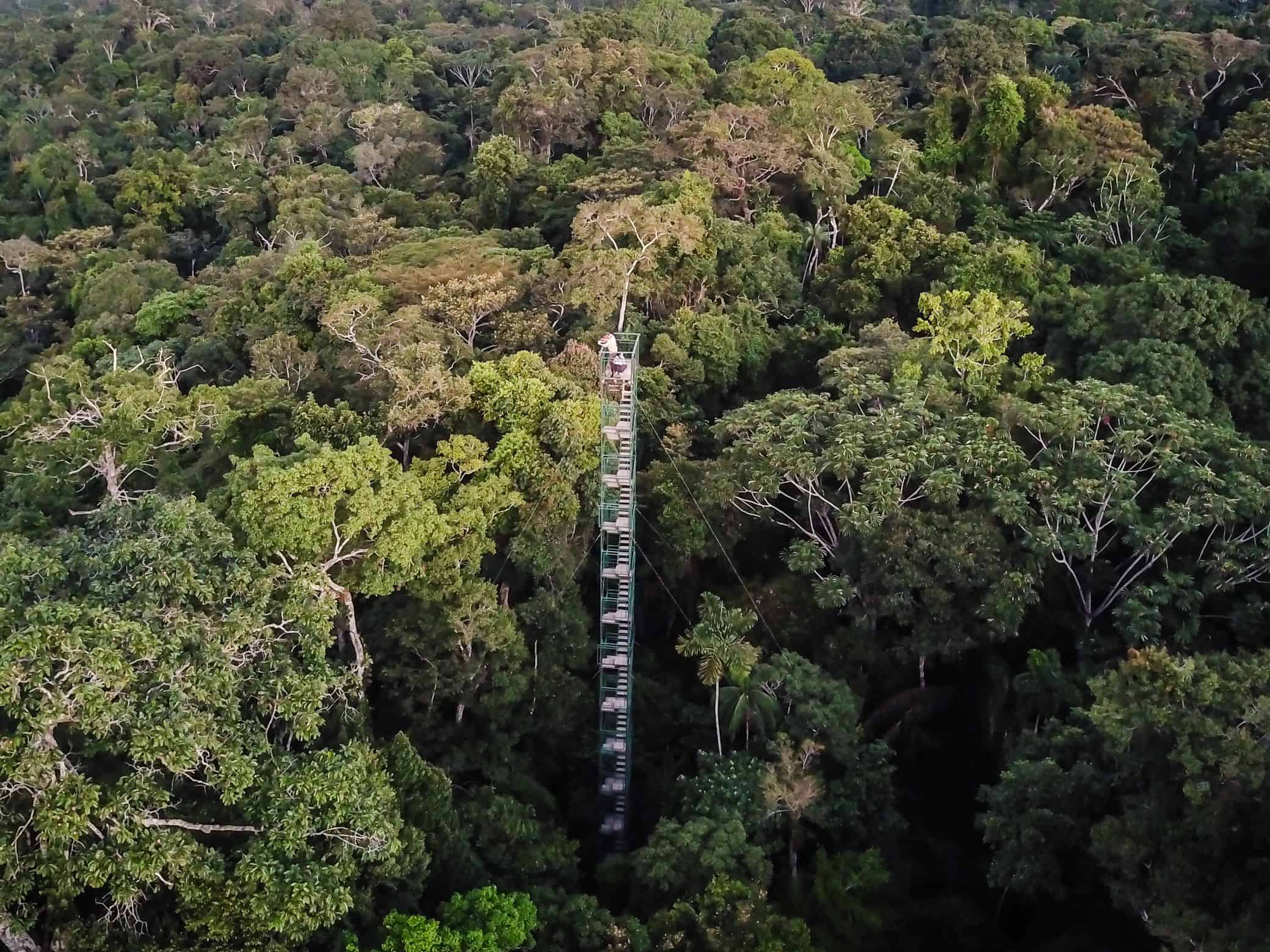 AMAZON
The Amazon Rainforest is one of the world's greatest natural wonders and is the world's largest rainforest. It blankets around 40 percent of the landmass of the South American continent.

It stretches into Brazil, Ecuador, Peru, Colombia, Bolivia, Venezuela, Suriname, Guyana and can be explored from a number of locations. Multi-day expeditions that take you deep into the rainforest are among the best reasons to visit South America.

Manaus in Brazil is the classic Amazon destination, a remote city from where you can venture deep into Amazonas. In 
Peru, you can visit Iquitos or Puerto Maldanado. In Ecuador, pay a visit to the stunning Yasuni National Park.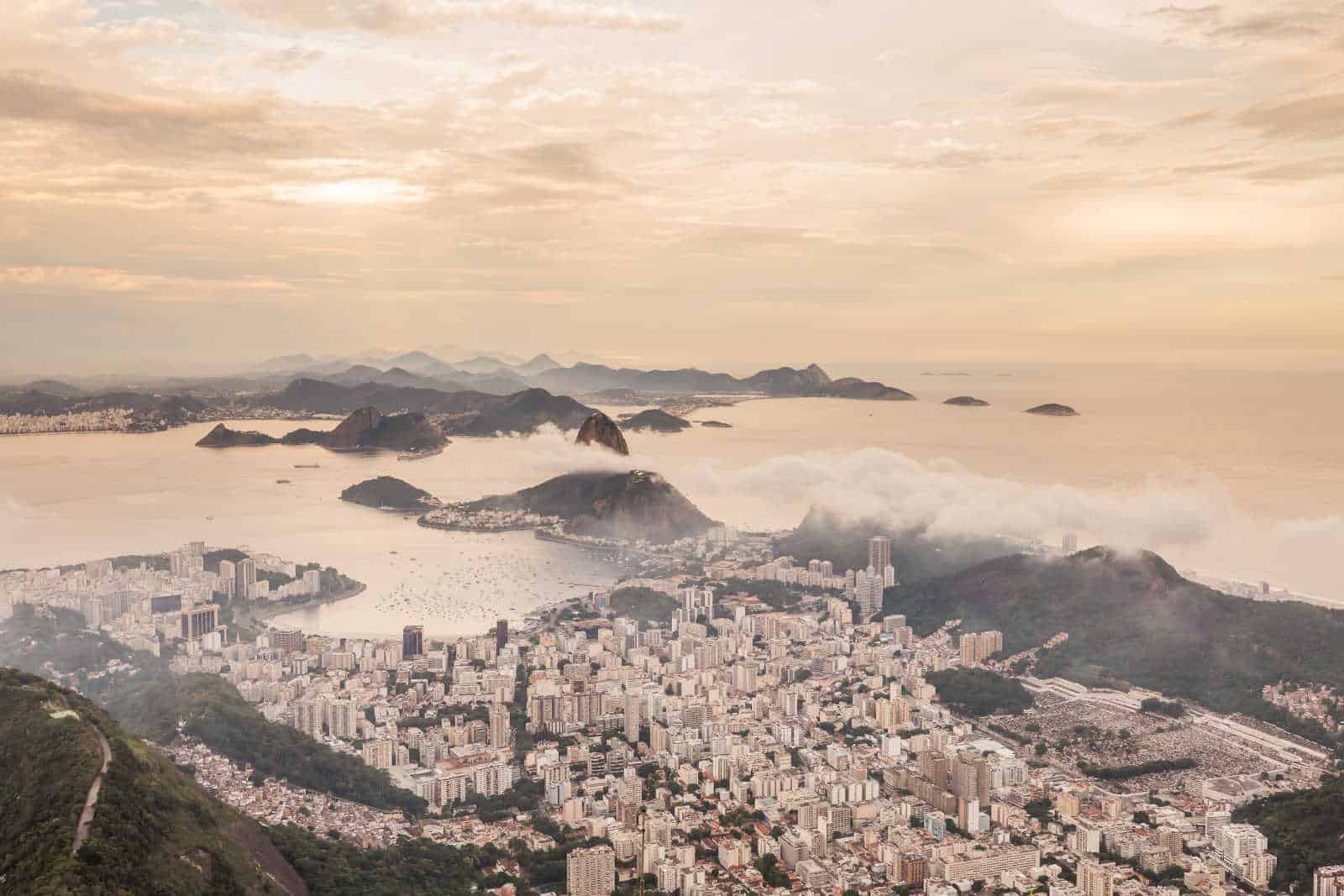 EAST COAST
The eastern coastline of South America is long and incredibly diverse, covering Brazil, Uruguay, and Argentina. You'll also find hundreds of islands associated with these countries and at the very south of the continent, the Falkland Islands.

The tropical rainforest turns into more temperate climes as you travel south. Explore Brazil's famous coastal cities, Rio de Janeiro and São Paulo, and relax on Ilha Grande.

Travel to Montevideo, the understated Uruguayan capital, before heading over to visit Buenos Aires, the Argentine capital.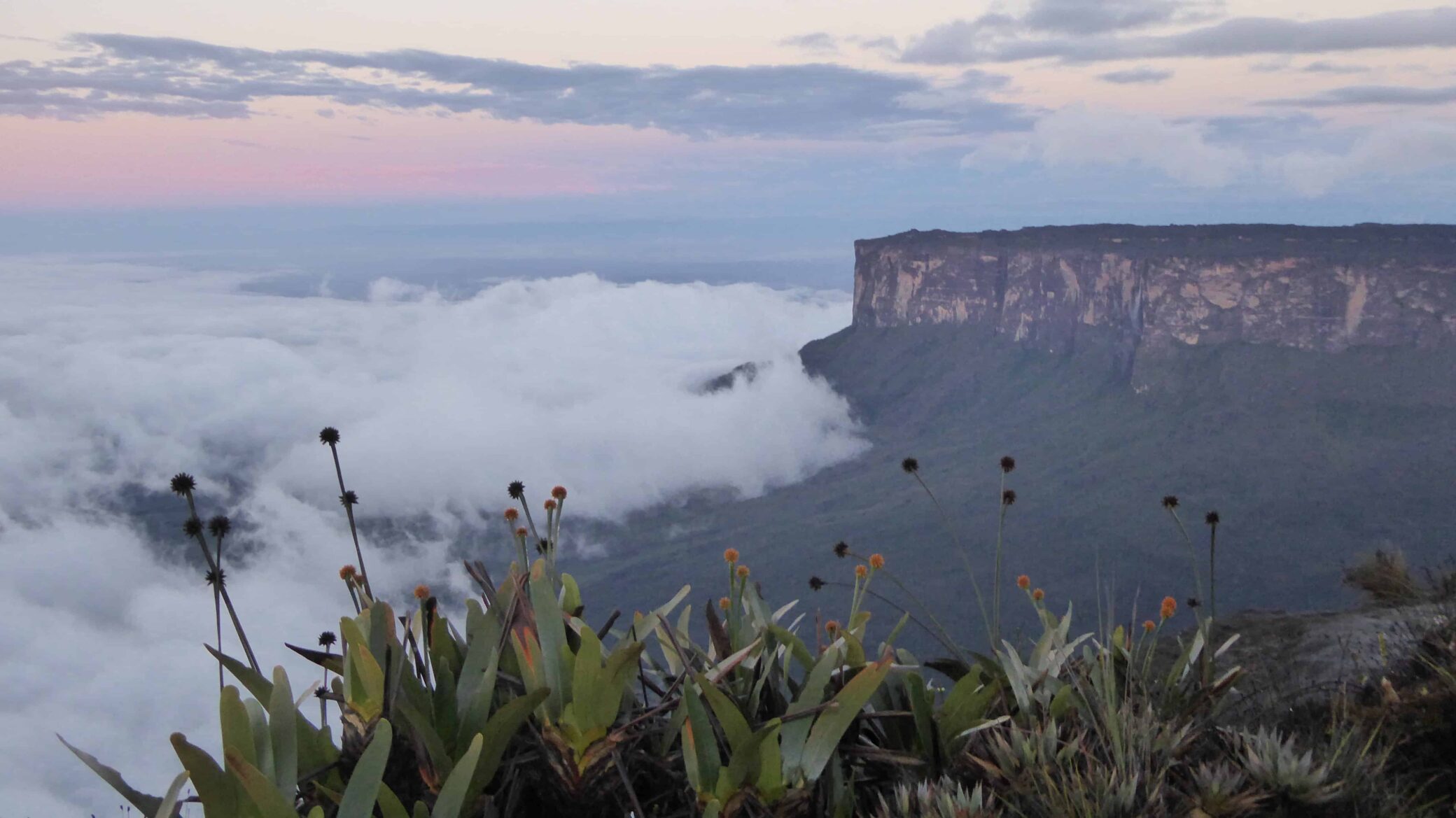 NORTHEAST/CARIBBEAN
The Caribbean touching northeast is one of the most exciting places to visit when you travel to South America.
Island hop through Colombia's happening islands, where you'll find snorkeling, parties, and laid-back beach vibes. Then head inland to explore Bogota.

Off the coast, you could explore the Caribbean islands of Aruba, Curacao, or Trinidad and Tobago.

Tucking back inland, you can get way off the beaten path in exploring Guyana, Suriname, or French Guiana. The truly adventurous could even venture to Venezuela.

You'll find lush rainforest, towering waterfalls, and intriguing cultures throughout these countries.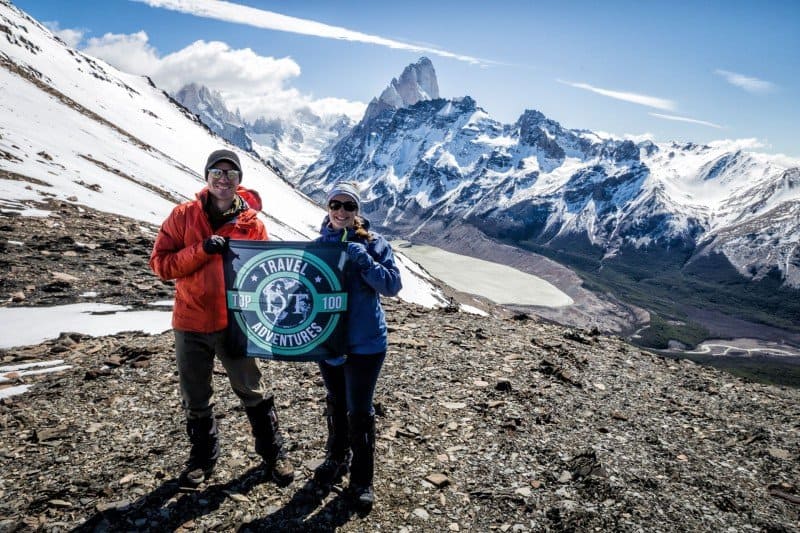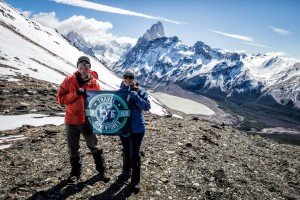 PATAGONIA
Remote Patagonia is one of the most isolated yet spectacular places you can explore in South America. Located at the southern tip of the continent, Patagonia spans the Pacific and Atlantic oceans and is divided between Chile and Argentina.


El Calafate and El Chalten in Argentina and Torres del Paine in Chile are amazing hubs for hiking in Patagonia. You'll find endless trails, high mountain peaks, spectacular glaciers, and a landscape and climate more suited to Greenland or Scandinavia than anything you might be expecting of South America.

SOUTH AMERICA TRAVEL BUDGET
Setting a budget for travel to South America is highly dependent on your travel style. It is possible to visit just about anywhere on any budget and still have a great trip. That said, you can make your trip as basic or as luxurious as you desire.
To help you set your budget, we've included some base range price estimations for travel within South America. Of course, keep in mind that prices can fluctuate based on seasons, availability and festivals.
ACCOMMODATION: On the lower end of the spectrum, you can travel to South America and spend just USD 10 per day on hostel accommodation. You can raise this to between USD 30 and USD 50 if you are looking for private rooms. Upwards of USD 100 per night will give you a nice luxury hotel.
FOOD: Food is very inexpensive. To keep costs low during your South America travel trip, you can eat locally – brush up on your Spanish or Portuguese so you can order! You can eat out in most countries for no more than USD 5, but expect basic set meals. For between USD 10 and USD 20, you can enjoy finer dining experiences.
TRANSPORT: Long-distance buses are the cheapest way to get around when you travel to South America. Overnight buses will cost around USD 50 per person, while local buses and transport are much cheaper for shorter journeys. Flight costs vary, but flying internationally can be expensive. A two-hour flight could easily cost hundreds of dollars (as opposed to Europe, where a two-hour flight could cost just USD 20 if booked in advance!).
ACTIVITIES: There's so much to plan with your South America travel itinerary, but it's good to know that activities are very cost-effective. A multi-day trek to Machu Picchu will cost around USD 500, and this is the higher-end version. Day tours are around USD 30 per person, while a multi-day Amazon expedition will be around USD 100 per day.
BUDGET
---
30-50 USD PER DAY
Will include dorm beds, as well as street food, grocery shopping, overnight buses & plenty of budget day tours. Bring more cash if you want to join multi-day trips, such as Machu Picchu treks.
MID-RANGE
---
50-100 USD PER DAY
You will stay in private rooms and guesthouses and enjoy plenty of meals out. You'll have lots of leftover cash for day trips, expeditions, and tourist buses between cities.
LUXURY
---
200 USD + PER DAY
Luxury travelers spending more than USD 200 per day will be able to employ private drivers, fly from one city to the next & book fancy hotels in stunning locations.
WHERE TO STAY IN SOUTH AMERICA
Below you will find some of the places we have stayed during our travels in South America. These are individual properties that we enjoyed and would recommend to other travelers.
HOW TO GET AROUND IN SOUTH AMERICA
When you travel to South America, don't underestimate how far apart destinations, cities, and countries are. This is a vast continent; it would take weeks to travel overland from Colombia all the way south to Argentina.
There are a few ways to get around South America during a visit, including cruises, ferries and flights. Plan ahead and be flexible to avoid frustration.
CRUISES: All manner of cruises ply the waters off both coasts of South America and run the length of the continent. This also means you can find a wide range of time lengths and ship sizes. It is also possible to depart on small-ship expeditions to Antarctica from Ushuaia, Argentina.
BUS: Long-distance buses are comfortable and safe, but they take a long time to get from one place to the next. South America has an extensive bus network that connects most of the countries, so bus travel can be a good way to go if you have time and a limited budget or perhaps just want a grand adventure.
FLIGHTS:Flights are the quickest way to get around; however, international routes and airlines aren't cost-effective, and they certainly aren't good value.
FERRIES: Boat trips in some locations are a slow but scenic option (especially in the Amazon, where they are the only option).
CAR RENTAL: It is possible to rent a car in plenty of cities around South America but is most popular in Argentina and Chile. Check out Discover Rental Cars for great deals.
WHEN TO VISIT SOUTH AMERICA
When you're planning your South America travel itinerary, don't forget how vast this continent is. Each region has its own climate; when it's cold in southern Argentina, it's going to be hot and humid in Colombia!
The further north you travel, the more tropical the climate is. Colombia, Ecuador, Peru, Bolivia, and Brazil all have wet and dry seasons. The best time to plan your South America travel itinerary in the north is during the dry season, which runs from May to October.
This is the best time for hiking to Machu Picchu or experiencing the salt flats of Bolivia. It's not too hot, and there's almost no rain.
In the south, things are a lot more temperate. If you're looking to travel to South America to explore Uruguay, Chile, or Argentina, you'll want to head here outside of winter.
Summer is hot and busy (between November and February), while spring and fall can be more pleasant and less crowded. If you're heading far south to Patagonia, you'll want to visit in summer when all the hiking trails are definitely going to be open.
HIKE YOUR WAY AROUND SOUTH AMERICA LIKE A PRO!
SAFETY IN SOUTH AMERICA
If you're planning to travel to South America, you're probably already aware that the continent doesn't have the best reputation when it comes to crime. Most travelers will have a trouble-free trip, but you do need to be aware of a few things.
Petty theft, muggings, and even express kidnappings can be a problem for tourists. If you're caught up in something like this, don't put up a fight. Try not to flaunt cash or valuables when in public, to avoid attention.
When traveling by bus, book tickets on reputable, first-class buses that don't stop outside designated bus stations. They are safer and much less likely to be held up.
Certain countries do have no-go zones for tourists – parts of Colombia and some areas of Brazilian cities, for instance. Try to keep abreast of political events while you're in a country, as things can deteriorate without much warning, and governments often crack down hard on protestors.
If you know Spanish, or can learn the basics, you'll have a much safer and easier time when you travel to South America (in Brazil, the same goes for learning Portuguese).
As with any destination, we recommend learning and adhering to certain safety practices when you travel. Be sure to read our personal travel safety tips, compiled from our travels across 7 continents.
SOUTH AMERICA TRAVEL: BOOKING RESOURCES