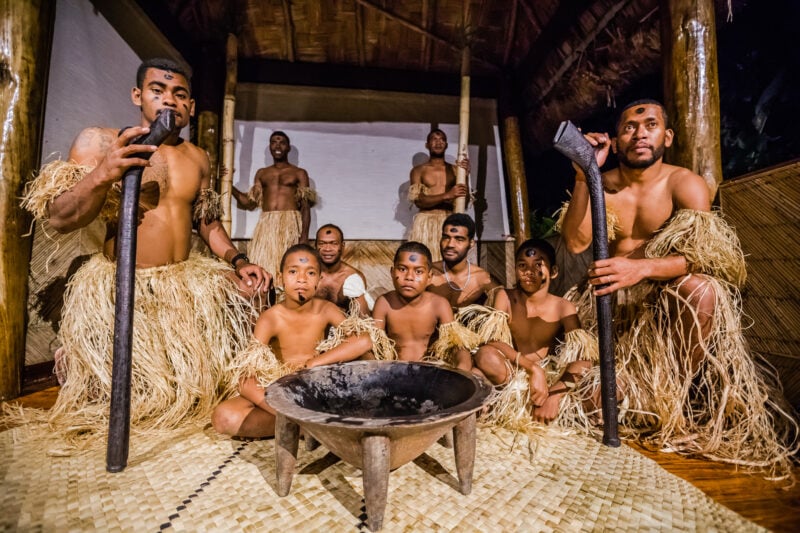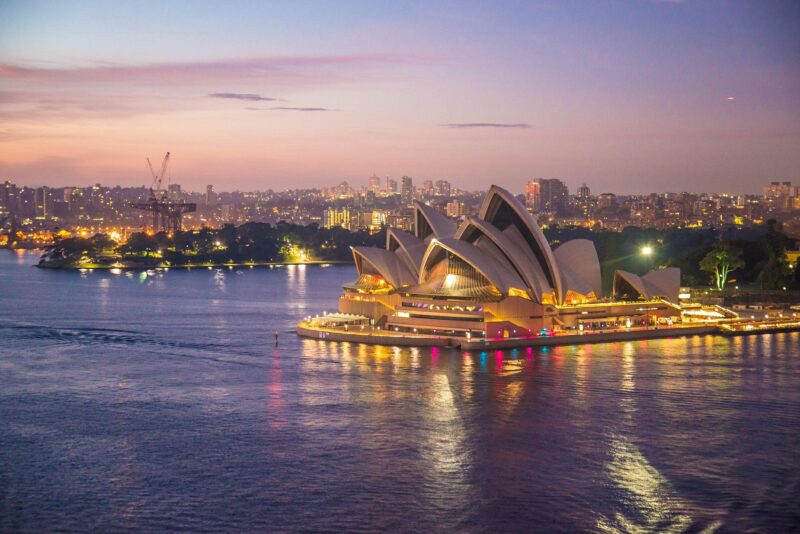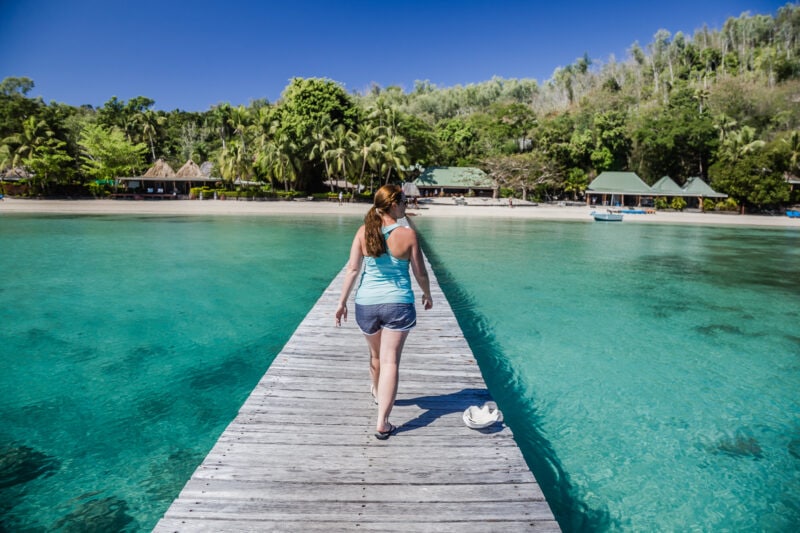 Ultimate OCEANIA Travel Guide
Oceania is made up of thousands of islands and despite spanning across both the western and eastern hemispheres, is actually the smallest in continental landmass and second least populated behind only Antarctica. This Oceania travel guide is designed to help you navigate the area and plan a trip to one of the most beautiful continental areas in the world.
The continental region of Oceania is comprised of 4 distinct regions that helps break up the Pacific Ocean in a way that is navigable. Each offers a different level of development, infrastructure, landscapes and culture.
Australasia is the biggest, most visited region and it occupies the southwest of Oceania. It is made up of Australia, Tasmania and New Zealand.
Melanesia is located northeast of Australasia and is made up of 4 independent countries that include Fiji, Vanuatu, Solomon Islands and Papua New Guinea. It also includes New Caledonia and Western Papua, which is part of Indonesia.
Micronesia occupies the north of Oceania and is made up of 4 distinct island groups. Included in these groups are the Marshall Islands, Guam, Northern Mariana Islands, Palau, Kiribati and the Federated States of Micronesia.
Polynesia makes up the entire eastern area of Oceania and has some of the most well-known islands in the Pacific. This includes the French Polynesian islands, the Cook Islands, Samoa, Tonga, Tuvalu, Marquesa Islands and Tuamotu Islands, to name a few. Geographically speaking, both Hawaii and Easter Island are considered part of Polynesia too, despite the fact that politically Hawaii belongs to North America and Easter Island to South America.
We've spent quite a bit of time in Oceania with 2 months of travel in Australia, 2 months in New Zealand, 3 weeks in Fiji and 2 weeks on Easter Island. We haven't been everywhere but will be continuously updating this guide as we explore more of the region.
OCEANIA TRAVEL: QUICK TIPS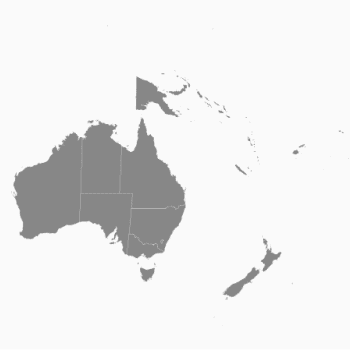 Don't Visit OCEANIA Without: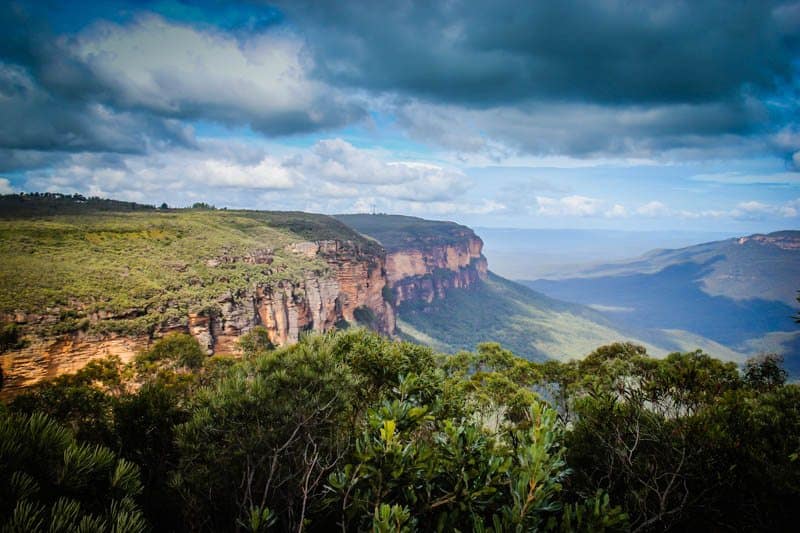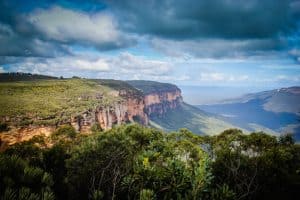 ROAD TRIP EAST COAST AUSTRALIA
This Great East Coast Australian Road trip will take you from Melbourne to Cairns covering 1,750 miles. You'll visit places like Jervis Bay, Sydney, Brisbane, Byron Bay, and the best of Queensland along the way. This is the perfect introduction to Australia.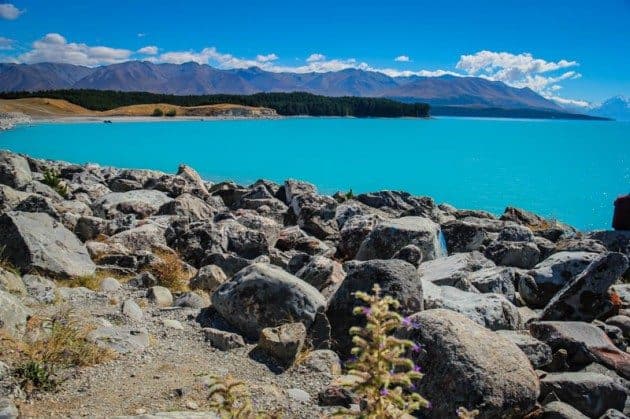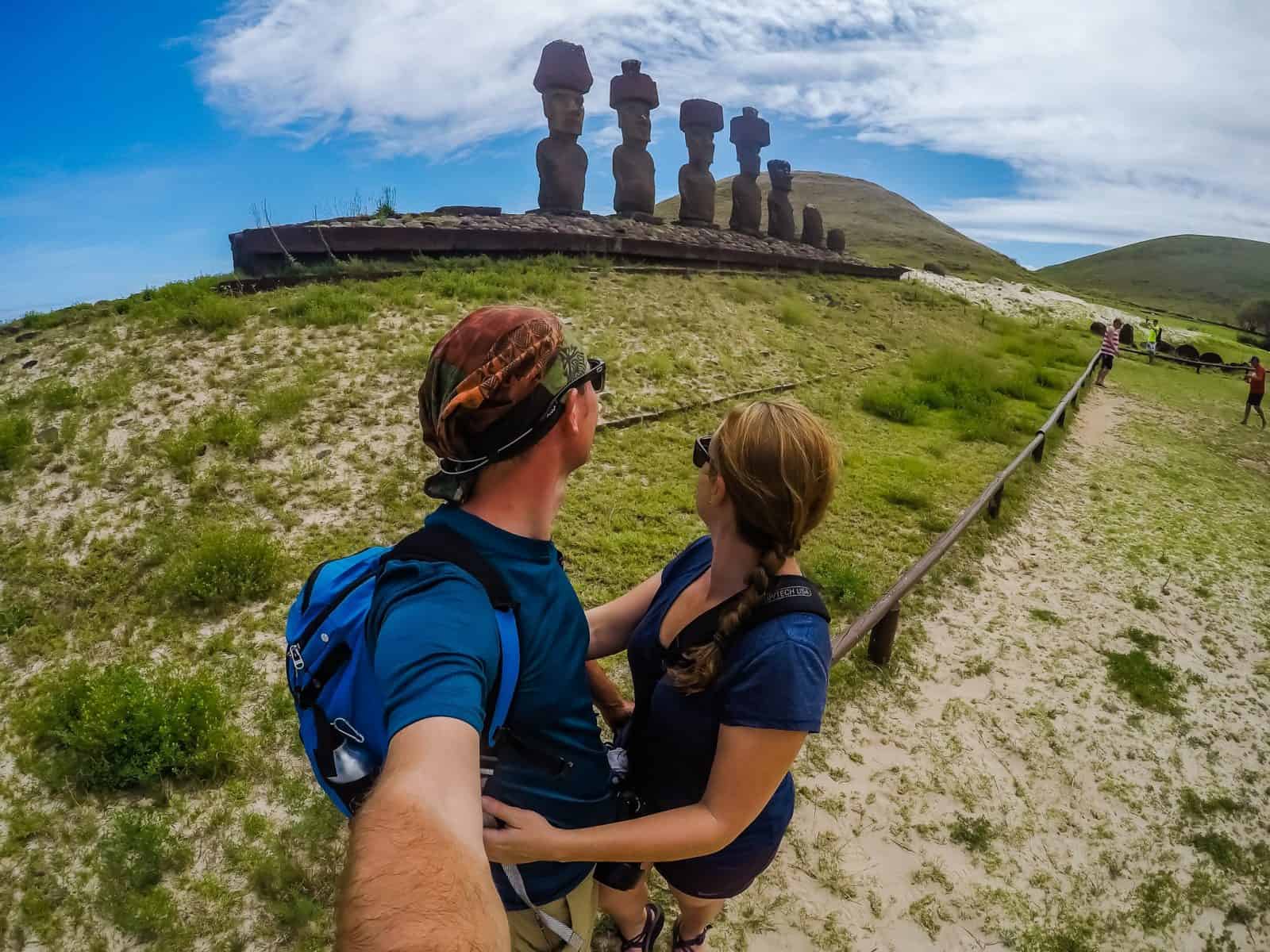 SEE THE MOAI ON EASTER ISLAND
Visiting Easter Island is the ultimate Oceania bucket list trip. There's nothing quite like having the chance to discover every corner of the Rapa Nui National Park, gawking at moai statues, and learning the history of the Rapa Nui people. 
MORE THINGS TO TRY IN OCEANIA
There is no shortage of great things to do in Oceania during your visit and the biggest problem you'll face is fitting them all into your itinerary. And that's only once you have narrowed down where you're going!
Each country has its own offering and unique things to check out during a visit, so be sure to look at our country guides once you decide where your itinerary will take you.
VISIT FRASER ISLAND: (Australia) Fraser Island is one of the most fascinating places to visit in Australia. We opted for a bush camping and 4×4 trip, which took us to the best areas of the island and allowed us to camp in a small established camp just off the beach. It was intimate and a highlight of our travels in Australia.
EXPLORE DAINTREE NATIONAL PARK: (Australia) Head to the far north of Queensland and you'll enter the Daintree National Park. This park protects the oldest rainforest in the world, the Daintree Rainforest. Stretching from Cairns to Port Douglas, and beyond, there are plenty of hiking trails to explore. For remote, untouched beaches, be sure to head to Cape Tribulation too.
DRIVE THE GREAT OCEAN ROAD: (Australia) Leaving from Melbourne and heading west, you'll enter the south coast and officially be on the Great Ocean Road. This is one of the most scenic drives in Australia, allowing you to pull off in small towns to watch wildlife, admire surfers and stand in awe at the dramatic coastal landscapes. One of the highlights along the route is definitely the famed Twelve Apostles.
SEE THE BLUE MOUNTAINS: (Australia) If you find yourself in Sydney, be sure to plan some time to head west into the Blue Mountains National Park. It is here that you can see impressive mountain landscapes, plunging waterfalls and enjoy plenty of hiking trails.
DIVE THE GREAT BARRIER REEF: (Australia) The Great Barrier Reef is the largest barrier reef system in the world. It stretches along the upper east coast of Australia towards Papua New Guinea and forms the bottom of the Pacific Coral Triangle. Scuba diving on the Great Barrier Reef can be done from Airlie Beach to Cairns, with the best diving happening the further north you go.
HIKE THE TONGARIRO CROSSING: (New Zealand) Not only is the Tongariro Crossing one of the world's Top 100 Travel Adventures, but it's also one of the best day hikes in New Zealand. The hike takes you through volcanic landscapes where you see massive craters and electric colored pools. You can even take a detour to climb the acclaimed, Mount Doom, from Lord of the Rings if you have sufficient time during your hike.
TOUR NEW ZEALAND'S NORTH ISLAND: The South Island has a lot to offer but we think that New Zealand's North Island deserves just as much attention. The North Island offers you a wide spectrum of experiences with fantastic cities like Auckland and Wellington, surfing at Piha Beach, the Coromandel Peninsula, Taupo, Rotorua, Hobbiton, Tauranga and River Valley, to name just a few of its gems.
GO ISLAND HOPPING IN FIJI: This island nation is one of the most beloved, and visited, in Oceania. Of course, with good reason. It's an island paradise and island hopping in Fiji is the best way to see the diversity that the country offers. You'll get to experience places that contrast heavily, like Vanua Levu and Nadi, while enjoying pristine beaches and reefs.
HIKE THE LAVENA COASTAL TRAIL: (Fiji) One of the most underrated islands in Fiji is the lush and pristine Taveuni. If you're seeing waterfalls and adventure, this is where you want to head. One of the main highlights on this island is the change to walk the 10km round trip Lavena Coastal Trail that takes you along the wild west coast of the island. It ends at two beautiful waterfalls.
CHASE WATERFALLS ON TAVEUNI: (Fiji) If you seek wild waterfalls set into pristine jungles, then you'll want to head straight for Bouma National Park on Taveuni. The first waterfall is easily accessible from the parking area and there's a beautiful pool at the base for swimming. If you fancy a hike, head another 40 minutes up the hill and into the jungle where you'll find a second waterfall.
WHITE WATER RAFT THE UPPER NAVUA RIVER: (Fiji)If you like adrenaline when you're on vacation, then add this to your list. White water rafting the Upper Navua River on Viti Levu, outside of Pacific Harbour, offers you just that. The river is known around the world for its scenery as it cuts through deep gorges, revealing neat rock formations.
VISIT THE YASAWA AND MAMANUCA ISLANDS: (Fiji) The two most popular island groups to visit in Fiji are the Mamanuca Islands and the Yasawa Islands. They are not only stunningly beautiful but also easily accessible from Denarau Island and Nadi. Both groups offer secluded island experiences with white sand beaches, turquoise waters, Fijian culture and healthy coral reefs to explore.
CONQUER THE THREE SUMMITS ON EASTER ISLAND: While most people come to the island to see the famed moai, and rightfully so, there is actually a lot of other things to do on Easter Island too. One of our favorites was summiting the three volcanoes that formed the structure of the island we see today. They include Terevaka, Poike and Rano Kau.
FOODIE BUCKET LIST
Each island and nation has its own delicacies, but given the amount of ocean in the region, you can expect any Oceania travel trip to involve plenty of fresh seafood!
If you're visiting Australia and New Zealand, expect lots of good wine and a gourmet food scene that takes influence from Europe and Asia.
In the Pacific, food often revolves around local fish and vegetables and basic meats like chicken and fish. You'll find lots of yams, sweet potatoes, and beans. And A LOT of coconuts.
Feasts are a big part of the Polynesian culture; a particular favorite is a slow-roasted pig, which will often form the centerpiece.
A local favorite in the islands is Kava, a locally brewed spirit that involves much ceremony and tradition.
OCEANIA FESTIVALS
Oceania is a cultural palace to visit, and there are many customs and ceremonies to be part of.
Papua New Guinea is the most famous destination for cultural events; the Goroka Festival and Crocodile Festival are two colorful and exciting events.
In Australia and New Zealand, you can celebrate New Years' and European-style holidays and enjoy plenty of food, wine, and film festivals in the cities.
In Fiji, you can immerse yourself in the local Bula festivities, or the Hindu Diwali festival.
POPULAR REGIONS IN OCEANIA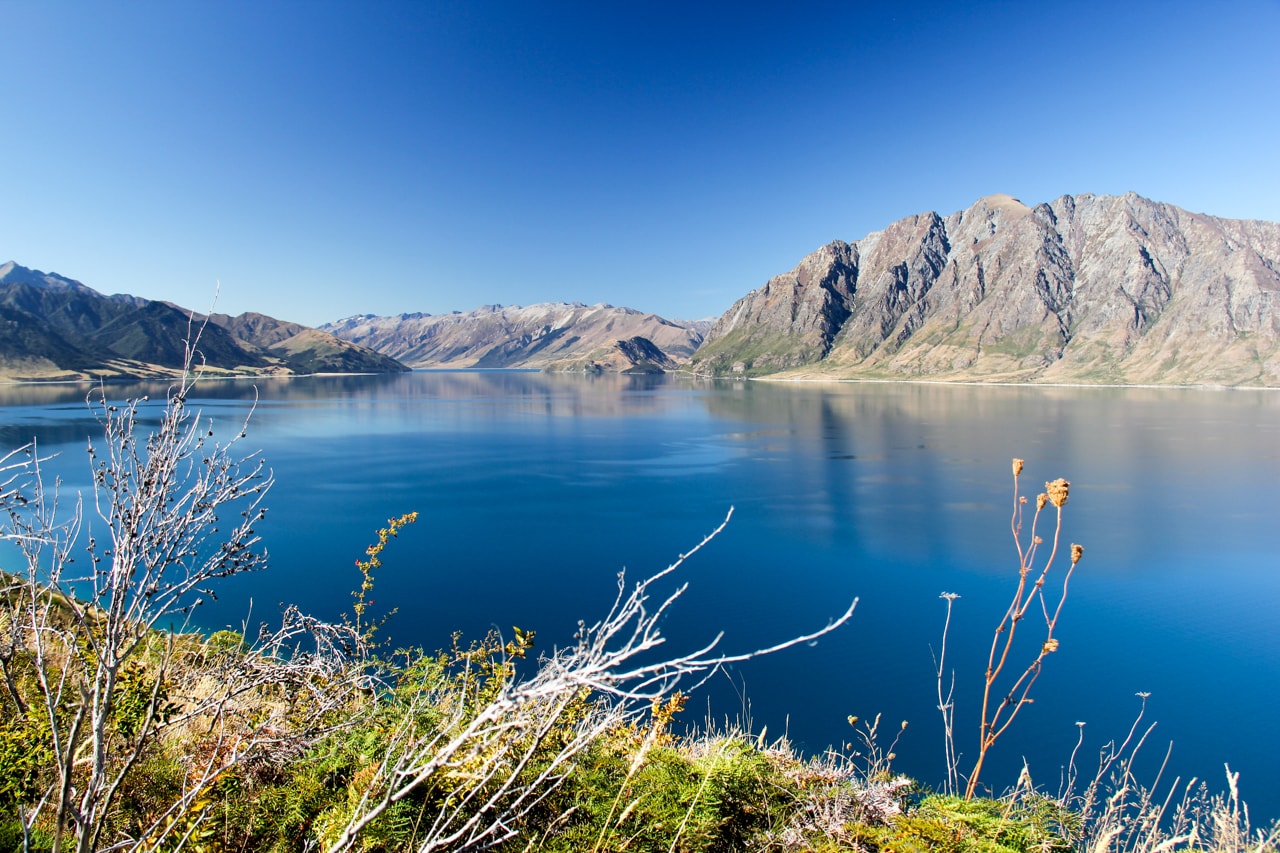 AUSTRALASIA
The best place to start your Oceania travel itinerary is Australasia. This is the transport hub for the region and a vast destination in its own right.

Australasia is essentially just Australia, Tasmania, and New Zealand, but there's so much to see and do in both countries. You can take a road trip along the east coast of Australia from Sydney to Cairns, explore the tropics of Darwin, the Red Centre of Uluru, or the cold but dramatic climes of Tasmania.

In New Zealand, you can hike in summer and ski in winter. There are volcanoes, glaciers, epic road trips, and stunning national parks. You can hang out in Auckland, see whales off the coast of the South Island, or visit the Hobbit Houses in Hobbiton!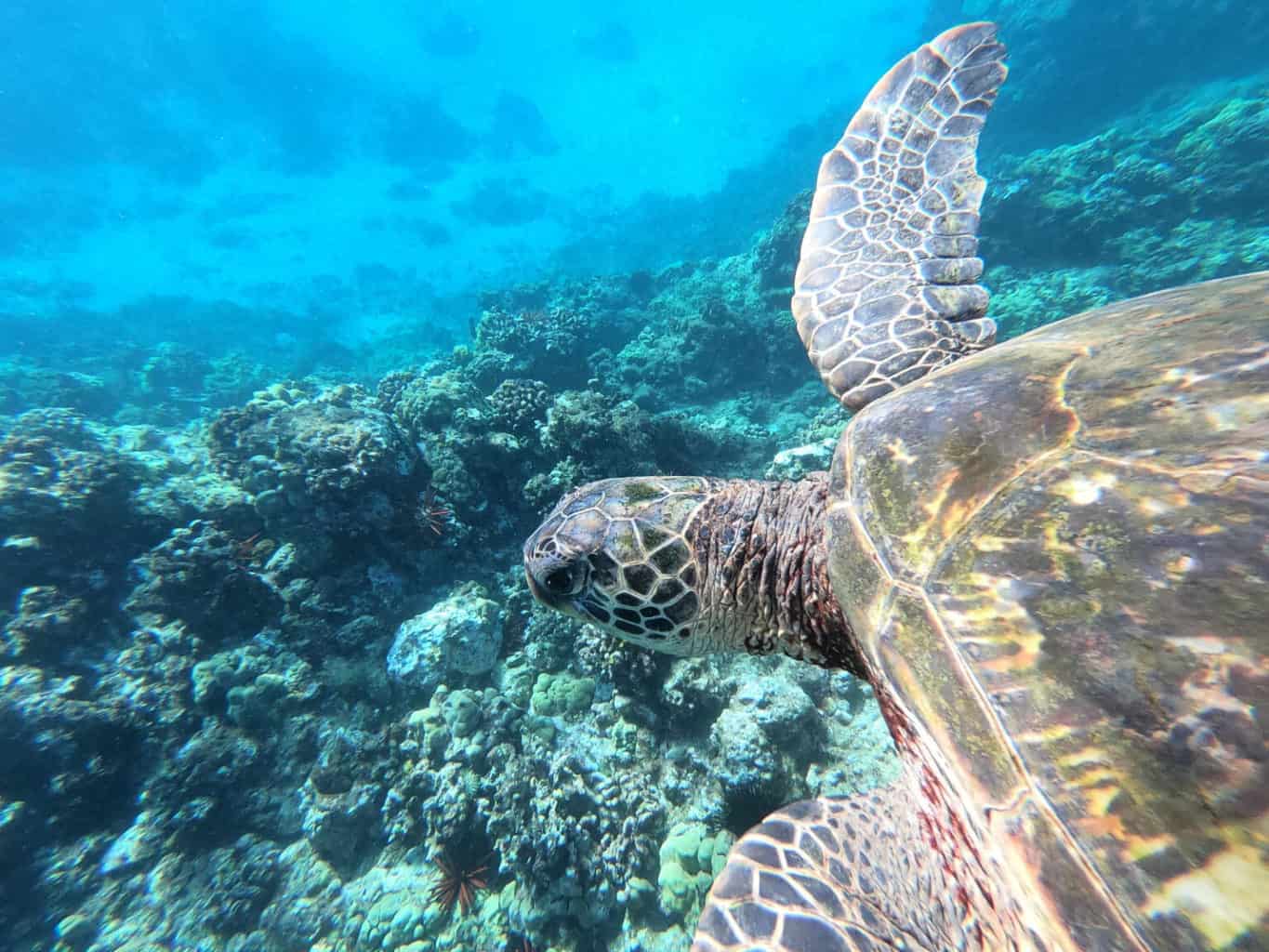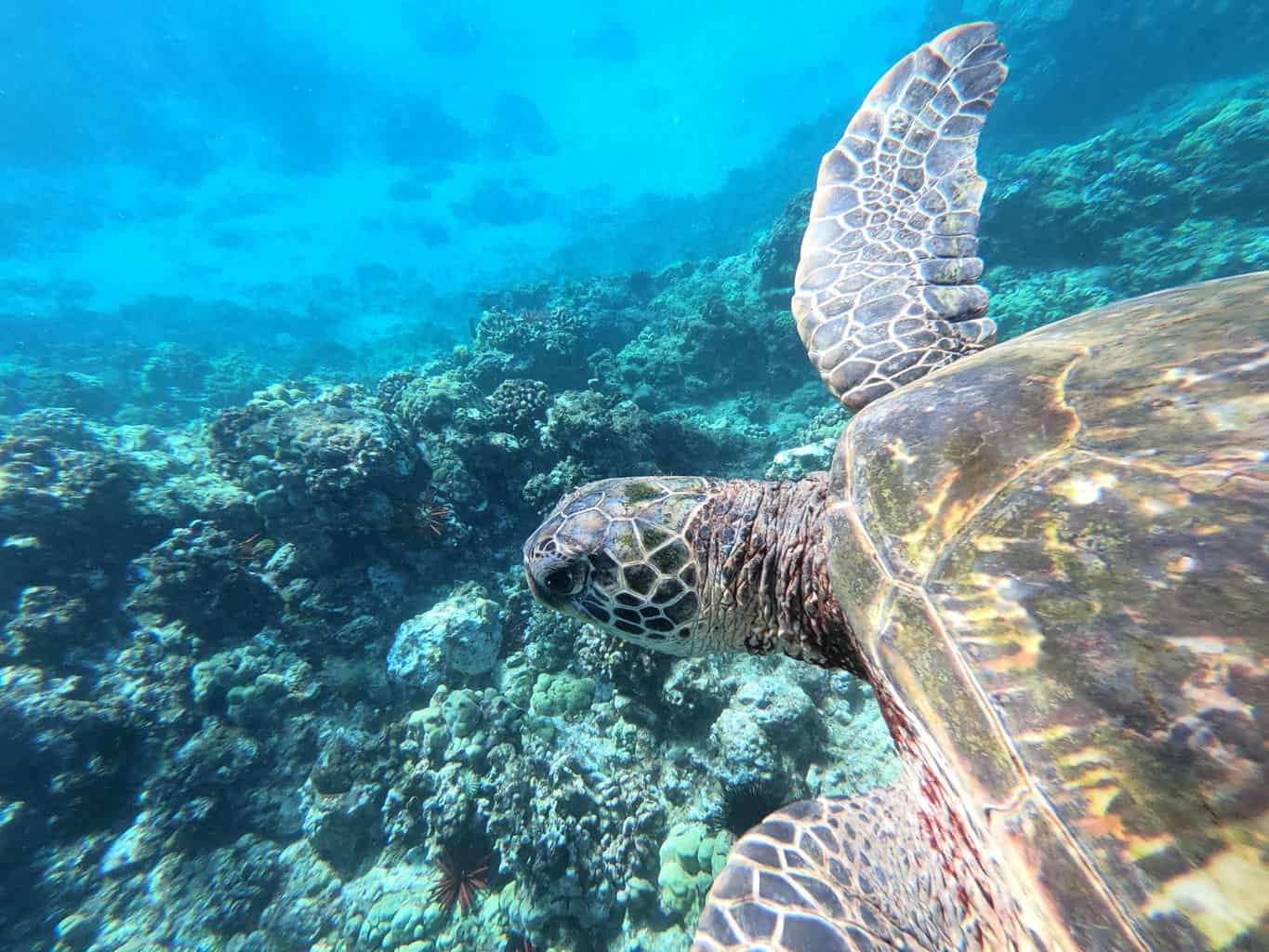 MICRONESIA
The island grouping of Micronesia is found to the north of Papua, but it's a vast and sparsely populated part of the world.
Few travelers make it here, but those that do will be amazed by the endless expanse of the ocean, contrasted by the few inhabited islands and atolls.

You'll find islands such as Nauru and Palau, where you'll be immersed in the local culture. You can island hop around the Federated States of Micronesia, the Marshall Islands, or the Mariana Islands. Every island is different, and it's an exciting part of Oceania to travel to.


MELANESIA
Melanesia is one of the most popular parts of the Pacific because compared to other areas, it's reasonably accessible. You can find Fiji, New Caledonia, Vanuatu, the Solomon Islands, and Papua New Guinea in this island group.

Fiji is well known for its excellent beach resorts, diving and snorkeling opportunities, and stunning mountain scenery. It's easy to get to, and a great place to visit during vacation.

Papua New Guinea is easy to fly into, but it can be a dangerous place for tourists. If you're visiting, join an expedition and don't miss out on the colorful festivals. The other islands are unique and diverse but can be challenging to reach.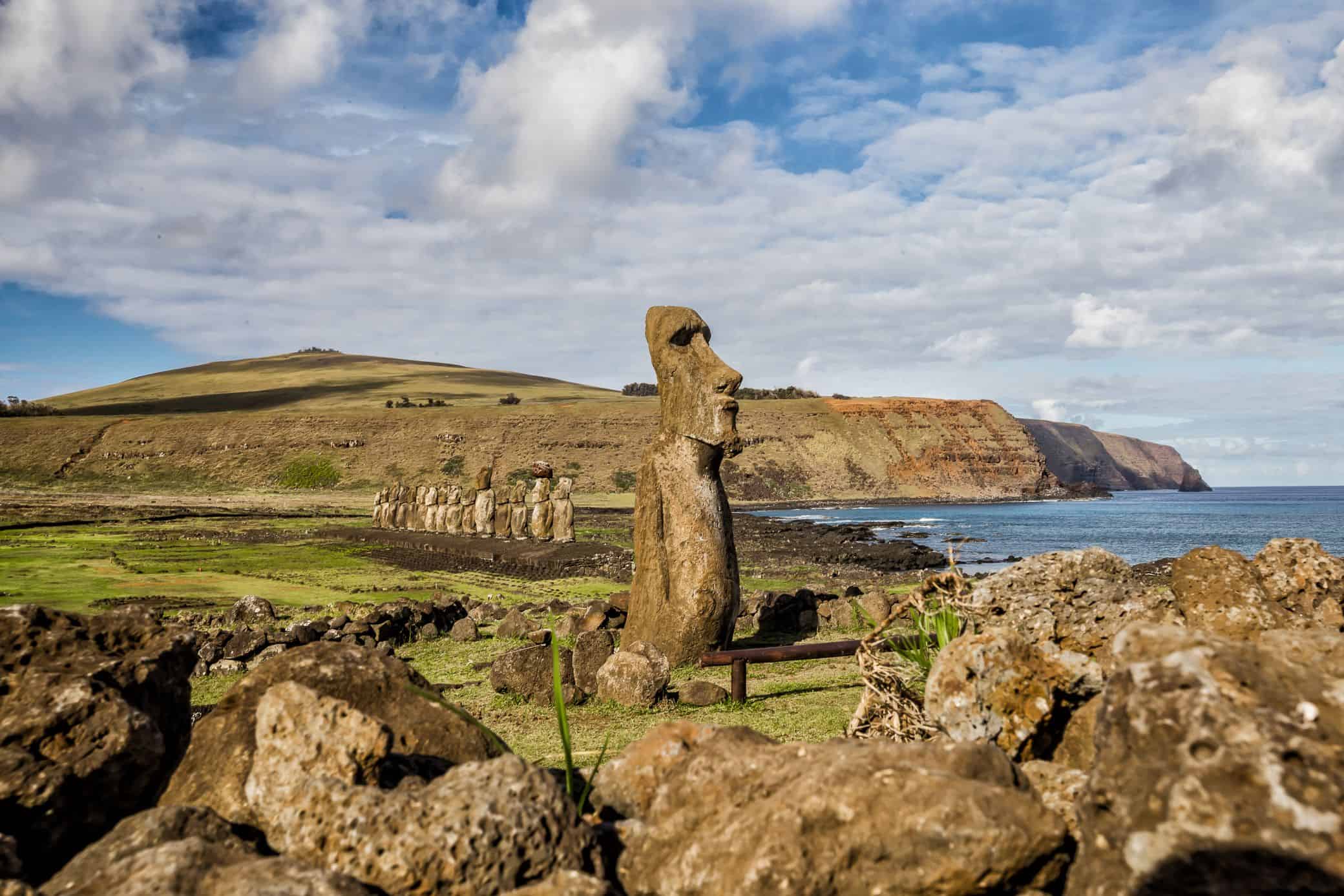 EASTER ISLAND
Easter Island is way out in the Pacific Ocean and is located smack dab between Tahiti and South America. It's remote and there are no other islands near it. 

This island technically belongs to Chile, so politically, it is very different from the rest of the places on your Oceania travel itinerary. That said, it has a very rich culture passed down from the generation that first landed on the island.

You'll find few other tourists, but you'll be amazed by the rugged, sparse scenery and the legendary, giant stone heads and statues of Easter Island. It's a place that's worth the cost and time to get there.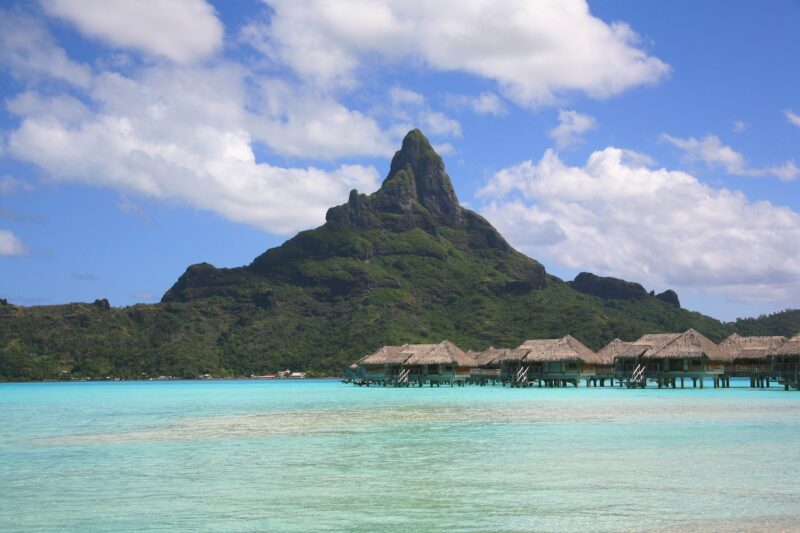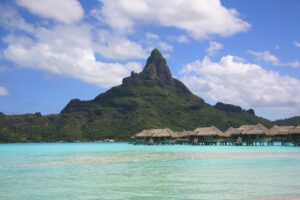 POLYNESIA
Far-flung Polynesia is best known for its remote islands and idyllic atolls. This is where you'll find beautiful white-sand beaches, colorful coral, and vibrant marine life.

French Polynesia, including the islands of Tahiti, is the most well-known and visited islands in this group. Here you'll find island luxury and overwater bungalows. 
Also part of this group is the Cook Islands, Samoa, Tuvalu, Tonga, and Kiribati, all offering remote island living and local culture.

Tonga, in particular, is known for its scuba diving, where you can swim next to humpback whales. In Kiribati, you'll literally be staying on the equator. 

OCEANIA TRAVEL BUDGET
Setting a budget for travel to Oceania is highly dependent on your travel style. It is possible to visit just about anywhere in the region on any budget and still have a great trip. That said, you can make your trip as basic or as luxurious as you desire.
To help you set your budget, we've included some base range price estimations for travel within Oceania. Of course, keep in mind that prices can fluctuate based on seasons, availability and festivals.
ACCOMMODATION: Where hotels exist in Oceania travel destinations, you'll be paying at least USD 20 per night. Many Pacific Islands will only have guesthouses or homestays, and island prices will be inflated. Mid-range travelers should expect to pay a minimum of USD 50 per night, rising to USD 100. Luxury travelers will need to pay above this, but luxurious resorts will only be found in places like French Polynesia, Fiji, and Australasia, where prices can be well into the hundreds (if not thousands) of dollars – for a private island!
FOOD: Outside of Australasia, food can be inexpensive if you eat locally and use island-ingredients rather than imported foodstuff. Expect to average around USD 10 per person per meal in most destinations. In Australasia, you can expect this to go up to USD 15 or USD 20.
TRANSPORT: Transport can be costly when you travel to Oceania. Flights between islands and countries are often the only way around and can cost hundreds of dollars. Even a budget flight from Australia to New Zealand is likely to require a minimum of USD 200. Local transport within destinations can be cost-effective, but this varies dramatically from one place to the next.
ACTIVITIES: For diving, you can expect to pay around UD 100 per tank; for day tours, a similar amount (for a Great Barrier Reef boat ride, for instance). Many activities, such as lounging on the beach or hiking, are free!
BUDGET
---
50-100 USD PER DAY
Staying in dorm rooms and only picking one or two major destinations to visit (not flying between multiple islands). Eat like a local or cook your own meals from groceries bought at the supermarkets. Stick to free activities and enjoy the outdoors.
MID-RANGE
---
100-250 USD PER DAY
Depending on the destination and number of activities they are looking to do, up to USD 250. This will be for private rooms, a few flights between islands or cities, and restaurant meals. You'll also be able to add a few tours or day trips on this budget.
LUXURY
---
400 USD + PER DAY
This will buy nice hotels, resorts, and restaurant meals and drinks every night. There will be a budget for activities such as scuba diving and private tours. For ultra-luxurious, you can include private seaplane transfers and overwater bungalows.
HOW TO GET AROUND IN OCEANIA
Travel to Oceania is never particularly easy when it comes to transport. This is an enormous part of the world and home to some of the Pacific's most remote islands. That said, it won't be cheap and may require connections on other islands. Plan ahead and be flexible.
In Australia and New Zealand, you have bus and train networks, and car or campervan hire is always a great option. In the Pacific Islands, you can travel locally by bus or boat.
CRUISES: If you have more time (and money), the easiest way to see multiple Pacific islands as part of an Oceania travel itinerary is to join a dedicated cruise. These can last for weeks at a time. Most cruises focus on one region but it is possible to find expedition sailings that will take you from places like Easter Island to Tahiti, for example.
BUS & TRAIN: Australia and New Zealand have both bus and train networks that allow you to move around the country with ease. Both countries offer hop on hop off bus services that allow you to purchase passes and explore multiple destinations with one ticket.
CAR RENTAL: Hiring a camper van or car is also popular in Australia and New Zealand if you're looking for more freedom from the more popular bus routes. Check out Discover Rental Cars for great deals.
FLIGHTS: If you're short on time and want to visit multiple countries, you will need to fly. Many flights will pass through Australia or New Zealand, while local airlines have island hopping services between different island groupings. Flights can be infrequent and expensive, so you do need to plan in advance.
BOAT: Throughout the island regions of Oceania, traveling by boat is one of the best options for getting around. Many of the islands lack road infrastructure, but for the ones that have it, there are usually local buses that will get you to where you need to go. Otherwise, boat transfers and ferries are the name of the game in the islands.
WHEN TO VISIT OCEANIA
When you travel to Oceania, you need to remember that this is a vast region with different climates and weather patterns. The weather in Vanuatu isn't going to be the same as the weather in Adelaide!
If you're visiting Pacific Island groupings or the north of Australia, the cyclone season is the time to avoid travel to Oceania. This usually falls between November and March, and it is not a pleasant or easy time to travel. If you're heading above the equator to the Micronesian islands, this cycle is reversed.
In New Zealand, you're best visiting between November and March during summer, when the weather's hot and the hiking trails are perfect. It's much colder in winter, but you'll be able to go skiing in some areas.
In Australia, stay south during the cyclone seasons, and you'll enjoy a scorching hot summer in Sydney or Melbourne. If it's too hot for you, try to visit Australia in spring or fall, when the weather is cooler and there are fewer tourists.
For more in-depth information, read:
PACK LIKE A PRO ON YOUR NEXT TRIP TO OCEANIA!
SAFETY IN OCEANIA
Safety varies from country to country. Popular destinations such as Australia and New Zealand are incredibly safe; it's the wildlife you need to look out for more than anything else!
The majority of the Pacific Islands are also safe, although some destinations are not used to tourists. In the Pacific, you need to watch out for cyclones and storms at certain times of the year.
Some destinations, like Papua New Guinea, are not safe to travel to without a lot of advanced planning and local expertise.
Don't leave home for Oceania without checking out our safety tips for travel. These include tried and trusted advice from more than 20 years of world travel.
OCEANIA TRAVEL: BOOKING RESOURCES