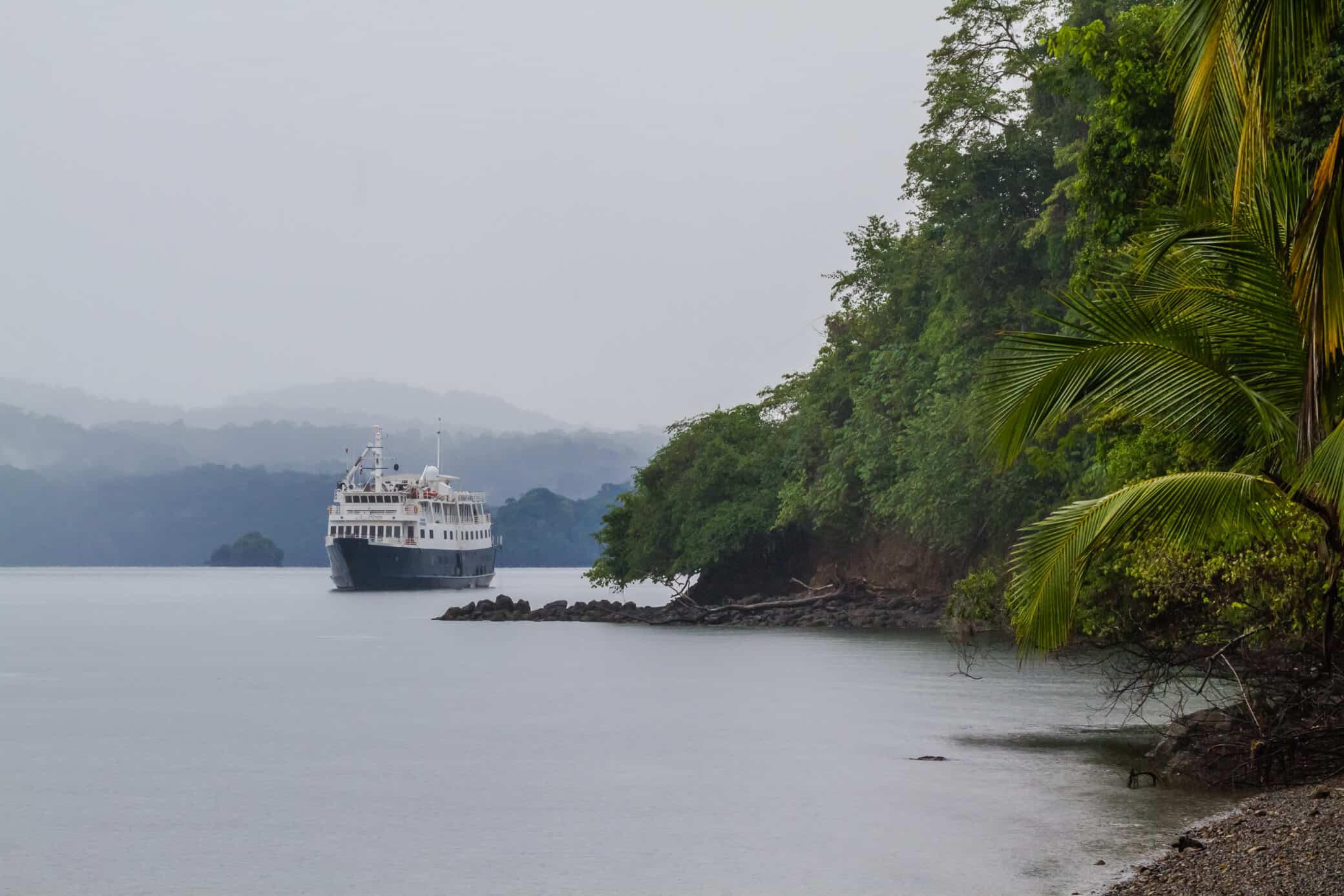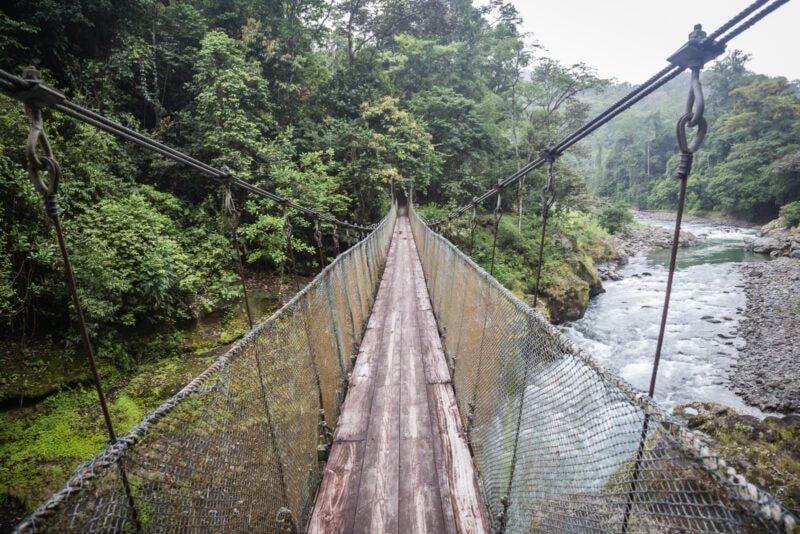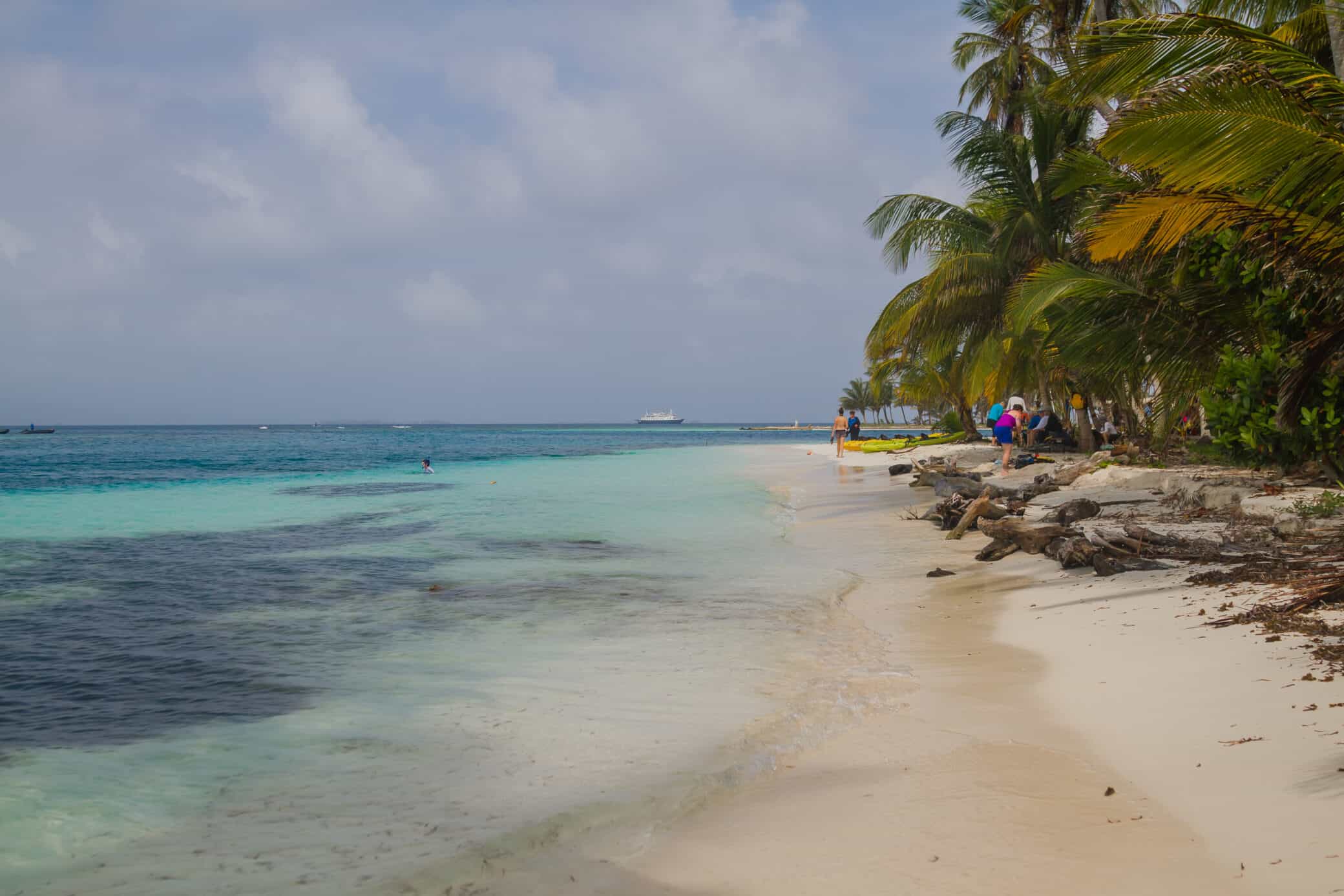 Ultimate CENTRAL AMERICA Travel Guide
Central America is a fascinating place to visit offering lush rainforests, diverse wildlife, hidden beaches, massive preserves and national parks, rich history and indigenous heritage. This Central America travel guide is designed to uncover some of our favorite places and things about this region and help you plan your own trip to this unique part of the world.
Defining Central America can be referred to as the region that resides between North America and South America. It is made up of seven countries including Belize, Honduras, El Salvador, Nicaragua, Guatemala, Costa Rica, and Panama. Mexico, while not officially included in this region, is often included too.
These countries are bordered by Mexico to the North, Colombia to the South, the Atlantic Ocean to the West, and the Caribbean Sea to the East.
CENTRAL AMERICA TRAVEL: QUICK TIPS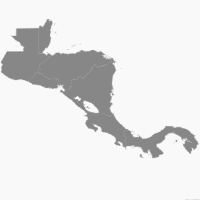 Don't Visit CENTRAL AMERICA Without:
CENTRAL AMERICA BUCKET LIST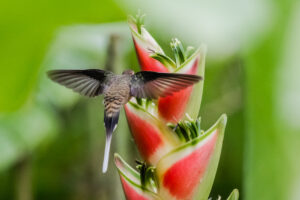 BIRD WATCHING IN COSTA RICA
Boasting more than 850 bird species, twice as many species as the USA and Canada combined, Costa Rica, is a bird watcher and photography mecca. Keep your eye out for the Resplendent Quetzal, as well as toucans, parrots, trogons, hummingbirds, and macaws.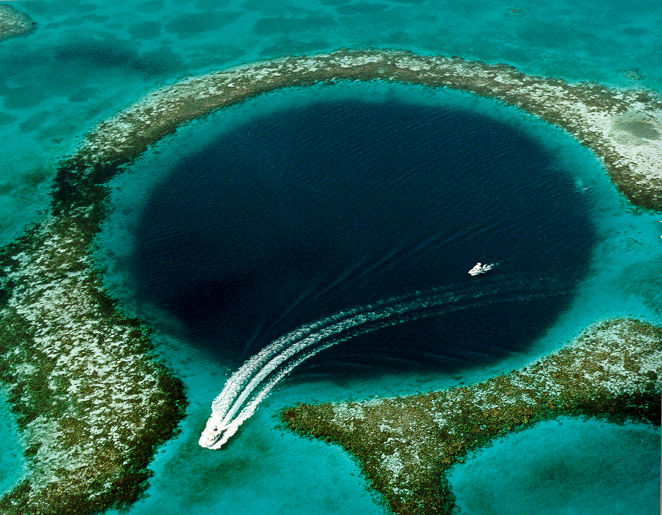 SNORKEL THE BLUE HOLE
Located off the coast of Belize, and part of the second-largest barrier reef in the world, the Great Mayan Reef is the famous Blue Hole. This giant marine sinkhole is 318 meters across, 124 meters deep, and lined with incredible coral reef systems to snorkel and dive.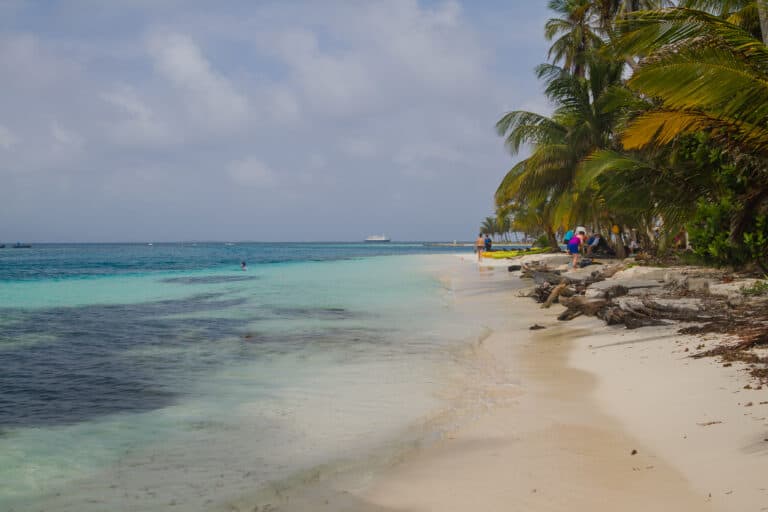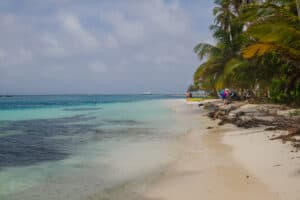 VISIT THE SAN BLAS ISLANDS
The San Blas Islands are a series of islands that belong to the Guna Yala people off the Caribbean coast of Panama. They offer an idyllic island escape with white sand beaches and turquoise waters. It's the perfect place to snorkel, kayak, and SUP.
MORE THINGS TO TRY IN CENTRAL AMERICA
There is no shortage of great places to visit in Central America during your visit and the biggest problem you'll face is fitting them all into your itinerary.
Each country has its own offering and unique things to check out during a visit, so be sure to look at our country guides once you decide where you're itinerary will take you.
ADVENTURE IN ROATAN: Soaring above the lush jungles of Honduras is a definite highlight of any Honduras itinerary. The course in Roatan is built with several segments, meaning this adventure lasts much longer than any single zip line. You'll get to be above the tree canopy with incredible views of the ocean.
SLOW DOWN IN CAYE CAULKER: It's all about island time when you visit Caye Caulker, Belize. There are some yummy local restaurants, white sand beaches and some fantastic snorkeling to be had here. It is also a great place to access the Hol Chan Marine Park from.
HIKE THE RING OF FIRE IN GUATEMALA: Embark on a trek that conquers the 7 major volcano summits in Guatemala dubbed the ring of Fire that make up the Western Backbone of the country. This is one of the world's Top 100 Travel Adventures, so it's not for the light of heart.
RAFT THE PACUARE RIVER IN COSTA RICA: Some of the best white water rafting in the world takes place on the Pacuare River in Costa Rica. The best part of the river is rafted on a minimum 2 day/1 night trip that puts you up in a rustic jungle lodge for the night. It is also possible to extend the stay in the jungle for any number of nights too. The river is best rafted when it is producing class III rapids.
SOAK UP THE SUN ON BALLENA BEACH: One of Costa Rica's hidden gems, Ballena Beach is a place that the locals love to go. The beautiful stretch of beach sits right up against the lush rainforest, offering hiking opportunities. In the water, you'll enjoy snorkeling with a diverse array of marine life. If you just want to relax, bring your beach towel and sit under the swaying palm trees for an afternoon of Pura Vida.
WATCH DOLPHINS IN GOLFO DULCE: You'll have to put in some work and planning to reach Golfo Dulce, as it's quite off the beaten path, but you won't regret it. Not only is there spectacular bird watching here but you'll also enjoy the company of dolphins when you're on the water.
TRANSIT THE PANAMA CANAL: One of the most iconic sites in the world is the Panama Canal, a dredged stretch of water that allows transit between the Atlantic and Pacific Oceans. The construction of the canal is brilliant and booking a cruise that includes a transit of it will give you an up-close and personal look at how it works.
VISIT COIBA NATIONAL PARK: Located in Panama, Coiba National Park offers so much beauty that even the Costa Ricans are jealous of it (true story!). This part is the definition of pristine, featuring both mainland and island preserves to enjoy. For a day of sun and snorkeling, you'll want to head to Granito de Oro.
JOURNEY INTO THE DARIEN GAP: Easily one of the most notorious stretches of land on the planet, the Darien Gap is not a place for the faint of heart. It serves as the most northern tip of the Amazon Rainforest and has played host to some of the most dangerous drug cartels in the world. That aside, its pristine primary rainforest that is begging to be explored. One of the highlights from our visit was meeting the Embera Tribe and learning about their culture.
TOUR THE FORTS IN PORTOBELO: As with most of Central and South America, Panama has a strong Spanish colonial history. This means you can find ruins and remnants dotted throughout the country. Portobelo is no exception, offering one of the best preserved forts in Central America. You can expect to see walls and buildings constructed from coral and plenty of canons.
FOODIE BUCKET LIST
Central American food revolves around a few staple ingredients, but you'll be surprised at how creative local chefs can get. During your travels, you'll be eating lots of rice, beans, and plantains, usually with vegetables and grilled meat or fish.
Central Americans have lots of local dishes too. In El Salvador, the local specialty is Pupusas – maize tortillas stuffed with delicious fillings. In Costa Rica, you'll be eating Gallo Pinto, and in Guatemala, you'll be gorging on spicy, Mayan inspired stews.
CENTRAL AMERICA FESTIVALS
Central America is packed with exciting cultural and religious festivals throughout the year. The most important week of the year for most locals is Semana Santa – or Holy Week – which is the lead up to Easter.
Each town, village, and city has its own Carnival, where you'll get to party and dance the night away with locals (Panama City has a particularly famous carnival in February).
CONSIDERING A CENTRAL AMERICA CRUISE?
CENTRAL AMERICA TRAVEL BUDGET
Setting a budget for travel to Central America is highly dependent on your travel style. It is possible to visit just about anywhere on any budget and still have a great trip. That said, you can make your trip as basic or as luxurious as you desire.
To help you set your budget, we've included some base range price estimations for travel within Central America. Of course, keep in mind that prices can fluctuate based on seasons, availability and festivals.
ACCOMMODATION: When you travel to Central America, accommodation can be found for as low as USD 10 per night in hostels, while private rooms or guest houses shouldn't cost more than USD 30 per night. Luxury hotels or eco-lodges can be found for upwards of USD 50 per night.
FOOD: Food is inexpensive across Central America travel routes. You can often find good restaurant meals for between USD 5 and USD 10 per person (with a few beers thrown in, too). You can eat street food for less than this (a few dollars), or splurge and enjoy high-end restaurants in the cities and tourist spots.
TRANSPORT: Local transport, such as the infamous Chicken Bus, is incredibly cheap. You can cross the entirety of El Salvador for less than 5 USD, for instance. Tourist shuttles or overnight, first-class buses are much more expensive, however. A bus ride from San Salvador to Guatemala City will cost around 50 USD. The ferry from La Ceiba to Roatan costs around USD 30 each way. Flights in the region are more expensive, however, and can cost hundreds of dollars for international hops.
ACTIVITIES: Activities are a fantastic value when you travel to Central America. Scuba diving can cost as little as USD 30 per dive (Roatan is one of the cheapest places in the world to dive), hiking day trips will cost 20-30 USD, and guided tours the same.
BUDGET
---
50 USD PER DAY
USD 30 to USD 50 per day will get backpackers dorm rooms, the odd private room, local transport on chicken buses, street food, and plenty of activities.
MID-RANGE
---
100 USD PER DAY
USD 50 to 100 will give midrange travelers private or tourist transport for much of the trip, restaurant food, and private rooms in nicer hotels.
LUXURY
---
150 USD + PER DAY
Luxury travelers spending above USD 150 per day will be able to enjoy some of the best hotels, as well as private tours, first-class transport, and restaurant meals.
HOW TO GET AROUND IN CENTRAL AMERICA
There are a few ways to get around Central America during a visit, including cruises, ferries and flights. Despite most of the countries being small, there is a surprising number of ways to get around. Plan ahead and be flexible.
CRUISES: It is possible to visit many of the popular areas of Central America by cruise ship. This is primarily done on the Caribbean side and you cruise from Mexico to South America stopping off in multiple Central America ports along the way. It is also possible to visit the Pacific side of Costa Rica and Panama with smaller expedition ships too.
BUS: Major cities are all connected by regular first-class bus services, which are safe to travel overnight on. You can travel by bus all the way from Guatemala City to Panama City if you desire. Some major tourist destinations are only connected by tourist shuttle services or local chicken buses. Lake Atitlan to El Salvador, for instance, requires three changes of the chicken bus. Or you just jump on the dedicated tourist shuttle (it's less authentic, but it's quicker). If you're getting off the beaten track, then you'll have to use local transport and have plenty of patience.
FLIGHTS: The quickest way to get around during your Central America travel trip is to fly (at least from one country to the next); however, flights only often connect major cities and can be infrequent and expensive. If you're short on time, however, and want to see more than one country this will be your best, and in many cases, only option.
FERRIES: Major islands such as Roatan, the Corn Islands, or Bocas del Toro, all have regular ferry services in the dry season. To access more exclusive or off the beaten track places like Coiba National Park and the San Blas Islands, you'll need to hire a private boat transfer or book a day tour.
CAR RENTAL: It's not unheard of to rent a car in Costa Rica or Belize to do some exploration on your own. Some travelers also do it in Panama. Outside of those three countries, it isn't advised. Check out Discover Rental Cars for great deals.
TOP CENTRAL AMERICA TOURS
WHEN TO VISIT CENTRAL AMERICA
Central America has a diverse range of microclimates, and the weather on the Pacific Coast can often be very different from the weather on the Caribbean Coast. The highlands are cooler than the lowlands, but it's going to be hot and humid in general. When you plan your Central America travel itinerary, you should factor in the wet and dry season.
The dry season runs from November through to April, and the wet season from May to October. Strangely, in Costa Rica, this is often reversed: the country has many mini-wet and mini-dry spells throughout the year.
As with anywhere tropical, the dry season is the most popular time to travel to Central America. In many destinations, though, you'll find it's never that busy, especially if you avoid the Christmas, New Year, and Easter holidays.
The wet season can be ferocious at times, but generally, you'll see lots of rainfall in a short period, in the morning or afternoon, leaving you lots of time to still explore. If you're planning your Central America travel itinerary around scuba diving or snorkeling, you should aim to be in the region towards the end of the dry season when underwater visibility is best.
PACK LIKE A PRO ON YOUR NEXT CENTRAL AMERICA TRIP!
SAFETY IN CENTRAL AMERICA
Central America has a notorious reputation when it comes to crime. Countries like Guatemala, El Salvador, and Honduras, often have the highest homicide rates in the world.
It's rare for travelers to be involved in dangerous gang violence, especially if you stick to the tourist trails. Be safe, don't wander around the cities at night, and try to arrive at a new destination in daylight.
Central America travel can be more dangerous than other regions, but be careful, and you'll be fine. If you do get into trouble, hand over any belongings and don't put up a fight. Ask locals and other travelers for advice, and if someone says you need a police escort to go hiking, then you probably do.
Don't let these warnings scare you from this part of the world. Instead, be prepared and you'll have a fantastic time. We have some tried and trusted advice to keep you safe, so be sure to read our 25 Essential Safety Tips for Travel.
CENTRAL AMERICA TRAVEL: BOOKING RESOURCES
CENTRAL AMERICA TRAVEL GUIDE: RELATED ARTICLES
Looking for more info? Check out all the articles we've written on travel to Central America and start planning your dream trip.