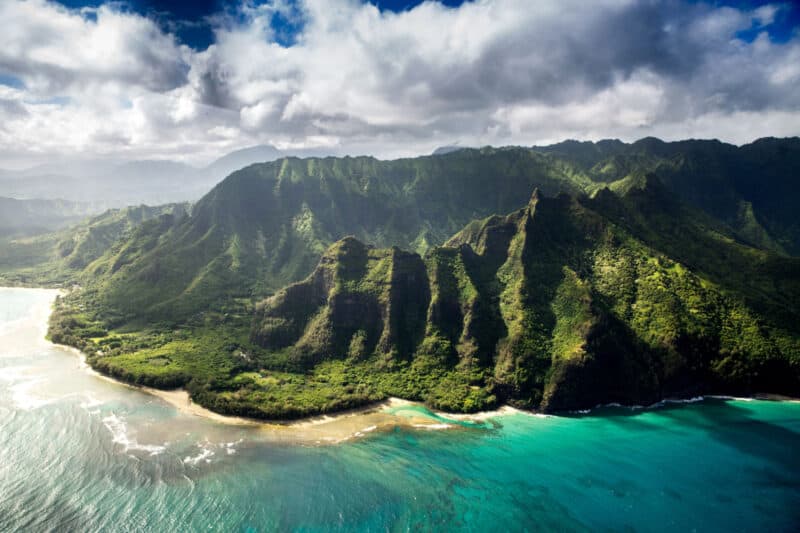 Ultimate Hawaii Travel Guide
Hawaii is located in the Pacific Ocean off the West coast of the United States of America. The capital is Honolulu and the state is a tropical paradise that is completely unlike the mainland.
Technically part of Polynesia, the culture here is unique and very different than you will experience anywhere on the mainland. Our Hawaii Travel guide is designed to help you plan and prepare for your trip to the islands.
There are active volcano, dream beaches, jungles and more palm trees than you can imagine. This state is full of adventure and the ultimate tropical vacation for those that don't want to exercise their passports from the USA.
The state of Hawaii is comprised of 8 islands; Oahu, Maui, Kauai, Big Island, Lanai, Molokai, Ni'ihau and Kaho'olawe.
Each one offers a treasure trove of landscapes and experiences and the most difficult part of your planning will be choosing which Hawaiian Islands to visit during your trip.
HAWAII TRAVEL: QUICK TIPS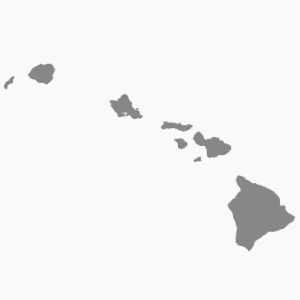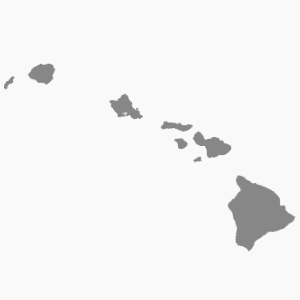 Don't Visit Hawaii Without: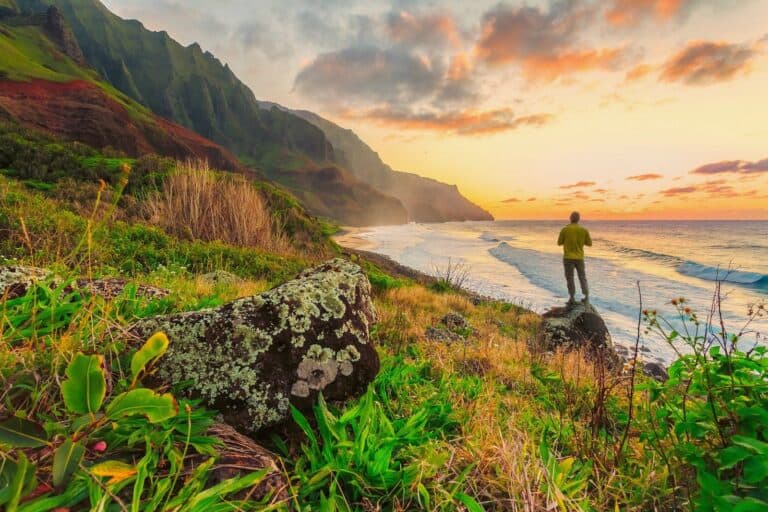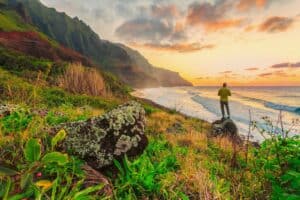 HIKE THE KALALAU TRAIL
This 22-mile round trip hike along the coast of Kauai is one of the most spectacular hikes in the USA. It is graded difficult and takes at least 2 days to complete if you're just looking to hike it.

More intrepid adventurers will extend their time here for several nights, camping out among the rainforest.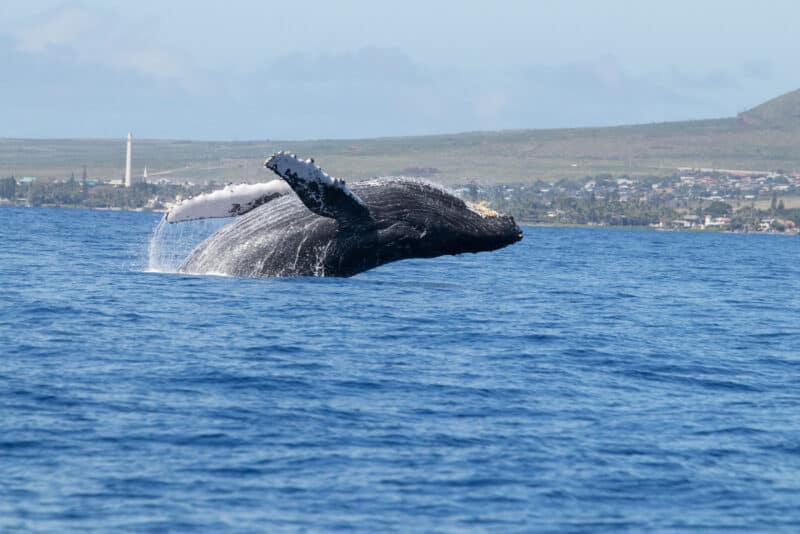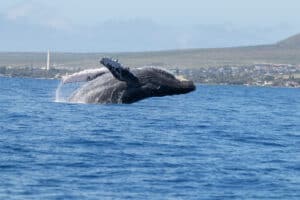 WHALE WATCHING
Every year hundreds of Humpback whales migrate into the waters around the Hawaiian Islands during the winter months. The whale watching in Maui from January to April is spectacular.

Due to the ocean topography off the islands, the whales actually get very close to shore. It is not uncommon to see whales breaching out of the water while you stand on the beach.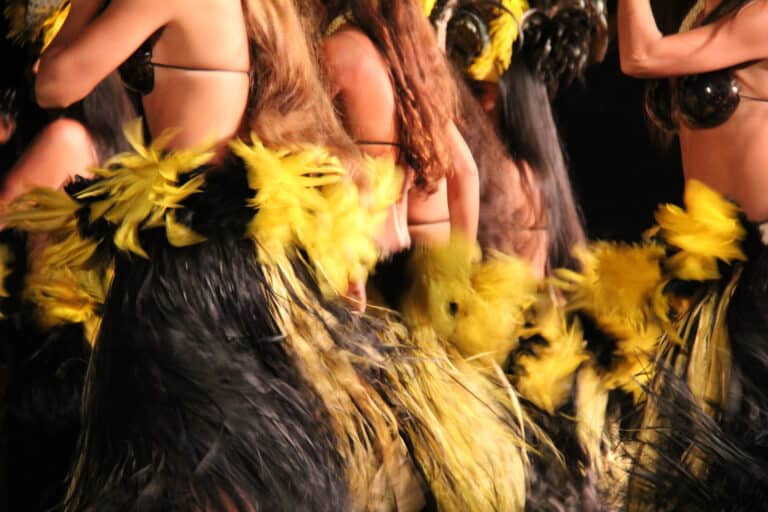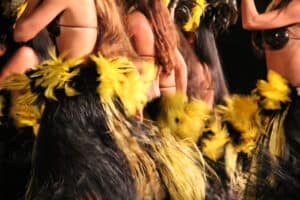 ATTEND A LUAU
Attending a luau in Hawaii is one of the best ways to learn about Hawaiian culture, history and folklore.

Traditionally, luaus offer a feast that is typical of Polynesian earth pit preparation followed by a performance..

We never leave Hawaii without attending at least one luau when we visit and you shouldn't either!
MORE THINGS TO TRY IN HAWAII
There is no shortage of great things to do in Hawaii during your visit and the biggest problem you'll face is fitting them all into your itinerary.
Each island has its own offering and unique things to check out during a visit, so be sure to look at our island guides once you decide where you're itinerary will take you.
FOODIE BUCKET LIST
When you're visiting Hawaii, you can find a vast range of international cuisines all over the state.
The food these days is a real fusion of Asian, Pacific, and European dishes. There are Mexican, Chinese, Korean, and plenty of fast-food chains.
If you want to try traditional Hawaiian food, head to a Luau – or feast. You'll be fed great food, cocktails, and other beverages all night while immersing yourself in the local culture.
The centerpiece will be the Kalua Pig, which is slow-cooked below ground after being wrapped in banana leaves.
HAWAII FESTIVALS
Plenty of festivals and events are held throughout the year in Hawaii, so the chances are high that something interesting will be happening no matter what time of year you arrive!
Big events include the Honolulu Festival, held in March to celebrate Hawaiian culture, the Merrie Monarch Festival held over Easter celebrating Hula dancing, and Lei Day, on the first day of May.
On top of this, there are food, wine, and music festivals, and plenty of surfing competitions.
Pack like a pro on your trip to Hawaii!
POPULAR REGIONS IN HAWAII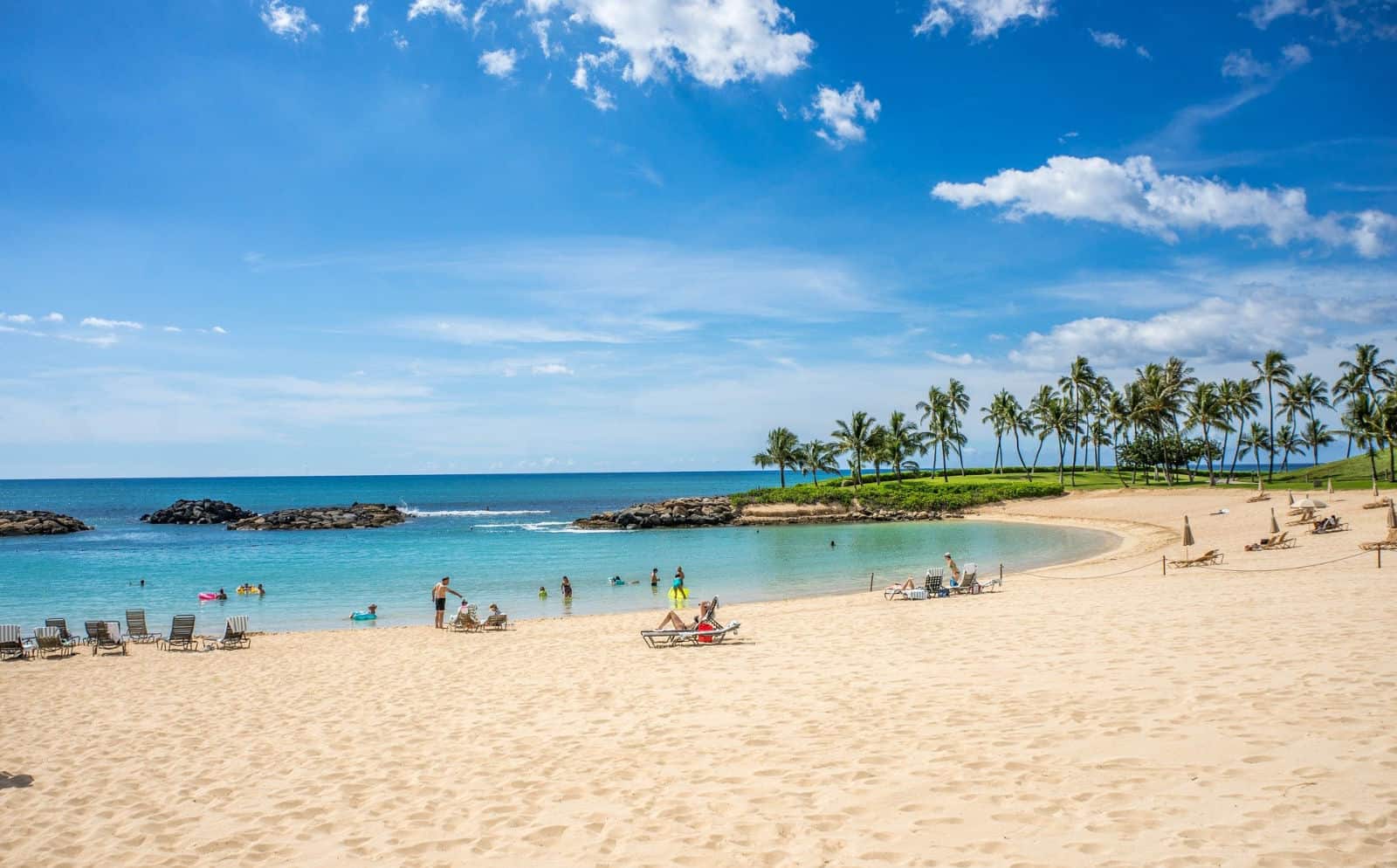 OAHU
Oahu might not be the largest island in Hawaii, but it is home to the state capital Honolulu, and it's where most first-time visitors will travel to. Honolulu is where the city meets the sand, and you can start your Hawaii travel vacation in style by staying at the resorts along Waikiki Beach.

History buffs can pay their respects at Pearl Harbor and visit the memorial and museum that's dedicated to the Japanese attack in 1941 that drew the USA into World War II. 

Hikers can climb Diamond Head, an epic volcanic crater with stunning views over the island. Snorkelers will love a dip in the Pacific Ocean at Hanauma Bay, where the waters are teeming with coral and marine life.

MOLOKAI
Beautiful Molokai is the place to travel in Hawaii if you're looking for supreme natural beauty mixed with culture. 

Molokai has seen little development, and you can still find a traditional way of life in the rural villages often lost on the larger islands. 

Most travelers visit Molokai as part of their Hawaii travel itinerary, to see the dramatic sea cliffs. They are some of the tallest in the world, and the best way to see them is by helicopter.

You can also enjoy the white sand Papohaku Beach or hike through Kalaupapa National Historical Park.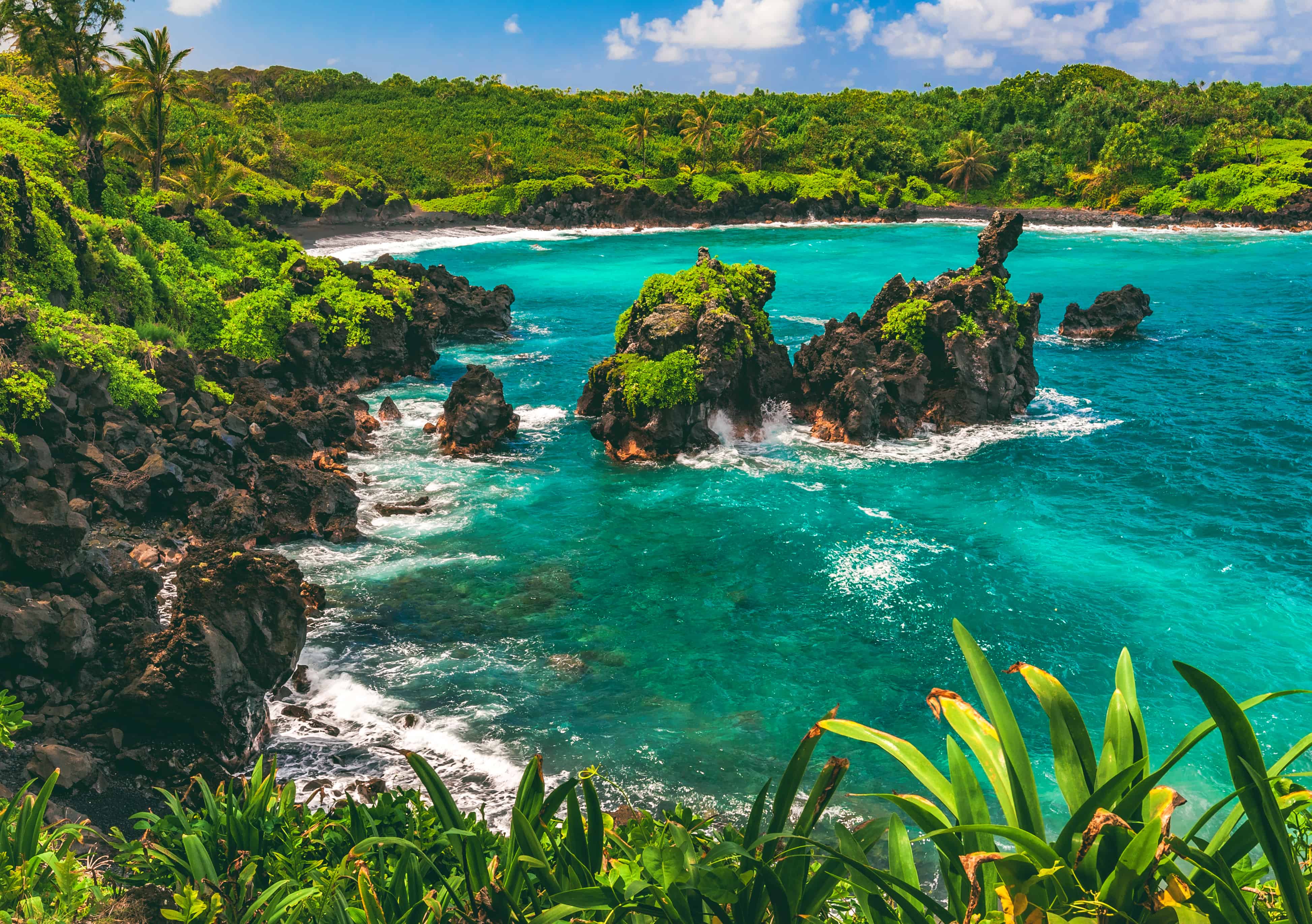 MAUI
If you're looking to travel to Hawaii for surfing, road tripping, beaches, parties, volcanoes, waterfalls, resorts, or culture, then nothing quite beats Maui. 

The laid back island has it all. You can spend one day surfing on the North shore and the next road tripping along the beautiful eastern Hana Highway. 

There are dramatic black sand beaches, stunning white-sand beaches, superb snorkeling and diving, and of course, the epic Haleakala National Park, where you can find a volcanic landscape that's unnervingly otherworldly, alongside some of Hawaii's tallest mountain peaks.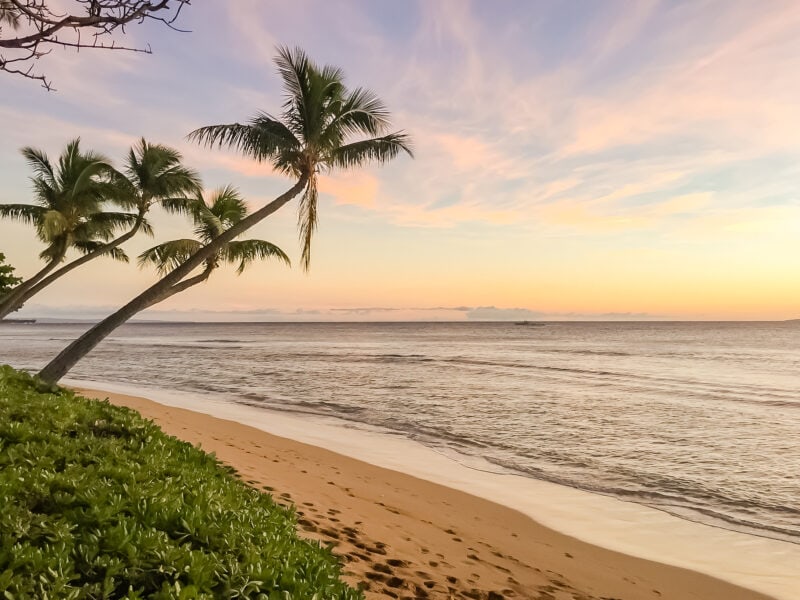 LANAI
Escape the larger islands when you travel to Hawaii by taking a trip to Lanai, the smallest island in the archipelago, easily accessible by tourists.

Lanai is a world away from the rest of Hawaii (although just a few miles by boat from Maui). It's home to both high-end resorts and undeveloped wilderness.

Ride ATVs along the dirt tracks to secluded beaches, snorkel with turtles in the Pacific Ocean, then spend the night in luxury at a fancy Hawaiian resort.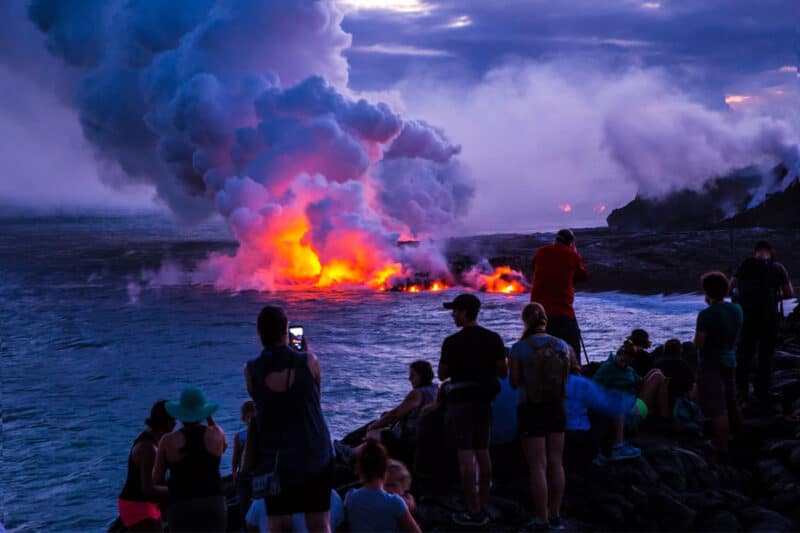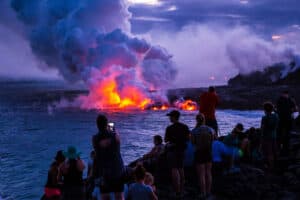 BIG ISLAND
The Big Island of Hawaii is the largest island you can include in your Hawaii travel plans. Although it's the largest island by area, it's not nearly as populated or developed as Oahu and Maui; it's the perfect place to visit if you're looking for an adventure.

If you want to travel to Hawaii for volcanoes, this is the island to visit. Hawaii is home to the incredible Volcanoes National Park, where geothermal energy can be seen exploding from the earth around you.  

Mauna Kea is Hawaii's largest mountain peak, while the Kohala Coast is a dramatic and historical place – this was the birthplace of many famed Hawaiian kings in centuries past.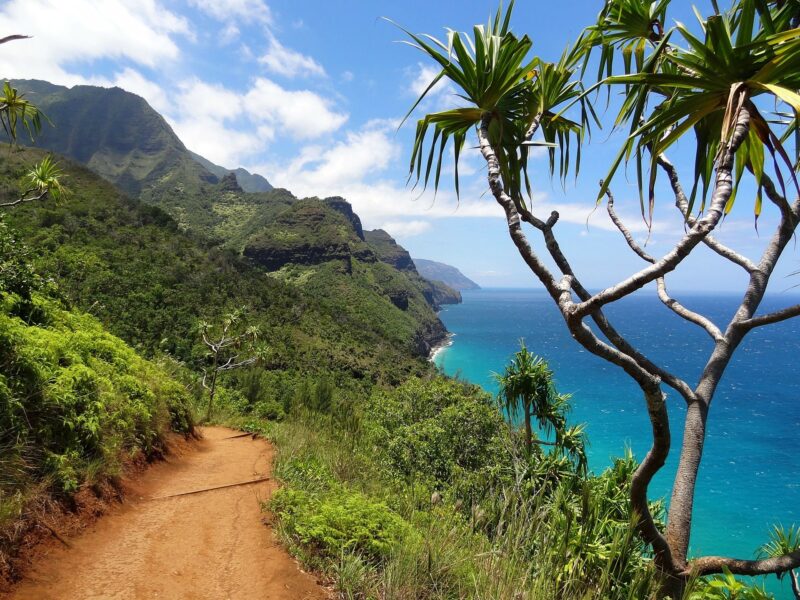 KAUAI
Finally, there's Kauai, one of the best islands to add to your Hawaii travel itinerary. Vast tracts of Kauai remain untouched by development, and the island is often called the Garden Isle for its serene, green beauty.

There's rainforest, tall cliffs, and dramatic volcanic peaks awaiting you on Kauai. The Waimea Canyon State Park is where you'll find all the outdoor action.

This ten-mile long canyon is surrounded by rainforest and dotted with hidden waterfalls connected by intrepid hiking trails.


HAWAII TRAVEL BUDGET
Setting a budget for your Hawaii travel itinerary is highly dependent on your travel style. It is possible to visit just about anywhere in Hawaii on any budget and still have a great trip. That said, you can make your trip as basic or as luxurious as you desire.
To help you set your budget, we've included some base range price estimations for travel around Hawaii. Of course, keep in mind that prices can fluctuate based on seasons, availability and festivals.
ACCOMMODATION: The cheapest accommodation in Hawaii will be hostels, which can be found for between USD 20 and UD 30 per night. Basic hotels are likely to cost up to USD 100 for private rooms, and anything more luxurious above this price.
FOOD: Food generally costs more in Hawaii than anywhere else in the USA, as much of it has to be imported. In larger towns and cities, you can eat out at cheap restaurants and spend around USD 10 per meal. You can find buffets at resorts for around USD 25 per person, which can be good value.
TRANSPORTATION: Transport is expensive when you travel to Hawaii. Inter-island flights can cost up to USD 200 per person, while car hire will set you back at least USD 75 per day.
ACTIVITIES: Activities vary in price, of course, but a snorkeling day trip can cost around USD 100 per person, while Scuba diving is likely to cost USD 100 per dive.
BUDGET
---
100 USD PER DAY
Not including the flights to get here, budget travelers will still be looking at spending USD 100 per day if they want to do more than just sit around the hostel.
This will get you a few day trips, plenty of beers, and surfboard or snorkeling hire from the hostel you're staying at, but it will be money well spent!
MID-RANGE
---
300 USD PER DAY
Travelers with a budget between USD 100 and USD 300 per day, will be able to spend their Hawaii travel vacation enjoying the sun, sea, and sands from the comfort of a holiday resort in Oahu or Maui.
They'll enjoy plenty of food and drink, and great day trips around the island they're staying on!
LUXURY
---
500 USD + PER DAY
With a budget above USD 300, luxury travelers can enjoy the finest hotels in Hawaii, as many day trips as they can fit into their schedule, and the best food and drink during their stay.
You'll be able to splurge on luaus, helicopter rides, diving trips, 5* dining, private whale watching and much more.
WHERE TO STAY IN HAWAII
Below you will find some of the places we have stayed during our travels in Hawaii. These are individual properties that we enjoyed and would recommend to other travelers.
For more specific advice, check out Best Area to Stay In Maui – Best Hotels & Travel Tips
HOW TO GET AROUND IN HAWAII
Anyone looking to travel to Hawaii will need to fly into Oahu and connect to the other airports across the archipelago. Despite this being an island state, there are few public ferry connections, aside from the regular service between Maui and Lanai.
There are private boat charters, or you can join day trips by helicopter or boat to explore other islands. On the islands themselves, there's limited public transport. Most travelers will choose to rent a car if they want to get off the beaten track and not have to join day tours all the time.
WHEN TO VISIT HAWAII
When planning your travel to Hawaii, it's important to consider when to visit the state. As a tropical archipelago, the islands experience distinct wet and dry seasons, which can seriously affect the experience you have while on vacation.
The dry season is April to October, while the wet season is November to March. The busiest time to travel to Hawaii is generally between June and August when many people arrive during the school holidays for their vacations. Prices are much higher at this time of year, and the beaches can be really crowded.
Christmas and New Year are busy too. Despite it being the wet season, it's still hot, and storms are rare. Expect higher prices this time of the year.
If you can, try to time your trip to coincide with the shoulder seasons, before or directly after the peak months during the dry season. You'll still enjoy great weather, but you'll beat the bulk of the crowds!
For more information, check out the Best Time to Visit Maui: Month by Month Breakdown
DO YOU LIKE TO BEACH HOP?
SAFETY IN HAWAII
Hawaiian culture is very friendly, and the islands are well used to having tourists around. That being said, the cities and popular beach resorts can see waves of crime hit them through the tourist season, so be aware of petty thieves when you travel to Hawaii.
Travelers should also keep abreast of the weather situation and watch out for Pacific storms, as well as the threat of volcanic eruptions across the archipelago – although these are both rare, at least on a dangerous scale.
As with any destination, we recommend learning and adhering to certain safety practices when you travel. Be sure to read our personal travel safety tips, compiled from our travels across 7 continents.
HAWAII TRAVEL: BOOKING RESOURCES