Let's Work Together!
Professional Travel Bloggers, Influencers, Photographers, Videographers & Digital Marketers
A Dynamic Duo
DAVID & LINA STOCK
We're Lina and David Stock, professional travelers, adventure travel influencers, and content creators for some of the world's most awesome adventure and travel destinations, companies and brands.
We tell engaging stories through detailed writing, award-winning photography, captivating video, and carefully thought-out social media campaigns.
With travel to more than 100 countries on all 7 continents, we specialize in adventure travel and believe that all destinations are created equal when it comes to finding an adventure to remember.
Are you ready to be part of a winning team?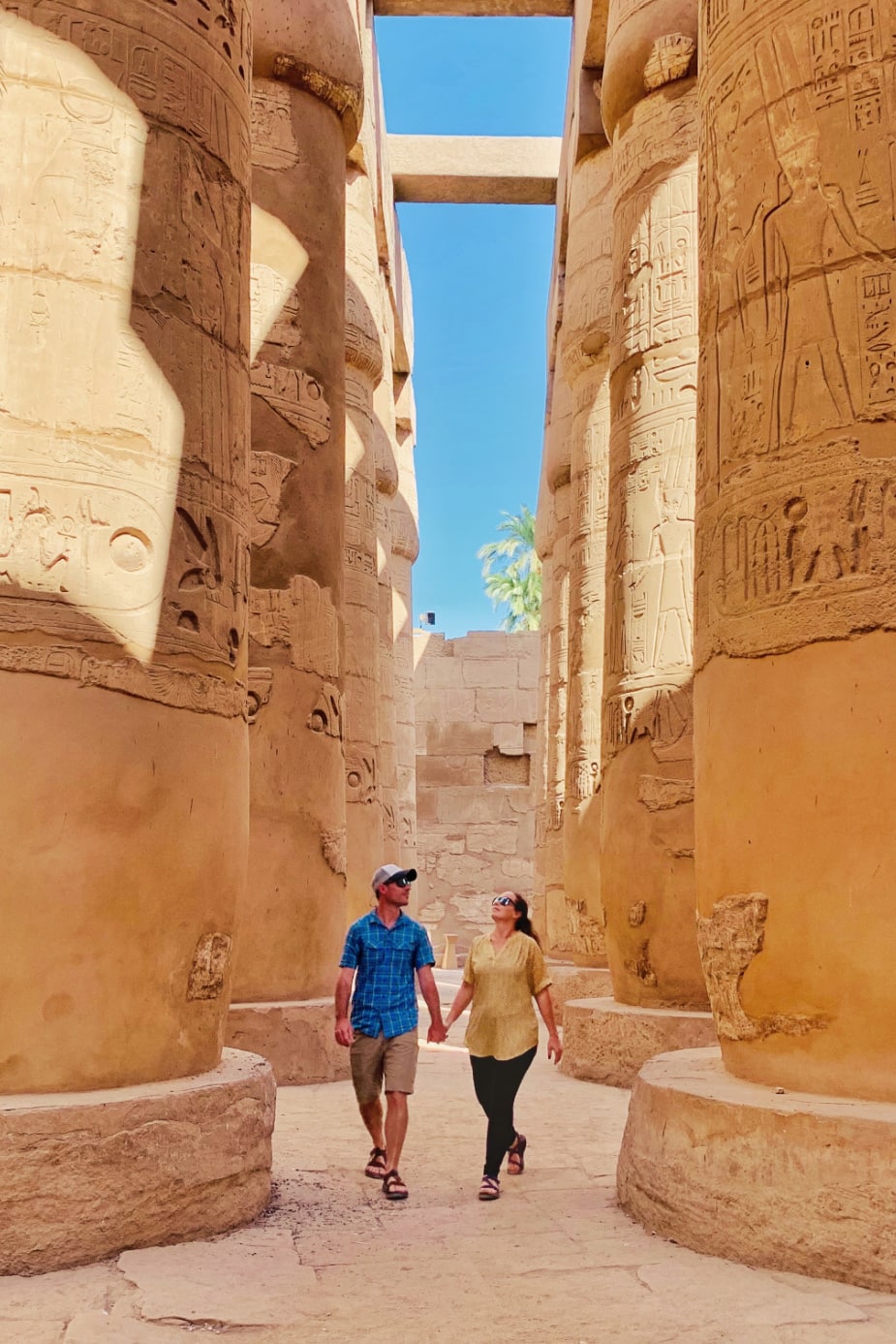 If you're looking for upbeat, professional, and fun bloggers to work with, then you've come to the right place. Let us wow you with our perspective of your destination.
About Our Brand
DIVERGENT TRAVELERS
This site launched in early 2013 as a way to share our travels with the world. With high engagement and readers constantly asking questions, the site transitioned into the ultimate resource for other travelers.
We help people in the entirety of the travel process, adhering to our motto – Dream. Dare. Diverge. – from inspiration to planning and finally living the adventure. This is done by embracing our story and providing first-hand information that comes from experience.
And we don't just focus on the destinations themselves. You'll find plenty of other content that parallels travel including gear guides, product reviews, hotel reviews and more. If it's involved in our travel process, we're sharing it with our readers.
Why do they listen to us? We have a connection with our readers that you can't get from traditional media; we interact with our readers. We understand what a traveler wants because we are travelers ourselves.
As a result of this transition, this site has become one of the most authoritative and popular, multi-award-winning travel blogs in the world.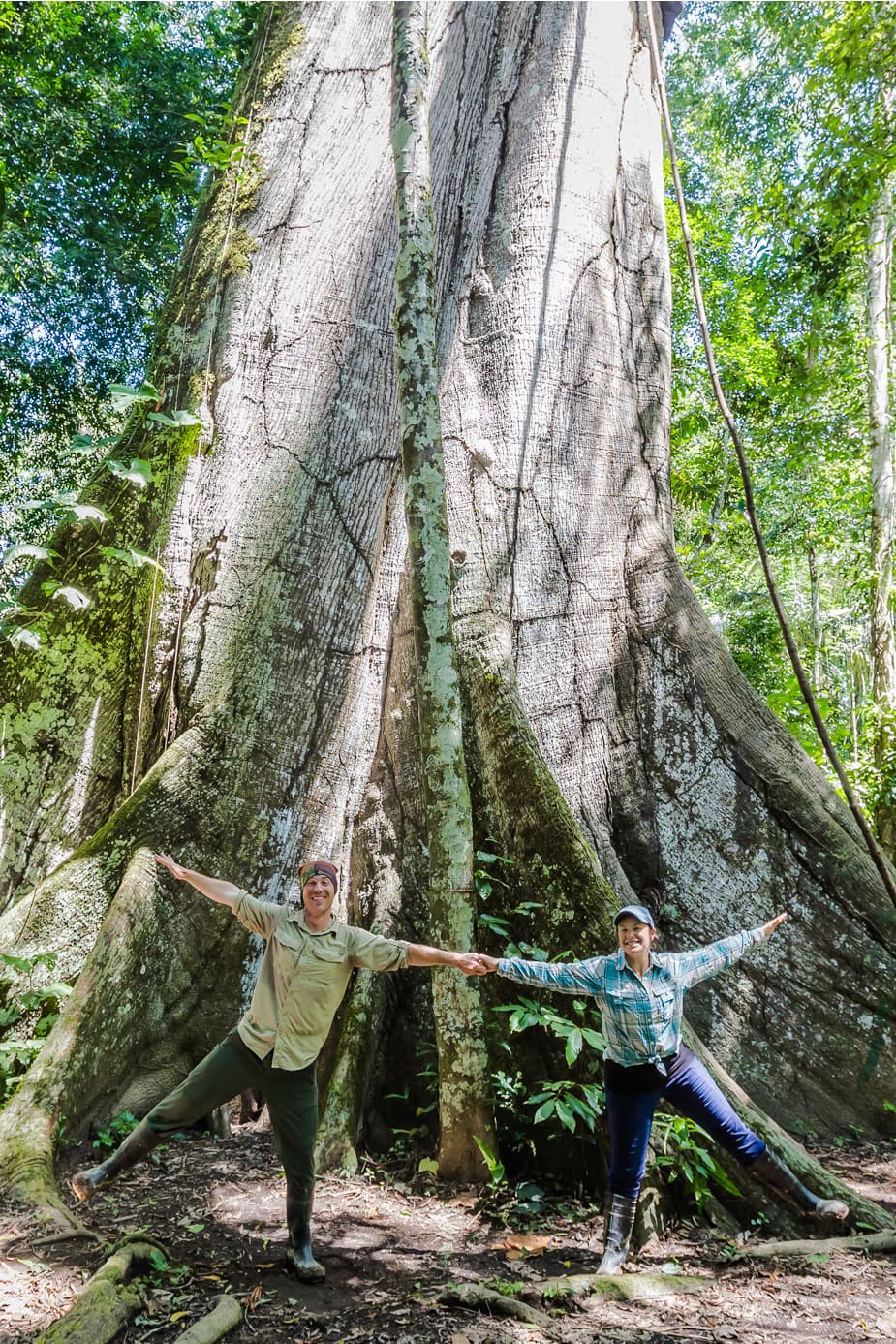 Our audience is split 52% female and 48% male. They are highly educated adventure seekers that love to travel and plan their trips based on our recommendations.
The average HHI of our audience is $228,000.
The location and age breakdown is as follows:
WEBSITE STATS
Current site stats as of January 1, 2023:
Every month, Divergent Travelers drives more than $30,000 in sales to its affiliate partners.
To learn more about our readers and website stats, please download a copy of our media kit.
SELECT PREVIOUS PARTNERSHIPS
Divergent Travelers has partnered with and created content for hundreds of destinations and travel brands since 2013 in a wide range of capacities. These campaigns have reached millions of travel-hungry readers across the globe.
Below you can find a breakdown that includes a selection of notable campaigns by year. Please note, you will only find travel campaigns listed here. You can find more information about the brands we've partnered with under the next section within Brand Campaigns, Social Media Campaigns, Brand Ambassadorships, and Photography & Video.
2023 Campaigns
Windstar Cruises – Windward Islands Surfs & Sunsets (January 2023)
IMM USA New York – Official Media Delegate (January 2023)
UPCOMING CAMPAIGNS & EVENTS:
Adventure Life & Hotel Los Torres – Chilean Patagonia & W Trek (March 2023)
Aurora Expeditions – Antarctica & South Georgia Odyssey (March 2023)
IPW San Antonio – Official Media Delegate (May 2023)
Tourism Kazakhstan & SATW DPC – Official Media Delegate (May 2023)
Visit Chickasaw Country, Oklahoma – Road Trip (June 2023)
Aurora Expeditions – Svalbard in Depth (July 2023)
Visit Eau Claire, Wisconsin – City-based adventure (August 2023)
Natural Habitat Adventures – Premier Churchill Adventure (October 2023)
Windstar Cruises – Sparkling Sands & Cities of the Persian Gulf (December 2023)
We are currently booking projects for 2023 as they suit our interests. We are open to traveling to your destination and are happy to discuss a potential partnership with you. Please inquire below to start a conversation!
2022 Campaigns
IMM USA New York – Official Media Delegate (January 2022)
Globus – Jordan Escapes (February 2022)
Visit Jordan – Jordan Trail (February 2022)
Windstar Cruises – Yachtsman's Caribbean (March 2022)
IPW Orlando – Official Media Delegate (June 2022)
Windstar Cruises – Treasures of the Greek Isles (July 2022)
G Adventures – Best of Iceland (July 2022)
Windstar Cruises – Around Iceland (July 2022)
Travel Nevada – Lake Tahoe Road Trip (August 2022)
SATW Convention – Speakers – Bogota, Colombia (September 2022)
Globus & Tourism Ireland – Green With Envy: Ireland by Design (September 2022)
Adventure Travel World Summit – Official Media Delegate – Lugano, Switzerland (October 2022)
Windstar Cruises – Classic Italy & the Dalmatian Coast (October 2022)
Viking River Cruises – Paris & the Heart of Normandy (November 2022)
2021 Campaigns
IMM USA Virtual – Official Media Delegate (January 2021)
Discover Crystal River – Manatees & Outdoor Adventure (February 2021)
VISIT FLORIDA – Epic Gulf Coast Road Trip (February 2021)
The Florida Keys & Key West – Key West Deep Dive (March 2021)
Discover Martin County – Undiscovered Florida (March 2021)
Florida's Historic Coast – History & Adventure (March 2021)
Destination Madison – City Based Adventure (August 2021)
Allianz Travel Insurance – Leave No Trace Ethics (August 2021)
Travel Nevada – Great Basin Highway Road Trip (August 2021)
GLOBUS – California Dreamin' Choice Touring (September 2021)
Allianz Travel Insurance – Group Travel Dream Destinations (November 2021)
Windstar Cruises – Tahiti & Tuomotu Islands Escape (November 2021)
Tahiti Tourism – Moorea & Tahiti Adventures (November 2021)
2020 Campaigns
IMM USA New York – Official Media Delegate (January 2020)
UnCruise Adventures – Sea of Cortez Expedition Cruise (February 2020)
BOA Outdoors – Multi-Day Kayaking Expedition (February 2020)
Visit Las Vegas – Adventure in Laughlin (March 2020)
Pursuit Collection – West Glacier Getaway (September 2020)
The Crystal Coast – Nature & outdoors (November 2020)
The remainder of 2020 projects and campaigns were canceled due to the global pandemic.
2019 Campaigns
IMM USA New York – Official Media Delegate (January 2019)
G Adventures – Wonders of Brazil (February 2019)
Rios Tropicales – Multi-Day Rafting Expedition (April 2019)
UnCruise Adventures – Costa Rica & Panama Expedition Cruise (April 2019)
The Outer Banks – Adventures & Outdoors (May 2019)
G Adventures – Uzbekistan & Turkmenistan (June 2019)
Pursuit Collection – Jasper National Park Adventure (August 2019)
MONT Trekking – Dolomites Alta Via 1 (September 2019)
Emilia Romagna Tourism – Off the Beaten Path Italy (September 2019)
Banff & Lake Louise Tourism – Adventure Week (October 2019)
Viking Cruises – Danube Christmas Markets Cruise (December 2019)
Budapest Tourism – Christmas Markets (December 2019)
Visit Nuremberg – Christmas Markets (December 2019)
Munich Tourism – Christmas Season (December 2019)
2018 Campaigns
IMM USA New York – Official Media Delegate (January 2018)
Visit Las Vegas – Adventure in the City (March 2018)
Visit Kissimmee – Taking to the Skies Adventure Campaign (March 2018)
The Florida Keys & Key West – Florida Keys Road Trip (March 2018)
Rainforest Expeditions – Peruvian Amazon Expedition (April 2018)
Imvelo Safari Lodges – Zimbabwe Luxury Safari Expedition (April 2018)
Barcelo Hotels – Riviera Maya Adventure (May 2018)
G Adventures – Norway Expedition Cruise (May 2018)
Pursuit Outdoors – Hunter Mountain Retreat (June 2018)
Visit Greenland – Hiking the Arctic Circle Trail (July 2018)
DIVE Iceland – Diving the Silfra Fissure (July 2018)
Destination British Columbia – Multi-Day Kayaking Expedition (August 2018)
Visit Mexico – Colima & Comala Outdoor Adventure (September 2018)
Visit Britain – STS Belfast (September 2018)
Visit Scotland – NE250 Road Trip (September 2018)
Expedia & Macau Tourism – The Perfect Blend (October 2018)
Cinnamon Hotels – Sri Lanka East Coast Adventure (October 2018)
Quark Expeditions – Discovering the 7th Continent (December 2018)
2017 Campaigns
IMM USA New York – Official Media Delegate (January 2017)
Your Cuba Travel – People to People Photo Adventure (February 2017)
Travel Juneau – Hiking & Outdoors (May 2017)
UnCruise Adventures – Alaska Expedition Cruise (May 2017)
Explore Fairbanks – Adventure & Outdoors (May 2017)
Great Alaska Adventures – Bear Camp Expedition (June 2017)
Visit Asheville – Outdoor Adventures & City Base ( June 2017)
Virginia Tourism – SW Virginia Road Trip (June 2017)
Koro Sun Resort – Savusavu Getaway (August 2017)
Qamea Resort – Luxury & Relaxation (August 2017)
OARS – Fiji Whitewater Rafting Trip (August 2017)
Discover Kyrgyzstan & USAID – Tourism Development Project (September 2017)
Mountaineering Patagonia – Basecamps Trek (October 2017)
Explora – Chile & Argentina Travesia (October 2017)
Hotel Hanga Roa – Discover Easter Island (November 2017)
Latin Trails – Galapagos Discovery Yacht Cruise (November 2017)
Napo Wildlife Center – Ecuadorian Amazon Expedition (November 2017)
2016 Campaigns
IMM USA New York – Official Media Delegate (January 2016)
The Benjamin – NYC Relaxation (January 2016)
Hotel Chandler – NYC Perfect Base for Adventure (January 2016)
NYC Go – Adventure in the big apple (January 2016)
Carnival Cruise Co – Fathom Cruise Launch (April 2016)
Eurail – Summer in Europe by Train (June/July 2016)
Aria Budapest – Explore Budapest (June 2016)
Viking River Cruises – The Elegant Elbe & Poland (June 2016)
Visit Berlin – The Best of Berlin in 3 Days (June 2016)
Visit Sweden – Discover Stockholm (July 2016)
Viking River Cruises – Waterways of the Tsars (July 2016)
Visit Brussels – The Belgian Countryside with Namur & Dinant (August 2016)
Visit Luxembourg – Castles & Hiking (August 2016)
Sunset Resorts – Eco tourism in Cancun (August 2016)
Wonderful Indonesia – Java, Raja Ampat & Beyond (September 2016)
Philippines Tourism – Tao Expedition (September 2016)
2015 Campaigns
Sabai Travel – Discover Mandalay, Myanmar (January 2015)
Urban Adventures – The Best of Yangon, Myanmar (February 2015)
Adventure Driver Holidays – Rajasthan Road Trip & Holi Festival (March 2015)
Costa Brava Tourism – Discover the Pyrenees (May 2015)
Oasis Overland – Wonders of Morocco (May 2015)
Visit Malaysia – Explore Terrengannu & Squid Jigging Festival (June 2015)
Tourism Ireland – Wild Atlantic Way Road Trip (June 2015)
Paddywagon Tours – Visit the Causeway Coast (June 2015)
Viator – Cape Town's Cape Peninsula (June 2015)
White Shark Diving Co – Cage diving with Great Whites (June 2015)
Oasis Overland – Nile Trans Africa Overland Expedition (July/August/September/October 2015)
Viator – Whitewater rafting the Zambezi River (August 2015)
Oasis Overland – The Best of Jordan (November 2015)
2014 Campaigns
Kiwi Experience – Experience the Chilly Bin Tour (March 2014)
JUCY – Road Trip Australia (April 2014)
Indie Travel – Multi-Day Diving on the Great Barrier Reef (April 2014)
O'ngo Food Tours – Taste Seoul (June 2014)
Great Wall Hiking – 3 Day Hiking Expedition (July 2014)
Viator – Giant Panda Research Center Volunteer Program (July 2014)
Tibet Vista – Overland Expedition Lhasa to Everest (August 2014)
Hike Guilin – 3 Day Hiking Expedition (August 2014)
Handspan Travel – Mekong Delta River Cruise (October 2014)
Tribal Adventures – Philippines Kayaking Expedition (November 2014)
Borneo Nature & Photo Tours – 3 Day Kinabatagan Expedition (December 2014)
There is no one size fits all way to work with us!
We design and execute custom campaigns for brands, tourism boards, outdoor adventures, environmental initiatives, and well, you name it.
We deliver exceptional quality no matter the size of the campaign. Every campaign is unique, tailored to you and your goals, and comes with the guarantee of real-world authenticity. We work in many different ways. If you don't see what you need, just ask…
---
Travel Campaigns
Do you want to showcase your destination, company, or property with award-winning content? Bring us in and let us do what we do best.
Divergent Travelers has worked with destinations around the world showcasing their beauty and adventure to their readers. Each campaign is tailored to the destination and we work hard to build an itinerary with you that shows off the destination and appeals to our readers.
During all campaigns, we create personalized content from our experience and share it with our engaged social audiences across all of our high-traffic channels.
Our travel campaigns typically include producing articles for this website and social media campaigns across all of our channels. Clients also have the option of adding hi-res photo assets, video work, articles for their sites, and more if your budget allows.
Every campaign is designed to suit the destination's needs and optimize engagement and motivate readers to take action.
Select Destinations we have worked with on travel campaigns include:
The Florida Keys & Key West
Visit Asheville
Virginia Tourism
The Crystal Coast
Visit Greenland
Visit Berlin
Visit Hamburg
Italia
Visit Britain
Visit Scotland
Wonderful Indonesia
Macao Tourism
VISIT FLORIDA
Discover Martin County, FL
Florida's Historic Coast
Discover Crystal River, FL
Visit Kissimmee
Travel Nevada
Destination Madison
Visit Jordan
Tahiti Tourism
Las Vegas CVB
Banff & Lake Louise Tourism
The Outer Banks
Destination British Columbia
Discover Kyrgyzstan
Travel Juneau
Explore Fairbanks
Visit Luxembourg
Tourism Munich
Costa Brava Tourism
Visit Malaysia
Tourism Ireland
NYC Go
Visit Sweden
Visit Brussels
Visit Mexico
Emilia Romagna Tourism
Budapest Tourism
Visit Nuremberg
Select Companies we have worked with on travel campaigns include:
G Adventures
Quark Expeditions
UnCruise Adventures
Viking Cruises
Eurail
Auto Europe
Viator
Rainforest Expeditions
Jucy
Kiwi Experience
Windstar Cruises
Globus
Albatross Expeditions
TAO Philippines
Great Alaska Adventures
OARS Rafting
Latin Trails
Trolltunga Expeditions
Expedia
Pursuit Jasper
BOA Outdoors
Pursuit Glacier NP
Select Properties we have worked with on travel campaigns include:
Imvelo Safari Lodges
Aria
Hacienda Tres Rios
Sunset World
Barcelo
Marriott
Explora
Hotel Hanga Roa
Napo Wildlife Center
Qamea Resort
Koro Sun Resort
Paradise Taveuni
We offer tiered pricing packages based on your needs and the effort put in to produce and deliver the campaign for you. Please inquire for a personalized quote.
---
Brand & Product Campaigns
Do you have a travel or lifestyle product that our audience can relate to? Awesome, because we can produce campaigns and custom content for this too!
Through our parent company, Divergent Travel Media LLC, we're also ready to travel on your behalf and produce content to both promote your products to our audience and leave you with high-quality assets for your future marketing endeavors.
Campaigns on our channels: Similar to travel campaigns, we can produce full-blown content campaigns to promote your product to our audience through social media and this website. This can also include video and options to add hi-res photos for your own marketing uses. Brands we have worked with previously in this capacity include:
Columbia Sportswear
Merrell
Duluth Trading Company
Wigwam
GoPro
Stanley
Pacsafe
Fruit of the Loom
On-Location Content Creation: If you have a vision of showcasing your product or brand with the world as a backdrop, we're the creators for you. We offer the option for custom content shooting while on location or during our travels for use on your channels and for your own marketing efforts. This includes both photography and video (full production & B-roll). Brands we have worked with previously in this capacity include:
Duluth Trading Company
GoPro
G Adventures
Imvelo Safari Lodges
Global Basecamps
Oasis Overland
Hertz
Nissan
Auto Europe
Allianz
Get the best of both by combining the two and we will capture the content you need, report from the road, and bring your brand experience to our audiences across our channels. And if you're at the planning stage, bring us on. We can help brainstorm and create one-off, custom experiences for your brand.
---
Social Media Campaigns
Do you want to run social media campaigns with the potential to reach millions?
We offer stand-alone social media campaign options for destinations, companies, brands, products, etc. This gives you the opportunity to leverage the platforms that are most important to you.
We can create custom, targeted social media campaigns, social media account takeovers, Twitter chats, Facebook Live videos, Pinterest campaigns, Instagram campaigns, and more on both our channels and yours.
Every post is backed with high-quality content, our award-winning photography, and videos created during our travels.
Brands that have leveraged social media options with us for successful campaigns include
Outdoorsy
Visit South Africa
Park 'N Fly
Go RVing
The Nature Conservancy
Speck
Avoya Travel
Visit Panama City Beach
Hertz
UnCruise Adventures
Moosejaw
Fruit of the Loom
Groove Life
Holland America
Planeterra
Visit Grapevine, TX
Allianz Travel Insurance
---
Brand Ambassadorships
Are you looking to align your destination, brand, or company with a dynamic duo for a long-term partnership? We'd love to chat with you!
We are no strangers to long-term brand ambassadorships with companies that mirror our values and are a good fit for the journey we're on. This includes all kinds of brands, companies, destinations, outdoor organizations and initiatives, large and small, domestic and international.
For each, we brainstorm and conceive custom long-term engagement campaigns of real-world stories, exotic photography from the road, brand-integrated video, and anything else that helps to tell your story in a real, authentic, engaging, and highly shareable way.
Brands we have worked with on long-term ambassadorship campaigns include Allianz Travel, Duluth Trading Company, G Adventures, Viator, and Oasis Overland, to name a few.
Allianz Travel
Duluth Trading Company
---
Photography & Video Asset Creation
We are multiple award-winning and professional photographers & filmmakers, who capture the destinations we visit, products we use, and everything in between in a captivating and unique way.
With years of experience, we know how to get you the results you need for imagery and video. We know how to work from shot lists to get what you need or we can design an entire shoot from scratch and surprise you.
As a result, we are regularly hired on assignment to create video, b-roll, portfolios, and assets for destinations, companies, and brands around the world.
Our photography packages include a full gallery preview where you can view every edited image from the shoot, hi-res professionally edited photos, and timely delivery.
Our video options include full production from a shot list or scratch, edits, commercials, social media shorts, Instagram story slides, Tik Tok or Reels creations, and timely delivery.
Brands we have worked with on photography assignments include:
Merrell
Duluth Trading Company
The Outer Banks
Qamea Resort Fiji
Koro Sun Resort Fiji
GoPro
INAYA Putri Bali
Napo Wildlife Center
Experience Kissimmee
Explora
Visit Greenland
Visit Asheville
Visit Madison
Windstar Cruises
Brands we have worked with on video assignments include:
Allianz Travel
Imvelo Safari Lodges
Global Basecamps
Visit Asheville
The Florida Keys & Key West
Virginia Tourism
Duluth Trading Company
Travel Juneau
G Adventures
Quark Expeditions
Koro Sun Resort Fiji
Jucy
Oasis Overland
Mountaineering Patagonia
Philippines Tourism
Windstar Cruises
---
Public Speaking
We're experienced and accomplished speakers with plenty to say.
Behind-the-scenes educational break-out sessions about content creation or the blogging industry, motivational adventure travel keynote addresses, or how we gave up the American Dream to pursue the dream of travel – we're ready to captivate, inform, educate and motivate your audience.
Topics we've spoken about include how destinations can work with bloggers, social media strategy, drone video and photography to up your content game, leveraging bloggers to promote sustainable and ethical travel in your destination, how to build the perfect campaign, 10 crucial steps to vetting influencers, brand ambassadorships & long term partnerships, to name a few.
Previous speaking engagements include:
2022 SATW Convention – NFT 101 for Photographers
2020 New York Times Travel Show – Industry Panel
2019 New York Times Travel Show – Consumer Global Stage
2019 New York Times Travel Show – Industry Panel
2018 TBCasia – Industry Panel
2018 NATJA Annual Conference – Industry Panel
2018 New York Times Travel Show – Industry Panel
2017 New York Times Travel Show – Industry Panel
TBEX Pacific Asia – Educational Workshop
Duluth Explorers Club – Inspirational Keynote
---
Top 100 Travel Adventures
Divergent Travelers is on a mission: to experience and promote the Top 100 Travel Adventures in the world.
We've dreamed about this for years – and have made it a reality. We've culled the very best adventures from the very best: National Geographic, Travel+Leisure, Travel Channel, and Lonely Planet, as well as some top picks from our own wish list to create the ultimate travel adventure bucket list.
In pursuit of our mission, we've opened up our Top 100 Travel Adventures list to brand sponsors and partners. This means if you offer one of our adventures, we want to talk to you about how we can put that adventure and your company/destination in front of our audience.
We're shooting video, photography, writing great content, and capturing everything each time we engage in one of the adventures on our list.
We are available for editorial features, editorial interviews, TV interviews, radio interviews, public speaking, and editorial contributions about our travels, general travel topics, adventure, our lifestyle, blogging, lifestyle changes, and photography.
We have appeared in publications and TV including Lonely Planet, Bravo TV, Oyster, GoPro, PBS 8, The Passion, Almanac North, Yahoo Travel, Active Times, Discover Corps, Tour Radar, Expedia, Duluth News Tribune, Superior Telegram, to name a few.
Are you ready to elevate?
Let's work together!
Please use this form to inquire about partnering with us. To save everyone's time, please be specific about your request. Inquiries should include what you're looking for, your goals in working together, budget information, and any other pertinent information you might have.
** If you do not hear from us in 7 days, please resend the email as it may have gotten buried in our inbox. **