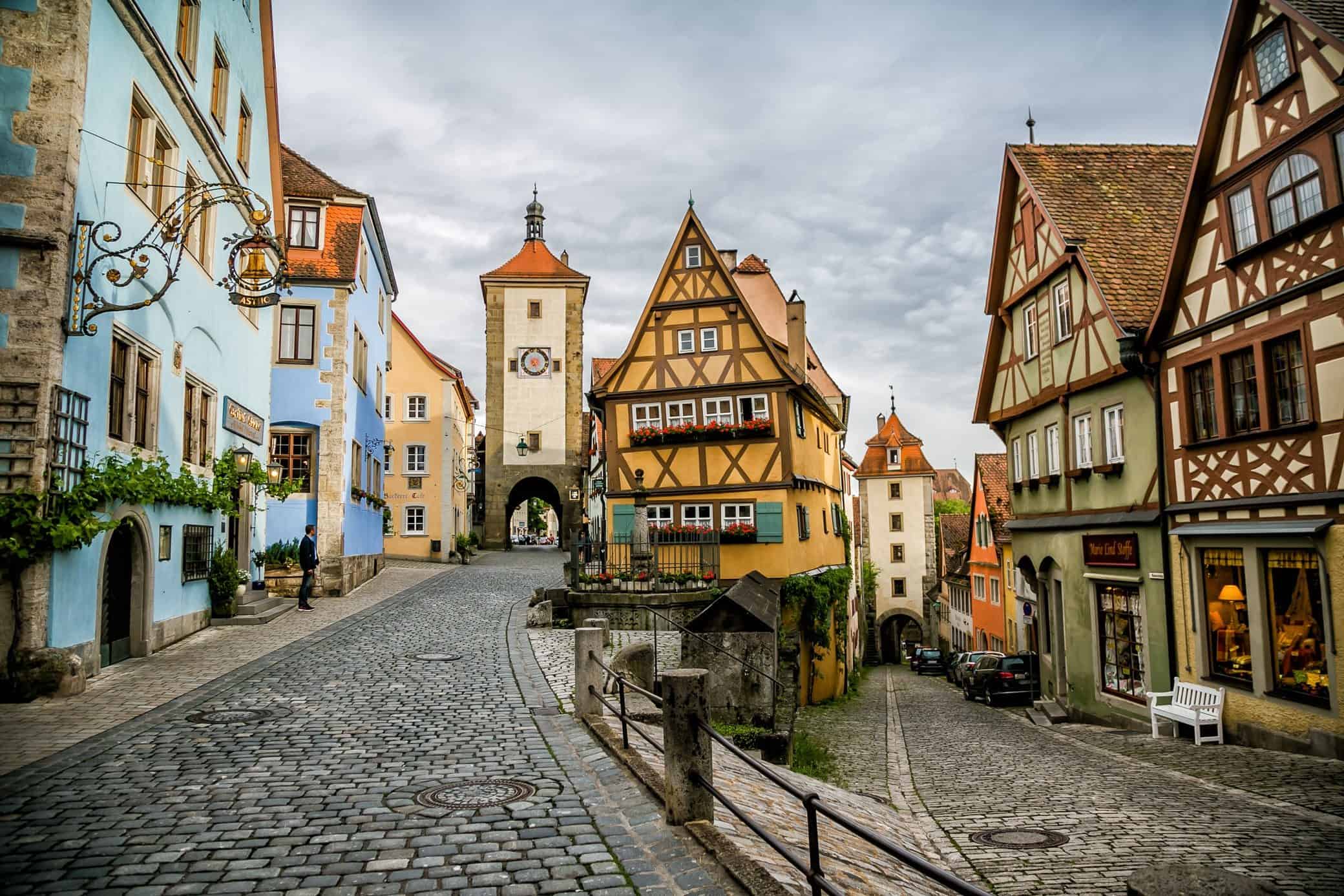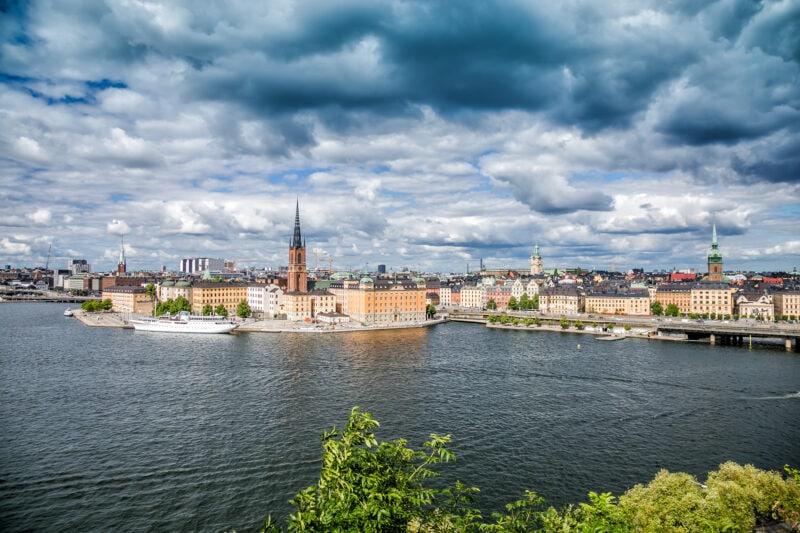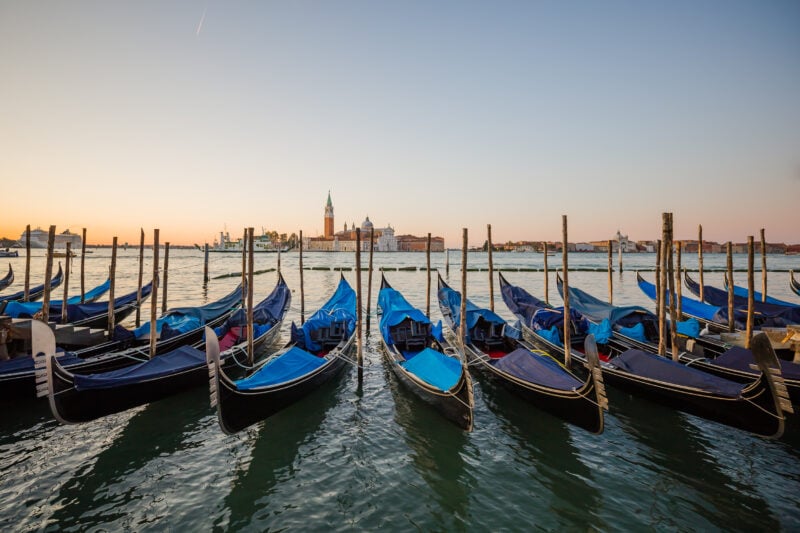 Ultimate EUROPE Travel Guide
Europe is easily the most popular place in the world to visit across multiple generations of travelers. This has to do with the diversity that the continent offers including nature, outdoors, city life, nightlife, culture, food, drink, and history. There's a little something for everyone in Europe.
As such, this means you'll find much of Europe full of tourists, especially in the high season. Don't let this scare you off, however, as there are still plenty of places to seek out that offer some reprieve from the crowds that flock to the major cities.
There is a well-beaten trail and this is because there are cities in Europe that you simply cannot miss including the likes of London, Paris, Amsterdam, Madrid, Munich and Dublin, to name a few.
We've spent more time in Europe than we care to admit, thinking hard on it we've taken no less than 10 trips to Europe at the time of publishing this guide.
We've been across all 4 seasons and while we haven't been everywhere or to every country (yet!), we've done enough leg work to offer you some useful insight on travel to Europe.
EUROPE COUNTRY GUIDES
EUROPE TRAVEL: QUICK TIPS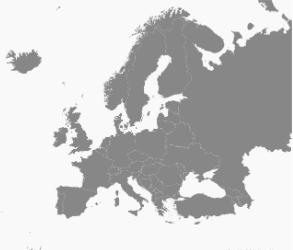 Don't Visit EUROPE Without: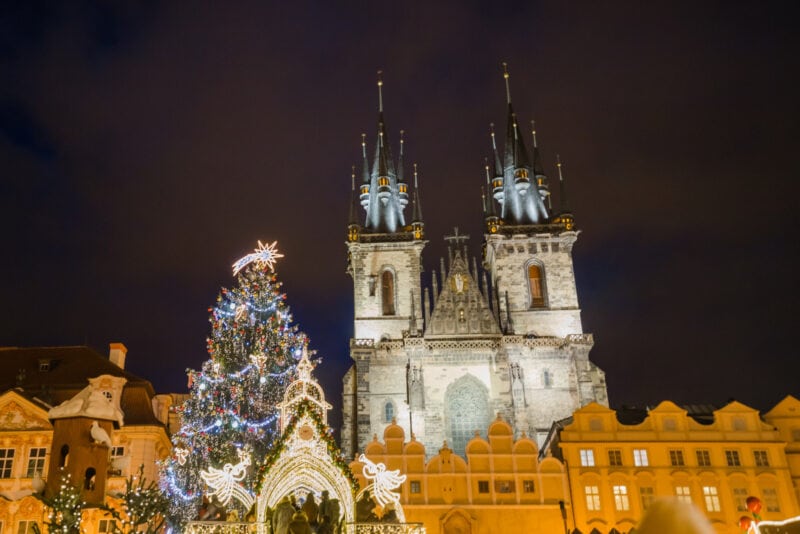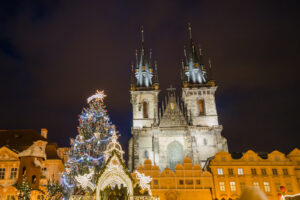 VISIT THE CHRISTMAS MARKETS
If you want a unique experience, then you should head to Europe in December. While the Christmas Markets in Germany are the most famous, you can find plenty of Christmas Markets in Europe to enjoy. It's also popular to take a Christmas Markets cruise too.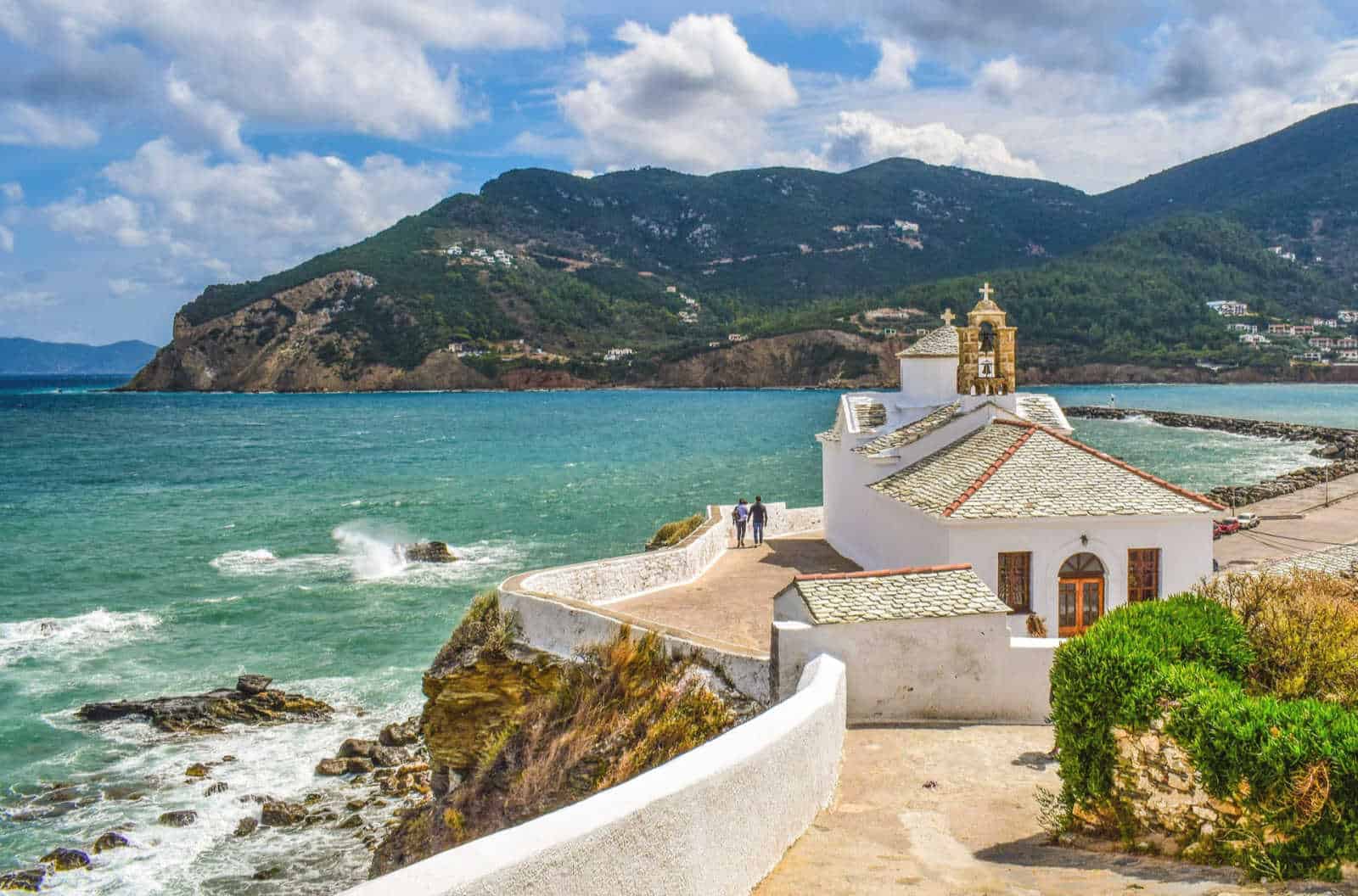 ISLAND HOPPING IN GREECE
The beauty of Greece is understated and planning a Greek Island hopping itinerary will put you right into the thick of it. Visit famous places like Santorini, Rhodes, Lefkada, and Crete while also getting off the beaten path in Samos and Naxos.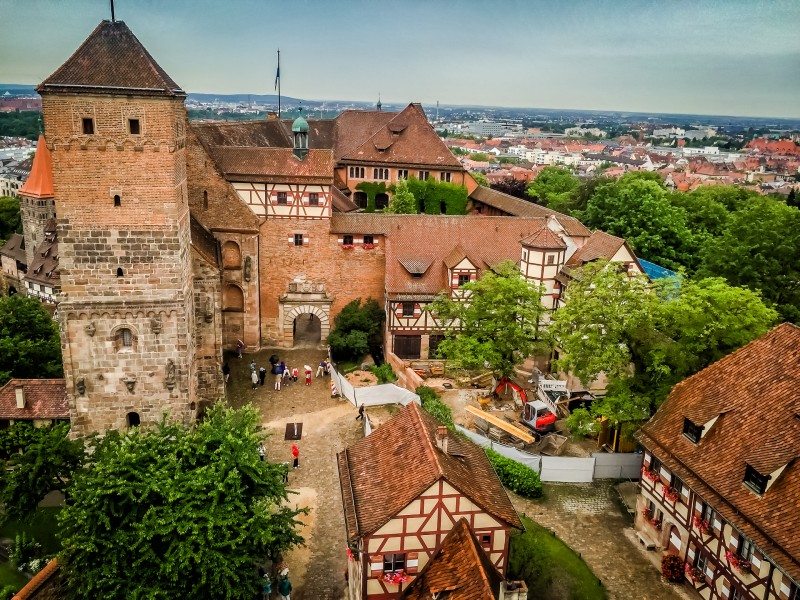 DRIVE THE ROMANTIC ROAD
Explore the best that Bavaria, Germany has to offer by driving the Romantic Road from Wurzburg to Fussen visiting Nuremberg and Rothenburg among others. You'll uncover castles, medieval villages, towering cathedrals, and beautiful nature.
MORE THINGS TO TRY IN EUROPE
There is no shortage of great things to do in Europe during your visit and the biggest problem you'll face is fitting them all into your itinerary.
Each city has it's own offering and unique things to check out during a visit, so be sure to look at our city guides once you decide where you're itinerary will take you.
DRIVE THE WILD ATLANTIC WAY: (Ireland) The 2500km Wild Atlantic Way leads you to the very best on the west coast of Ireland. This includes Killarney, the Ring of Kerry, the Skellig Islands, the Dingle Peninsula, Donegal, the Cliffs of Moher, Galway, the Connemara Peninsula and so much more.
HIKE THE ALTA VIA 1: (Italy) One of the most famous hikes in Europe takes you along the Alta Via 1 through the best of the Italian Dolomites. It's challenging but highly rewarding and the total thru-hike will last around 2 weeks. There are mountain huts to stay in and you'll meet people from all around the work.
LEARN ABOUT WWII: From Germany to Poland and reaching from France to the Czech Republic, you won't be able to escape the WWII history that emanates in Europe. Our advice? Take the time to learn about it, visit the monuments, visit the concentration camps and allow yourself to ponder the realities of that war. It will not be the most glamourous thing you do in Europe and you'll likely have some uncomfortable moments, but it's our duty to be educated so history doesn't repeat itself.
TOUR PARIS: (France) Developing an obsession with the Eiffel Tower is perfectly acceptable, at least in my eyes. Paris is one of the most beautiful cities in Europe, featuring a rich history and a wide variety of districts, each serving up its own unique flare for you to discover.
VISIT LONDON: (England) Since it was the very first city I ever visited in Europe, London holds a special place in my travel resume. Not only is it a fabulous city, but there are so many things to do there that you could spend a week just scratching the surface. You'll definitely want to hit the highlights like Buckingham Palace, the Tower Bridge, the Tower of London, Picadilly Circus, Westminster Abbey and Big Ben, to name a few, during your visit.
DRIVE THE NE250 IN SCOTLAND: Uncover the whiskey and castle route of Scotland on the NE250 drive that starts and ends in Aberdeen. This route exposes not only the classic Scottish countryside you yearn for but also the history of the nation. You'll see coastal villages, Highland Coos, warm up in pubs, come across castles, hike in the Cairngorms and much more on this fascinating route.
TAKE AN EXPEDITION CRUISE IN NORWAY: This is easily one of the most stunning countries in Europe and much of the beauty can be found along the coastline. This means that taking a cruise in Norway will give you access to towering fjords, glaciers, islands, fishing villages and coastal cities. Since the topography of the country can take hours to navigate by land, sailing will give you the most bang for your buck if you're short on time.
SAIL FROM ST PETERSBURG TO MOSCOW: While it's overlooked by most, you can take a river cruise along the Volga River between Moscow and St Petersburg. The route takes roughly 2 weeks and visits places you wouldn't be able to access otherwise, such as Kizhi Island.
TAKE THE TRAIN AROUND ITALY: This is a country that is incredible to explore by train as even the smallest of villages are connected to the train network. This means you can hit all the iconic sites but also get off the beaten path and uncover the heart of Italy. Popular routes start in Venice and end in Rome, taking in Tuscany, Cinque Terre, Assisi, the Italian Riviera and more.
DRIVE THE RING ROAD IN ICELAND: Even if you're short on time when you visit Iceland, this road trip that follows the coastal ring around the country will be time well spent in the country. You'll see many of the best natural sites on your own schedule. Starting and ending in Reykjavik, you'll tour the Golden Circle before heading to Iceland's south coast and then onwards.
EUROPE FESTIVALS
CHRISTMAS MARKETS: Europe hosts excellent Christmas markets, and in most major cities across the continent, you'll find vibrant markets brightening up the winter months with local food and drink and wonderful festive shopping opportunities.
NEW YEAR: Europe goes wild for the New Year, and in the capitals and cities, you can find huge celebrations and endless parties on 31st December, that carry on well into the next day.
SUMMER FESTIVALS: When the sun comes out, Europe loves to enjoy itself and when summer comes around you can rest assured that everywhere across the continent there will be summer festivals and celebrations. These range from music festivals to traditional celebrations of the summer solstice.
OKTOBERFEST: Taking place in Munich, Germany every year from mid-September to the first Sunday in October, this festival is the world's largest Volksfest. More than 6 million people from around the world attend this event every year.
PLAN THE ULTIMATE ITALY ITINERARY!
POPULAR REGIONS IN EUROPE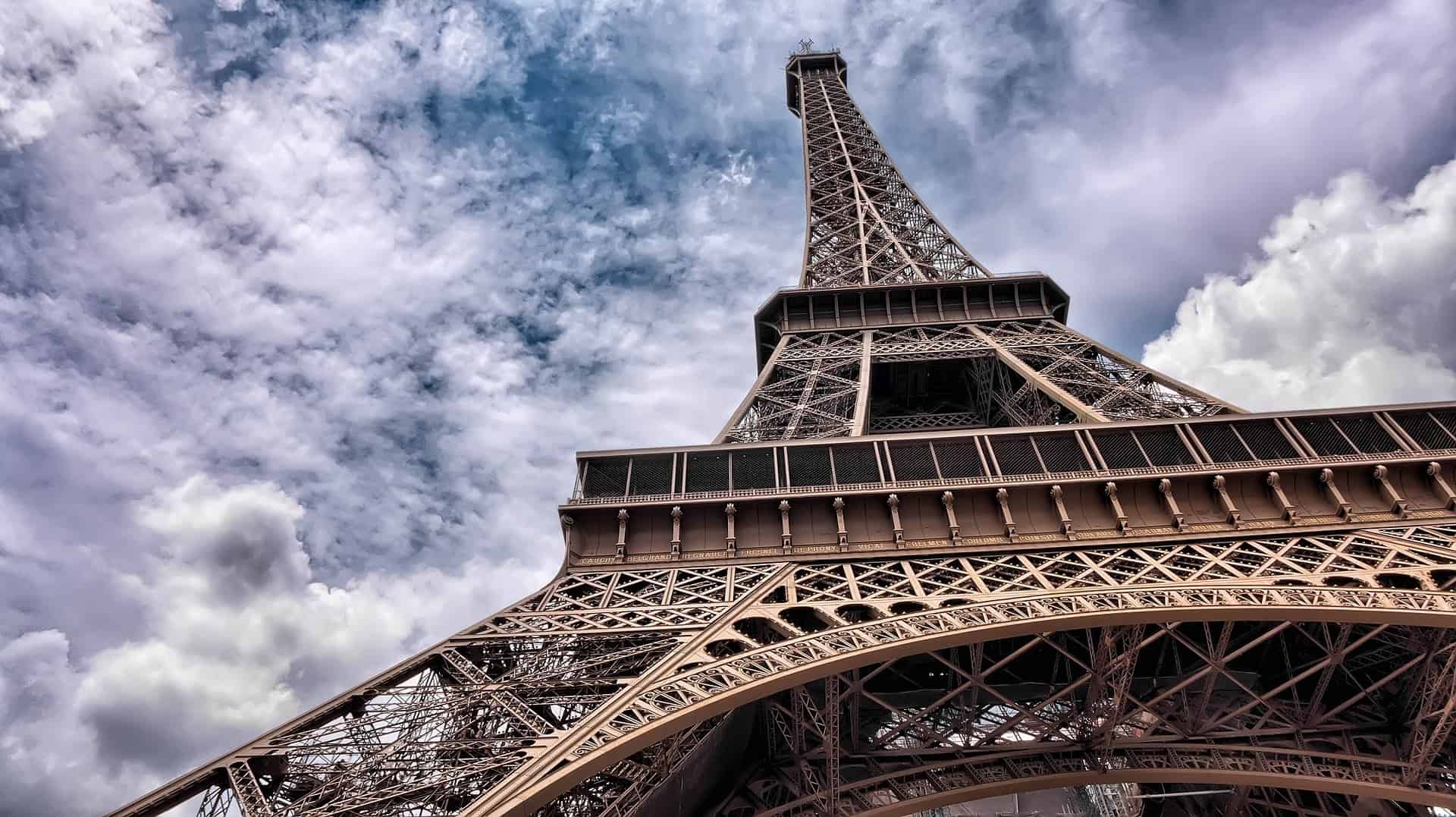 WESTERN EUROPE
Western Europe is a loose term used to define many of the countries in the western sphere of the continent.

There is a wide range of places to visit, including Germany, France, Belgium, Netherlands,  Luxembourg, and Switzerland. This is modern Europe at its best, the heart of the EU, and cultural malaise of languages, history, and food.

Cities you shouldn't miss include Berlin, Munich, Paris, Amsterdam, Brussels, Luxembourg City, and Zurich.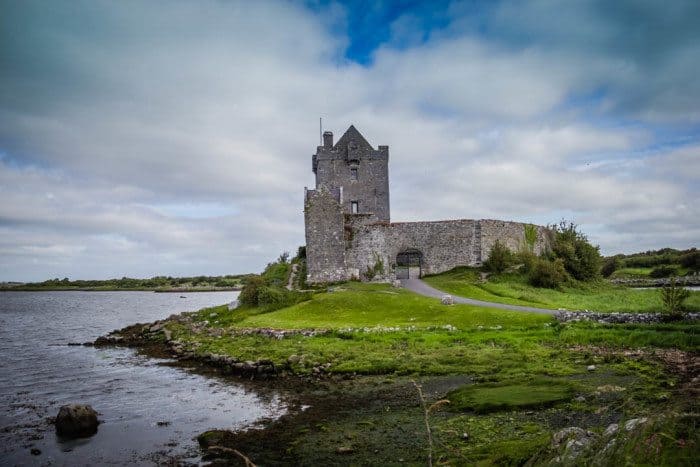 BRITISH ISLES
The British Isles is one of the best places to travel in Europe, with a diversity of landscapes and destinations to explore. This region includes Ireland, Northern Ireland, Scotland, Wales, and England.

You have classic cities such as London and Edinburgh to visit, but also rolling English countryside and dramatic Scottish highlands.

Travel to the remote islands off the coast of Scotland for a real adventure, or explore the rugged terrain of Wales if you want an outdoor adventure.

In Ireland, you can drink Guinness in Dublin and traverse the Wild Atlantic Way before heading north to see the astounding Giants Causeway in Northern Ireland.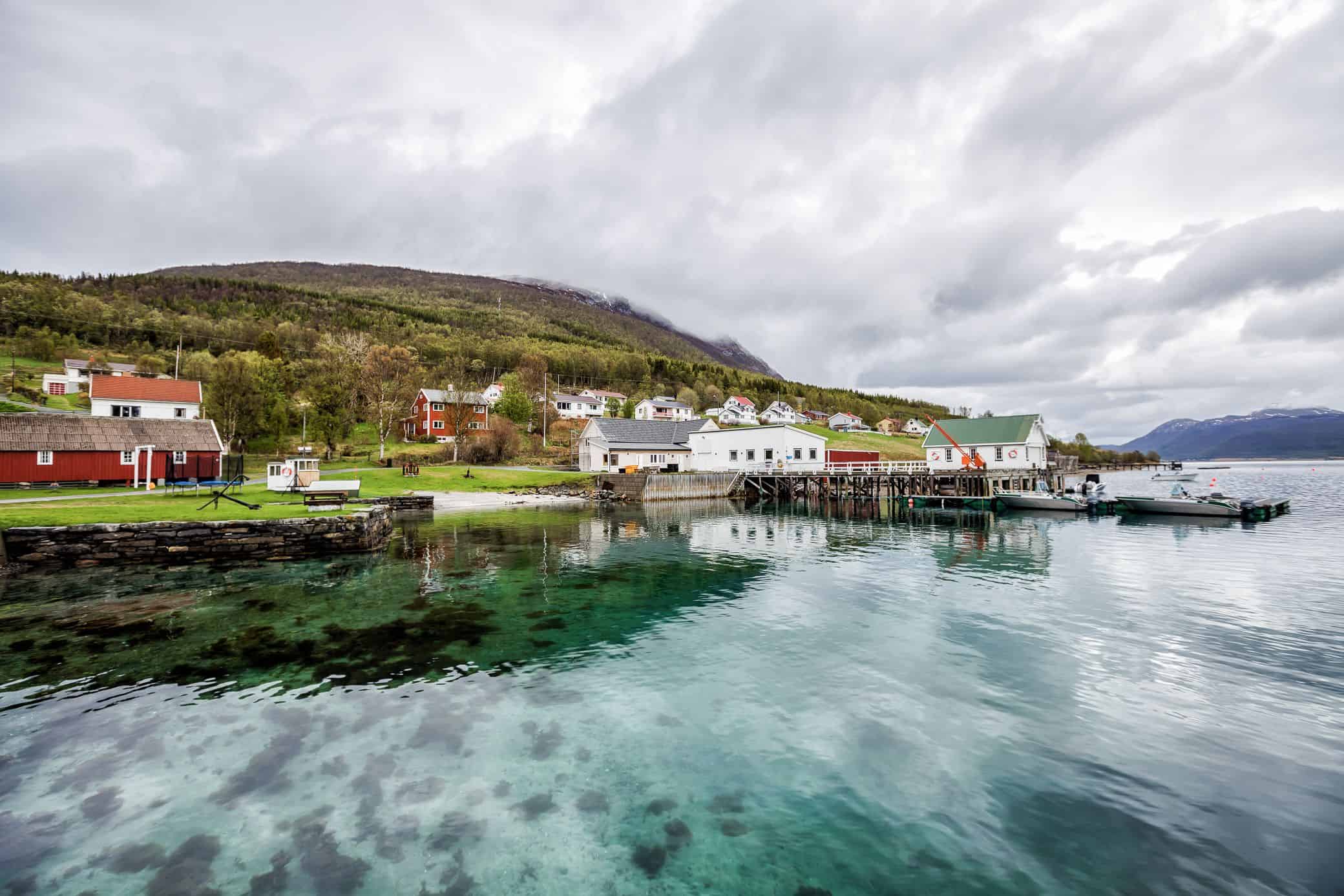 NORDICS
The Nordics are comprised of Denmark, Norway, Sweden, Finland, and Iceland. These are some of the most modern and liberal countries in the world, and you can explore such cities as Bergen, Stockholm, Helsinki, Reykjavik and Copenhagen while immersing yourself in wonderful culture and heritage.

Heading further to the north you can see a remote side of Europe too, as you near the Arctic in places like the Lofoten Islands, Tromso, Nordkapp, and Svalbard you'll feel as if you've left the European continent completely.

There's stunning nature in the Nordic countries and you can see the Northern Lights in many destinations.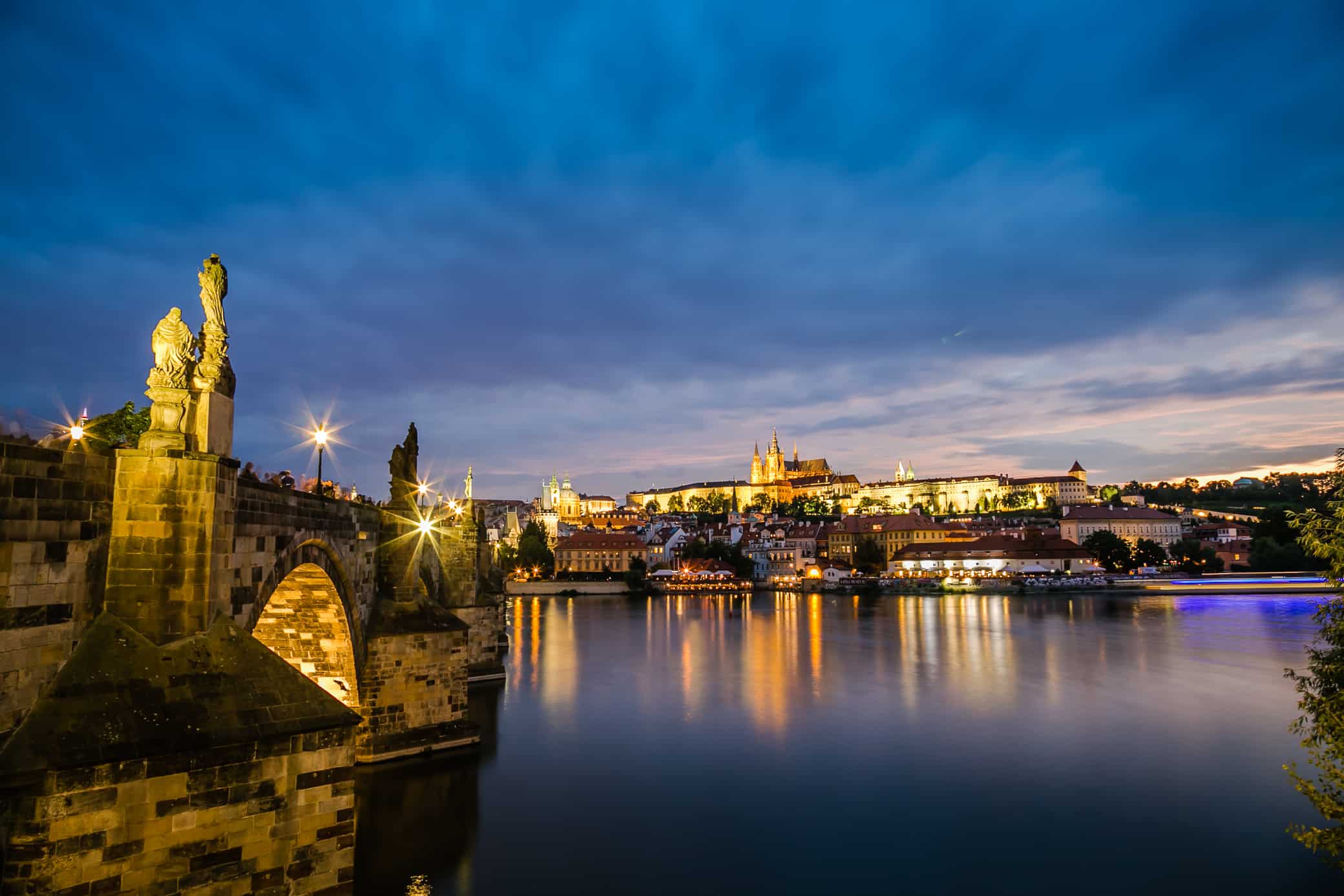 CENTRAL EUROPE
Central Europe is where east meets west. Comprising the central nation-states of Austria, Hungary, Slovakia, Poland, and the Czech Republic, amongst others, this is where the intertwined linguistic and cultural boundaries of Europe really begin to reveal themselves.

Cruise along the River Danube, marvel at the glory of Vienna and Budapest, drink beer in Prague, and unravel the intriguing communist pasts of Krakow and Warsaw.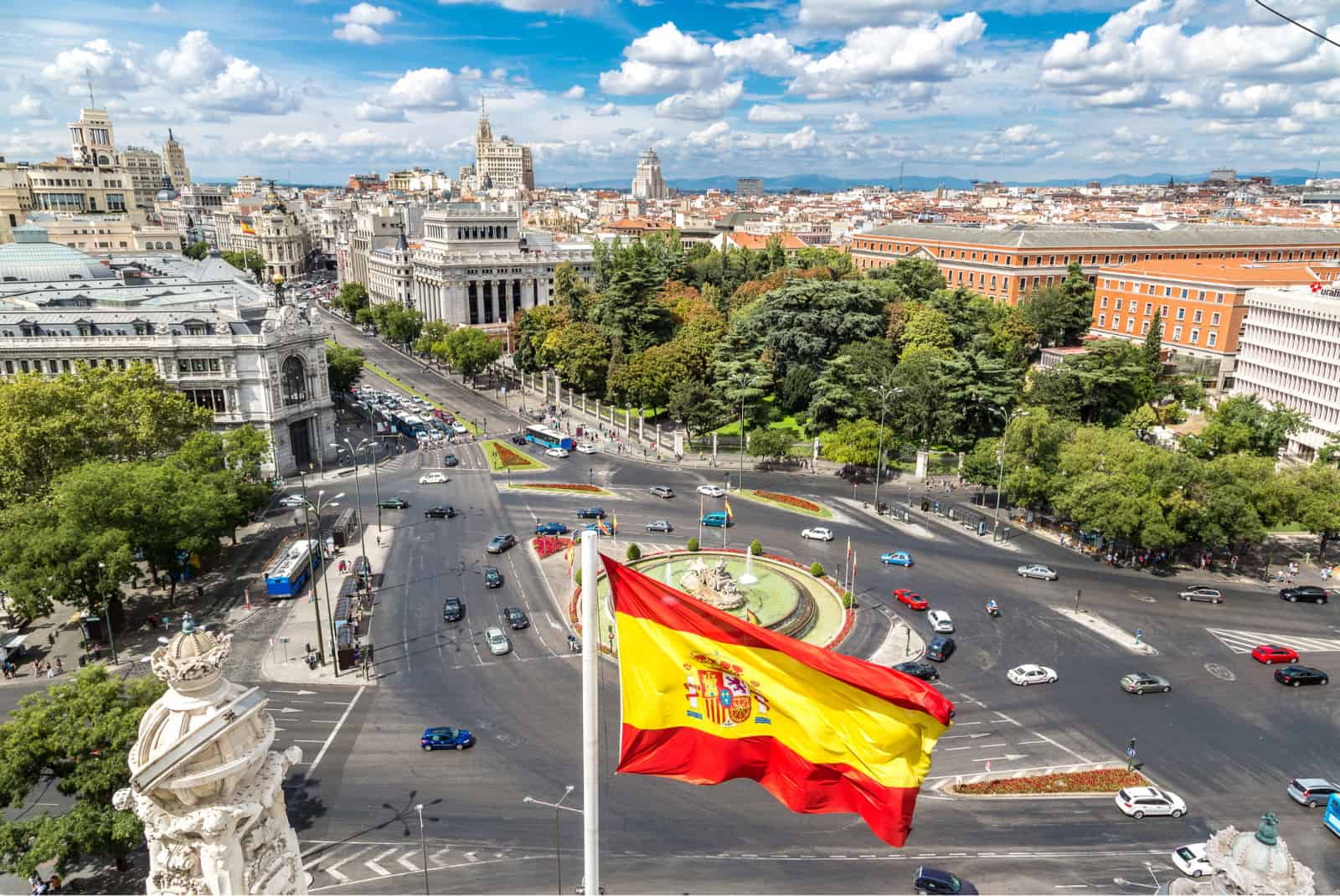 IBERIAN PENINSULA
The Iberian Peninsula, comprised of Spain and Portugal, is a wonderful place to explore and it's surprisingly diverse too.

You have the Meditteranean coastline featuring places like Mallorca and Ibiza, and iconic cities such as Barcelona to visit.

Heading inland the Spanish capital of Madrid and Seville are timeless destinations. Alternatively, you can explore the Atlantic coastline of Portugal with a stop in Lisbon or northern Spain, uncovering different cultures and cuisines in this beautiful part of Europe as you go.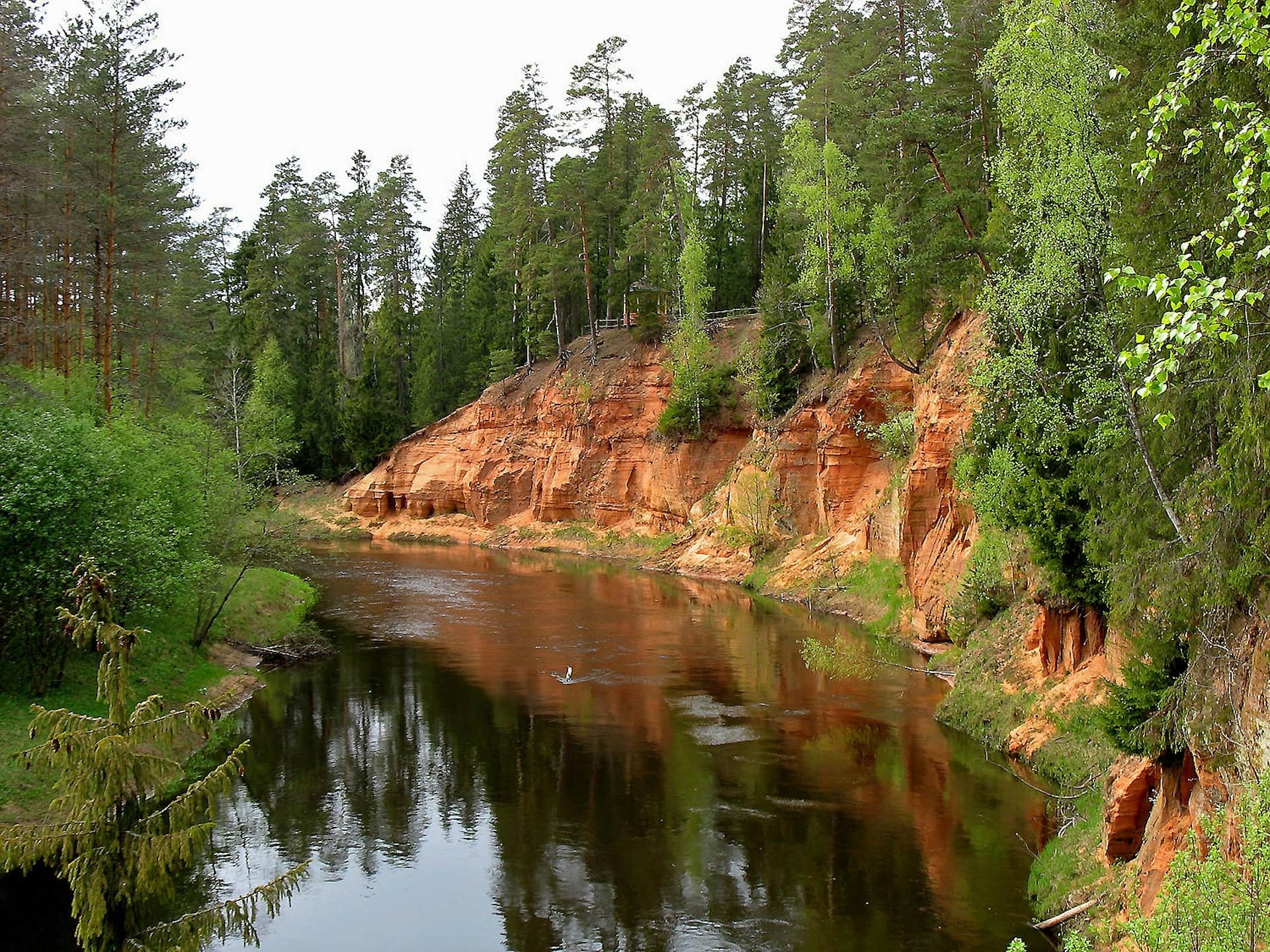 BALTICS
The Baltics, namely, Latvia, Lithuania, and Estonia are found on the edge of the Baltic Sea. With charming old towns and intriguing regional identities, these small countries on the fringe of Europe are slowly becoming more popular.

The main cities of Riga, Tallinn, and Vilnius offer experiences that differ greatly from the most iconic cities you'll find in other parts of Europe.

You'll sample hearty Baltic food, visit the many museums dedicated to the Russian and German 'Occupations' through the region's history and enjoy the energetic vibes on nights out. This region also offers some great hiking and wildlife too.

EUROPE TRAVEL BUDGET
Setting a budget for travel to Europe is highly dependent on your travel style. It is possible to visit just about anywhere across the continent on any budget and still have a great trip. That said, you can make your trip as basic or as luxurious as you desire.
To help you set your budget, we've included some base range price estimations for Europe travel. Of course, keep in mind that prices can fluctuate based on seasons, availability and festivals.
If you're looking to travel on a budget, be sure to check out the 10 Cheapest Places to Travel in Europe before you start planning.
ACCOMMODATION: Varies by type and rating. Generally, you can expect hostelsto be between 10 to 30 Euros per night, mid-range hotels from 50 to 100 Euros per night and luxury hotels to be from 100 Euros per night.
ATTRACTIONS: Costs can vary immensely depending on the country. Western Europe and Nordic countries will charge more for museum entrance and activities, while in the Balkans or Eastern Europe things are much, much cheaper comparatively.
TRANSPORTATION: The most popular method of travel around Europe is by train, bus or rental car. The intercity buses start at 20 Euro. Car rental varies by length of time and generally average around 15 Euro per day for a compact. Taking flights withing the EU will vary depending on route, but tend to be around 50 Euro and up (Barcelona to London).
FOOD: Food will vary widely depending on your tastes and what restaurants you choose to visit on your trip. Generally, though, you can expect to find fast food for around 5 to 15 Euro per meal, take a meal in a mid-range restaurant for 10 to 25 Euro per person and pay around 5 Euro for a beer.
BUDGET
---
50 EURO PER DAY
Sticking to cheaper countries like the Balkans or Eastern Europe. Staying in Hostels, eating fast food and only paying for a few activities.
MID-RANGE
---
100 EURO PER DAY
Staying in hotels or guesthouses in Western or Northern Europe. Traveling by train or flying, eating at restaurants & enjoying some tours.
LUXURY
---
200 EURO + PER DAY
Staying in four or five-star hotels, eating at restaurants every day, renting a car and enjoying plenty of tours and activities.
WHERE TO STAY IN EUROPE
Below you will find some of the places we have stayed during our travels in Europe. These are in-depth guides to cities and properties that we enjoyed and would recommend to other travelers.
HOW TO GET AROUND IN EUROPE
There are a few ways to get around Europe during a visit, including bus, train, car, cruises, ferries and flights. Despite most of the countries being small, there is a surprising number of ways to move around.
TRAIN: Train travel in Europe is a classic way to journey around the continent, and while the glory days of rail travel may be over, you can still reach almost any European city on the rail network. Fares and standards vary from region to region, with fast intercity trains in Western Europe, but slower, Soviet-era trains in places like Ukraine. If you are up for a real adventure, then you can even travel from Europe all the way across to Asia by train on the Trans-Siberian, or from Western Europe across the continent to Istanbul, in Turkey. The options are vast and varied. Booking systems also vary massively from country to country, and you'll need to check up on fares for each destination you might be visiting.
BUS: Europe is well connected by bus, and you will find both short and long-distance bus routes both domestically and internationally. Many fares are cheaper if booked in advance. FlixBus has the most comprehensive European travel, with modern coaches and online booking. In Eastern Europe, bus travel may be more rustic, and less scheduled.
CAR RENTAL: If you rent a car, then you will have much more freedom to travel, and in many cases, it can be just as cost-effective as public transport. Europe, aside from the UK and Ireland, all drive on the right. You'll need to also check if you can take your rental car over international borders. Check out Discover Rental Cars for great deals.
FLIGHTS: Thanks to budget airlines like Ryan Air and Easy Jet, Europe is incredibly well served by low-cost carriers offering regular flights and cheap fares. Major cities, and increasingly, many more regional airports, have connections between one another. In most cases – particularly over longer distances – flying is cheaper than taking the train or bus.
CRUISES: Europe River cruises are a popular way to experience many cities while not having to change hotels during your tour. An expansive collection of river cruise boats, at all price points, prowl the waters of every major river on the continent. Some of the most popular include the Danube and Rhine while lesser-known rivers, like an Elbe River cruise, can offer a more intimate experience.
FERRIES: There are many ferry connections in Europe, from crossing the English Channel, traveling from Stockholm to Helsinki and island hopping around Greece. There are also plenty of boats that ply the major European rivers, particularly the Danube.
WHEN TO VISIT EUROPE
Europe has a generally temperate climate, with colder weather in the north and a warm Mediterranean climate in the south. Travelers flock to the European continent year-round but there are very distinct high and low seasons across the continent.
The most popular time to travel in Europe is most definitely summer. This is when the weather is at its best, but it's also when popular destinations are at their most crowded. It is not uncommon to find the most popular cities so packed with tourists during these months that you can hardly move. Don't say we didn't warn you, summer will give you the best weather but it will be packed.
If you're planning a summer trip, be sure to check out our Practical Summer in Europe Packing List.
Traveling in the shoulder seasons, either in spring or fall, will be quieter than peak season. But we won't sugar coat it for you, this secret is out there and to be honest, we find Europe in the shoulder season to be just as busy as summer now.
Winter brings with it the cold and thus fewer crowds. The exception to this is December when you're looking at the peak holiday season. Christmas Markets pop up all across Europe during this month and with it brings the crowds. If you're looking for a true off-season experience, plan your visit between January and April.
If you are heading to northern Europe, then unless you want to see the Northern Lights, it's best to avoid the cold, dark winters. In the southern areas, you can find pleasant getaways in winter, on the Greek Islands or in the Canaries where the weather will still be relatively warm.
For more in-depth information, check out When is the Best Time to Visit Europe?
PACK LIKE A PRO ON YOUR NEXT EUROPE TRIP!
SAFETY IN EUROPE
When you travel to Europe, the safety and security situation can vary depending on the country or even just the city you are in.
In very popular tourist destinations, you need to be aware of pickpocketing and theft, which can be a common occurrence (Barcelona for instance, is notorious for the pickpockets and bag snatchers on the metro and on the streets).
Petty scams in major tourist cities are also an annoyance, and in cities such as Budapest you can easily find yourself in an unlicensed taxi, being charged through the roof, or in Prague, there is a proliferation of unofficial money exchangers looking to swindle tourists.
Terrorism in Europe is always a possibility, but you are highly unlikely to be caught up in an attack, while natural disasters are thankfully, very rare in Europe.
As with any destination, we recommend learning and adhering to certain safety practices when you travel. Be sure to read our personal travel safety tips, compiled from our travels across 7 continents.
EUROPE TRAVEL: BOOKING RESOURCES