Deciding which river to cruise in Europe can be a daunting task. The obvious favorites tend to be the Danube and Rhine rivers. An Elbe River cruise doesn't seem to cross people's minds initially.
Some of the most scenic rivers in the World run across the European continent and offer a variety of architectural wonders and rich cultures.
We wanted to do something different, take a river that was less traveled and offered less commercial ports of call to explore.
This wasn't an easy task but the moment we found Poland, Prague and the Elegant Elbe itinerary on the Viking River Cruises website, we knew it was the river cruise we had been looking for.
While it can be really had to get off the beaten path in Europe these days, let's face it Europe is loaded with tourists, we knew there would be some smaller towns on this itinerary that most travelers wouldn't take the time to visit.
The other plus side, this itinerary offered a Viking longship, the Viking Astrild, that holds a smaller amount of passengers- we had 96 people on our cruise- meaning things were pretty quiet and less box tour like.
We really want to showcase the intimate side of this itinerary and while we admit there are some big cities in there, the small overall group size and carefully planned itinerary left us often feeling like we were the only tourists in the country.
You can't really beat that on a river cruise through Europe. Come along with us as we show you a side of Europe you'll be amazed still exists.
---
Elegant Elbe River Cruise Itinerary
---
Berlin, Germany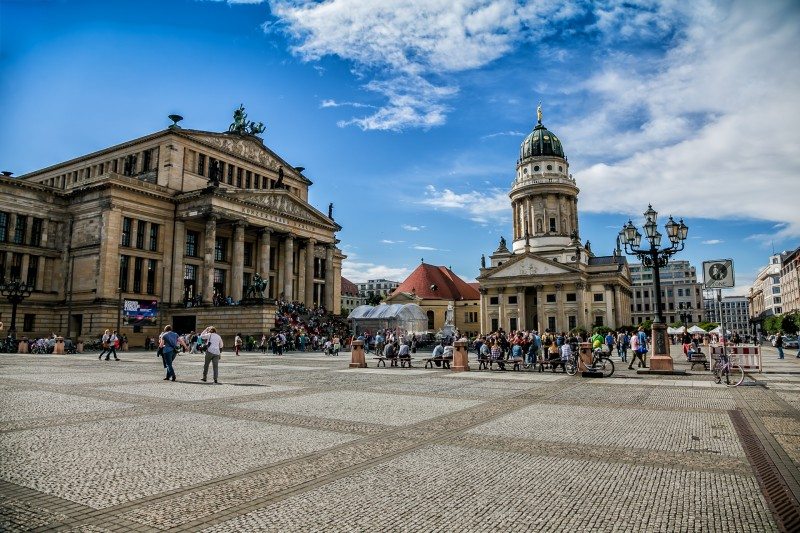 As with all great journeys, we started our river cruise in Berlin, the capital of Germany. Staying at the posh Hilton Berlin, we were able to explore an area of the city we never made it back to when we returned a month later.
The hotel was situated right across from Gendermarkt and the day we arrived found ourselves treated with a live music festival and all the currywurst carts we could dream of.
It was the perfect place to start our Viking River Cruise after exploring Bavaria and road-tripping through Germany the weeks prior.
Potsdam, Germany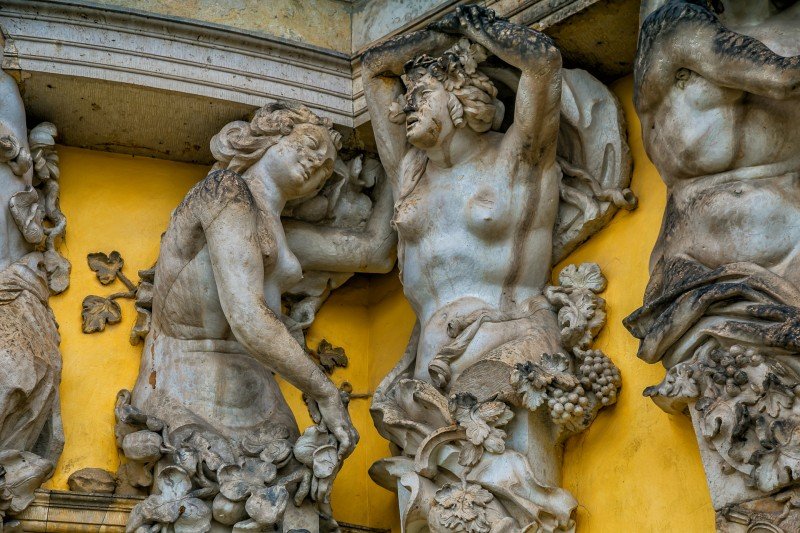 En route to our river cruise boat, we stopped off in Potsdam to learn more about the history of Germany and visit the opulent palaces of the Prussian Kings.
The brightly colored Sanssouci Palace is a perfect example of German rococo architecture. It was built by Prussian king Frederick the Great in the 18th century.
Being so close to Berlin, I'd be lying if I said the place wasn't packed with tourists on a warm summer day but it was really worth visiting and made for some great photos.
Dessau, Germany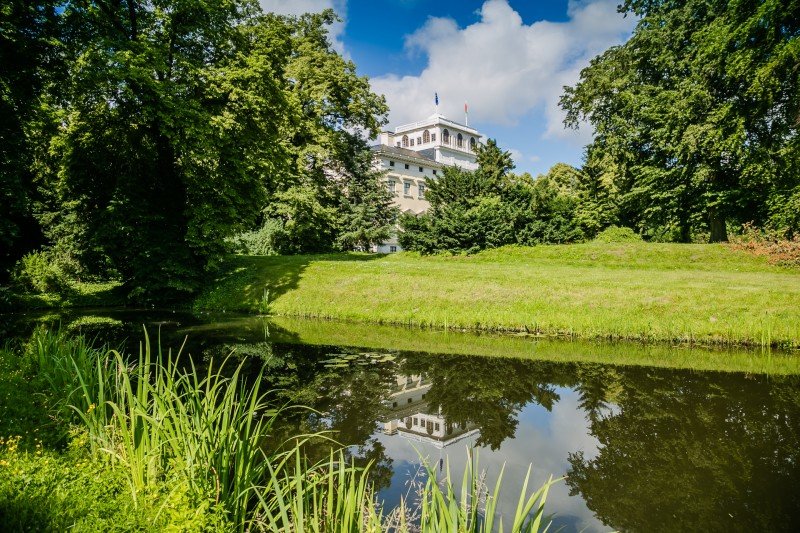 There's only one reason to stop in Dessau and that is to visit the Worlitz palace where Germany's first landscaped park with English-style gardens was made.
Our morning was spent walking around the gardens near the palace before taking a rowboat trip around the ponds.
It was on our arrival in this small town that we saw a dramatic drop in tourists. Besides our group, there was maybe a handful of independent tourists exploring the gardens and palace of Worlitz.
Wittenberg, Germany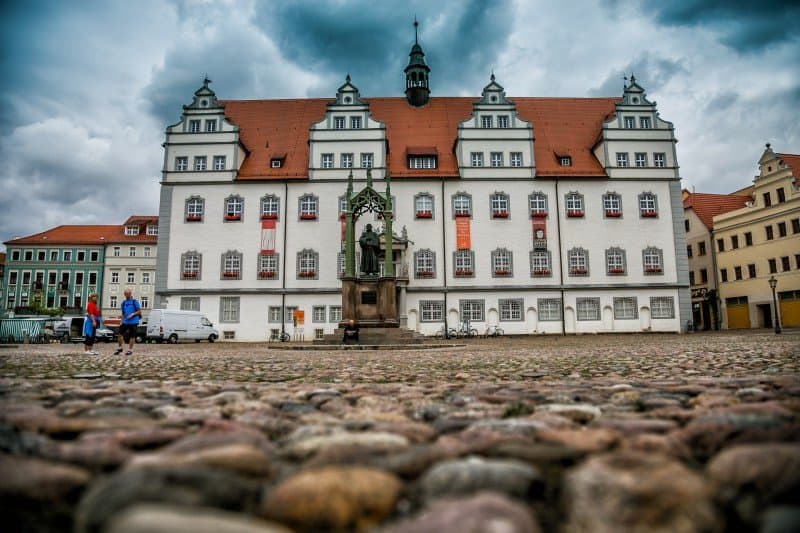 Follow in the footsteps of Martin Luther we listened to stories of the town and the man while we explored Wittenberg's historic landmarks.
Known for his historical reformation of the church leading to the creation of the Lutheran faith the town bears witness to several iconic moments in history.
We toured inside St. Marien's Church, where he preached and stood at the steps of the Castle Church where Luther posted his 95 Theses.
Not to mention, the town is very picturesque and again, virtually empty of tourists. It was one of our favorite stops on our Elbe river cruise.
Torgau, Germany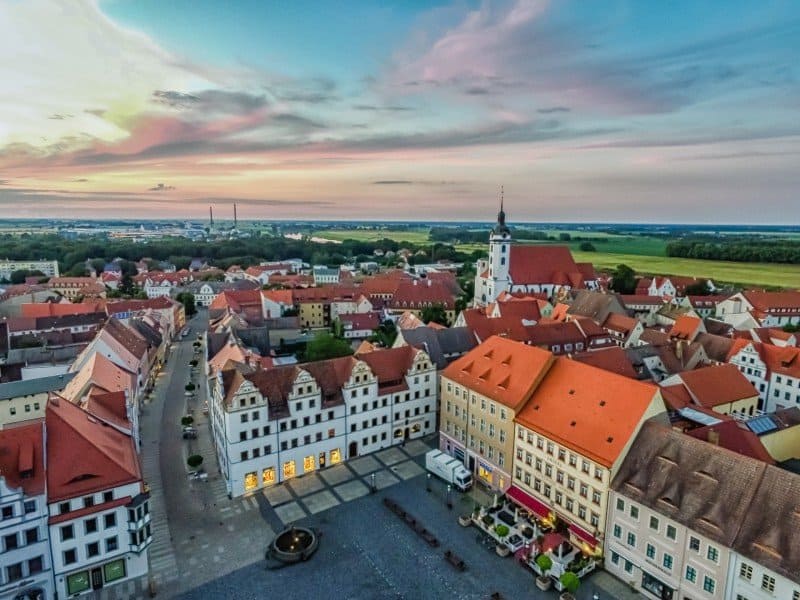 Torgau was one of the best surprises on our river cruise with its wonderful Renaissance houses under the glow of the setting sun.
We strolled through the fortified Hartenfels Castle and the Market Square before leaving the group and flying our drone to capture some amazing images of the sunset over this tiny German village.
Meissen, Germany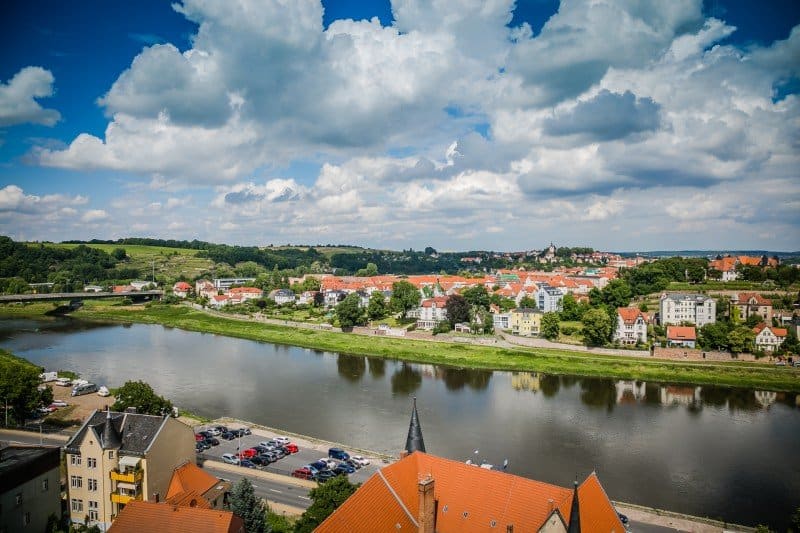 Although Meissen is famous for porcelain since the early 1700s, we opted out of the porcelain factory tour and spent our shortstop in this port hiking around the hills of the fortified city in search of great views and places to photograph.
The castle hill is the place to be with an impressive cathedral and castle walls that give way to a fabulous view of the valley and Elbe River below.
Dresden, Germany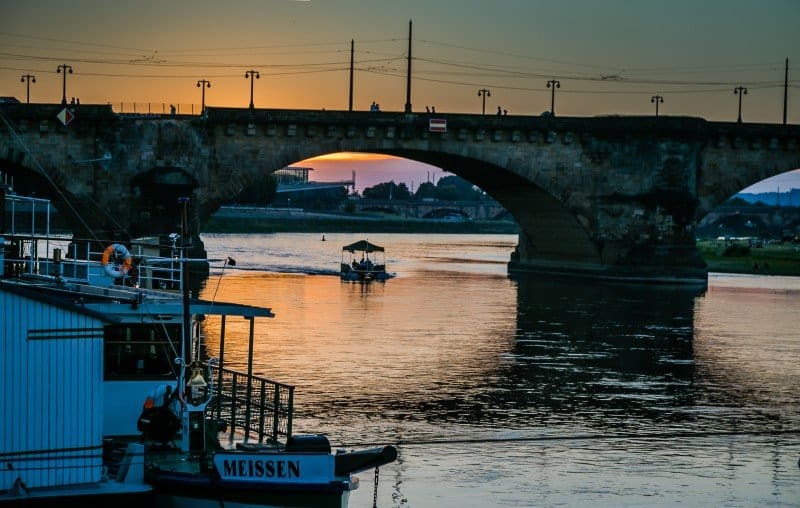 Known as the Florence of the North, we encountered our first slew of busy tourist crowds since we left Potsdam.
Not without reason though, Dresden is a beautiful city located right on the Elbe River with an iconic skyline and a rich history to go along with it.
Disturbingly, the entire city was flattened in WWII, literally, nothing stood. It is hard to grasp this when you sail into the city today as the entire city has been restored to its former glory.
Saxon Switzerland, Germany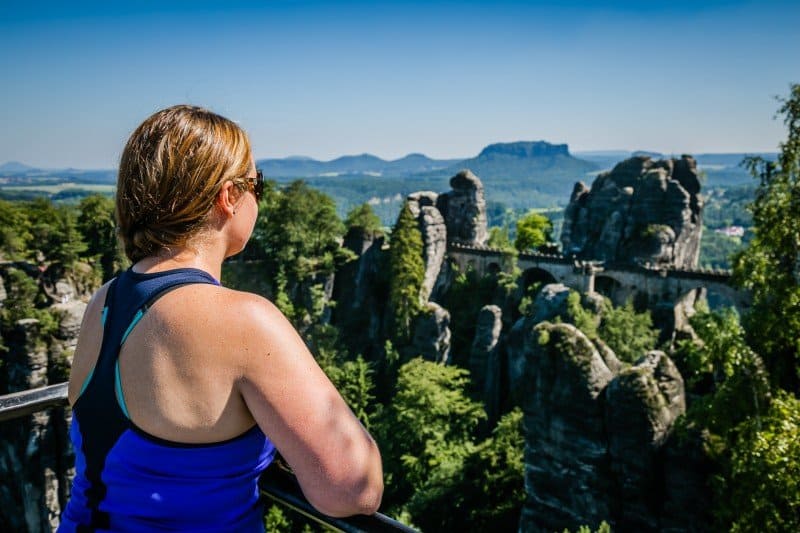 Docking in the small spa town of Bad Schandau, we made our way to the famous rock tower known as the Bastei.
These formations were formed by water a million years ago and today make up part of a beautiful hiking park where you can enjoy stunning panoramic views of the Elbe River.
This was one of our favorite days as we were able to hike all the trails during our visit away from the group. It was just us and our natural surroundings, which was long overdue after a month in Europe.
Devin, Czech Republic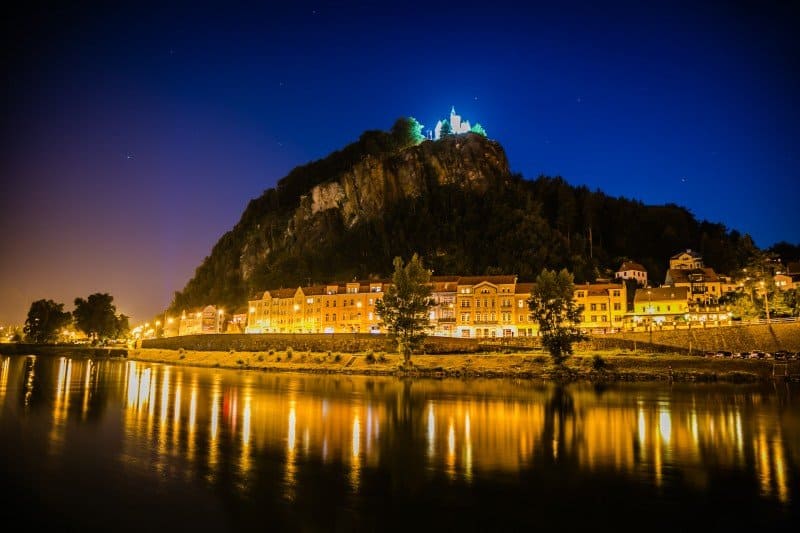 Not technically a stop on the itinerary, we docked at this tiny village one night just before dinner time.
While we were in the dining room, the sun started to set and the little castle on the hill started to light up against the darkness.
After dinner, I headed straight back to my room, set up my tripod and took a series of long exposure to capture the scene from the balcony of our ship stateroom. The one above is my favorite capture and was such a magical moment on our trip.
Litomerice, Czech Republic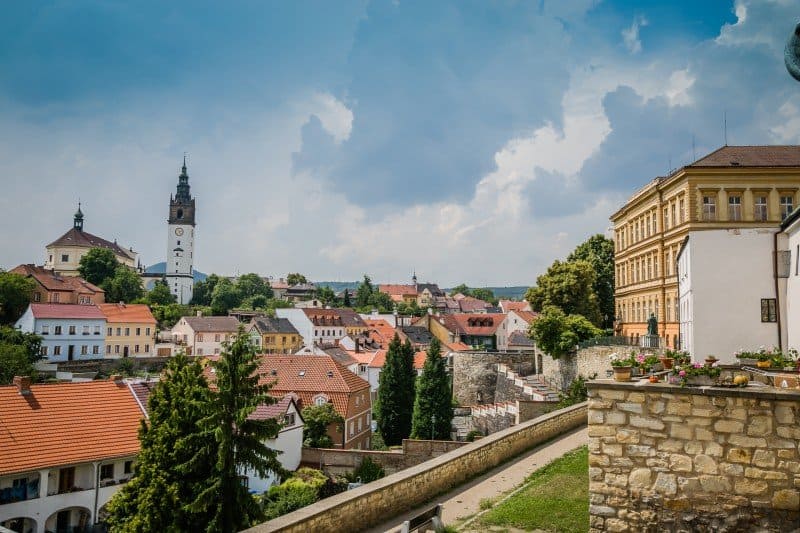 Of all the places we visited, this one was the one we wished we had been given more time to explore.
The town was quite charming and picturesque but our walking tour was slow that day and we didn't get to see much of the city. It was over 90 degrees that day, so I guess we understand why the going was slow.
We did, however, get a chance to tour a local brewery and try 3 different types of Czech beer during our visit.
Prague, Czech Republic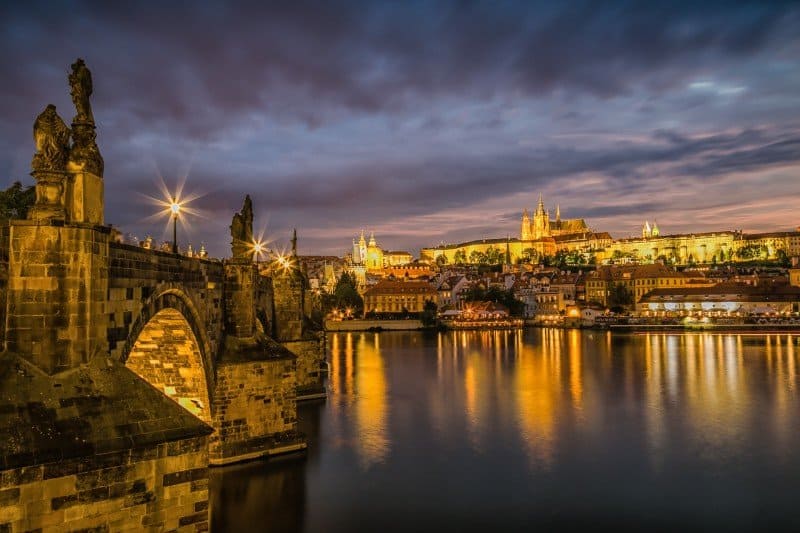 Glorious Prague, you were everything I had hoped you would be. Our only regret is that we didn't have more days to spend there.
We hit the pavement hard, dodging temperamental rainstorms, to see as much of the city as we could during our 2-night stay.
The hardest part of our visit was finding time to sleep as the European summer sun holds on to the wee hours of the night and well, you just have to wait it out if you want to take night photos. It made for some late nights, but I think it was worth it.
Related Article: Finding the Top Prague Attractions
Olomouc, Czech Republic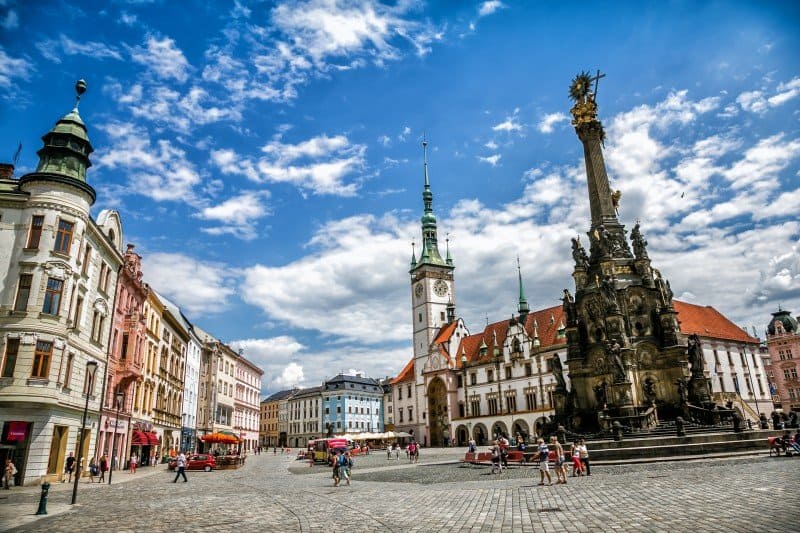 Olomouc was the best little surprise on the day we transited from Prague to Krakow. This little town is stunning and definitely off the beaten track.
We had the most fun just wandering around the streets, side streets and exploring all the tiny hidden squares of the city. I've traveled quite a bit in Europe and have never found such a charming place to explore.
Krakow, Poland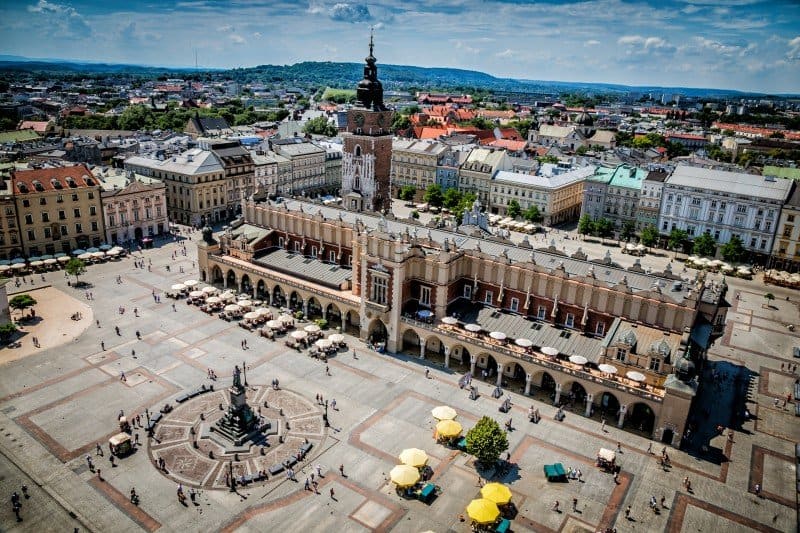 We spent 2 full days exploring the nooks and crannies of Krakow as the ground portion of our Viking River Cruises tour continued into Poland.
Krakow has the most infectious vibe I have ever experienced and that feeling I yearn for when I arrive in new places during our travels.
One night we stayed out late taking night shots of the castle and came across a group of college-aged kids playing 1950's music and swing dancing in a park.
It was the perfect scene to describe Krakow, which has risen from the ashes of turmoil over the decades.
Auschwitz, Poland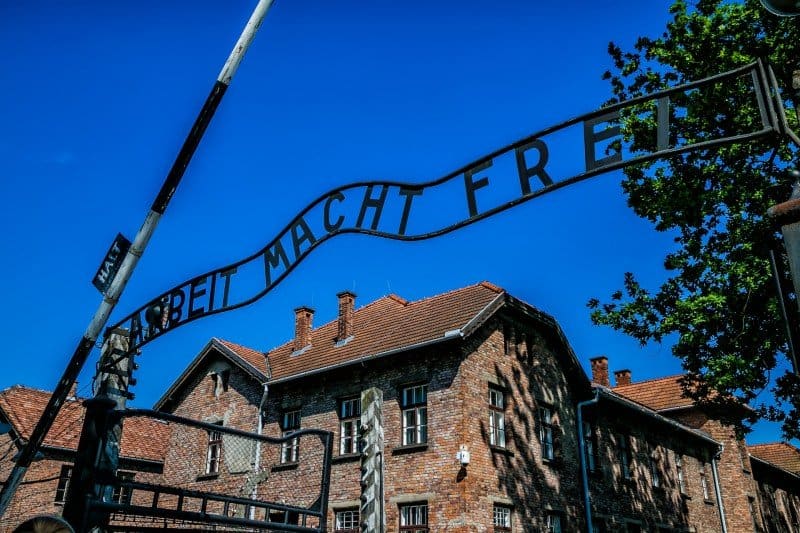 If I said I was looking forward to a visit to Auschwitz, it may be misinterpreted, but it was not in a morbid way.
It's a place we have all learned about since we were children, a place that holds so much history, so much sorrow and the answers to so many questions that humanity faces.
Yet, so many people avoid it altogether. The visit was haunting and interesting.
I learned so much more about WWII then I had in school and feel clear importance to share places like this with the World. It is only through education that we can prevent it from happening again.
Warsaw, Poland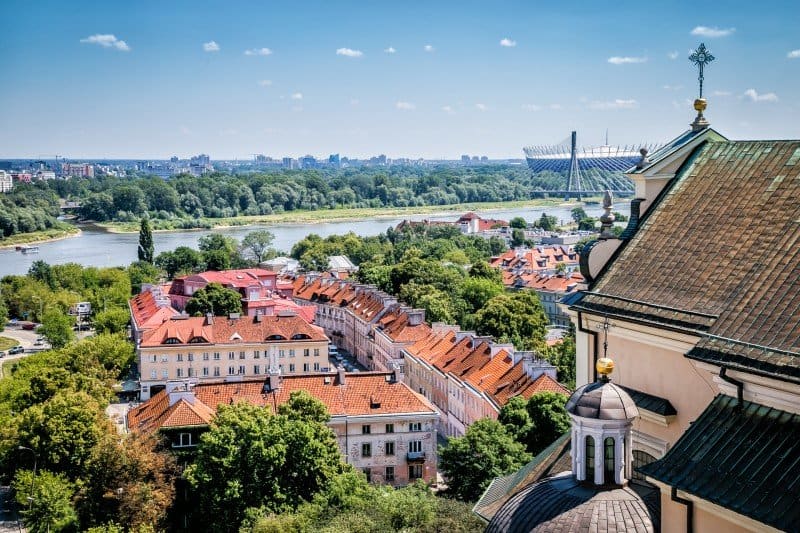 The last stop of our adventure found us standing in the streets of Warsaw. Another city that reaped no rewards from war and was completely destroyed in WWII by being bombed to nothing.
Yet, they have rebuilt and embraced their history with one of the most engaging museums I have ever visited, the Warsaw Uprising Museum.
This museum takes you through the rebellious nature of the Polish people as they fought for their country, their city and their people on the very streets we spent walking during our visit.
---
Elegant Elbe River Cruise – Final Thoughts
---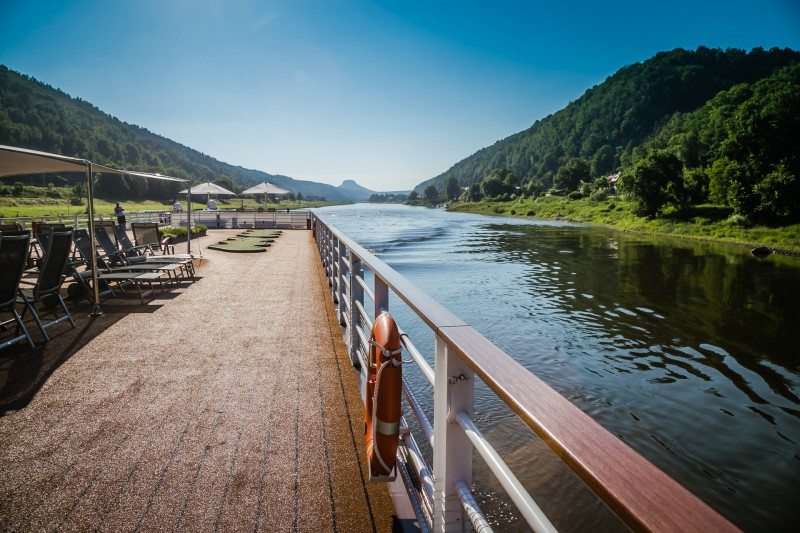 After spending 16 days with Viking River Cruises exploring this route, I can say without hesitation that we picked the right itinerary for us.
We saw a side to Europe that most people just skim on by on their fast-paced itineraries that race from one big city to the next.
This itinerary gave us an appreciation for the smaller things and a deep desire to continue seeking small places on our future travels in Europe.
Want to book a Viking River Cruise and not sure what to expect? Let us tell you all about it.
We partnered with Viking River Cruises to bring you this trip report. All opinions are 100% mine.
More on Germany:
Did you like this story? Share it!