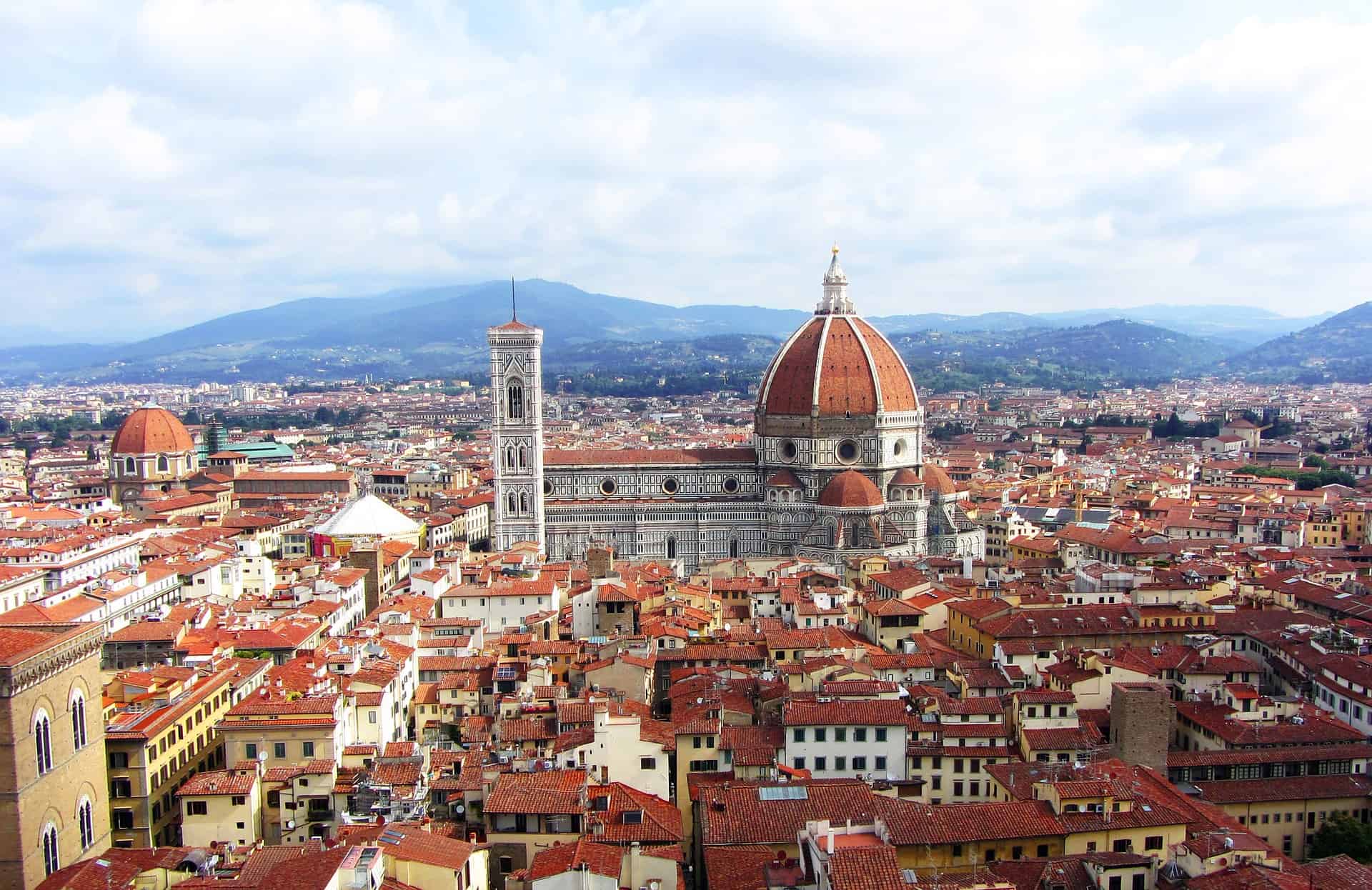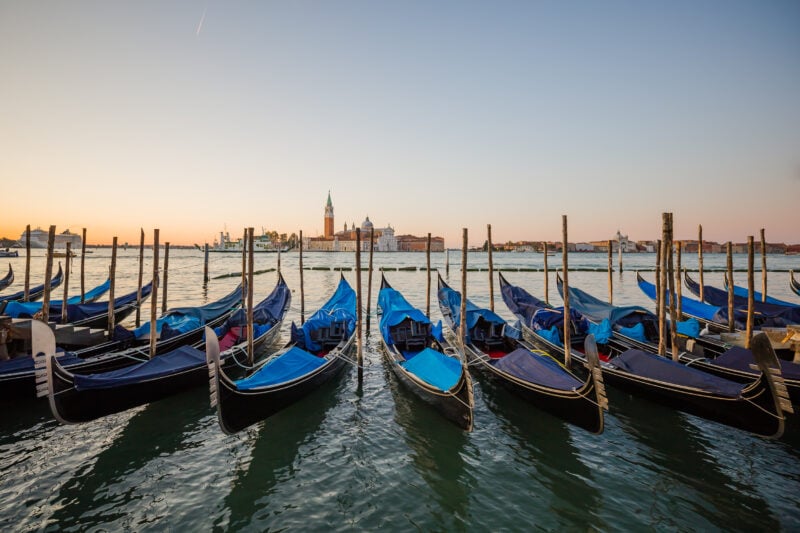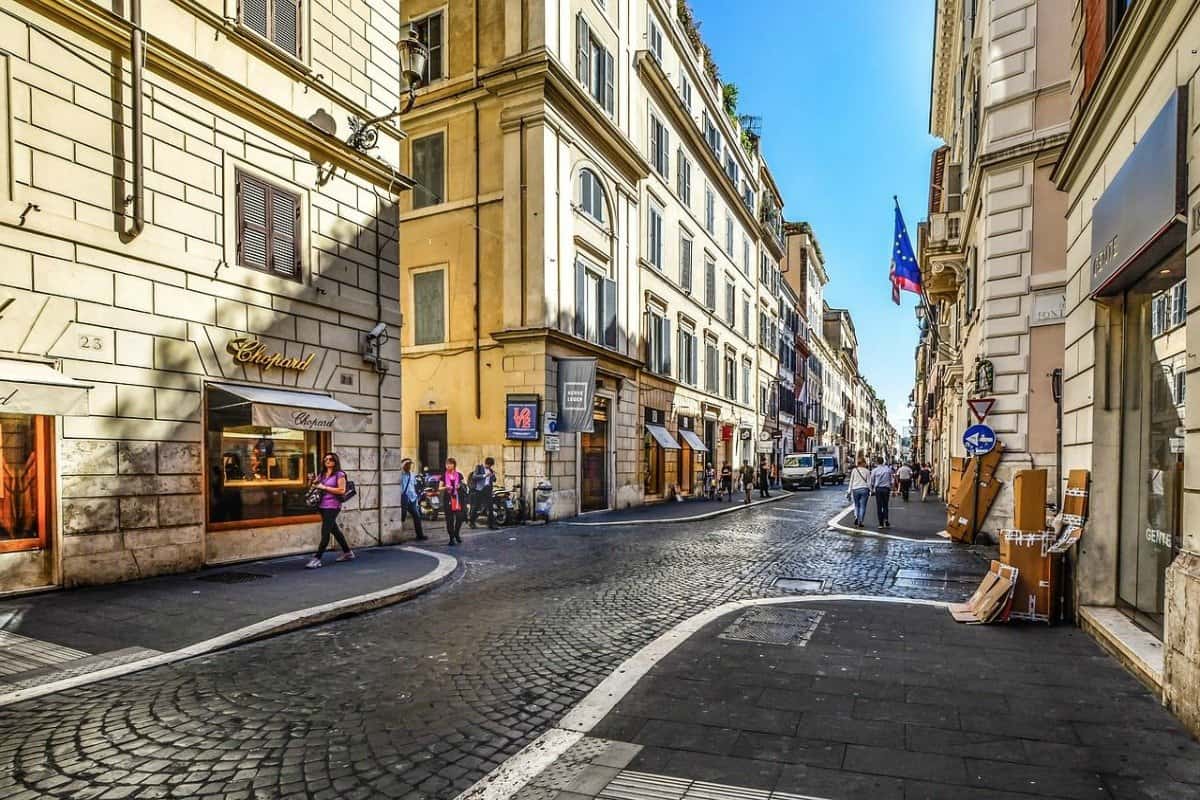 Ultimate ITALY Travel Guide
Italy is a country located in Europe. It is one of the most popular destinations on the continent and is one of our favorite places to visit in Europe. This Italy travel guide is put together to help you plan an epic trip to this fascinating country.
Rome is the capital and it is a country known for its food, history, architecture, landscapes and culture. But the wonders of Italy does not stop there, from coast to coast and north to south, this country offers something for all interests.
A 2 week trip around this country will leave you swooning. Everywhere you turn there is something spectacular to look at or eat, seriously you will eat weight in gelato and spaghetti during your visit.
Take your time with each new city you arrive in, walk the narrow cobblestone streets, take in the aromas and culture, enjoy the architecture and just observe the laid back way of life that defines Italy
ITALY TRAVEL: QUICK TIPS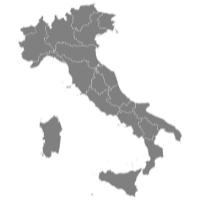 Don't Visit ITALY Without: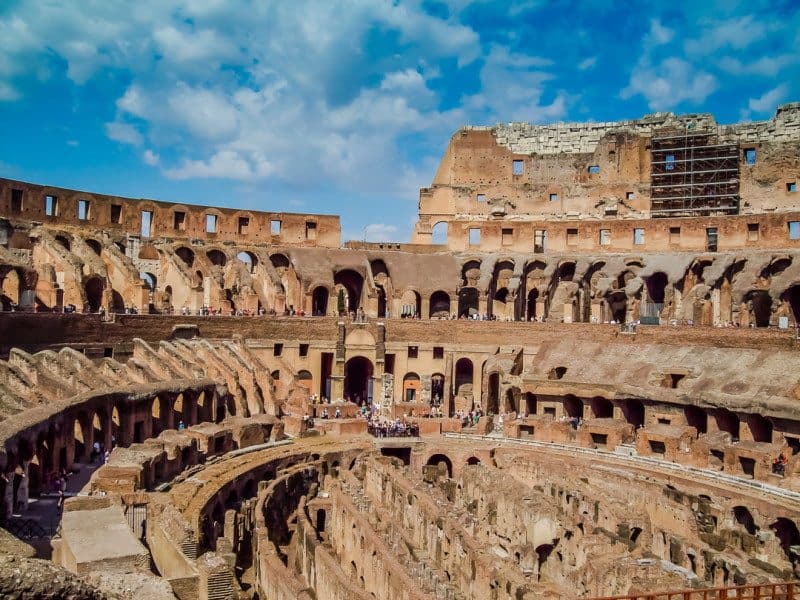 SEE THE ROMAN COLOSSEUM
The highlight of any Italy itinerary is the chance to stand at the base of the Colosseum in Rome. This massive structure is a testament to the ancient Romans that built and established this great Italian city.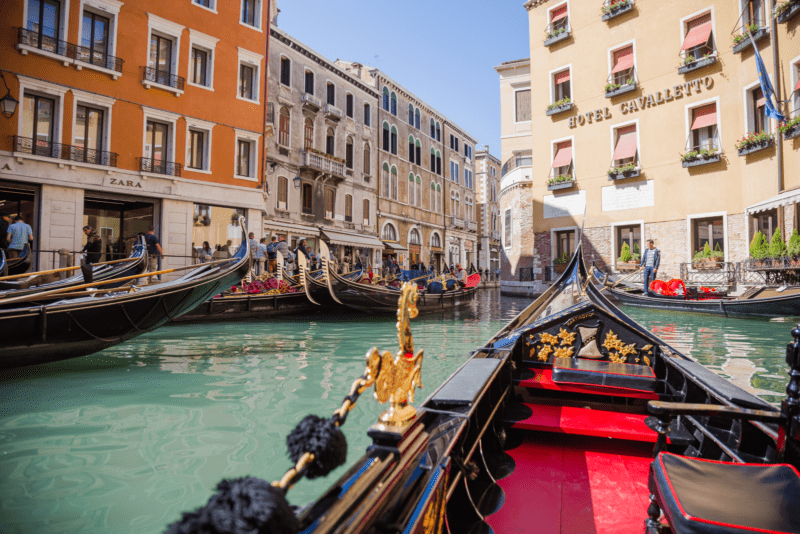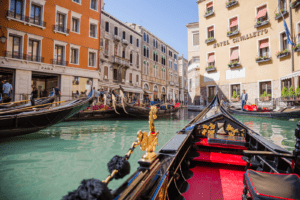 GONDOLA RIDE IN VENICE
One of the most unique and romantic ways to experience the famed canals that make up the city of Venice is from the inside of a gondola. Be serenaded while you navigate between buildings and under bridges.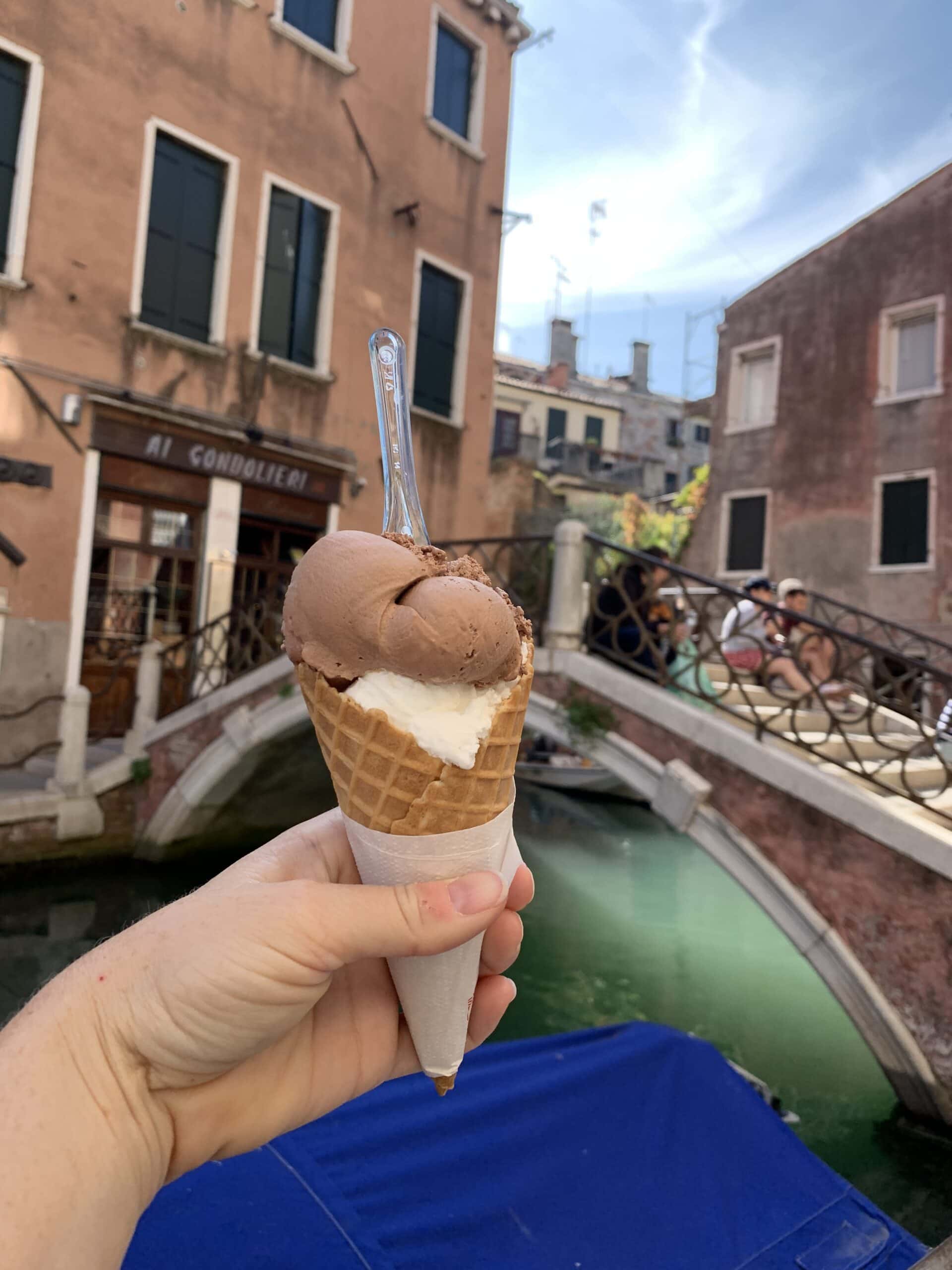 EAT GELATO
No trip to Italy would be complete without indulging in Italian gelato in every city, around every corner, multiple times per day. This sweet treat is available in plenty of flavors to satisfy all tastes and preferences.
MORE THINGS TO TRY IN ITALY
There is no shortage of great things to do in Italy during your visit and the biggest problem you'll face is fitting them all into your itinerary.
Each city has it's own offering and unique things to check out during a visit, so be sure to look at our city guides once you decide where you're itinerary will take you.
HIKE THE ALTA VIA 1 IN THE DOLOMITES: One of the most well-known trails in Europe is the Alta Via 1 that traverses the Italian Dolomites. This route takes up to 14 days to thru-hike, but plenty of people also section hike it. You can also hike other trails in the area by basing yourself in Cortina d'Ampezzo.
SEE THE LEANING TOWER OF PISA: One of my favorite photos from my first trip to Italy involved a funny pose in front of the Leaning Tower of Pisa. Learning about this building, and why it leans, is fascinating and to see it in person is a truly unique experience.
CLIMB THE TOWERS IN SAN GIMIGIANO: One of the most interesting villages in Tuscany, San Gimigiano is made up of several large tower type buildings. These were constructed for safety during medieval times when looting and robbing were a common practice. The towers were constructed to have entrances taller than you could access without a custom ladder. So when the village was in threat of a raid, the citizens would enter the towers and pull up the ladders, ensuring their safety from everything but fire.
HIKE THE COAST IN CINQUE TERRE: The coastal hiking in Cinque Terre is beyond beautiful, offering a route that takes you through five villages. This hike is known for its spectacular scenery and it is recommended to give yourself a couple of days to truly enjoy it, staying in the villages along the way.
SEE THE MILAN CATHEDRAL: Construction of this cathedral was started in 1386 and features a very distinct face that has become the iconic face of the north Italy town of Milan. Besides the upscale shopping, visiting this building and the nearby historical quarter is a must.
WALK THE STEPS IN ASSISI: The St Francis Basilica is a sight to behold. Set atop lush hills, this basilica serves as the center anchor to the small UNESCO World Heritage listed village of Assisi. The most iconic thing to do here is to undertake the mini-pilgrimage and climb the steps to the basilica.
TOUR POMPEII: The ruins on Pompeii, sitting at the base of Mount Vesuvius is a fascinating place to visit when you're in Italy. Located just south of Rome on the south side of Naples, Pompeii is a decently preserved look into the life of the ancient Romans. Intricately detailed frescos and mosaic tile patterns still exist to be admired.
FOODIE BUCKET LIST
PIZZA: You can't travel to Italy and not indulge a pizza. In fact, you're likely to indulge in a lot of pizza, because you'll find excellent value, thin-crust pizzas for sale everywhere, with a variety of toppings.
PASTA: Another ubiquitous Italian dish, you'll be dining on pasta across Italy. It comes in all different forms, and each city and town has its own specialties and cooking methods.
RISOTTO: Another excellent dish that you'll find in a variety of different styles and prepared with a variety of ingredients, is risotto, a wonderful rice-based meal.
PROSCIUTTO: This dry-cured ham is served thinly sliced and uncooked. It is a tasty antipasto that is served with cheeses, crackers, olives, peppers and pickled veggies.
CHEESE: Depending on which region you are visiting, Italy is famously known for the invention of several types of cheese. Parmesan in Parma, for example.
APEROL SPRITZ: This light pre-dinner drink is made by mixing the orange-colored Aperol spirit with Prosecco and soca water.
ITALY FESTIVALS
CARNEVALE: Carnevale is a celebration of life and culture, and different festivals are held all across Italy throughout the year. The most famous Carnevale is held in Venice in February when the people across the city don the famous Venetian masks and costumes.
PALIO DE SIENA: Every August, the medieval city of Siena is turned into a horse racing arena, as riders race their horses in a dramatic event that has been played out for hundreds of years.
ORANGE FESTIVAL: In the city of Ivrea, the streets become awash with oranges every February when the people take to the streets to hurl oranges at one another. This is the largest food fight in Italy, but it's not for the faint of heart!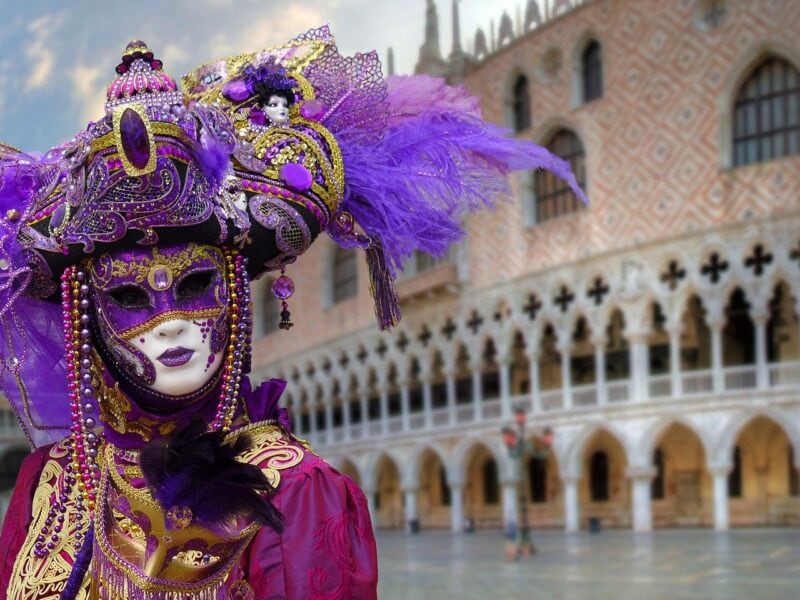 PLAN YOUR TRIP LIKE A PRO!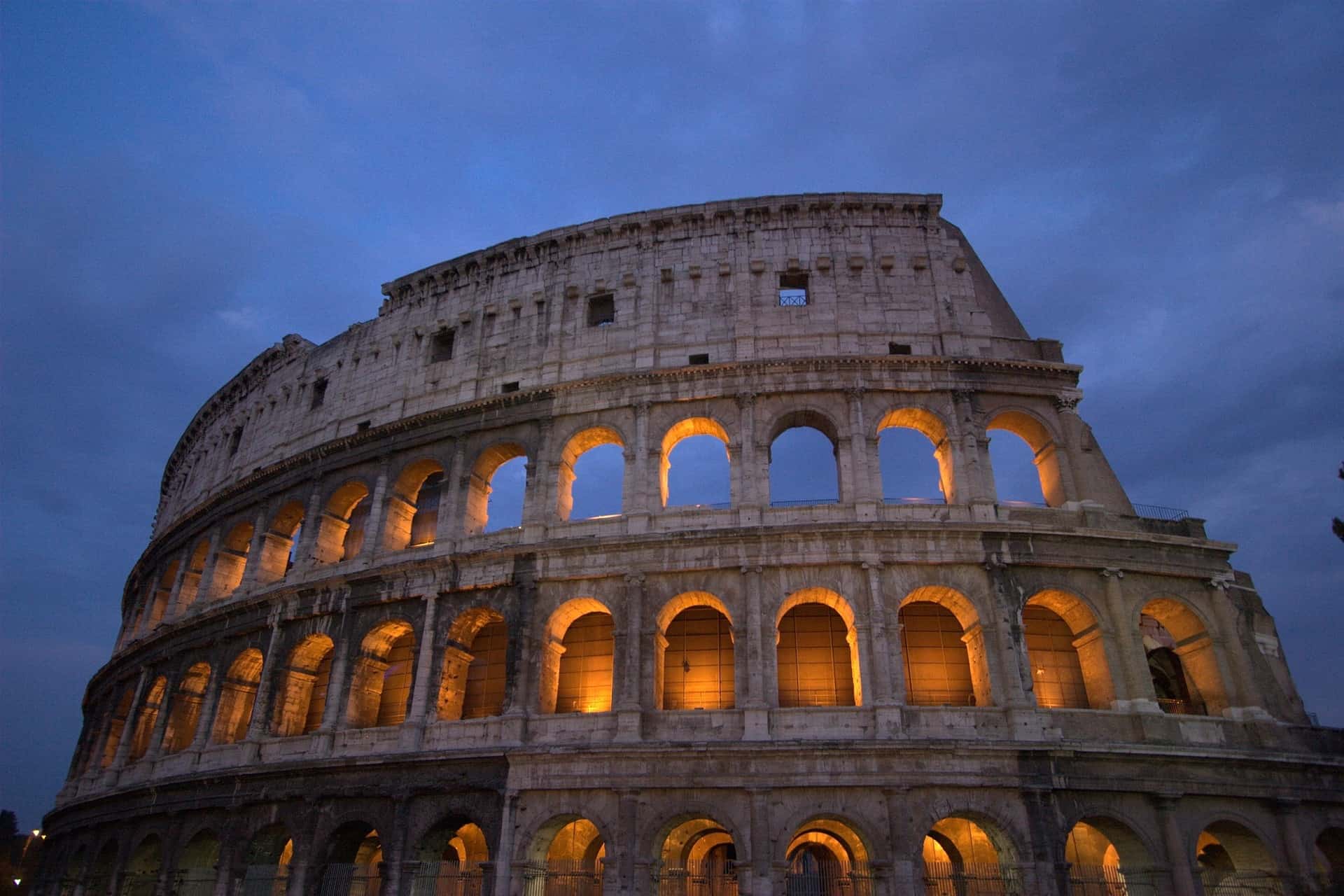 ROME
Rome is a city that simply can't be ignored when you travel to Italy. The capital has a history that dates back thousands of years because of course, this was the center of the ancient Roman Empire.

You can visit classic sites such as the Colosseum, the Roman Forum, and the Trevi Fountain.

You can gorge on pizza and pasta and you call into the Vatican if you want to take an international day trip to one of the world's smallest countries.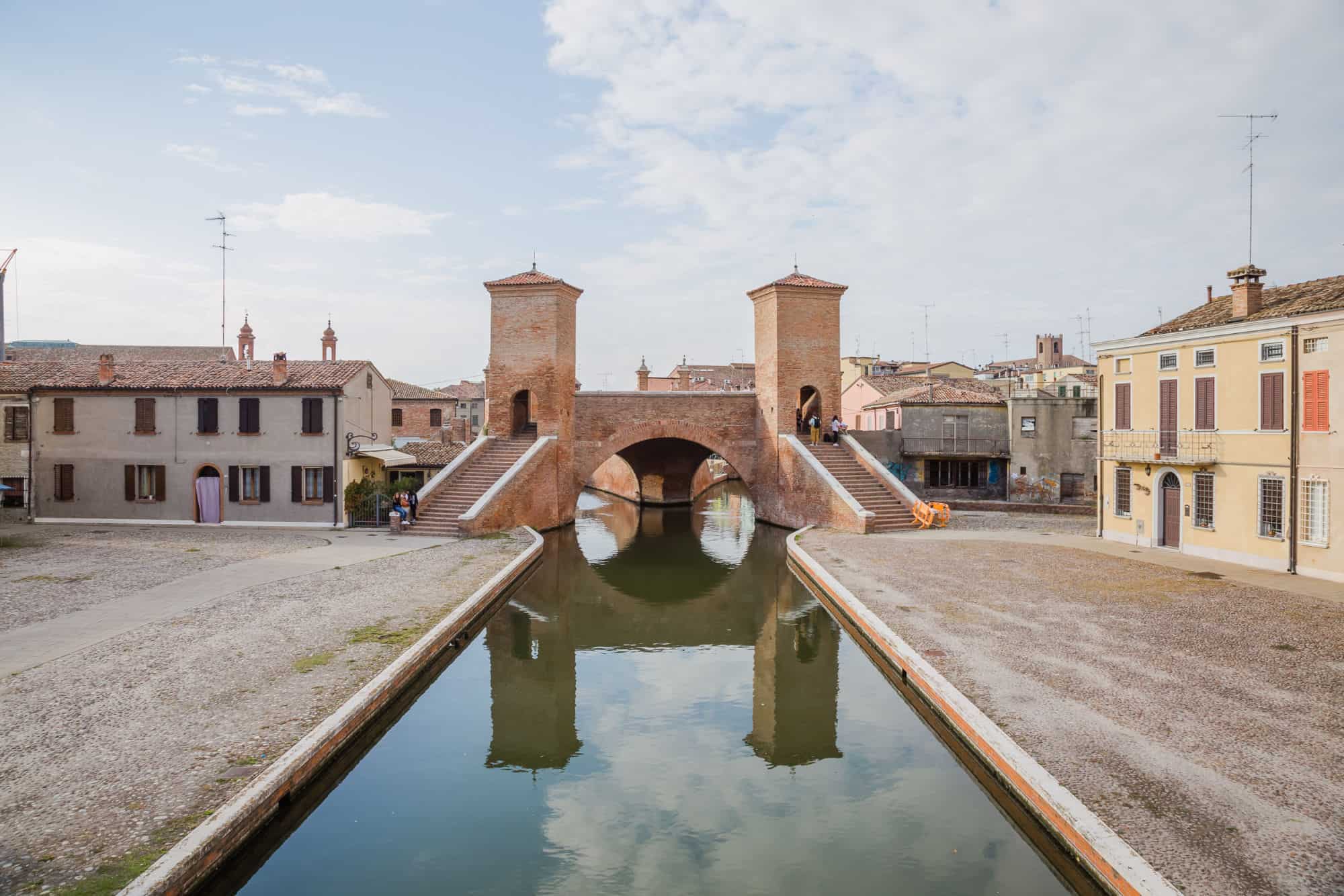 EMILIA ROMAGNA
Compared to the more popular regions listed above, Emilia Romagna is a bit undiscovered but this is what makes it so perfect for your itinerary. 

The most well-known city, Bologna, offers some incredible architecture and is home to the famed Pasta Bolognese. 

Venturing further afield will find you in places like Motor Valley where you can drive a Ferrari, the birthplace of parmesan cheese in Parma, the wild Po Delta, and the little Venice town of Commachio.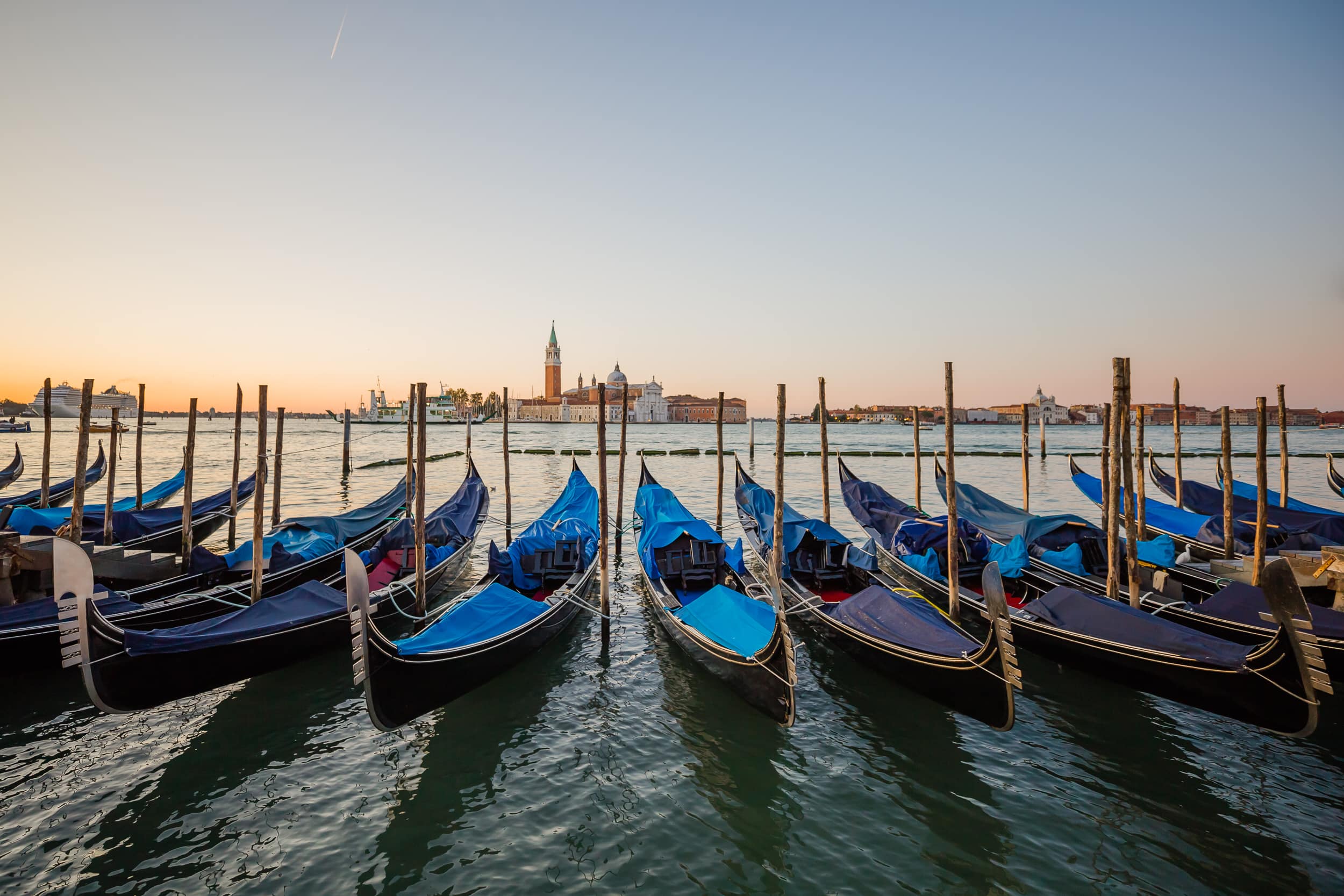 VENICE
One of the most famous cities to visit when you travel to Italy is Venice, but it's a city that you're best to visit in the offseason because in summer it struggles with over-tourism.

You can cruise along the canals, visit the Venice Lido and delve into the unique culture and history of Venice.

Since there is no motorized transport in Venice, your only options for exploring are either on foot or by boat. Despite this, wandering along the canals is a highlight.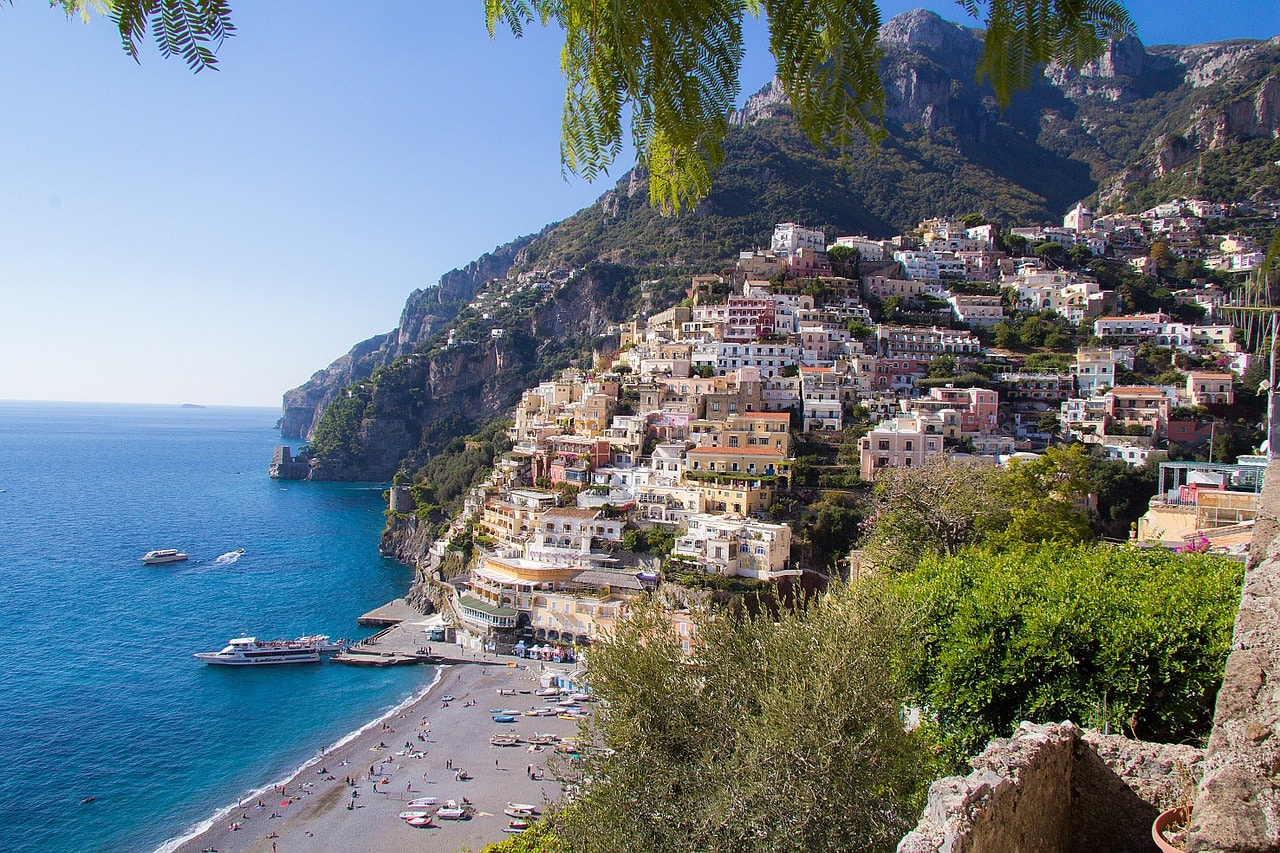 AMALFI COAST & SICILY
The Amalfi Coast is a 50km stretch along the Sorrentine Peninsula in the southwest of Italy.

Here you can find bright turquoise waters, pebble beaches, and a laid-back lifestyle.
Head to the south, to visit Sicily, the beautiful island off the coast of Italy which lies in the shadow of Mount Etna.

Bask on the glorious beaches and enjoy the warm Mediterranea sea, before heading out to explore rural villages and historic cities across the island.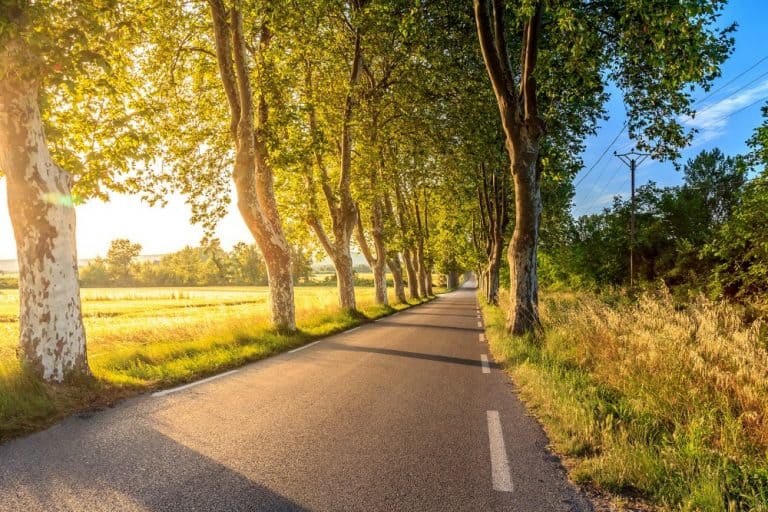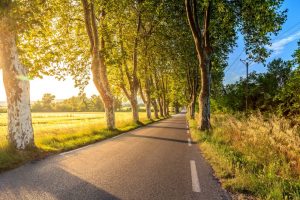 TUSCANY
Tuscany is a fantastic region to visit because this is one of the most beautiful places in Italy. You can explore the renaissance cities of Florence and Siena, and marvel at the Leaning Tower of Pisa.

In the countryside, you can visit medieval towns and villages, take a road trip through the Tuscan Hills, and wine and dine at the region's best wineries.

It is a part of Italy that combines the best of nature, landscapes, food, history, and culture. 

ITALY TRAVEL BUDGET
Setting a budget for travel to Italy is highly dependent on your travel style. It is possible to visit just about anywhere in Italy on any budget and still have a great trip. That said, you can make your trip as basic or as luxurious as you desire.
Italy uses the Euro, making things simple if you are traveling through Europe. Unfortunately, prices can vary drastically across the country. The more touristy a destination is, the more things are going to cost.
For example, a hostel in Milan in peak season can cost 20 Euros, whereas a hostel in Venice at the same time can cost as much as 40 Euros. Prices below can also vary hugely depending on the season.
The prices below are just an indication of spending costs in each budget, based on peak season prices.
ACCOMMODATION: Varies by type and rating. Generally, you can expect camping to be free to Euro 20 per night, hostels to average Euro 20 to 40 per night, mid-range hotels to average Euro 50 to 100 per night and luxury hotels to be Euro 200 and up per night.
ATTRACTIONS: Costs vary. Many museums and historical attractions will charge entrance fees, which may average to be around Euro 5 to 10 per person. Many natural attractions are free though.
TRANSPORTATION: The most popular method of travel around Italy is by train, bus or rental car. The Flix Bus Inter City Fare averages Euro 20 and the intercity train averages Euro 50 (Milan to Rome). Be sure to book in advance for the best prices. Car rental varies by length of time and generally average around Euro 20 per day for a compact. A litre of petrol will cost you around Euro 1.50.
FOOD: Food will vary widely depending on your tastes and what restaurants you choose to visit on your trip. Generally, though, you can expect to find street food (pizza) for around Euro 6, take a meal in a mid-range restaurant for Euro 25 per person and pay around Euro 5 for a pint of beer.
BUDGET
---
50 EURO PER DAY
Staying in hostels, eating fast food or cooking own food, and entrance and transport to a few attractions. (Book in advance)
MID-RANGE
---
150 EURO PER DAY
Private rooms. Restaurant meals. Lots of museums, attractions and a couple of day trips.
LUXURY
---
250 EURO + PER DAY
Upscale hotels. Private transportation. Restaurant meals and bars. No limit on attractions or museums.
WHERE TO STAY IN ITALY
Below you will find some of the places we have stayed during our travels in Italy. These are individual properties that we enjoyed and would recommend to other travelers.
For more in-depth information, be sure to check out the following articles if you plan to visit Venice, Florence or Rome.
HOW TO GET AROUND IN ITALY
Italy has an extensive transport network, with regular intercity connections provided by bus companies and on the rail network. Rural areas can be difficult to access though using public transport, as connections can be infrequent, so for ultimate freedom, private car hire will always be the most flexible option when you travel to Italy.
FLIGHTS: There are a number of budget and scheduled airlines operating flights for travel to Italy from across Europe and the rest of the world. It's an easy country to fly into, and most cities will also have regular connections domestically to other major cities and airports.
BUS: Italy is connected to the rest of continental Europe by a large bus network, with major cities having regular departures each day. Major cities within Italy are also well connected by bus routes too. A popular bus company that operates across Europe and Italy is FlixBus, and they offer easy online booking, with big discounts for advance bookings. Long-distance coaches are comfortable and air-conditioned.
CAR RENTAL: Renting a car can be a great way to explore Italy, particularly if you are traveling to more rural areas of the country such as Tuscany, and places where public transport is limited. Check out Discover Rental Cars for great deals.
TRAIN: Italy also has a large rail network, with major cities connected by fast, high-speed trains, while slower regional trains connect smaller towns and cities. When you travel to Italy, rail journeys can be a great way to get around. Trains are generally comfortable and modern, and travel time can be much less than driving or taking the bus. Fares are generally higher though than taking the bus, although booking in advance can get you some good deals.
CYCLING: Increasingly, long-distance cycling is becoming a popular way to see Italy. The country is well set up for cyclists, with cycle paths and lanes in cities and in the countryside.
METRO & CITY BUS: Many of the larger cities such as Rome and Milan have large metro systems that allow for easy travel, and have cheap fares. If there's no metro, then there will be a public bus system in place too, offering low fares across cities and towns.
WHEN TO VISIT ITALY
For the most part, Italy enjoys a Meditteranean climate, with generally hot weather for the majority of the year, but with colder rainier winters. The mountainous areas in the north of Italy experience a more varied climate than the coast, with much colder and harsher winters, and plenty of snowfall the higher up you get.
Italy is a year-round destination, particularly if you are looking to enjoy the historic sights in the cities, and to visit the museums and galleries across the country – in this case, the weather will have little bearing on your plans, and you can travel anytime.
Italian summers are notoriously hot and dry, and this is when tourists travel to Italy from all over the world to lounge on the beaches and sun themselves. The peak season is most definitely summer, falling between June and September. This is when travel to Italy will cost the most, and when things can be booked out far in advance.
The shoulder seasons, spring and fall, often offer great weather throughout the country, with lots of sunshine and only intermittent rain. In fact, the weather can be rather pleasant in comparison to the scorching temperatures of summer.
The shoulder seasons are also a much cheaper and quieter time to travel to Italy. Flights to Italy are cheaper, hotels have more availability and the museums and galleries have much shorter entrance queues.
If you really want to escape the crowds in the major cities though, then head to Italy in winter. If you don't mind the rain, it can be a much more peaceful experience. In the mountains, winter brings plenty of tourists looking to indulge in winter sports such as skiing and snowboarding.
PACK LIKE A PRO FOR YOUR ITALY TRIP!
SAFETY IN ITALY
Travel to Italy is generally a safe endeavor, however, there are certain areas in large cities that you will want to avoid, particularly at night. If you stick to the touristy areas and popular tourist trails, you shouldn't encounter too many issues.
A big issue in the cities is petty theft though, and you will want to be careful of your belongings and pockets on packed metros and buses, particularly in more touristy areas.
While Italians are generally friendly and helpful, some city's tolerance for tourism is being pushed to the limits, and in places such as Venice, it's best to pay extra close attention to local laws and etiquette, so as no to offend or disrespect locals, or get yourself fined.
As with any destination, we recommend learning and adhering to certain safety practices when you travel. Be sure to read our personal travel safety tips, compiled from our travels across 7 continents.
ITALY TRAVEL: BOOKING RESOURCES