As summer approaches I can't help but think back to a summer I once spent backpacking around Italy with my best friend and sister. It was one of my favorite travel adventures, and I can't wait till we arrive back in Europe so I can revisit some of the best places to visit in Italy.
Visiting Italy is really easy and one of the best ways to travel is via train. Your great railway journey can start and end anywhere, so be sure to do your research and devise a plan that will give you the best Italy itinerary possible.
---
Best Places to Visit in Italy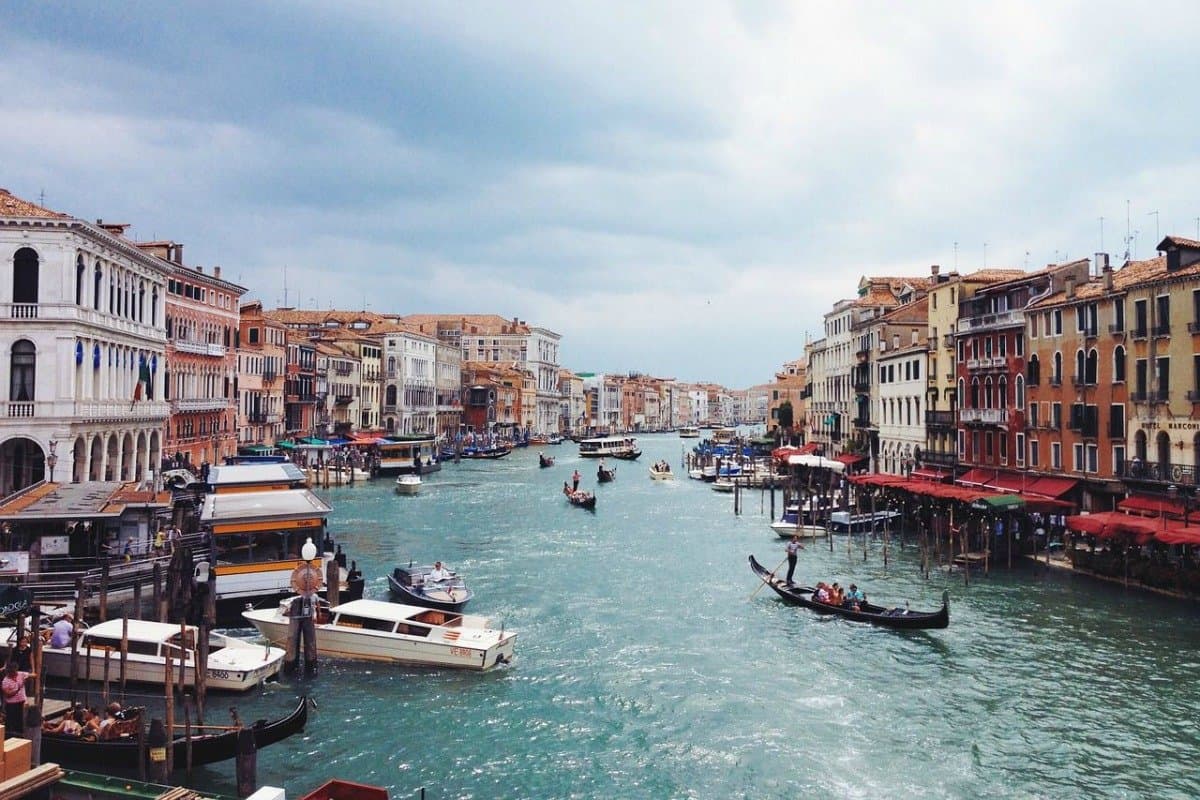 Venice
It is easy to see why Venice was at the top of our list. The city itself is magical and you could spend hours wandering around in search of its many sights. The best way to approach Venice though is to be flexible, and not intent on skipping from landmark to landmark.
Take a look at the map and just let yourself wander in the general direction. You will uncover so many hidden treasures this way in addition to the major highlights of the city. Just take your time and soak it all in.
However, be sure to pencil in wanders around these iconic Venice must-sees: Rialto Bridge, Bridge of Sighs, Doges Palace, St Marks Basilica, Piazza San Marco, Santa Maria della Salute and the Grand Canal.
Taste your way through Venice on this delicious food and wine tour. Follow a local guide to wine bars and discover where local Venetians go-to drink and mingle. At each stop, sample regional wines and Prosecco served alongside plates of the popular Venetian appetizers called 'cicchetti.'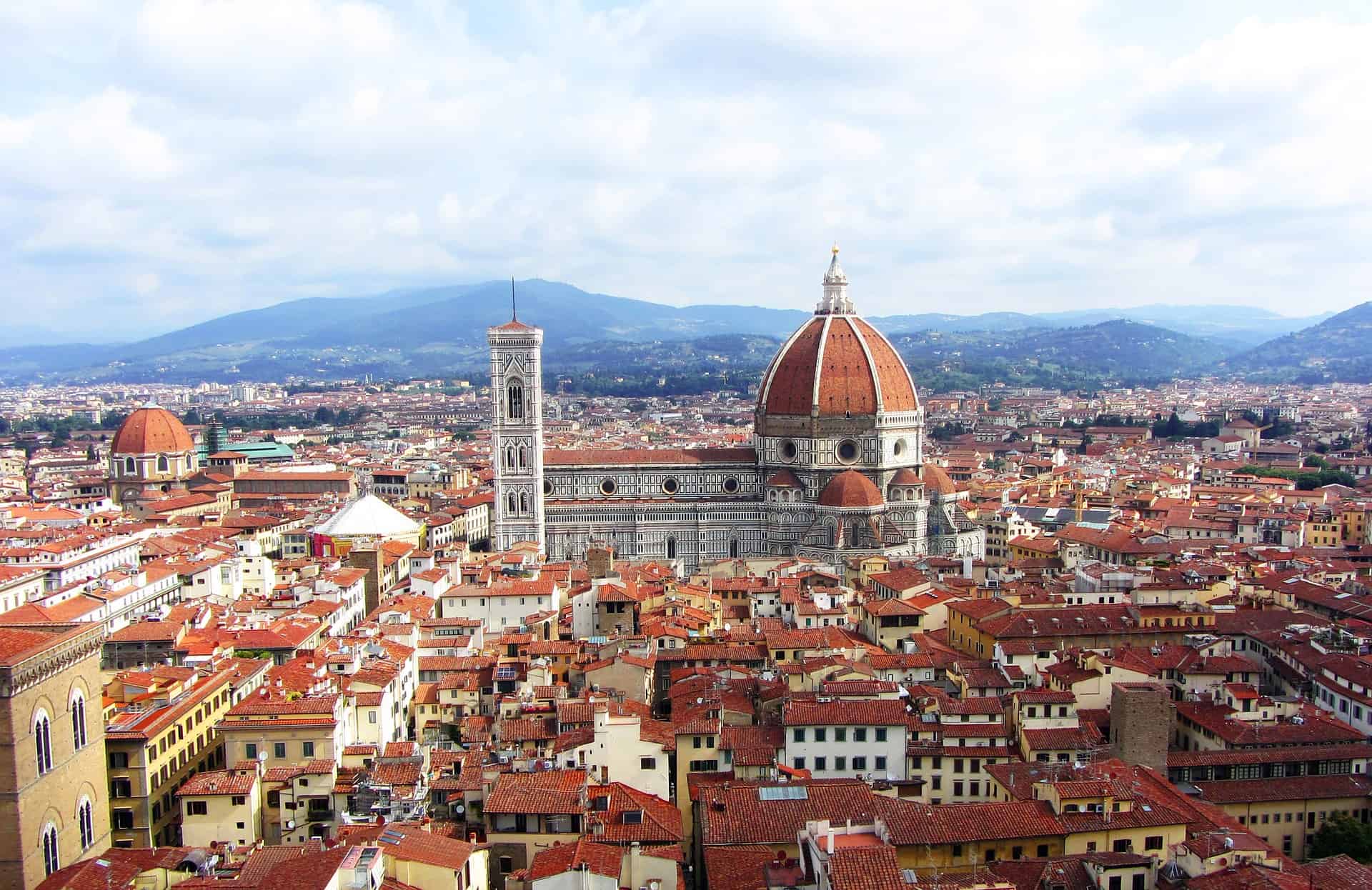 Florence
After leaving Venice, it is hard to look forward to the other wonders of Italy. You think in your mind that nothing can be as perfect as strolling along its quiet canals and narrow streets, but that all changes the minute you step off the train in Florence.
The center of the city is made up of the towering Piazza del Duomo. You won't be able to take your eyes off it as you wander closer to the massive structure, and will have just checked your first item off the list of things to see in Florence.
After spending some time at the Duomo be sure to take some time and see the Statue of David. He isn't easy to find, but once you do it will be well worth the trouble. On another day, put your legs to work and climb to the top of the Piazza de Michelangelo for the best view that Florence has to offer.
Other things to check out include the Uffizi Gallery, Ponte Vecchio, and the Florence Cathedral. And lastly, your trip would be incomplete without a stop at one of the many gelato shops within the city center.
Make the most of your time in Florence with this combination tour covering all of the city's iconic sights in one day. Skip the line at the Accademia Gallery to marvel at Michelangelo's 'David'; gaze up in wonder at the great red dome of Florence's Duomo from the outside; and explore the streets of the historic city center with insights from an expert guide.
Siena
This city has been lost in time, which makes it a fantastic place to visit on your next trip to Italy. The main highlight of the town is the annual horse race that takes place between the competing districts of the town.
The main square is made into a horse track and everyone gathers around to watch a man from each district race the chosen horse, bareback, around the track. The first mounted horse to cross the finish line wins the race, plus the title for their district.
If you're not able to visit during the horse race, there are still plenty of things to check out during your trip. Start in the main square with the Piazza del Campo. You can't miss the hovering bell tower, beautiful fountains and open brick area.
The buildings that surround the Campo are tall and close together, leaving much to the imagination as they let you through narrow openings into the city streets.
The city maintains a lot of its historical significance with well-maintained buildings, basilicas and street shops. You can easily spend a couple of days exploring all of the nooks and crannies in this beautiful city.
There's only one way to see Tuscany, and the best way to do that is via hot air balloon. This 1-hour hot air balloon flight from Siena takes you above Tuscany to get a breathtaking view of the low-rolling hills, some clad in grapevines, others crowned by a rustic ancient villa. Ascend as high as 2,000 feet (609 meters) as you get a commanding view of the countryside and surrounding ancient villages and towns.
Assisi
After experiencing the peaceful canals of Venice and carefree days of wandering through Florence and the Tuscan countryside, it is natural to think you should head straight to Rome to complete your tour of Italy. If you are able to, however, hold that thought and take a small detour to the sleepy little town of Assisi.
Located in Umbria, it is home to the infamous Basilica di San Francesco. If you are seeking a cathedral that stands out from the crowd, then this is the place for you.
The cathedral is actually comprised of two separate buildings on top of each other: the one on the bottom, which contains the tomb of St Francis, is older and adorned with frescos. The top of the cathedral juts out of the mountain in a dramatic display of beauty.
Of course, there are many other things to check out in this city, but if you are able to make it there on a shortstop, you will be rewarded with a single visit to this cathedral.
Discover Assisi's rich history on a private, 3-hour walking tour. Stroll through the charming squares and narrow streets of the old town, and learn about the city's multilayered past as you view ancient Roman ruins and medieval buildings. Pay homage to Assisi's famous patron saint at the Basilica of St Francis, which boasts one of Italy's finest collections of church art.
Naples & Pompeii
South of Rome is the city of Naples, the world's birthplace of the pizza which, by the way, is delicious washed down with the famous zesty limoncello drink.
Naples is a huge city that holds a beautiful National museum where you can see gladiator outfits, artwork and artifacts from the city of Pompeii, and is well worth a stop en route to this city.
On the other hand, many people pass through Naples and head straight to Pompeii, and with good reason. A visit to this roman city should not be missed on your tour of Italy.
Mount Vesuvius looms in the background as you stroll through streets that were destroyed by a massive volcanic eruption that buried Pompeii in ash for centuries.
Many of the houses still contain original tiles and art for you to gaze upon while your mind takes you back to the day everything changed for the people that lived there. If you haven't had enough from your stop at Pompeii, you can also visit nearby Herculaneum as well.
Get the most from a day in Naples with a tour that covers off Pompeii and Mt. Vesuvius, with wine tastings and lunch in between. Enjoy a skip-the-line guided tour of Pompeii, exploring highlights including the Forum, houses, and baths. Then, visit a winery on Mt. Vesuvius for six wine tastings and a Neapolitan lunch before driving higher to gaze into the crater.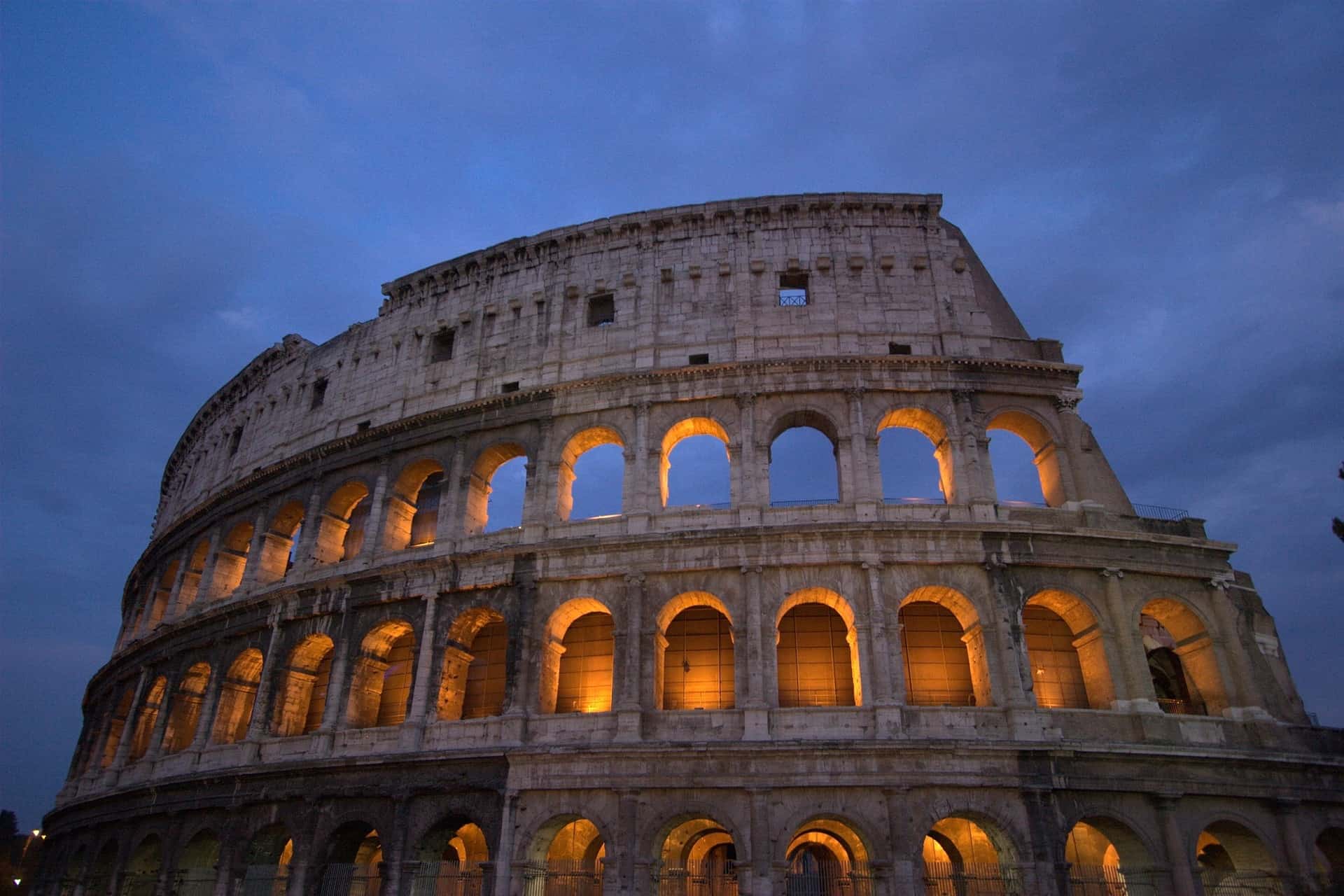 Places to Visit in Italy Recap
This is only a small sample of the many wonders of Italy; you could spend months touring the country and not even scratch the surface of all it offers. You may also have noticed that, yes, I left out Rome.
I figured that you already knew enough about what that great city has to offer and wanted to share with you some places that might not be on everyone's list of stops.
Regardless of how you choose to spend your time in Italy though, you will be met by many beautiful landmarks and wonders around every corner.
Recommended Multi-Day Italy Tours
More on Italy:
Did you like this story? Share it!