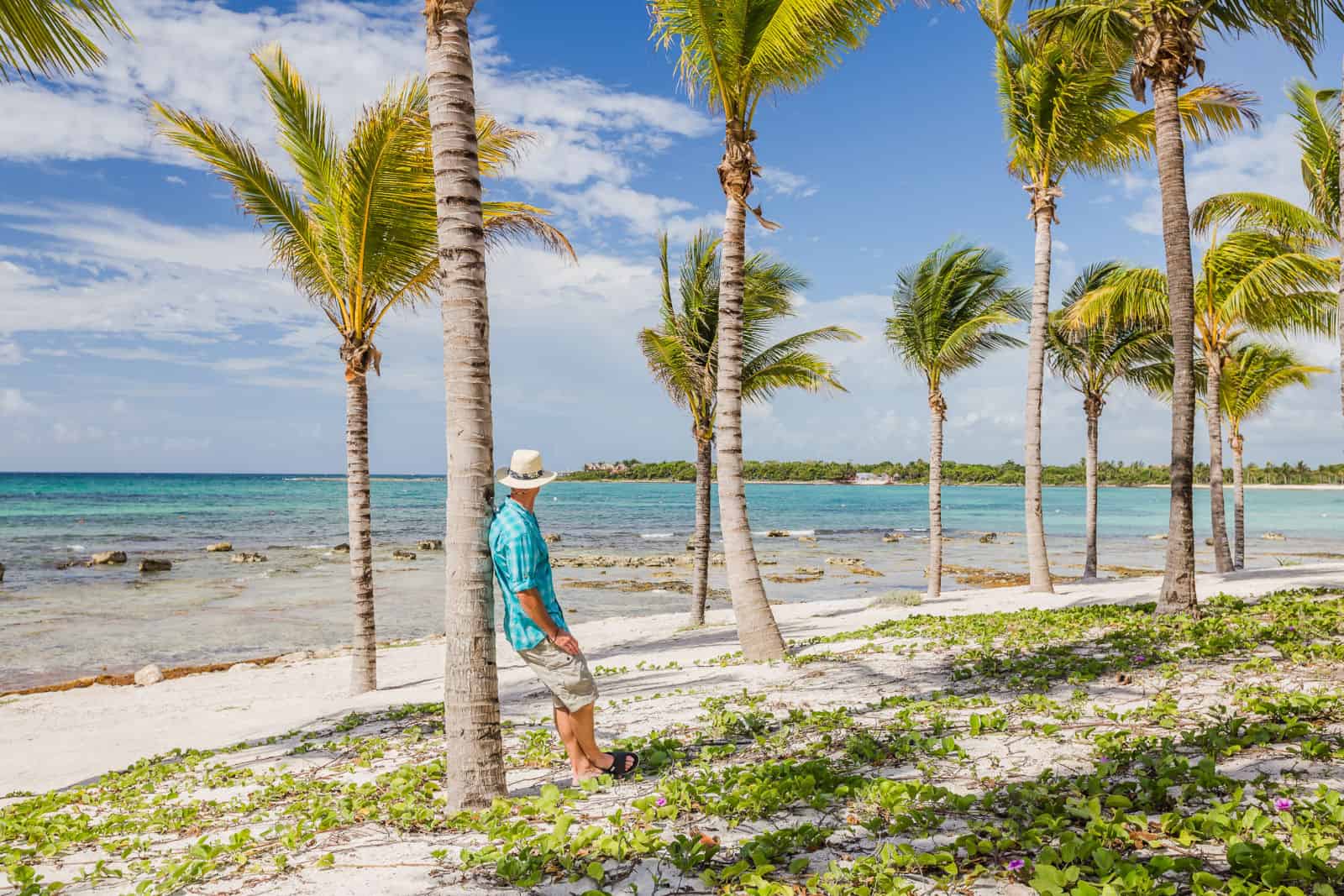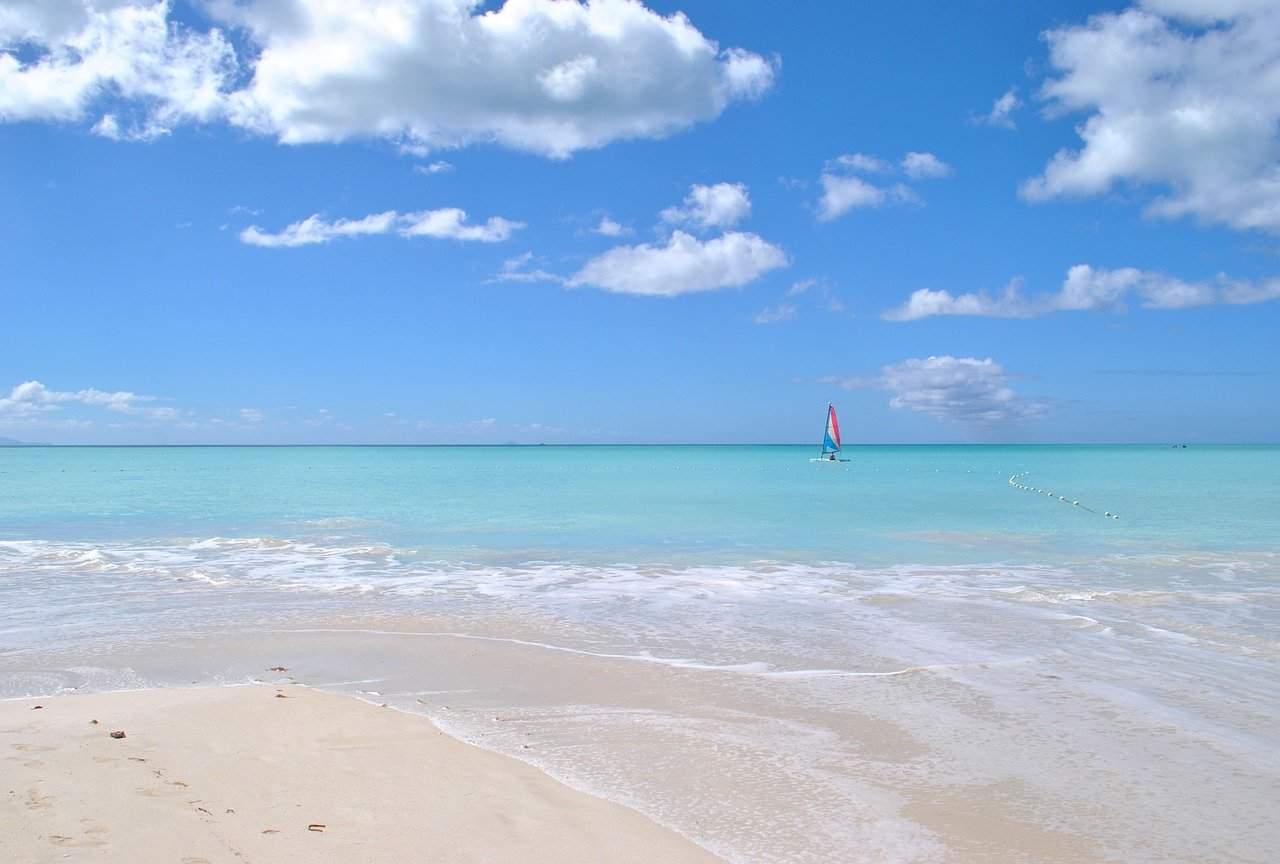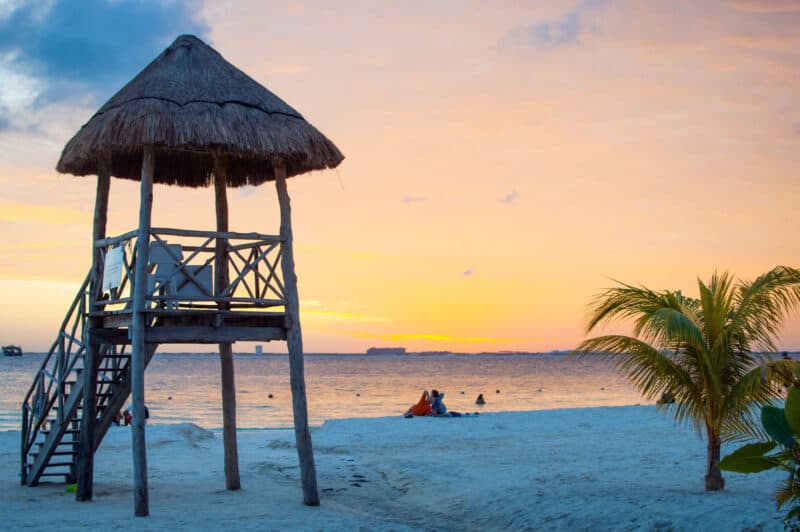 Ultimate CARIBBEAN ISLANDS Travel Guide
The concept of the Caribbean Islands seems relatively simple at first. It's a geographic area that defines the islands within the Caribbean Sea and would be considered part of North America.
But actually, it's much more than this, because the Caribbean is a part of the world that is not just defined by geography, but by the deep-rooted politics, languages, and cultures of the 28 different nations that encompass over 7000 islands.
And that's before you even begin to look at the broader definition of the Caribbean, which can include any of the Central and South American nations which have long coastlines that line the Caribbean Sea.
It's a complex beast, and the complexity is vividly displayed across the multitude of different countries that can be included under Caribbean Islands travel, some of which are technically in the Atlantic!
The Caribbean Islands themselves are generally grouped into distinct regions.
The Lucayan Archipelago is found in the north-west, bordering the Atlantic, and comprises the Bahamas and Turks and Caicos.
The Greater Antilles is where you will find the Caribbean's largest islands, including Cuba, Hispaniola, Puerto Rico, Jamaica and the Cayman Islands.
The Lesser Antilles comprises the easternmost islands of the Caribbean, which in turn is split into three more groupings, which are the Leeward Islands, Windward Islands and the Lesser Antilles.
Luckily, cruise ships had the sense to place all these different groupings into more sensible geographical groupings, and the Caribbean can be easier defined for travel purposes in terms of the Western, Eastern, Northern, and Southern Caribbean areas, as well as their historic designations.
CARIBBEAN TRAVEL: QUICK TIPS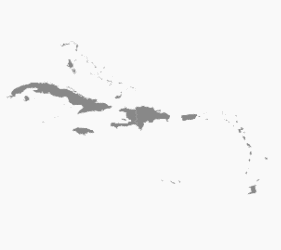 Don't Visit THE CARIBBEAN Without:
CARIBBEAN ISLANDS BUCKET LIST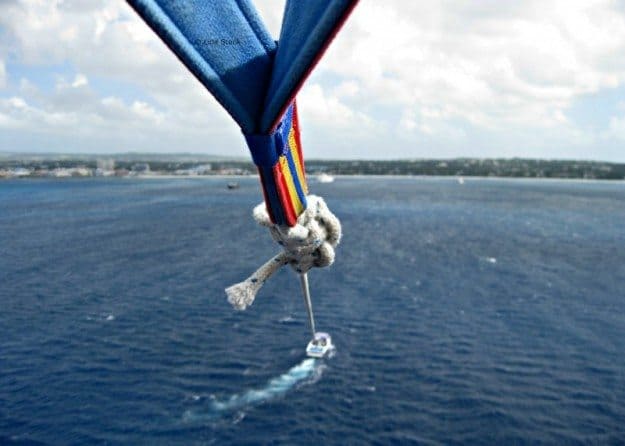 PARASAILING IN BARBADOS
Getting a birds-eye view of the Caribbean is an experience you will not forget! From that height you can see deep into the ocean, spotting turtles, sharks, and large fish. You also get a unique view of the coastline making this a must-do in Barbados.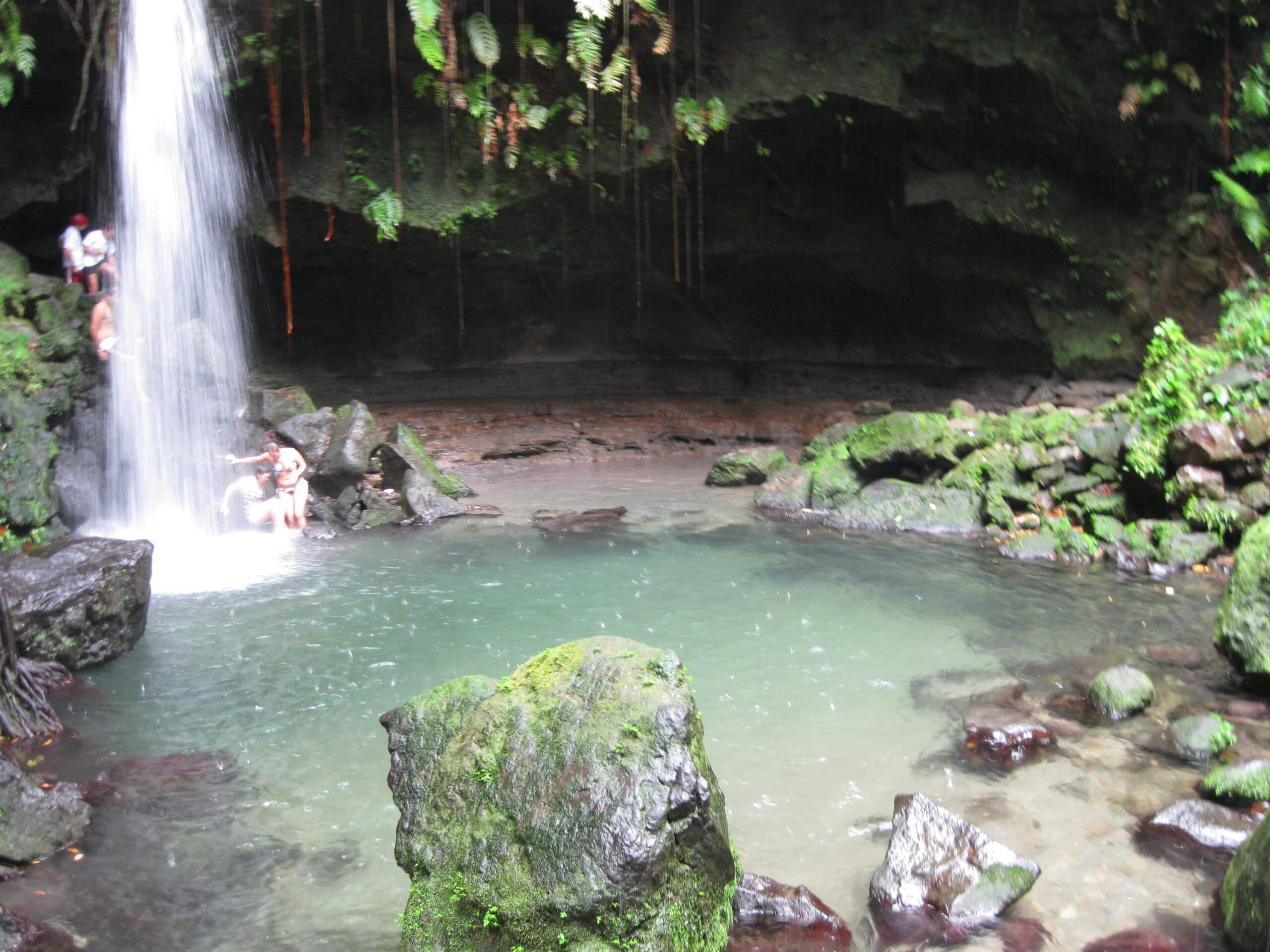 CHASE WATERFALLS IN DOMINICA
Dominica is an island of nature and one of our favorites in the Caribbean! The lush interior features some of the largest waterfalls of all the islands and hiking to them is a true adventure of discovery that you cannot miss. 

MORE THINGS TO TRY IN THE CARIBBEAN
There is no shortage of great things to do in the Caribbean during your visit and the biggest problem you'll face is fitting them all into your itinerary.
Each city has it's own offering and unique things to check out during a visit, so be sure to look at our city guides once you decide where you're itinerary will take you.
GO ZIP LINING IN ROATAN: Soaring above the lush jungles of Honduras is a definite highlight of any Caribbean itinerary. The course in Roatan is built with several segments, meaning this adventure lasts much longer than any single zip line. You'll get to be above the tree canopy with incredible views of the ocean.
SLOW DOWN IN CAYE CAULKER: It's all about island time when you visit Caye Caulker, Belize. There are some yummy local restaurants, white sand beaches and some fantastic snorkeling to be had here. It is also a great place to access the Hol Chan Marine Park from.
SEE THE STINGRAYS IN GRAND CAYMAN: Stingray City is steeped in history, as this sandbar has always been a place where fisherman clean their catch. As a result, many stingrays gather in this area and you have the opportunity to snorkel and swim with them. If you do this, though, be respectful and do not touch them.
GO DEEP SEA FISHING: While it's possible to go deep-sea fishing on any number of Caribbean Islands, we have gone in Cozumel. We recommend booking a half-day charter with a group of friends. The crew will take care of all the hard work and you get to enjoy the run of reeling in the catch.
VISIT BRIMSTONE HILL FORTRESS IN ST KITTS: Lesser known than the massive forts in Puerto Rico is this fortress located in St Kitts. Brimstone is strategically placed in the center of the island at the highest point, giving spectacular views of the island. Much of the fort is intact, including large rows on cannons that point out over the sea.
HIKE IN EL YUNQUE RAINFOREST: El Yunque is the only tropical rainforest that is part of the USA, and it covers a large portion of the eastern side of Puerto Rico. This park is full of fantastic hiking trails, drives, scenic overlooks and waterfalls to enjoy during a visit.
SAIL THE VIRGIN ISLANDS: This is one of the top activities to do in the Caribbean, and the Virgin Islands, both the US and British, offer prime clusters of islands for sailing trips. You'll visit the larger port towns and stop in the popular bays. However, you'll also find yourself enjoying sandbars with only the people on your boat. This experience offers a great balance for experiencing the islands.
BEACH HOP IN ANTIGUA: Antigua touts itself as having as many beaches as there are days in the year, so you should have no problems spending your days hopping from one glorious beach to the other. Just make sure you leave time to visit Shirley Heights and learn about the history of the island too.
TOUR MASSIVE FORTS IN PUERTO RICO: Puerto Rico offers up some of the most impressive and massive forts in the Caribbean. Acting as a strategic stronghold, the Spanish fortified the entire coastline of what today stands as the capital city of San Juan. It is possible to tour and visit the first today, learning the colonization history that goes along with them.
SLIDE DOWN DUNN RIVER FALLS IN JAMAICA: This has to be the singular most famous natural attraction in the Caribbean. Dun River Falls breaks free from the jungle in central Jamaica, leaving a prime opportunity to use it as a waterslide into the pool below. It's the perfect place to cool off when you're in the tropics. Just note, it's popular and you won't be alone.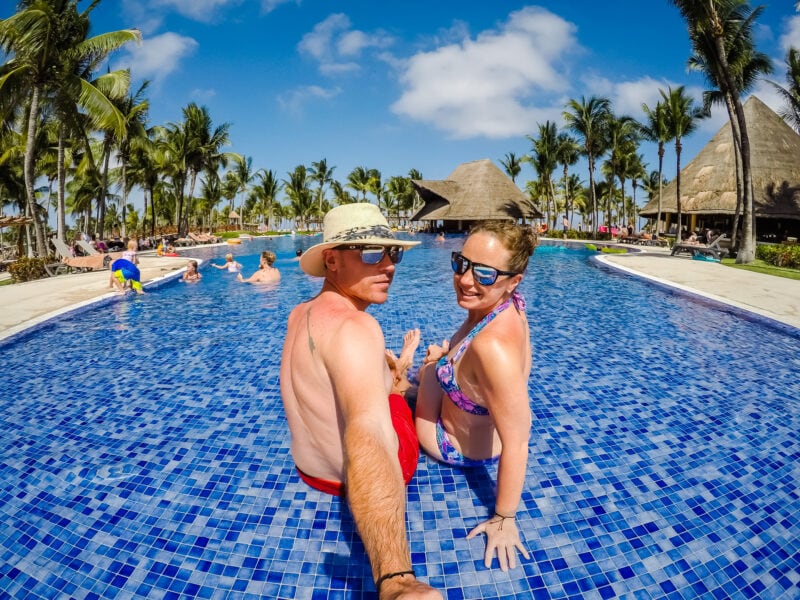 CARIBBEAN FESTIVALS
The Caribbean is always a lively and colorful place, and each country and each island has its own unique festivals and celebrations throughout the year.
In February it's Carnivale season across the Caribbean Islands, as many countries hold celebrations and let loose just before Lent begins. Great Carnivals to attend are in Puerto Rico and Cuba.
Christmas and New Year are always a great time to be in the Caribbean, while across the region you can find different festivals every month.
In November, you can experience the Pirate Festival in the Cayman Islands, in June Barbados holds their lively Crop Over Festival, while in May, Grenada hosts a loud and lively Drum Festival that attracts musicians from across the Caribbean.
PLAN THE ULTIMATE CARIBBEAN ISLANDS ITINERARY!
POPULAR REGIONS IN THE CARIBBEAN ISLANDS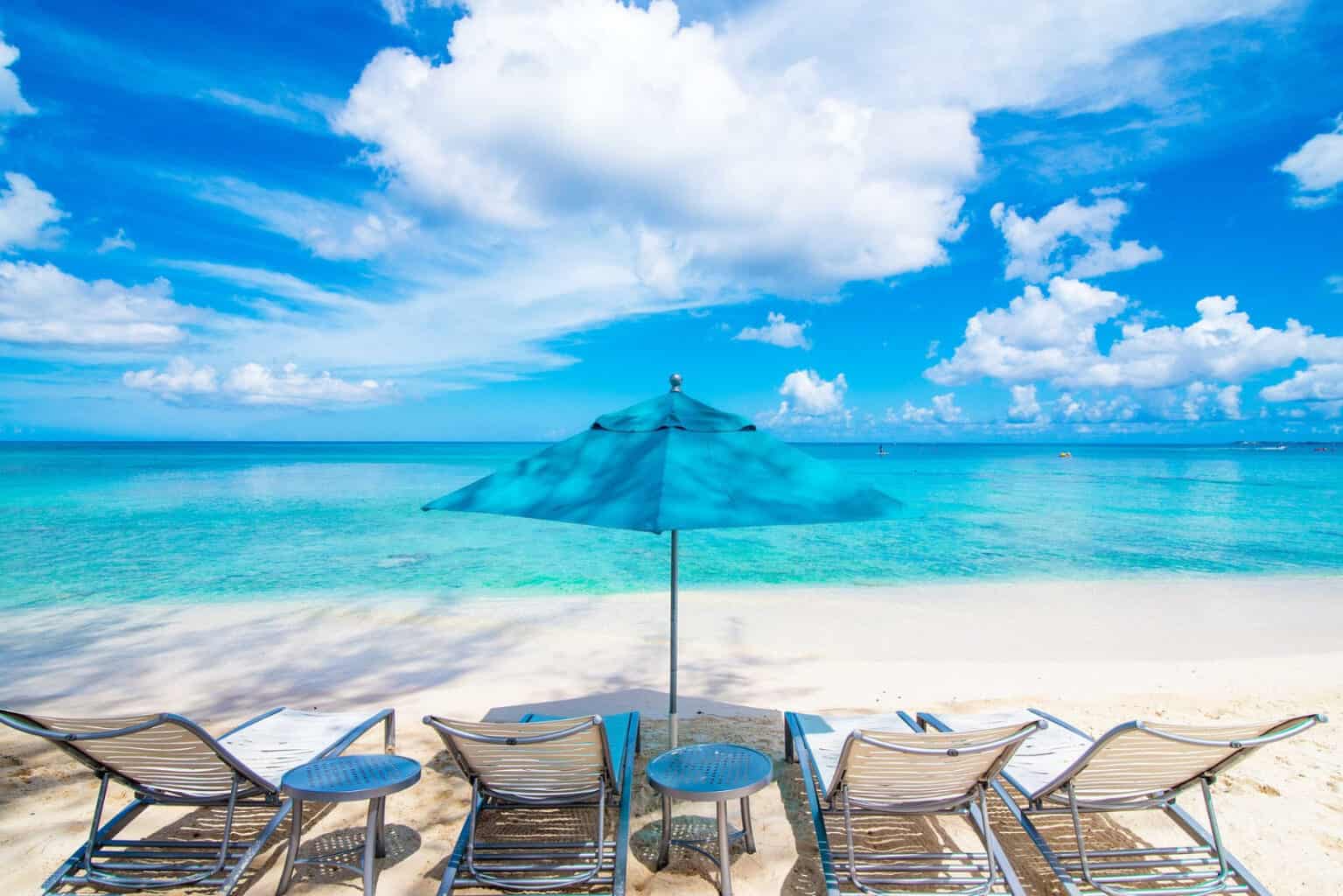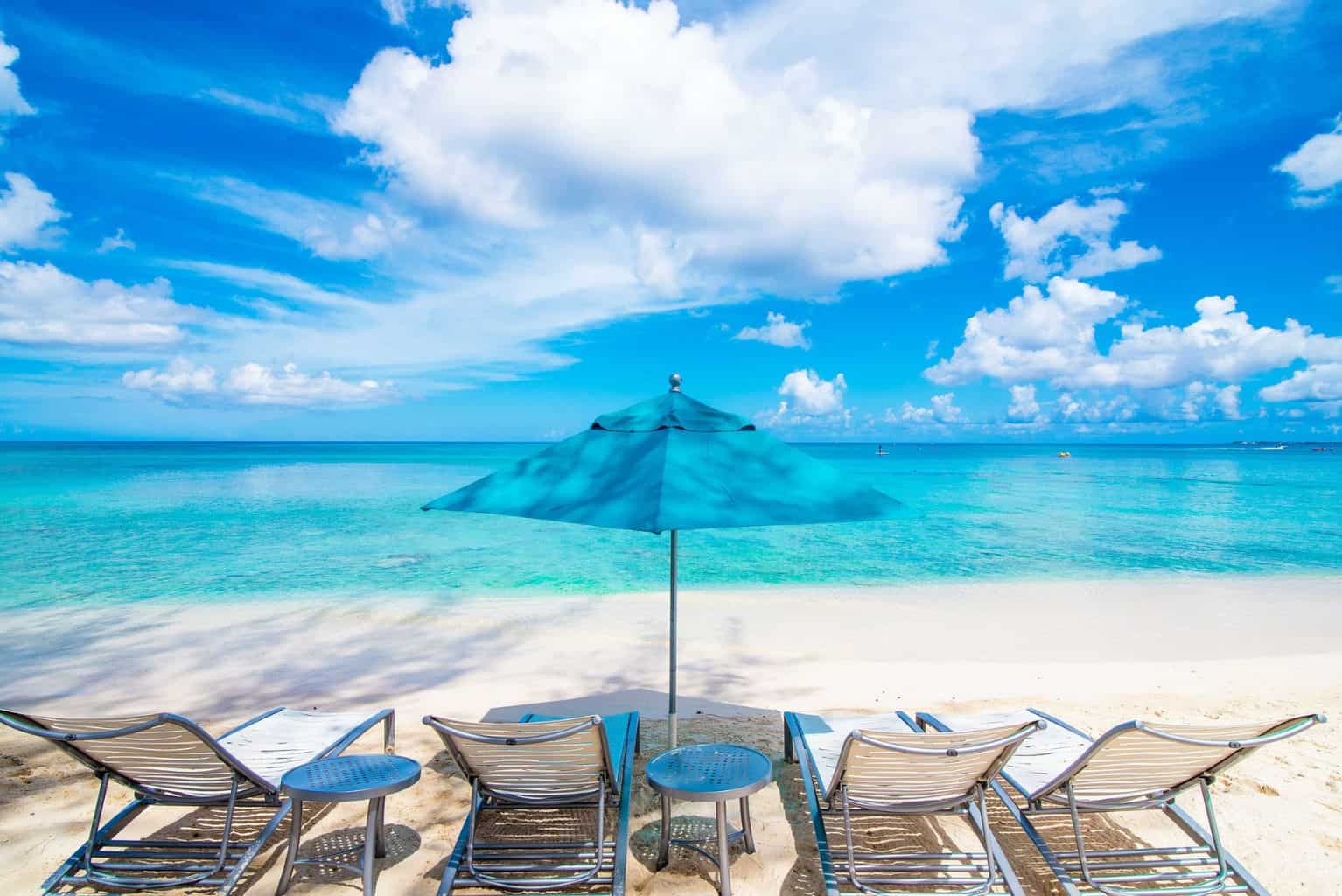 WESTERN CARIBBEAN
The Western Caribbean is one of the most popular itineraries when it comes to Caribbean Island travel.

This area includes all of the Caribbean islands that lie in the western part of the sea, so that means Cuba, Jamaica, and the Caymans.

The western portion though, also includes the Caribbean coast of Mexico, in particular, destinations such as Cancun and the Mayan Riviera.

It also includes the Honduran island of Roatan, and potentially coastal Belize too.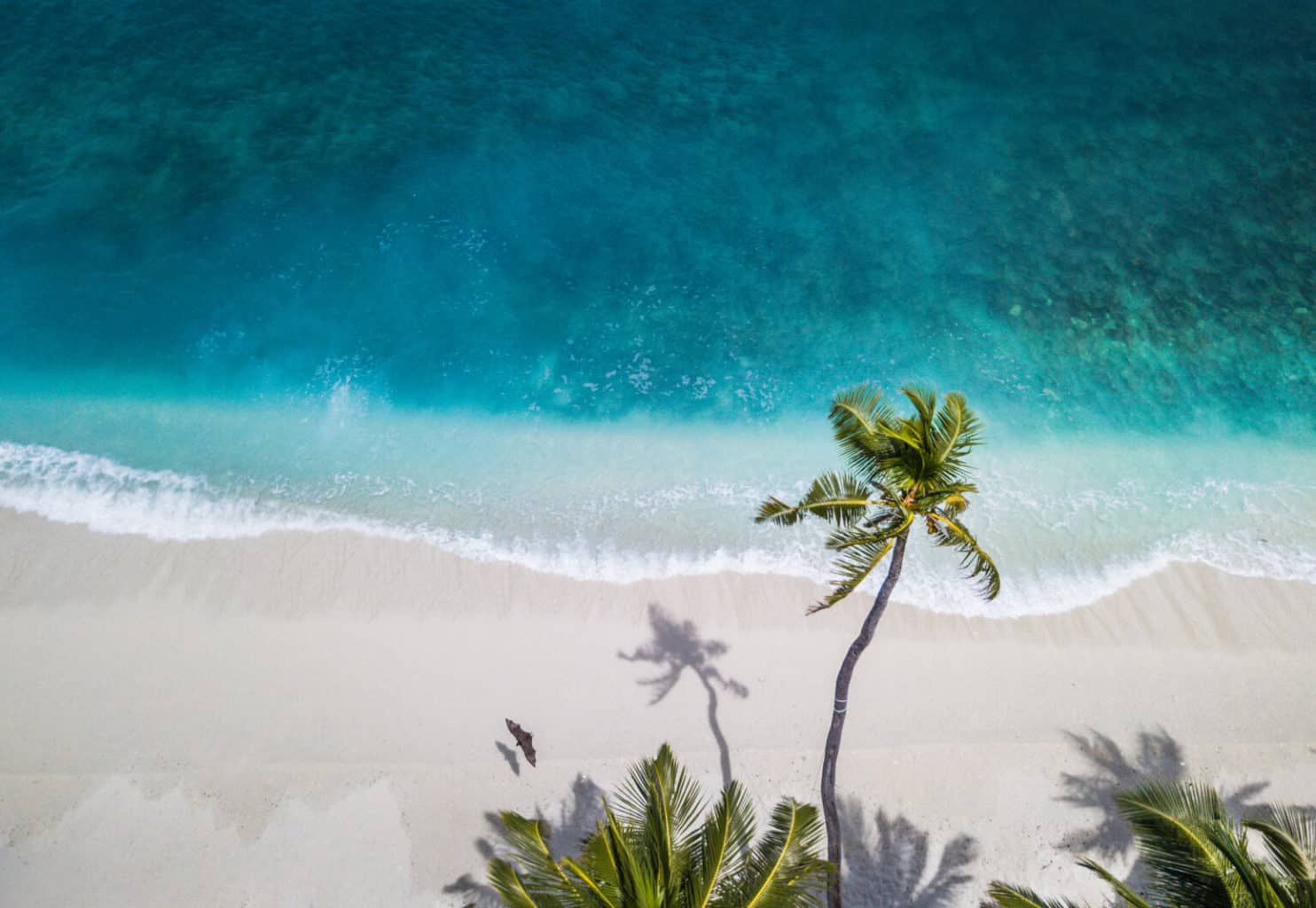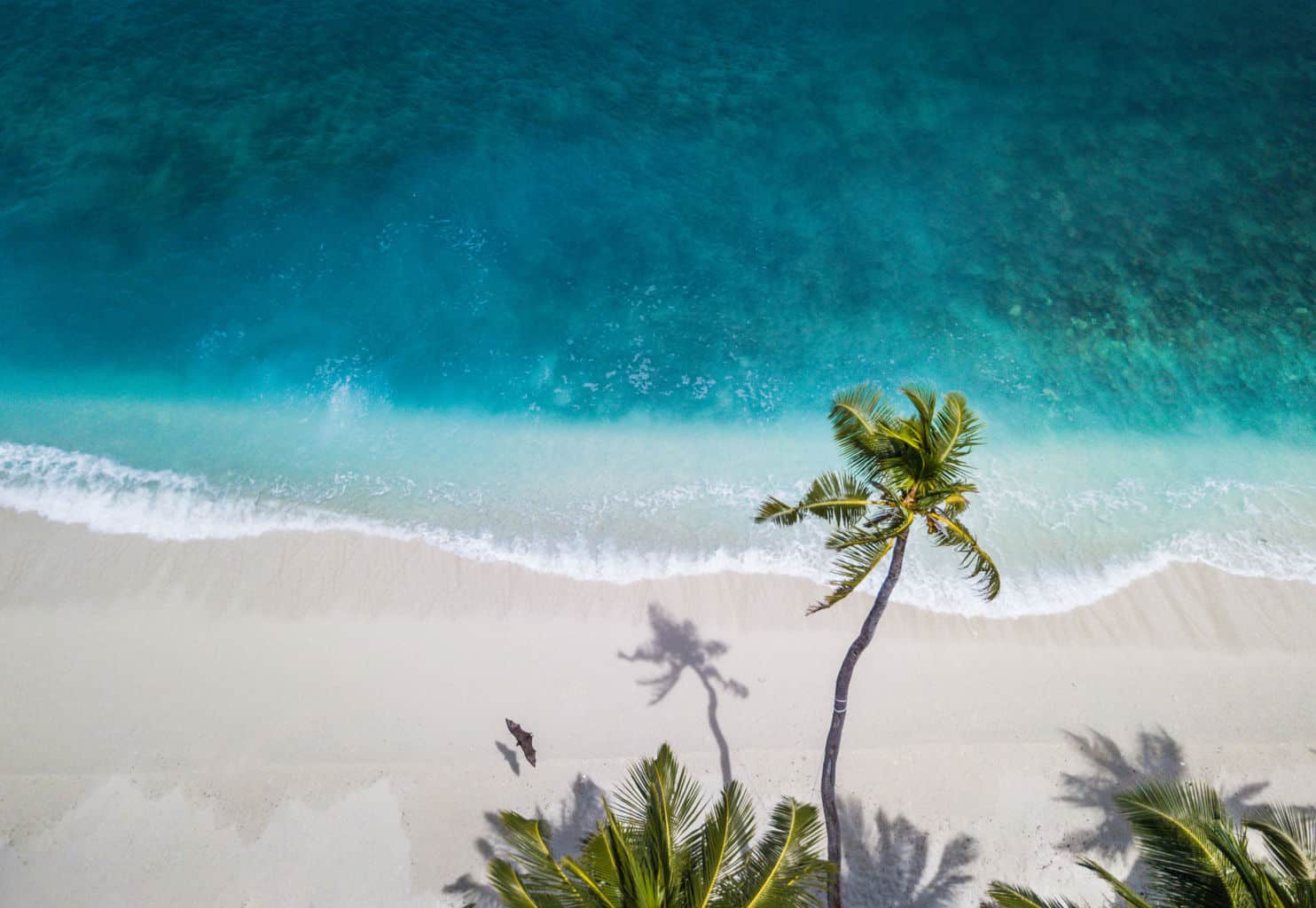 SOUTHERN CARIBBEAN
The Southern Caribbean is made up of the islands of Aruba, Curacao, and Bonaire, which are all found just off the coast of South America.

Travel in this region can also take into account trips that count southeastern Caribbean Islands travel in the itinerary too, so places such as Trinidad and Tobago, and Grenada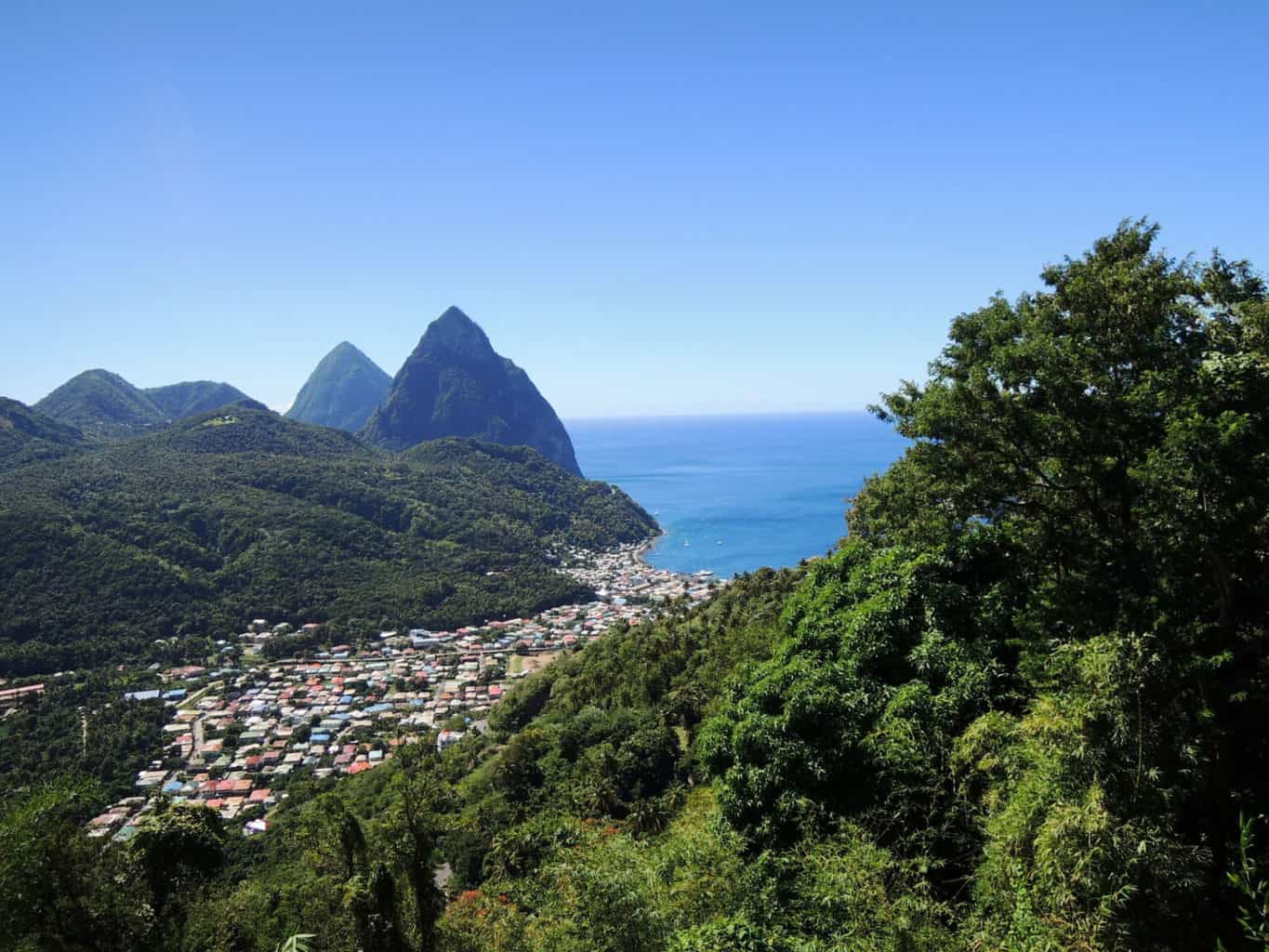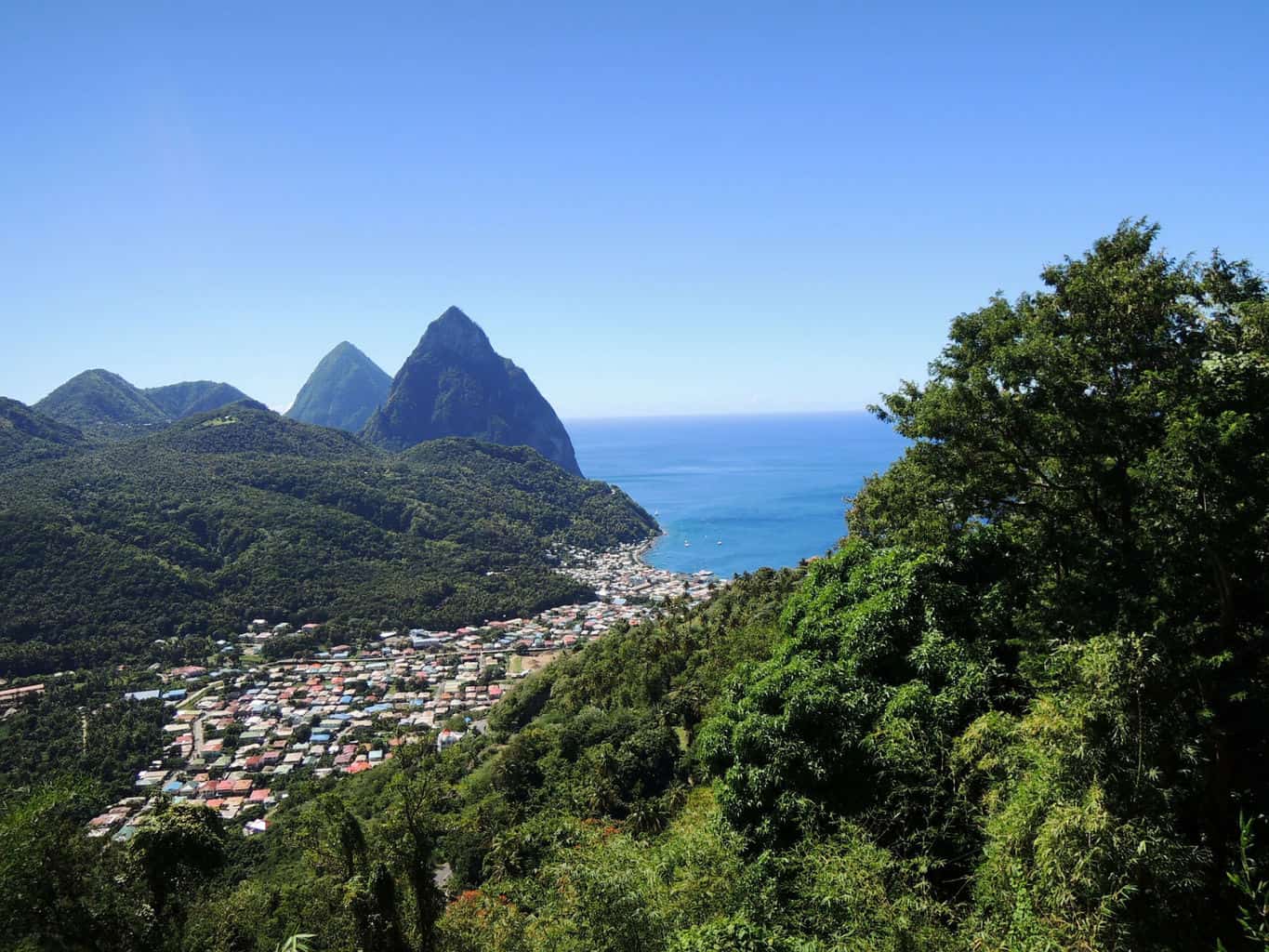 EASTERN CARIBBEAN
The Eastern Caribbean is anything east of Cuba, beginning with Hispanola, which is an island divided between the nations of Haiti and the Dominican Republic.

This is where you'll find many of the most iconic destinations in the Caribbean Islands, including classic places such as Barbados, Trinidad and Tobago, Antigua, the US Virgin Islands, and many more.
You can find a range of languages, cultures, and heritage, and each island is very different from its neighbors.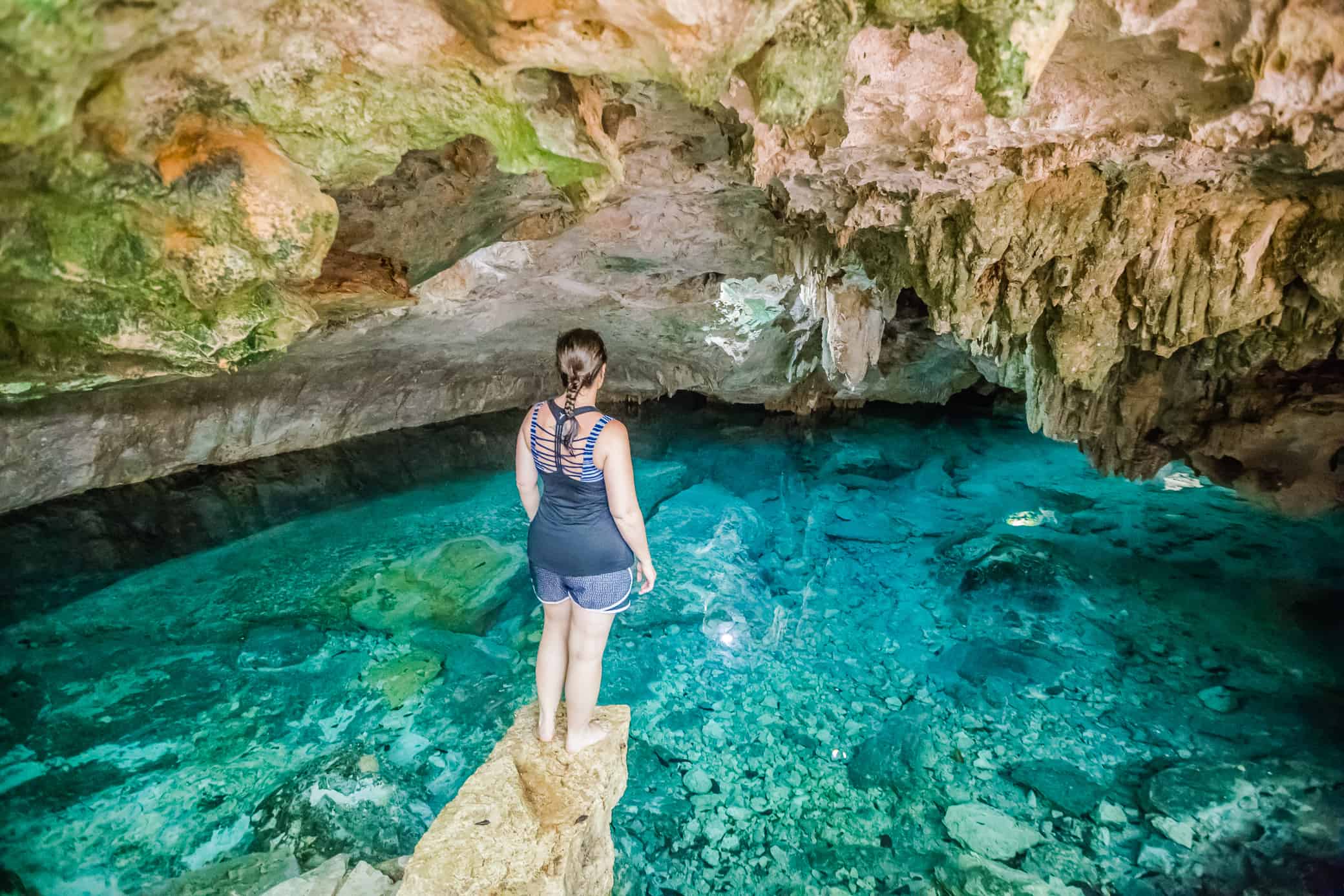 COASTAL CARIBBEAN
This area comprises the mainland coastal areas that are often included in many Caribbean travel itineraries both by land and sea.

This area spans Mexico, Belize, Honduras, Nicaragua, Costa Rica, Panama, Colombia, Venezuela, and their satellite islands that pepper the Caribbean Sea.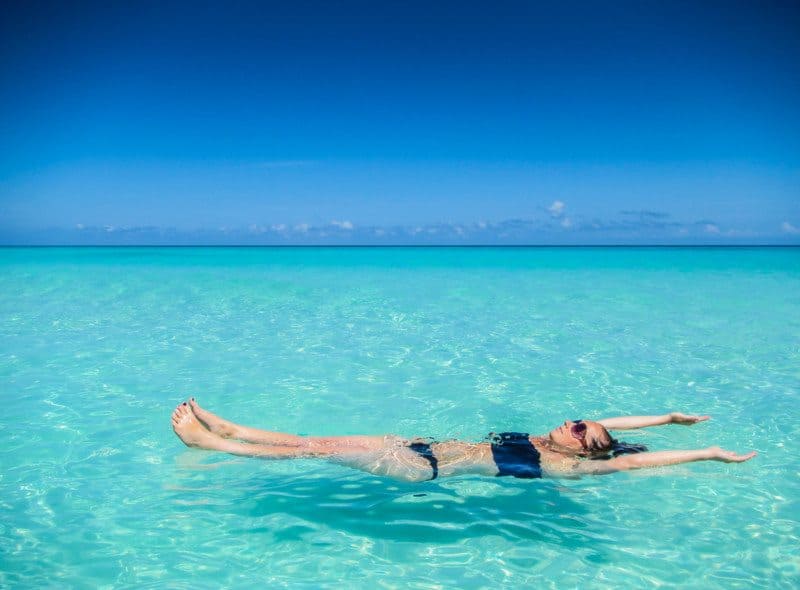 NORTHERN CARIBBEAN
The Northern Caribbean is really the Greater Antilles, which includes all the large islands such as Cuba and Puerto Rico (which also fall into itineraries covering eastern and western routes).

It can also count the islands further to the north, which are technically in the Atlantic, such as the Bahamas and the Florida Keys.

There's a fair amount of overlap when it comes to Caribbean Islands travel planning but don't let this deter you, especially if you're cruising. You really cannot go wrong with any of the islands.

CARIBBEAN TRAVEL BUDGET
Setting a budget for travel to the Caribbean is highly dependent on your travel style. It is possible to visit just about anywhere in the Caribbean Islands on any budget and still have a great trip. That said, you can make your trip as basic or as luxurious as you desire.
To help you set your budget, we've included some base range price estimations for travel within the islands. Of course, keep in mind that prices can fluctuate based on seasons, availability and festivals.
ACCOMMODATION: Varies by type and rating. Generally, you can expect a local guesthouseto be around $100 USD per night, mid-range hotels from $200 USD per night and luxury hotels to be from $300 USD per night.
ATTRACTIONS: Costs vary. Snorkel and mask rental is approximately $10 USD per day. ATV island tour, from $75 USD. Kayak tour, from $50 USD. Many natural attractions are free though.
TRANSPORTATION: The most popular method of travel around the Caribbean Islands is by bus or rental car. The local bus $3 USD. Car rental varies by length of time and generally average around $25 USD per day for a compact. Taking the interisland ferries will vary depending on route, but tend to be around $80 USD (Antigua to Barbuda).
FOOD: Food will vary widely depending on your tastes and what restaurants you choose to visit on your trip. Generally, though, you can expect to find street food or local restaurants for around $5 to $15 USD per meal, take a meal in a resort or hotel restaurant for $30 USD per person and pay around $3 USD for a beer.
BUDGET
---
150 USD PER DAY
Staying in cheap hotels in the offseason, eating local food, or cooking own food and transport to a few attractions.
MID-RANGE
---
250 USD PER DAY
Staying in nicer hotels. Eating restaurant meals. Enjoying a few tours, attractions, and activities each day of your trip.
LUXURY
---
400 USD + PER DAY
Staying in resorts with beach views, in peak season. Enjoying lots of activities and eating out or staying all-inclusive.
WHERE TO STAY IN THE CARIBBEAN ISLANDS
Below you will find some of the places we have stayed during our travels in the Caribbean. These are individual properties that we enjoyed and would recommend to other travelers.
HOW TO GET AROUND IN THE CARIBBEAN
There are a few ways to get around the Caribbean Islands during a visit, including cruises, ferries and flights. Despite most of the islands being small, there is a surprising number of ways to island hop. That said, it won't be cheap and may require connections on other islands. Plan ahead and be flexible.
CRUISES: The classic way to fulfill your Caribbean Islands travel plans, is to join a cruise. In fact, if you are looking to see lots of different islands in a short space of time, then this is the best option, even if you aren't a fan of cruise ships. There are countless itineraries you can join, with some taking in just the Western Caribbean or the Eastern Caribbean, and longer, extended cruises taking in the all the islands imaginable.
BUS: Most islands will have public buses available, although you'll find that generally, they are just used by locals. It's a great experience though, and although the public buses can be crowded, you can get around for a fraction of the cost of a taxi or of car hire.
CAR RENTAL: On the islands themselves, you might want to consider renting a car to get around. Most islands – aside from the larger islands in the north, such as Cuba – can be driven around in a day, and you'll be able to stop off and explore as and when you like. Check out Discover Rental Cars for great deals.
FLIGHTS: Many of the islands are connected to one another by light aircraft, or in the case of bigger islands, by more traditional air carriers too. Many routes will see aircraft stopping off at different airports across the Caribbean, and in general, you can find routes from most islands. The main carriers in the region are LIAT and Caribbean Airlines. From further afield, many islands are also connected to South America, Central America, North America, and Europe. There are plenty of direct flights to larger islands, but others may require changes, and may not have regular international schedules.
FERRIES: While it would seem that island hopping should be an easy way to travel around the Caribbean, in fact, it's quite a challenge, and it wouldn't be possible to visit every single island out there just using boats or ferries. Several islands are connected by Caribbean ferries – such as Antigua and Barbuda, and many of the islands in the Bahamas – but many more are not. If you have time and endless amounts of patience, then you can try and catch mail boats and cargo ships across the Caribbean, or you can try and hitch rides on yachts, but you will need an adventurous spirit and no fixed plans for this to work.
WHEN TO VISIT THE CARIBBEAN ISLANDS
Being spread across the equator, the Caribbean region experiences warm weather all through the year, with consistent temperatures ranging from 25 to 30 degrees celsius.
Alongside the warm weather, rain can generally be easy to predict in the Caribbean, with most of it falling between June and November, and the worst occurring in Hurricane Season.
Hurricane Season runs in the Caribbean from June to November, coinciding with the wet season, however, the worst only hits the islands between August and October, and these are the months to avoid.
Head south though, between August and October and you can still safely visit islands like Trinidad and Tobago, which generally avoid any hurricanes.
The busiest time for Caribbean Islands travel is always from December to May, when the weather is warm, but not overbearingly hot and the weather is dry. There's almost no chance of rain, and so it's the perfect time to visit.
In particular, December and January are always exceptionally busy, as tourists flock to the Caribbean to escape the cold weather in the Northern Hemisphere, and especially so during the Christmas holidays when families have time off from work.
PACK LIKE A PRO ON YOUR NEXT CARIBBEAN TRIP!
SAFETY IN THE CARIBBEAN ISLANDS
Safety can vary from island to island. If you are staying in touristy areas or resorts, then you'll be quite safe from harm, but you will want to keep an eye on your personal belongings, as opportunistic theft can be a problem.
In some of the cities on particular islands, you may want to stay clear of certain districts and be careful at night, while some destinations – such as Haiti – just have downright terrible reputations all around.
With travel to more than 100 countries on all 7 continents, we have plenty of advice to ensure your trip goes smoothly! Be sure to check out: 25 Essential Safety Tips for Travel
CARIBBEAN ISLANDS TRAVEL: BOOKING RESOURCES