A beautiful Caribbean island, Cuba is widely known for its rum, white beaches and tobacco. But Cuba also has incredible mountains, valleys and cities that date back almost 600 years.
It is a place rich in history and steeped in culture and it is also a place full of surprise – read our interesting facts about Cuba to find out for yourself.
While traveling to a destination like this via a group tour can be a memorable experience, sometimes going out on your own and embracing the challenges of independent travel can be just as memorable and certainly rewarding.
As one of our most recent destinations and a place that is often viewed as being unsafe, we have compiled a short set of Cuba travel tips that will help you to prepare for experiencing more of the real Cuba whether you decide to join a tour or travel independently.
Don't leave home without Lonely Planet Cuba (Travel Guide)
---
Essential Cuba Travel Tips
---
1. Learn Some Spanish
One of the biggest Cuba travel tips we can give you is to learn some Spanish before you go. There are two main languages in Cuba: English and Spanish. Although many locals will try to speak English, many of them have not had the chance to learn.
To help you communicate, learn some basic Spanish phrases and carry a small Spanish-English dictionary with you. There will be many times when it is not possible to communicate in English and this will come in handy. It also proves useful if you need to translate signs or menus.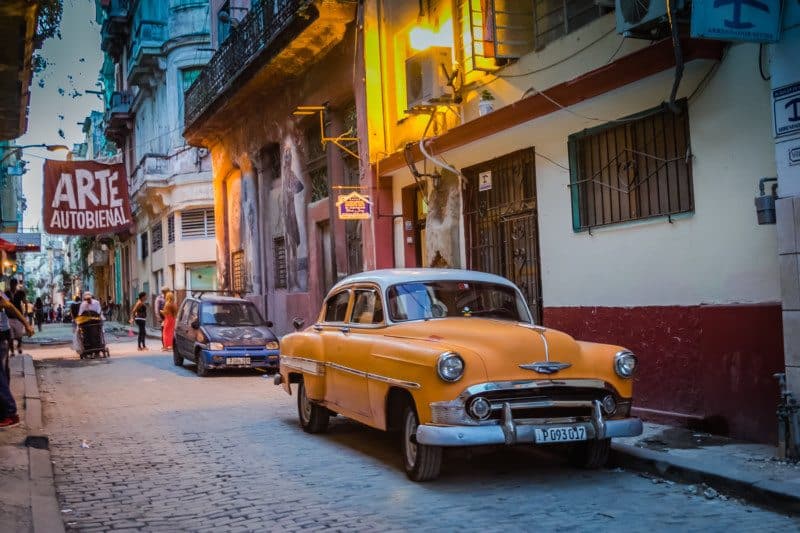 2. Use Buses
Cuba is full of cool classic cars and riding in one in such a fun experience, but if you are traveling independently and have limited cash, explore by bus instead as these cars can cost twice the price.
The network of buses in Cuba will surprise and delight you. The entire bus system, Viazul, gives you access to the biggest and best cities in Cuba at a very small price. Not to mention the coaches are modern and comfortable making sufficient stops along the way.
We loved bus travel on our recent independent trip through Cuba. Check our guide to booking bus travel in Cuba for all the details. Trust us, this is one of those Cuba travel tips you'll be glad you got before you arrived.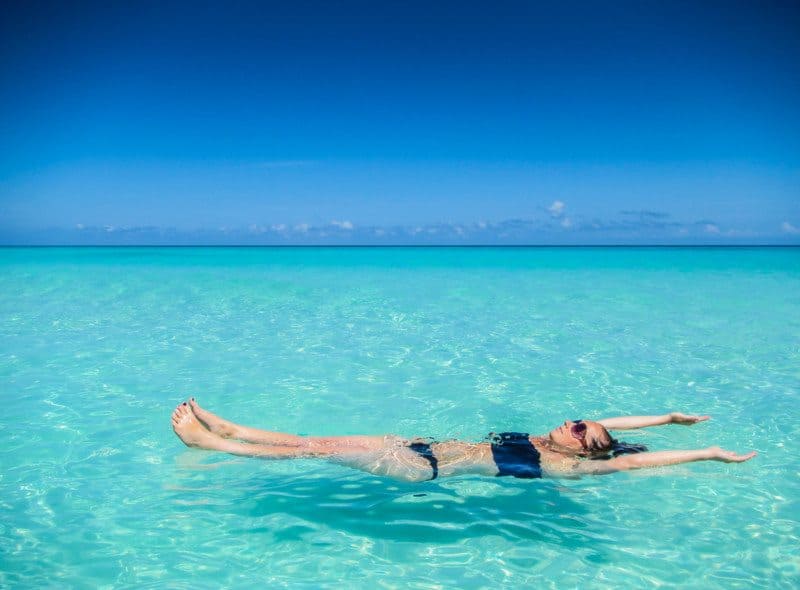 3. Prepare for No Wi-Fi or Cell Service
Wi-Fi can be hard to come by in Cuba unless you are staying in a luxury resort. Although you can sometimes purchase a 1-hour usage slot by standing in line at the phone stores in any major Cuban city.
However, we should note that you should plan at least a solid hour out of your day to do so. The lines will be long and move slowly with many locals budging to the front. You should also prepare for a lack of cell phone reception.
4. Mingle with the Locals
You can meet people everywhere, from your accommodation to the popular tourist spots. The locals are always eager for conversation too, so don't be shy. Many Cubans are eager to discuss the outside world, talk about the latest technology trends and of course, baseball.
You'll be surprised by how many people you meet that are up on the latest news and ready to hear what you have to say about it.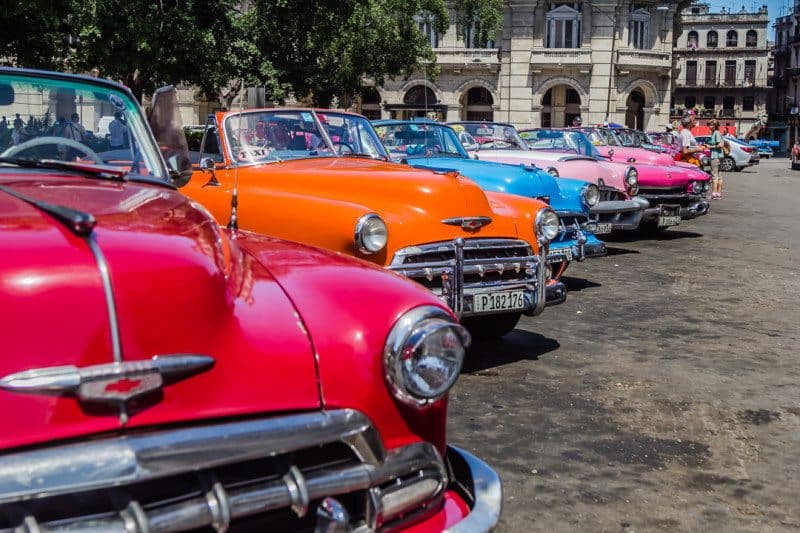 5. Stay in a Casa Particular
A Casa Particular is a family home that rents out rooms to travelers, providing extra income for the family. They are also great for travelers as they tend to be cheaper than a hotel and provide the opportunity to meet other solo travelers.
We found them to be extremely comfortable and the owners hospitable as we traveled to the various cities in Cuba. They can offer you advice, help you book excursions and be great for conversation. You can also get fed very well by ordering a family cooked meal during your stay.
6. Dine at Paladares
Just like Casa Particulars, Paladares are eateries and restaurants within a family home. They offer a taste of Cuban cuisine at a much cheaper rate than other restaurants.
The local families will take your order in the morning and then spend their day sourcing fresh ingredients from around town to prepare your meal. One of the most popular dishes is lobster and at $10-$15 for a full lobster dinner, you can't go wrong.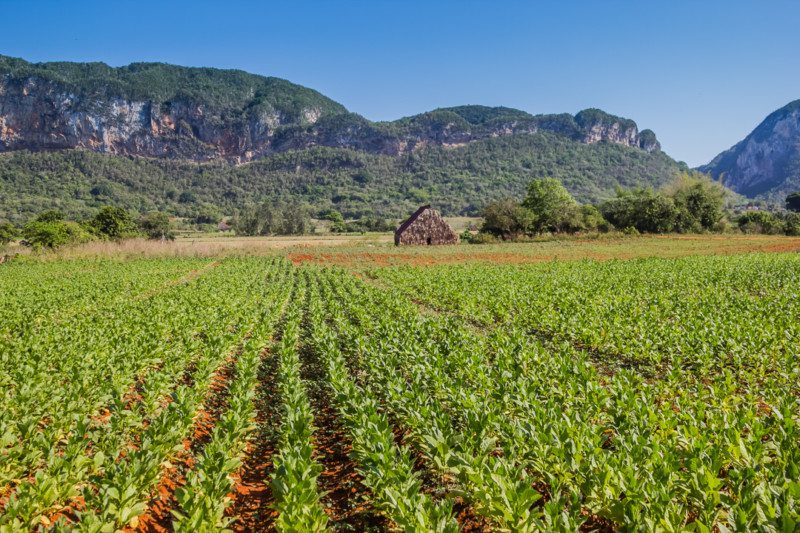 7. Don't Bring US Dollars
While this seems strange, if you are traveling from the USA, don't bring US dollars to Cuba. While they will exchange them for you, it will be at a hefty penalty and a poor exchange rate.
Your best bet is to visit your bank before you go and buy Canadian dollars or Euros. These will get you the best exchange rate once you arrive in Cuba and you won't pay any penalties for exchanging them.
Enjoy Cuba
Remember to take the time to really enjoy Cuba during your visit. Look around you, take some time to explore and interact with the locals.
It's a beautiful and diverse place with a lot to offer anyone with a sense of adventure. Let us know if you have any questions below, we're happy to answer.
If you're an American considering a trip to Cuba, check out our How to Visit Cuba for American's guide.
---
More on Cuba:
Did you like this story? Share it!