Putting together the perfect Cuba itinerary can be more challenging than you think. While Cuba is an island, it is a surprisingly huge island and while two weeks may seem like a long time to visit an island, you will find yourself hard-pressed to cover even half in that number of days.
Our perfect Cuba itinerary may seem slow because we wanted to take a close look at Cuba so we opted to limit our exploration to just the West and West Central areas.
If you have limited vacation time or don't mind traveling ultra-fast, you can easily see all the main cities including Havana, Viñales, Trinidad, Cienfuegos, Camaguey, Santiago de Cuba, Holguin and Baracoa with 14 days in Cuba. However, this type of schedule will have you sleeping in most places only 1 night and involve some long bus rides.
If you prefer a pace that allows you to immerse yourself a little, then our two week Cuba itinerary should fit you just right. Let's start our trip in the amazing capital of Havana.
---
Ultimate Cuba Itinerary
---
4 Days in Havana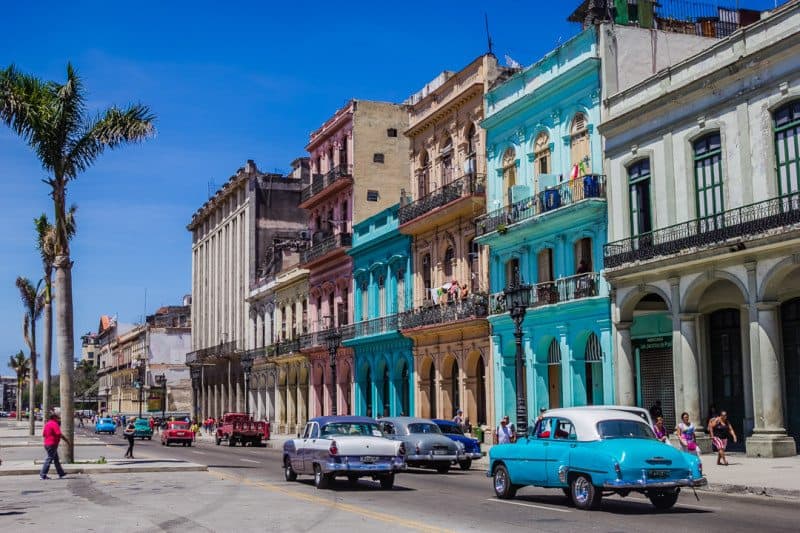 During the perfect Cuba itinerary, our time in Havana includes our arrival day, so the reality is that we had 3.5 days on the ground to explore the city.
While there are many things to do in Havana, this was the optimum time to wander through most of the Malecon, Old Havana, and Havana Centro.
We had an emphasis on photography during our time here, so we spent little time inside museums and almost all of our time checking out cool little restaurants and photographing life in Havana.
This gives you enough time to take an Old Car Tour around Havana, jump on the hop-on/hop-off bus tour around Havana for a different perspective, walk the main sites of Old Havana and get a really good feel for local life in Havana Centro.
All that said, if you are a museum buff, you could spend a week in Havana and not even think twice about it.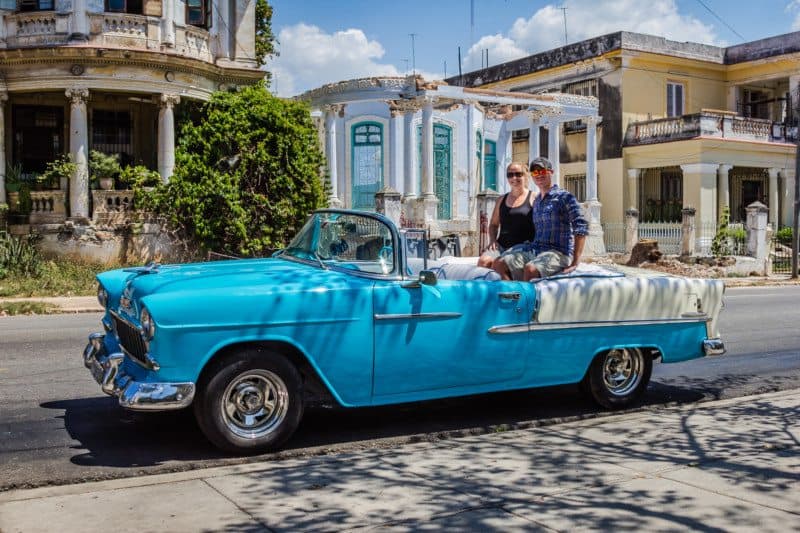 If you like street photography, I can highly recommend saving an entire day to wander Old Havana. Start at the Catedral de San Cristobal and work your way through the streets in a serpentine pattern.
You'll be surprised at what you stumble upon along the way. Once you're done with that, head over to Centro Havana with the same plan to get a real good look into local life.
I think you'll be quite surprised to find that wandering just a block or two away from any place you see loads of tourists will put you right into the real Havana quickly.
Don't balk, keep wandering and take it all in. The Cubans are friendly and very welcoming.
4 Days in Viñales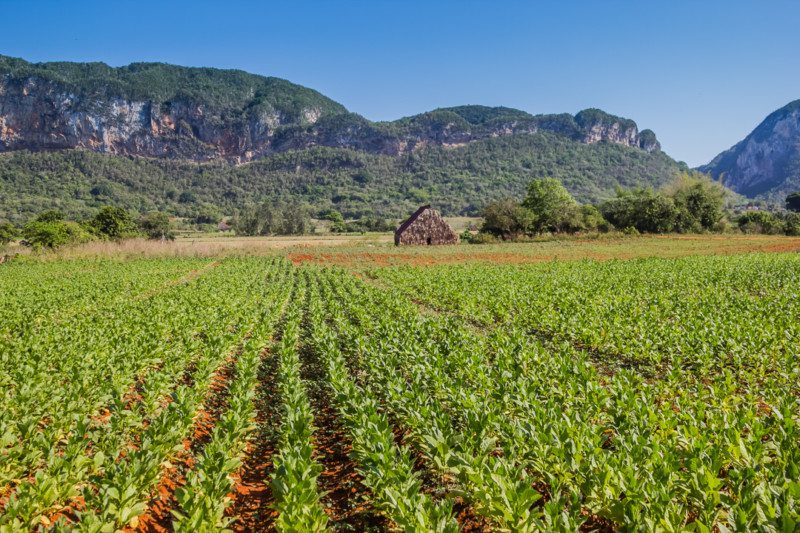 Once you've exhausted yourself in Havana, book a Viazul bus ticket to the quiet town of Viñales and prepare to get up close with the farming life of Cuba.
In 3.5 days you can get a good taste for what country life is like for Cubans. Take a horseback riding tour or hike through the Viñales National Park.
Be sure to tour a tobacco plantation to learn about cigar production and the way of life for the farmers that produce some of the world's best cigars.
One of your days, be sure to hop on the Viñales Hop on Hop off the bus to explore the sites in the area.
Los Jasmines offers you the most spectacular view you can get of Viñales Valley so even if you don't get off anywhere else, make sure you stop here.
The bus gives you a chance to check out tobacco plantations, adventure parks, caves, and a mural painting. It's worth the $5CUC per person and the ticket lasts all day.
This amount of time also gives you the option of taking a day trip to either Cayo Jutias or Cayo Levisa for a glimpse at some of Cuba's famous white sands and turquoise water.
Day trips are easily booked from the Cubacan Travel Agency opposite the town square and vary in cost.
At the time of this writing, a day trip to Cayo Jutias cost $20CUC per person and a day trip to Cayo Levisa cost $29CUC per person including lunch and a welcome drink.
Both day trips operate to and from the town square in comfortable air-conditioned coach buses and give you 6 hours of free time on the islands.
Viñales is like a paradise lost after the fast-paced life of Havana and you'll be hard-pressed to peel yourself out of that rocking chair.
No worries, most casa particulars will serve you drinks and home-cooked Cuban food right on your balcony. No need to wander into town or leave the casa if you don't want to.
Your Cuba itinerary can play out in exactly the way you want it to.
4 Days in Trinidad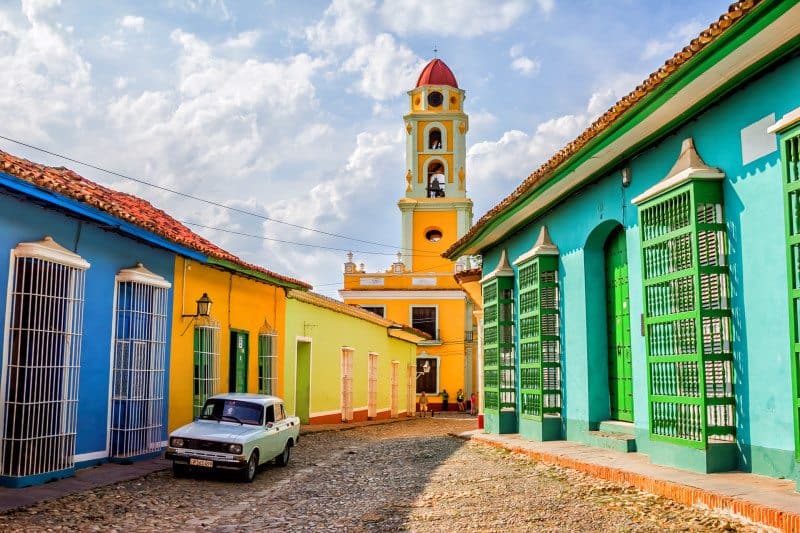 I would be lying if I said the travel day from Viñales wasn't a brutal one. If you take a Viazul bus ($37CUC), plan on a 10-hour bus trip.
However, there are shorter ways to navigate this route. The Cubacan Travel Agency in Viñales can arrange a Transtur bus ($37CUC) for the same price that takes 8 hours.
For those that want to just get there faster, you can hire a taxi from casa to casa for around $80CUC and it takes 5 hours.
Once you arrive in Trinidad, prepare for a lot of walking. The town isn't particularly big but it is hilly and the cobblestone streets alone give you a good workout.
After resting from your long travel day, spend your first day wandering the streets and visiting the main sites of central Trinidad.
There are many museums and a variety of lookout points to capture great photos from. In the evening, be sure to head out for the golden hour and capture the colored houses as the sun goes down.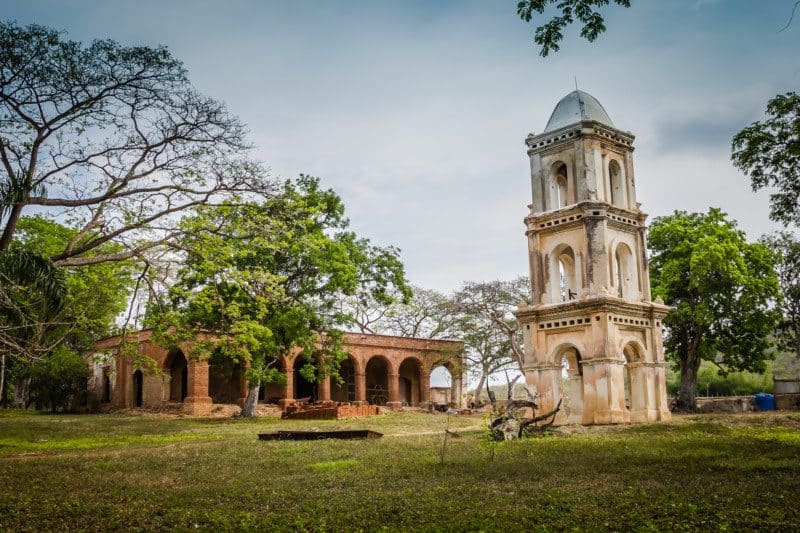 On your second day, hop on the train or hire a taxi to visit the Valle de Ingenios. This area used to be the main sugar cane production place for Cuba.
You can visit a couple of old plantations, ruins of an old slave ran production farm and beautiful plantation owners restored mansion.
Your third day can be spent by either taking a day trip to Playa Ancon, Trinidad's white sand beach, a catamaran trip to either Cayo Blanco or Cayo de Iguanas or a day trip into Topes de Collantes for some nature hiking.
All of these options can be booked from the CubaTur office in downtown Trinidad.
2 Days in Varadero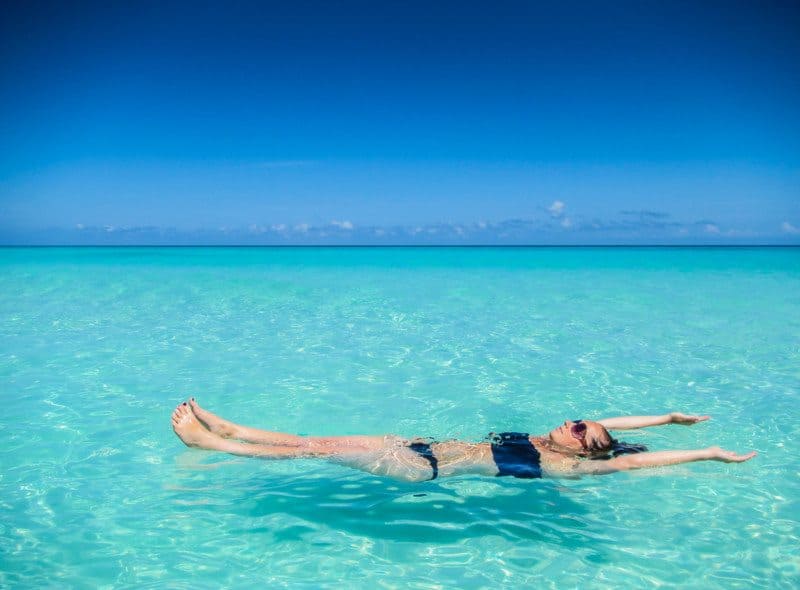 By now you'll have had a good taste of Cuba and wished you had planned more time to visit the Eastern side of the island.
Strapped by time, we recommend heading North to Varadero to check out the beach scene and see how Cuban life has adjusted to the booming tourist trade that has grown in Cuba.
Once you transfer from Trinidad, you'll have 2.5 days in Varadero before you transfer back to Havana for your flight home.
While the resorts are abundant, I recommend staying in a Casa Particular away from the hotel strip. I didn't visit Cuba to see tourists.
I visited Cuba to learn about the people, the effects of tourism on Cuba and to experience what the real Cuba is all about, and you should too.
If you're a beach bum, head for Varadero Beach and 22km of some of the best white sand beaches in the Caribbean. If you're into nature, head towards Playa Coral and Rio Caminar.
You can also take a day trip to Matanzas for a great look inside Cuban life. You could arrange a taxi or rent a motorbike for the day to make this trip.
Both are available near the center of Varadero. Taxis can always be found outside any travel agency in Cuba but you need to bargain hard and agree on the price before you start the journey.
If you do not, you will be paying more at the end of your trip.
---
The Perfect Cuba Itinerary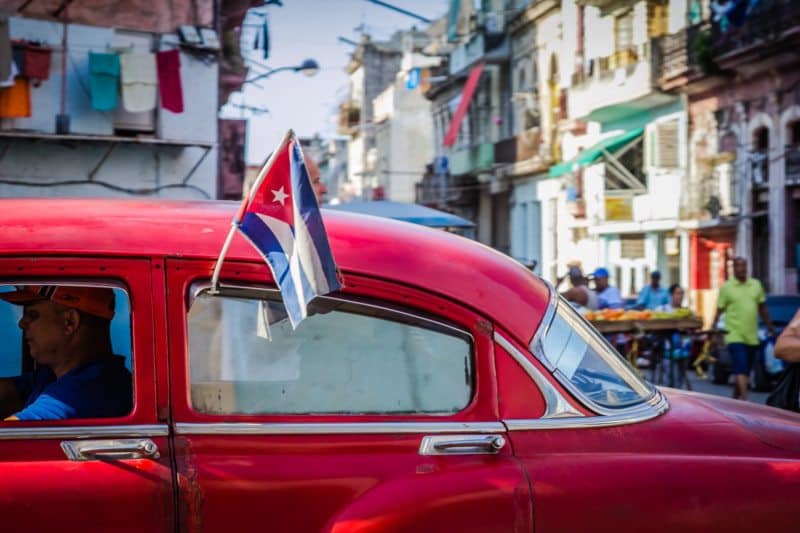 Of course, there are several ways you can shake out a two-week itinerary in Cuba, this is just how we chose to do it. No matter where you choose to spend your days, be prepared for some amazing sites, spectacular culture and a little nostalgia along the way.
Our recommended travel guide for Cuba: Lonely Planet Cuba I can't stress enough how important it is to have an up to date travel guide when you visit Cuba. You can't just hop on the internet as you can in other parts of the World. Do some research before you leave on your trip and be equipped with a good guide book when you land.
Not comfortable traveling on your own or are you an American looking to visit Cuba legally? If you're looking for an experience unlike any other in Cuba, we can highly recommend booking a tour sold by or operated by the lovely folks at Your Cuba Travel. We work closely with them to operate our photography tours and guarantee you'll have an unforgettable experience with them.
Looking for more information on Cuba? Check out this Cuba Travel Tips and Travel Guide for Solo Travelers.
More on Cuba:
Did you like this story? Share it!