Cuba is one of the most interesting countries in the world with decades of history, turmoil, change, and perseverance. The US Embargo alone is enough to pique the interest of even the most laid back traveler.
We recently traveled to Cuba under the new General License relaxation and couldn't help but accrue some interesting facts about Cuba.
For the majority of people, these facts will be surprising and maybe even shocking in some cases.
For such a small place, Cuba has a strong impact on so many people that not only reside on this island in the Caribbean but also in other parts of the World.
Planning a trip to Cuba? We booked our flights to Cuba with CheapAir. Check flight prices and schedules to Cuba.
---
Interesting Facts About Cuba
---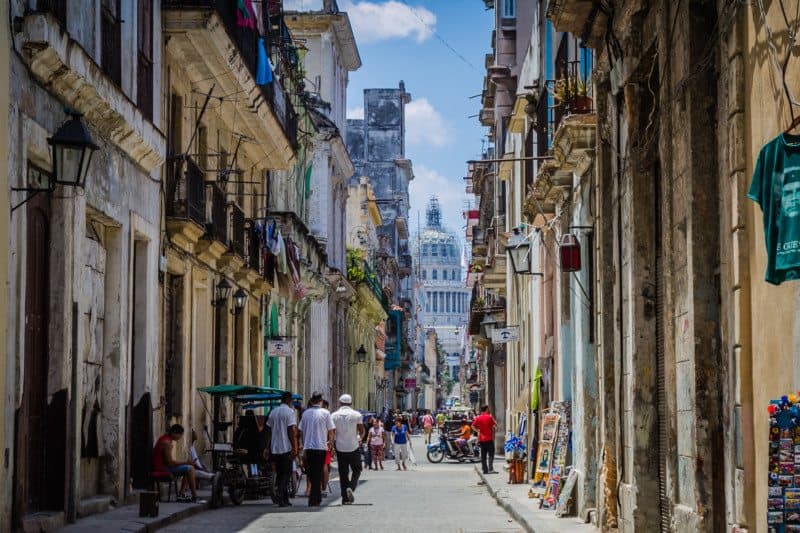 1. Cuba is the 17th largest island in the World by land area and holds a population of 11.3 million people.
2. Cuba has a literacy rate of 99.8%.
3. Che Guevara, a revolutionary accomplice to Fidel Castro, can trace his Celtic background back to Patrick Lynch who was born in Galway, Ireland in 1715. He immigrated to Buenos Aires via Bilbao in 1749.
4. In the 1880s there were over 100,000 Chinese people living in Cuba, mainly as cheap labor on the sugar plantations around the Havana region.
5. In 1886, after 350 years, Cuba becomes the second to last country in the Americas to abolish slavery.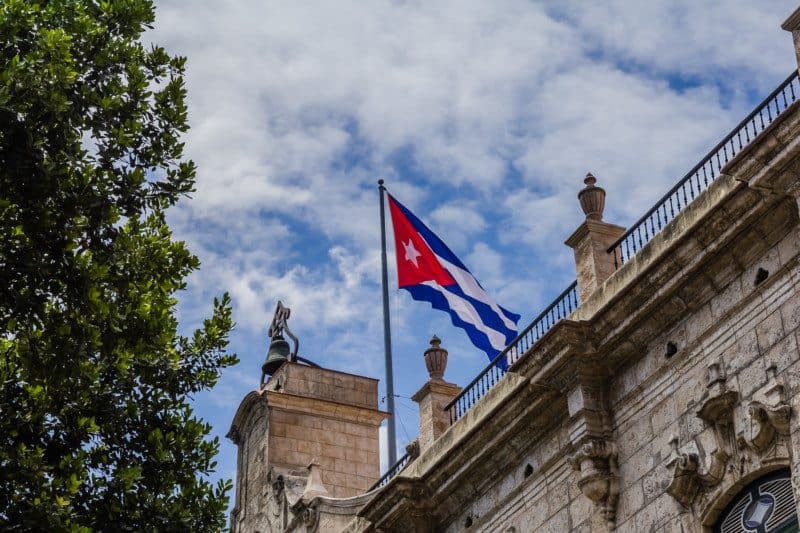 6. From 1991-1994, with a few years to follow, Cuba underwent a 'Special Period' in which the citizens of the country were put on a ration system and everyday conveniences disappeared overnight.
7. The Daiquiri was invented in the now very popular, La Floridita bar in Old Havana, Cuba. Ernest Hemingway is said to have helped in dreaming up the now popular concoction.
8. Cuba has 70,000 qualified doctors. The whole of Africa has only 50,000.
9. Cuba harbors an estimated 7000 different species of plants, half of which are endemic to the island.
10. Of the 350 species of birds that call Cuba home, at least 12 of them are endemic to the island.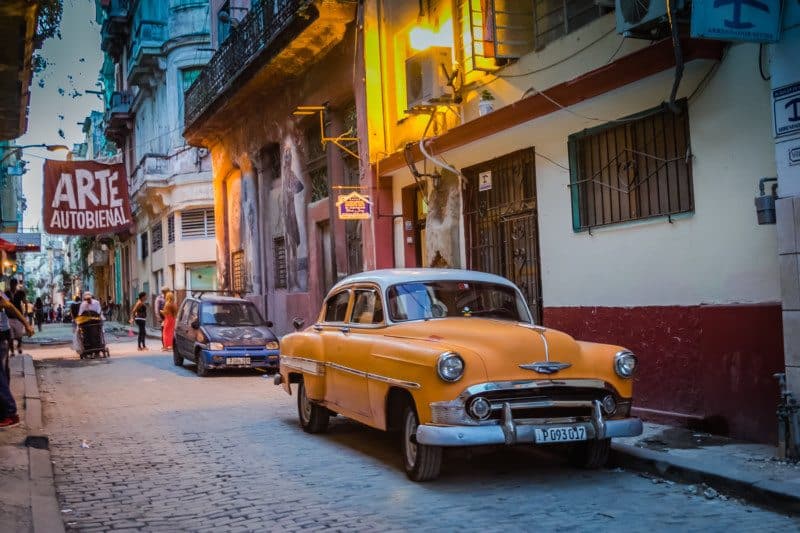 If you like these facts about Cuba, check out the Havana Tours by Classic Car
11. Approximately 2% of Cuba's arable land is given over to coffee production and the industry supports a workforce of 265,000 workers.
12. An average person in Cuba earns roughly $20CUC ($20USD) per month in wages.
13. Four US Presidents have tried to buy Cuba.
1808: Thomas Jefferson for an undisclosed sum
1848: James Polk for $100 million USD
1854: Franklin Pierce for $130 million USD
1898: William McKinley for $300 million USD
14. An average of at least 150,000 licensed US travelers to visit Cuba legally each year.
15. An average of at least 50,000 illegal US tourists visits Cuba each year.
16. Cuba has two currencies, the Cuban Convertible, also known as the CUC, is the official tourist currency and is tied to the US Dollar 1=1. The Cuban Peso, also known as Moneda Nacional (MN), is the local currency and converts at $25MN=$1CUC.
17. Because of the two currencies, Cuba operates a dual economy which makes things expensive for tourists by third-world standard.
18. On March 12, 1857, it snowed in Cuba. It is the only time in history that the island has seen snow.
19. The United States pays Cuba $4,085 each month for rent of the Guantanamo Bay Naval Base. Cuba has never cashed the checks. It is rumored Fidel Castro kept them in his top desk drawer.
20. John F. Kennedy bought 1,200 Cuban cigars just hours before he ordered the US trade embargo that is still in place today.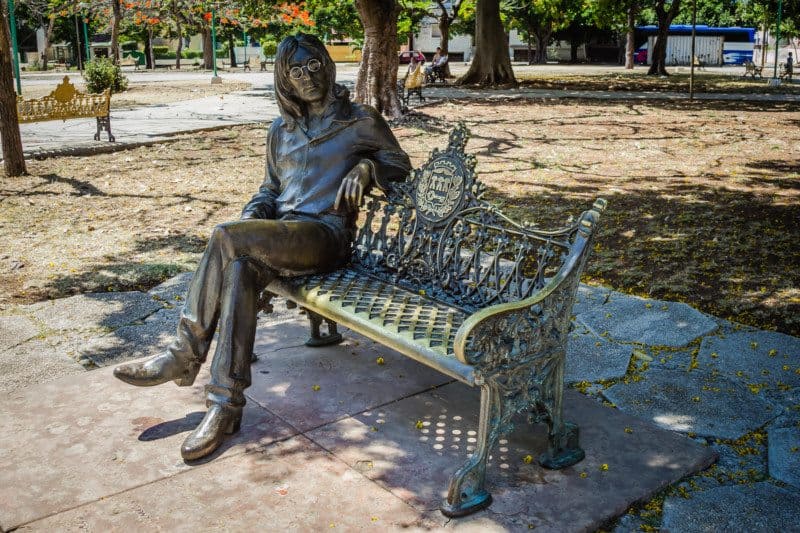 21. There is a statue of John Lennon in Havana, Cuba called John Lennon Park. The glasses have been stolen so many times that there is now a guard to hold them. They only get placed when tourists arrive for photos.
22. Cuba did not officially recognize Christmas as a holiday until 1997.
23. Cuba has over 200 bays and 250 beaches to explore, making it arguably the best beach destination in the Caribbean.
24. Bacardi Rum was originally manufactured in Cuba, however, production was moved to Puerto Rico after Fidel Castro took power.
25. Until 2011, there was an import ban on cars in Cuba. Until this time and even still today, a majority of the cars on the road are classic cars from the 1950s.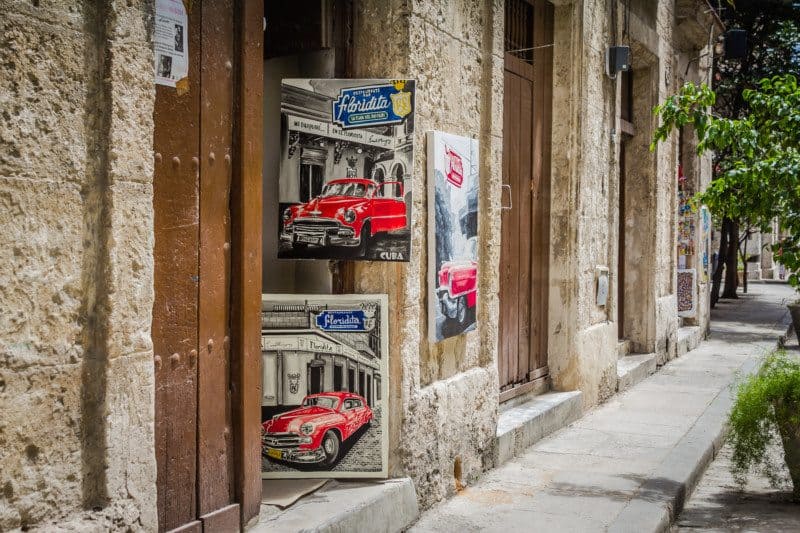 26. There are no animals or plants in Cuba that are poisonous or lethal to humans.
27. Cuba would not allow citizens to own a cell phone until 2008 when the ban was lifted by President Raul Castro's government.
28. Out of the 38,000 miles of roadways in Cuba, half are unpaved.
29. Voting in Cuba is legally mandatory.
30. The world's smallest frog and smallest hummingbird are found in Cuba.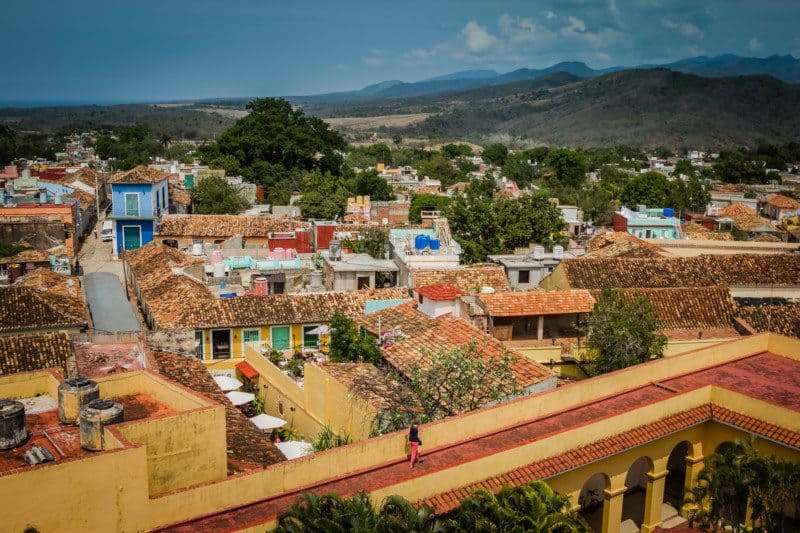 31. 90% of Cubans have homes under their ownership.
32. Cuba was controlled by Spain until 1898 since its discovery by the Spanish explorer Christopher Columbus in 1492.
33. In 1902, Cuba gained complete independence from the U.S., which held its temporary control from 1898 to 1902.
While these facts about Cuba only scratch the surface of the many facts available about this small nation, we hope you found these interesting and worth reading. It is certainly one of our favorite travel experiences to date.
Planning a trip to Cuba? We booked our flights to Cuba with CheapAir and can recommend. Check flight prices and schedules to Cuba.
The Best Cuba Map: Cuba (National Geographic Adventure Map)
Are you an American that wants to visit Cuba legally? If you're looking for an experience unlike any other in Cuba, we can highly recommend booking a tour sold by or operated by the lovely folks at Your Cuba Travel. We work closely with them to operate our photography tours and guarantee you'll have an unforgettable experience with them.
More on Cuba:
Did you like this story? Share it!