One of the hottest questions in travel is can Americans travel to Cuba? The answer is yes, but it's a long one and it's complicated. But don't fret just yet, we're here to walk you through the process.
From the day we first decided to go and announced our trip, people have been asking us how it is possible for Americans to visit Cuba.
Many people also seemed confused about travel to Cuba from the US and whether Cuba is even open for Americans right now or not.
There also seems to be mass confusion on what the recent change in the General License process really means for Americans trying to visit Cuba independent of a licensed tour.
It is our hope that this article will answer some of your questions and provide some clarity about the current situation of Americans traveling to Cuba and whether or not you are able to if you are considering a trip for yourself.
2022 UPDATE: As of November 2017, President Trump announced changes in travel rules for Cuba. You can no longer travel under the People To People category as an individual. You are also prohibited from spending money at military-owned businesses. However, traveling independently under Support For The Cuban People is still allowed.
---
Can Americans Travel to Cuba?
---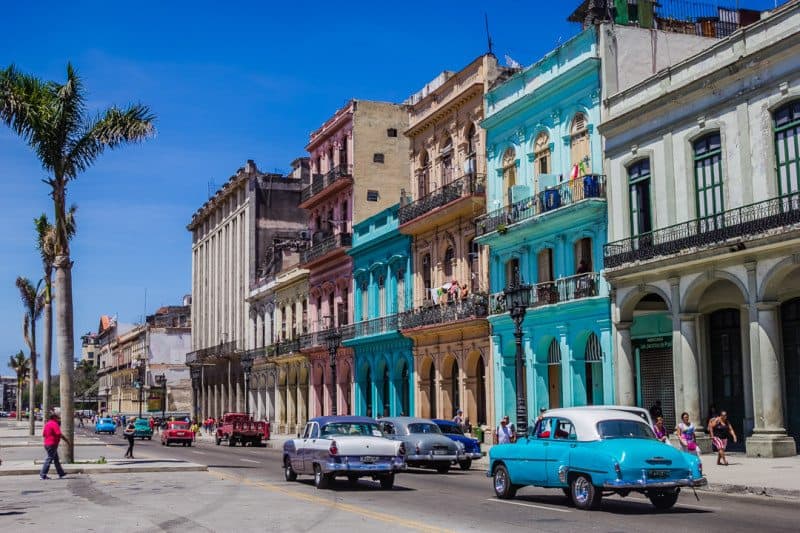 The short answer here is no. It is still illegal for Americans to vacation in Cuba. However, there are two ways for Americans to travel to Cuba legally.
If you qualify or book a trip to Cuba in one of these two ways, then you will be traveling to Cuba legally as an American.
Support for the People Tour: This is the most popular way for Americans to visit Cuba. There are many agencies in the United States that are now licensed by the US Government to run culturally orientated tours for American citizens to Cuba.
You can search for these online and book them just like you would any other group tour package. These usually allow you to fly via a charter from Miami or New York and give you a great option for seeing the real side of Cuba during your visit.
Not sure what agency to use for your Support of the People tour? If you're looking for an experience unlike any other in Cuba, we can highly recommend booking a tour sold by or operated by the lovely folks at Your Cuba Travel.
They run the government-approved trips to Cuba for Americans and do a stellar job.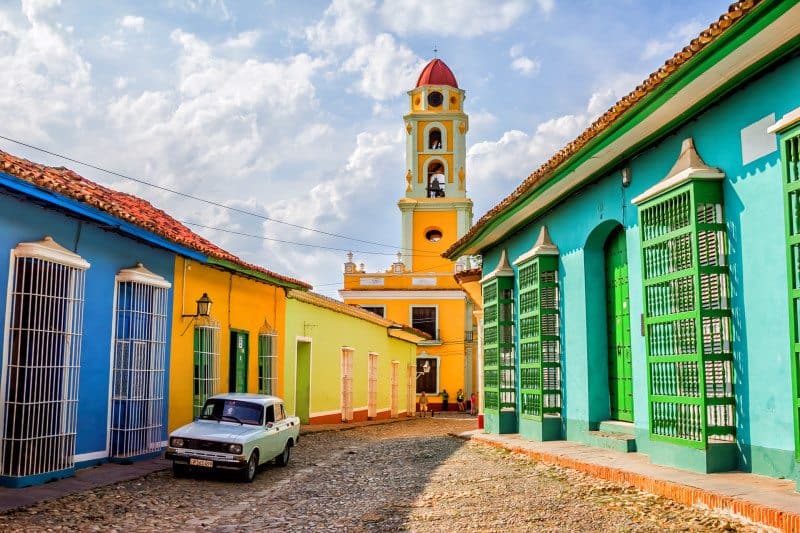 General License Travel: The other way to see Cuba is through the new General License. If you qualify under one of the 12 sections of the US government-issued General License, then you may purchase tickets and travel to Cuba independently.
This is still not a free for all to sit on a beach and sip mojitos, but it does offer some flexibility in designing your own itinerary and being able to see things away from the group tour.
Foreign Gateways to Cuba: In addition to traveling legally, we wanted to note that Americans have been traveling to Cuba illegally for years.
While we do not endorse this nor promote it, a simple Google search can typically give you all the information you could possibly want on how to do this.
Thousands of Americans visit Cuba through a foreign gateway annually without any issues, just know that it is illegal.
This means if you get caught or questioned and have spent time in Cuba, you could be facing some serious fines and/or revocation of your passport upon your return to the USA.
Can Americans Travel to Cuba? We booked our flights to Cuba with CheapAir and can recommend it.
---
Can Americans Travel to Cuba? How the General License Works
---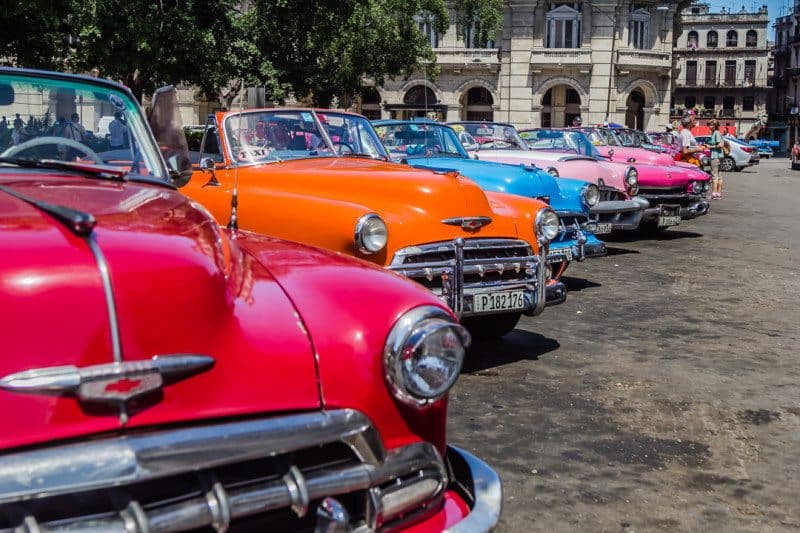 There has been a huge relaxation in the issuing of Cuba licenses to American citizens to travel to Cuba.
The categories are still the same, however, it used to be that you had to apply in advance for a US government-issued Cuba License before you would be allowed to legally travel to Cuba.
Without this license in hand, your travel was considered illegal.
When the Obama administration relaxed the qualifications on the Cuba license, they created a new General License that has made it easier for Americans to travel to Cuba.
Now, instead of having to apply and be approved for a Cuba License, you just have to sign an affidavit that you qualify under a category of the General License, provide support documentation if asked and you can travel to Cuba legally.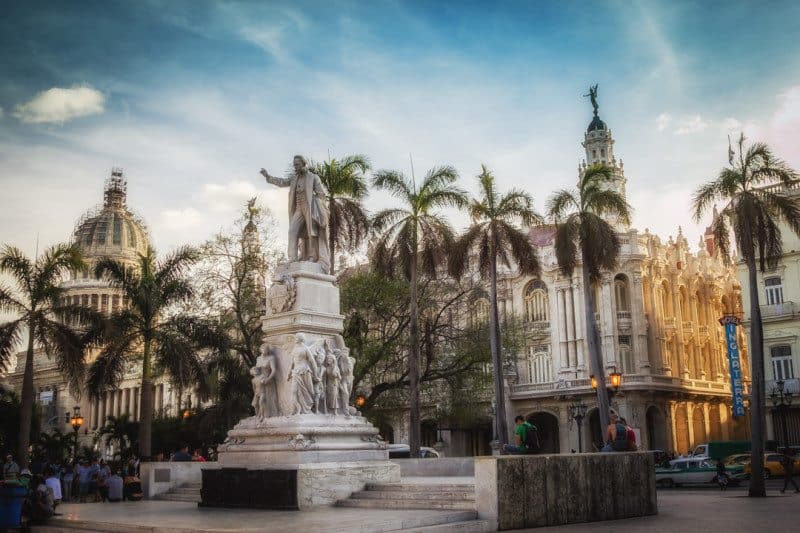 This is a big change in the process and our government's way of allowing more people into Cuba.
However, it is not free for all and people need to remember that the embargo has not been lifted and it is still not legal to vacation in Cuba.
If you qualify under one of these General license categories, I urge you to consider a trip to Cuba soon as the change is on the horizon for this island nation.
The new structure of the General License gives you an opportunity to visit Cuba independent of a group tour, giving you more opportunities to work within your license category.
Before your visit, you should plan an itinerary that pertains to the license you are claiming and be able to justify your travels through Cuba if questioned.
Generally, any American traveling to Cuba under a General License should plan on keeping detailed records of their time in Cuba and how it pertained to the license you claimed.
In short, don't claim that you are visiting for religious reasons and then book in a week at an all-inclusive resort in Varadero.
---
Travel to Cuba from the US – Do You Qualify?
---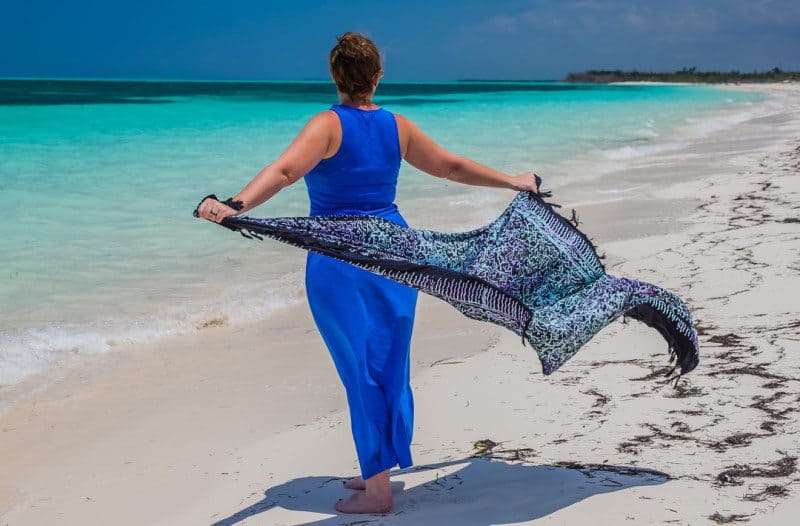 In order to travel independently to Cuba as an American, you must qualify under one of the 12 General License categories. The categories are as follows:
Family visits
Official business of the U.S. government, foreign governments, and certain intergovernmental organizations
Journalistic activity
Professional research and professional meetings
Educational activities
Religious activities
Public performances, clinics, workshops, athletic and other competitions, and exhibitions
Support for the Cuban people
Humanitarian projects
Activities of private foundations or research or educational institutes
Exportation, importation, or transmission of information or information materials
Certain export transactions that may be considered for authorization under existing regulations and guidelines.
You can visit this US Government FAQ sheet to get detailed information on each one of the General License categories and what is required of you if you choose to claim that license for independent travel to Cuba.
Again, if you sign up for the US-approved Support of the People tour of Cuba, you don't need to worry about anything. The company has already obtained the necessary license for you to travel to Cuba.
You just need to show up and enjoy your tour. We can highly recommend booking a tour sold by or operated by the lovely folks at Your Cuba Travel.
Can Americans go to Cuba? We booked our flights to Cuba with CheapAir and can recommend it.
---
How Did We Visit Cuba Legally?
---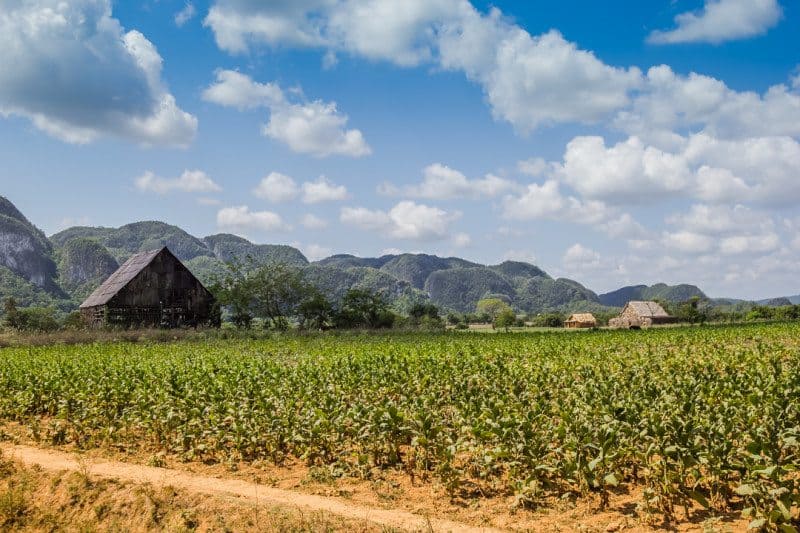 Thanks to this blog and a number of publications that we do freelance work for, we qualified under the Journalistic Activity category of the General License for our travel to Cuba from the USA in 2016.
Being able to travel independently of a group gave us the opportunity to dig a little deeper into the life of Cuba, photograph the many aspects and find unique stories to share with our readers and other publications.
Additionally, in 2017 we revisited Cuba on a Support for the People tour operated by Your Cuba Travel. Both of our visits were legal.
Flights to Cuba from the USA: We booked tickets from Miami to Havana via Panama City online with our US credit card through CheapAir.com.
While we had the option of booking a direct charter from Miami to Havana, it was $160 cheaper to travel with a connection than fly direct on the charter flight.
When we checked in with Copa Airlines in Miami, they confirmed with us that our final destination was Havana.
There was no problem with this but before they would issue our tickets we were required to complete and return a General License affidavit stating which section of the General License we qualified under.
While I already had these printed and on us for re-entry into the USA from Cuba, the airline had us fill out another one for their records.
Our second visit: In 2017 we led a photography tour to Cuba in partnership with a government-approved Cuba tour operator. It was a completely different style of trip than our first visit in 2016.
Traveling on a group Support of the People license, we dove even deeper into the culture of Cuba, met some amazing people, and learned so much about the countries history.
For this visit, our group flew directly from Miami to Havana on American Airlines.
We got our passports stamped and when we returned to the states, flying Santa Clara to Miami again on American Airlines, we had no issues with immigration.
Be sure to check out all of our Cuba Articles: Cuba Travel Guide
Visa & Itinerary
How to Get a Cuba Visa for Americans: Another reason we decided to fly with a connection was the visa cost.
Had we decided to fly on the direct charter from Miami to Havana, we would have had to obtain a Cuban Visa from a US-based Cuban travel agency to the tune of $85 per person.
By traveling through a foreign gateway city, we were able to purchase our Cuban Tourist Visa from the gate counter before boarding our flight to Havana.
The cost was $20USD per person, significant savings from trying to obtain a visa in the USA.
Cuba Itinerary: While in Cuba we maintained an active itinerary that was on point to the way we travel when producing content and photography for this blog and other publications.
We planned that schedule around the various destinations we wanted to visit. We traveled independently by using the local bus system and staying in Casa Particular home stays throughout Cuba.
Check out our Two Week Cuba Itinerary
Returning to the USA: This part was surprisingly easy. Despite being prepared with our signed affidavits and having bright pink Cuba stamps in our passports, we were never questioned about our travels in Cuba.
Had we been, we were prepared with the necessary documentation to prove our qualifications under the General License we selected.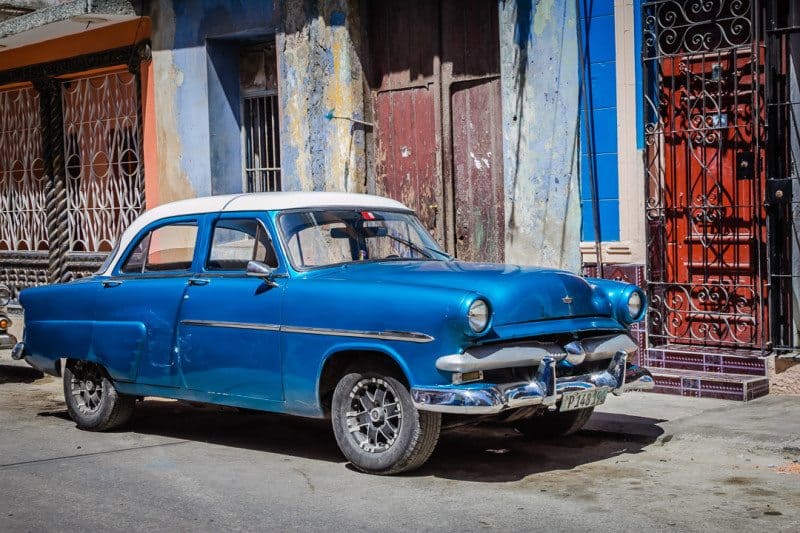 So there you have it, there are legal ways for Americans to travel to Cuba. We highly recommend that you check the country out sooner than later.
The Cuban people are looking forward to a progressive new future and things might be changing in the months to come.
---
More on Cuba:
Did you like this story? Share it!