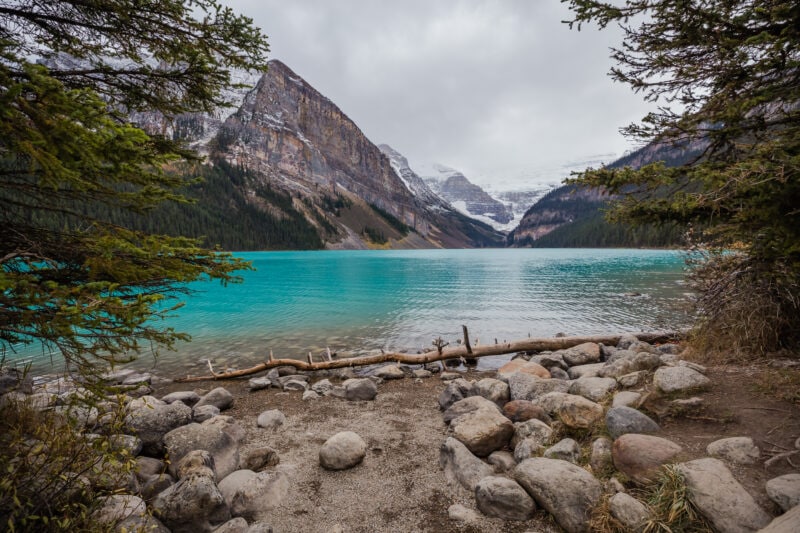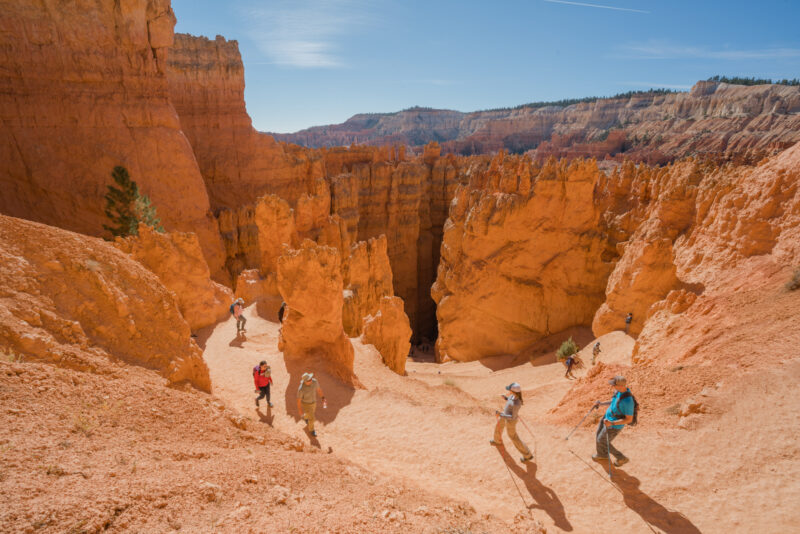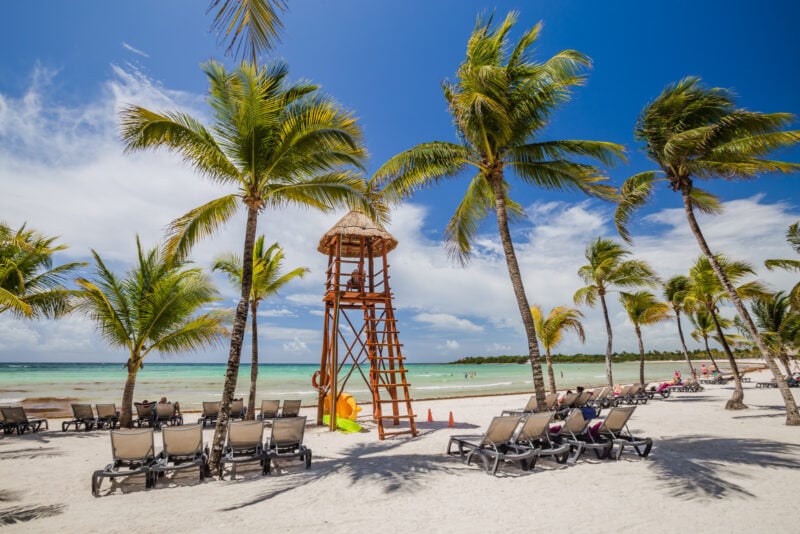 Ultimate NORTH AMERICA Travel Guide
North America is the third largest continent in the world and is home to Canada, the United States and Mexico. These are the three major countries that are associated with this continent.
Technically speaking, though, the continent includes 23 countries. This would mean that both Central America and the Caribbean Islands are considered to be part of North America from a geographical standpoint.
This guide, however, will be focusing on the major three. We will also be including Greenland, even though it is considered a political territory of Denmark, it is also geographically part of the North American continent. Weird, we know!
As citizens of the USA, we love to travel around North America simply due to the vast diversity that it offers. There is an overload of nature, culture, and history to be found here across all the countries.
This guide is put together to serve your travel curiosities and provide information about the places we have traveled across the continent. You'll find our top recommendations, advice, tips, and extensive guides to various North American destinations.
NORTH AMERICA TRAVEL: QUICK TIPS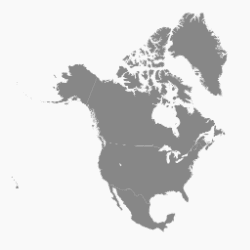 Don't Visit NORTH AMERICA Without:
NORTH AMERICA BUCKET LIST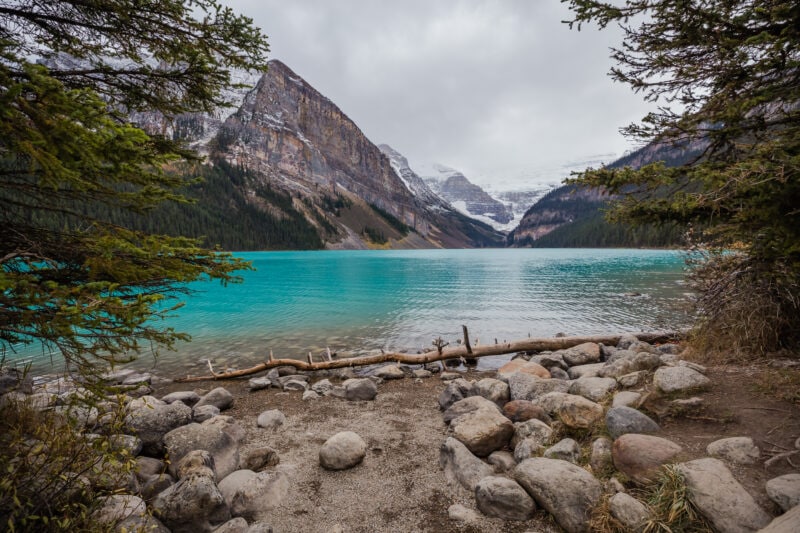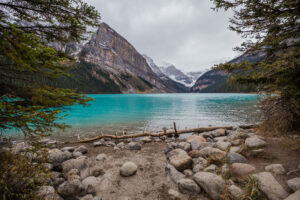 EXPLORE THE CANADIAN ROCKIES
Canada offers some of the best mountain landscapes in the world. Drive the Icefields Parkway between Banff and Jasper National Parks. You'll discover glaciers, mountains, bright-colored lakes, and plenty of wildlife along the way too.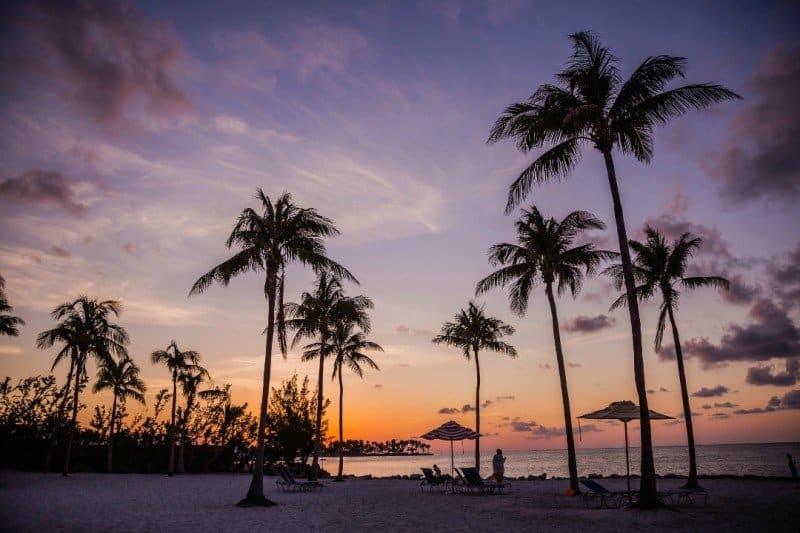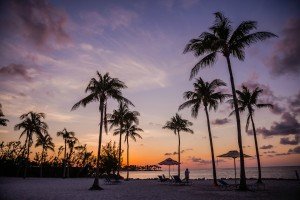 DISCOVER THE FLORIDA KEYS
One of the best road trips in the USA will take you from Miami to Key West through the Florida Keys. Stopping in Key Largo, Islamorada, Marathon, Big Pine Key, and Key West, it showcases traditional Americana with a tropical island vibe.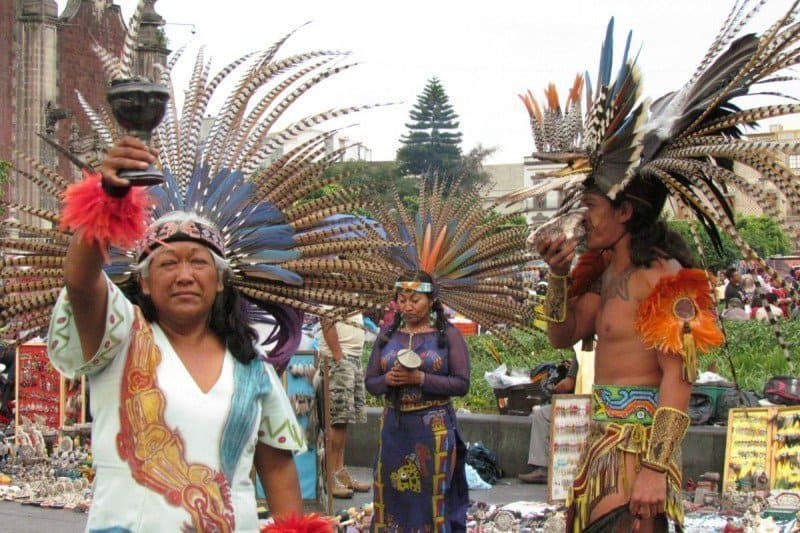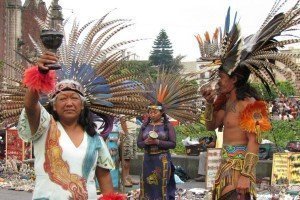 MORE THINGS TO TRY IN NORTH AMERICA
There is no shortage of great things to do in North America during your visit and the biggest problem you'll face is fitting them all into your itinerary.
Each place has its own offering and unique things to check out during a visit, so be sure to look at our city guides once you decide where you're itinerary will take you.
---
GREENLAND
HIKE THE ARCTIC CIRCLE TRAIL: Take on one of the world's Top 100 Travel Adventures and literally walk across Greenland. This trek starts at the edge of the Greenlandic Ice Sheet and navigates a vast stretch of Arctic wilderness to the coast. Trekkers start in Kangerlussuaq and end in Sisimiut. The trek typically takes 9 days and requires you to carry everything with you to camp and eat along the way.
VISIT ILULISSAT: Home to the UNESCO World Heritage listed Ilulissat Icefjord and Sermermiut, this is one of few places in the world where you can easily access big ice. Think Antarctica sized icebergs. Ilulissat, Greenland offers a chance to get up close with nature, Greenlandic culture and ice.
---
CANADA
VISIT VANCOUVER ISLAND: British Columbia is one of the most beautiful places in Canada and home to the coastal rainforest that makes the Pacific Northwest so unique. Vancouver Island is an extension of this and offers a unique culture in towns like Tofino, as well as some world-renowned kayaking on the Clayoquot Sound.
DRIVE THE SEA TO SKY HIGHWAY: Heading north from the city of Vancouver, you'll find yourself on the incredibly scenic Sea to Sky Highway. This road trip will take you into the mountains, through Squamish and ultimately end in Whistler.
---
UNITED STATES
VISIT THE AMERICAN SOUTHWEST: Bursting with iconic natural landscapes, the American Southwest is one of the best areas to visit in the USA. You'll uncover cities like Las Vegas, Laughlin and Page, while visiting places like the Grand Canyon, Antelope Canyon, Horseshoe Bend, Monument Valley, Red Rock Canyon and more.
DISCOVER THE EAST COAST GEMS: In stark contrast to the deserts of the southwest, the east coast offers a variety of lush forests, rolling mountains and stunning coastline. Discover places like Southwest Virginia, Asheville and the Outer Banks.
MAKE THE TRIP TO ALASKA: The last frontier and biggest state in the country, Alaska is as stunning as it gets. Home to the largest mountain peak in North America, Denali, this state is full of adventure for intrepid explorers and history lovers. Enjoy the food scene in Anchorage, drive south into the Kenai Peninsula, visit a couple of the 8 Alaska National Parks, head north to Fairbanks and explore above the Arctic Circle. To change up the scenery, head towards the Inside Passage and explore Juneau, the only capital city in the USA you cannot access by road.
VISIT ONE OF THE EXOTIC US TERRITORIES: While this comes as a surprise to most people, the USA has 5 territories that offer exotic travel without a passport. If you're from the USA, you can visit these places even if you do not have a passport. This includes Guam, American Samoa, Puerto Rico, US Virgin Islands and the Northern Mariana Islands.
---
MEXICO
TOUR THE YUCATAN PENINSULA: The Yucatan is the gem of Mexico. Home to famed Cancun, Riviera Maya, Playa del Carmen and Tulum, this area features lush jungles that creep their way right into turquoise waters. The beaches are bright white sand and the water offers access to the second-largest barrier reef in the world, the Great Mayan Reef. The entire peninsula is also dotted with Mayan ruins and an underground cave system.
CRUISE THE SEA OF CORTEZ IN BAJA: In stark contrast to the Yucatan, the Baja Peninsula offers towering mountains and desert landscapes. It's also ripe with wildlife both on land and in the water. Beach bums will want to head to Cabo while those looking for something more should head for La Paz where you can access the UNESCO listed Isla Espiritu Santo. For the ultimate adventure, head off on a small ship cruise around the Sea of Cortez.
DISCOVER THE PACIFIC COAST: Before the Yucatan became famed, it was all about the Pacific Coast. With built-up resort towns in Acapulco, Puerto Vallarta, Riviera Nayarit, Nuevo Vallarta and Mazatlan, it's still a great place to escape to. To get off the beaten path, consider less popular places such as Manzanillo.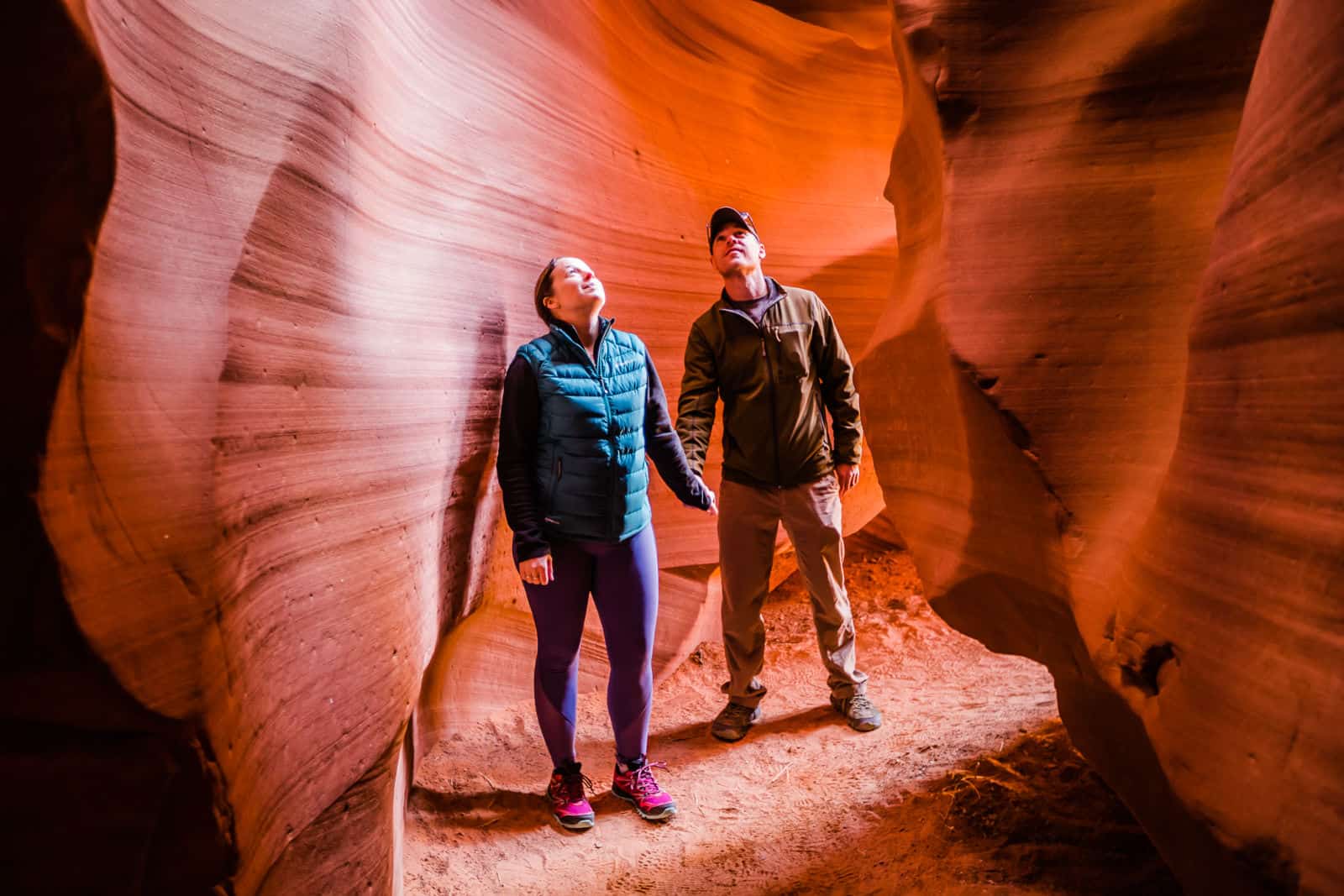 NORTH AMERICA FESTIVALS
North America is always a lively and colorful place, and each country has its own unique festivals and celebrations throughout the year.
In the United States, notable festivals include Mardi Gras in New Orleans that takes place in February each year. Independence Day is celebrated all across the country on July 4 and Burning Man happens every fall in the Black Rock Desert.
In Canada, the Calgary Stampede is held annually in July and is a place to witness the cowboy culture of Alberta. In February, the Quebec Winter Festival celebrates the frigid cold with ice sculptures, castles, ice skating and more.
In Mexico, the most famous festival is the Day of the Dead, known locally as Dia de los Muertos, a celebration of death and the afterlife. Major celebrations take place all across Mexico, where participants dress in colorful clothing and paint their faces like skeletons. The most famous celebrations happen in Central Mexico in Oaxaca and Mexico City.
SEE SOME OF THE BEST LANDSCAPES IN NORTH AMERICA!
NORTH AMERICA TRAVEL BUDGET
Setting a budget for travel to North America is highly dependent on your travel style and the region that you are planning to visit. It is possible to visit just about any place in North America on any budget and still have a great trip. That said, you can make your trip as basic or as luxurious as you desire too.
To help you set your budget, we've included some base range price estimations. Of course, keep in mind that prices can fluctuate based on seasons, availability and festivals.
ACCOMMODATION: Varies by type and rating. Generally, you can expect a local guesthouseto be around $50 USD per night, mid-range hotels from $100 USD per night and luxury hotels to be from $200 USD per night. In Mexico, you can also get hostel accommodation starting at $20 per night in a shared dorm.
ATTRACTIONS: Costs vary. You'll be able to book tours across the entire continent from $10 to way beyond $100 and everything in between.
TRANSPORTATION: The most popular method of travel around North America is by flight or car. It is possible to take trains in the USA and Canada, but the systems are nothing like you would find in Europe. In all three countries, there is an extensive bus system. In Greenland, your only options are to fly or take ferries.
FOOD: Food will vary widely depending on your tastes and what restaurants you choose to visit on your trip. Generally, though, in the USA and Canada, you can expect to find local restaurants for around $5 to $15 USD per meal, take a meal in a mid-range restaurant for $30 USD per person and pay around $5 USD for a beer. In Mexico, street food can be obtained for as little as a couple of dollars.
BUDGET
---
50-100 USD PER DAY
Staying in cheap hotels in the offseason, eating local food, or cooking own food and transport to a few attractions.
MID-RANGE
---
100-300 USD PER DAY
Staying in nicer hotels. Eating restaurant meals. Enjoying a few tours, attractions and activities each day of your trip.
LUXURY
---
250-400 USD + PER DAY
Staying in resorts with beach views, in peak season. Enjoying lots of activities and eating out or staying all-inclusive.
WHERE TO STAY IN NORTH AMERICA
Below you will find some of the places we have stayed during our travels in North America. These are individual properties that we enjoyed and would recommend to other travelers.
For more specific advice, check out:
HOW TO GET AROUND IN NORTH AMERICA
There are a few ways to get around the countries in North America during a visit, including cars, trains, buses, cruises, ferries and flights. Availability will vary by country and region that you are aiming to explore, so be sure to do your research in advance to know the best options for your itinerary.
CAR RENTAL: Road tripping is a wonderful way to explore Canada, the United States, the Yucatan and Baja Peninsulas in Mexico. Cars can be booked online in advance in any city that has an airport across North America. There are car rentals in Greenland, but know that there are no roads that connect the villages. So if you rent a car there, it is only to cruise around one place. Personally, we used UBER in Greenland and it worked great for getting around the villages. Check out Discover Rental Cars for great deals.
CRUISES: This is one of the best ways to explore coastal Mexico, Greenland and the Canadian Inside Passage. A variety of major cruise liners and small-ship companies ply these waters offering a varity of itineraries.
BUS: If you're on a budget or have a lot of time to travel in North America, taking the bus systems across both the United States and Canada can be a real adventure. Bus rates are cheap compared to car rentals, trains and flights, leaving it is a viable option for many. In Mexico, regional buses are available, but you'll be harder pressed to find buses that will traverse the country.
FLIGHTS: Flying within the USA, Canada, Mexico and Greenland is very popular when it comes to transportation. All of these places, with the exception of Greenland, offer decent routing and plenty of flights. Flying within these countries is also decently affordable, which lends to its popularity among travelers, especially in the United States. Be sure to search flight routing and schedules during the planning process.
FERRIES: This is one of only two ways to really travel around Greenland. With no roads to connect villages, you can either fly or take the ferry. Greenland has a comfortable and efficient ferry route that runs the entire west coast of the island, taking you from Nuuk to Ilulissat and everywhere in between. It is affordable and doubles as a scenic tour of the coastline.
WHEN TO VISIT NORTH AMERICA
North America spans a large area of the globe, subsequently, though, the entirety of the continent resides above the equator. This means that you will find tropical weather and also frigid cold, all depending on the area that you choose to visit.
In Canada, you'll experience the harshest of winter weather. The entire northern border of the country sits against the Arctic Ocean. The country experiences 4 strong and distinct seasons across its entire span. Summers are warm and pleasant, winters are long, dark and cold. That said, Canada is a spectacular skiing destination if your like winter travel.
To figure out what's best for you, have a look here:
---
In the United States, you'll find similar season differentiation to Canada. However, as you head further south, the weather is milder and even transitions to arid and dry to the west, as well as humid and tropical to the east. The Midwest experiences a true winter season, as do the mountains to the northwest. You'll get bright colors in the fall, plenty of sunshine in the summer, snow in the winter, and flowers in the spring across a surprising amount of places in the USA.
For more specific advice about different USA destinations, have a look here:
---
In Mexico, you'll find a warmer average climate. This ranges from the dry desert heat in the west to humid, jungle head in the east. You will not, however, find any traces of real winter and certainly no snow. This makes Mexico a popular destination for people escaping the cold during the winter months from both the USA and Canada, along with several European countries too.
To figure out what's best for you, have a look here:
---
In Greenland, despite its position in the far north, you can find a rather pleasant, albeit short, summer season. The days are long and with the heat being mild, think 70F average, it's no wonder people journey to this hiking destination. The winters, though, are harsh, long, and dark. That said, Greenland offers some of the most consistent and best chances to view the Northern Lights. So I'd say it's a fair trade if you can brave the cold.
BEEN THINKING ABOUT EXPLORING MEXICO?
SAFETY IN NORTH AMERICA
As with anywhere in the world, safety can vary from city to state to region to country. If you are staying in touristy areas or resorts, then you'll be quite safe from harm, but you will want to keep an eye on your personal belongings, as opportunistic theft can be a problem.
In Canada, your biggest safety concerns will be preparedness when exploring the outdoors. Be sure you've done your research, have enough water and if you're in the mountains, bear spray with you.
In the USA, opportunistic theft can happen and the big cities have dangerous areas like any other country, but you're generally safe here. Heed local advice and be prepared if venturing into nature.
In Mexico, the main tourist areas are generally safe. Of course, don't carry large sums of money on you, flaunt valuables or buy drugs. If you're using local transportation, keep your things close. We've traveled all throughout Mexico and the biggest threat we encountered was sunburn and dehydration.
As with any destination, we recommend learning and adhering to certain safety practices when you travel. Be sure to read our personal travel safety tips, compiled from our travels across 7 continents.
NORTH AMERICA TRAVEL: BOOKING RESOURCES