One of our most frequently asked questions is "what kind of travel photography gear do you carry with you when you travel?" We always answer this question with big smiles and 'well, do you have an hour to talk camera gear?'.
We run Divergent Travelers as a professional travel blog and this means we carry large amounts of gear with us everywhere we travel to around the globe.
It might seem obnoxious to the average traveler, but this is our job and we need this equipment to bring you great content from our travels.
As a couple, we tackle content creation as a team. I handle the majority of the photography and David handles the majority of the video filming, creation, and production.
We've spent years learning how to use our travel photography gear and are constantly adapting and growing our skill sets to better showcase the world of travel on our site, social channels and for our clients.
This travel photography gear list is not the be-all, end-all of travel camera gear lists. These items are the ones we prefer to use based on our styles, needs and wants when in the field.
When you grow as a content producer, you'll start to learn the things you prefer to have over others and it takes time to build the kit that is perfect for your needs.
With that said, we love our equipment and can stand behind recommending each piece to anyone that is looking for something new to add to their own kits.
We're going to break this post down by what we currently have in our camera bags but we're also going to tell you some of the other equipment we've carried with us before as well.
---
Ultimate Travel Photography Gear List
---
The following list of equipment is what I am currently carrying in my travel camera bag. It's taken a long time and a lot of trial and error to get it narrowed down but this current setup meets most of my needs while on the road.
Camera Bags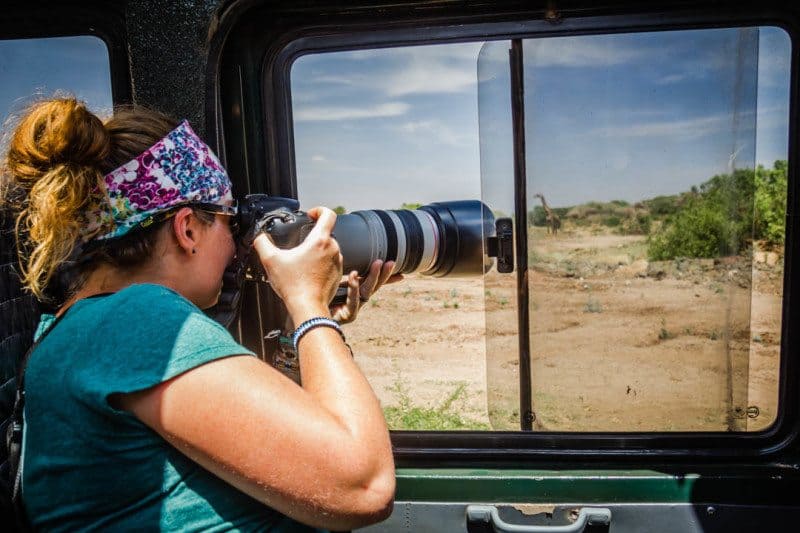 First off, before I tell you what is IN my gear bag, let's talk about WHAT gear bag(s) I have. Honestly, I have a love/hate relationship with camera bags and despite my best efforts, have yet to find the perfect bag for me.
I am not giving up hope, but so far the search has been in vain. I currently alternate between 2 bags depending on the type of trip and location we are visiting.
Other bags I use for travel photography and find incredibly useful, depending on the job and destination, include:
Over the years I have tried so, so many camera gear bags. We've written about this journey and highlighted many of these bags in the below articles too. If you're on a similar journey, be sure to read these as well.
My Cameras
If you're looking for advice on what cameras to buy, be sure to take a look at these articles too:
My Lens Collection
Lenses are the most important part of your travel photography gear kit. Your photos will be affected by the quality and types of glass you use on your body.
Having top quality lenses should be your first goal in buying the equipment as it will give you the best chances of capturing sharp, quality images.
If you're looking for advice on which lenses you should purchase, be sure to check out the following articles:
Lens Filters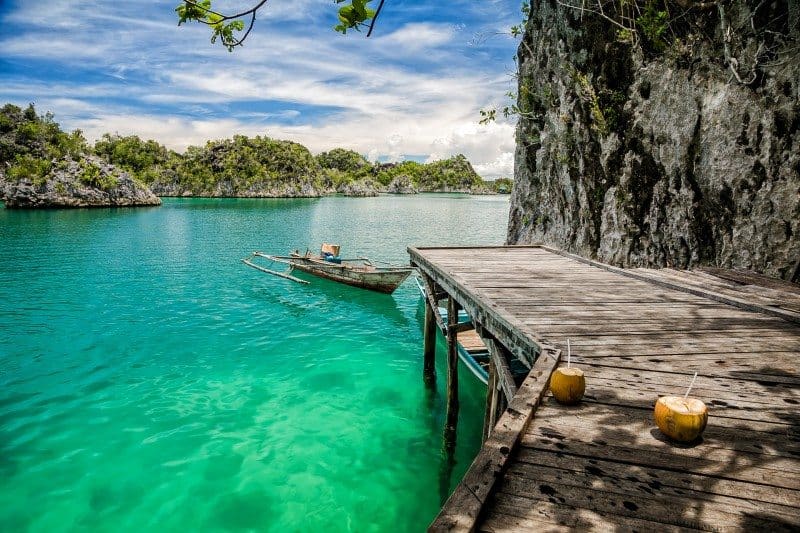 Filters are absolutely necessary for creating great shots. They help you control the light that enters the lens and cut glare in your photos.
There is a massive variety of filters and they come in a wide spectrum of quality and use. When it comes to filters, you get what you pay for. These are the filters I carry and use.
For more advice on choosing filters, be sure to check out these articles too:
Photography Accessory Collection
For advice on choosing the best camera accessories, be sure to read the following articles:
Other Camera Gear I've Used
---
Travel Video Gear
---
Now that you've seen inside my photography gear bag, we're going to take a look into David's camera gear bag. He produces the video that you see on our website and social channels with a wide variety of video gear.
We carry our gear separately and always carry all of it on the plane. Some people check their drones, but I think that is crazy.
Vanguard Alta Sky 51D Backpack – this bag has proved priceless for us. It's the perfect bag for every piece of equipment that David needs to carry when we travel. It holds EVERYTHING. Drone, camera, accessories, and laptop. It's too big for me to carry but it works well for him and we highly recommend this bag for the function and quality.
Travel Video Cameras
Travel Video Filters
Filters really go a long way to capturing quality in video footage. We use the same types of filters for a video that we do for photography but since the lens sizes are different, I will list them out for you.
Travel Video Accessories
---
Photography Storage & Post Processing
---
---
So there you have it, this is all of our gear that we carry and travel with us all around the world. We use this equipment to create quality content and showcase the globe. Everyone has their own needs and wants when it comes to photography gear bu this works for us.
Keep in mind there is no one size fits all with camera equipment but if you've ever wondered what we use to create our content, there you have it.
Did you like this story? Share it!