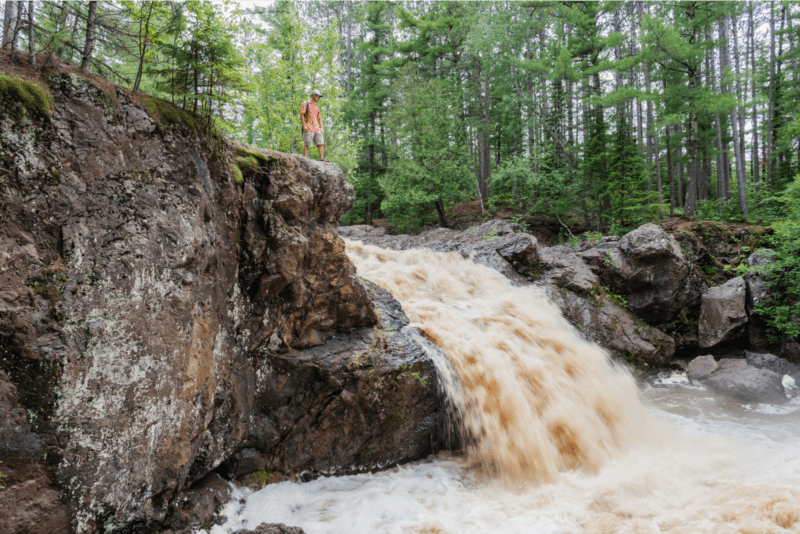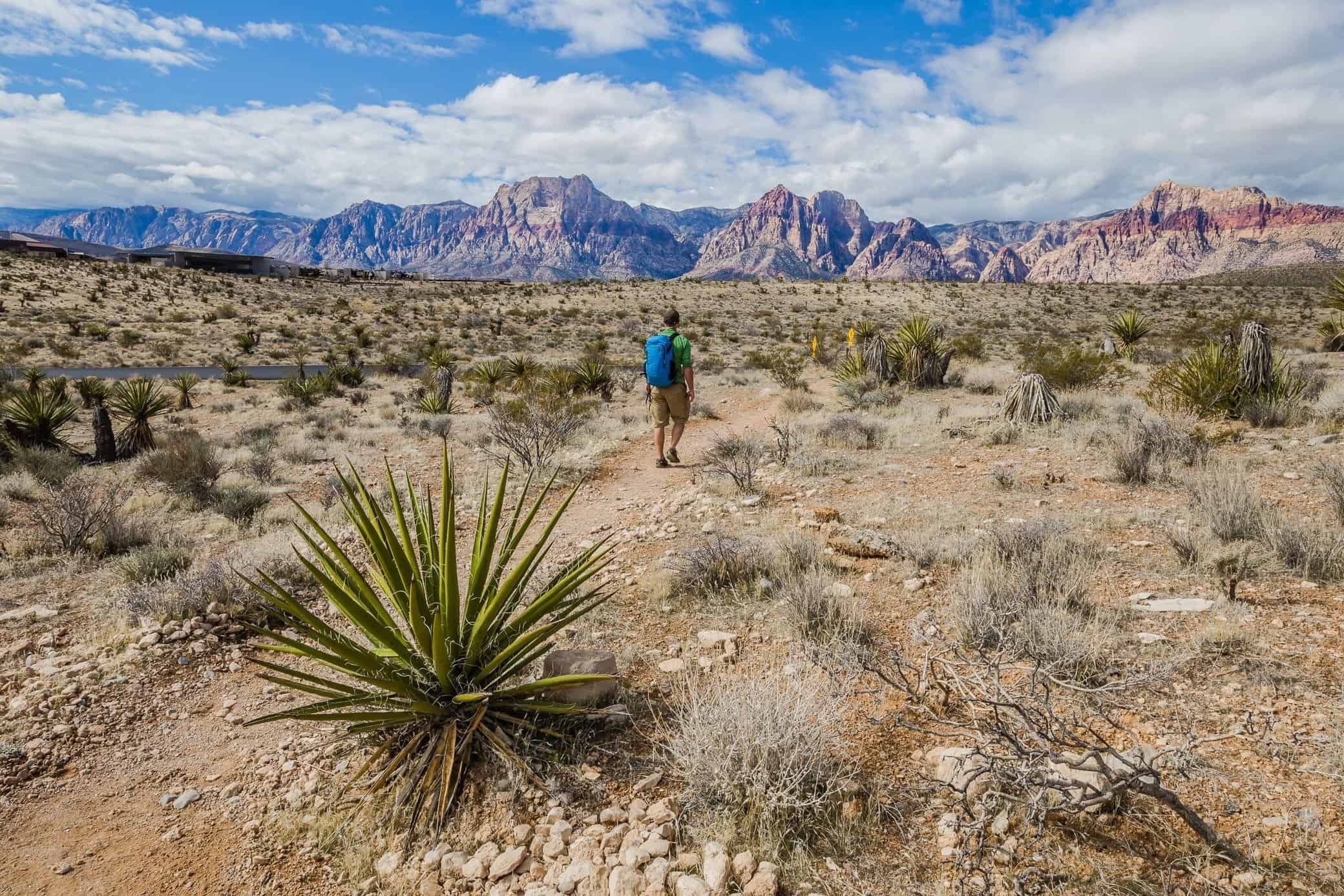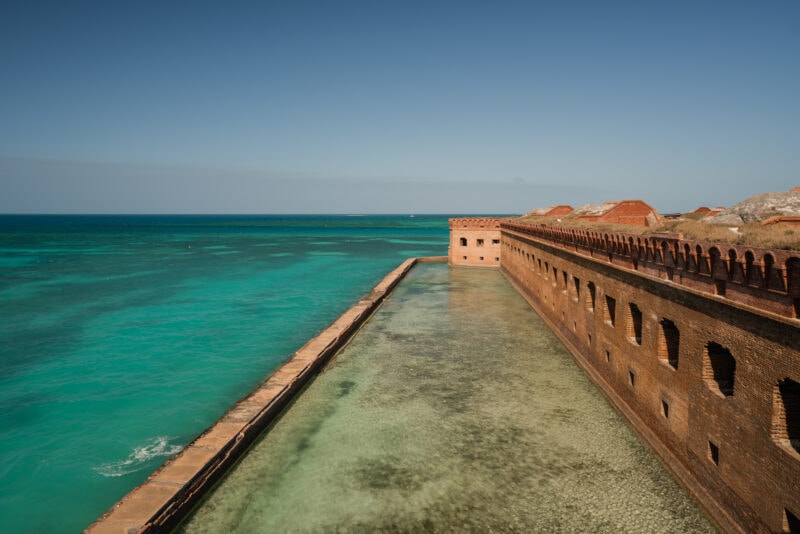 Ultimate USA Travel Guide
The United States is located in North America and the capital is Washington DC. We call this country home and our USA travel guide is here to help you figure out some of the best places to visit in this massive country.
The USA is a wildly diverse place offering mega-cities, vast National Parks and everything you can think of in between. It would take you a lifetime to explore every nook and cranny that it offers and most visitors limit their time to the popular cities or parks that reside on the well-beaten paths.
Even as citizens, there is a lot of this country that we have left to explore. This is an ongoing project of ours and as we discover more of this country, we'll continue to publish stories and information that will help you plan your own trips.
To date, we've visited 35 of the 50 states and are currently focused on visiting the US National Parks.
USA STATES GUIDES
USA TRAVEL: QUICK TIPS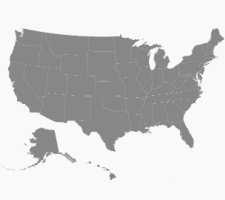 Don't Visit THE USA Without:
UNITED STATES BUCKET LIST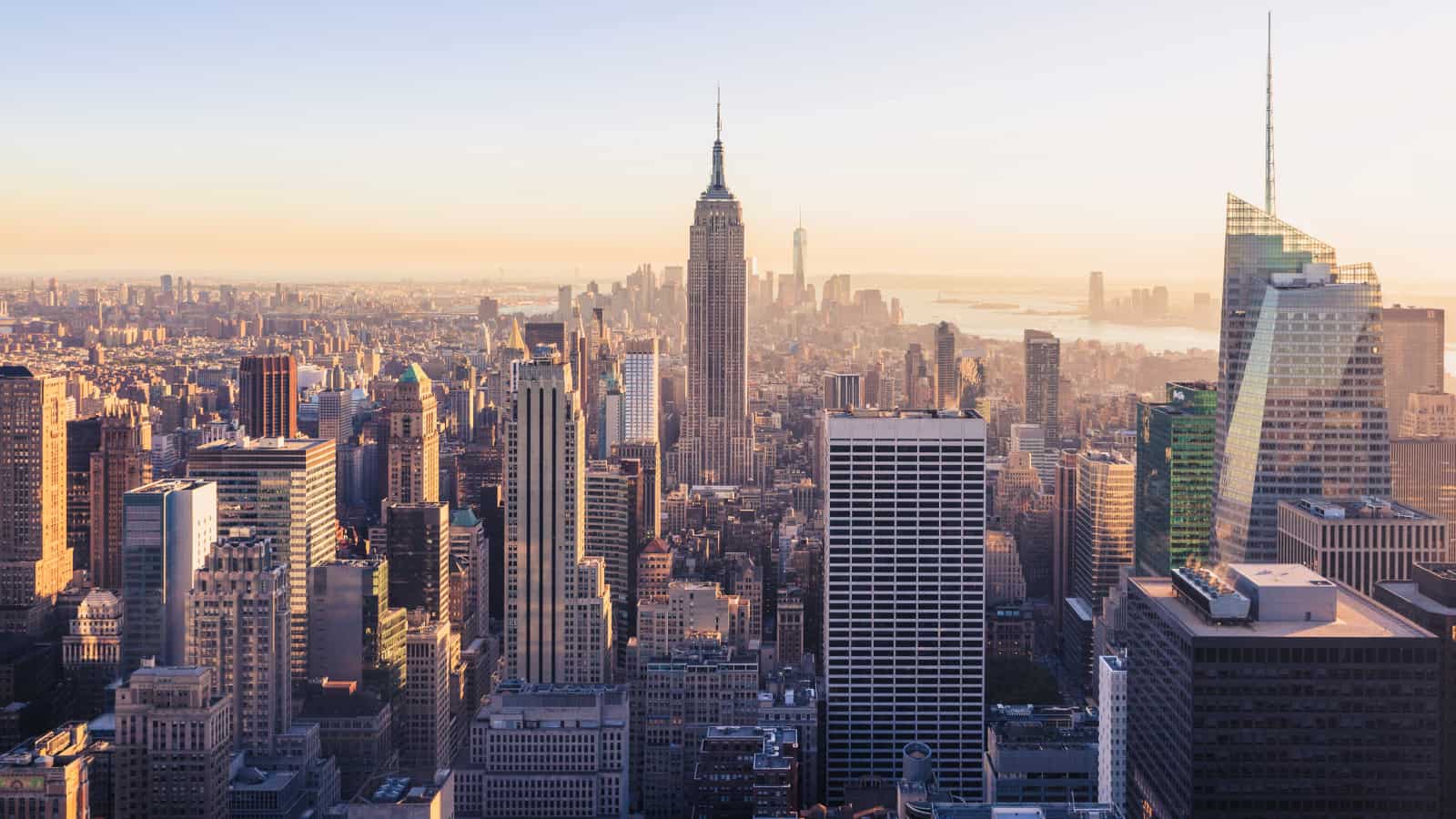 SEE THE BIG APPLE
New York City is a bucket list stop for any USA visitor and for good reason! It's a city we can't get enough of and no two visits are the same. Check out our NYC highlights and NYC budget advice.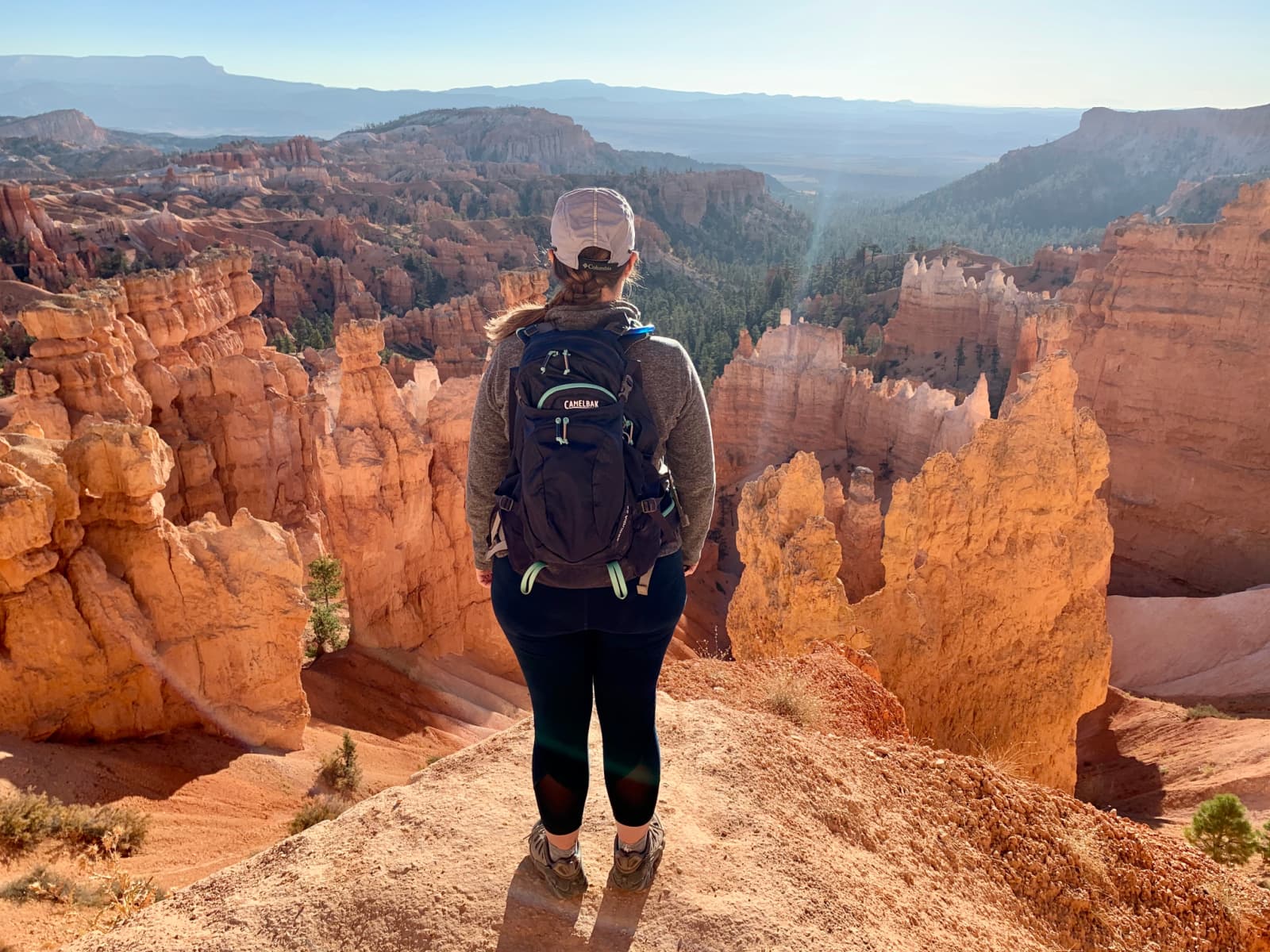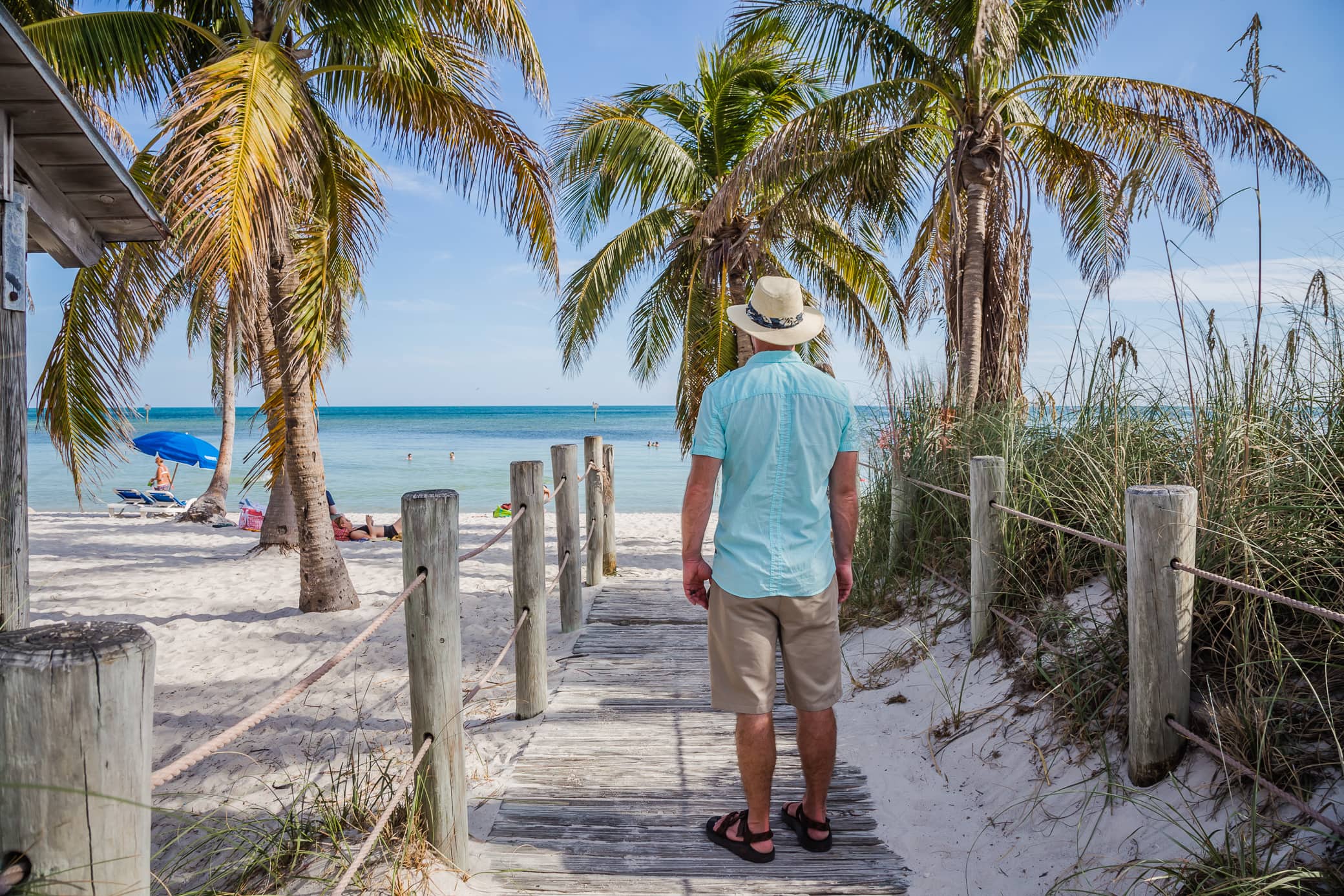 MORE THINGS TO TRY IN THE USA
There is no shortage of great things to do in the USA during your visit and the biggest problem you'll face is fitting them all into your itinerary.
Each city, state and region has its own offering and unique things to check out during a visit, so be sure to look at our city guides once you decide where you're itinerary will take you.
ROAD TRIP SW VIRGINIA: If you're looking for an off-the-beaten-path experience, then this one delivers. Plus you'll get to experience some real live Americana while you're at it. Southwest Virginia is full of natural gems and it's a great place to be outdoors. You can hike parts of the Appalachian Trail, go horseback riding in the Grayson Highlands, bike the Virginia Creeper trail and much more.
ADVENTURE IN ASHEVILLE, NC: Not only is Asheville and super cool city, but it's also an amazing base to adventure in the Blue Ridge Mountains and surrounding state parks. If you enjoy hiking, white water rafting, kayaking, rock climbing and craft beer, you can't go wrong here.
HEAD TO THE OUTER BANKS: Also located in North Carolina is the beach destination of the Outer Banks. Not only can you find seven US National Park service sites here, but it's also the birthplace of flight. Relax on the beaches, see the many lighthouses and learn the history of the first settlers that arrived in America.
EXPLORE ALASKA: Nothing really compares to the wonders that Alaska holds and you'll spend your entire visit in awe. Cruise the Inside Passage, play in one or more of Alaska's 8 National Parks, road trip from Anchorage to Fairbanks, head into the Arctic or explore the Kenai Peninsula. You won't be bored.
ALOHA HAWAII: One of the most exotic destinations in the USA is Hawaii, a set of islands in the Pacific Ocean off the west coast of the continental US. Choose between the 8 islands depending on your interests. We found the history in Honolulu interesting and love all things Maui.
HANG OUT IN SOUTHERN CALIFORNIA: Los Angeles is easily one of the most unique cities in the USA, so make some time for it when you visit the West Coast. We also enjoy the beach vibes and amazing Mexican food in San Diego. For the best of both worlds, plan a road trip from LA to San Diego. This route follows the coastline for fantastic views.
VIVA LAS VEGAS: Try your luck at the casinos and take in the best of Sin City on a visit to Las Vegas. There's plenty to keep you busy in the city but don't miss the incredible day trips from Las Vegas too. You can even see the Grand Canyon.
EXPLORE THE DESERT IN LAUGHLIN: Much like a mini Las Vegas, Laughlin is a place that we were so surprised by when we visited. Set right on the stunning Colorado River, this city has a small strip but a huge gateway to adventure around Lake Mohave, the surrounding mountains and desert. You can also head to places like Lake Havasu and drive part of Route 66 to Oatman.
DON'T FORGET THE UPPER MIDWEST: The states that border the Great Lakes of Superior and Michigan are often overlooked but worth the trip. Connect with nature in Minnesota and drive the North Shore of the largest freshwater lake in the world. In Wisconsin, stop off in our hometown of Superior, WI, or head to the Apostle Islands.
FOODIE BUCKET LIST
The USA is a big foodie destination, and it's impossible not to enjoy the food culture when you travel to the United States. Everywhere has its own specialty dishes; just remember that portions are usually more substantial than elsewhere in the world!
Hamburgers, pizza, and apple pies are everywhere, but American food is much more than this. In New York, start the day with fresh bagels. In Texas, dig into spicy Tex-Mex burritos, in California, enjoy everything from Tacos to Korean BBQ.
There's pot roast, Mac & Cheese, Key Lime Pie, Gumbo Soup, and so much more to eat when exploring the USA.
Head to the wine-growing regions for some of the world's best grapes or target cities like Milwaukee or Austin for surprisingly creative craft beer scenes.
USA FESTIVALS
There are so many events and festivals held across the USA each year; they make a unique addition to any United States travel itinerary.
Festivals and events can be really varied, ranging from classic Thanksgiving and Christmas celebrations right through to the more eclectic Burning Man or Coachella festivals.
There are music festivals, huge sporting events such as the Superbowl or World Series, and countless cultural and artistic festivals.
Spending New Years at Times Square is truly iconic, while Mardi Gras in New Orleans is simply spectacular!
START PLANNING YOUR ITINERARY!
POPULAR REGIONS IN THE USA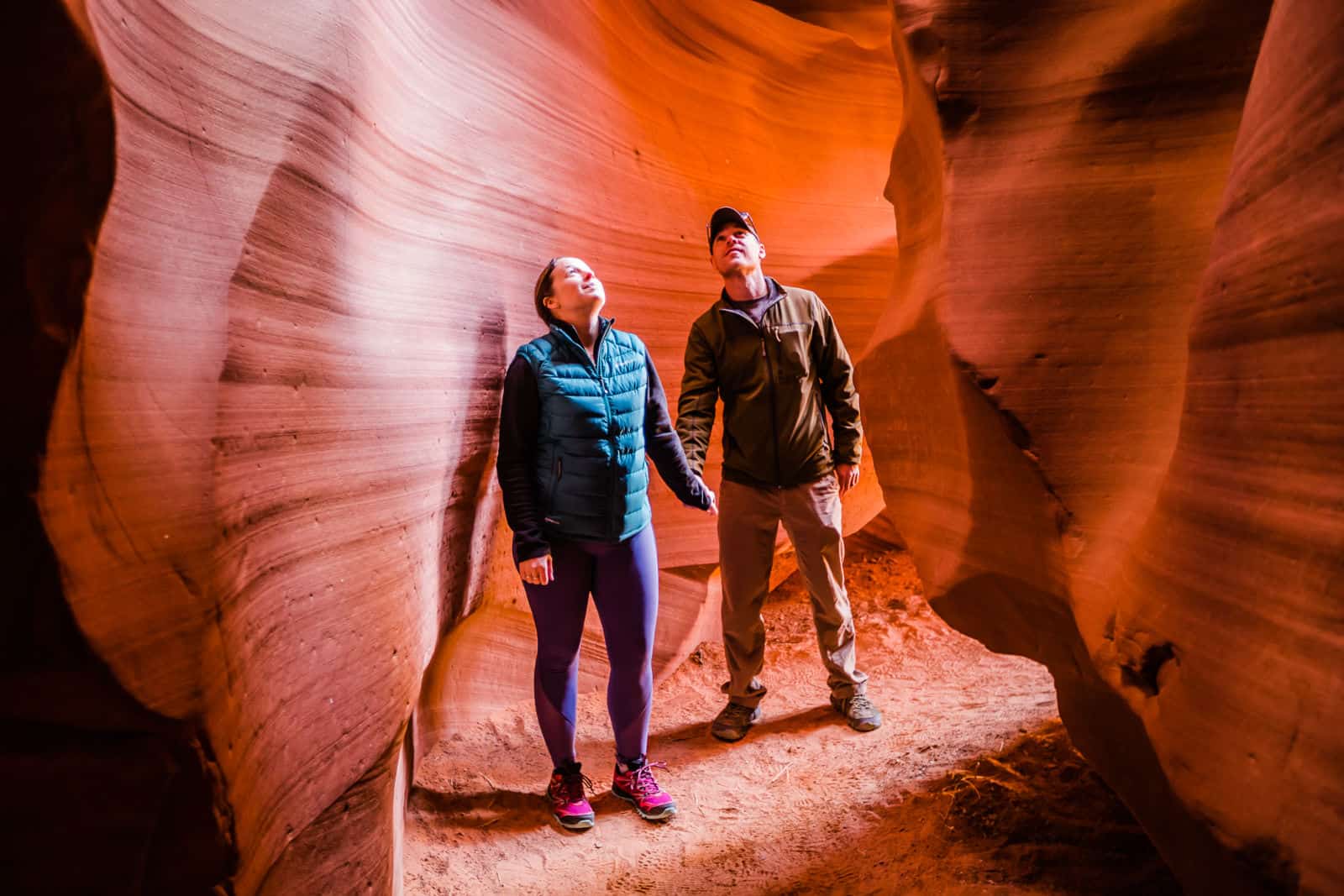 WEST COAST & SOUTHWEST
A West Coast USA travel itinerary would include the beautiful scenery of Washington, the spectacular beaches of California, and vibrant cities as diverse as Portland, Seattle, San Francisco, San Diego, and of course, Los Angeles.

Add the Southwest to this supreme region, and you'll also be visiting the vast state of Texas, the deserts and canyons of Arizona, and the glitzy casinos of Las Vegas.

This huge area of the USA is home to the Grand Canyon, Hollywood, Utah, Colorado, Nevada, and so much more. This is prime road tripping territory, so rent an RV and cruise from city to city, and national park to national park.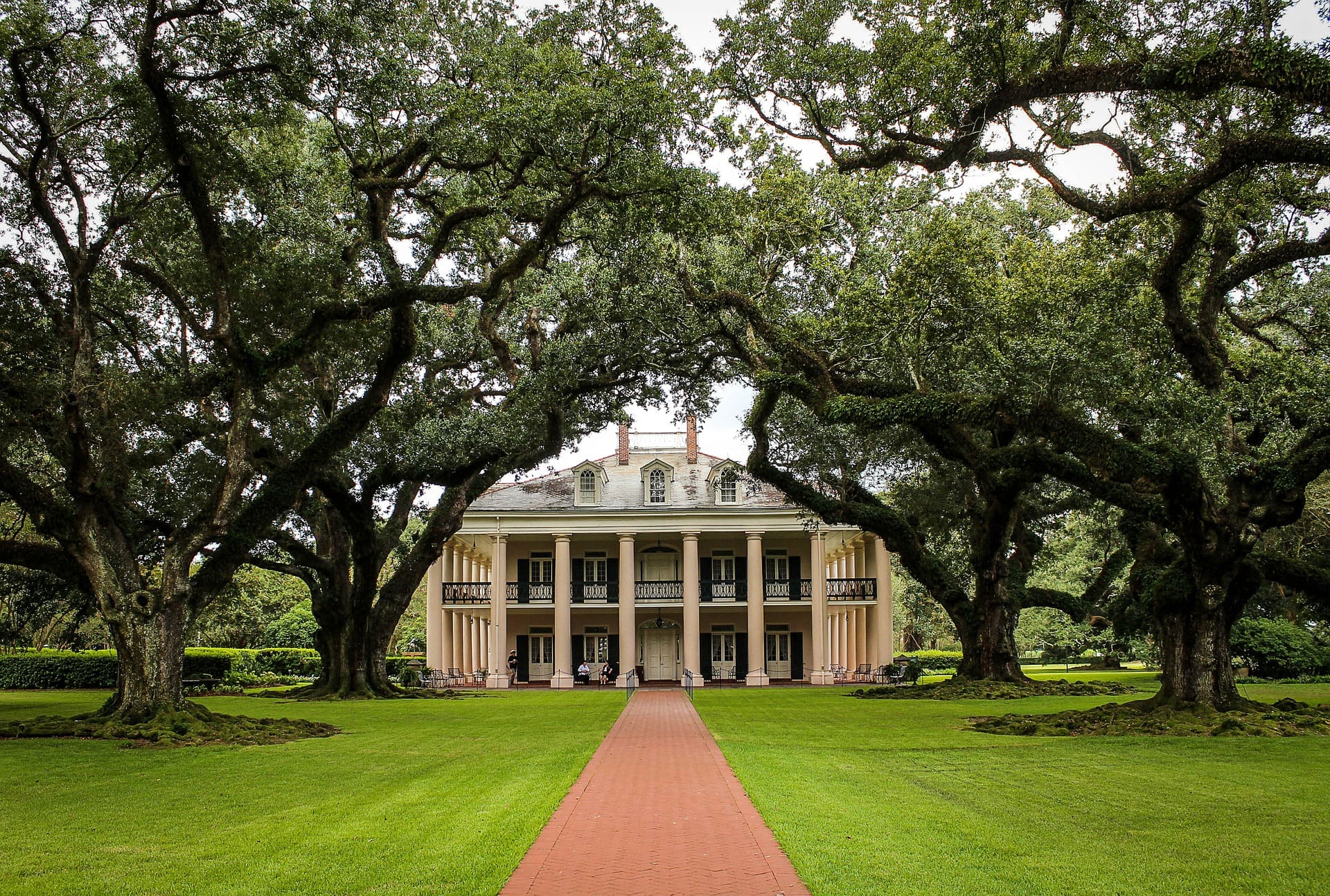 DEEP SOUTH
The Deep South is one of the most culturally interesting places you could explore when traveling to the United States of America. This unique region is generally said to encompass states such as Georgia, Alabama, Tennessee, Mississippi, South Carolina, and Louisiana, but could also include Texas, Florida, and other states.

Visitors to the Deep South will be able to delve into the local culture, from country music to delicious food. There's incredible scenery to explore, iconic attractions such as Graceland to visit, and incredible cities such as New Orleans to experience.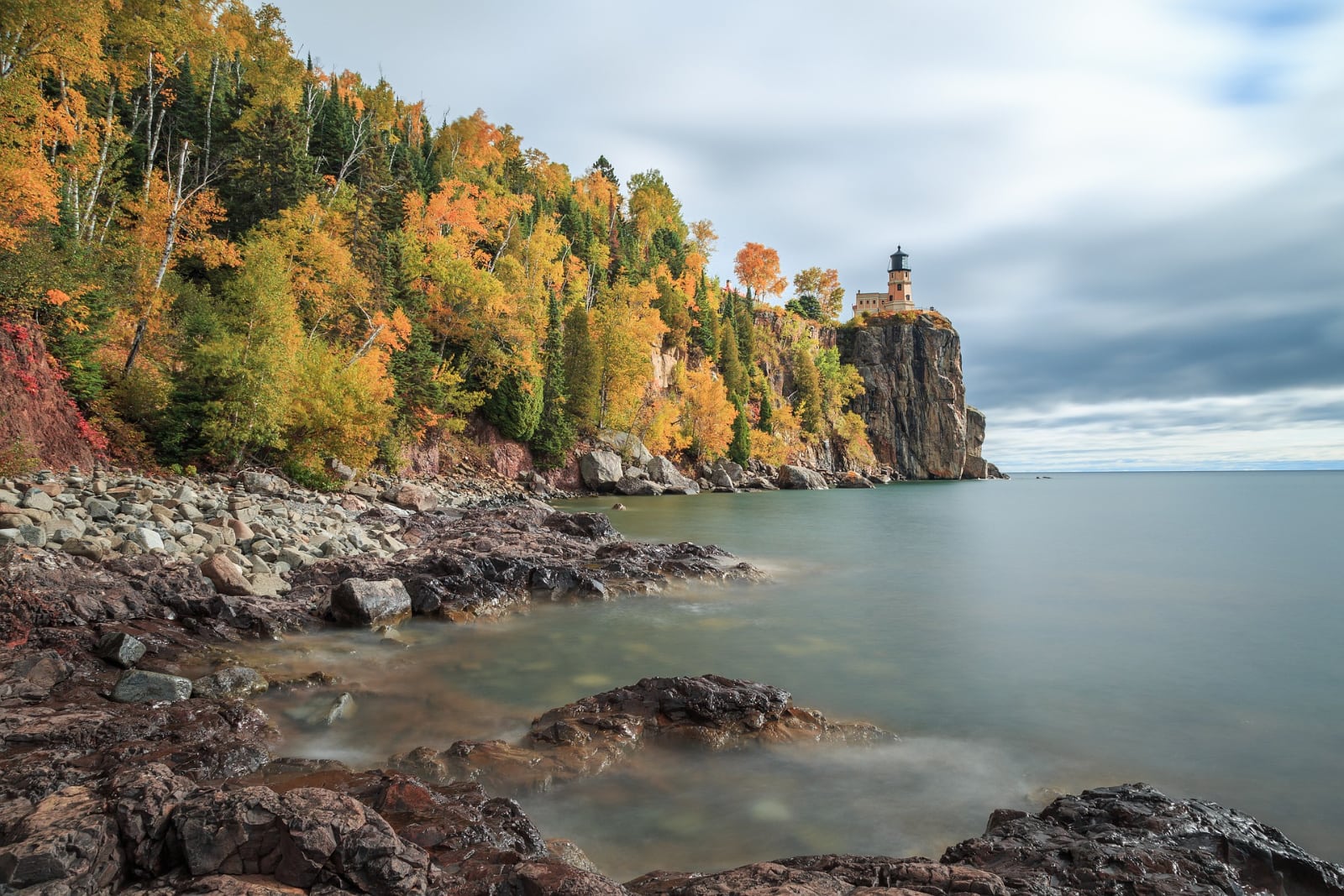 MIDWEST
The Midwest is yet another broad area to travel to in the United States. This northern, central area stretches from Ohio in the east right across Michigan, Wisconsin, Minnesota, the Dakotas, and Nebraska.

There are many magnificent landscapes to see in this part of the USA, but there are just as many great city destinations.

Explore the Great Lakes, visit Chicago, the twin cities of Minneapolis and St Paul, call into Cleveland, Milwaukee, Indianapolis, Kansas City, and so many more great places across the Midwest when you travel to the United States of America!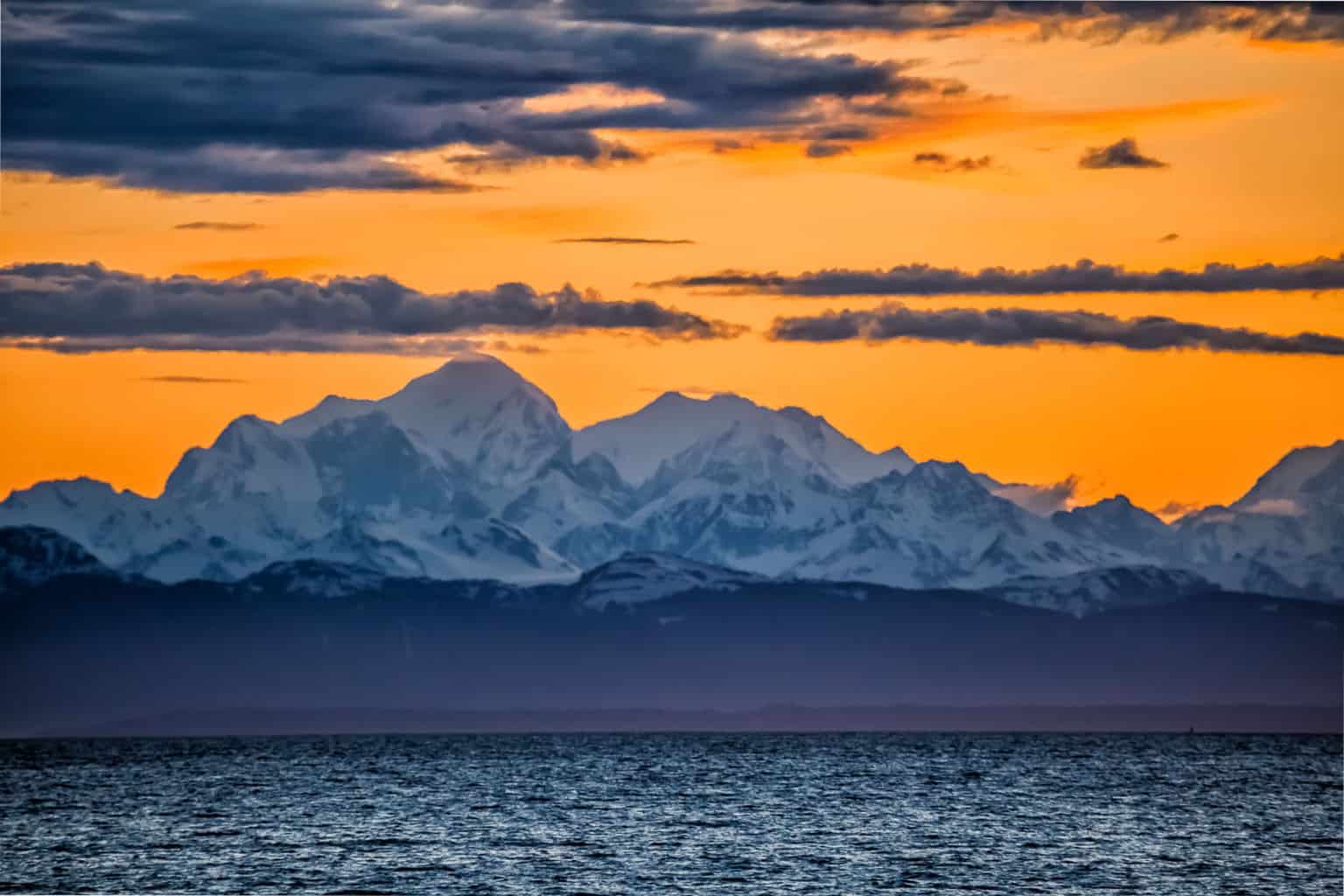 ALASKA
Alaska is the northernmost state in the USA and offers a beautiful blend of dramatic mountains, coastline, culture, wildlife, and coastal rainforests.

Alaska is cold and dark for much of the year, but when it's summer, the state is alive with wildlife and tourists. Cruise ships call into Anchorage and Juneau to enjoy the warmer weather.

It's also home to 8 National Parks including Denali National Park and Lake Clark National Park that offer an exceptional bear camp experience.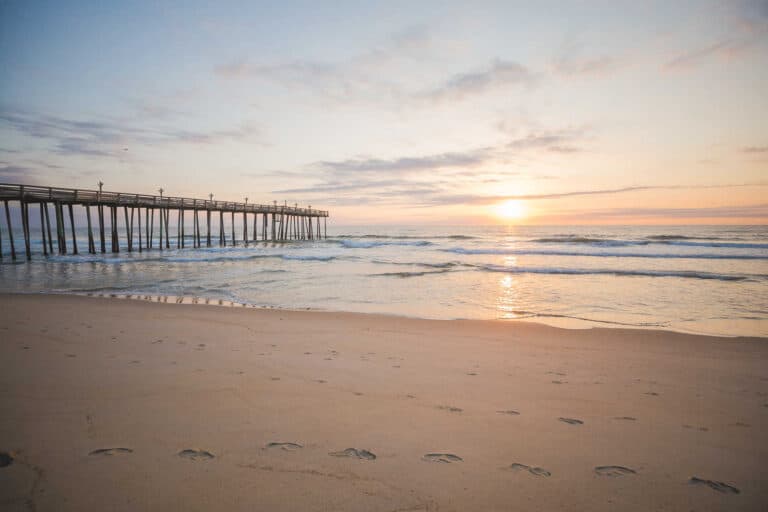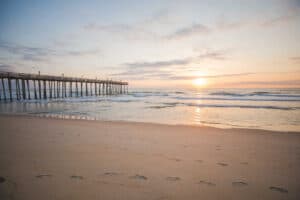 EAST COAST
The East Coast is a classic USA travel destination that's as diverse as it is exciting to explore. The East Coast is vast. Stretching from Maine's cold climes, on the Canadian border, all the way south to the hot and humid climes of Florida.

It's a region packed full of history and heritage; this was the first place populated by Europeans, and it had a long indigenous history before this, too. Explore New England and the bustling yet iconic streets of New York. Call into Philadelphia, Boston, Washington DC, and the Appalachian Mountains.

Then head south to the beaches of North Carolina in the Outer Banks and all the way south to the Florida Keys.

USA TRAVEL BUDGET
Setting a budget for USA travel is highly dependent on your travel style. It is possible to visit just about anywhere in the USA on any budget and still have a great trip. That said, you can make your trip as basic or as luxurious as you desire.
To help you set your budget, we've included some base range price estimations for travel within the United States. Of course, keep in mind that prices can fluctuate based on seasons, availability and festivals.
ACCOMMODATION: Costs can vary dramatically from city to city (New York will be more expensive than most places, for instance!), but in general, hostels cost around USD 20 per night, while private rooms are going to be upwards of USD 50. Camping or RV rental can be a good way to save on accommodation costs when you travel to the United States.
FOOD: Food can be found at a range of prices, but for the most part, food in the USA comes in huge portions and is of great value. Food trucks serve up great food for as little as USD 6 per person, while upmarket restaurants can be anywhere upwards of 60 USD (and there are options at any price range in between).
TRANSPORTATION: Local transport is affordable in cities, costing just a few dollars. Car hire can be as low as 30 USD a day, while budget flights could also cost a similar price if you book well in advance.
ACTIVITIES: Activity prices vary. Some museums are free; others may cost up to USD 20 for entrance. Day tours are in the range of 50-100 USD. Theme park tickets average at around USD 100 per day.
BUDGET
---
50 USD PER DAY
This will pay for dorm beds or campsites, public transport, and local eats from food trucks or the supermarket. Push this budget up to USD 100 to include a few day tours and extra activities or the odd private room.
MID-RANGE
---
100-200 USD PER DAY
Travelers looking for private rooms and renting a car for the duration of their travels will need to budget for at least USD 100. Push this up to USD 200 to include day tours or private tours and regular meals at restaurants.
LUXURY
---
200 USD + PER DAY
The low end will cover private rooms and fine restaurants. Push this to $500/day for luxury resorts, fine dining, and private transport. In the USA, if you have money, there are plenty of ways to spend it!
HOW TO GET AROUND IN THE USA
Transport options vary from region to region. Many travelers on long term tours of the USA, will choose to rent a car or hire an RV for a road trip. If this isn't an option for you, the quickest way to get from one city to the next is by flying (it's often cost-effective, too).
Long-distance buses link cities, as do limited rail services. The east coast will have better transport options than rural areas in the mid-west, for instance, so plan your transport well before you leave.
FLIGHTS: The United States is very well connected by flights, to even the smallest of towns. That said, you'll struggle to find any resemblance to a true budget airline, so expect this to be the most expensive option for transportation. If you're short on time and not traveling on a budget, flying the is the best way to see multiple areas during your visit.
BUS: Unlike train service, the interstate and state bus services are good and will connect you anywhere you need to go if you have unlimited time to explore. The Greyhound company will take you coast to coast and everywhere in between for reasonable prices.
CAR RENTAL: Many people choose to fly into major city hubs and then rent cars to explore a radius of that city. This is a great way to see the USA because the country has good roads that connect both cities and natural wonders across the country. Check out Discover Rental Cars for great deals.
TRAIN: Train service is elusive, but possible if you're patient and determined. The AMTRAK operates primarily on the east coast, with some routing to the Midwest. High-speed trains do not exist and train travel is rather antiquated and expensive.
RV RENTAL: Similar to car rentals, hopping in an RV and hitting the road in the USA is super popular. There are campgrounds that cater to RV's everywhere across the country. If you want to be closer to nature and not worry about hotels, this is a great way to explore the country.
TOURS: Lastly, joining organized tours is a great option if you have limited time but want to cover a lot of ground during your visit. Numerous tour companies, both big and small, operate throughout the entire country offering catered to itineraries for seeing the best of America.
WHEN TO VISIT THE USA
The USA is such a vast country that it's impossible to say when the best time to visit is. It all depends on where you're planning to travel to in the USA.
If you're visiting Alaska, go in summer. If you're traveling to Hawaii, go in the dry season and avoid the Christmas holidays.
For the northern stretches of the east and west coast, you'll enjoy the temperate climate best in summer, but for great hiking, you can also experience the autumnal shades in fall or the pleasant scenery in spring.
The south is hot and humid in summer, so try to visit in winter, when it's much cooler and likely to be dry. California and Florida are great year-round!
For more in-depth information, check out:
SAFETY IN THE USA
For most travelers, a trip to the USA is going to go off without a hitch, because it's a relatively safe place to visit. In some cities, like in all countries, there are places that are best avoided but stick to the tourist trail if you're in doubt, and you will be fine.
Follow common-sense travel rules when visiting the USA. Watch out for petty thieves, be careful if you're driving in unfamiliar territory, and generally just stay aware of your surroundings and up to date on any extreme weather warnings.
Lastly, the United States is home to many predatory and venomous animals. If you're out exploring the National Parks, State Parks or really anywhere that has you interacting with nature, be prepared.
Heed the information given at all places about wildlife interaction and follow the rules to ensure your safety. Also, stay on the trail and be prepared if you're heading off to hike.
We've been traveling internationally for more than 20 years and heed the same travel safety tips in our home country as we would traveling abroad.
UNITED STATES TRAVEL: BOOKING RESOURCES