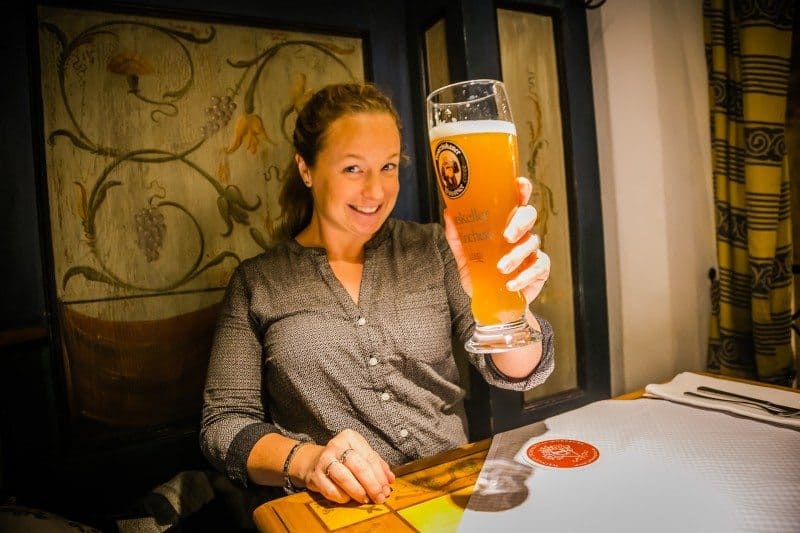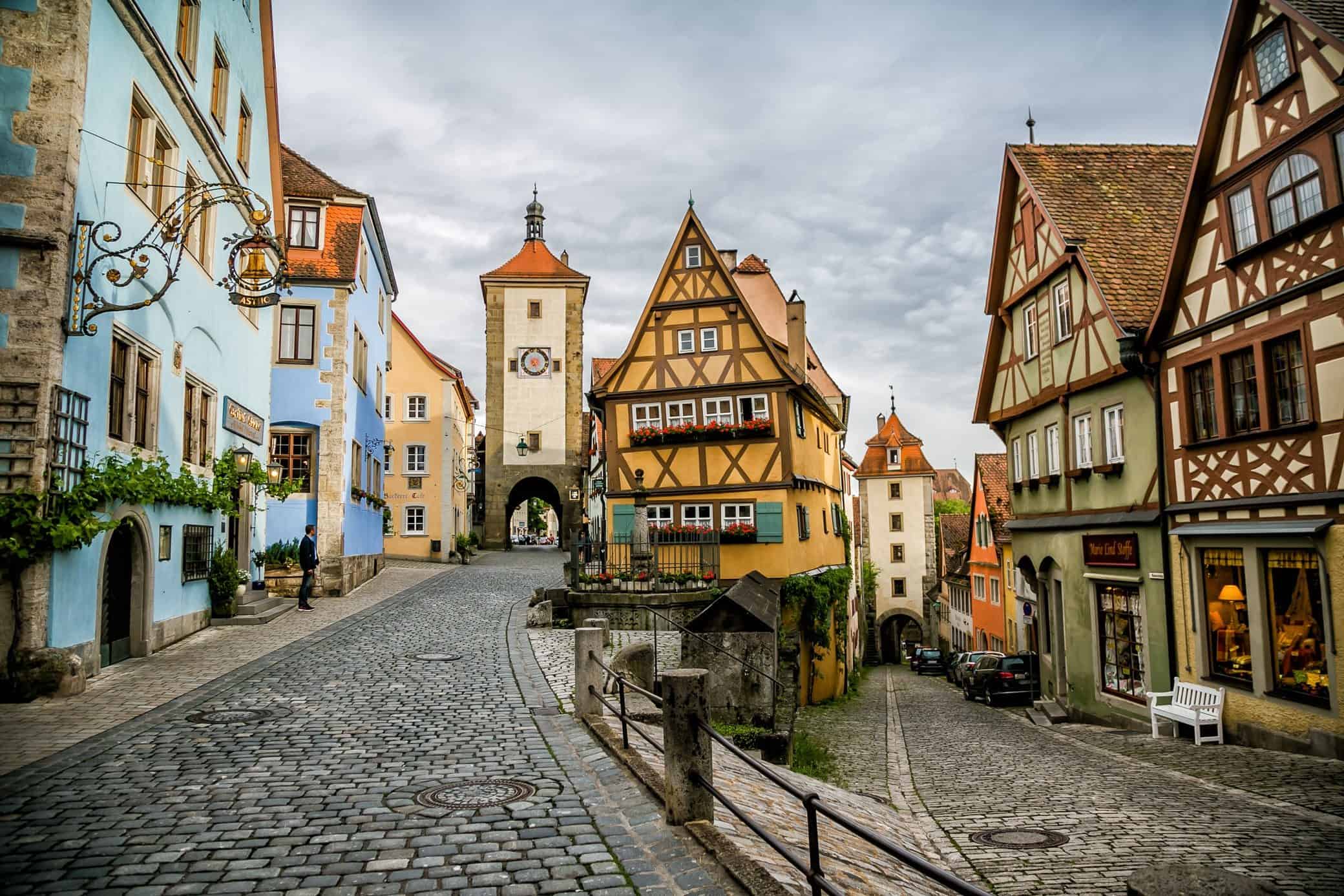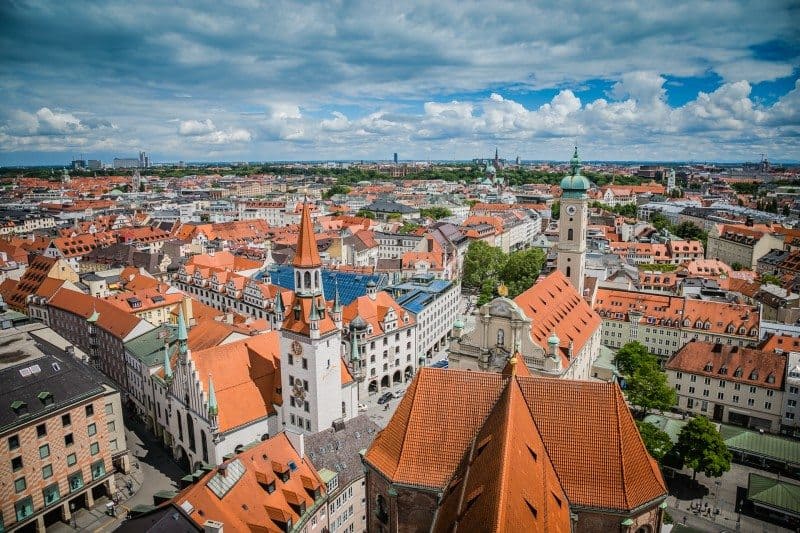 Ultimate GERMANY Travel Guide
Germany is a country located in western Europe. Berlin is the capital and while the Bavarian south tends to be the most popular with travelers, it is well worth spending some time in the North too.
The whole country is gorgeous and we can't say enough good things about how unique your visit to Germany can be.
Between the landscapes, colors, brew houses, beer and brat culture and history you could easily max out a 90 day EU visa in Germany alone- without even visiting another country in Europe on your trip.
Most travelers spend an average of 1 week in the country. One of the biggest highlights is renting a car upon arrival and heading off on a road trip along the Romantic Road.
We've spent a total of two months in Germany across several visits to varying areas of the country. We like to dig a little deeper in the places we go, so there's plenty left for us to see here, too.
GERMANY TRAVEL: QUICK TIPS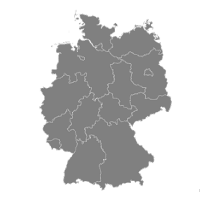 Don't Visit GERMANY Without: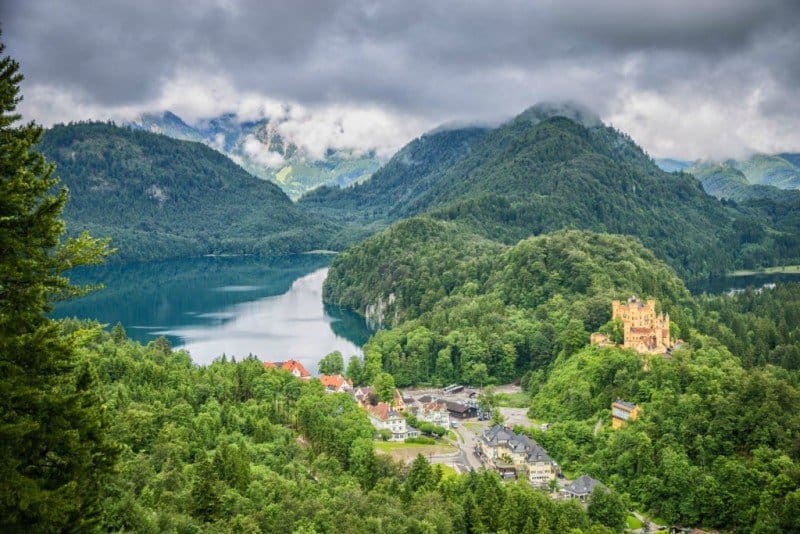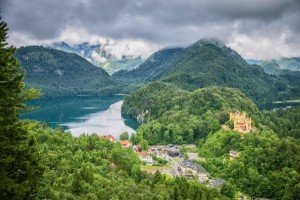 DRIVE THE ROMANTIC ROAD
Pick up your car in Munich and head south to Fussen, in the footsteps of the Alps, before turning north on a journey through the very best of Bavaria along the Romantic Road. Ending in Wurzburg.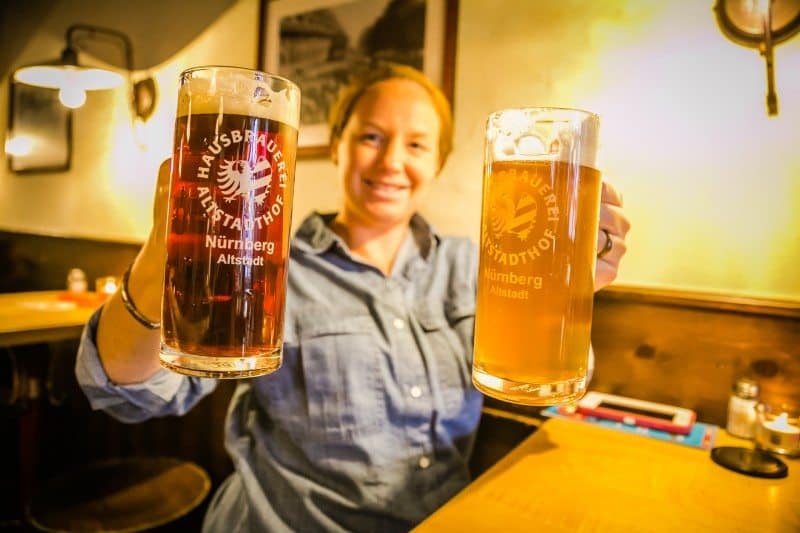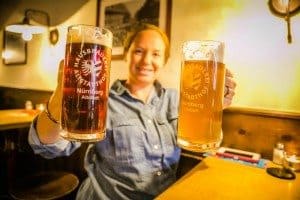 TRY GERMAN BEER
Delve into the heart and soul of German culture through an exploration of the many national beers. Find a beer hall, have a pretzel, and enjoy the music too! We personally love German Hefeweizen.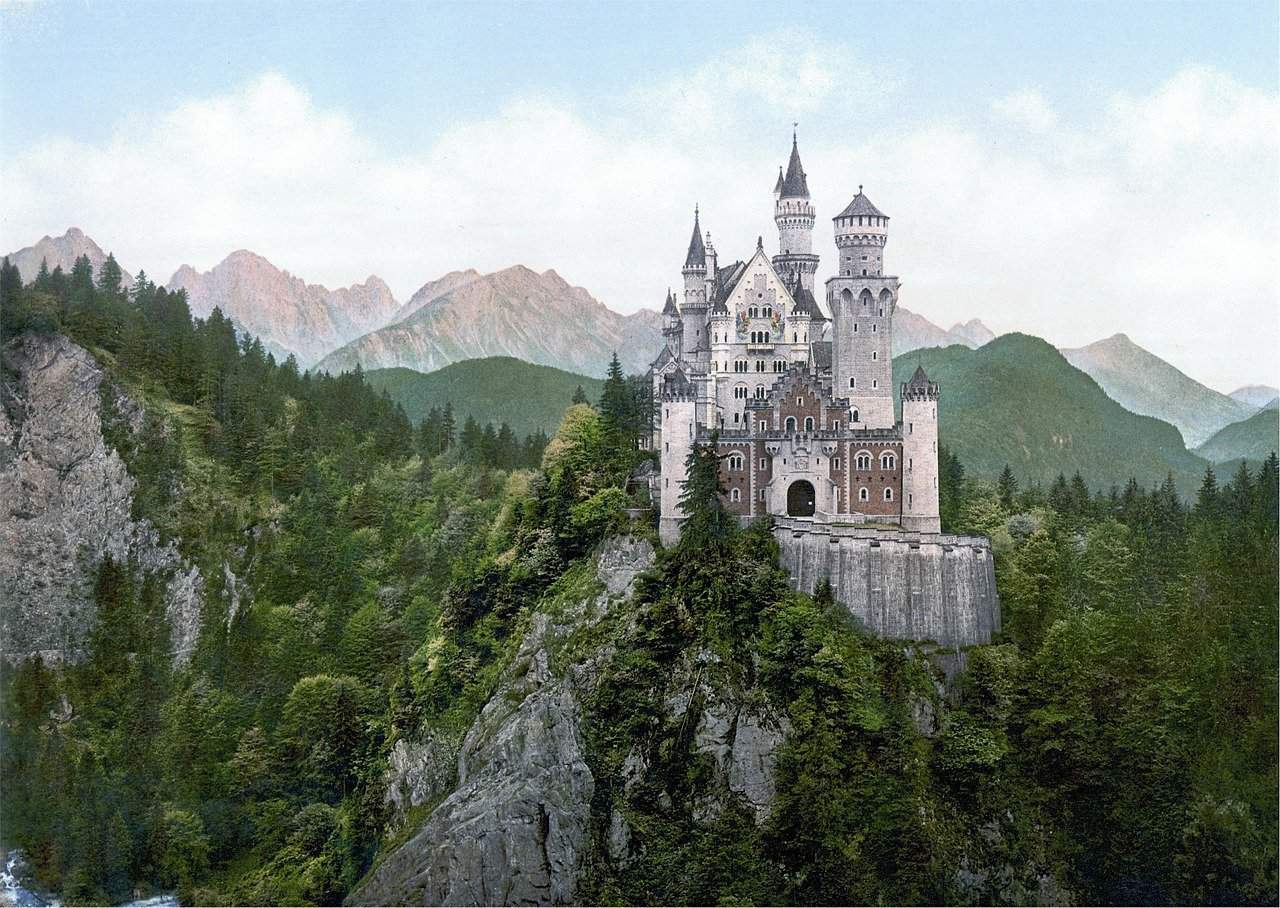 VISIT NEUSCHWANSTEIN CASTLE
You cannot miss a stop at the castle that fairytales were made from! The stunning Neuschwanstein Castle is located at the foot of the Alps and a must-visit on your Germany travels.
MORE THINGS TO TRY IN GERMANY
There is no shortage of great things to do in Germany during your visit and the biggest problem you'll face is fitting them all into your itinerary.
Each city has its own offering and unique things to check out during a visit, so be sure to look at our city guides once you decide where your itinerary will take you.
LEARN ABOUT PIRATES IN HAMBURG: Historically one of the most important seaports in all of Germany, Hamburg is rich in history and lore. At its height, Hamburg was the center of merchant trade in Germany, receiving large ships on a daily basis. This made it a prime target for pirates. Some of the most famous pirate names in history have graced the shores of the city with their presence, and there is no shortage of stories to go with their visits.
FOLLOW THE WWII HISTORY IN BERLIN: From the remains of the Berlin Wall to Checkpoint Charlie, Berlin will take you on an emotional and enriching tour through the history of WWII in Germany.
GO TO ROTHENBURG OB DER TAUBER: Hands down, the most quintessential Bavarian village you can come across in Germany. Located along the Romantic Road, a visit to Rothenberg is a journey back to the medieval period of Germany. Get lost in the streets, take it all in and do not miss the medieval torture museum.
VISIT THE PRUSSIAN PALACES IN POTSDAM: Doable as a day trip from Berlin, but also worth more time if you have it, a visit to the Prussian Palaces in Potsdam will blow your mind. The architecture is not only opulent but rich in history and stories. This is where it all began for the royals in Germany.
SEE THE CHRISTMAS ANGEL IN NUREMBERG: Germany plays hosts to the best Christmas markets in all of Europe and Nuremberg is at the epicenter of the tradition. They boast the oldest market and as a result, are the home to the fabled Christmas angel. She appears in the main square market at the beginning of December and makes random appearances until Christmas Day.
TAKE A CYCLE TRIP: Cycling is a popular activity just about anywhere you go in Europe, but only Germany has the Elbe River Valley route. This cycle route is the most popular in Germany and follows the Elbe River from the German-Czech Republic border up to the North Sea coast. The route passes through the Saxon Switzerland National Park along the way.
GO HIKING IN THE BLACK FOREST: Having a border along the Alps, Germany has some fantastic hiking options. However, one of the best options is the Westwego Trail. It takes you through woodlands and moor before descending into the River Murg Valley and then leading you directly into the heard of the Black Forest.
GO CASTLE HUNTING: Germany has hundreds, if not thousands, of epic castles to check out across the country. Of course, there are many famous ones you shouldn't miss, like Neuschwanstein, Burg Eltz and Heidelberg. But have some fun and seek out some of the lesser-known, but equally spectacular ones during your travel to Germany.
VISIT DRESDEN: We found this city to be fascinating, mainly for the fact that it was completely destroyed during WWII. What was once a literal pile of rubble, the city has been completely restored to its former glory and is chock full of German history and culture.
TAKE A RIVER CRUISE: Germany is an epi-center of sorts when it comes to river cruising in Europe. The popular Danube visits Bavaria, the Rhine travels through the western part of the country and the Elbe River cuts through the north offering some beautiful off the beaten path places along the way.
FOODIE BUCKET LIST
BRATWURST: German's love their Bratwurst sausages, and it's a must-try when you are in the country. Bratwurst can be served in buns, or as a main dish with sides such as potatoes.
CURRYWURST: Another sausage based dish beloved by Germans, is Currywurst. It's a simple, fast food dish, consisting of sausage, chips and curry-flavored ketchup sauce.
SCHNITZEL: Take chicken, pork, or veal and deep fry the meat in a battered breadcrumb coating, to give you Schnitzel. It's meaty and delicious.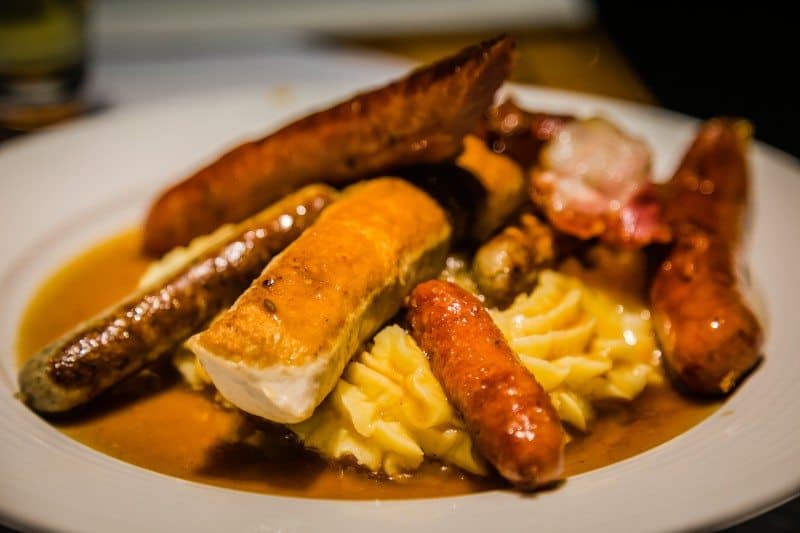 GERMAN FESTIVALS
OKTOBERFEST: By far Germany's most famous event, Oktoberfest is the iconic beer drinking festival held at the end of September and early October. While you can find events celebrating Oktoberfest across the country, the best place to visit in Munich, and Bavaria in general, where the festival originated. You can expect several weeks of intense beer drinking and festivities, with German culture and food being celebrated. This is one of the busiest times of year to visit Germany, and particularly Munich, and you might find accommodation hard to come by, and prices through the roof, but it will be worth the costs!
CHRISTMAS MARKETS: The festive period is a fantastic time of the year to visit Germany because every village, town and city across the country holds its own Christmas market. In the major cities, you'll find entire Christmas villages set up to cater to the festive spirit, and you can enjoy excellent food and drink while you purchase unique souvenirs and presents. Germany hosts some of the biggest and the best Christmas markets in Europe, and it's the perfect place to visit in winter.
CARNIVAL: Another fantastic German festival to attend, is Carnival. Generally held in February, this is a celebration where everyone in attendance lets loose before the onset of Lent and Easter in the proceeding weeks. Many cities hold their own Carnivals, and it's unique in every different region, but the best places to visit are Cologne or Munich, where celebrations are all out.
PLAN AN EPIC ROAD TRIP THROUGH GERMANY!
POPULAR REGIONS IN GERMANY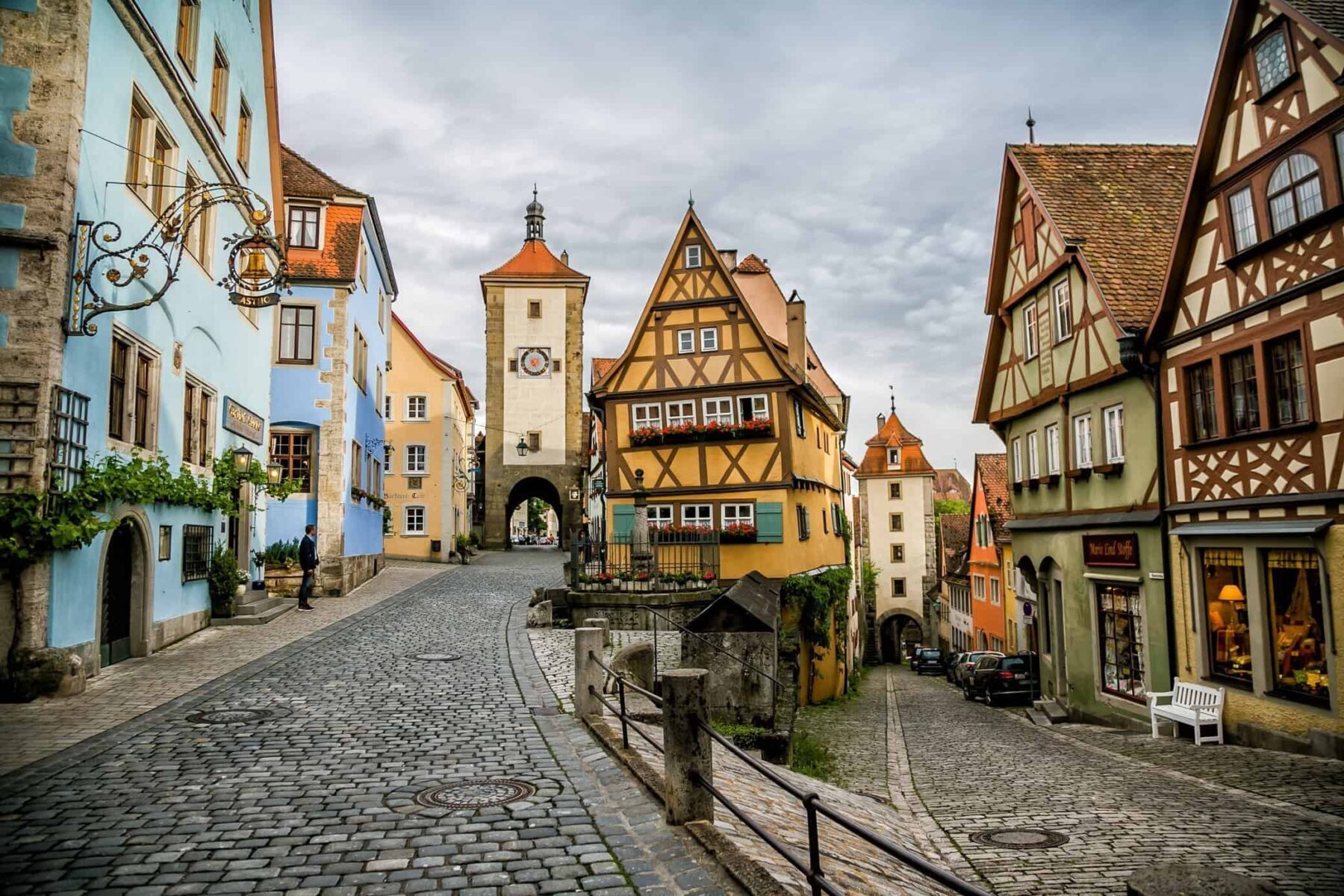 BAVARIA
The country's largest state is found in the south, on the border with Austria, and it's one of the best places to visit when you travel to Germany.

This is where you will find the historic cities of Munich and Nuremberg.

In the countryside, you can find fairytale castles, such as the dramatic Neuschwanstein Schloss, as well as dramatic alpine scenery and rural, historic villages.

Travel to Germany and to Bavaria in September and October to experience Oktoberfest.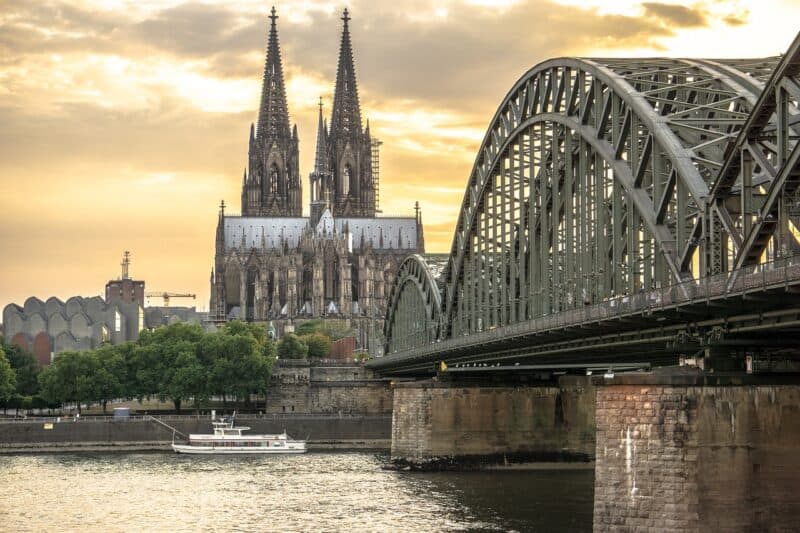 COLOGNE
Cologne is found in the northwest and is one of the largest cities to visit when you travel to Germany.

The city is known for its striking cathedral and many museums, as well as its beautiful location on the Rhine.

Using cologne as a base, you can travel further into the Rhineland, and visit nearby cities such as Bonn – which was formerly the capital of West Germany.

It is the birthplace of Beethoven – as well as the modern, contemporary cities of Dusseldorf and Dortmund which are both less than an hour away on public transport.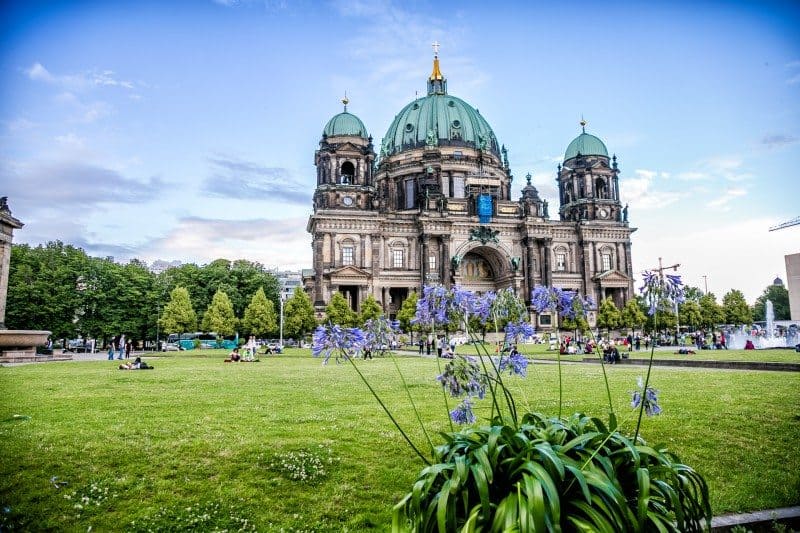 BERLIN
The capital is easily one of the most fascinating places to visit when you travel to Germany.

Divided between East and West for decades after World War II, Berlin has evolved into a unique city since the wall was torn down.

Known for its diverse culture and alternative art and music scenes, it's often referred to as the hipster capital of Europe.

As well as modern culture though, you can visit classic sights such as the Brandenburg Gate, the Reichstag, or the former royal palaces in the surrounding area.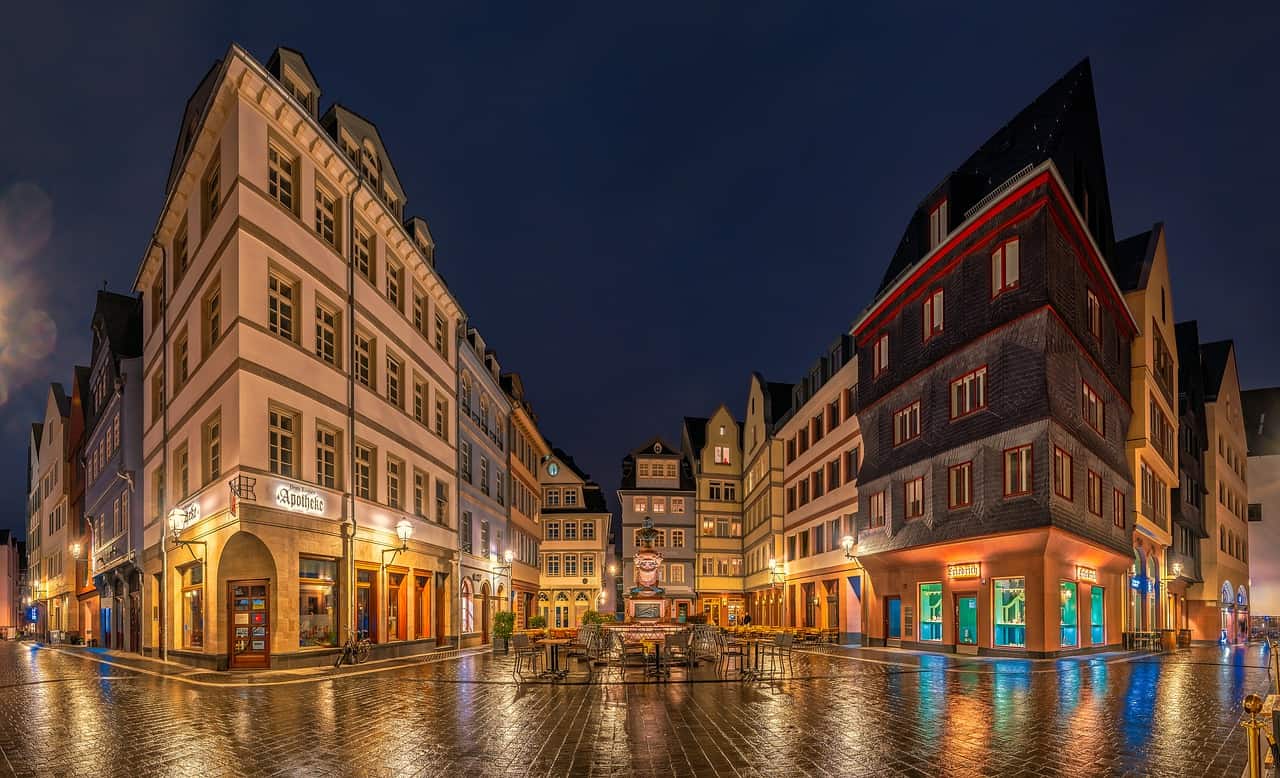 FRANKFURT
Frankfurt is a mixture of old and new, and you can find restored medieval townhouses standing in the shadow of modern skyscrapers.

It's a historic place, but it's also known for its financial services and industry, making this a unique look at contemporary German life.

Visit the city's many museums, take a cruise along the river, and see where Johann Wolfgang von Goethe was born.

Close to Frankfurt, you can visit the fascinating and beautiful medieval university town of Heidelberg, one of the best places in the country to explore when you travel to Germany.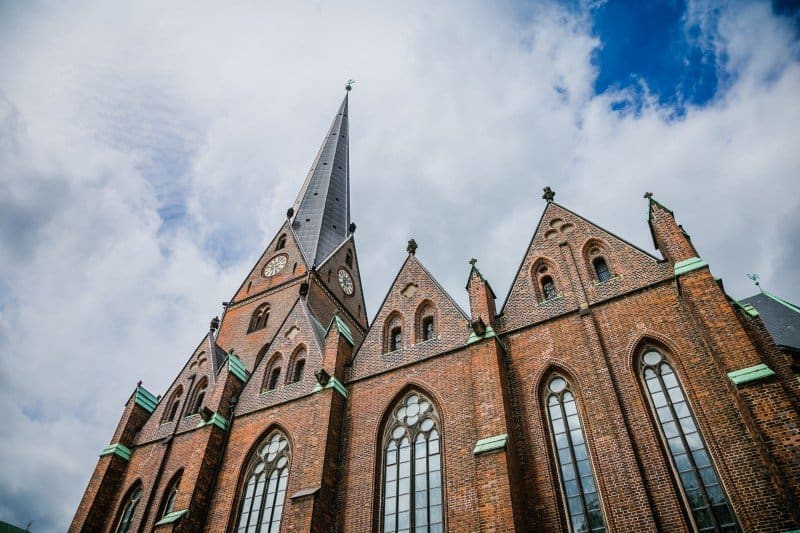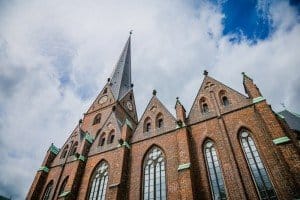 HAMBURG
When you travel to Germany you won't want to miss out on a visit to Hamburg, the country's second-largest city.

This former industrial stronghold and port city in the north has long been an integral part of the country.

Today, you can find a revitalized, and modern city, which makes use of old and historic buildings and docks to create a sense of both heritage and modernity.

GERMANY TRAVEL BUDGET
Setting a budget for travel to Germany is highly dependent on your travel style. It is possible to visit jut about anywhere in Germany on any budget and still have a great trip. That said, you can make your trip as basic or as luxury as you desire.
To help you set your budget, we've included some base range price estimations for travel within Germany. Of course, keep in mind that prices can fluctuate based on seasons, availability and festivals.
ACCOMMODATION: Varies by type and rating. Generally, you can expect camping to be free to Euro 20 per night, hostels to average Euro 20 to 40 per night, mid-range hotels to average Euro 50 to 100 per night and luxury hotels to be Euro 100 and up per night.
ATTRACTIONS: Costs vary. Many museums and historical attractions will charge entrance fees, which may average to be around Euro 10 per person. Many natural attractions are free though.
TRANSPORTATION: The most popular method of travel around Germany are by train, bus or rental car. The Flix Bus Inter City Fare averages Euro 20 and the train averages Euro 5. Car rental varies by length of time and generally average around Euro 20 per day for a compact. A litre of petrol will cost you around Euro 1.50.
FOOD: Food will vary widely depending on your tastes and what restaurants you choose to visit on your trip. Generally, though, you can expect to find street food for around Euro 5, take a meal in a mid-range restaurant for Euro 20 per person and pay around Euro 3 for a pint of beer.
BUDGET
---
40 EURO PER DAY
Staying in hostels, eating fast food or cooking own food, and entrance and transport to a few attractions.
MID-RANGE
---
100 EURO PER DAY
Private rooms. Restaurant meals. Lots of museums, attractions and a couple of day trips.
LUXURY
---
200 EURO + PER DAY
Upscale hotels. Private transport. Restaurant meals and bars. No limit on attractions or museums.
WHERE TO STAY IN GERMANY
Below you will find some of the places we have stayed during our travels in Germany. These are individual properties that we enjoyed and would recommend to other travelers.
For more in-depth information, be sure to check out the following articles if you plan to visit Munich or Berlin.
HOW TO GET AROUND IN GERMANY
While Germany might be one of the largest countries in Europe, distances between each city are still not enormous, and with an excellent road network and an excellent public transport system, it's easy to travel around and to get from one destination to the next quickly and efficiently.
FLIGHTS: Germany has some of the busiest airports in Europe, and it's easy to fly in and out of the country internationally. Given the short distances between cities though, domestic flights are not that necessary or cost-effective.
BUS: There is a vast bus network connecting major and minor German cities domestically, while there are excellent connections internationally too, particularly to neighboring countries. The German company, Flixbus, are well known across Europe for their cheap fares, and you can use them to travel around both Germany and much of continental Europe. Booking fares in advance online will give you discounts.
CAR RENTAL: Germany is home to the famous Autobahns, the highways that connect cities across the country and that have no speed limit. That makes car travel a very appealing option, while a road trip will also allow you to get off the beaten track and to explore the charms and sights of rural Germany easily. Check out Discover Rental Cars for great deals.
TRAIN: Germany also has an extensive and efficient rail network, both intercity and suburban. Fares are good value and generally simple to figure out. Most major cities are connected with regular schedules, while wider Europe can be reached easily too. There are fast, intercity trains, and these can be the quickest way to get around. 'ICE' trains are fast and direct, and Munich to Berlin can take as little as 4 hours.
CYCLING: Increasingly, long-distance cycling is becoming a popular way to see Germany. The country is well set up for cyclists, with cycle paths and lanes in cities and in the countryside.
RIVER CRUISING: On the major rivers, such as the River Rhine or the River Danube, there are plenty of opportunities to travel by boat. Some companies even offer multi-day river cruises, particularly on the Danube, which can take you through Germany and Central Europe. If you're considering a river cruise, check out Viking River Cruises in Europe.
WHEN TO VISIT GERMANY
Germany experiences a predominantly continental climate, with comparatively hot summers and cold winters. It's still a relatively mild climate though, with the four traditional seasons of spring, summer, fall and winter being experienced across the country.
That means that the weather is the best in summer. Generally between May and August when the sun is out, temperatures are high and there's little chance of rain. This is peak season, particularly if you want to enjoy music festivals or go hiking.
Germany can really be visited any time of the year though, as the country is very different depending on the season.
In Fall, you will find the forests resplendent in shades of red and golden brown, while many famous festivals such as Oktoberfest are in full swing.
Spring is a lovely time to travel to Germany as well when the cold of winter is being shrugged off and the sun is beginning to shine.
Winter, while cold and dark, can also be a fantastic time to visit. This time of year you'll find fairytale castles covered in frost and snow. During the holiday period, Germany plays host to the best Christmas markets in Europe.
PACK LIKE A PRO FOR YOUR EUROPE TRIP!
SAFETY IN GERMANY
Germany is an incredibly safe country to visit, and few visitors ever experience much difficulty traveling around.
That being said, like anywhere in the world, the large cities and touristy areas can have their share of pickpockets or petty criminals, so always be aware of your belongings and surroundings.
English is widely spoken, meaning that if you do get into trouble or fall ill while on holiday, it's relatively easy to sort any issues out in Germany.
As with any destination, we recommend learning and adhering to certain safety practices when you travel. Be sure to read our personal travel safety tips, compiled from our travels across 7 continents.
GERMANY TRAVEL: BOOKING RESOURCES