As with many of the small villages located in Germany and on the Romantic Road, people tend to spend more time passing through them then they do enjoying them.
There is a lot to be said for the experience you can have if you just allow yourself to stay overnight in some of these places. Not only will you get good photography opportunities when the tour buses leave for the day, but you'll get a chance to see the real magic on offer. Not to mention there are a surprising number of things to do in Nuremberg.
Without really thinking twice, we made the decision to spend 2 days in Nuremberg before we even left America. I have always wanted to visit this Bavarian city and making this decision wasn't a hard one.
It wasn't until we arrived that we learned most people just make quick day stops and then move out of the city before dinnertime.
Don't leave home without: Lonely Planet Germany (Travel Guide)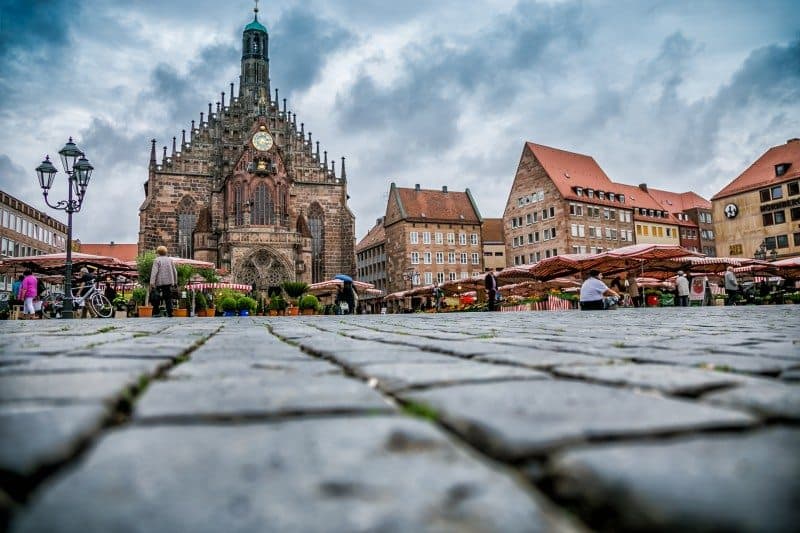 Believe me, I know what it is like to only have a few days of vacation to work with and the ultimate desire to use them to the fullest by visiting as many places as possible during your vacation.
I used to live that life, but let me tell you something; you're missing the point people. If you just blow through a place, what about it do you take with you? Is there anything other than the proverbial check mark on the list and the series of poorly taken photos you'll never look at again?
With all the might I can muster and pass through this keyboard to you, leave room in your German vacation for the time to see the places you visit. Spend at least 2 days in Nuremberg and any other small village on our route.
If you don't, you'll miss out on the magic. Besides, don't you want to know more about the man that invented the selfie?
Read reviews and check prices for hotels in Germany with our custom booking site.
---
Things to Do in Nuremberg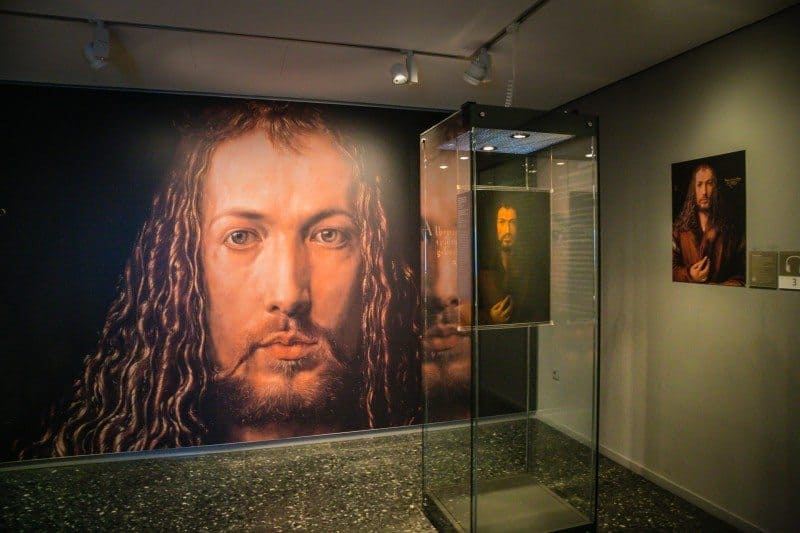 Meet Albrect Dürer
One of the most famous painters in art history, I am personally convinced that Albrecht Dürer invented the selfie. Born in 1471, he would become a risk taker in his perception of art and be one of the first artists to paint a self-portrait to be used as part of his portfolio.
He painted himself in both the traditional pose of slightly tilted side profile and with a new style, from straight on.
Nobody was doing this to build a portfolio and he was applauded for the forward thinking and earned many jobs from the tactic. The straight on portraits, however, never took off among his clients as they thought it was too obtrusive.
Make sure you leave time on your visit to tour his house and see some of his magnificent paintings. You'll also learn more about his life and strong influence on the art World. This is one of the more interesting things to do in Nuremberg.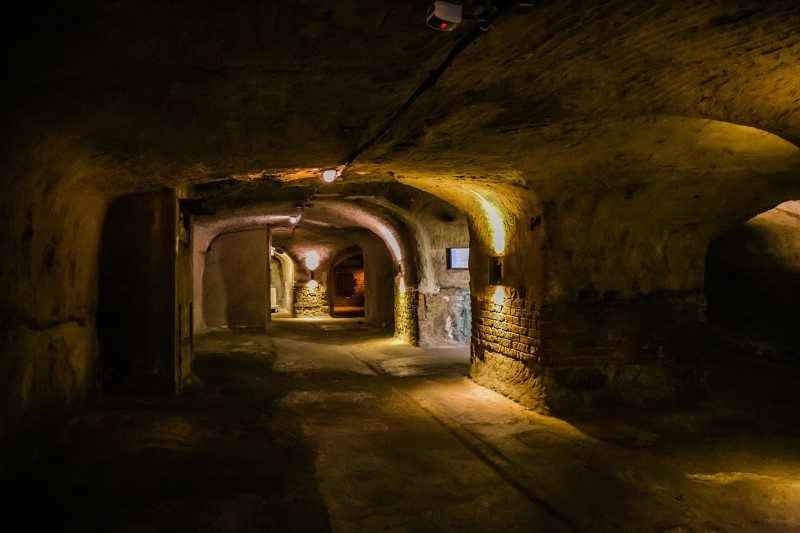 Underground Beer Cellar Tour
If you buzz out of town without spending a night, you won't have a chance to head underground at the Altstadthof Brewery for a guided tour of their historic rock-cut cellars.
I think it is safe to say that for the amount of space above ground in Nuremberg, the equal exists just below it in traditional beer storage. This proved handy during WWII when the city was bombed to nothing.
If the underground cellars hadn't existed, most of the people would have lost their lives. Instead, they used the cellars as a way to escape from the city.
The tour runs at 5pm from the brewery shop and is free if you have a Nuremberg card. While the tour runs only in German, they do provide headsets in English to listen to on the tour and in our experience; the guide spoke English as well.
Don't leave home without: Lonely Planet Germany (Travel Guide)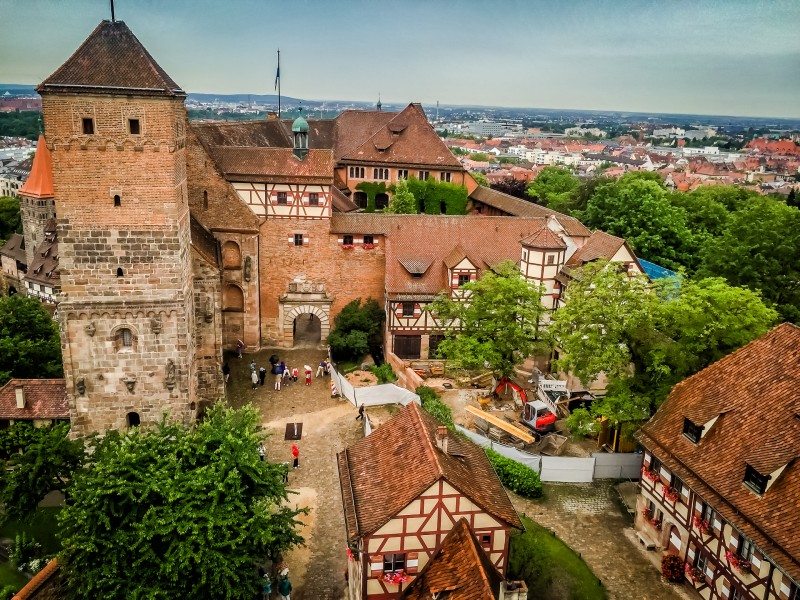 Nuremberg Castle Without the Crowds
The centerpiece of tourism in Nuremberg, the castle sits on the tallest part of the city and looks down over all that is below. Never a formally occupied residence, it was used by the royalty during their tours through Bavaria. Living in the castle was always temporary and it say empty when they were not there.
It was mostly destroyed during the bombing in WWII, but has been mostly restored and now houses a beautiful museum. For some great views, you can also climb the Sinwell tower and when you've finished that gaze into the depths of the Deep Well. Entrance is free with the Nuremberg Card.
Read reviews and check prices for hotels in Germany with our custom booking site.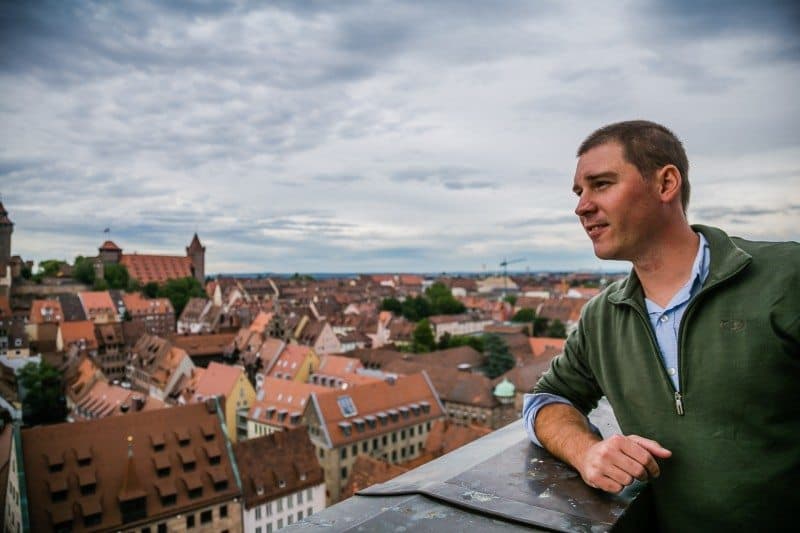 Exclusive Tower Tour of St Sebald Cathedral
This is by far the best thing we did in Nuremberg and we couldn't have done it if we hadn't stayed overnight. The towers in this church are not open to the public like most towers in Europe; instead, they run a private, ticketed tour to the top in the evening, only twice a week.
Seriously, this is the best-kept secret in Nuremberg. We showed up 10 minutes before 5pm, bought our tickets for €5, met the two other people in our group and headed into the heights of the church.
The tour lasted 1.5 hours and was spectacular. We had tours of each level all the way to the top and ended with free time on the tower to photograph the city. At the time of our visit the Tower Tour was only being run on Wednesday and Saturday at 5pm.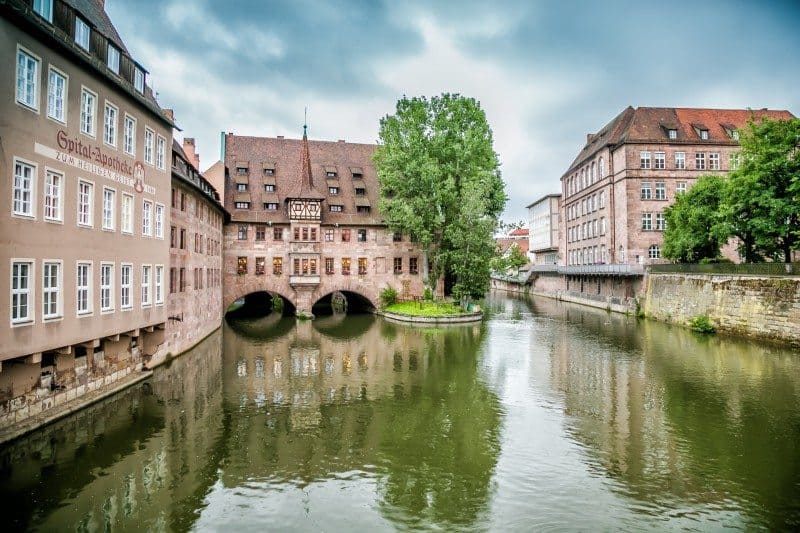 Entertaining Guided City Tour
There is nothing worse than a dry tour. Perhaps you've been on one and cracked a smile when I said that, well I can admit we sure have. Never fear! The Nuremberg guided city tour, ran by the Nuremberg Tourism board, is not only thorough but also very entertaining.
Our guide gave us insight into the lives of the people, not just regurgitated encyclopedia information. We learned what it was like to live in Nuremberg at the height of its popularity, the tales of lore and of course, the sprinkle of history along the way. The English speaking tours run at 1pm daily and last approximately 2 hours.
Related Article: Things to do in Hannover, Germany. The most underrated city in Germany.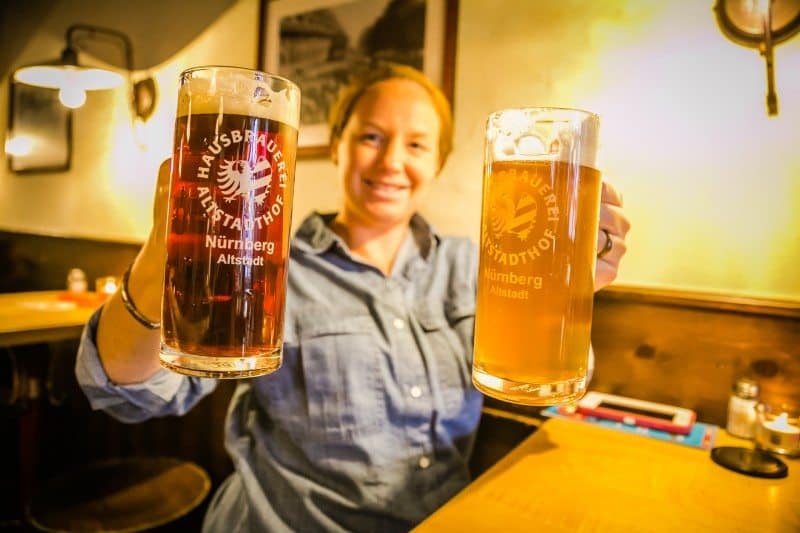 Indulge in Fine Bavarian Food & Beer
A trip to Bavaria wouldn't be complete without a stop for beer and brats and Nuremberg is no exception. Often overlooked by day trippers, Nuremberg has some really fine Franconian and Bavarian dining options. We can recommend the following without pause.
Don't leave home without: Lonely Planet Germany (Travel Guide)
---
Nuremberg Travel Tips
Nuremberg Card: For those of you that wish to spend at least 2 nights in the city (which we HIGHLY recommend) it is worth investing in a Nuremberg Card. This little beauty will give you free access into the best sites in the city plus free use of all the public transportation. They are valid for 2 full days from time of first use.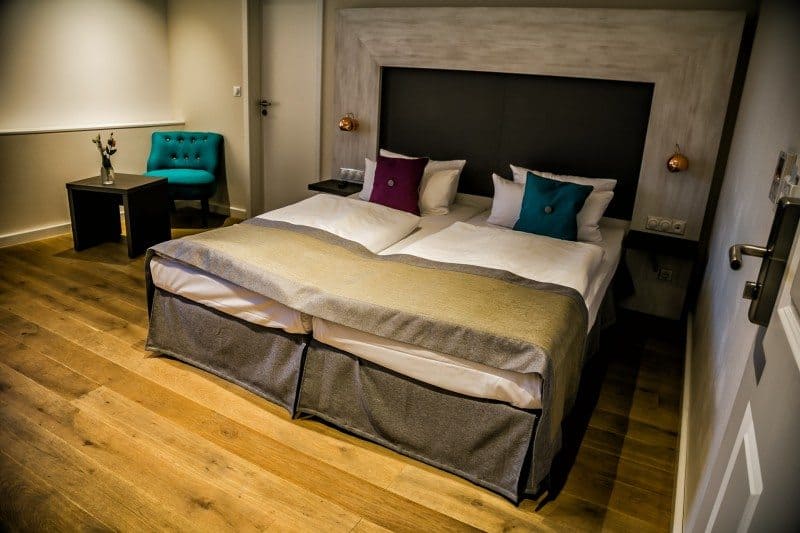 Accommodation: There is no shortage of great places to rest your head in this Bavarian village, however we can recommend from experience the Hotel Elch. It is a very short walk from the old city center and 2 blocks from a parking ramp, which is very convenient if you have a rental car. The rooms are clean, modern, spacious and they serve a fabulous buffet breakfast to get your day started.
Click to find more information on the Hotel Elch or check rates for your dates.
Other Top Hotels in Nuremberg, Germany We Recommend
Read reviews and check prices for hotels in Germany with our custom booking site.
Visiting Nuremberg on a Road Trip
Nuremberg was one of our stops while road tripping through Germany with Discover Car Hire. We arranged our car rental for pickup in Munich and traveled through Bavaria before heading north to finish in Berlin.
Renting a car is the best way to see the real Germany and allow yourself the chance to experience places like Nuremberg after all the day trip buses have left for the day.
Need to book a car for your road trip adventure? We use Discover Car Hire for comparing car prices to find the best deal. They search both local & international rental companies.
Want to visit Nuremberg Germany but don't have a car?
Do not miss out on one of the best towns in Germany. Do you want to visit Nuremberg Germany but you do not have a car. No worries, we have found a way for you to discover Nuremberg Germany. You can discover Nuremberg from Munich and Frankfurt, Germany.
More on Germany:
Did you like this story? Share it!