If you're reading this, you're probably in the process of planning your Munich itinerary or perhaps wondering if you should visit Munich on your next trip to Europe. The answer is simply YES. Munich is a stunning city with so much to see and experience. The city is one of the most beloved in all of Europe and despite the turmoil it has seen, it has stood strong as one of Europe's center points for interest and tourism.
As someone with German heritage, I have spent myself thinking often about a visit to Germany, so our summer plans involving several weeks in Germany has ignited an inspiration in me to explore the stomping grounds of my ancestors and learn more about the history of a nation that has created so many waves in society.
We spent 3 weeks in Germany: check out all our Germany articles!
I will be blunt in saying you need a week or more to really see Munich, but time is short and there is so much to see in the World, so we're going to work with the typical visit time of 4 days. Our mission is to give you a big enough taste to whet your appetite and leave your memories of Munich as magic. Not just a Munich City guide but and actual layout based on our own experiences in the city.
Our 4 Days in Munich Guide + Day Trips
---
Day 1 Munich Itinerary
Today is your first full day in Munich and it's time for you to get acquainted with the city. While Munich may be one of Europe's big cities, you'll find the main area of the city is surprisingly small and easy to navigate.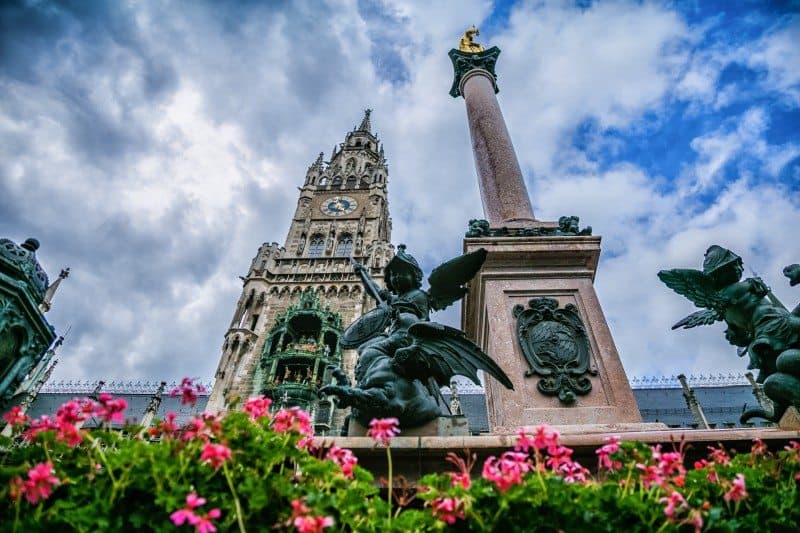 Take A Free Walking Tour of Munich
Grab yourself a hearty breakfast at your hotel in the morning before heading off to the Marienplatz main square to join up with the Free Walking Tour of Munich by Sandemans NewEurope. Many people that we talk to are wary of joining up with these types of tours because they don't understand how they work. The tours are literally free of charge. They usually last 2-2.5 hours and take you to the most popular areas of the city by a knowledgeable and cheery guide. You'll learn some of the history of the city, a bit about the Nazi Occupation and some pretty great stories about the people that lived in and built up Munich.
While you are under no obligation to do so, the guides work for tips, so at the end of the tour you just tip the guide and go along your way. We have found this is the single best way to acquaint yourself with a new city on your first day and highly recommend looking into the free walking tours in every European city.
Headed to Budapest?  Best free walking tour in Budapest.
Don't Miss the Rathaus-Glockenspiel
Your tour should end back at Marienplatz just in time to catch the 12pm showing of the famous Glockenspiel. Part of the second reconstruction of the new Town Hall, this Rathaus-Glockenspiel dates back to 1908 and performs every day at 11am. During the summer, it also performs at 12pm and 5pm.
Lasting 12-15 minutes, it is a beautiful feat of old-time entertainment and a depiction of a royal wedding. The square will be packed during the performance so be mindful of your belongings as it's prime time for the pick pockets.
 Lunch at the Hofbräuhaus
If you joined the first free walking tour around 10am, then you will be done around 12:30pm. Grab some lunch at one of the World's most famous beer halls, the Hofbräuhaus. Serving typical German fare and liter sized beer steins of their own brew, this place is all about the atmosphere as lederhosen clad staff sling beer steins across tables and sweet smiling ladies carry around baskets of freshly backed pretzels. Just remember not to have too many liters at lunch, you have a city to see!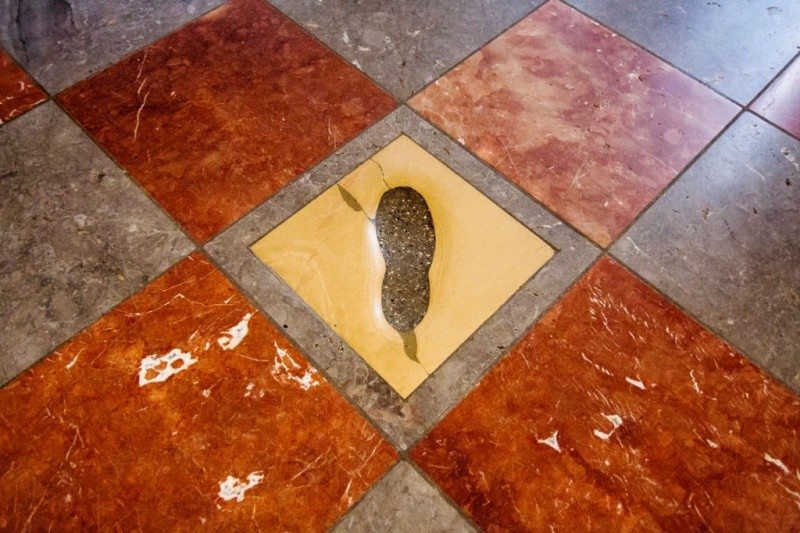 Church of Our Lady Munich
This church is located slightly off the main square and has an interesting story regarding the building of the church. Back in the day, building a church of this size would take many years. Think, 80 years or more, so you can imagine the surprise of the people when this particular church was completed in just 20 years.
Legend has it that the devil himself assisted in the building of the church, giving the reason as to why it was completed so fast. He ordered a church to be built with no windows, so that he could enter the house of God and spread his vile teachings while being obstructed from the light of day. Now, the builders were clever and constructed the back of the church without windows, so when the devil would enter, he would think the church was built without windows.
Much to his surprise, the day it was finished he decided to take a stroll to the front of the church where he discovered massive windows letting in the light from the heavens. In a fit of rage he stamped his foot and disappeared leaving a large footprint in the back of the church. Whether you believe the story or not, it's worth a visit to to place your foot in the print of the devil.
Looking for photo gear advice? Ultimate Travel Photography Gear List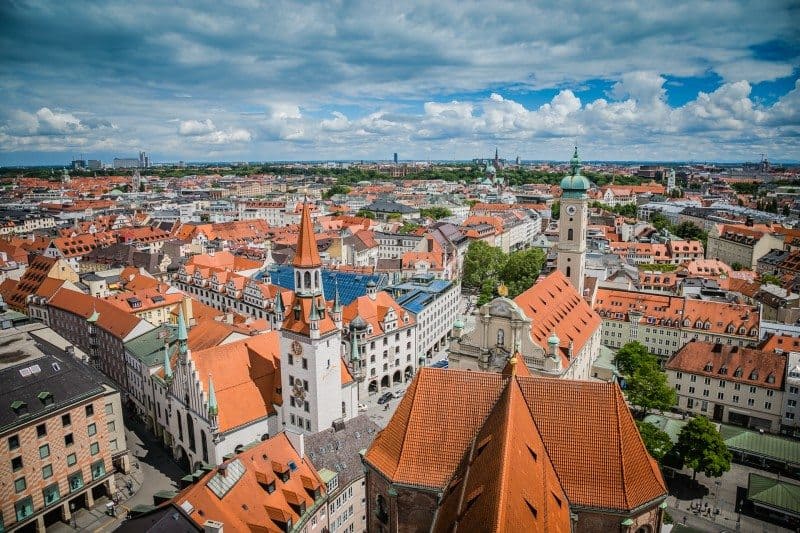 St Peter's Church
After you've compared shoe size with the devil, head over to the St Peters Church, poke your head inside and then step out the back and climb the tower. If you want to enjoy a view of the entire city center from the tower you must climb no less than 299 steps. Once you reach the top, the panoramic view of Munich's center makes up for the effort. When the weather is very good you may even catch a glimpse of the Alps in the distance.
There is an entrance fee for the observation deck of 2 euro per person and it is worth it to spend a little loose change for the telescopes that allow many an interesting detailed look at the Old Town once you reach the top.
Find Accommodation in Munich- Read reviews and check prices for hotels in Munich
Day 2 in Munich
Now that you've had a taste for some of the old city, take a journey into history to learn more about the people that have lived and occupied Munich. Our Munich itinerary takes you first to the outskirts and then back to the city center.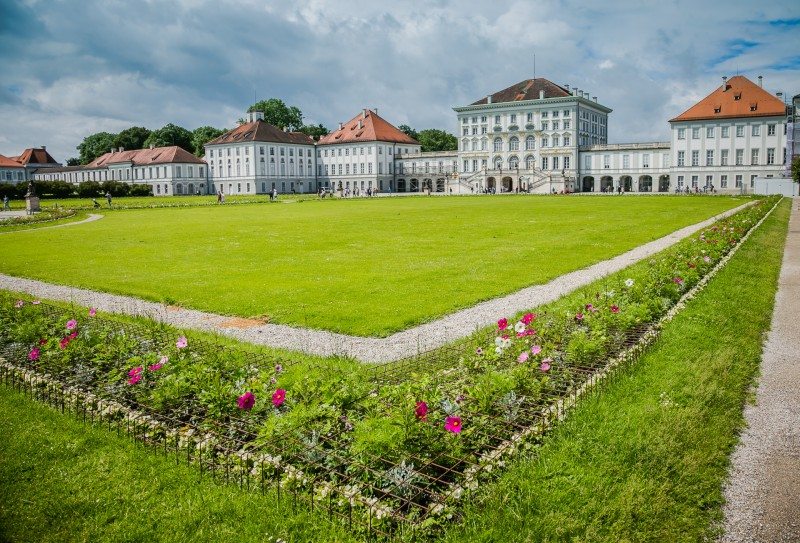 Visit Nymphenburg Palace
Try to start your day early today by getting to breakfast at your hotel right when it starts. Then head outside and grab the local tram for a journey to the Nymphenburg Palace that is just outside the city center. If you time it right, you will arrive right when the palace opens and you will have the place almost to yourself having beat the tour buses.
I recommend buying the ticket that gives you access to everything on offer, although if your budget is tight or you are short on time, then I wouldn't miss the main museum exhibits and the stable. No matter which ticket you buy, head straight into the main museum to get a good head start on the crowds. This should afford you an almost undisturbed visit. Just as you make your way towards the stable, you'll see the buses arrive and can smile enjoying the stable alone as well. The gardens can be visited without a ticket and are worth a stroll.
After your visit, hop back on the tram and head back towards the city center.
Third Reich Afternoon Walking Tour
If the history of the Nazi occupation and rise interests you, then we can recommend that you take a Third Reich walking tour in the afternoon. Just make sure that it ends before 4pm so you have time to head over to the Royal Residenz. Viator offers a great tour, 3-Hour Third Reich Walking Tour in Munich.
Related Article: Vegan Guide to Munich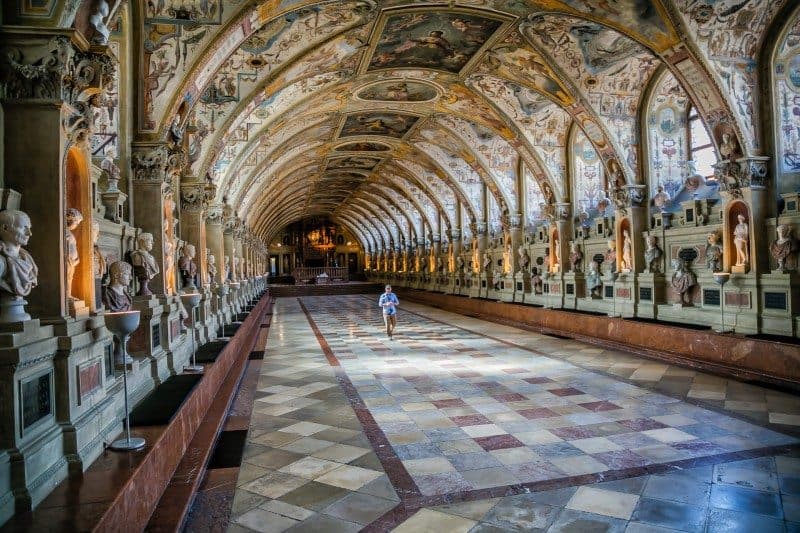 Royal Residenz
The secret to visiting this beautiful museum is to arrive late in the day. Most of the tour groups will have left and there will be very few people wandering inside the museum. You won't be able to take too much time, but if you arrive at 4pm, you'll have 2 full hours to walk the museum before it closes during summer hours. We are not lying when we tell you that you'll have the place to yourself with the exception of the odd audio guide listener.
Walking the hallways without tour groups is an almost haunting experience and something you will experience very few times in your life. Getting there late in the day is crucial if you want this experience. Be sure to buy the full ticket that gives you access to the main museum and the theater.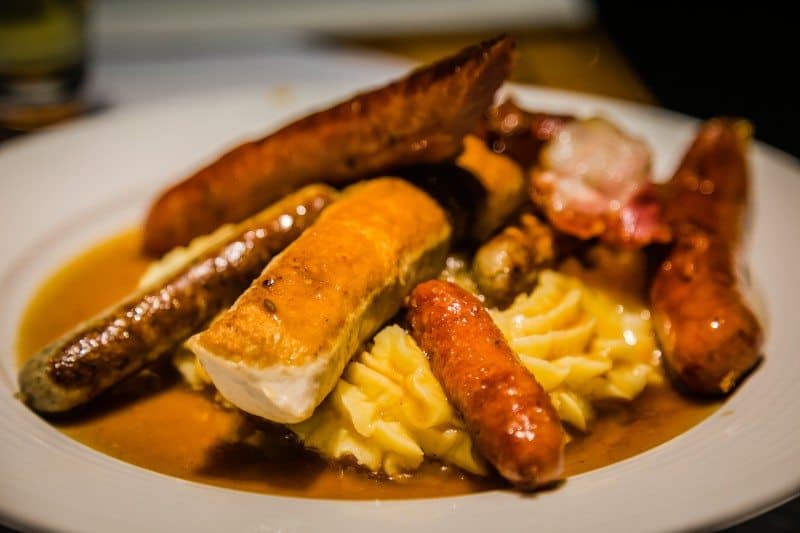 Dinner at Ratskeller München
Rest your weary feet after a day of exploring in the underbelly of the city. Located underneath the Marienplatz town hall, in the old beer cellars, is the delightful traditional German beer house and restaurant of Ratskeller. Make reservations the day before and be prepared to enjoy local sausage specialties and a variety of top brewed German beers on your visit. I can personally recommend the German white sausage, Wolwürst that comes with mashed potato salad and kraut. Start with a small beer because you may not get all the food and drink in your belly otherwise! As absolute must on your Munich itinerary.
Find Accommodation in Munich- Read reviews and check prices for hotels in Munich
Day 3 in Munich
You've spent 2 days in Munich and only scratched the surface yet it's imperative that you visit some of the sites on the outskirts as well.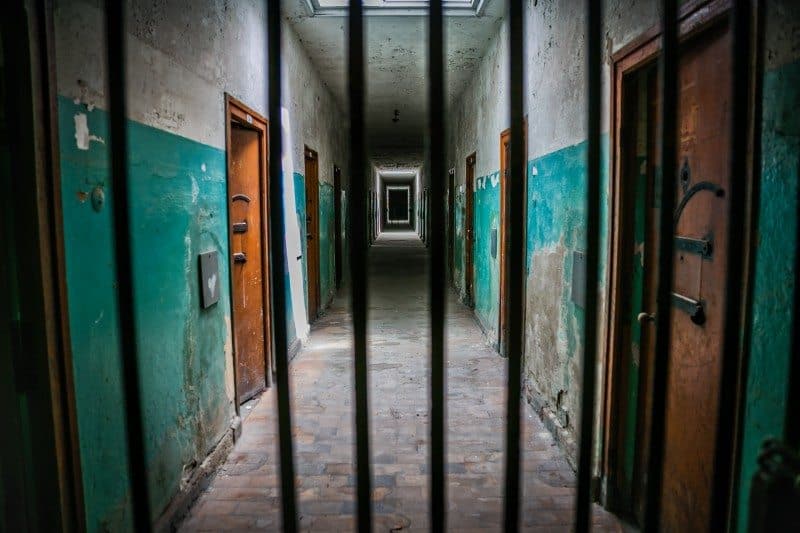 Dachau Concentration Camp
After your morning coffee, hop back on the local transport and take the train out to the Dachau Concentration Camp. It is a 30-minute ride and you don't need a tour to visit. The camp is well signed with easy walking directions from the train stop into the main camp. While this might seem like a disturbing visit for some people, it is incredibly important that you visit a concentration camp to learn about what happened there, how it happened and why it happened.
Each building is open and has been made a museum giving you an up close look into the life of the prisoners and guards that occupied Dachau during Nazi Germany. It's a moving experience and you will need the whole morning for the visit so be sure to arrive right when it opens. After your visit, take the train back to Munich.
Recommended tours to Dachau:
Group tour of Dachau Concentration Camp
Private tour of Dachau Concentration Camp.
Related Article: Visiting Dachau Concentration Camp, Munich
English Gardens and River Surfing
When you return to the city from Dachau, grab a bite to eat and make your way to the English Gardens. This is the best way to follow up such a contemplative visit as the concentration camp and give you some time to process your thoughts. This park is the epitome of nature in a big city and a fabulous way to get away from the hustle in Munich (it's a very busy city). Be sure to take a few moments to watch the river surfers catch some waves. Yes, skilled and experienced surfers catch waves in the river that flows through the park.
Recommended tour of the English Gardens: Munich 2-Hour Segway Tour: Historic Center and English Garden.
Alternatively, you could head over to Olympic Park and the BMW manufacturer for a tour if you are looking for something a bit faster paced.
Find Accommodation in Munich- Read reviews and check prices for hotels in Munich
Day 4 in Munich
Munich is strategically places in South Germany leaving you many options for exploring outside the city. The only downside is that you can't combine them all in one day. Each takes a day and it can be very time consuming if you get caught up doing day trips outside the city. A solid week will allow you to take a couple day trips and see the heart of Munich. In 4 days, you really only have time for one of two day trips.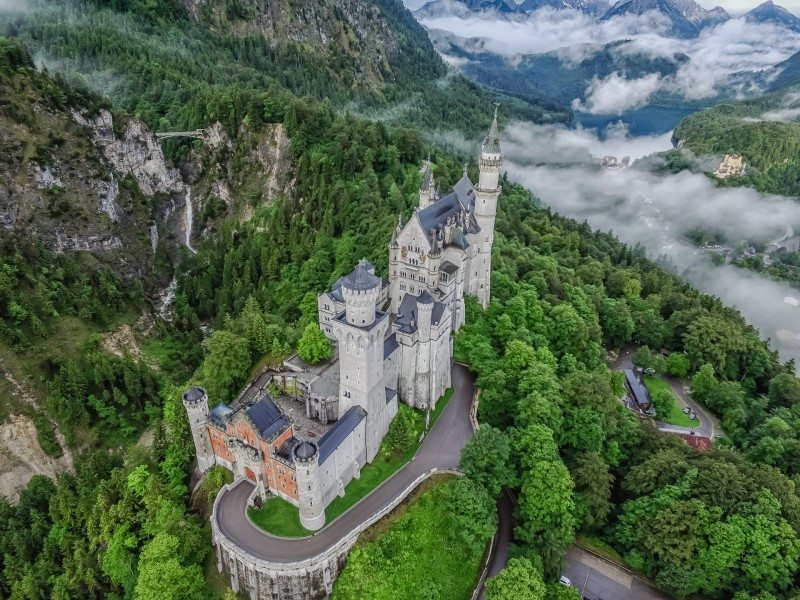 Take a Day Tour to Neuschwanstein Castle
Just 1.5 hours from Munich you can find yourself at the foothills of the Alps, wandering a tiny Bavarian village with pretzel in hand. The main draw to this area is the fabled castle of Neuschwanstein, built by the mad King Ludwig II and completed in 1886. It was a respite for the withdrawn King and after being removed from the throne, he only spent 11 nights in his beloved castle before he was murdered.
Recommended Tours to Neuschwanstein:
Basic Neuschwanstein Castle Day Tour from Munich
Small-Group Neuschwanstein and Linderhof Castle Luxury Coach Day Trip from Munich.
The castle is spectacular, set in a mountain setting and it's hard to visit without conjuring up thoughts of fairy tales and royal musings. There are several places to view the castle from and people wishing to capture great photos should arrive in the early hours to beat the hoards of tourists that visit the castle.
Related Article: How to Visit Neuschwanstein Castle from Munich
You can visit in one of two ways, take the bus from Munich on your own- it drops you in Hohenschwangau and you then walk up the hill to the castle or take a day tour that will also include a ticket to visit the inside. Unless you are well planned in advance, getting at ticket to visit the inside without a tour or advanced reservation will be nearly impossible in the summer.
Opening hours of  Neuschwanstein Castle
April to 15 October: 8 am-5 pm
16 October to March: 9 am-3 pm
Closed 1 January and 24 / 25 / 31 December
Admission charges to tour Neuschwanstein Castle: 13 euros regular · 12 euros reduced
Children and young people under 18 are free. 
Königsticket (King's ticket) for both Neuschwanstein Castle and Hohenschwangau Castle on the same day:
25 euros regular · 23 euros reduced
Kombiticket "Königsschlösser"
(combination ticket King Ludwig II's palaces): 24 euros
The combination ticket is valid for six months; you can visit each of the places Neuschwanstein
Other Day Trips from Munich
Due to the location of Munich, you have access to some pretty amazing day trips during your visit. You could easily fill a week of travel with visiting the city and the surrounding area. There are so many options that we wrote a dedicated article about the Best Day Trips from Munich highlighting our favorites.
Just remember that each one of these will take a full day to experience, so choose wisely and based on your preferences. The only ones that combine are a visit to Dachau and Neuschwanstein on the same day but I personally feel Dachau deserves more time than you will get on a combined trip.
Find Accommodation in Munich: Read reviews and check prices for hotels in Munich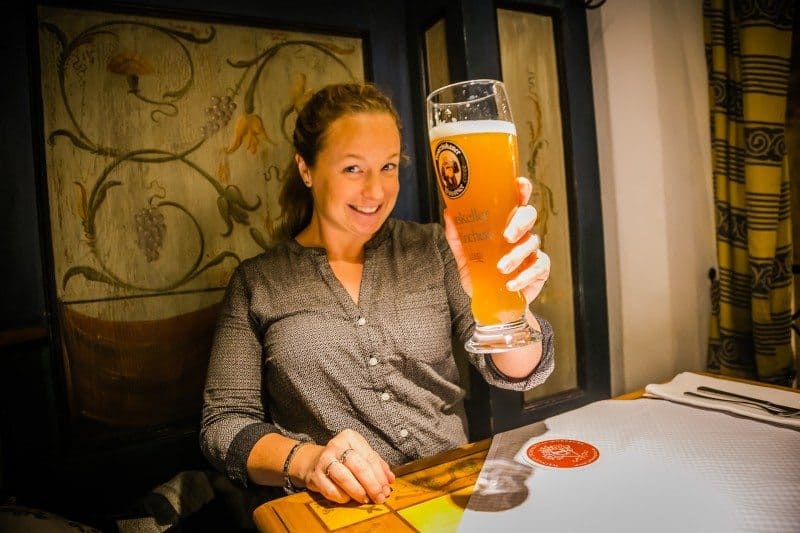 More on Things to Do in Munich
Drink Beer – Seriously, this is why you visit Germany, right? We're not big drinkers and certainly not partiers but we enjoyed sitting in the brew houses for the atmosphere. Imagine Bavarian music bouncing around the room from the acoustics while German waiters and waitresses serve you dressed in their best lederhosen. The pretzel seller walks around, you grab a bite and drink down some of Germany's famous brews. It is all about the atmosphere and must not be missed.
Eat Brats- Drinking beer in Munich should be accompanied by a visit to any of the BratwurstHause's you can find. Throw your diet to the curb and try all of the sausage delights on offer with a little sauerkraut on the side. They also serve an interesting German potato salad if you can manage to squeeze that into your belly.
Attend Oktoberfest – if you're traveling Munich in the Fall, consider planning your trip around Oktoberfest. Arguably the biggest beer fest in the world, this is a cultural and entertainment event not to be missed. You can even pick up your own lederhosen and join in on the fun.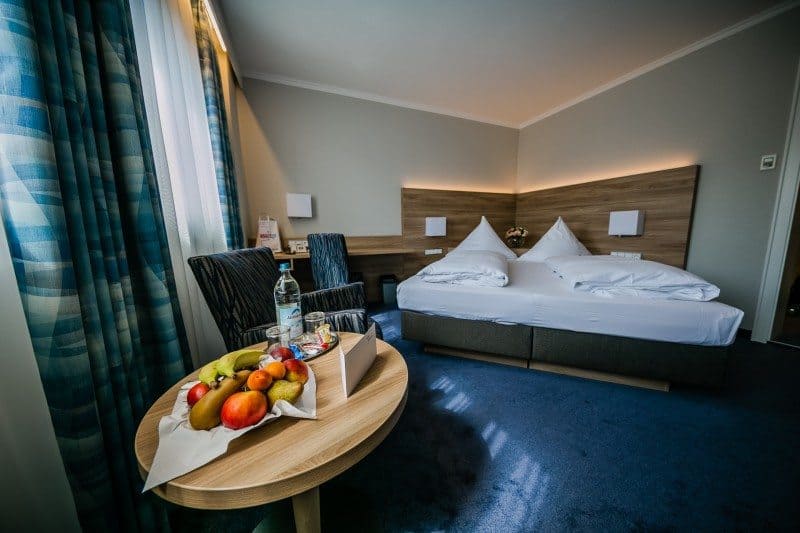 Basic Information for Visiting Munich
Accommodation- Location is essential to maximize your time in the city. Personally, we prefer to stay near the train station so when we arrive, we can walk a short distance to our hotel and drop our bags. There is a variety of options in the city to suit every budget.
We stayed at the comfortable Hotel Jedermann, located within a 5 minute walk of the central Munich train station. The location was outstanding for us with a 10 minute walk to the city center and front door access to the tram and metro. It made exploring the city very easy and the service was impeccable. We had a private double room with bathroom that included breakfast. The breakfast was a huge, beautiful buffet with any options.
Click to find more information on the Hotel Jedermann or check rates for your dates.
Top Munich, Germany Hotels We Recommend
Find Accommodation in Munich: Read reviews and check prices for hotels in Munich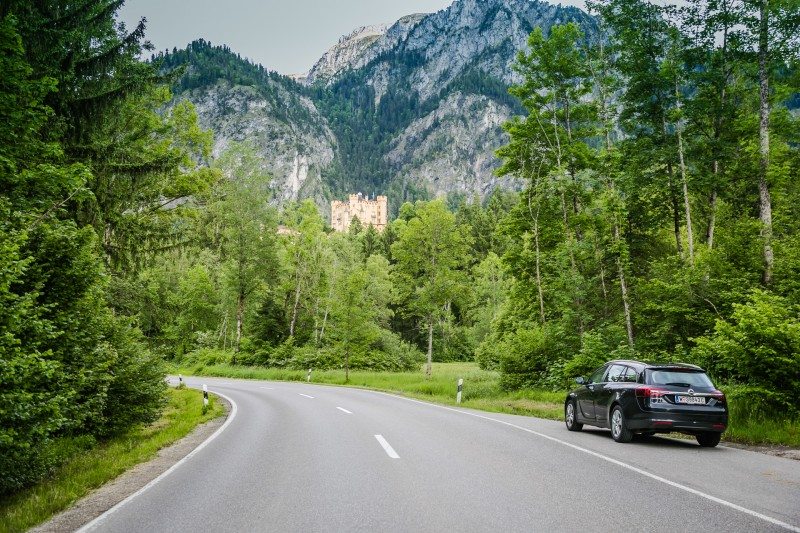 Transportation- The city is well connected with public transport, so reaching things that are outside the city center are very easy to do. Any of the day trips that I mentioned above can easily be done on your own by using the local train system as well. Alternatively, you can book group tours ad nauseam or even rent a car to explore outside the city. Perhaps Munich can be the start of a German road trip adventure for you?
Currency- Germany is on the Euro and you can access the Euro in a number of ways. If you are arriving at the airport, you'll find a variety of ways to either exchange cash or withdraw from an ATM in local currency. Within the city and at your hotel you will be able to exchange cash but be careful of exchange rates. Ripping off tourists on money exchange is an age old past time around Europe. Don't sign anything until you have double checked the rate and sure you are getting the right exchange rate.
Find Accommodation in Munich: Read reviews and check prices for hotels in Munich
You could really spend a solid 7 days in Munich if you take all the day trips and probably still wish you had more time. Be sure to leave time to take in a beer hall and just wander the back streets a little. You'll stumble upon little markets and hidden wonders along the way that you won't see if you stick to the main sites.
Planning to visit Munich as part of a Germany road trip? Sixt Car Rentals offers competitive rates and the best deals on car rental in all of Europe. We booked our rental car with them starting in Munich and made the journey through Bavaria to Berlin.
Related Article: Ultimate Germany Road Trip Guide

---
More on Germany:
20 Simply Unreal Castles in Germany to Visit
12 Best Photo Spots in Berlin Germany
Camping in Berlin with Huettenpalast
Elegant Elbe River Cruise with Viking River Cruises
30 Germany Photos That Will Spark Your Wanderlust
---
More Europe City Guides:
4 Day London Itinerary | 4 Days in Paris
Best Photo Spots in Copenhagen | 4 Day Dubrovnik Guide
3 Days in Rome  |  Ireland Guide to Renting a Car
When is the Best Time to Visit Europe
3 Days in Florence | 3 Days in Barcelona Itinerary
3 Days in Prague | 3 Day Krakow Itinerary
Ultimate Guide to Eurail Pass Train Travel in Europe
Best Places to Fly a Drone in Europe
3 Days in Lisbon  |  3 Days in Dublin
Travel Insurance for Europe Vacation: Do I Need It?
---
Resources for Planning Your Trip to Munich

Recommended Guide Books For Munich, Germany: 
Munich, Germany Map: Streetwise Munich Map – Laminated City Center Street Map of Munich, Germany – Folding pocket size travel map with metro map including S-Bahn & U-Bahn
Book a Room: Read reviews and check prices for all hotels in Munich
Search for Flights: Priceline or Skyscanner offers great deals to Munich, Germany.
Travel Insurance: We use Allianz travel insurance and have since our first trip to Mexico in 2003. They've been there for us on our adventures – and many friends and readers – multiple times over! If you want to book with Allianz Travel Insurance, simply use this link to get their travel insurance!
Car Rental: Plan your car rental with Sixt Car Rentals. We got a killer deal on our car rental through them.
Discover Europe by train: Eurorail…Euro Rail…Euro fill-in-the-blank. Call European rail passes whatever you like, but if you're looking for the most European rail pass options, you've come to the right place.
Search for Tours and Trips in Germany we recommend:
Special thanks to Munich Tourist Office and the Hotel Jedermann for hosting our visit to Munich. This post contains affiliate links. This means if you click on the link and make a purchase, we receive a small commission at no extra cost to you. Thank you!