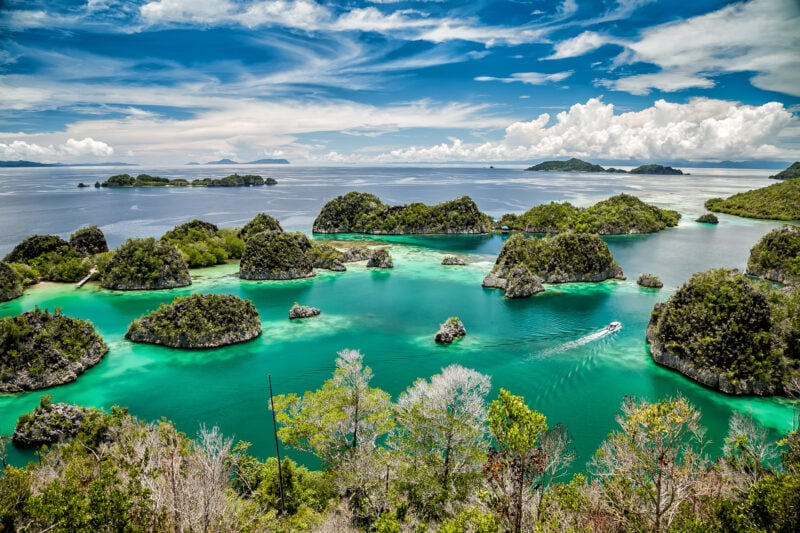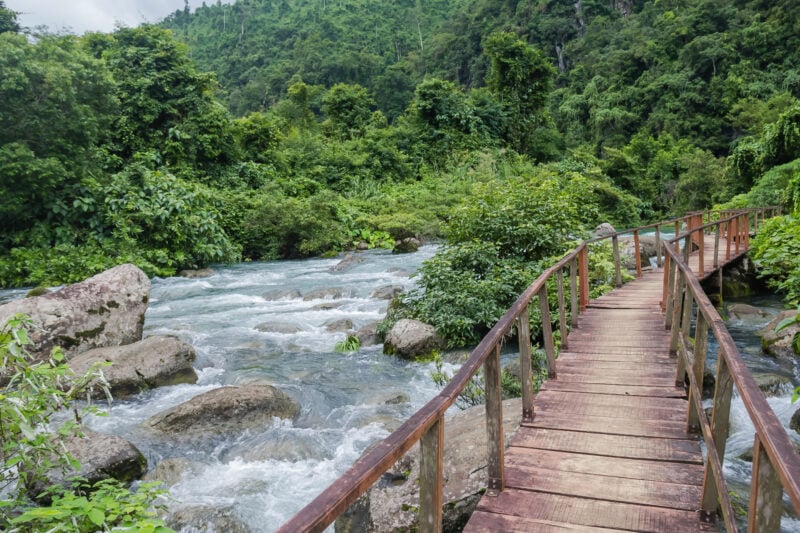 Ultimate SOUTHEAST ASIA Travel Guide
Southeast Asia is a fascinating part of the world that offers beautiful islands, beaches, lush jungles, unique wildlife, tasty food and intriguing culture. This Southeast Asia travel guide is designed to uncover some of our favorite places and things about this region and help you plan your own trip to this unique part of the world.
Defining Southeast Asia can be referred to as the region that resides between Asia and Oceania. It is made up of eleven countries including Brunei, Cambodia, East Timor, Indonesia, Laos, Malaysia, Myanmar, Philippines, Singapore, Thailand and Vietnam.
These countries are bordered by China to the North, Australia to the South, the Andaman Sea to the West and the Pacific Ocean to the East.
We've spent more time in Southeast Asia than we care to admit, thinking hard on it we've spent no less than 9 months traveling the region over multiple trips at the time of publishing this guide.
We've visited across all seasons and while we haven't been everywhere or to every country (yet!), we've done enough leg work to offer you some useful insight on travel to Southeast Asia.
SOUTHEAST ASIA TRAVEL: QUICK TIPS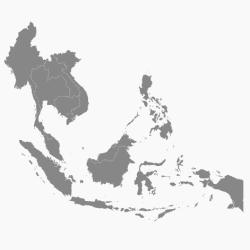 Don't Visit SOUTHEAST ASIA Without:
SOUTHEAST ASIA BUCKET LIST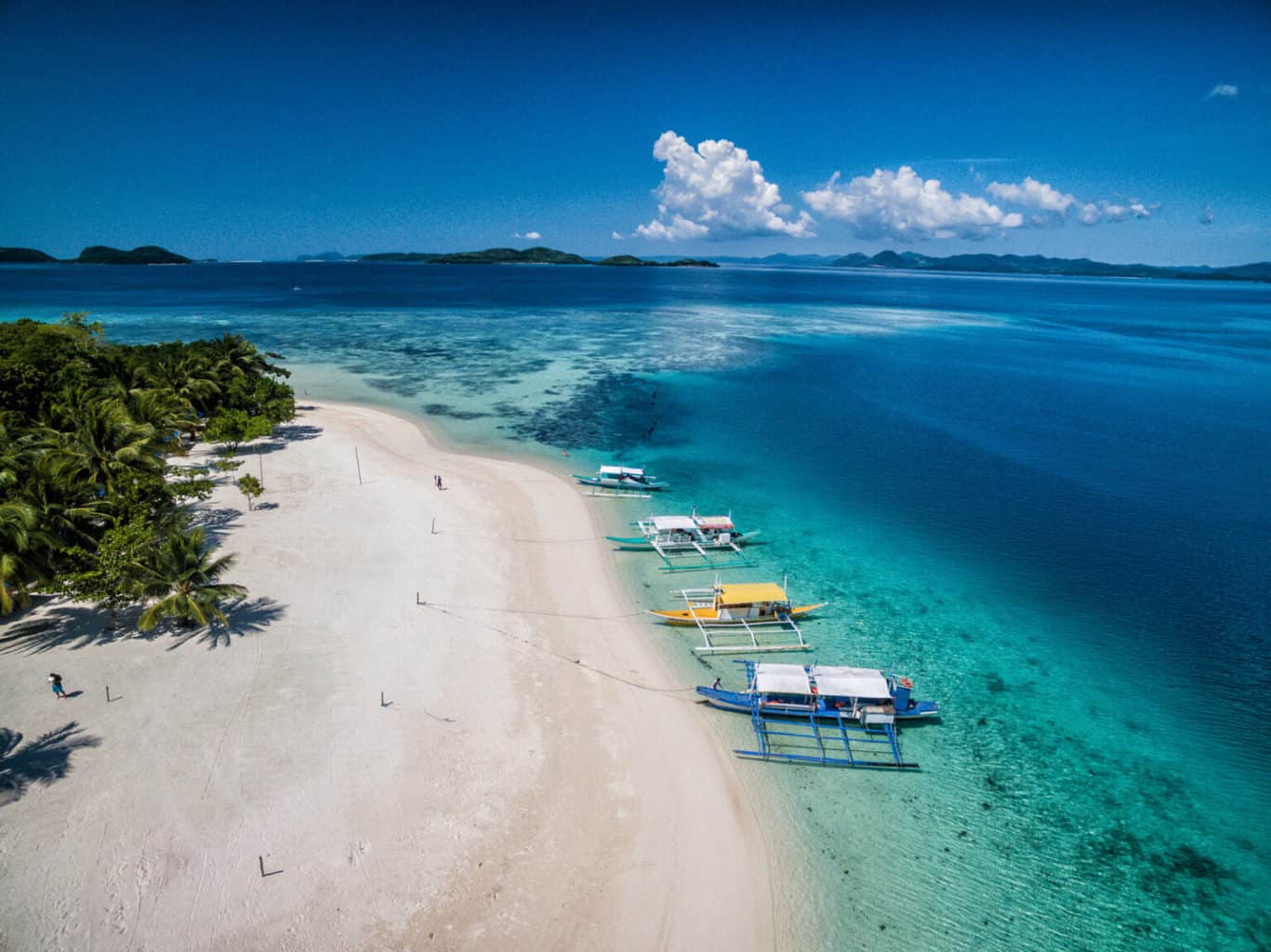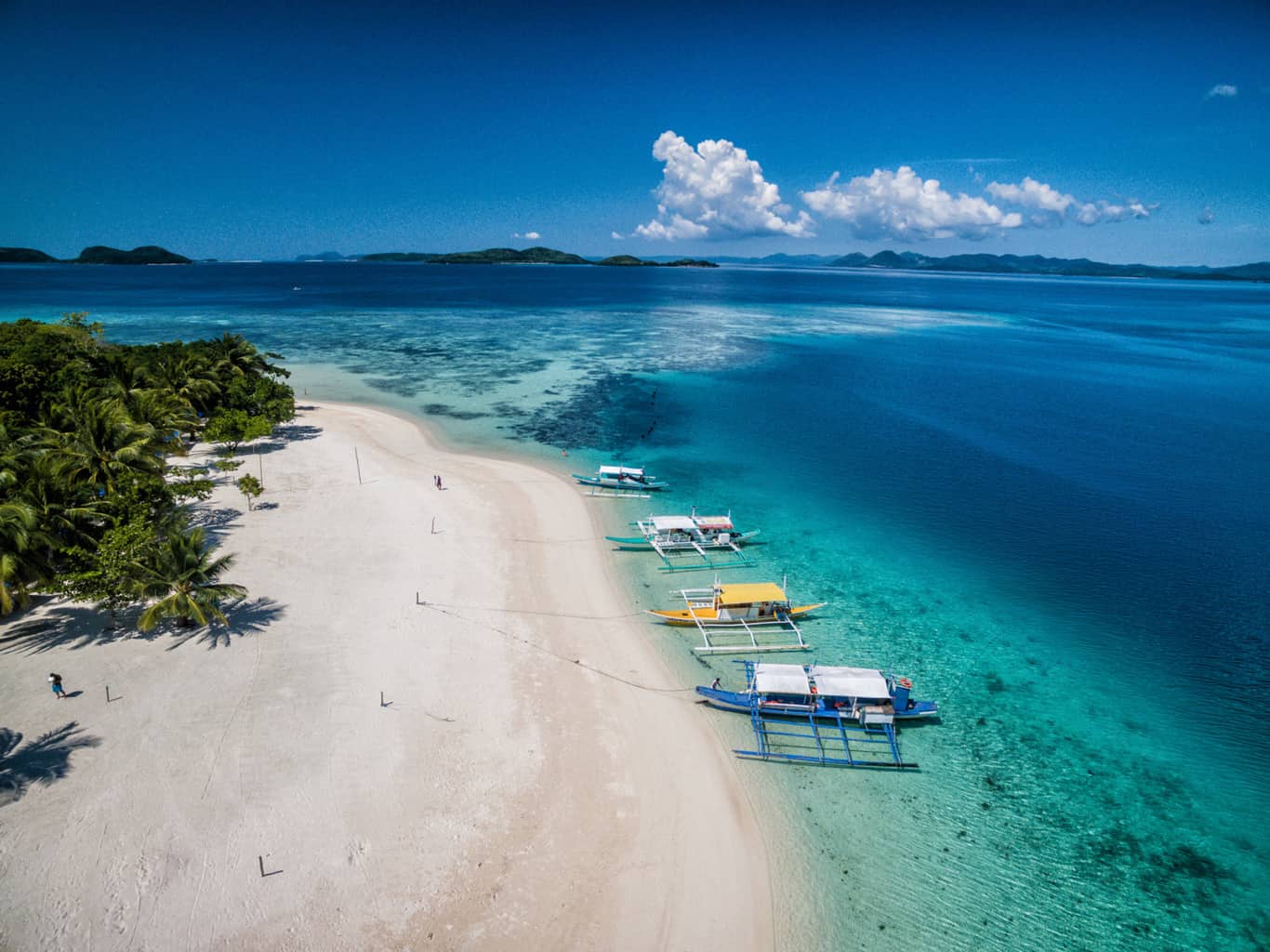 PHILIPPINES ISLAND HOPPING
Hopping islands in Coron is one of the best things to do in the Philippines or even Southeast Asia for that matter. You'll experience white-sand beaches and turquoise waters set against green island interiors. It's idyllic and one of our favorite places in the world.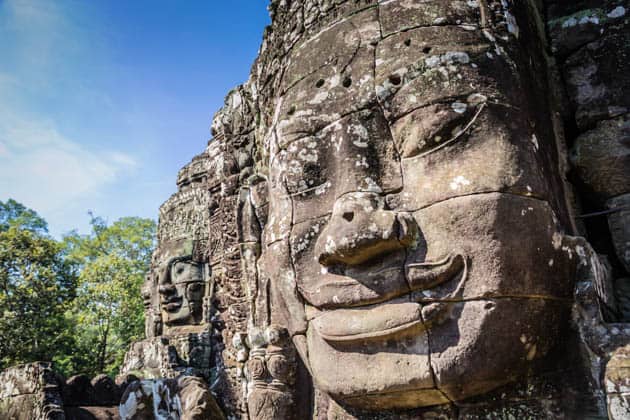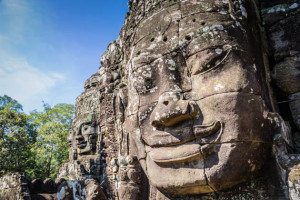 DISCOVER THE ANGKOR TEMPLES
One of the most impressive ruin sites we have ever seen is the Angkor Temple Complex in Cambodia. We've even been twice! Angkor Wat is the most impressive but we enjoy checking out the temples that have been reclaimed by the jungle too.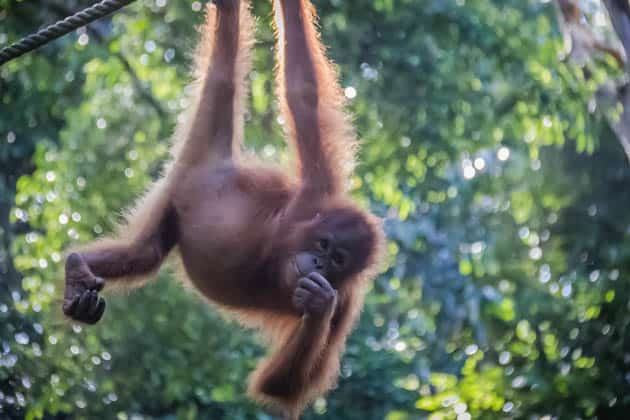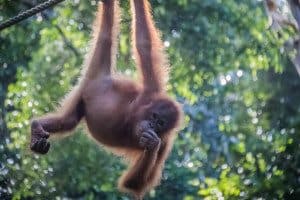 SEE WILD ORANGUTANS
Southeast Asia is the only place in the world where Orangutans still exist in the wild. It is possible to track orangutans in Sumatra, Indonesia and Sepilok Borneo. Both are off the beaten track but worth the effort. We've seen orangutans in both places!
MORE THINGS TO TRY IN SOUTHEAST ASIA
There is no shortage of great things to do in Southeast Asia during your visit and the biggest problem you'll face is fitting them all into your itinerary.
Each country has its own offering and unique things to check out during a visit, so be sure to look at our country guides once you decide where you're itinerary will take you.
SPEND SOME TIME IN BANGKOK: (Thailand) Bangkok is the first city in Southeast Asia that we ever set foot in and that was back in 2010 when we went on our honeymoon! We've been back to the city 7 times since then and always recommend it to people who want to visit the region. It's a huge, sprawling megacity with as much modern convenience as you'd find in any major western city. Combine that with the amazing food, Thai culture and abundance of temples and you pretty much have the perfect city.
TOUR TEMPLES IN CHIANG MAI: (Thailand) Heading north is a popular part of most people's Thailand itinerary and Chiang Mai is worth the effort. The heart of the city lies within a wall with a surrounding moat and touts a series of beautiful temples to explore.
GET A BAMBOO TATTOO: (Thailand) This isn't for everyone, but if you've thought about getting a bamboo tattoo in Thailand, just do it! Both of us did and have nothing but positive things to say about the whole experience.
VISIT THE PHI PHI ISLANDS: (Thailand) One of the most beautiful chain of islands in the Andaman Sea, the Phi Phi Islands are worth a visit despite the harsh backpacker vibe they portray. Yes, backpackers flock here, but there are also plenty of nice resorts to stay at and other islands to tour during the day that are nearby.
TEMPLE HOP IN BAGAN: (Myanmar) (England) Alongside the Angkor Temples in Cambodia, Bagan is the most impressive temple complex in Southeast Asia. Covering 40 square miles, this complex offers up impressive temple structures from three distinct time periods. Our biggest piece of advice? Give yourself at least 3 days to see the best it has to offer.
UNWIND IN PENANG: (Malaysia) The island of Penang, which sits off the western coast of Malaysia, may just be our favorite island in Southeast Asia. It's a place that blends tropical jungles with white sand beaches and old-world history with Asian culture. It has a little bit of everything and we that is why we love it. From the street art and amazing good in Georgetown to the Monkey beach trek in Penang National Park, we'd visit a hundred times over and never be bored.
TOUR KUALA LUMPUR: (Malaysia) We won't lie, we have a love, hate relationship with Kuala Lumpur but that doesn't stop us from going back. The city has a lot of offer travelers, including a delicious food scene, great architecture and the famed Batu Caves just outside the city.
LEVEL WITH HISTORY IN PHNOM PENH: (Cambodia) Travel is so much more than lying on beaches and touring sites, it's a valuable window into the past too. If you find yourself in Phnom Penh it is worth your time to learn more about the Khmer Rouge genocide that happened in parallel with the Vietnam War. The museums and killing field sites are sobering but a necessary part of learning world history when you travel.
DO THE BUFFALO RUN IN VIETNAM: Starting in Hanoi, the Buffalo Run tour takes you off the beaten track and deeply explores the very best of Vietnam, north of the demarcation line. This is not a well-traveled path, so you'll feel like you're the only one there. You'll stop off in places like Cuc Phong National Park, Trang An, Phong Nha, the DMZ, Vinh Moc Tunnels, Hue and Hoi An.
CRUISE AROUND HALONG BAY: (Vietnam) One of the best things to do in Vietnam is to cruise Halong Bay and for good reason, it's gorgeous! Massive limestone karsts grow out of bright green seas paired with island accommodation and white sand beaches. It's a great way to unwind, especially if you have jetlag from the flight to Southeast Asia.
WATCH WILDLIFE IN THE AMAZON OF THE EAST: (Borneo) We are total suckers for a thick rainforest and Borneo delivers. The island is literally known as the Amazon of the East and features some of the most incredible primary rainforests you can find on the planet. With that comes some incredible wildlife viewing, it's a birders paradise with more than 688 resident and migratory species. You can also see the endemic Proboscis Monkey, orangutans and if you're really lucky some pygmy elephants.
GO SCUBA DIVING AT SIPADAN ISLAND: (Borneo) If you're a scuba diver then you likely already know about Sipadan Island. It is arguably the best place in the world for diving and we do not disagree. Pair it with the incredible muck diving and manta cleaning stations around nearby islands like Siamil and Mabul to make the ultimate dive trip in Southeast Asia.
TRACK KOMODO DRAGONS: (Indonesia) There is only one place in the entire world where the world's largest reptile, the Komodo Dragon, still lives in the wild. This is the Komodo Islands in eastern Indonesia. Not only are these islands absolutely stunning, seeing the dragons is a once in a lifetime experience too. It's not possible to stay on the islands, so be sure to book yourself a Sailing Komodo Island tour when you arrive in-country.
GET OFF THE GRID IN RAJA AMPAT: (Indonesia) Located off the coast of the remote island of Papua, Raja Ampat is part of Indonesia's West Papua province. This place is a straight-up paradise. It offers insane jungle hiking through untouched forests, island views, rich culture and some of the most pristine coral reefs we have ever seen. It's hard to get to and expensive but oh so worth the effort.
EXPLORE BALI: (Indonesia) If you've never been to Indonesia before, we'd happily recommend Bali be added to your itinerary. It is one of those Southeast Asia classics that shouldn't be overlooked. From the beaches in Kuta, the islands of Nusa and the rice terraces that surround Ubud, there are plenty of things to do in Bali during a visit.
CATCH A SUNRISE AT BOROBUDUR TEMPLE: (Indonesia) Another temple, I know, but this one is spectacular and worth the visit. Catching a Borobudur sunrise is almost otherworldly and worth the 3am wakeup call to see buddha silhouettes against volcanos erupting against the sunrise. The temple is located on Java island, not far from Yogyakarta.
FOODIE BUCKET LIST
Southeast Asia is a foodie's paradise, and the region is an incredible palace to eat your way around. In fact, a big part of Southeast Asia travel is the food, so don't be afraid to try the local stuff!
Thai cuisine needs no introduction, and Malaysian food is possibly the most underrated in the world. There are lots of curries and noodle dishes, with a great mix of Malay, Chinese, and Indian cuisine to try.
Burmese food involves more curry and noodles, while Vietnam is famous for Bahn Mi and Pho. Indonesia has its fried rice and rendang. Singapore is home to some of the world's only Michelin-starred street food stalls!
SOUTHEAST ASIA FESTIVALS
Southeast Asia is packed with events and festivals throughout the year, and every country has unique celebrations to offer visitors.
In Vietnam, the biggest celebration is Tet, the New Year in February. Chinatowns everywhere celebrate Chinese New Year around the same time.
In Thailand, you can visit the famed Songkran, a water festival that brings in the Thai New Year in April.
In Bali, you can find processions and parades throughout the year, while in March, the Day of Silence is a unique local occasion to be part of.
The Philippines has more local festivals than anywhere else, a throwback to their Spanish ancestry. The major ones are Sinulog in January and Holy Week before Easter.
Pack like a pro on your trip to SOUTHEAST ASIA!
POPULAR REGIONS IN SOUTHEAST ASIA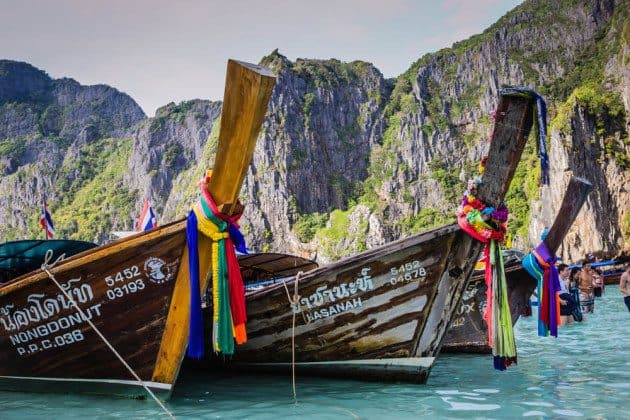 MAINLAND WEST
Thailand is a Southeast Asia travel destination that needs little introduction. The Land of Smiles is home to beautiful islands in the south, rugged mountains in the north, and of course, the thrilling capital, Bangkok. There's sun, there's sand, there's culture, and there's great food. 

Myanmar is little visited compared to its Southeast Asian neighbors, but the county recently began to open up to tourism and saw a boom when it did. Myanmar is unlike anywhere else in the region. Explore ancient Buddhist pagodas, visit the cultural climes of Mandalay and see the fading colonial ruins in Yangon.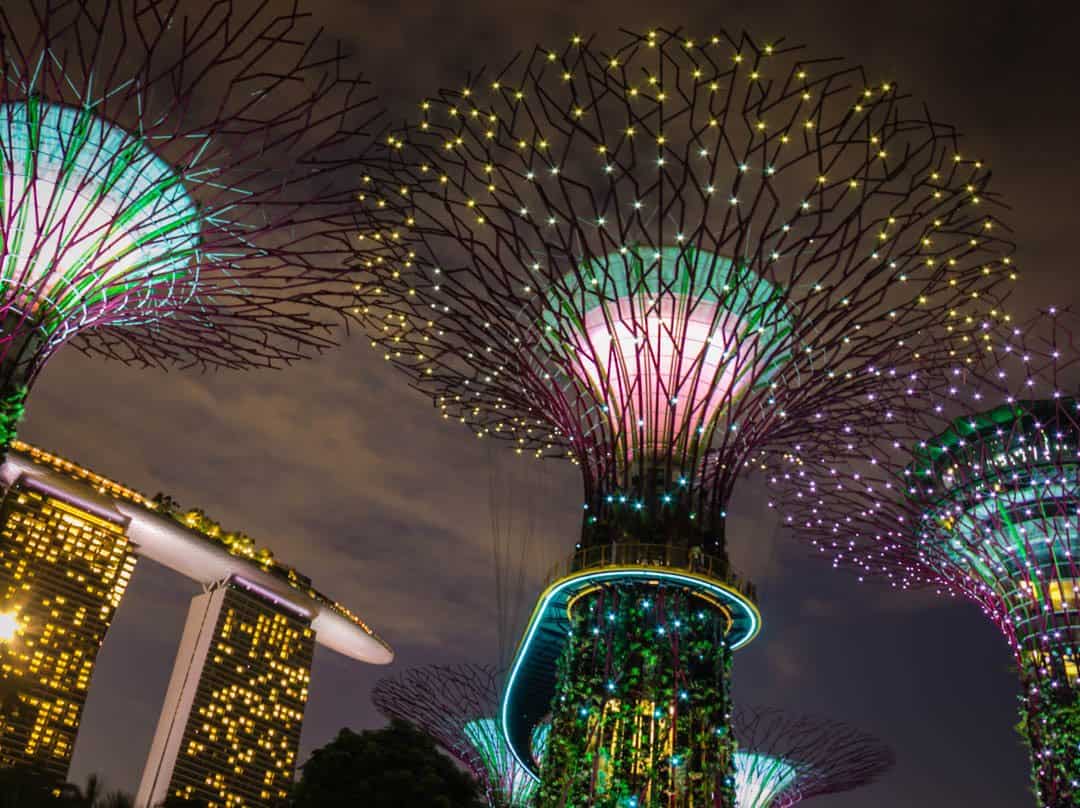 PENINSULA
Malaysia and Singapore are home to the best food you could eat when you travel to Southeast Asia.

Visit the foodie stalls and white sand beaches of Penang, and the modern sights of Kuala Lumpur before heading south to Singapore – one of the most modern and exciting cities in the world.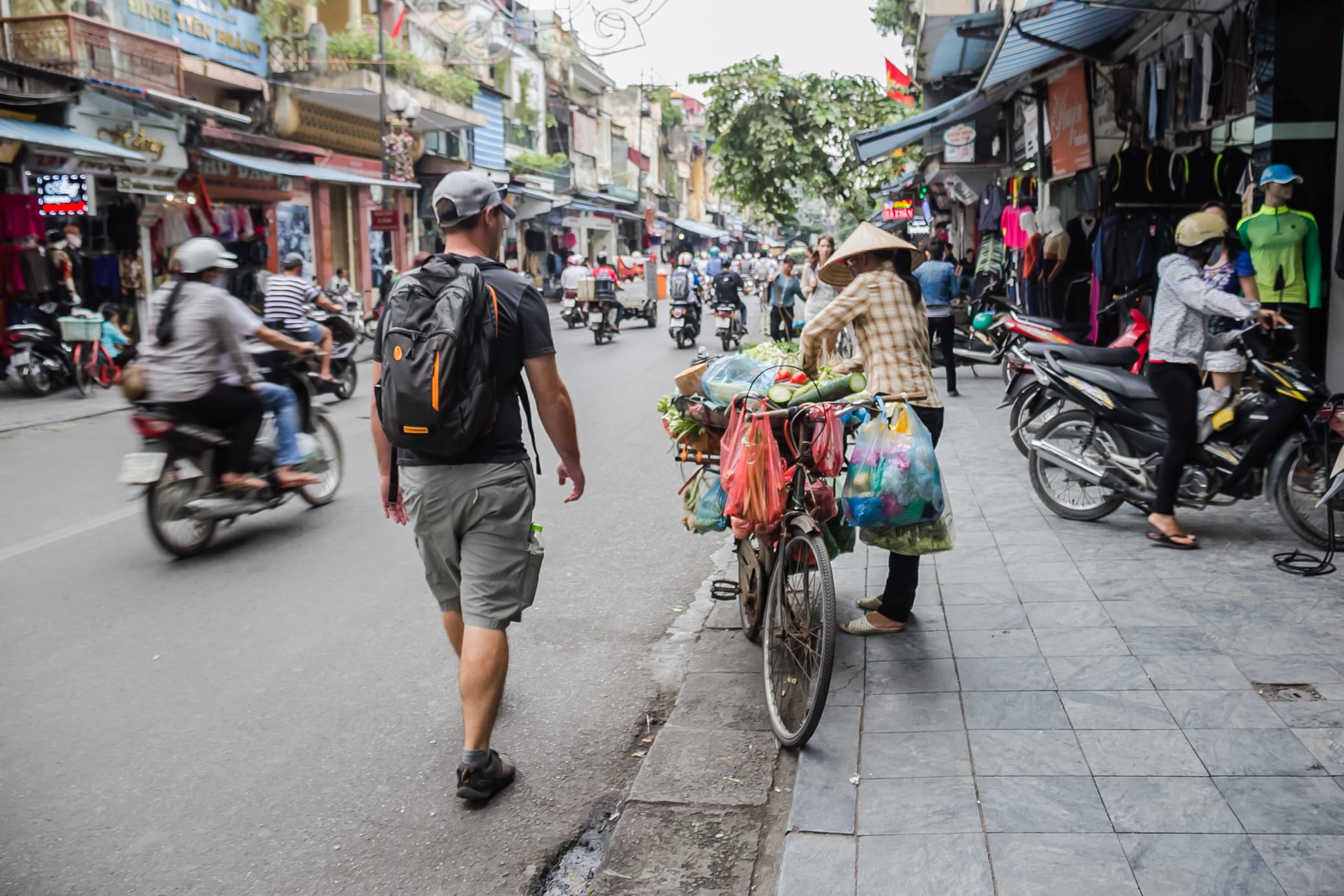 MAINLAND EAST
The eastern mainland is made up of Laos, Cambodia, and Vietnam. Aside from their shared French-colonial history, these countries couldn't be more different. Vietnam is the rising star of the region, offering an epic adventure if you travel between Hanoi and Ho Chi Minh City. See the scars of the Vietnam War and explore the magnificent nature, scenery, history, and delectable food that this modern nation offers.

In Cambodia, a trip is inseparable from the harrowing past; you'll learn about the Khmer Rouge as soon as you land in the capital. You can visit the ruins of Angkor Wat or head to the beaches of Sihanoukville. 

Laos is untouched, but who knows how long it will stay that way. One of the poorest and most rural countries you could visit when you travel to Southeast Asia, Laos is also the most unexpected.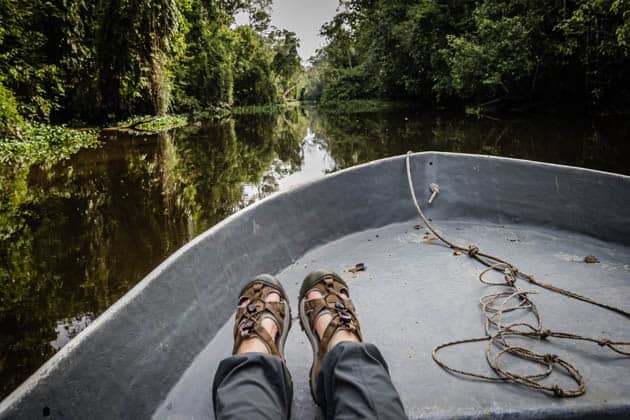 BORNEO
Borneo is one of the world's largest islands and this unique destination is home to some of the best rainforests on the planet. Borneo offers hiking, mountain climbing, beaches, and diving.

The island is divided between three countries: there's Malaysian Borneo in the north and tiny Brunei. The south is Kalimantan, an Indonesian province.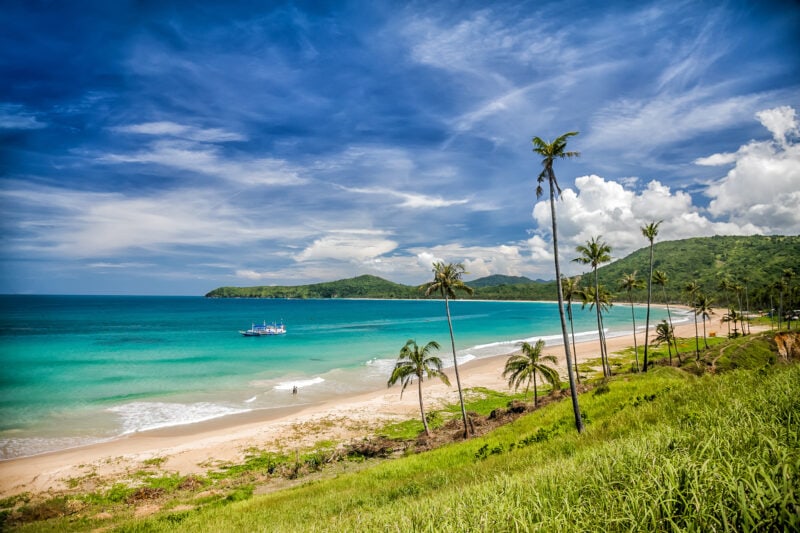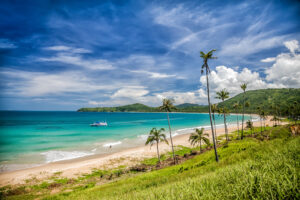 THE ISLANDS
If you're looking for island hopping opportunities, snorkeling, diving, and diverse culture, then Indonesia or the Philippines are the best countries to include in your Southeast Asia travel itinerary. 

Indonesia has Bali, one of the region's most popular islands, but there's also the culture and history of Java, relaxation, and slowness on Lombok, the wild nature of Sumatra or Komodo, or the beautiful marine life of Raja Ampat.

The Philippines is beautifully diverse, home to the highlands and rice terraces of the Cordilleras, but also the rugged islands of Palawan, including the stunning and popular Coron and El Nido. We will not lie, Indonesia and the Philippines are our two most beloved countries in Southeast Asia. We've been back to visit them both, multiple times, and it's the first place we head each time we return to the area. 

SOUTHEAST ASIA TRAVEL BUDGET
Setting a budget for travel to Southeast Asia is highly dependent on your travel style. It is possible to visit just about anywhere across the continent on any budget and still have a great trip. That said, you can make your trip as basic or as luxurious as you desire.
To help you set your budget, we've included some base range price estimations for Southeast Asia travel. Of course, keep in mind that prices can fluctuate based on seasons, availability and festivals.
If you're looking to travel on a budget, be sure to check out the 12 Tips on How to Travel Cheap before you start planning.
ACCOMMODATION: Accommodation is good value when you travel to Southeast Asia. Guesthouses, hostels, and homestays will cost between USD 10 and USD 20 per night (less if you don't care about the cleanliness). Private rooms can be between USD 20 and USD 50. Above this price range, you can find more luxurious accommodation. Popular resort destinations in Thailand or Bali will charge USD 100 or more per night for fancier hotels.
FOOD: Food is incredibly inexpensive in Southeast Asia; you can find local eats for as little as USD 1 per plate in most countries. Prices go up in touristy destinations (we're looking at Thailand and Bali again) and western-style restaurants. You still won't often pay more than USD 10 per meal, however.
TRANSPORT: Local transport is affordable across Southeast Asia, and international transport is equally cost-effective. Buses and trains vary in standards and prices. Local transport will be just a few dollars for day-long journeys, but you pay more for comfort. Mopeds can be hired for between USD 5 and USD 10 per day. Budget international flights can be as low as USD 30 if booked in advance for a two-hour flight.
ACTIVITIES: Activities vary in cost from country to country but expect to pay between USD 30 and USD 70 for a day of diving. You can enjoy a boat tour for around USD 30 a day, or hire trekking guides for a similar price. For the most part, activities are very cost-effective in comparison to western prices.
BUDGET
---
20 USD PER DAY
Living in hostels, lounging on beaches, and eating local food. If you're looking to include many destinations in your Southeast Asia travel plans, or want to enjoy lots of day trips and activities, raise that budget to USD 50.
MID-RANGE
---
50-100 USD PER DAY
Midrange travelers will be able to enjoy the comforts of private rooms and guesthouses, taxi rides, and tourist buses. You can enjoy street food, restaurants, and plenty of activities. Your money will go far on this budget and you won't miss much.
LUXURY
---
200 USD + PER DAY
Luxury travelers can get a lot for their money when they travel to Southeast Asia. Stay in premium resorts in Bali, Borneo, or the Thai Islands. Enjoy restaurant-quality food, private day tours and drivers, and plenty of spa treatments!
WHERE TO STAY IN SOUTHEAST ASIA
Below you will find some of the places we have stayed during our travels in Southeast Asia. These are individual properties that we enjoyed and would recommend to other travelers.
For more in-depth information, be sure to check out the following articles:
PLANNING TO BACKPACK SOUTHEAST ASIA?
Southeast Asia is an extremely popular destination for backpacking because you can do a lot throughout the region on a very small budget. We've experienced this region on both the high end and budget side, including spending 6 months backpacking during our 2 year RTW trip.
If you're looking for some breakdowns on how we did this, check out the overviews below.
HOW TO GET AROUND IN SOUTHEAST ASIA
If you're traveling around mainland Southeast Asia, you can cross most borders overland. You could travel all the way from Hanoi to Singapore overland using buses and trains. The transport varies from cheap, slow local buses to faster, luxury sleeper buses and trains.
The same applies to the Philippines and Indonesia, although you'll need to combine buses with boats. In the Philippines and Indonesia, you're often better off flying, as destinations are spread over large areas. If you have time, you can take inter-island ferries.
If you're visiting Borneo, you'll need to fly in. You can travel by bus between major cities and destinations in Malaysian Borneo and Brunei, but Kalimanatan is much less developed and more challenging to travel around.
Most land borders into Myanmar are off-limits, so you need to fly into Yangon. From there, you have bus and train connections across the country.
BUS: If time is on your side, there are many instances where taking the bus will be the best option for getting between places. There are usually two classes operating the popular routes, this includes tourist buses and local buses. Tourist buses are usually comfortable coaches with AC and WIFI. Local buses will be rough and not have AC. Both will get you where you need to go.
FLIGHTS: Thanks to budget airlines like Air Asia, Southeast Asia is incredibly well served by low-cost carriers offering regular flights and cheap fares. Major cities, and increasingly, many more regional airports, have connections between one another. In most cases – particularly over longer distances – flying is cheaper than taking the train or bus.
WHEN TO VISIT SOUTHEAST ASIA
Southeast Asia is a vast area that sprawls over both sides of the equator. For the most part, you can expect countries to be hot, humid, and tropical when you travel to Southeast Asia – but this isn't always the case.
The north of Vietnam is much more temperate and has cold winters, while the same can be said of Myanmar's northern mountains. However, most areas you will visit during your Southeast Asia travel itinerary will have distinct wet and dry seasons.
North of the equator, the dry season is usually November to April. Most of Indonesia, however, has its dry season from May through to October. The dry season is the best time to explore Southeast Asia; there's little chance of rain and thunderstorms, and the visibility if you're snorkeling or diving is perfect.
Even in Indonesia, peak season is from November through to January, and tourist numbers and prices increase dramatically over the Christmas holidays. Try to travel in the shoulder seasons instead;, you might get a little rain, but you'll escape the worst of the crowds.
For more in-depth information, check out:
INSPIRATION FOR YOUR NEXT SOUTHEAST ASIA TRIP!
SAFETY IN SOUTHEAST ASIA
Southeast Asia travel is generally safe, even for first-time travelers (which is why it's a popular backpacking destination). In touristy destinations, however, you do need to be super-careful of scams and low-level thievery.
This is especially so in places like Bali and Bangkok. On buses, try to keep your belongings close and safe, and on the party islands in Thailand, be careful! Take our advice and be sure you're prepared. Check out 25 Essential Safety Tips for Travel
Each county has its own laws and customs, so read up before you cross the border. What goes in Thailand might not be so welcome in Malaysia. Some countries are Muslim, others Buddhist, and some Christian – it's a diverse region!
For personal experiences, check out:
SOUTHEAST ASIA TRAVEL: BOOKING RESOURCES