Looking for some travel inspiration? Or perhaps maybe an excuse to book that trip to South East Asia you have been dreaming about for the past few years. Well, no time like the present. We're here to inspire and show you a real side to the beautiful country through our Cambodia photos.
A visit here will leave you reflective, stunned and changed. In our opinion, it doesn't get much better than that on a travel experience. Without further ado, we at Divergent Travelers give you:
---
25 Cambodia Photos To Inspire Wanderlust
(All photos created and owned by Lina Stock & Divergent Travelers *unless noted)
1. Memorial Stupa at Choeung Ek Killing Field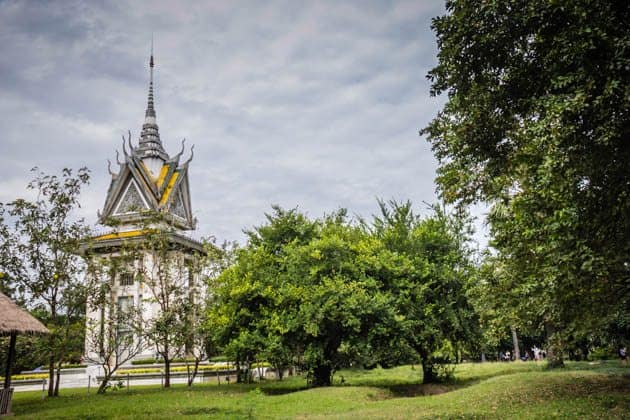 ~*~
2. The cell at Tuol Sleng Prison, Phnom Penh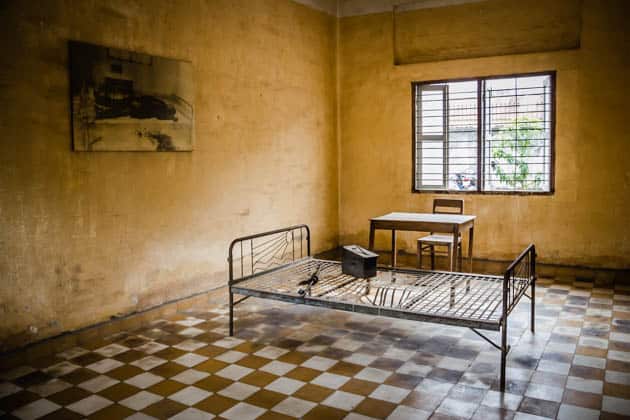 ~*~
3. Royal Palace, Phnom Penh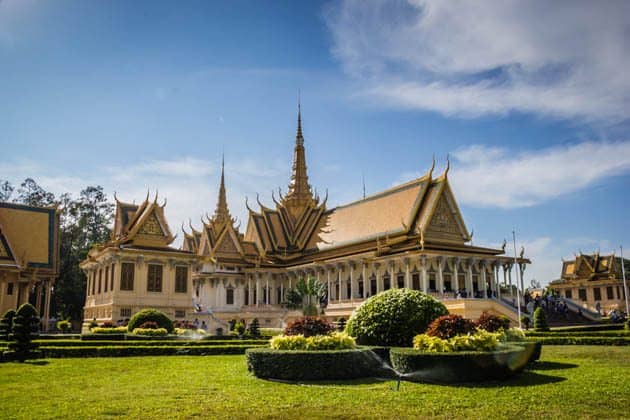 ~*~
4. Monks near the Royal Palace walls, Phnom Penh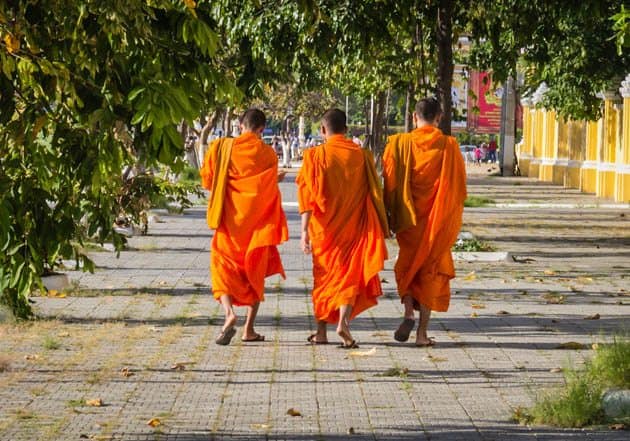 ~*~
5. Sunrise over Angkor Wat Moat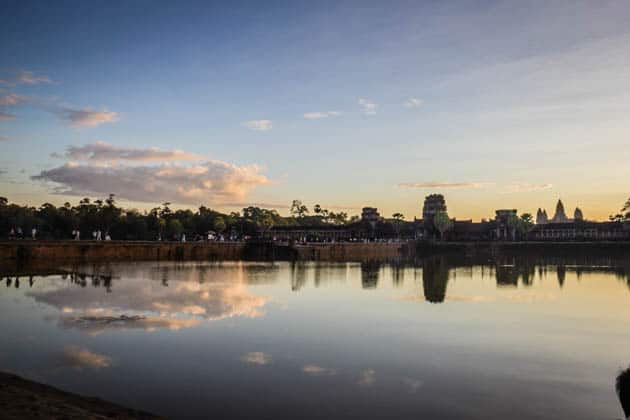 ~*~
6. Lily pads and lotus flower in Angkor Wat Moat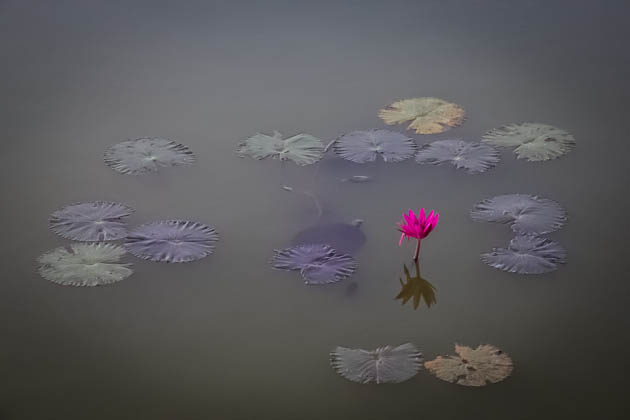 ~*~
7. Captivating art awaits you on the temple walls within the Angkor Complex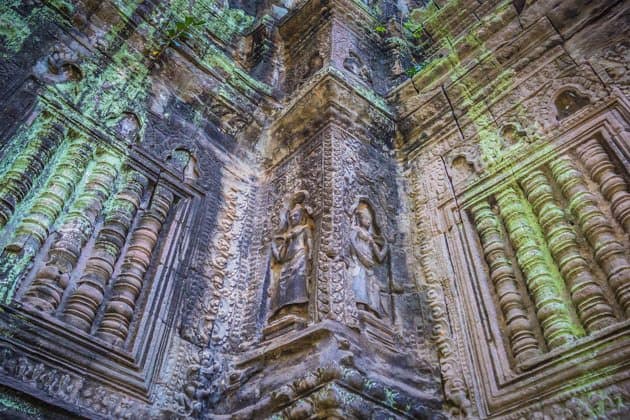 ~*~
8. Spider webs and ancient ruins at Ta Phrom Temple
~*~
9. A unique view of Angkor Wat, Siem Reap
Photo source: Dana Holzerova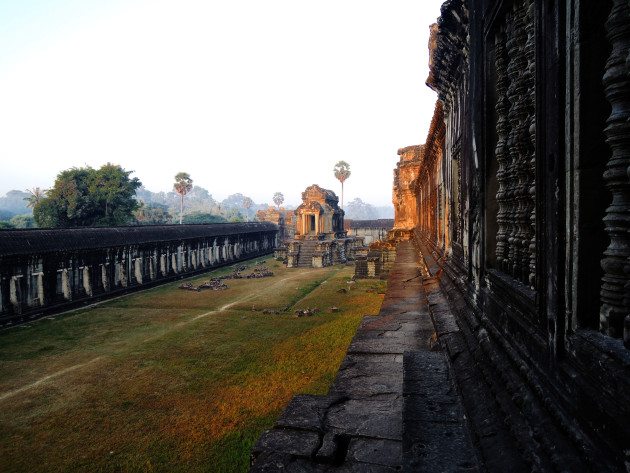 ~*~
10. Local transportation in Siem Reap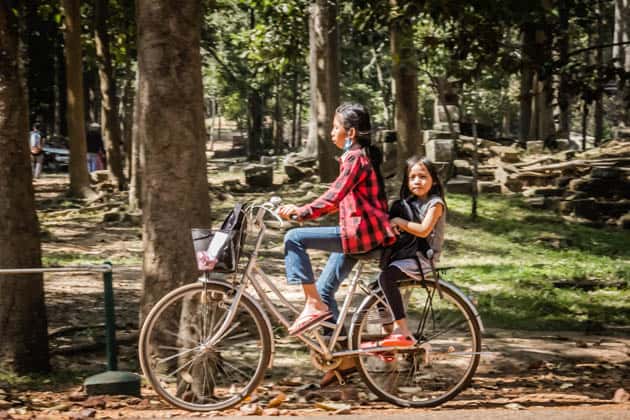 ~*~
11. Bustling street market at Otres beach near Sihanoukville
Photo source: 5 Dollar Traveller
~*~
12. World Famous Tomb Raider temple, Ta Phrom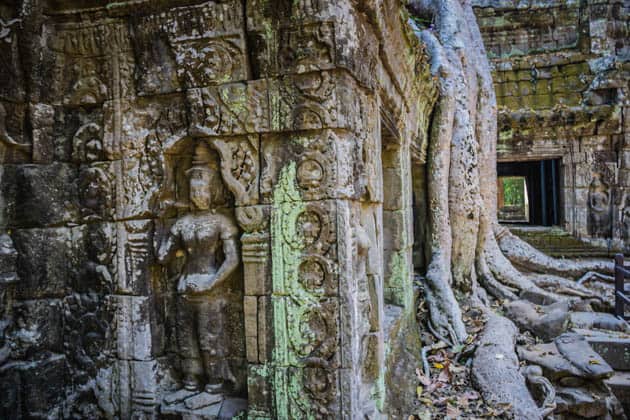 ~*~
13. Beautiful Angkor Wat in the afternoon light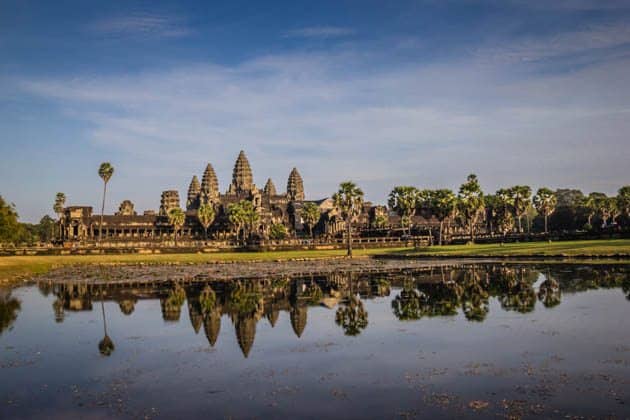 ~*~
14. Curious Macaque monkey playing on the side of the road between temples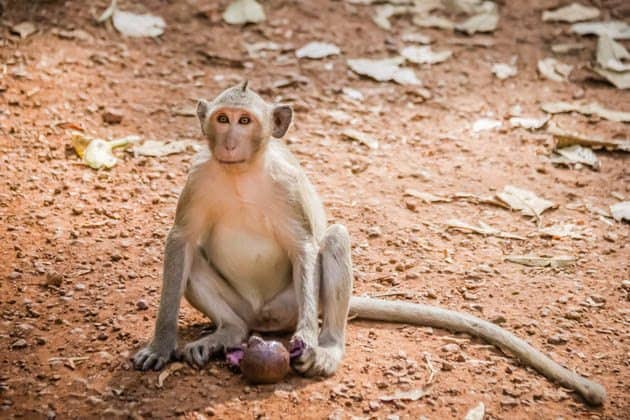 ~*~
15. Farmer harvesting in the Afternoon sun outside of Siem Reap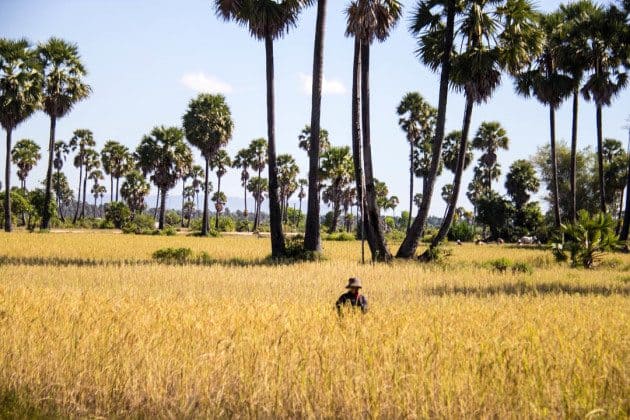 ~*~
16. Young Monks at Angkor Wat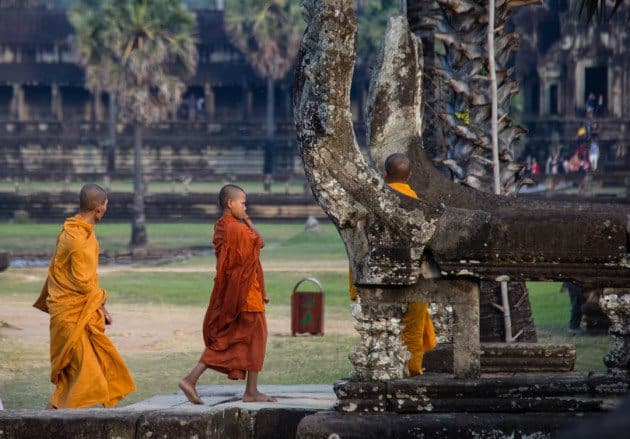 ~*~
17. Giant faces of Bayon Temple in Angkor Thom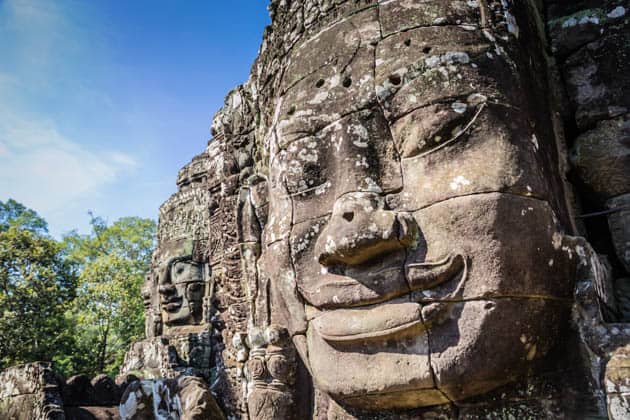 ~*~
18. Beautiful countryside outside of Siem Reap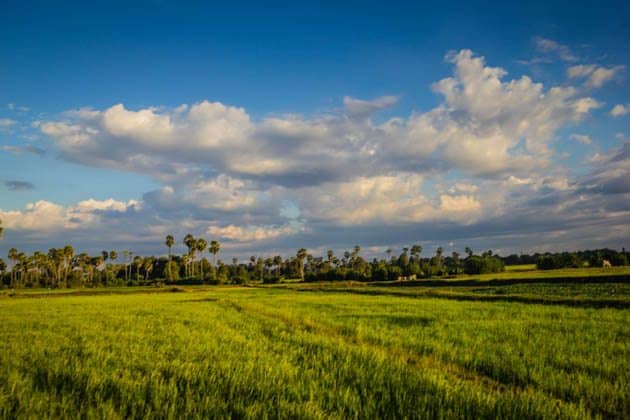 ~*~
19. Tired tuk-tuk driver sleeping outside the Royal Palace in Phnom Penh
Photo source: Contented Traveller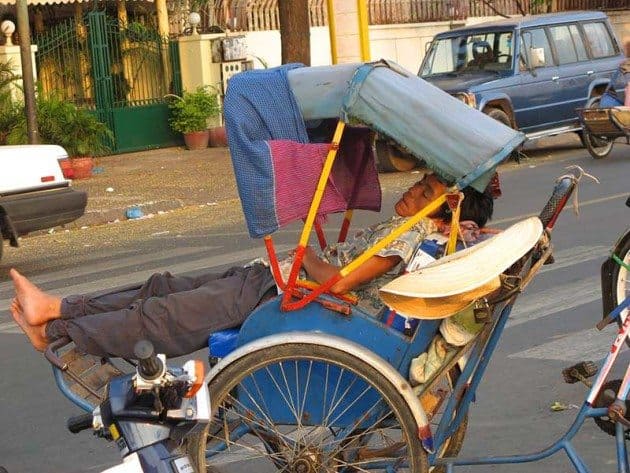 ~*~
20. Horseback riding through the countryside near Siem Reap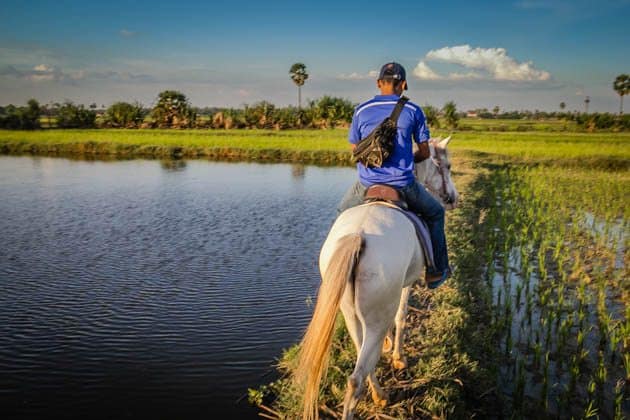 ~*~
21. Sunrise at Angkor Wat, Siem Reap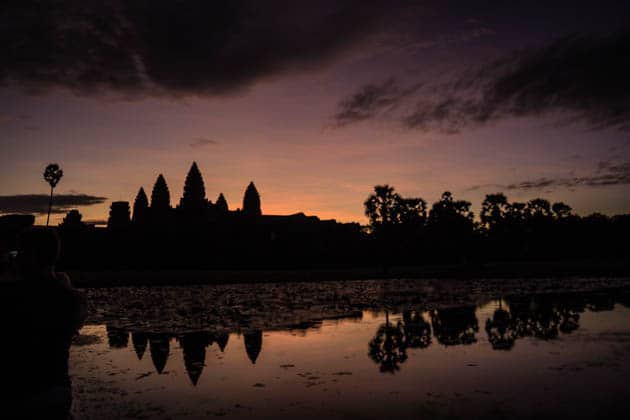 ~*~
22. Local boy fishing in the afternoon outside of Siem Reap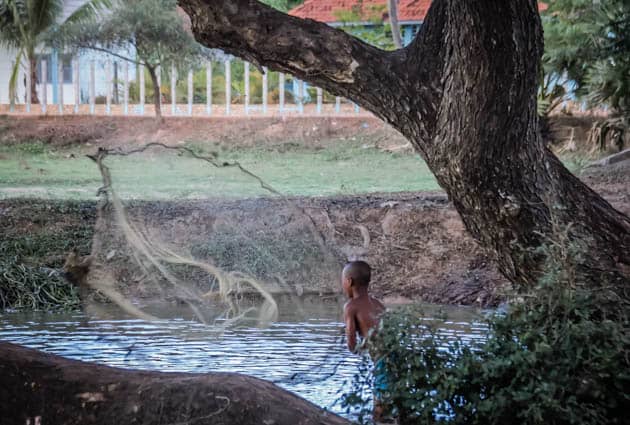 ~*~
23. Travelers playing on the beach as the sun sets in Koh Rong
Photo source: Paula Through the Looking Glass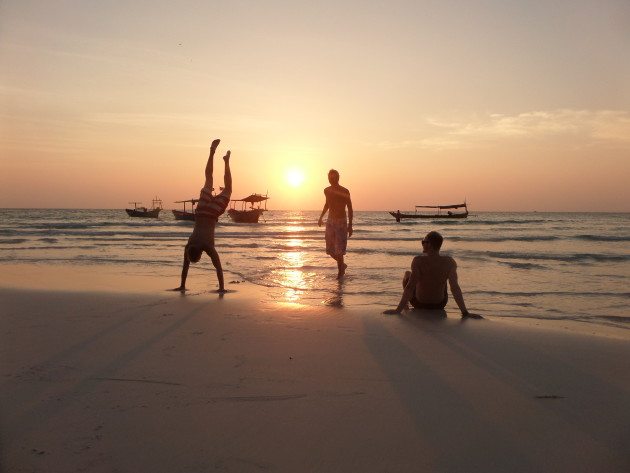 ~*~
24. Monks on the backside of Angkor Wat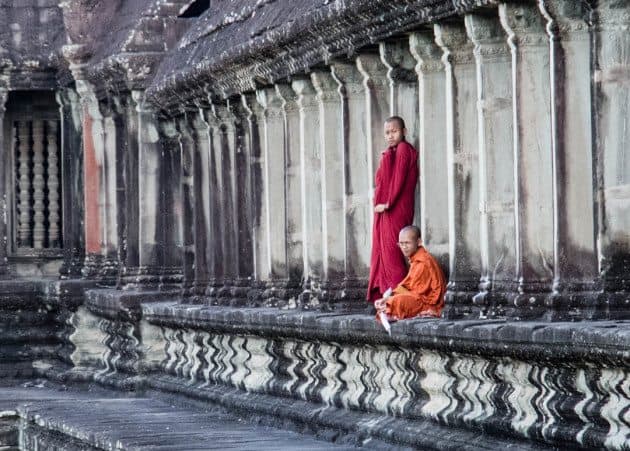 ~*~
25. Sunset over the Cambodian countryside outside of Siem Reap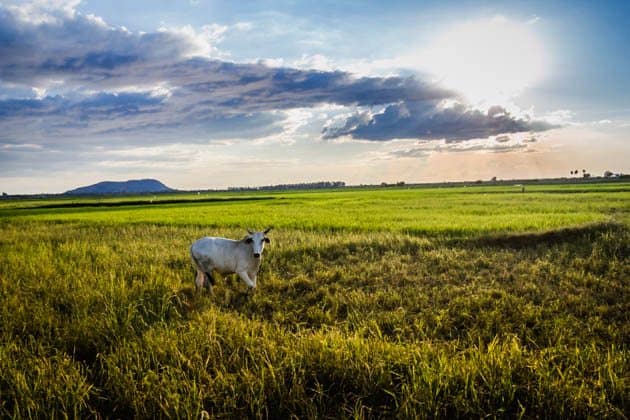 ---
Of course, this set of Cambodia photos cannot even begin to share all of the amazing things this country has to offer. These photos are from our own experiences, some of our fellow travel bloggers and we still have a lot of Cambodia to explore.
If you like our photos and are interested in travel photography, be sure to check out our Ultimate Travel Photography Gear List.
---
More on Cambodia:
Did you like this story? Share it!