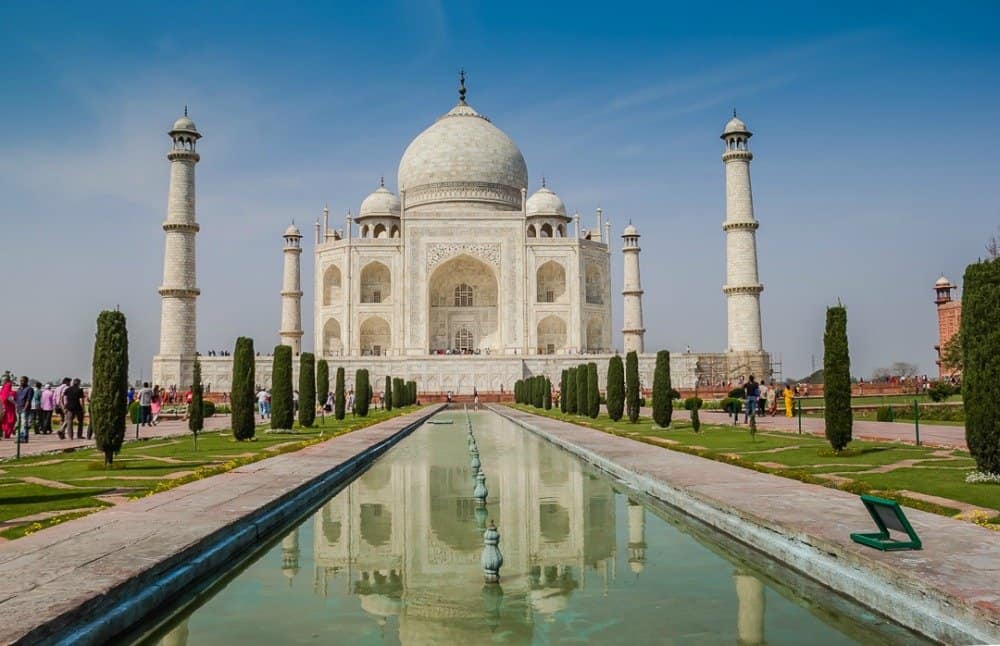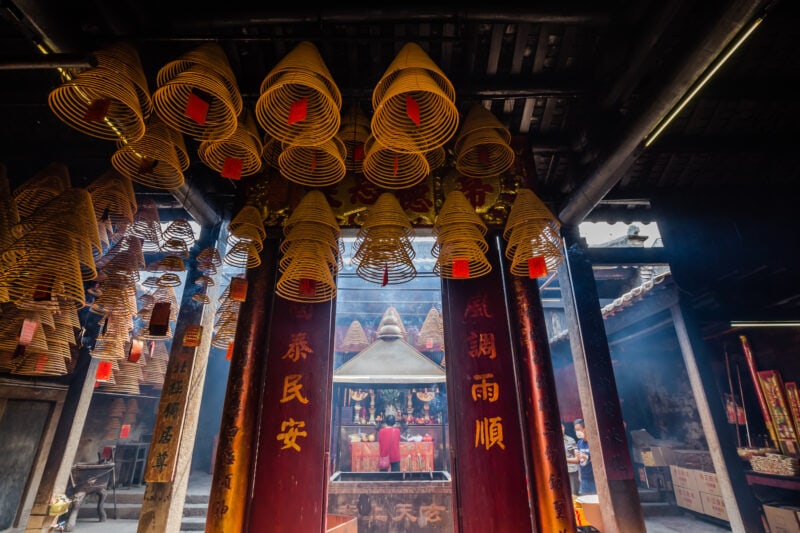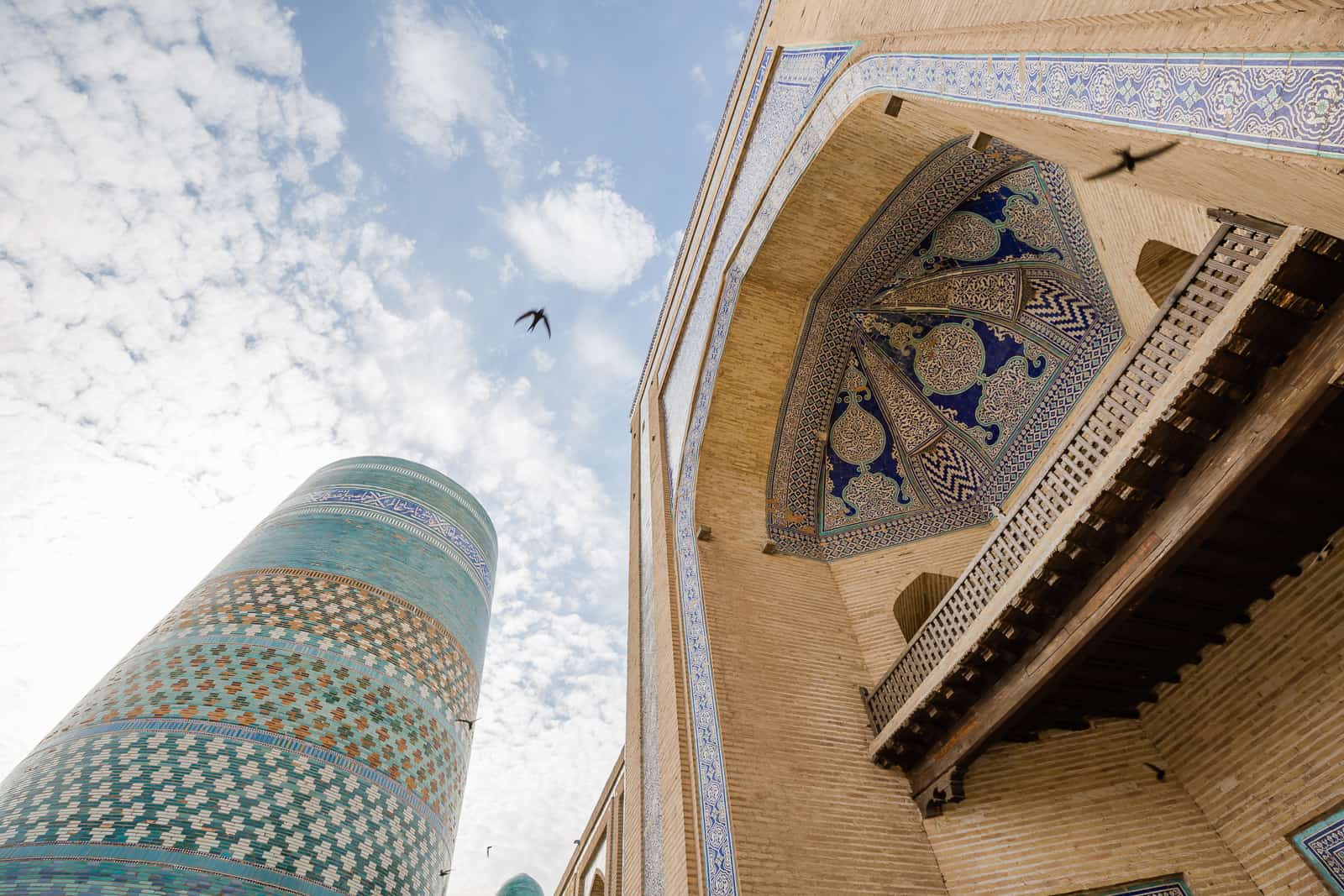 Ultimate ASIA Travel Guide
Asia holds some of the most beautiful, diverse and fascinating landscapes and cultures on the planet. It spans an enormous surface of the earth and is a part of the world that we've been to several times. This Asia travel guide is designed to help you navigate the different areas and plan an amazing trip.
Located to the west of Oceania and to the east of Europe, Africa, and the Middle East, the Asian continent is divided into five distinct regions, each one offering a completely different flare to the others.
North Asia pretty much holds only the massive country of Russia and features the great wilds of Siberia.
Central Asia is one of our favorite places to travel in Asia. It features 5 countries, Kazakstan, Kyrgyzstan, Tajikistan, Uzbekistan and Turkmenistan, that make up the epicenter of the historical Silk Road route. The rich trade history blends with the intriguing Nomadic cultures of the steppe to offer a travel experience that's hard to find in other places.
East Asia showcases the traditional Asian culture that most people think of with 7 countries including Mongolia, Tibet, China, Japan, North Korea, South Korea and Taiwan.
South Asia, also known as the India Sub-Continent, is a place where seasoned travelers go for some culture shock. This region is made up of 6 countries including India, Nepal, Bangladesh, Sri Lanka, Maldives and Bhutan.
Southeast Asia is so different from the rest of Asia that we've broken it off in an entirely separate Southeast Asia travel guide. This region is made up of x countries including Myanmar, Thailand, Laos, Cambodia, Vietnam, Malaysia, Singapore, Indonesia, Brunei and the Philippines.
Collectively, we've spent nearly a full year of time traveling the vast expanses of this region. That's a lot of time with boots on the ground. We haven't been to every country on this continent, yet, but we hope to provide you with some insight to help plan your own trip to this fascinating part of the world.
ASIA TRAVEL: QUICK TIPS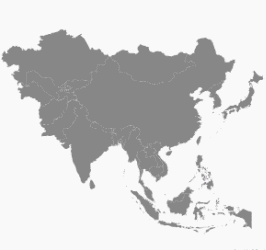 Don't Visit ASIA Without: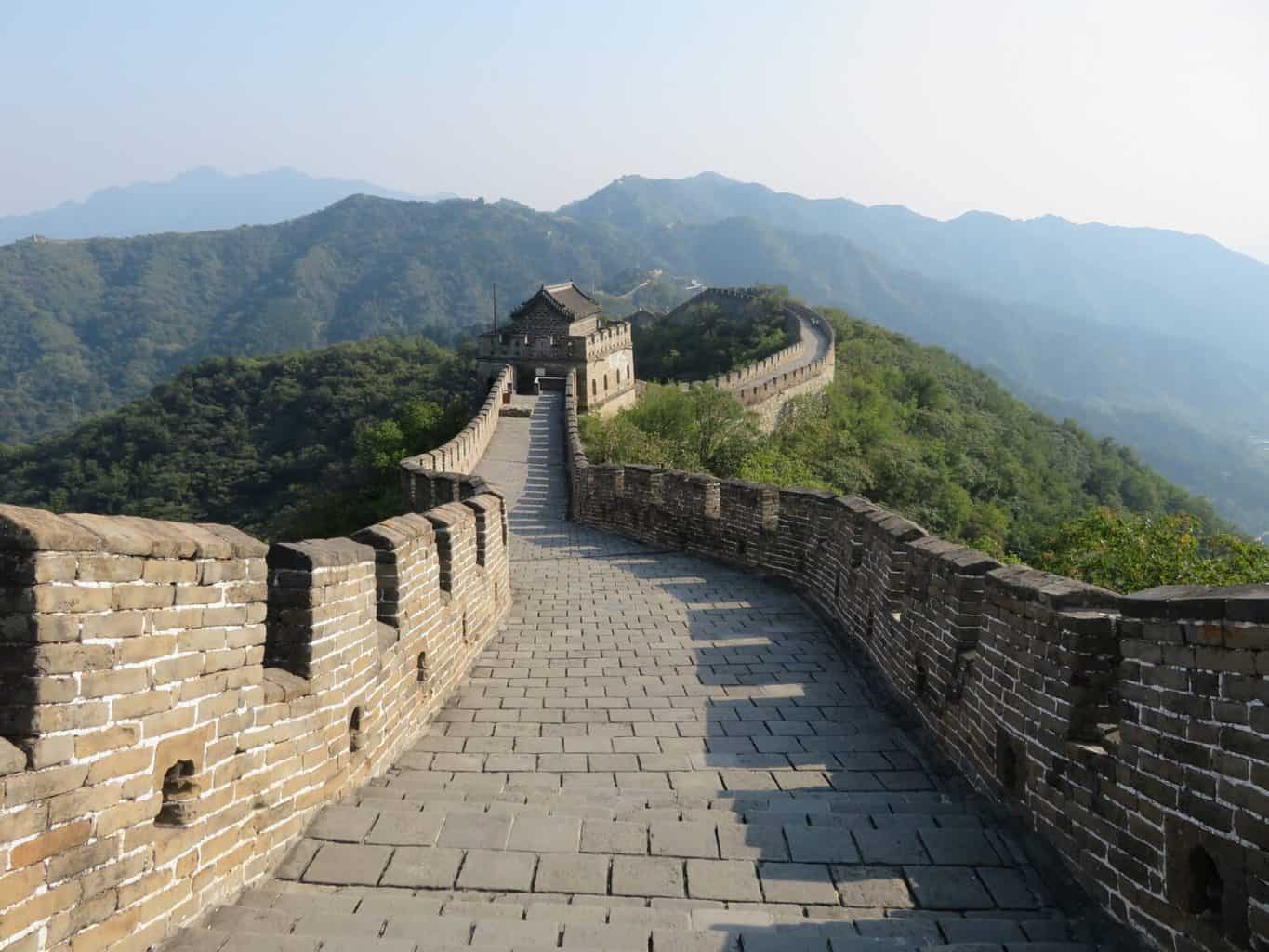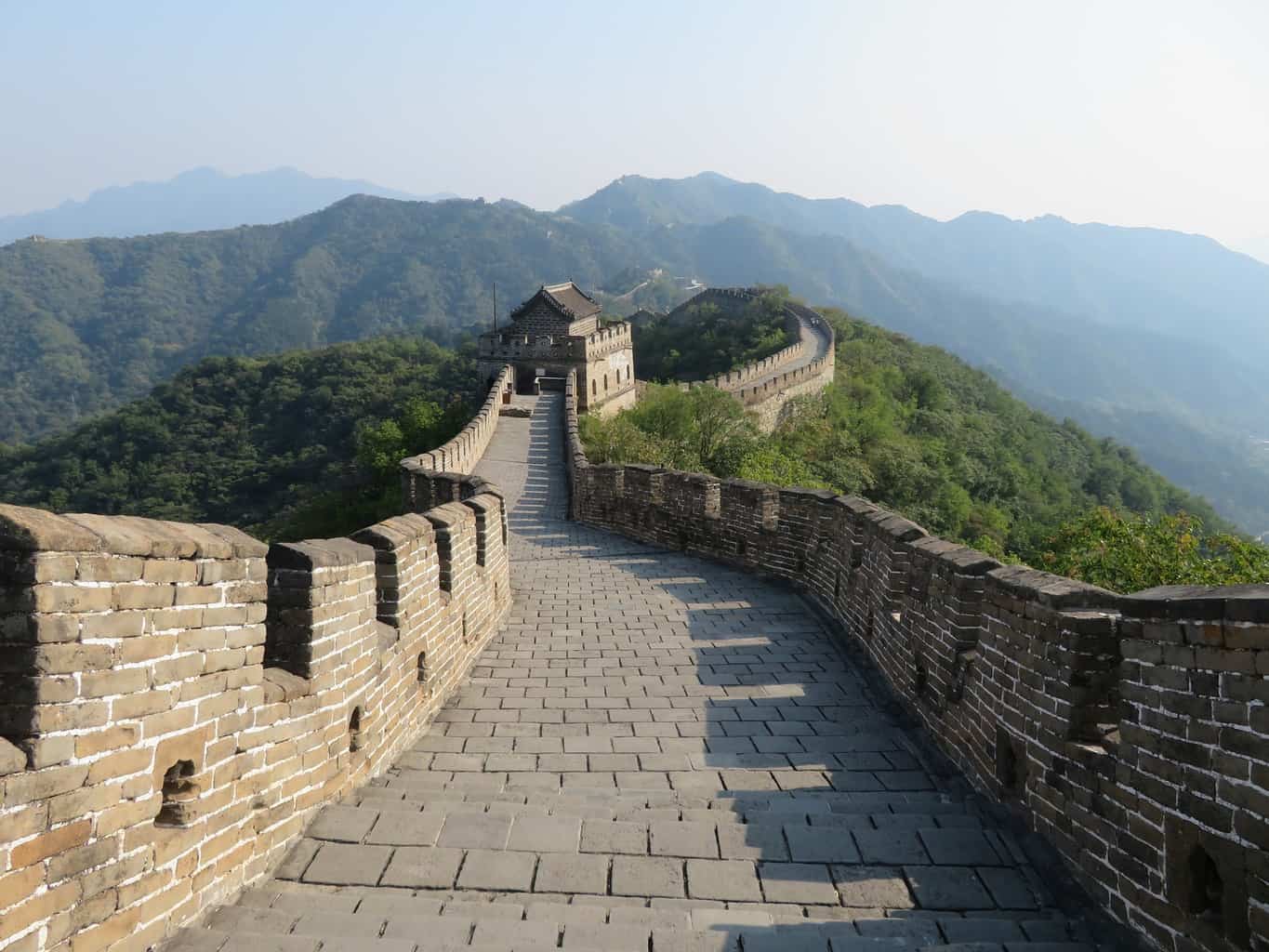 SEE THE GREAT WALL OF CHINA
Hands down the most iconic attraction in Asia, the Great Wall of China stretches 13,171 miles, with all of its branches. Consider walking the Great Wall of China to see multiple sections over several days.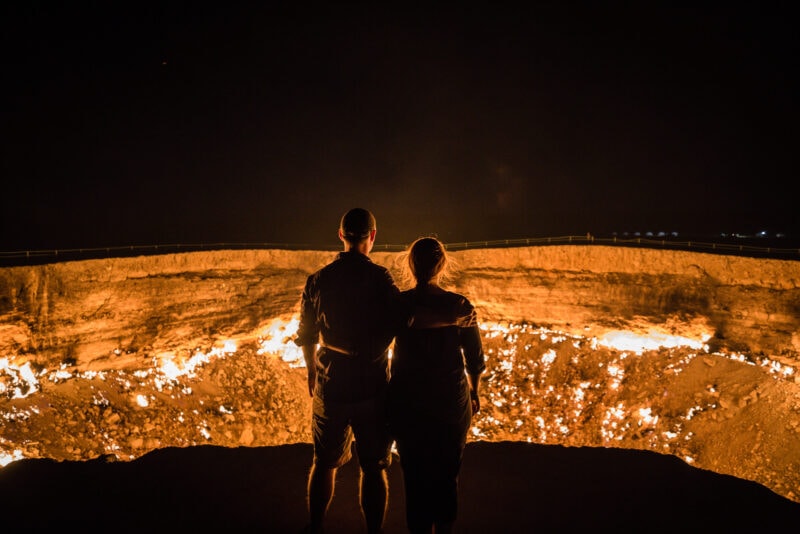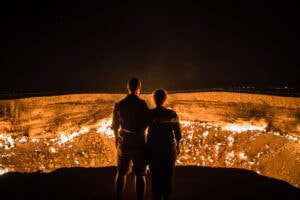 STAND AT THE DOOR TO HELL
The Darvaza Gas Crater is affectionately named the Door to Hell by locals and is far off the beaten path within the borders of Turkmenistan. It was lit more than 30 years ago and still burns today.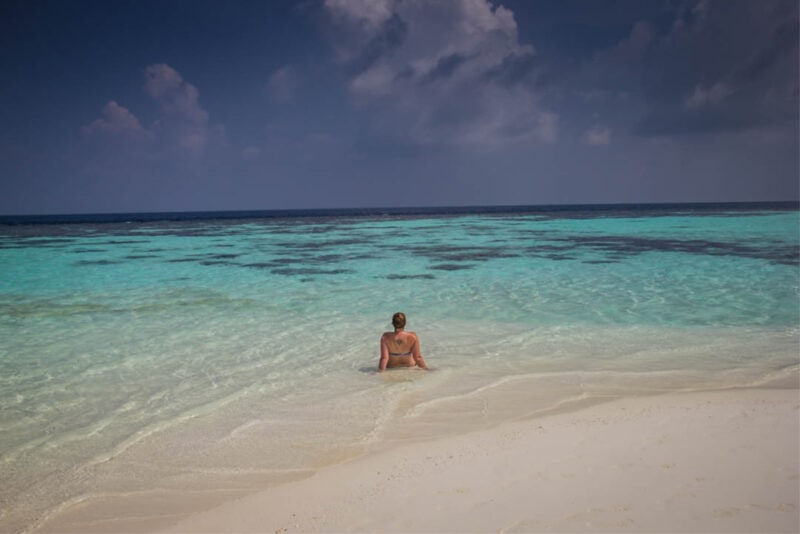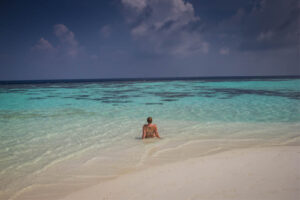 MORE THINGS TO TRY IN ASIA
There is no shortage of great things to do in Asia during your visit and the biggest problem you'll face is fitting them all into your itinerary.
Each country has its own offering and unique things to check out during a visit, so be sure to look at our country guides once you decide where you're itinerary will take you.
SEE THE TAJ MAHAL: (India) The Taj Mahal is the main icon of India due to its sheer size and beauty. It's located just outside of Agra and is literally part of every India tour that includes Rajasthan in its itinerary. Hot tip, go early to avoid huge crowds.
TOUR THE GOLDEN TRIANGLE: (India) If you're visiting India for the first time, chances are high that your tour will focus on exploring the sites around the Golden Triangle of India. Aptly named because a high number of iconic sites fall within relatively close distance. You'll start in Delhi and visit Jaipur and Agra. There are often deviations to other places such as Udaipur, Jodhpur and Pushkar, to name a few.
EXPERIENCE VARANASI: (India) If you seek a direct immersion into the strong religious culture of India, then you should head directly to Varanasi. It is here, on the banks of the might Ganges River, that people are transitioned to the afterlife. Rituals are performed daily and it is also possible to take boat trips along the river. We also recommend that you wander the narrow and winding streets of the city too.
SPOT LEOPARDS IN YALA NATIONAL PARK: (Sri Lanka) One of the best places in the world to view Leopards in the wild is Sri Lanka. I know that comes as a surprise, many people think it's only possible in Africa, but the viewing here is actually really good in the right seasons. Yala National Park likes on the southeast corner of the country and connects to several other parks and preserves so you'll have fun spotting a multitude of other wildlife while on safari here.
TAKE AN ELEPHANT SAFARI: (Sri Lanka) There are plenty of great safaris in Sri Lanka, and aside from leopards, elephants are the main draw for them. While you can see them literally all over the country, the best places to view them are in the north-central province at either Kaudulla National Park or Minneriya National Park. The two border each other and the animals migrate between them depending on the season.
GET AWAY FROM IT ALL IN ARAGUM BAY: (Sri Lanka) If you like off the beaten path beach towns, then you'll want to put Arugam Bay on your Sri Lanka itinerary. Not only does it tout one of the best beaches in Sri Lanka, but it is also laid back and quiet making for a relaxed experience when compared to the more popular Mirissa area beaches.
DISCOVER TIBET: (China) It won't be easy and it won't be cheap, but it will be worth it. While the Tibet Autonomous Region has been occupied by China since 1951 it is a place that exists uniquely separate from China in everything but political control. Traveling overland is the best way to experience this region, especially if you make the trip from Lhasa to Mount Everest.
SEE GIANT PANDAS: (China) One of the most unique things you can do in China is to see the Giant Pandas. They rarely exist in the wild, however, a series of wildlife sanctuaries have been set up in the Sichuan province near Chengdu. It is here that you can learn more about them and even volunteer to help care for Pandas.
EAT YOUR WAY AROUND BEIJING: (China) Beijing has one of the most diverse and lively street food scenes in the world. Navigating your way through the Beijing street food will leave you both surprised and satisfied.
VISIT THE DMZ & NORTH KOREA BORDER: (South Korea) There are few places in the world as tense as the demarcation line between North and South Korea. If you find yourself in Seoul, we'd recommend that you book a DMZ tour to learn more about the conflict between the two countries and what it's like to share a peninsula. For the more adventurous, you can also book a tour to Panmunjeom to visit the demarcation line and see North Korean soldiers.
SEE THE HIGHLIGHTS OF SEOUL: (South Korea) Seoul was a city that completely surprised us when we visited. If there was ever a perfect blend between Western and Asian cultures, it happens in this city. From the food scene to the temples and the craziness of the Gangnam district, Seoul is worth at least a week of your time.
WITNESS KOK BORU: (Kyrgyzstan) The first time we saw a game of Kok Boru we were speechless. Chances are you will be too. This national game of Kyrgyzstan is played on horseback with a dead goat acting as the ball. It's a proud game of the Central Asian nomads and a must-see when traveling the region, especially in Kyrgyzstan.
HIKE IN THE TIAN SHAN MOUNTAINS: (Kyrgyzstan) As the Himilayas work their way to the north and into Central Asia, they become the Tian Shan Mountains. This transition loses none of the spectacular beauty and is one of the best places to hike in Asia. Head to Kyrgyzstan for trekking in the spectacular Jeti Oguz Valley and the surrounding mountain routes.
SEE REGISTAN SQUARE: (Uzbekistan) This is the most spectacular singular architecture we have seen during our Asia travels. Yes, even when compared to the Taj Mahal. Registan Square in Samarkand, Uzbekistan is a towering sight to behold. It features classic onion domes and huge archways that are decorated with bright blue tiles. It's also a spectacular place to mingle with the locals, as the interior of the square is set up daily as a local wares market too.
WANDER THE ANCIENT STREETS OF KHIVA: (Uzbekistan) If you like old world, then you should head straight for Khiva, Uzbekistan. This walled city was once a destination in itself along the silk road and the same mud walls that traders passed through in ancient times still stand today. The interior features some of the most beautiful architecture in the country, behind Registan, and was our favorite city in Uzbekistan.
TOUR THE WHITE MARBLE CITY OF ASHGABAT: (Turkmenistan) Awe, strange and bizarre, the capital of Turkmenistan, Ashgabat is constructed almost exclusively with white marble. When we asked our guide about why this was done, he simply said to us 'because someday, after humanity has failed and cities have fallen, someone will discover the ruins of this city and know that the city of Ashgabat was a grand city of white marble.'
FOODIE BUCKET LIST
The food is one of the most exciting things to enjoy when you travel to Asia. This is one of the best and most diverse foodie regions in the world. The one constant throughout Asia is street food, so don't be afraid to dig in with the locals!
In South Asia, you'll be treated to hot curries, naan bread, and Biryanis. In Southeast Asia, you've Thai food, Vietnamese food, Malaysian food, and so much more to enjoy.
Chinese food is incredibly diverse, while Japanese delicacies such as Ramen and Sushi are a must-eat.
Central Asia is a built around hearty staples like potatoes and are always meat-centric. You can't visit the region without tucking into a bowl of Lagman, while North Asia is heavily influenced by Russian cuisine. In short, you're never going to go hungry when you travel to Asia.
ASIA FESTIVALS
If you're visiting Asia, you're going to run into an event or festival at any time of year. In East Asia and Southeast Asia, New Year celebrations are the biggest events. In Vietnam, it's Tet; in Thailand, Songkran, and, of course, there's Chinese New Year.
In South Asia, there are famed events such as Holi, and there are countless more religious and cultural celebrations.
In Central Asia, the summer months bring nomad games. This includes the Nadaam Festival in Mongolia, Salburuun Fesitval in Kyrgyzstan and every 2 year on the even years, the World Nomad Games, to name a few.
In Muslim majority countries, you have Eid, the end of Ramadan. Plus, every nation has its own national or independence day to celebrate.
LOOKING FOR SOME TRIP INSPIRATION?
CENTRAL ASIA
Central Asia includes Kazakhstan, Kyrgyzstan, Uzbekistan, Tajikistan, and Turkmenistan. It encompasses the unique and emerging travel destinations of the former Soviet Union. This is where you'll find the Stans, but they aren't quite as similar as you might think.

Travel across Kazakhstan by train and visit the modern cities of Astana and Almaty before heading to Kyrgyzstan, where you can live and trek like a nomad in the mountains.

Tajikistan is where you'll find the Pamir Highway, one of the highest altitude road trips in the world. Uzbekistan is the land of ancient Silk Road cities, marvelous architecture, and tasty food.
Turkmenistan is bizarre: you'll find marble cities and the endless fires of the Gates of Hell here.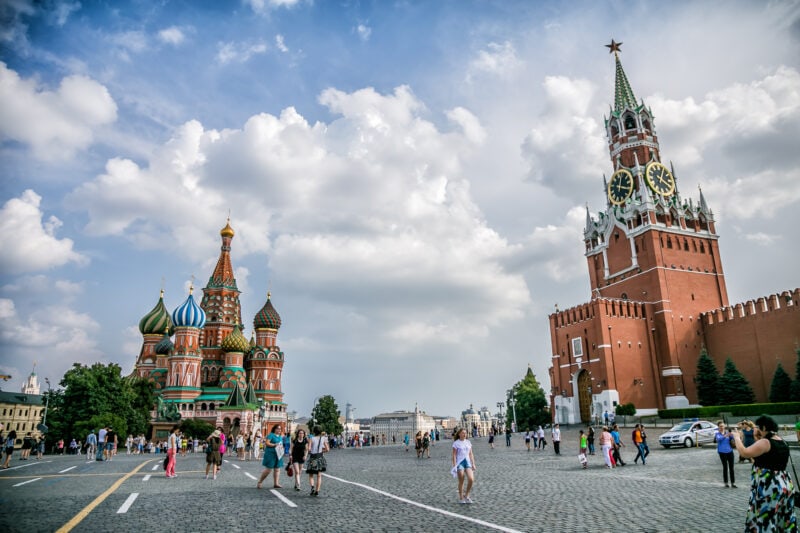 NORTH ASIA
North Asia is the most under-visited part of the vast continent, but it's perfect for adventurous travelers looking to get off the beaten path.

North Asia is essentially Russia, a vast and empty part of the world that can be difficult to travel around.

You'll need visas, patience, and some language skills. Ride the Trans-Siberian, visit the endless steppes of eastern Russia, and end up in the remote city of Vladivostok or the untouched Kamchatka Peninsula.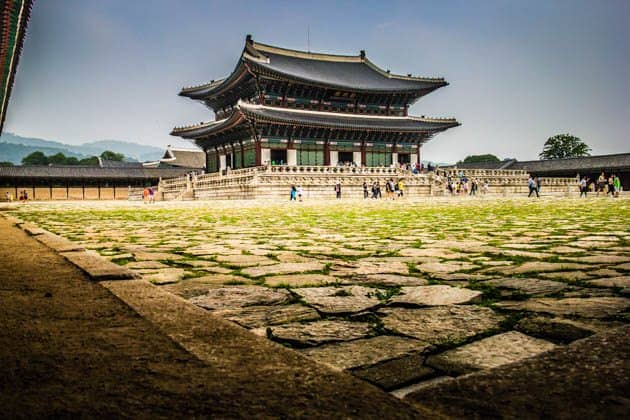 EAST ASIA
East Asia is a diverse and vast region consisting of Mongolia, Tibet, China, Japan, North Korea, South Korea, and Taiwan.

You can spend endless weeks traveling through China, exploring vast megacities, ancient archeological sites, and incredible nature.

In Tibet, see the roof of the world as you admire the Himalayan mountains and unique culture. In Korea, enjoy the modern sights of Seoul before you stare over the DMZ at the north –  you could even take a trip from China to North Korea if you dare.

Japan is the land of high-speed trains, Onsen baths, and incredible food, while Taiwan is the island nation where you'll find more traditional Chinese culture than you ever could on the mainland.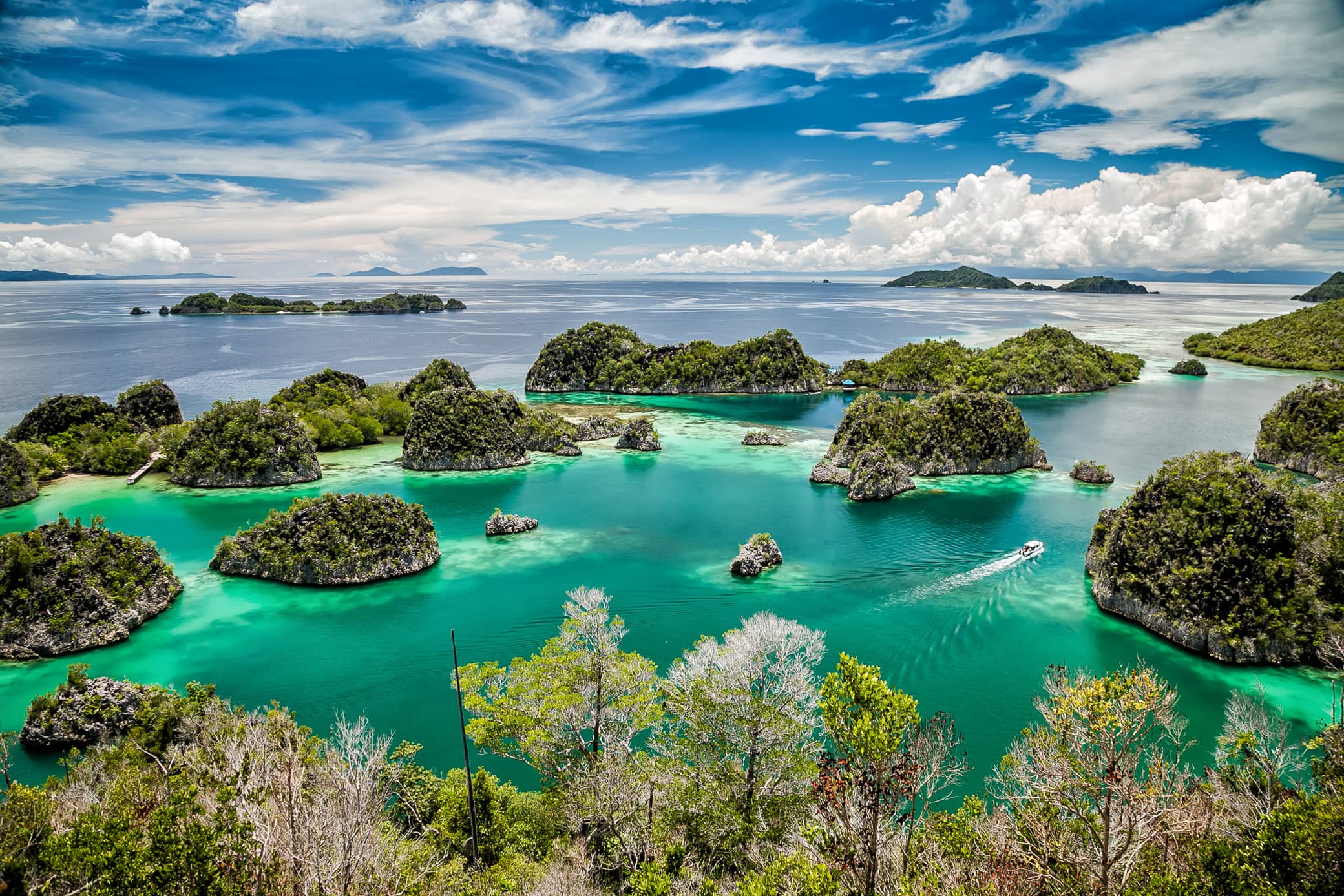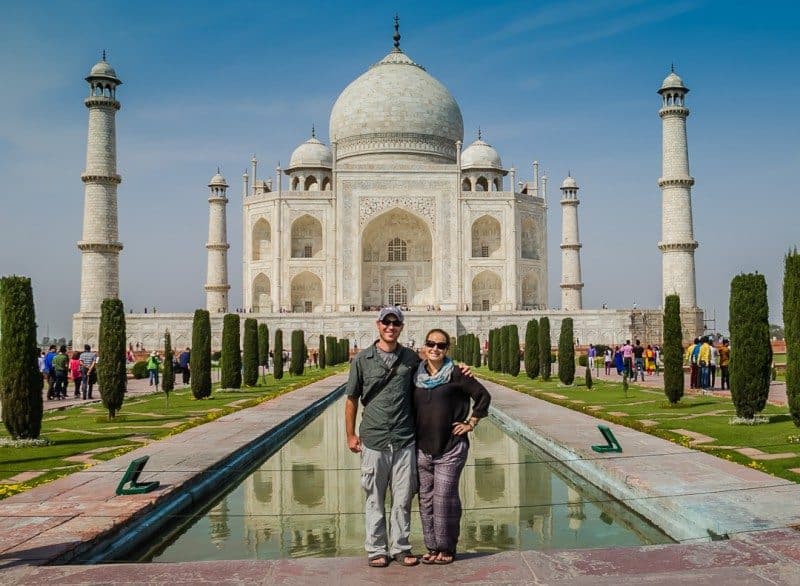 SOUTH ASIA
South Asia is a huge region and one that can often be a huge culture shock to first-time travelers. This region includes India, Nepal, Bangladesh, Sri Lanka, Bhutan, and the Maldives.

In Nepal, you can trek in the Himalayas, while in Bhutan, you can be immersed in a sheltered nation hidden away from the world.

India needs little introduction is probably the most visited country in this region, next to Nepal, and will delight with its color and food.

Sri Lanka offers beautiful beaches and highland scenery. To be honest, this is one of our favorite countries in the world. It offers beaches, culture, food, and safaris.

Head to Bangladesh to get off the beaten track or the Maldives for a tropical island escape.

ASIA TRAVEL BUDGET
Travel costs vary from one region to the next. In general, for Asia travel itineraries focused in the east, you'll need more spending money than other destinations.
Setting a budget for travel to Asia is highly dependent on your travel style. It is possible to visit just about anywhere in Asia on any budget and still have a great trip. That said, you can make your trip as basic or as luxurious as you desire.
To help you set your budget, we've included some base range price estimations for travel within Asia. Of course, keep in mind that prices can fluctuate based on seasons, availability and festivals.
ACCOMMODATION: Accommodation can be found for as little as a few USD per night, averaging USD 10 for dorm rooms or budget hotels. A midrange Asia travel itinerary will need at least USD 50 per night for private accommodation (double this for Japan or Korea). Luxury accommodation can be as low as USD 100 per night in Southeast Asia or South Asia, but much more in East Asia.
FOOD: Food is inexpensive across the entire continent. If you eat in local restaurants and at street food stalls, you'll pay between 1 USD and 5 USD per meal (even in places like Singapore!). Restaurant meals will be between USD 10 and USD 20 per person.
TRANSPORT: Local buses and trains can cost just a few USD per ride, and flights from one country to the next are good value with budget airlines. Costs vary between countries, but in general, transport won't break the bank. In Japan, save money with a rail pass.
ACTIVITIES: Activity costs are inexpensive in South, Southeast, and Central Asia. Diving can be as little as USD 30 per tank, while multi-day hiking treks in the Himalayas will cost just USD 50 per day. In East Asia and North Asia, factor in more for your Asia travel activities.
BUDGET
---
20-100 USD PER DAY
Budget travel will vary from as low as USD 20 per day in South Asia and Southeast Asia, up to USD 100 per day in East Asia (particularly Japan). This budget will allow you to stay in dorms or basic guesthouses, eat local street food and travel via local transport with only a few paid activities and tours.
MID-RANGE
---
50-250 USD PER DAY
Midrange travelers will need a budget of USD 50 up to USD 250, depending on the region. This is for private rooms, a mix of restaurants and street food, and plenty of activities. Generally, the further south you head in Asia, the further your dollar will stretch and the more you can do.
LUXURY
---
100 USD + PER DAY
Luxury travelers will need upwards of USD 100 per day in South Asia, Central Asia, and Southeast Asia for a luxury Asia travel itinerary. Your money goes much further in these destinations than in East Asia, where you'll need a budget upwards of USD 250 per day for luxury hotels and experiences.
HOW TO GET AROUND IN ASIA
Asia travel itineraries will need to factor in a range of buses, trains, boats, flights, shared taxis, tuk-tuks, and many more modes of transport.
Buses are the most common mode of transport, but trains are incredibly popular in mainland Asia. The quickest way to get around is by flying, particularly if you are including multiple countries on your bucket list when you travel to Asia.
In Japan, the Japan Rail pass will save you lots of money on transport. Depending on the region you plan to visit, your options will vary. Plan ahead and be flexible.
TOURS: Don't discount this style of travel for exploring some of the more difficult regions in Asia. Some of the countries, such as Turkmenistan, North Korea and Tibet, are not possible to visit unless you are being guided. Tours are a great way to travel through Central Asia, for example, because there is a lack of transportation between cities.
CRUISES: Asia cruises are very popular and ply the waters along the entire eastern coast of China, Japan, Taiwan, Hong Kong, Southeast Asia, India and Sri Lanka. You can see A LOT of ports if you book an Asia cruise.
CAR RENTAL: On the islands themselves, you might want to consider renting a car to get around. Most islands – aside from the larger islands in the north, such as Cuba – can be driven around in a day, and you'll be able to stop off and explore as and when you like. Check out Discover Rental Cars for great deals.
FLIGHTS: If you're short on time and visiting places that are not easily reached by bus, flying is your best option. There are a number of regional carries throughout Asia that will serve the major cities, and popular regions, just about anywhere you go. They range from extremely cheap budget airlines in Southeast Asia to more well-known carriers like Air India.
BUS: Bus travel is possible all across Asia, of course, dependent again on the destination, and is an affordable yet slow option for moving around. It is important to check bus schedules though and have a backup plan in case they aren't running.
TRAINS: If you love train travel, so some of the iconic and adventurous train trips in the world can be experienced in Asia. This includes the Trans-Siberian train route that stretches from Moscow to the far east across Siberia in Russia. India and Bangladesh both have extensive train systems to support both local and luxury train options. In China, trains will get you into the deep corners of a fascinating country.
WHEN TO VISIT ASIA
Asia is an enormous part of the world, and the climate and weather vary dramatically from one country to the next.
Northern Asia is characterized by severe winters: places like Siberia are some of the coldest places in the world. In summer, though, the temperatures can be roasting hot. Either time of year, however, there are few tourists in this part of Asia!
Central Asia also experiences extremes of weather, with hot summers and cold winters. The height of summer is best avoided unless you stick to the higher altitude mountains. This is a place best visited in spring or fall.
East Asia is a much more temperate Asia travel destination, with the traditional four seasons in Korea, Japan, and much of China. You can visit all through the year, but remember that summer is generally the peak season to travel to Asia!
South Asia is where things begin to get more tropical, but the climate varies spectacularly. There are distinct wet and dry seasons. You should aim to travel during a region's dry season for the best South Asia travel experience. The northern Himalayas are cold in winter, the deserts of Rajasthan are hot and dry for most of the year, and the coast of Sri Lanka sees multiple monsoons!
Southeast Asia is tropical, too, with wet and dry seasons. Again, head here in the dry season for the best travel experience.
For more specific information, check out:
PLAN A TRIP TO SOUTHEAST ASIA!
SAFETY IN ASIA
When you travel to Asia, you're very likely to have a safe travel experience. The region is large and diverse, but also welcoming and hospitable. As with anywhere in the world, travelers need to be aware of their belongings, as petty theft can occur anywhere.
Scams can be common in major tourist destinations, particularly in South Asia and Southeast Asia. While they are annoying, they are mostly harmless.
Importantly, travelers should be aware of the customs and culture of each country they visit. What is accepted in one region will be different in another. Try to research a region's laws and religions before you arrive, so you don't cause offense.
Solo female travelers may experience harassment in some parts of the region if they travel to Asia, particularly South Asia.
We've traveled all over Asia and had mostly positive experiences but stuff does happen, even to experienced travelers. The best advice we can give is to be educated and prepared. Have a look at our 25 Essential Safety Tips for Travel to make sure you're on the ball for your next trip.
ASIA TRAVEL: BOOKING RESOURCES