We all love to visit the local Chinese restaurant in town for a good meal or maybe we shop in the Chinatown district of one of our major cities, but have you ever contemplated visiting China itself?
With abundant sites that would take more than a lifetime to experience them all, China promises to be a vacation destination that will be a lifelong memorable experience.
China can be seen in a variety of different ways, with a variety of themes. However, these 5 things should not be missed. Here are some of the top places to visit while in China.
---
Top Things to Do in China
---
The Great Wall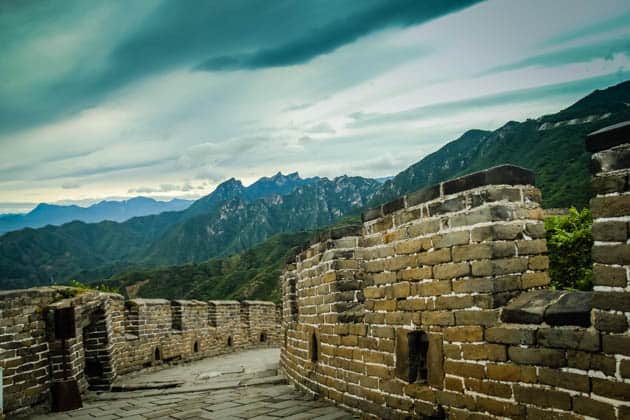 We'd be remiss if we didn't mention this iconic site and one of the Seven Wonders of the World in this list of places to visit. Although, if you would like to go and avoid the crowds you should visit the Mutianyu section which is a little farther from the Badaling section that is closer to Beijing and the more popular tourist spot.
You can feel the historical significance hanging in the air as you explore the wall and the splendorous architecture from the days long past. The views are unmatched as you take in the rolling hills of China that surround the wall.
This would be a great way to start out your vacation discovering China. Just be sure to give yourself ample time to explore and get lost in history.
If you are looking for more of an adventure during your visit, join a Great Wall hiking adventure. This will give you a chance to visit more sections of the wall and go for one of the world's greatest walks.
The Forbidden City
If you would like to experience the history that dates back to 500 years before the fall of the Qing Dynasty, you must take a stroll through the Forbidden City. It has been home two emperors and their families for centuries and is unmatched in architectural elegance and sheer beauty.
The palatial structures are colorful and ancient-looking, making you feel as if you stepped back into the past. While in the Forbidden City don't forget to visit the famous Tiananmen Square and the historic Chairman Mao's Tomb that is said to still house the Chairman's roaming spirit centuries after his death.
The Giant Pandas of Chengdu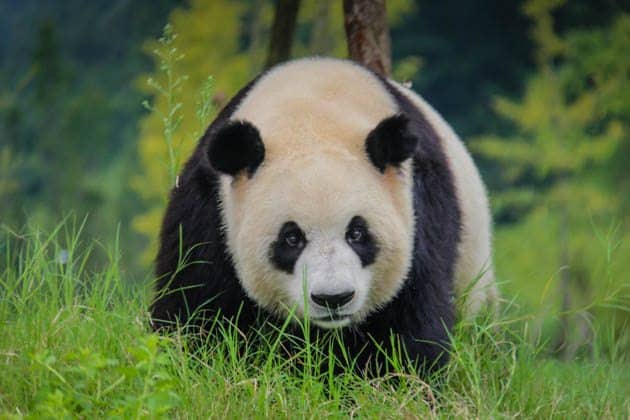 Who doesn't think of China without also thinking about the Giant Panda? They are revered as being a powerful and fierce animal in the Hills of China. However, we often see them as cute and timid fluff balls that we would love to cuddle due to their beautiful black and white fur coats and their chubby looking bodies.
You can visit the panda research base here and learn about this beautiful species and how we can help to protect them from becoming extinct. You will get to see them in their everyday habitat and learn what research scientists are doing to increase this beautiful animal population and save it from disappearing for good. Take lots of pictures because they are much cuter in person than they are on TV.
Three Gorges Dam
If you are in for a little excitement and a view from high up above then it the Three Gorges Dam is a stop that you will thoroughly enjoy. Though the Yangtze River flooded several years ago the Three Gorges Dam boasts as the largest hydroelectric dam in the entire world.
It supplies China with over 10% of its power and is growing quickly. You'll see the Yangtze River as it flows through the massive structure and filters into the gorge below. You can even opt to take a ferry ride for a different view of the Three Gorges Dam.
Terra-Cotta Warriors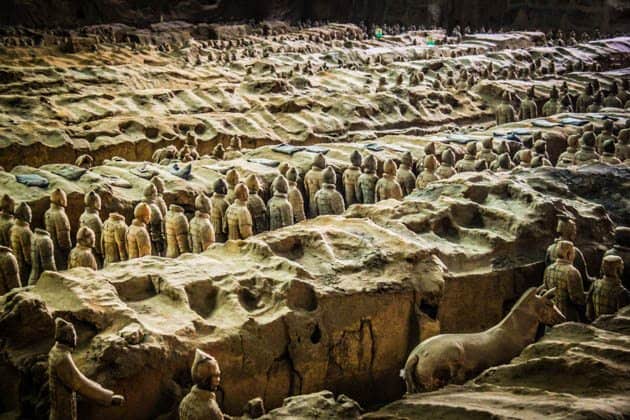 Another must-see stop in China would be its second-largest tourist stop. The Terra-Cotta Warriors are amazing and should not be missed. These beautiful works of art are hand-carved lifelike clay warriors which are said to stand guard at the site that is believed to be the tomb of an emperor.
Though the tomb itself has yet to be uncovered, the beautiful Terra-Cotta Warriors were uncovered during an excavation in 1974. They are intricately detailed and stand in a guard formation side-by-side in rows. It is a haunting and surreal site to take in and is rich with historical significance.
Considering a Trip to China Soon?
A vacation to the beautiful land of China promises not to disappoint whether you are looking to stay in the city and experience amazing sites and sounds of this wonderful culture, or are looking to get away to the beautiful and mountainous countryside.
The wonderful locals and amazing cuisine are pluses and definitely lend themselves to the rich heritage and culture of the people and place. You can plan your trip around rich history, the city and its modern nuances, or the unmatched Asian cuisine that varies from city to countryside.
How you experience China is completely up to you and is as individual as it's millions of yearly visitors.
More on China:
Did you like this story? Share it!