One of China's great wonders can be seen in the city of Xi'an. In 1974 a group of local farmers were digging a water well in the area when they discovered pieces of terracotta.
This discovery prompted an investigation and excavation that would unearth a hidden army of warriors, officials, horses, chariots, acrobats and musicians. This site is arguably the world's greatest archeological find.
Since we find history fascinating we added Xi'an as a stop in China and made a day of checking out this famous site. The ride from Xi'an took about an hour on the local bus that leaves from the main train station area.
Arriving at the site was slightly unorganized, but we made our way through the parking lot and into the ticketing area, purchased tickets and opted to walk to the entrance rather than paying additional money for the short golf cart ride.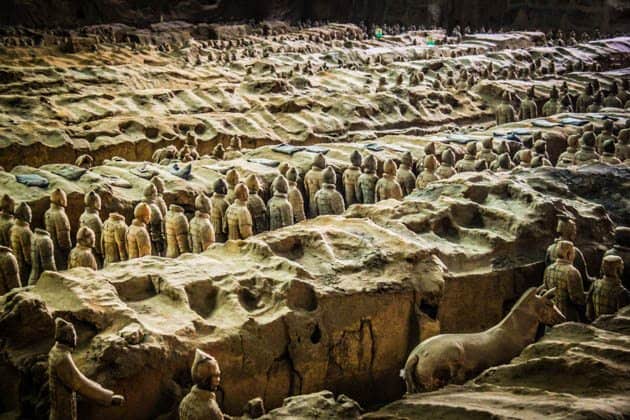 The site was chaotically busy with several Chinese families visiting. The summer months give you the best weather for travel in China, but it also means that local families are traveling because of summer vacation. This makes most sites in China almost unbearably crowded and busy. The Terracotta Army site is no exception to this.
The large crowds were a huge turn off and it made it really hard to enjoy our visit, but we are still glad that we took the time to see such an amazing site. We know a large amount of controversy surrounds the warriors.
Many questions are asked, such as how it is that they were only discovered in 1974? We couldn't help but let our minds wander around these types of questions, but despite this, it is an amazing site and definitely an intriguing experience that you shouldn't miss on a visit to China.
Being able to view the Terracotta Army so closely gives you a fantastic look at how unique this site is. You will read about the detail that each warrior possesses, that each one is unique and said to be crafted after the very people that made up the emperors army before his death.
This is not an exaggeration, as we got closer to the displays it was glaringly obvious that each one was an individual.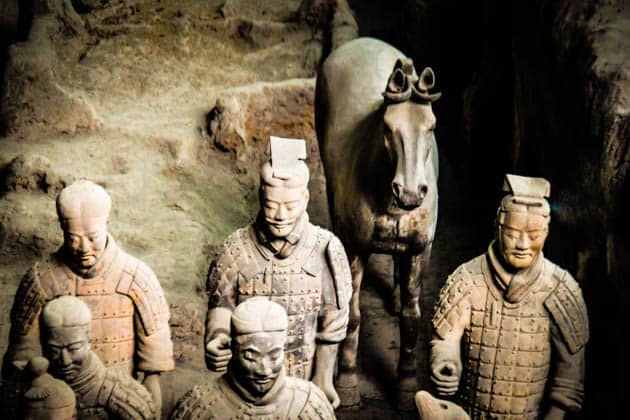 The form of the warriors you see today is of the reconstructed terracotta. You don't see any of the bright paint they are said to have been painted with or the wood sheds that were built around them.
There is evidence of looting from the years and also arson. There is no doubt that they had been discovered many years prior and attempts to destroy them were made. I think this just adds to the mystery that surrounds them.
In my opinion, this makes for a great discussion with your fellow travelers after a visit.
Of course, I couldn't help but snap a few hundred photos during our visit and I wanted to put some of my favorites together for you to enjoy.
The lighting conditions for photography in the pits is very challenging, but we did luck out with a bright day, so that helped a little but was a great day for not only visiting the warriors, but practicing my skills behind the camera as well.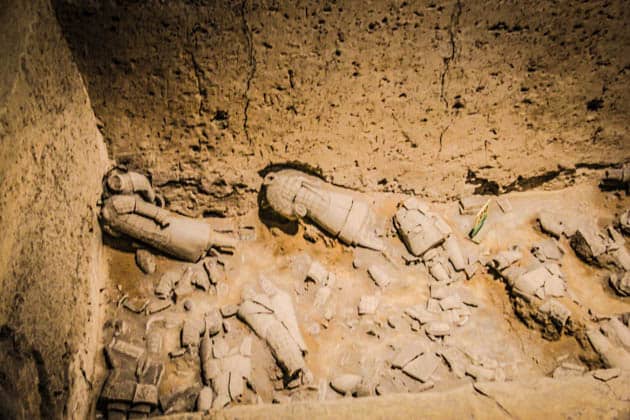 ~New discoveries in Pit 2~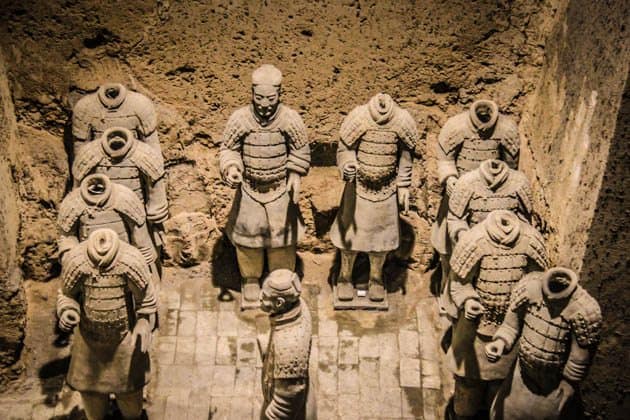 ~Terracotta generals in Pit 3 ~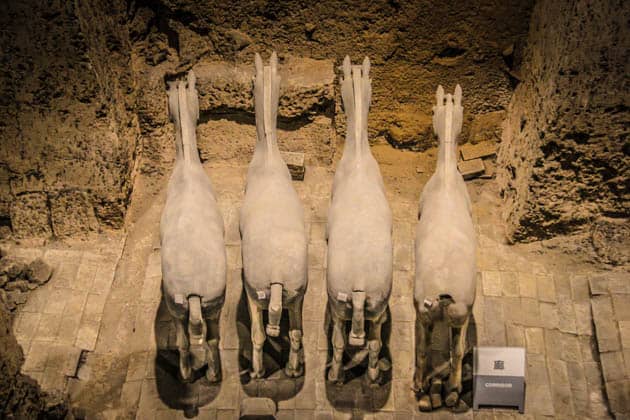 ~Horses in Pit 3~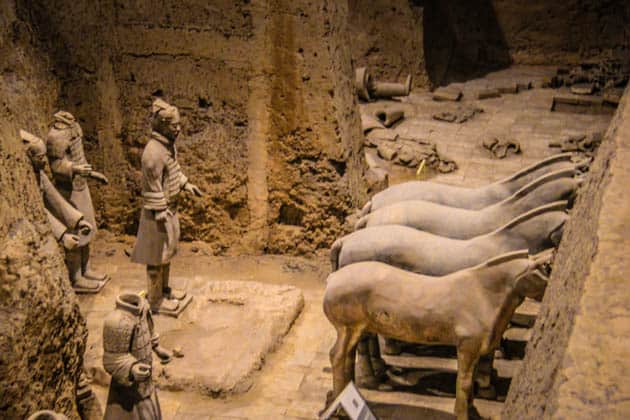 ~Pit 3, our favorite group of warriors ~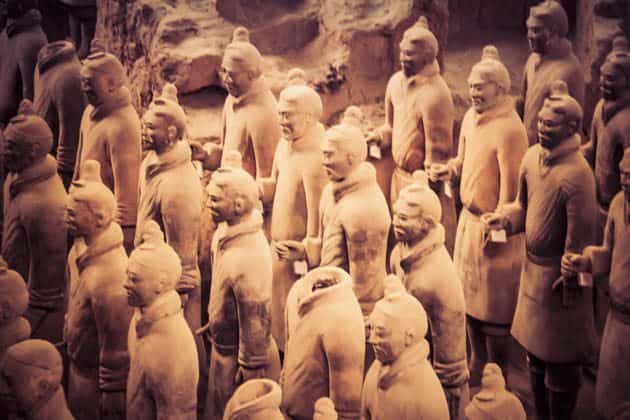 ~Warriors in Pit 1 ~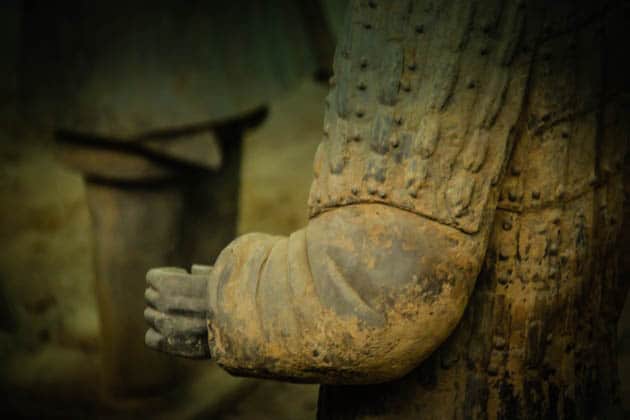 ~A close up look at some beautiful artistry ~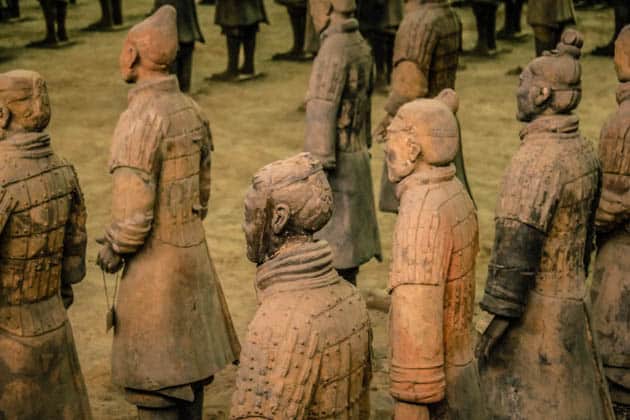 ~ Look at that amazing detail, each warrior is unique ~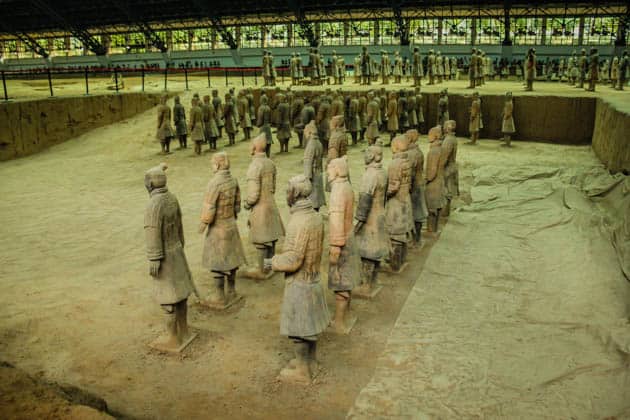 ~ Back view of Pit 1 ~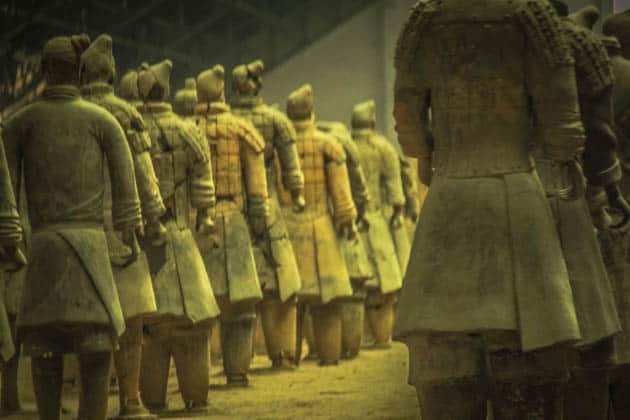 ~ Warriors, prepared to defend their Emperor ~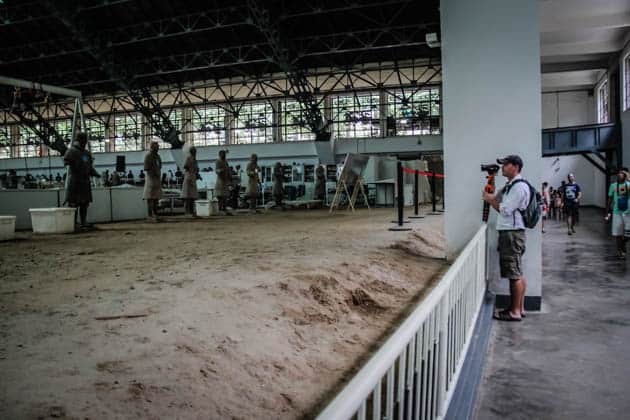 ~ David capturing the warriors on film from the back of Pit 1 ~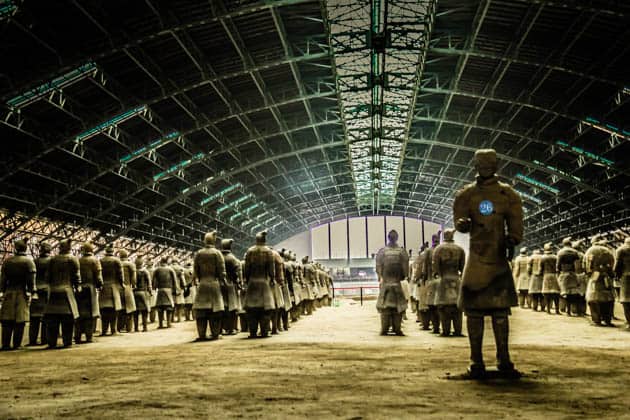 ~Rear of Pit 1 with newly marked warriors ~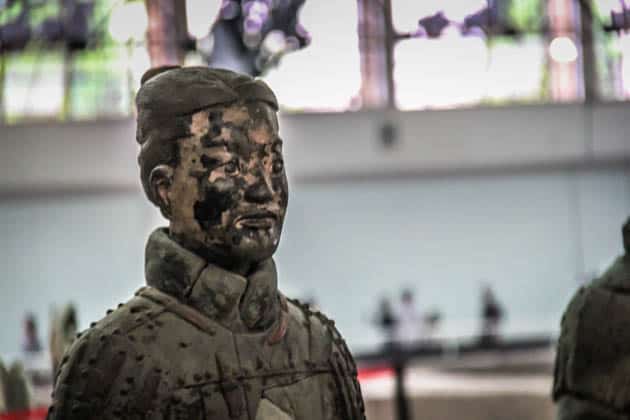 ~Close up look at one of the warriors that shows some of the paint that they wore ~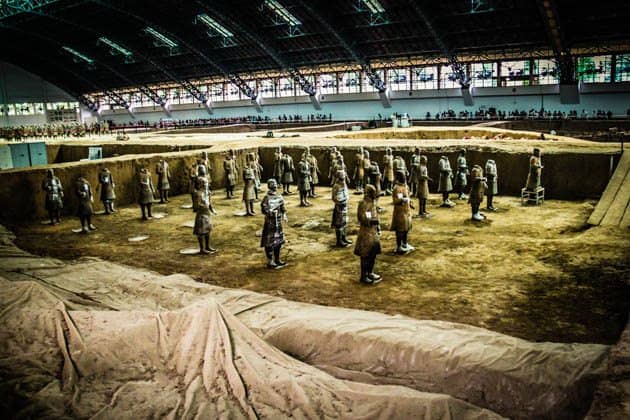 Visiting the Terracotta Army site in Xi'an was a highlight of our travels in China. Despite the crowds, rumors, speculation and commercialism at the site, it's still easy to let your mind wrap around the mystery while it consumes you on your walk through the pits.
Have you visited the Terracotta Army near Xi'an?
More on China:
Did you like this story? Share it!