During our travels in Southeast Asia, we found ourselves needing to obtain a China visa in Kuala Lumpur.
We had been faced with the question of whether we wanted to continue moving through the countries in South East Asia during the summer months or head north and allow ourselves to work through Korea and China for the remainder of the summer, returning to those countries in the late Fall.
This left us with the obstacle of obtaining a Chinese Tourist Visa while we were in Kuala Lumpur. As US Citizens, we weren't even sure this was possible.
The visa process for China is a cumbersome one, with a huge application, many documents needed and passport photos.
After spending some time doing research, we set off to apply for a Chinese visa during our time Kuala Lumpur before heading North as planned.
The process of obtaining a Chinese Visa was easier then we expected. It did involve a fair amount of time running around to collect information and then returning to the embassy for an interview, but it all went smoothly and we now have our Chinese visas in hand as we prepare to visit that amazing country.
To help others in this similar predicament, we can provide you up to date information to make the process easier.
Don't leave home without Lonely Planet China (Travel Guide)
---
How To Apply For A China Tourist Visa in Kuala Lumpur
---
Before Visiting the Chinese Embassy
Before you even head towards the embassy visit the embassy website and download then print the application for your China Tourist Visa (L).
Be sure to complete all the sections completely.
Make a copy of your passport ID pages and make sure you have 2 empty pages and 6 months validity
Make a copy of your passport page that shows your current Malaysia entry stamp (this proves you are in Malaysia legally)
Provide a recent passport photo
Make a copy of your itinerary for visiting China.
Make a copy of your hotel reservations or letter of invitation
Use the embassy website to make an appointment for dropping off your paperwork
Bring your passport along with all other documents to your appointment
If you are not able to make copies of stuff prior to visiting the embassy, they do have a copy machine you can use for RM0.20 per copy. They can also take passport photos for you. PLEASE NOTE: They will not print anything for you from email or a USB drive. Copies only.
Find Accommodation in China – Read reviews and check prices for hotels in China at TripAdvisor or Airbnb.
---
Apply for your China Tourist Visa (L)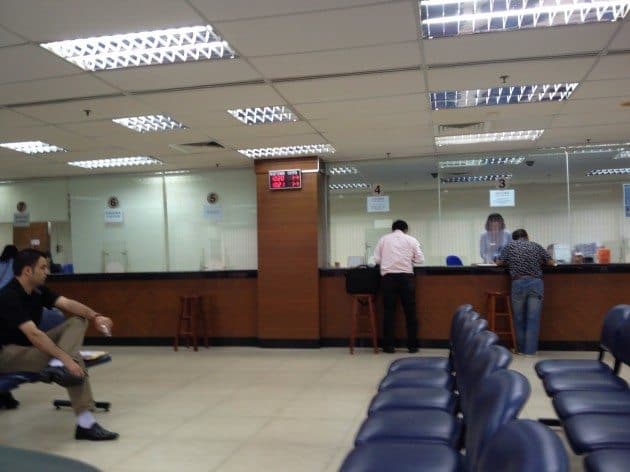 Now that you have all your stuff together, you are ready to journey to the embassy to apply for your visa. This is where it can be confusing.
Travelers used to be able to apply for visa services at the Bank of China, however, they have now moved all visa processing services to a new location. Despite the address, you will see on the website, you must apply at the following address:
Level 5 & 6 Hampshire Place Office
Jalan Mayang Sari, 50450
Kuala Lumpur, Malaysia
Getting here is simple, you can either hop in a taxi or take the metro. Take the metro to the Ampang Park station, when you exit, take a right and head up to the street.
Head straight until you reach the Bank of China on the corner, turn right, cross the street and head straight to the end of the road. You will see the Hampshire Place building at the end of the left.
Enter the building and go to floor 5. The application process is very smooth and you will meet with an agent that will go over your application to ensure everything is correct and ask you a few questions. They will take your paperwork, passport, give you a visa collection form and tell you when your interview is scheduled for.
TIP: Do not lose your visa collection form. Not only do you need this to collect your passport, but it also acts as a proof document in case someone asks for your passport during the time you are in the city and your visa is being processed.
---
Go To Your Interview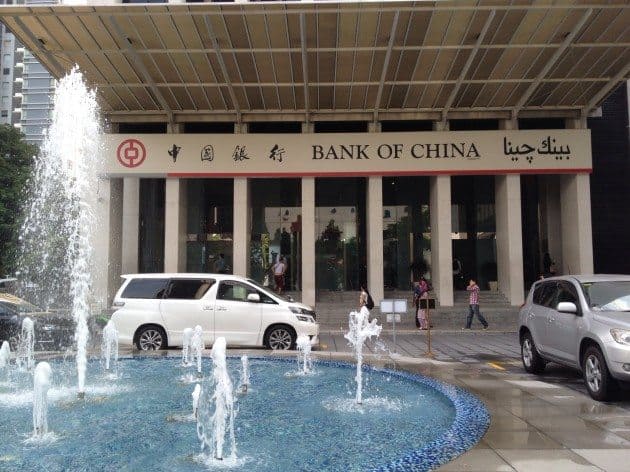 All non-Malaysian applicants must show up for a face to face interview when applying for a China Tourist Visa (L). If you do not, you will not be issued a visa. Our interview was scheduled for the next day, so we had to make an additional trip to this area.
All interviews are held at the actual Chinese embassy, which is located in the Bank of China.
The interview goes very smoothly and fast, we were in and out of there in 30 minutes including our wait time. The agent will ask you questions about your time in China and ask you to verify the information on the application you submitted.
The agent we had was very nice and easy-going. The interview is done in the main area, in front of a window. So it is casual, you will not be hauled into a small, windowless room in the depths of the embassy. I promise.
The general consensus is that this process weeds out the non-serious foreign applicants and we were told that if we showed up for the interview, we would have no issues getting a visa.
---
Processing Time & Cost
The rules have changed in the past years about processing time. US citizens used to be able to request expedited processing in Kuala Lumpur but we are now limited to the standard processing only.
This timeframe is 4 days and weekends and holidays are not included. We dropped our stuff off on a Thursday, were interviewed on a Friday and picked up our passports with visas on the following Tuesday.
So it is safe to assume the processing time starts the day you drop off the information.
The cost for a US citizen to obtain a Chinese visa is the same no matter where you apply from.
We paid RM520 for each visa. The cost of the visa varies by your citizenship, for more information on this you can check out the official website for the Kuala Lumpur Embassy.
---
Pickup Procedure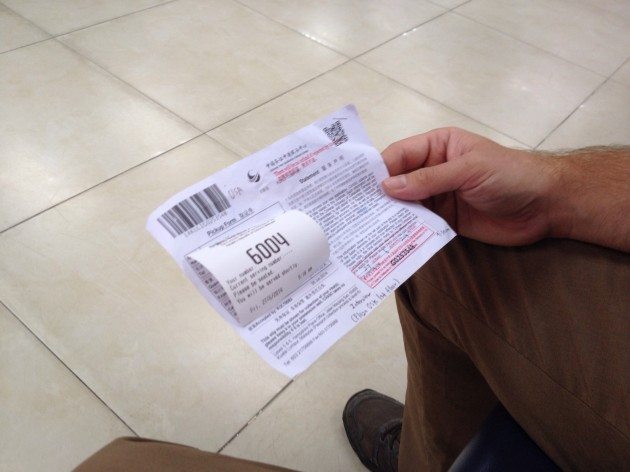 After waiting the allotted time until your pickup date (this should also be on your visa collection form), you will need to make one last trip over to that area of the city.
The pickup location is located in the same building you started in, Hampshire Place. You will need the following items before arriving to pick up your passport and visa:
Visa Collection Form
Cash to pay for your visa
Enter the building and go to floor 6. You will be given a number and asked to wait. When your number comes up on the screen, make your way to the payment window (the screen will tell you which window this is).
Provide your visa collection form, which will be scanned and then pay your bill. Once payment is collected, your collection form will be stamped and you will be redirected to the pickup window.
Present the visa collection form to the agent. You will be given your passport and told to double-check that it is yours and that all the information on the China Tourist Visa (L) is correct.
If everything looks good, YOU MADE IT! You have successfully applied for and received a Chinese visa during your travels in Kuala Lumpur.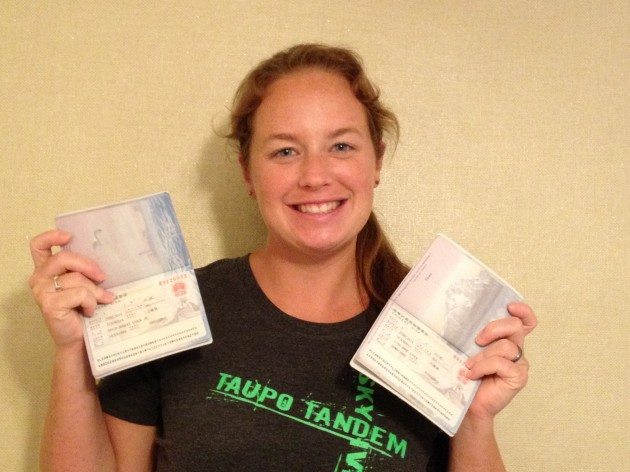 Did you find this article helpful? Let us know in the comments below.
We spent 6 weeks traveling in China and only saw a small portion of this beautiful country. It all started by applying for your China tourist visa in Kuala Lumpur.
China is not a destination we would recommend to a new traveler as very few people speak English and getting around can be a real challenge.
China is huge and it takes the minimum of an overnight train ride to get anywhere significant.
There are many wonders to see and experience in China, so we definitely recommend a visit at some stage, just be sure you bring a sense of humor.
Must Visit: Beijing, Great Wall of China, Xi'an, Pingyao, Chengdu, Yangshuo
Experiences You Shouldn't Miss: Visit the Great Wall of China, visit imperial China in Beijing, a volunteer with Pandas in Chengdu, see the great terracotta army in Xi'an, hike in the rice terraces near Guilin.
---
Do you have your trip to China planned out? Check out these great tours!
Below are the tours we recommend in China. By top tour operators that only use the best of the best local tour guides.
These tours are remarkable and they will make your China experience a trip of a lifetime. Once you have applied for your Chinese visa in Kuala Lumpur it is time to start planning your adventure.
G Adventures Classis Beijing to Hong Kong Adventure: Stand face-to-face with the Terracotta Warriors and marvel at the Master of the Nets Garden and other national treasures on this 14-day tour through China. By crossing the country via train, you'll go from the power of the Great Wall to the bright lights of Shanghai and through the karst scenery of Yangshuo. Plus, with optional cycling tours and treks through the countryside, you'll experience the quieter side of China, too. Discover the country's natural and cultural highlights with the perfect combination of included activities and free time to explore.
G Adventures Classic Hong Kong to Beijing Adventure: There may be two sides to every coin, but there sure are a heck of a lot more to China. This staggering adventure gets you to as many of those sides as we can possibly fit into 20 days (wow!). Bright-lights-big-city Hong Kong? Check. Terracotta warrior staring contest? Check. Giant panda ogling? Remote village cycling? Mountain monasteries and Forbidden City? Oh yes and so much more. Don't just get to China; get inside what makes it drive the 21st century, starting right here, right now.
Explore China & Tibet with National Geographic Journeys
Get over the wall for a life-changing adventure through China's awe-inspiring interior. Explore the unforgettable city of Beijing and meet pandas at a breeding center in Sichuan.
Discover daily life in Tibet and cruise the incredible Yangtze River on a riverboat. Cycle atop the city walls of Xi'an, and face its standing army of terracotta warriors before eating lunch in a local village. Get into China's very heart and it will most certainly get into yours.
More on China:
Did you like this story? Share it!