DREAM. DARE. DIVERGE.
Dive into our award-winning adventure travel blog
Adventure Travel Couple
Hi! We're Lina & David,
In 2013 we sold everything we owned, left our corporate jobs, and NW Wisconsin to travel the world. Prior to this, we spent 12 years using every single minute of our vacation time to visit more than 30 countries while working full-time jobs.
Suffice to say, it wasn't enough. We needed to see more of this great world we call home. So we planned our escape and have been traveling ever since.
We are now known as America's Adventure Couple and we share our travels on this multiple award-winning travel blog. It's a labor of love and straight-up good advice from our travels to more than 100 countries and on all 7 continents.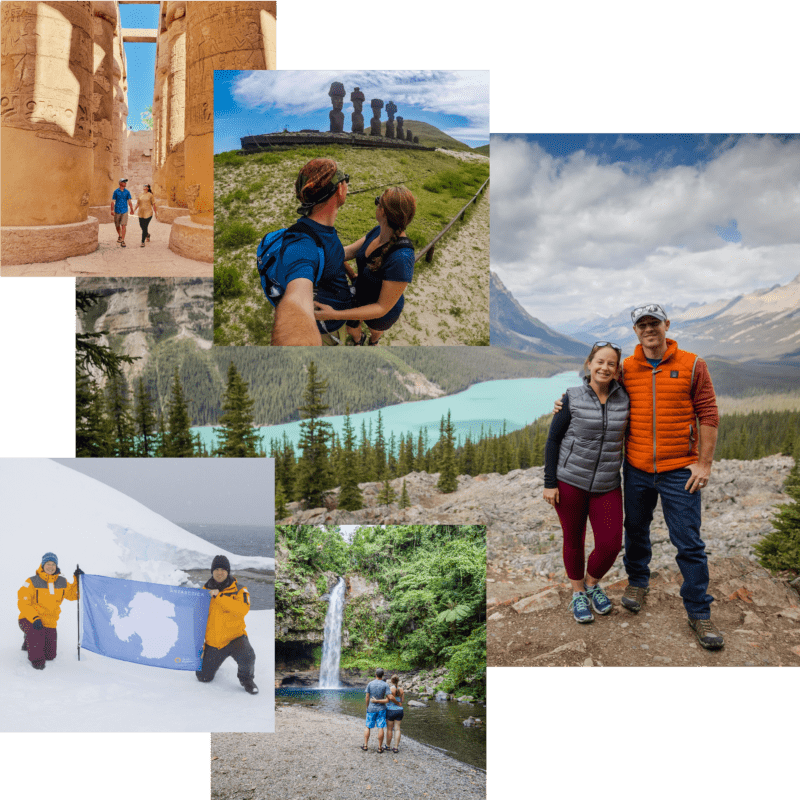 SIGN UP TO GET TRAVEL ADVICE SENT TO YOUR INBOX
Where Do You Want To Travel?
CLICK TO EXPLORE BY CONTINENT
Featured USA Destinations
Popular International Destinations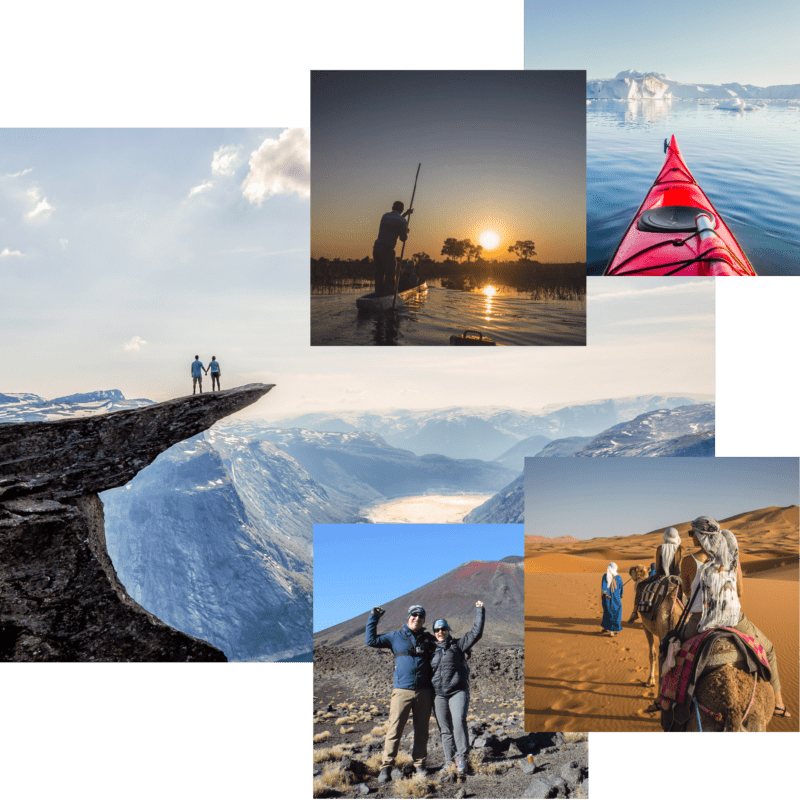 Our Mission
Top 100 Travel Adventures
In 2016, we established a direction with our adventure stories and begin highlighting the top travel adventures you can have around the world.
From this, our mission to experience and document these adventures was born.
These adventures span 7 continents and offer a wide variety of activities to suit all interests. We encourage you to hop over and take a look around.
We guarantee that your bucket list will grow. Don't say we didn't warn you!