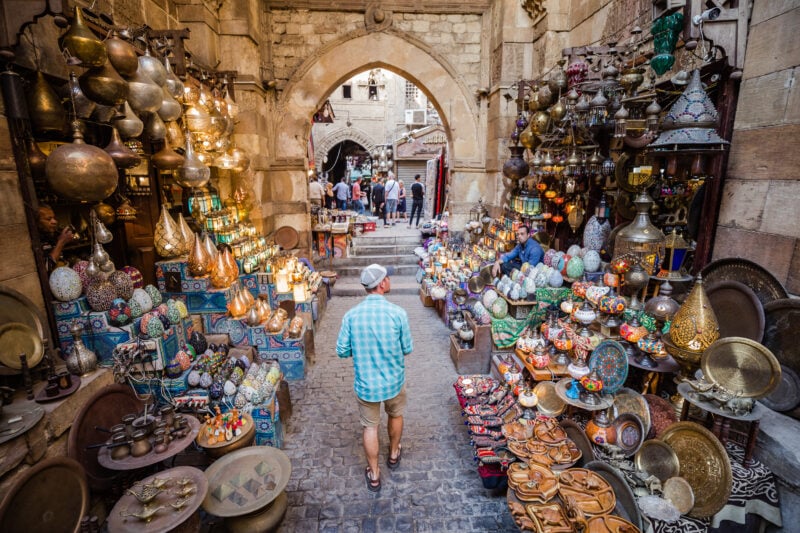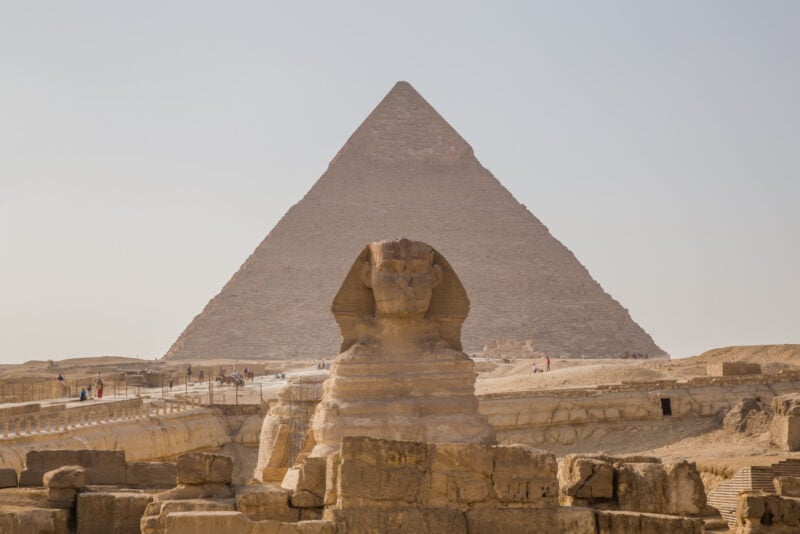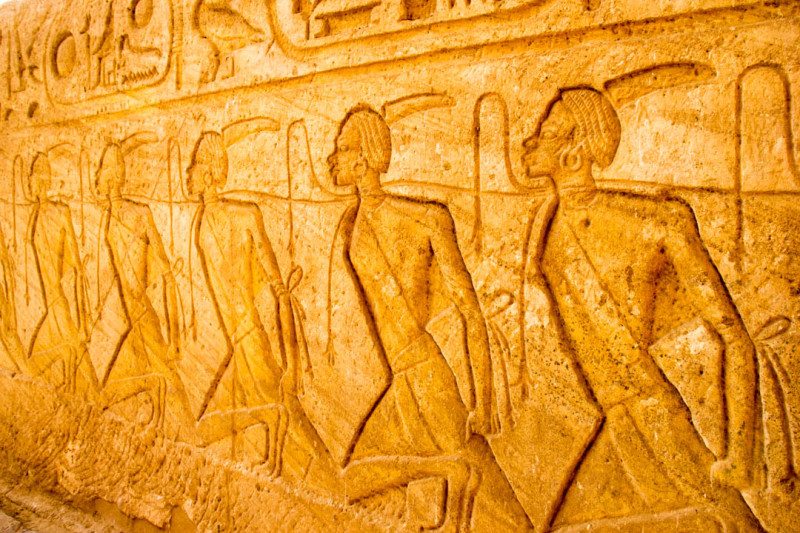 Ultimate EGYPT Travel Guide
Egypt is a country located in Africa and the Middle East. Cairo is the capital and it is a country known for its history, temples, culture, and scuba diving. This is our ultimate Egypt travel guide.
We have spent two months across two visits that have spanned the country from Abu Simbel in the South, Cairo in the North, and the far reaches of the Sinai Peninsula.
Egypt has a lot to offer the traveler with more history and historical sites to match than you will find in any other part of the World. The culture is rich and people welcoming.
Honestly, it is one of the most fascinating places you can ever visit and a country that we would visit over and over again, as there is always something fascinating to see or learn during a visit.
EGYPT TRAVEL: QUICK TIPS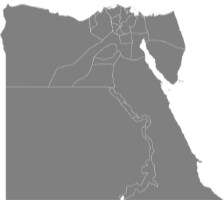 Don't Visit EGYPT Without: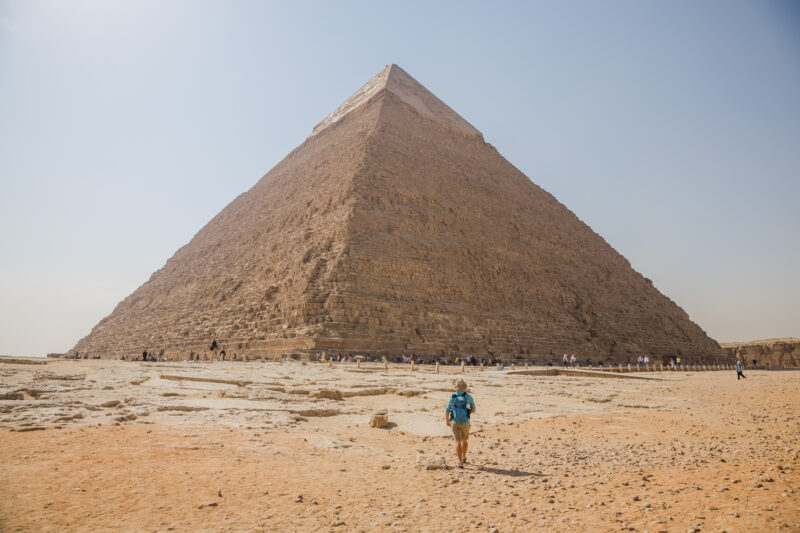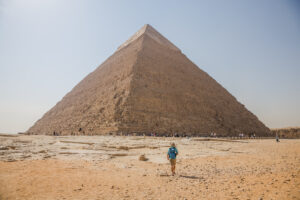 SEE THE GREAT PYRAMIDS OF GIZA
Egypt is all about pyramids and the Great Pyramids of Giza are the main event. Be sure to give yourself a full day so you can take a camel ride and explore the complex on foot.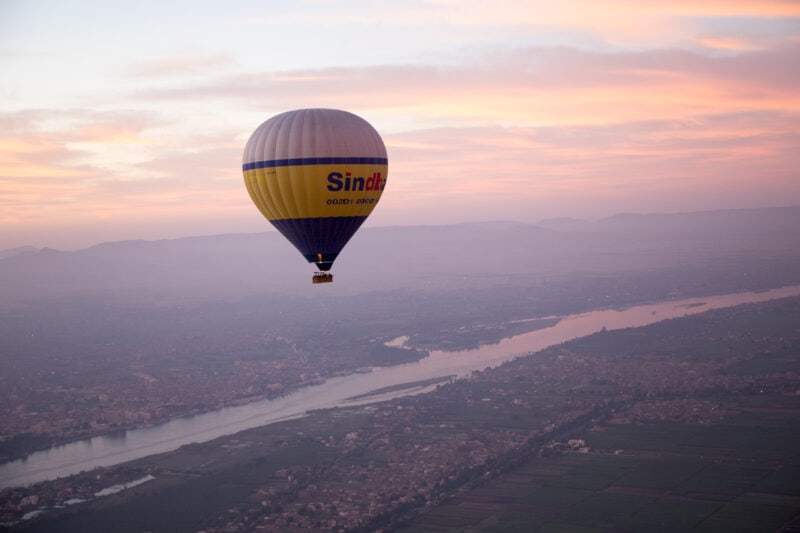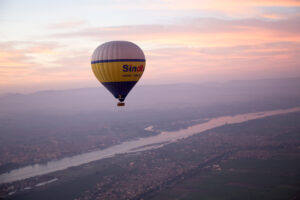 HOT AIR BALLOON OVER LUXOR
There is no better way to experience a sunrise in Egypt than by loading into a hot air balloon and floating over the Nile River near Luxor. It also offers an unbelievable perspective of the Valley of the Kings.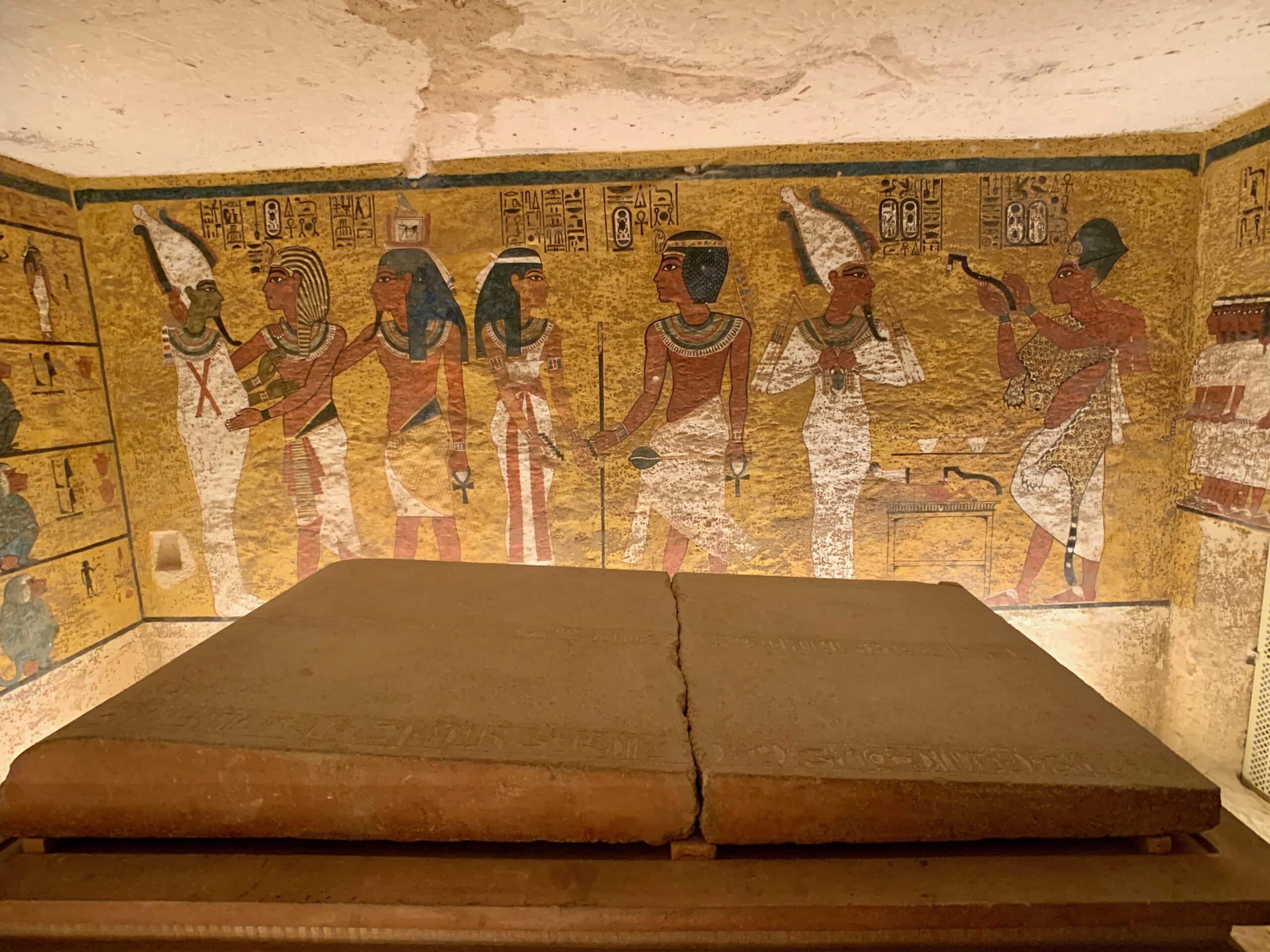 VALLEY OF THE KINGS
Besides pyramids, tombs are one of the main reasons that you will want to visit Egypt. The Valley of the Kings on the West Bank of Luxor houses some of the most incredible tombs within the country.
MORE THINGS TO TRY IN EGYPT
There is no shortage of great things to do in Egypt during your visit and the biggest problem you'll face is fitting them all into your itinerary.
Each city has it's own offering and unique things to check out during a visit, so be sure to look at our city guides once you decide where you're itinerary will take you.
VISIT ALEXANDRIA: One of the most popular day trips from Cairo is to visit the city of Alexandria. Sitting on the Mediterranean Sea, this city offers a completely different vibe to Cairo. It's rich in history and despite many of its iconic sites being far gone, there is still plenty to see in the city.
SCUBA DIVE IN THE RED SEA: The Red Sea offers some of the most spectacular scuba diving opportunities in the world. Dive sites litter the entire coast of Egypt meaning you don't have to search hard for some great diving. The best sites can be found off the Sinai Peninsula near Sharm el Sheik and Dahab.
VISIT ABU SIMBEL: In our opinion, this is one of the most spectacular sites in all of Egypt. Relocated when the Aswan Dam was constructed, to avoid it sinking in the now Lake Nassar, this temple is a sight to behold. Visits happen in the early morning hours from Aswan and the drive is exhausting, 6 hours round trip, but it is so worth it.
TRADITIONAL FELUCCA TRIP ON THE NILE: When in Aswan, it is possible to take a wide variety of traditional felucca trips. Our personal favorite though is an overnight trip from Aswan to Kom Ombo. These trips are quiet and peaceful, allowing you to reconnect with nature. It's a unique and special way to experience the Nile River and the traditional Egyptian lifestyle.
VISIT THE MUSEUM OF EGYPTIAN ANTIQUITIES: We love this museum. So much so that we have been to it 5 times! It is the most spectacular and authentic museum you will ever lay eyes on. Chronicling the entire existence of Ancient Egypt, you can spend days in this museum and still not see it all.
TAKE A NILE RIVER CRUISE: If you want to see Luxor, Aswan and the places in between, taking a Nile River Cruise is a fantastic way to accomplish it. A slower way of travel, this will allow you to take in life on the Nile River with a little bit of comfort, while still seeing the major sights.
VISIT A NUBIAN VILLAGE FOR TEA: If you have time in Aswan, one of the most unique things to do is take a tour to one of the nearby Nubian Villages for a tea visit. Drinking hibiscus tea, you'll learn about how the Nubians settled in this part of Egypt.
SEE THE FIRST PYRAMIDS OF EGYPT: While everyone knows of the Great Pyramids, new visitors to Egypt rarely think about the possibility to see other structures. Outside of Cairo you can visit the incredible Step Pyramid of Djoser, one of the earliest in Egypt. Nearby you can also see the Bent Pyramid, which shows the first attempt at the pyramid shape we know today, along with the very first traditional pyramids of Egypt that pre-date Giza.
TRY KOSHARI & FALAFEL: Egyptian cuisine is a fantastic blend of the Middle East and the Mediterranean. Two things you should make a point to try are the national dish of koshari and falafel. Koshari is made with rice, macaroni, and lentils. Topped with tomato sauce, garlic, and french fried onions. It's available everywhere, so you cannot miss it!
FOODIE BUCKET LIST
Egyptian cuisine is very similar to other Middle Eastern and Meditteranean countries.
FALAFEL: Vegetarians will be happy because a local favorite is a falafel. You'll find falafel sandwiches and platters everywhere.
SHAWARMA KEBABS: These wraps will keep you going for cheap all through the day, although usually, the meat is dripping in fat.
KOSHARI: A dish of rice, macaroni, lentils and more, is often seen as the national dish, while no visit to Egypt is ever complete without eating an Egyptian style pizza.
EGYPTIAN FESTIVALS
There are many great events and festivals which are held through the ear, and which are perfect additions to any Egypt travel itinerary.
RAMADAN: While Ramadan is often not the easiest time for a tourist to be in Egypt, the celebrations that mark the end of this holy Muslim period of fasting, are exceptional to be part of.
SUN FESTIVAL: Lovers all things Ancient Egyptians will want to be in the country, and at the temples, for the ancient Sun Festival, which is still celebrated by many.
PLAN A BUCKET LIST EGYPT TRIP!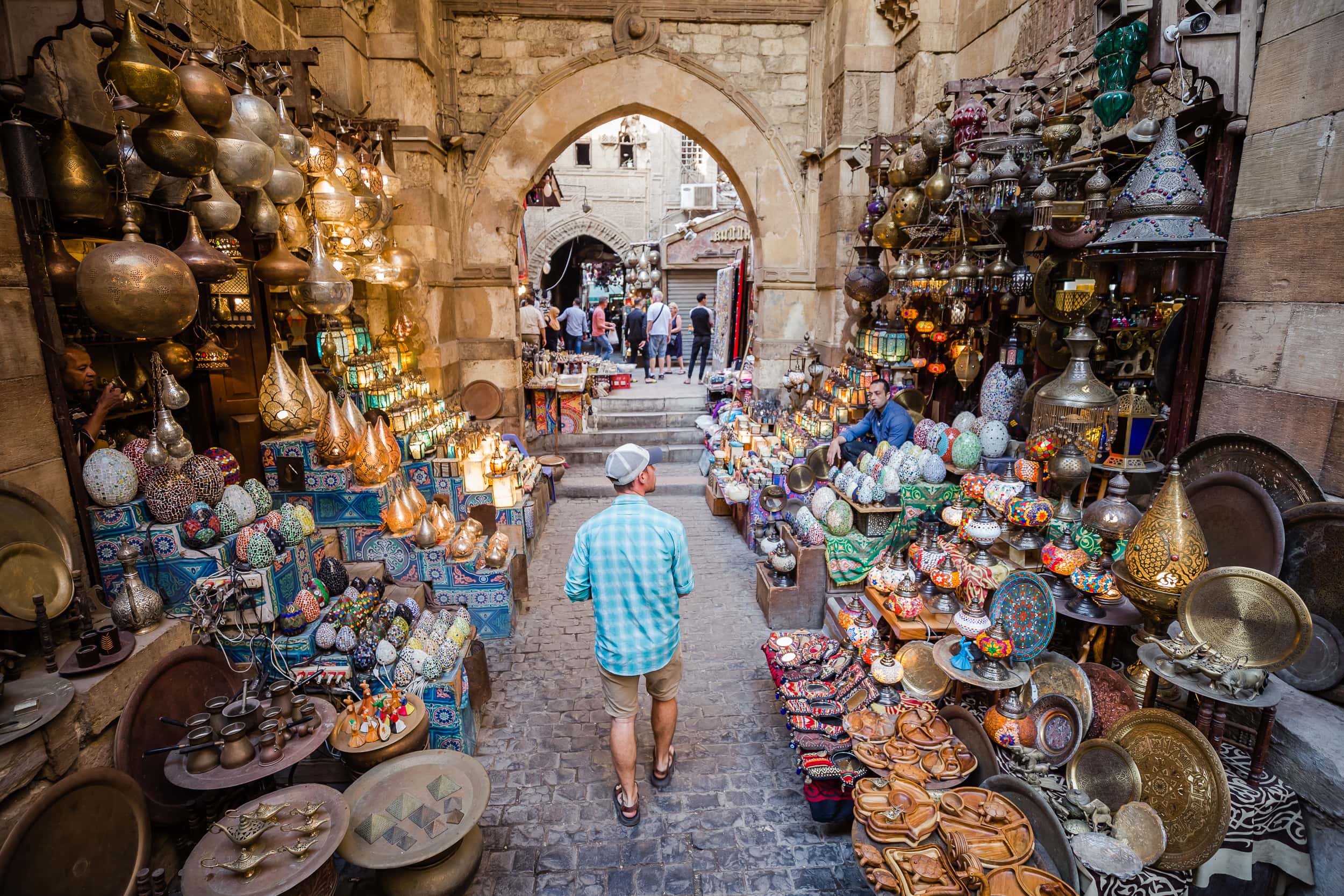 CAIRO
Cairo is a huge, sprawling metropolis that has the distinction of being both the capital and the largest city of Egypt.

Home to over 20 million people, this is an enthralling destination that can leave you both mesmerized and frustrated in equal measure. 

Love it or hate it, a visit to Cairo is always an experience, and you can really immerse yourself in the market places, tea houses, and local restaurants to learn about modern Egyptian life.

Visit the sprawling bazaars, a day trip to the Pyramids of Giza, and visit the fascinating archaeological museums.

Read: 21 Amazing Things to Do in Cairo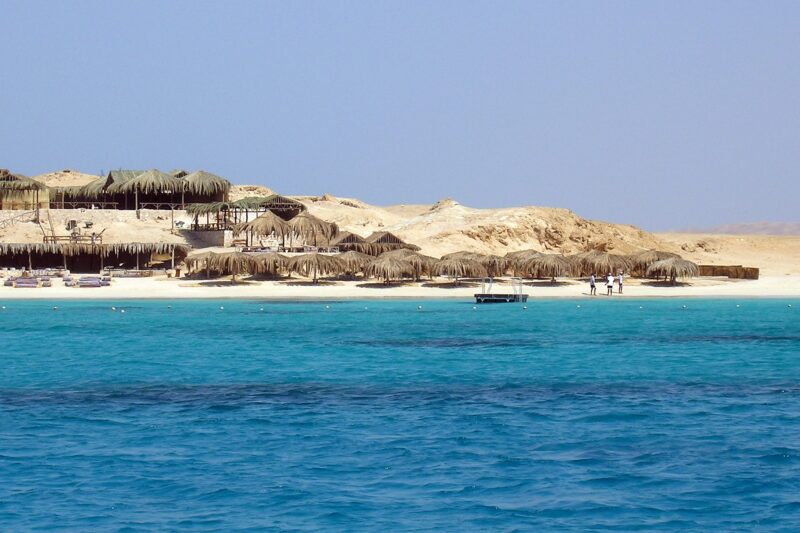 HURGHADA
Egypt travel isn't just about the history and pyramids though, and a visit to Hurghada will show you another exciting side of the country.

Hurghada is essentially a beach resort town, and it's the gateway to the Red Sea.

You'll be able to lounge on white-sand beaches, go Scuba Diving or snorkeling in one of the world's premier marine environments, or enjoy countless watersports or adventure activities.

It's a great holiday destination, and home to Egypt's best resorts and hotels.

Read: 15 Top Things to Do in Hurghada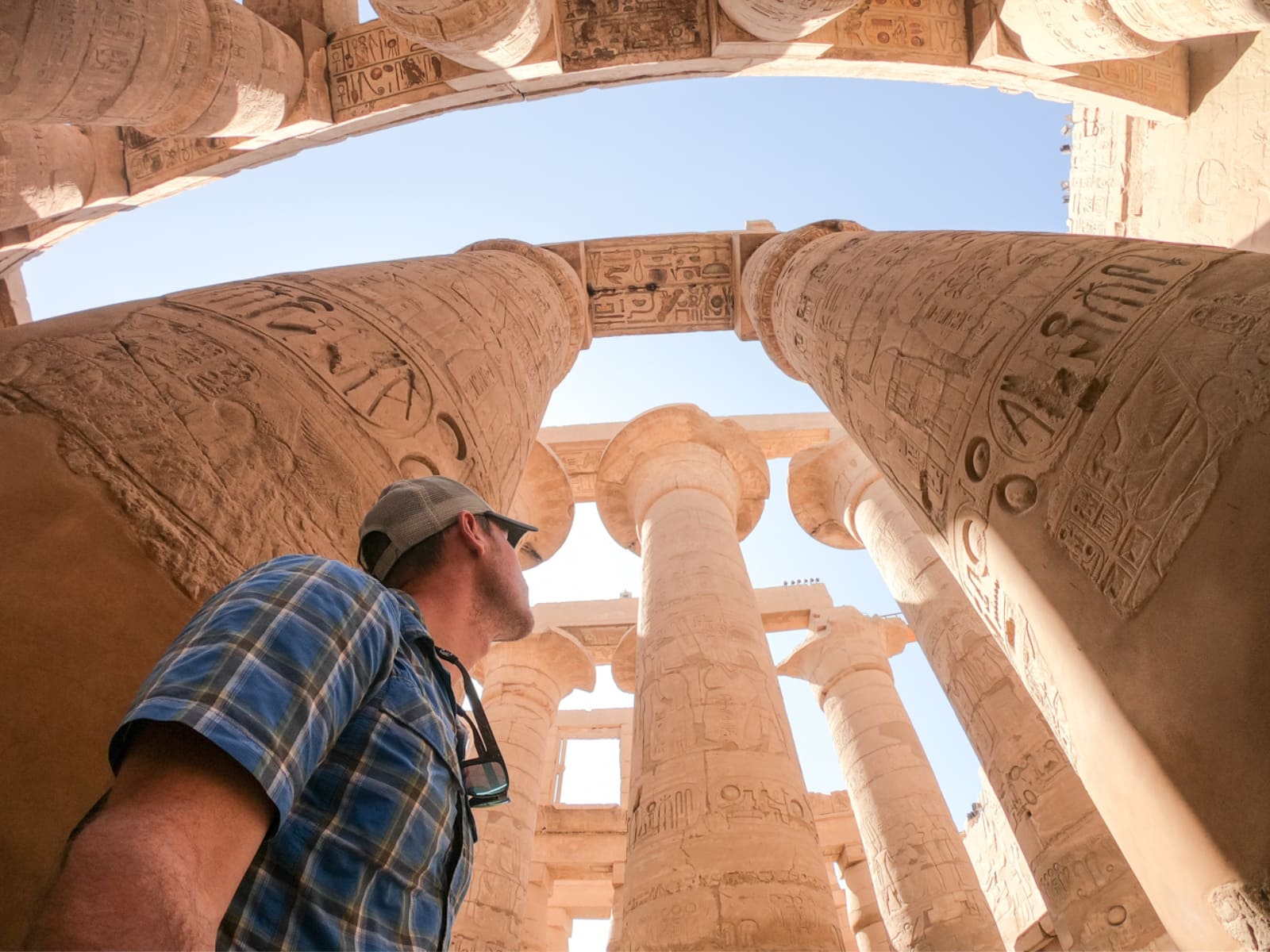 LUXOR
Luxor is a modern city that's found on the same site as the ancient Egyptian city of Thebes.

Located in the south of the country, on the River Nile, no Egypt travel itinerary is complete without a trip to Luxor. 

This is a must-see area for lovers of all things Egyptian because the region is teeming with history and archaeological sites.

Luxor is home to temples that are thousands of years old, ancient pyramids lie in the deserts, and the legendary Valley of the Kings and the Valley of the Queens are just a short journey away.

Read more: 21 Epic Things to Do in Luxor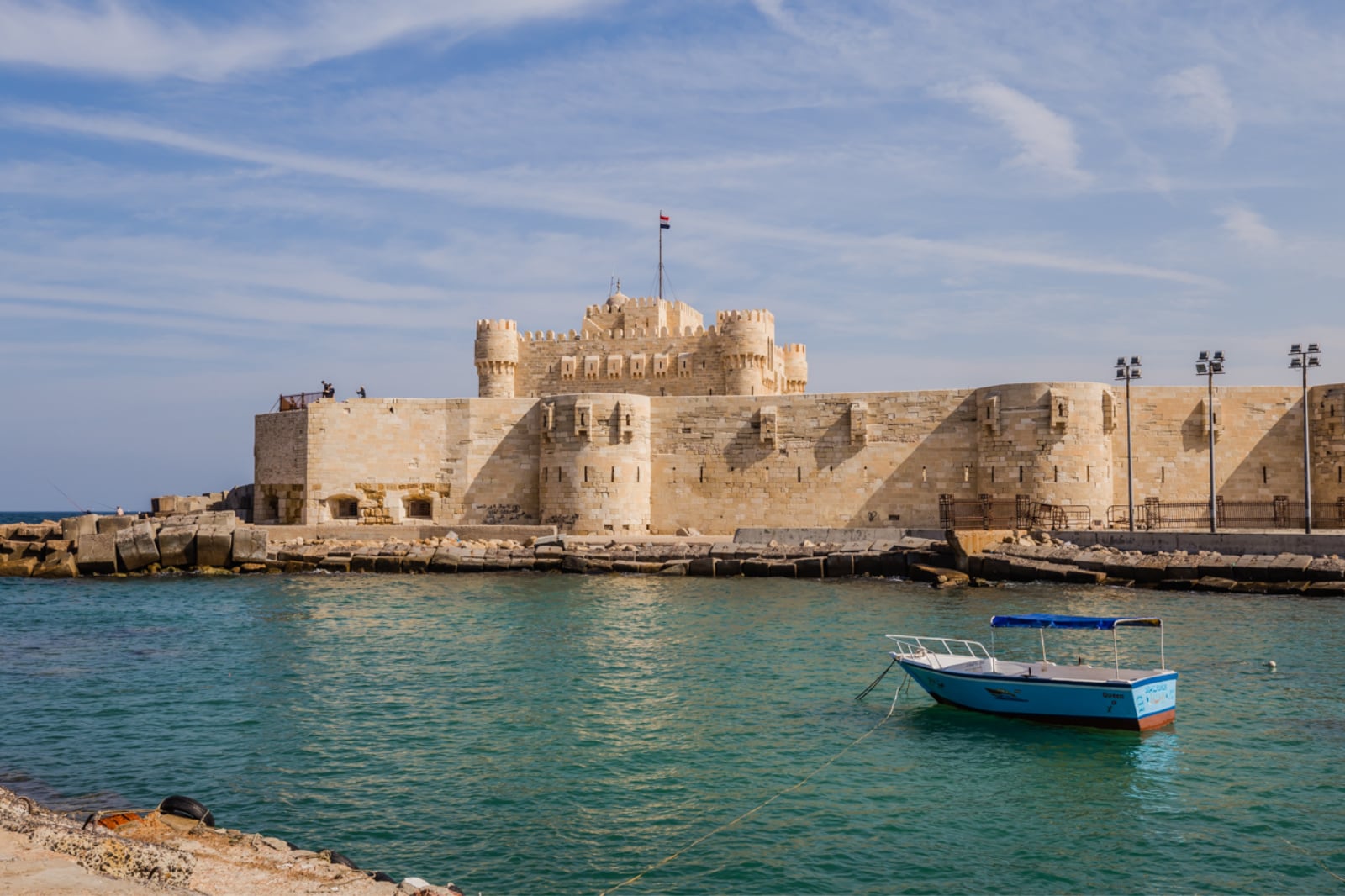 ALEXANDRIA
Alexandria is one of the most famous cities to be found along the coast of North Africa.

This iconic city has a history that predates modern Egypt by centuries because the city was founded by Alexander the Great in the 3rd Century BC.

Today, it's still an important city in the Mediterranean, being the second largest in Egypt and home to over 5 million people.

You can explore ancient sites and mingle with modern Egypt at the same time.

Read: 15 Unmissable Things to Do in Alexandria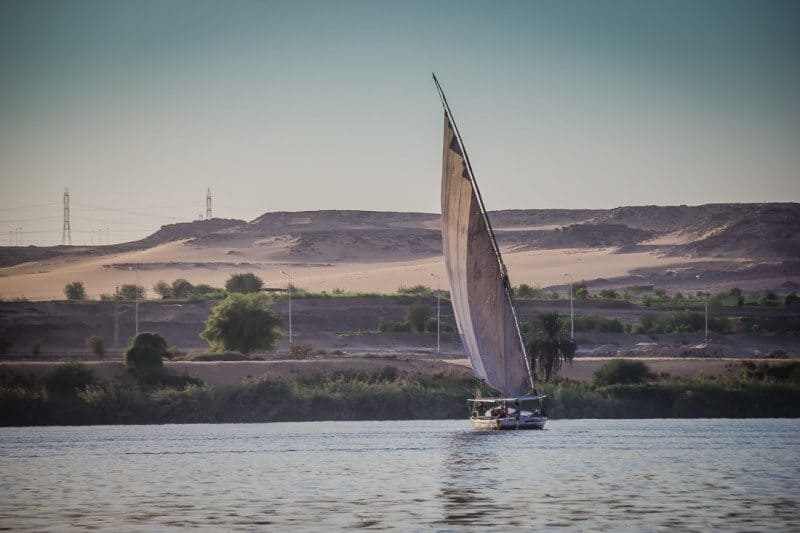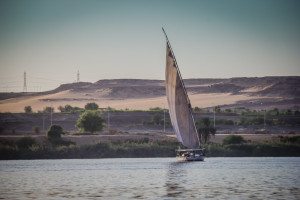 ASWAN
Also located in the south of the country, Aswan is another beautiful destination that's found along the Nile River.

This is one of the most ancient cities in Egypt, and it's long been the starting point for expeditions further south, into deepest Africa. 

Aswan is a colorful and bustling city, home to buzzing bazaars and surrounded by green, oasis-like beauty.

You can cruise along the river, explore islands and ruins and enjoy an authentic piece of Egyptian history and culture.

Read more: 15 Best Things to Do in Aswan

EGYPT TRAVEL BUDGET
Setting a budget for travel to Egypt is highly dependent on your travel style. It is possible to visit just about anywhere in Egypt on any budget and still have a great trip. That said, you can make your trip as basic or as luxurious as you desire.
To help you set your budget, we've included some base range price estimations for travel within Egypt. Of course, keep in mind that prices can fluctuate based on seasons, availability and festivals.
ACCOMMODATION: Accommodation is cheap in Egypt, and you can find great value hotel rooms across the country. Hotel rooms can cost as little as 10 USD for a double room, while resorts can be as low as 30 USD per night for much nicer rooms on the Red Sea. Hostels can be found for 5 USD.
ATTRACTIONS: The bulk of your budget will be spent on activities, and in Egypt, there's a lot to do. A luxury Nile Cruise could cost as much as 200 USD per person per day, but you can find more rustic, and cheaper options than this of course.
ENTRANCE FEES: Entrance prices vary, but a ticket to the Pyramids of Giza will set you back around 10 USD for instance, with other archaeological sites being a similar cost. Be sure to budget for entrance fees, especially if you are traveling independently. They add up quick!
TRANSPORTATION: Transport is cheap, if erratic in Egypt. Local bus and metro rides in Cairo will cost just 25 cents a journey. Overnight trains to Luxor from Cairo cost around 15 USD. The 3-hour journey from Cairo to Alexandria should only cost 5 USD. Taxis are cheap, but be careful of being ripped off.
FOOD: Food is even cheaper than accommodation, and you can get away with spending as little as 10 USD a day on food while eating out for breakfast, lunch, and dinner, as long as you keep to the local places. At western-style restaurants or in hotels, you can expect to pay 10 USD per person for dinner. IF you drink alcoholic drinks though, your costs will go up.
BUDGET
---
30 USD PER DAY
Staying in basic hotels, but with private rooms and bathrooms. You'll eat cheaply on the streets, travel with the locals, but still see the best archaeological sites.
MID-RANGE
---
UP TO 100 USD PER DAY
Mid-range hotels and eating in more refined restaurants in the evenings. You'll see the best sites and employ a private guide every few days to learn more.
LUXURY
---
100 USD + PER DAY
You can live in luxury. Go on luxury Nile Cruises or stay at 5-star resorts on the Red Sea. You'll have a private driver and guide if you're traveling around.
WHERE TO STAY IN EGYPT
Below you will find some of the places we have stayed during our travels in Egypt. These are individual properties that we enjoyed and would recommend to other travelers.
HOW TO GET AROUND IN EGYPT
Egypt has an extensive transport network, consisting of buses, trains and even boats and ferries. Tickets are cheap, but the public transport isn't the most reliable. For this reason, if you're short on time, travelers often opt to join multi-day tours or to hire a private driver for a few days.
Intercity transport will be by bus or train. Alexandria is just 3 hours from Cairo. Longer distance routes include Cairo to Luxor, but this will be an overnight journey. Many tourists will fly this route to save time.
FLIGHTS: Taking domestic flights to get between destinations in Egypt is popular and easy. Egypt Air and a number of smaller carriers offer multiple, daily flights between all major destinations within the country.
BUS: For shorter journeys like Alexandria, Hurghada, Sharm el Sheik or Dahab from Cairo, the bus is a great secondary option to flying. The tourist buses are comfortable coach buses and you can't beat the fares.
CAR RENTAL: It is not advisable to rent a car in Egypt.
TRAIN: If you're traveling Egypt on a budget or just want a great adventure, it is possible to take the train from Cairo to popular destinations. The journeys are best done in sleeper cars. They are long, think 10 hours for Cairo to Luxor and 14 hours for Cairo to Aswan.
RIVER CRUISING: One of the best ways to see the Nile River is to join a Nile cruise. These range from local boats and ferries right up to full-blown, luxury riverboats. Either way, once you're aboard, just sit back and watch the river roll past.
WHEN TO VISIT EGYPT
Egypt enjoys a lovely Mediterranean climate, at least in most destinations. This means that you can expect it to be warm all year round, so technically, you can visit most places at any time of the year.
October to April is perfect if you're looking for the best weather for your Egypt travel plans, as it's not too hot this time of the year. This is also the high season though, and prices will be higher.
The Egyptian summer is scorching hot and best avoided, but you'll get better prices on flights and tours if you can brave the heat.
The Red Sea Resorts will be busy not just in winter, but during summer holidays too, despite the heat, so avoid this area from June through to August to escape the crowds.
The Red Sea is best visited in the shoulder season, in Spring or Fall, when costs are much lower and the crowds thinner.
For more information, check out the Best Time to Visit Egypt: Month by Month Breakdown
CONSIDER ADDING JORDAN TO YOUR ITINERARY!
SAFETY IN EGYPT
Unfortunately, Egypt has a reputation for scams when it comes to tourism, and although most Egyptians are friendly and honest, in the tourist industry you will inevitably run into trouble at some point, even if it's just minor.
You'll be hassled by potential tour guides, taxi drivers and shop keepers, especially in Cairo and the tourist destinations. Be careful how much you pay, and haggle beforehand.
Guides and even guards at museums and archaeological sites will often seek tips too. In bazaars and busy streets, be super careful of your personal belongings, as pickpocketing can be rife in known tourist areas.
The police will be unlikely to be particularly helpful if you have to report a crime, especially for something like theft.
The major religion is Islam, and it's best to be conservative in dress and attitude. It's a very male-oriented society in Egypt, and solo female travelers can, unfortunately, be subject to hassle from Egyptian males.
Women need to stay safe in the cities, particularly at night.
The country is politically volatile at the best of times, so if events start to unfold while you are in Egypt, stay away from protests and from public squares.
This is mostly relevant if you are in the big cities, such as Cairo or Alexandria. Don't delve too deep into the local politics, the Egyptian Revolution was only a few years ago, and events may not quite have turned out the way many of the protestors had hoped for.
After two trips to the country spanning two months in total, we wanted to dig into the topic of safety in Egypt a little and also quell some assumptions and myths. so be sure to have a read there is you have any doubts.
As with any destination, we recommend learning and adhering to certain safety practices when you travel. Be sure to read our personal travel safety tips, compiled from our travels across 7 continents.
EGYPT TRAVEL: BOOKING RESOURCES