Is Egypt safe? This is a good question and one we receive a lot when talking about our travels.
While some people just shake their heads, trying to figure out why we would ever want to set foot in Egypt with the current 'situation', others are genuinely curious about the state of travel in this historical country.
Egypt has been dealt one of the biggest blows due to the ongoing terrorist situation, having gone from an insanely booming tourist economy that just disappeared shortly after the uprising that circled around the Arab spring a few years back.
The country was deemed unstable, the tourists stopped coming, ISIL took up a stronghold in the Sinai Peninsula causing this region of the country to take up residence on the FCO red list and today you have a country that is intermittently deprived of the once-lucrative tourist dollar.
Don't leave home without: Lonely Planet Egypt (Travel Guide)
---
Is Egypt Safe? Let's Take a Deep Dive
---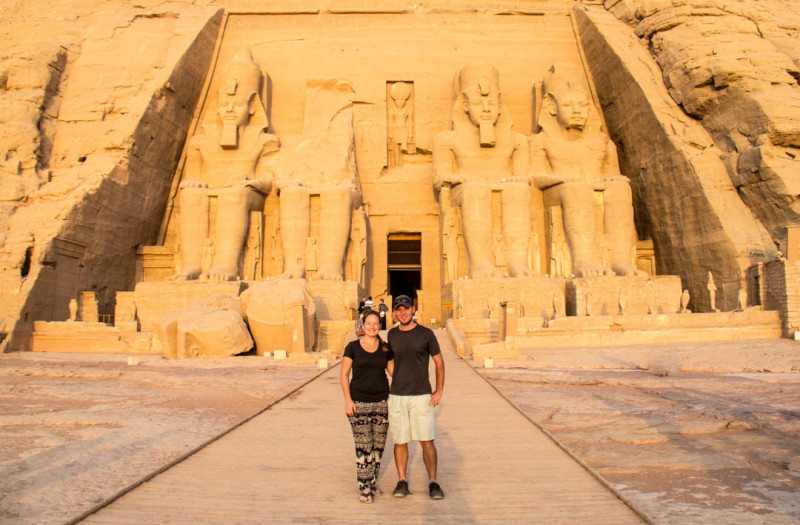 As you can imagine, this has changed the face of tourism in Egypt. We don't know what it was like to travel to Egypt before all this happened, although we have heard many stories about the difficulty involved, the month we spent in Egypt during our first visit (we've now been three times) was surprisingly wonderful.
With so much to offer a traveler, I can't imagine why so many people are holding back from visiting Egypt. The numbers are well recovered and security is more stringent than it ever was in the past.
Check out this book: Egypt: The World of the Pharaohs
Is Egypt Safe for Westerners?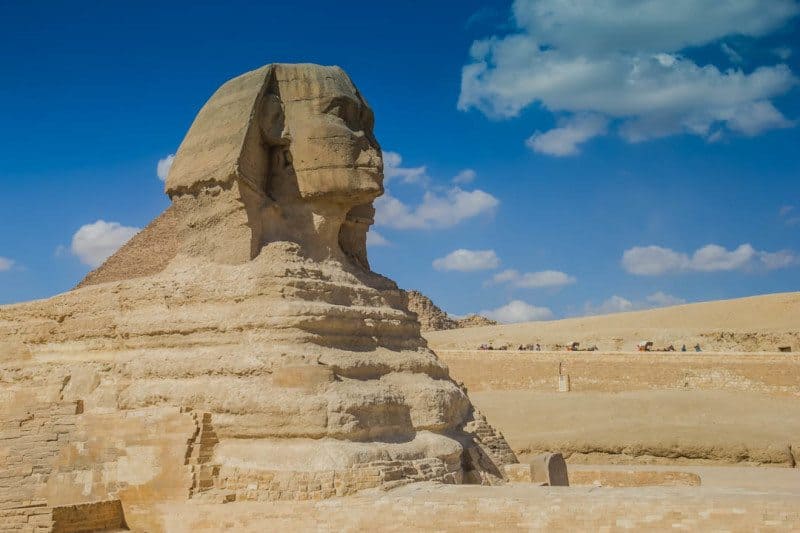 Based on our multiple travels in Egypt, the short answer is yes. Egypt continues to be desperate for tourist dollars and has changed the tune in which they address Westerners.
Over our three visits, we have traveled Egpyt as part of an organized trip, with an overland truck, and also by traveling independently. Each one had its pros and cons, but in all three situations, we felt safe and had no issues.
Of course, group travel offers more security for a traveler but we found traveling around and arranging things on our own incredibly easy. The Egyptians are helpful, friendly, and eager to help. Yes, you need to watch out for scams but that can really be said for just about anywhere you travel to, not just Egypt.
At one point, we were shopping in Hurghada one night and wandered into a small trinket shop where we engaged with a friendly local. Curious about where we were from, he assumed we were British.
When I told him we were American, at first he didn't believe me, but then he became overwhelmed with gratitude. He had tears in his eyes as he knelt to the ground and professed his love for the USA and welcomed us to his shop.
I was a bit shocked, to be honest, but it was a crude reality for me of the impact the ongoing Middle East situation is having on the everyday lives of the locals.
People often ask why Egypt is so dangerous to visit. The answer to this is that it isn't.
Read more about traveling to Egypt in our Ultimate Egypt Travel Guide
What are the Local People Like in Egypt?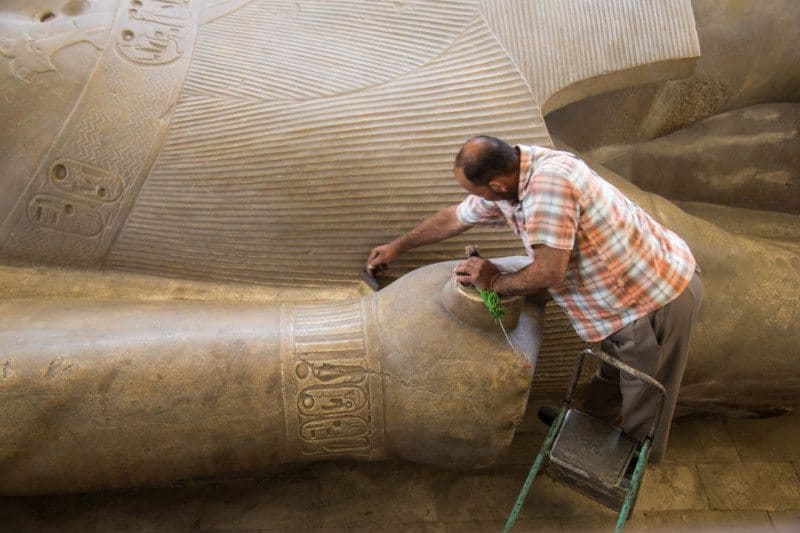 Welcome to Alaska! Not something you would expect to hear in the Middle East, but the most common greeting among the older locals upon greeting you.
The general scene involved older men sitting around a storefront, smoking shisha pipes, eating Falafel, and shouting 'Welcome to Alaska' at the passing tourists. I cracked a smile every single time.
The number of times curious locals stepped in to help us when we encountered language barriers or wanted to try local cuisine on the streets was countless, each time brimming with a smile. Neither of us can really say anything bad about our encounters with the locals.
Check out this book: Cultural: The World of the Pharaohs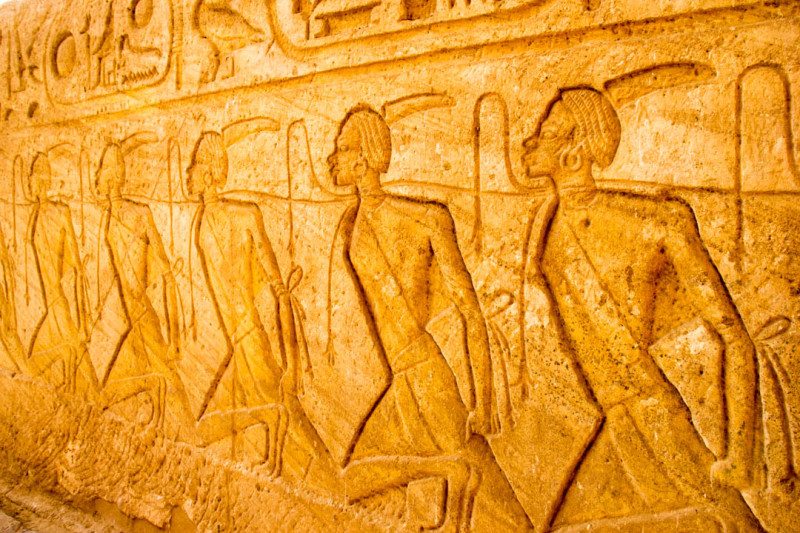 One thing to note is that random people will come to talk to you on the streets. I think most of the time it is out of blatant curiosity. However, be warned that they likely will know someone from your state (if you're American) and maybe even your hometown. It is a tactic used to make you feel more comfortable.
These people are harmless, however, don't oblige if they try to take you somewhere for a good deal or authentic something or other. They may even try to hard-sell you a tour. Just say no, while they are nice, you'll likely end up paying really high prices.
Will I Be Harassed While Traveling in Egypt?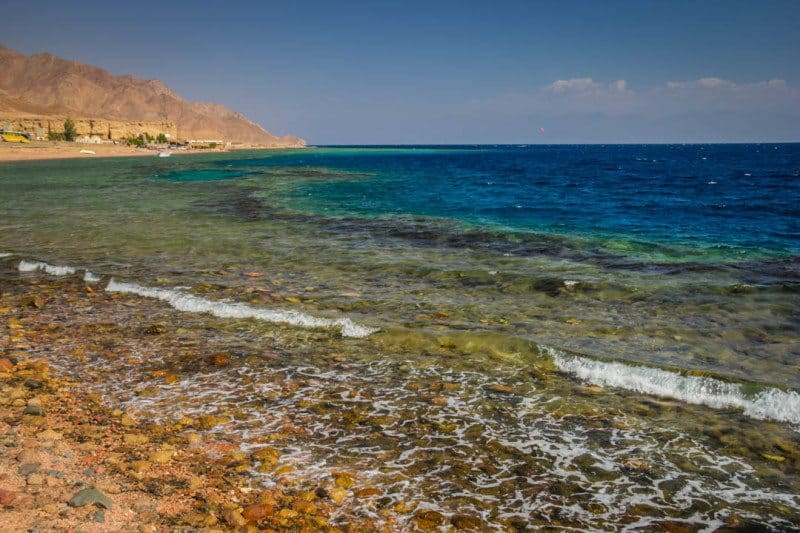 To be on the safe side, I am going to say yes, unfortunately. However, I will follow that up with the fact that we have dealt with little to none of it during our three visits to Egypt. I think a lot of it comes down to how you dress and present yourself.
Before traveling to Egypt, I read horror stories about the harassment of fellow travelers during their travels in Egypt. Granted, most of these stories were pre-revolution, and personally, the tourist culture in Egypt has been dramatically altered since that event.
Skip rocks, not travel insurance! We always travel with Allianz Travel Insurance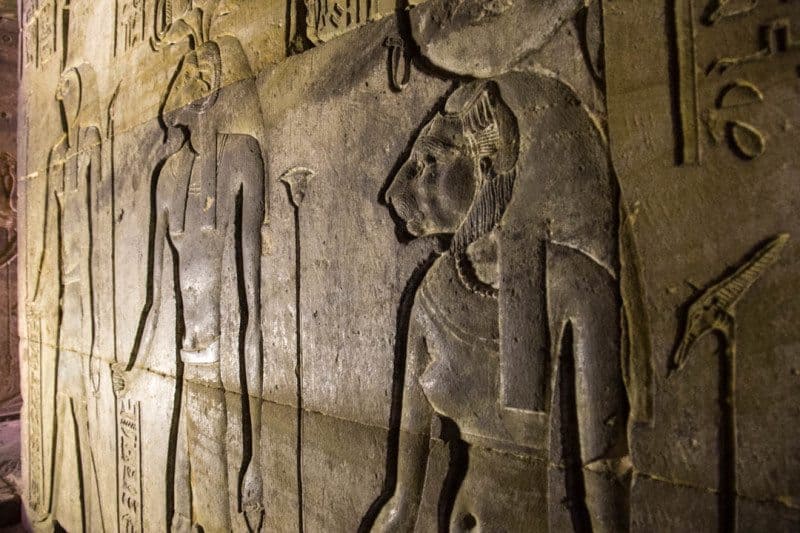 At all the temples and sites we visited, we felt a strong sense of appreciation and respect coming from the locals that we encountered. While there was some sleaze still wandering the streets, we never had a bad encounter.
Nobody tried to touch me, talk dirty to me, or scream catcalls in the streets. I even had men step out of my way and graciously let me pass them on the streets. This was not behavior I was prepared for.
Did I get stared at? Sure I did. Did young men wink at me? Of course, they did. Did it bother me? No.
It was extremely tame compared to my experiences in India and Morocco. To be honest, I spent a lot of our time in Egypt quite shocked at how little I was noticed and bothered.
Tips for Dressing Appropriately in Egypt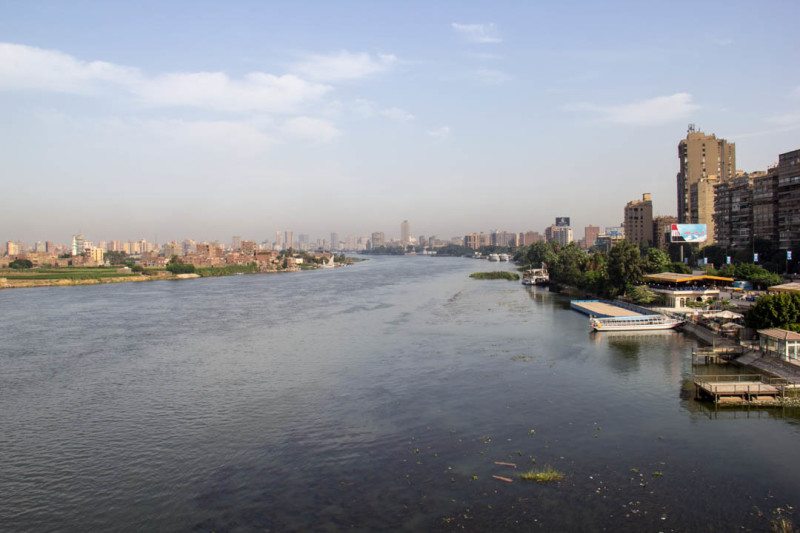 Egypt is a very conservative, Muslim country. Most of the things you hear about come down to the way people present themselves and dress when they visit.
This is not the Western world. I don't care who you are or what your views are on religion. If you are going to travel to a Muslim country, show some respect.
Women, I know Egypt is a hot country, but you have to put some clothes on. No shorts, no tanks, and no tight-fitting clothes. I always made sure I had my hair tied back and contained so it wasn't flowing in the wind.
Sometimes I even covered my head with a scarf, not because I was told to but because I wanted to get out of the sun and be respectful.
Sticking to these clothing rules saved me from awkward moments and harassment. While I can't guarantee you won't get attention, some people are very enamored by Western women, and dressing correctly will go a long way toward having an enjoyable time in Egypt.
Don't leave home without Lonely Planet Egypt (Travel Guide)
Is Egypt Safe Amid all the stereotypes of the Middle East?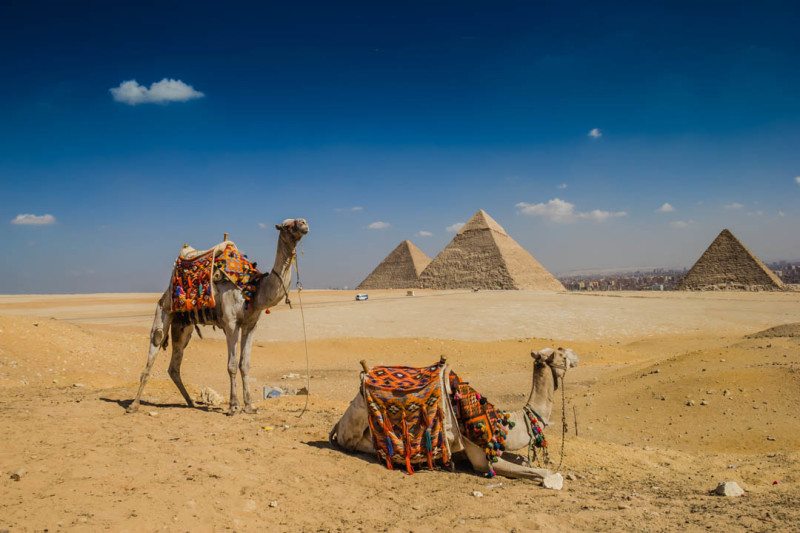 Absolutely and I wouldn't hesitate to take a trip there right now. Even with the massive increase in tourism since our first visit in 2015 – when we were literally 2 of only 70 people to visit the famed Abu Simbel on the day of our visit – Egypt continues to be worth visiting.
The locals will thank you for your efforts, too. There were times we showed up on that first visit at famous, well-known temples and had the place to ourselves for hours. Leaving each temple we were shuffled to what we deemed the gauntlet, the row of shops with over-eager, aggressive, and desperate shop owners.
My heart went out to them, as they stood a few men among a shocking number of shops that had been abandoned and closed down due to the lack of tourism.
Check out this book: Egyptian Art in the Age of the Pyramids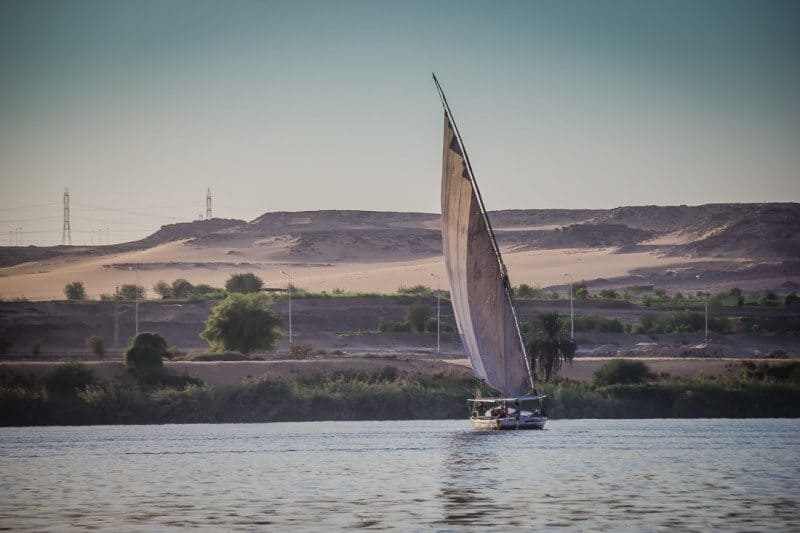 That was a harsh reality that is often missed in the news coverage in the West. Things have improved A LOT since our first visit in 2015. When we visited in 2019, tourism was on a major upswing again, and was fantastic to see.
Egypt is safe to visit. However, I won't deny that it does have some high-risk areas, primarily the Sinai, and there is a small, very small chance that you might get wrapped up in something unfortunate.
However, I can tell you that the military presence is obnoxiously strong and they are everywhere; on every street corner, at every temple, and alongside every highway. They are monitoring movement and keeping the country stable.
In 2015, we took a bus from Cairo to Dahab, despite everything online saying we shouldn't. The military checkpoints were many, sometimes we even got off the bus and unloaded our luggage so bomb dogs could sniff it.
I am not saying the state of Egypt isn't serious, but I am saying it shouldn't deter you from traveling to this amazing country.
The day after we arrived in Dahab, we woke up in our hotel room to the news about the Russian airliner that was bombed after flying from Sharm el Sheik. We flew out of that airport 5 days later. Did that scare us? Sure it did, but it doesn't affect how we feel about Egypt.
Is Egypt Safe?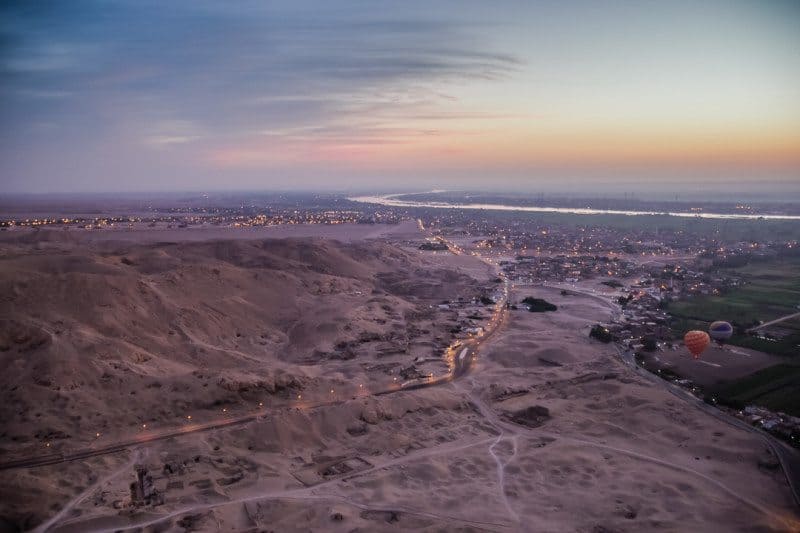 Let's be realistic, the chances of you going to Egypt and getting wrapped up in any of the media-bred fear events are slim to none. Could it happen? Sure, it could.
Will it happen while you are enjoying the wonders of Egypt? You have a better chance of getting hit by a bus in your hometown. Seriously. Don't let fear dictate how you live your life.
If you want to see Egypt, go! See Egypt, it has so many wonders to show you. We wandered around the sites in awe at the history on display. We rode camels in the desert around the Great Pyramids of Giza.
We climbed into tombs at the Valley of the Kings. We sailed on the Nile River and shopped in the busy souks of Aswan. We visited the Luxor temple at night and got lost in the National Museum in Cairo. We went scuba diving in the Red Sea and touched the walls of Abu Simbel.
Despite the negative press, we'd hop on a plane tomorrow and return to Egypt. It's that good.
---
More on traveling to Egypt:
---
You might also like:
Did you like this story? Share it!