After spending more than 10 months in total exploring this incredible region, we've put together the best places to visit in Southeast Asia and you better believe this includes our favorites too!
As one of the World's top places to visit, Southeast Asia, is a treasure trove of experiences for the avid traveler. From ancient temples and ruins to dense jungles, diverse underwater life and powder sand beaches, you will be hard-pressed to resist the next flight headed in that direction.
Southeast Asia includes Vietnam, Cambodia, Laos, Thailand, Myanmar, Malaysia, Singapore, Indonesia, and the Philippines. With all there is to offer, it is hard to narrow it down.
---
25 Best Places to Visit in Southeast Asia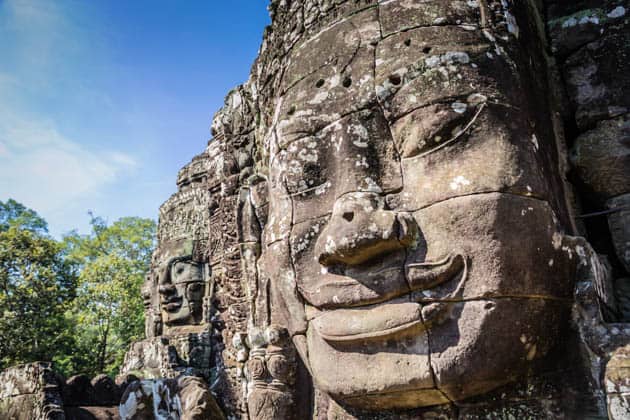 1. Temples of Angkor, Cambodia
One of the world's most glorious sights, the sanctuaries of Angkor are so much better than the superlatives. Angkor Wat is the world's biggest religious building.
Siem Reap is the base to investigate this accumulation of sanctuaries and is a great end to your long days of exploring with heavenly restaurants and bars. Past the sanctuaries are social attractions, including floating villages and cooking classes.
This site is truly a spectacular sight to behold. So much so that we've actually been here twice! We've explored all the nooks and crannies of the three major areas and have even ventured out into some of the offbeat locations.
If you're planning to add the Angkor Temples to your itinerary, be sure to check out these articles to plan your visit: Complete Guide to Visiting the Angkor Temples and 8 Photography Tips for Capturing the Angkor Temples.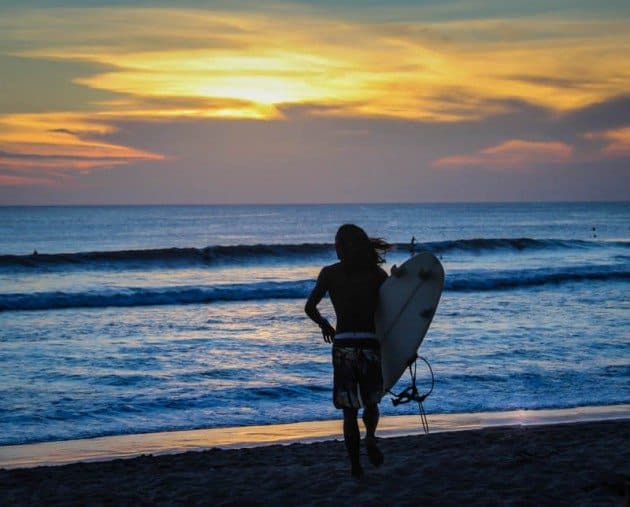 2. Beaches & Temples in Bali, Indonesia
Indonesia's 17,000 Islands may offer a heap of social and investigation experiences. Despite Bali not being our favorite island in Indonesia, it is one island not to miss in Southeast Asia.
One of Southeast Asia's wealthiest societies, Bali additionally offers an opportunity to escape party charm and stay in a family homestay in and around the cultural focal point of Ubud, where the sounds of traditional dance and music echo over the rice fields.
Be sure not to miss a visit to the sacred monkey forest.
3. Luang Prabang, Laos
Fixed in by the Mekong and Nam Khan streams, this aged city gloats history, religious commitment, and characteristic magnificence. Once an imperial capital, Luang Prabang is populated by sanctuaries and Buddhist friars on their morning donations courses.
Be sure not to miss out on world-class French cooking or taking a cooking workshop. A great day adventure includes hiring a bicycle and investigating the backstreets or simply just relax with a back rub.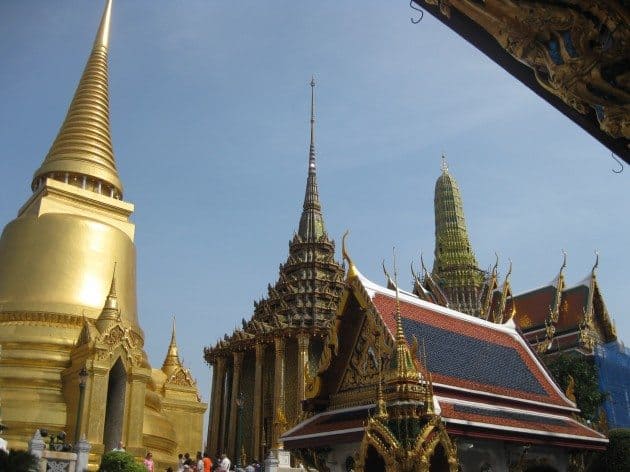 4. Bangkok, Thailand
This superstar city has everything the traveler could ask for, including nourishment, shopping, and fun to say the very least. Just when you think it couldn't possibly offer more, you stumble across one of its many temple complexes with giant-sized buddhas and rich religious history.
We first visited Bangkok back in 2010, on our honeymoon. We've been back to this city 8 times since! Not only is it a fantastic hub for arrivals into Southeast Asia, but it is also a great place to start any Thailand itinerary.
We've written an extensive 3 Days in Bangkok guide that covers the best things to do, see and places to visit during your stay. We've also taken the guesswork out of where to stay in the city with our Bangkok accommodation guide, which is broken down by district.
Be sure to plan enough time to load up on gifts, revive your closet, visit the sites and relate stories over a sweaty jug of beer. If you're looking for something quirky, pay a visit to Cabbages and Condoms.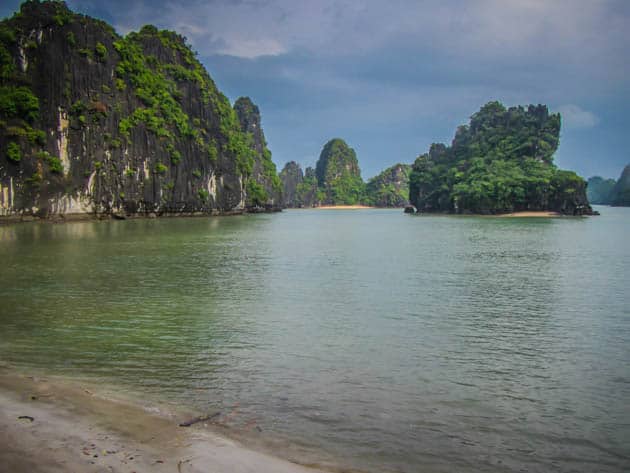 5. Halong Bay, Vietnam
Just 3000 limestone crested islands, protected by shining ocean, make up Halong Bay. One of Vietnam's top visitor draws and also a UNESCO World Heritage Site.
Similar to some of the places you can find in lower west Thailand, Halong Bay features massive limestone cliffs and formations. This means there is plenty of caving and climbing to be had during a visit.
While it is possible to explore Halong Bay on a land-based tour, we would recommend that you plan a cruise for your first visit. Or even a combination of both land and sea to really get the best experience in the area.
An overnight voyage permits you to take in the view throughout the day's sensational progressions of light. From sun up to sun down you can enjoy a variety of activities and photo opportunities during your visit.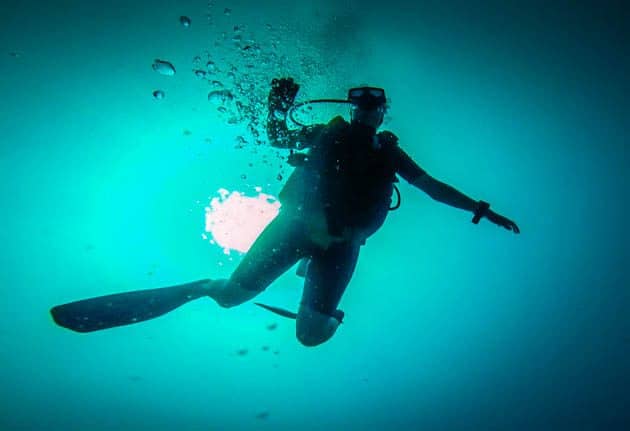 6. Koh Tao, Thailand
The divemasters island, Koh Tao, is the least expensive and easiest spot to learn how to strap on a tank and dive into the deep blue sea. The water is warm and the scenes are not to be missed.
Just offshore are rocky coves and coral reefs frequented by a large variety of fish that make for addicting dives for as many days as you choose to stay.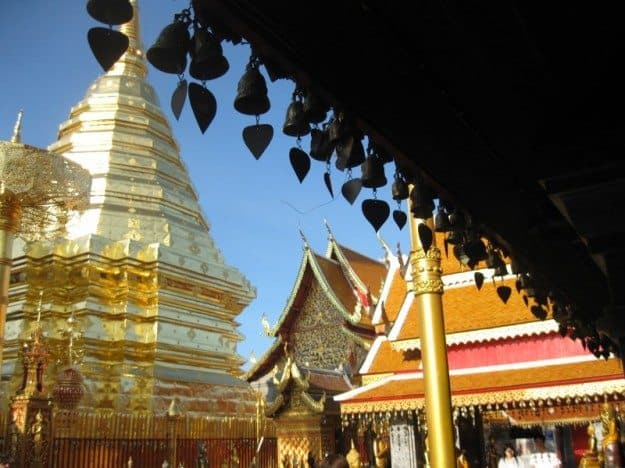 7. Chiang Mai, Thailand
Offered with an appeal, Chiang Mai is a social and imaginative magnet for Thai's and sightseers alike. The old city is encircled by a period safeguarding moat and is chock full with beautiful teak sanctuaries showing northern Thailand's spiritual history and engineering.
It is one of Asia's most bearable spots where guests come to study dialect, back rubs, contemplation or simply visit with a friar for a bit. Also, don't forget to get out of town to visit the mountaintop Doi Suthep temple.
8. Hoi An, Vietnam
Antique Hoi An was at one time Vietnam's most cosmopolitan port. This remains evident by the respectable shop houses that survive today. Many have been re-purposed into advanced business, gourmet restaurants, hip bars, and bistros.
This is a touring city offering verifiable wanderings through the warrens of the old town, religious celebration in pretentious pagodas, and cooking courses to change you into a proficient gourmet expert. Chill the hot day away at the close by A Bang Beach.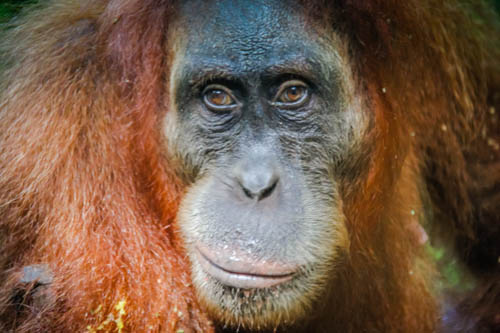 9. Malaysian Borneo
Made up of the two states of Sarawak and Sabah, Borno has earned itself the esteemed title of the Amazon of the East, and with good reason. If you love a good, off the beaten path adventure, then look no further. Borneo will deliver just that and more.
We spent our time exploring the state of Sabah and in doing that, traveled the area extensively. Not only is this island one of only two places left in the world where you can see Orangutans in the wild (Sumatra, Indonesia is the other) but it also boasts some spectacular dive sites off its coast.
Places you shouldn't miss on a visit to Borneo include Sepilok, the Kinabantagan region, Mabul, Sipadan, and Mount Kinabalu.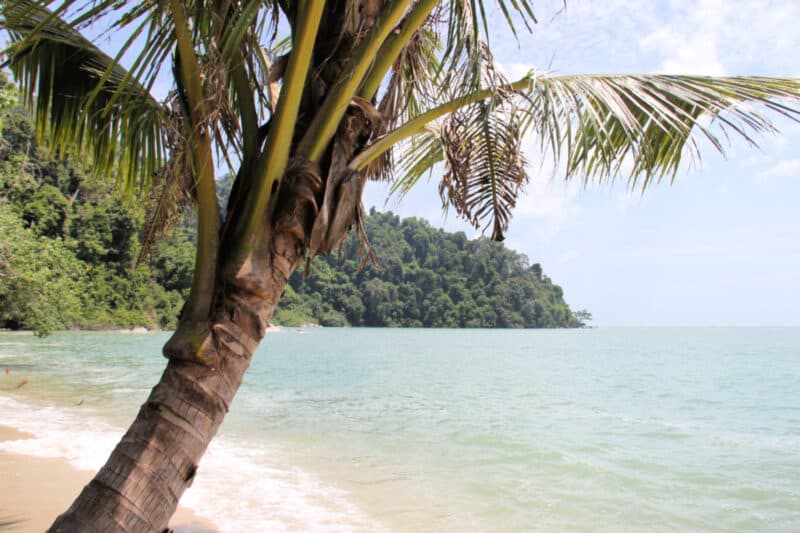 10. Penang, Malaysia
The pilgrim Southeast Asian Experience is still unmistakable on this steamy port island where Malaysian, Chinese, Indian and British societies meet.
The capital, Georgetown, has been assigned a UNESCO World Heritage Site and the once tumbled down Chinese shop houses, clean houses and pilgrim structures are, no doubt painted and prepared up.
Check out Georgetown's famous street art and then make your way for the beaches of Batu Ferringhi and head off into the jungle towards Monkey Beach.
This is just a small selection of what this diverse region can offer a traveler. There is a reason why some people go traveling, visit SE Asia and end up spending months, even years, here. Each country is unique and worth a visit.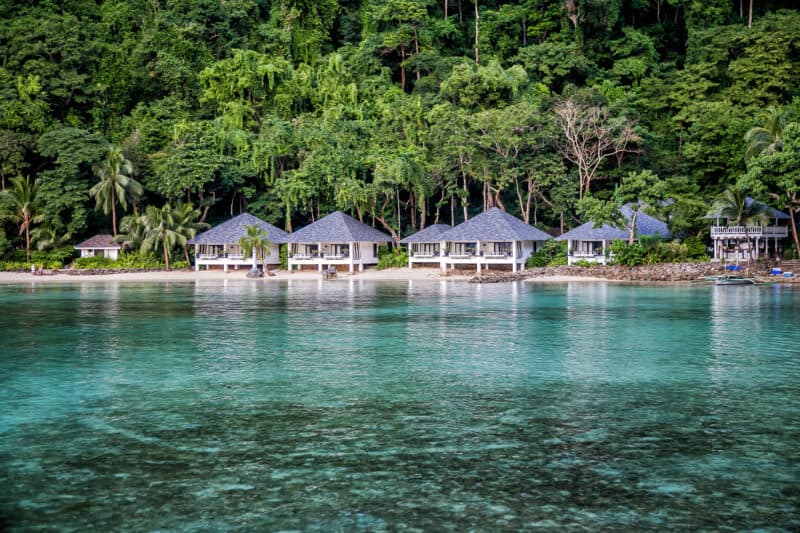 11. El Nido, Philippines
Nothing screams paradise quite as El Nido does and despite its ever-increasing popularity, it is still possible to have an intimate experience in this part of the Philippines.
You can find accommodation range from crowded backpacker dorms all the way to luxurious private islands, and everything in between. It is also a good starting base for the exploration of other parts of the large island of Palawan, such as Puerto Princesa.
You can also start sea expeditions to Coron from this small town, stopping at some pretty amazing islands along the way. If you just want to soak up some incredible views and enjoy the beach life, there are plenty of beaches, islands, and coves accessible right from El Nido, too.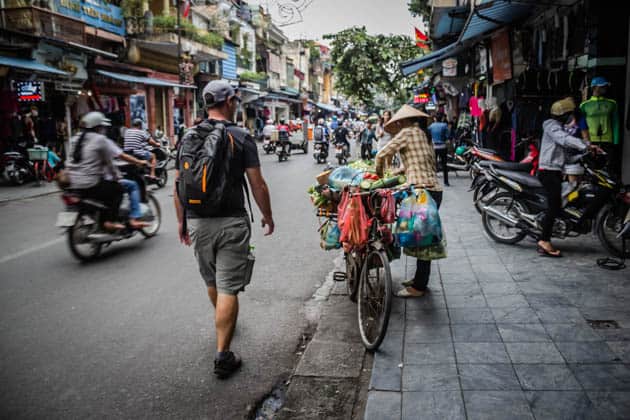 12. Hanoi, Vietnam
For whatever reason, the moment that we arrived in Hanoi we fell in love. Rich in culture, Hanoi is a classic Southeast Asia city. It embraces everything that makes this part of the world unique and the streets pulsate with that as you explore.
For us, just walking the streets was an adventure for the senses and this made us love it. It is also a city that has some intense history and loads of things to do. It also serves as a base for visiting Halong Bay and the Sapa rice terraces further to the north.
Be sure to give yourself enough time here, we'd recommend at least 5 days, as the most common complaint we hear from people that have visited is that they didn't plan enough time to properly experience this city.
To get a head start on your itinerary, be sure to check out: 21 Unmissable Things to Do in Hanoi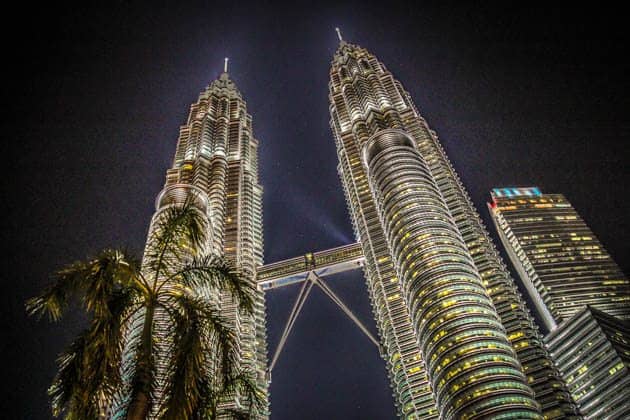 13. Kuala Lumpur, Malaysia
Awe, good old KL. I'll be honest, we have a love-hate relationship with this city. We've been multiple times and each time has been different. It was a place that e first visited on our honeymoon in 2010.
On that visit, we adored the city. We played tourist for 3 days and explored all the things that make the city one of the best places to visit in Southeast Asia. Fast forward a few years and we've taken a deeper dive beneath the surface.
Kuala Lumpur has a lot of fascinating things to do and see during a visit that is worth checking out. It has fantastic food markets, towering sites, the Batu Caves and a fascinating mix of religion that is prominent in the daily lives of the people that live there.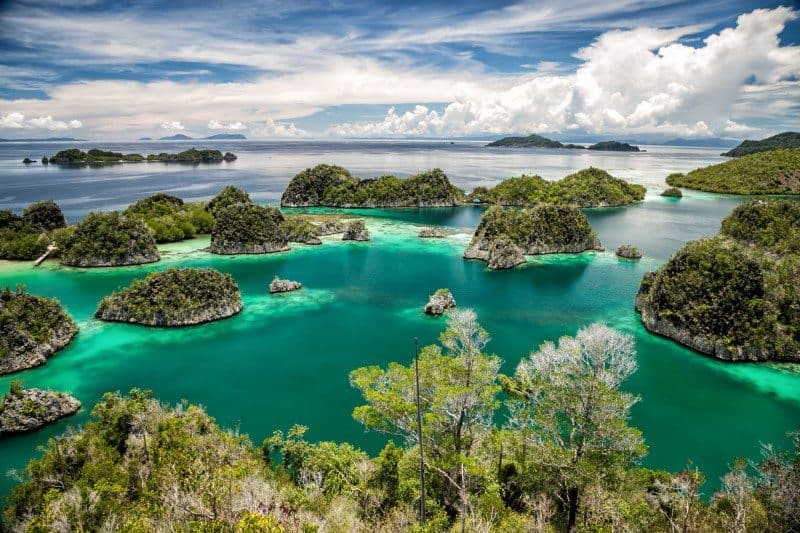 14. Raja Ampat, West Papua, Indonesia
The Raja Ampat Islands of West Papua, Indonesia are hands down one of the best places to visit in Southeast Asia, and one of our personal favorites to boot. This area is incredibly remote and very expensive to visit by Asian standards. This makes the trip there exponentially worth it.
Not only does it offer some of the most stunning scenery you can experience in the world, but the location is smack dab in the middle of the Pacific Coral Triangle. This means the seas are full of lush coral gardens and marine life. It is a divers paradise.
Pair that with some unique Papuan culture and you've got a place that warrants addition to every travel bucket list. If you're thinking of planning a trip here, be sure to check out: Paradise Found in the Raja Ampat Islands, Papua Indonesia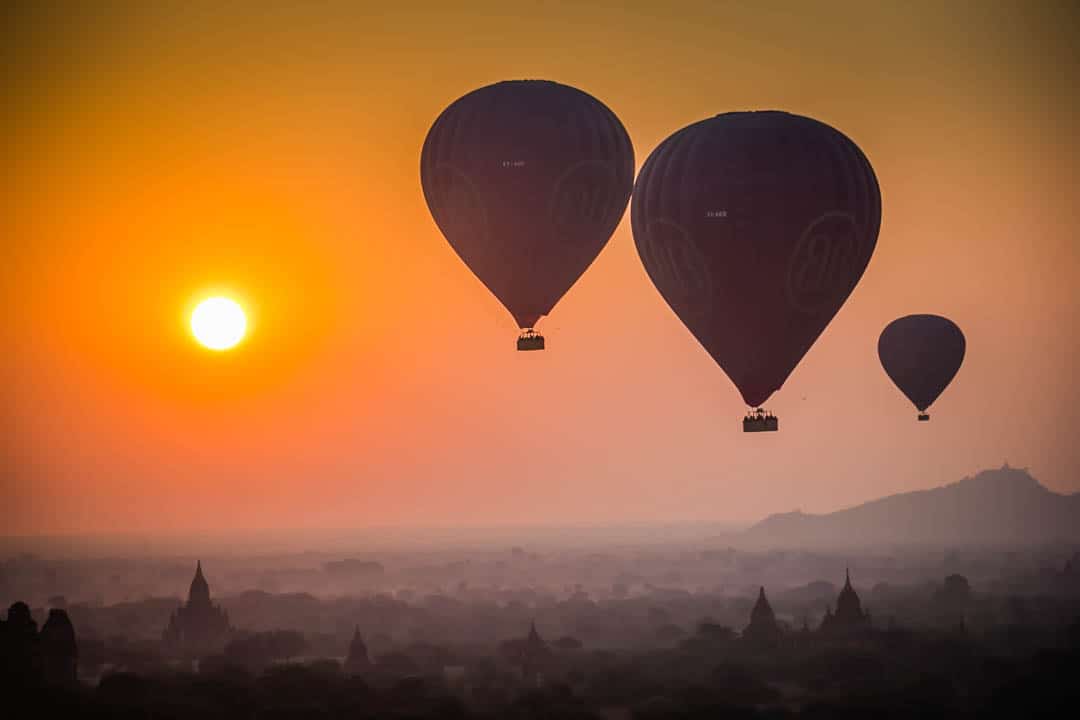 15. Bagan Temples in Myanmar
I'm sure you've heard of the temples of Myanmar, a place where ancient temples shoot up into the skyline for miles upon miles. This place is real and worth adding to your Southeast Asia itinerary.
Located in central Myanmar, Bagan has become a comfortable place to base yourself if you're looking for some temple action. You'll be able to find a wide range of accommodations and plenty of food options here too.
The temple complex itself is huge and even exploring beyond the most popular ones is a good idea. We recommend that you spend your first day on a guided tour, either group or private, to get yourself familiar with the site.
After that, rent an e-bike and set off with a map to explore. Things you shouldn't miss include both sunrise and sunset over the temples. During sunrise, several hot air balloons are launched making for a spectacular photo op.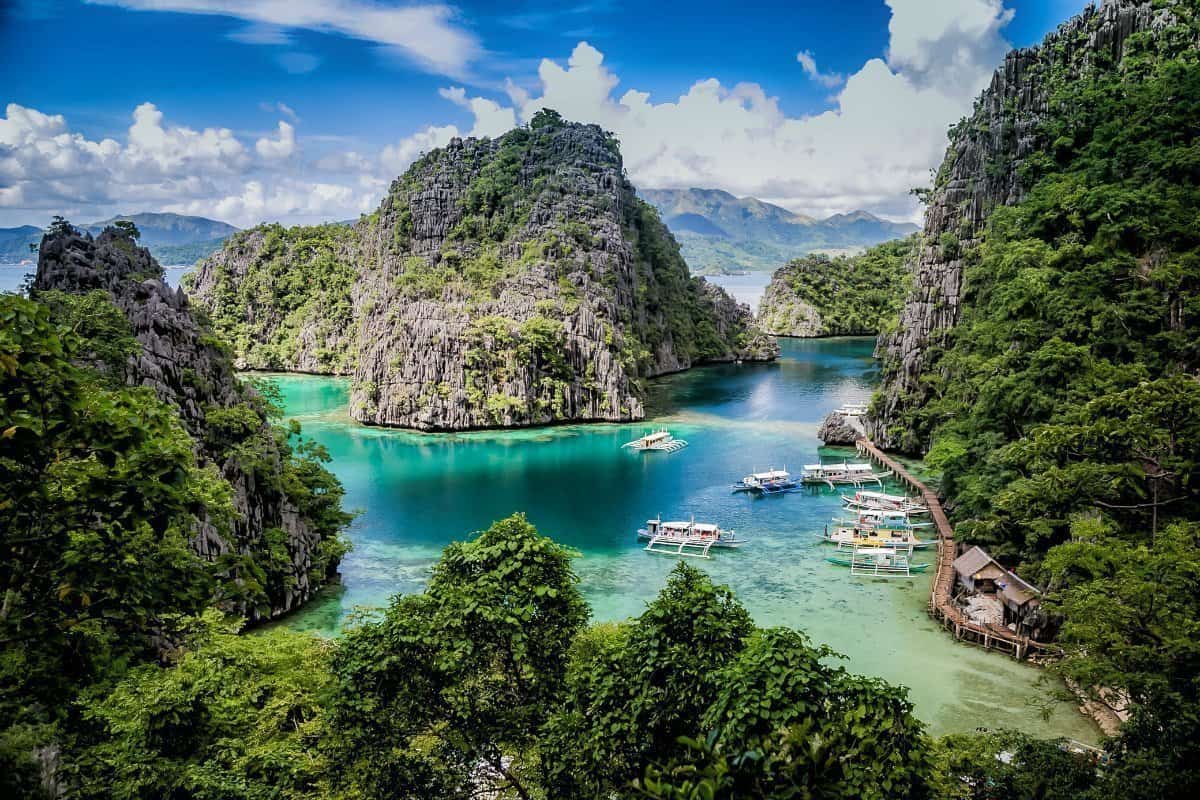 16. Coron, Philippines
This is hands down one of our favorite places in the entire world. We first discovered this little piece of paradise in 2014 during our 2 years of long term travel and have been back several times since.
We simply cannot resist the snorkeling, diving, hiking, kayaking, camping, culture, food and island vibes that come with visiting here. Over the years, the secret has gotten out and the little town of Coron is now a hotbed for tourism.
While we don't love that, we get it. That said, you can't miss it. Go there and visit all the tourist places that have made it famous. THEN, book yourself a private boat and head for the islands that sit between Coron and El Nido. You can thank us later.
Oh, and be sure to check out: Coron Palawan: Itinerary & Best Things to Do. It includes some of our favorite spots.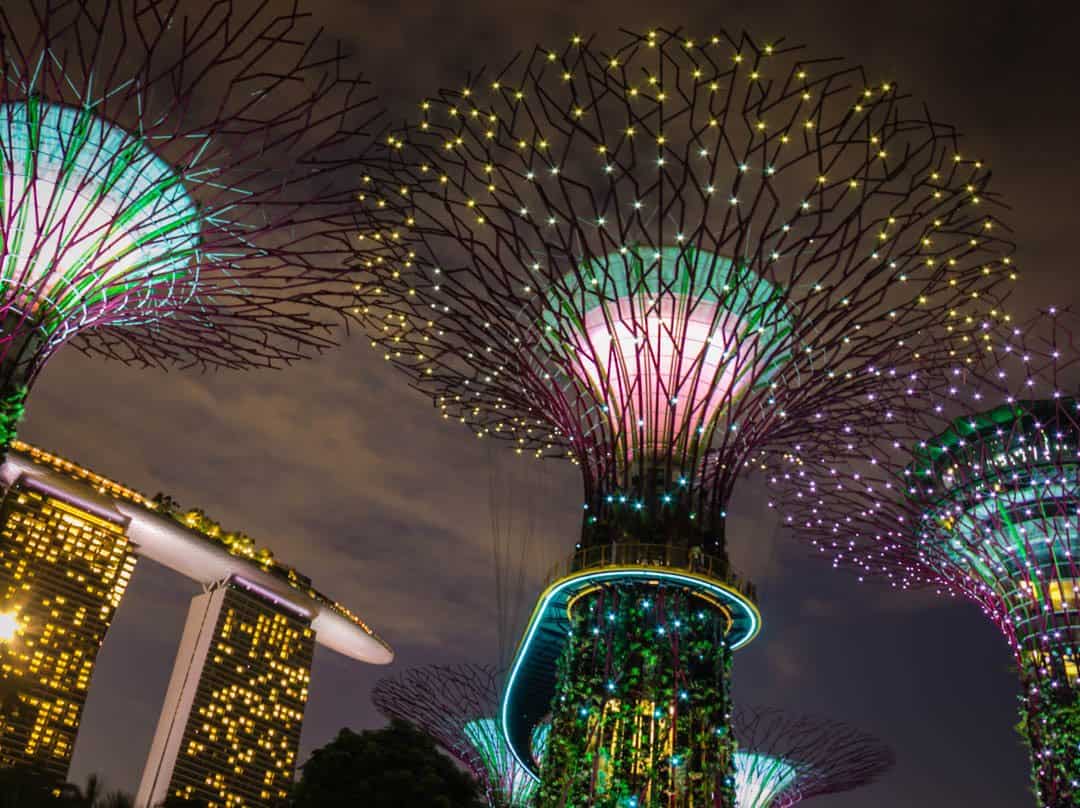 17. Singapore
If you've seen the movie Crazy Rich Asians, then you know what you're in for. Singapore is a fabulous city that contains an incredible amount of diversity packed into a small, very small place. Because of this, you'll find it's a very cool place to visit.
If you've been to any of the other megacities in Southeast Asia, you'll find Singapore to be much more sophisticated. Of course, that also means it will be a much more expensive visit than you'll find in other countries.
Don't let this deter you, though, as any concerns you had about spending will disappear when you're sitting in the park watching the light show at Gardens by the Bay. We found that despite the increased costs, the city offers a lot of free options.
To plan your visit and put together the perfect itinerary, or maybe find some inspiration, be sure to check out: 11 Magical Things to Do in Singapore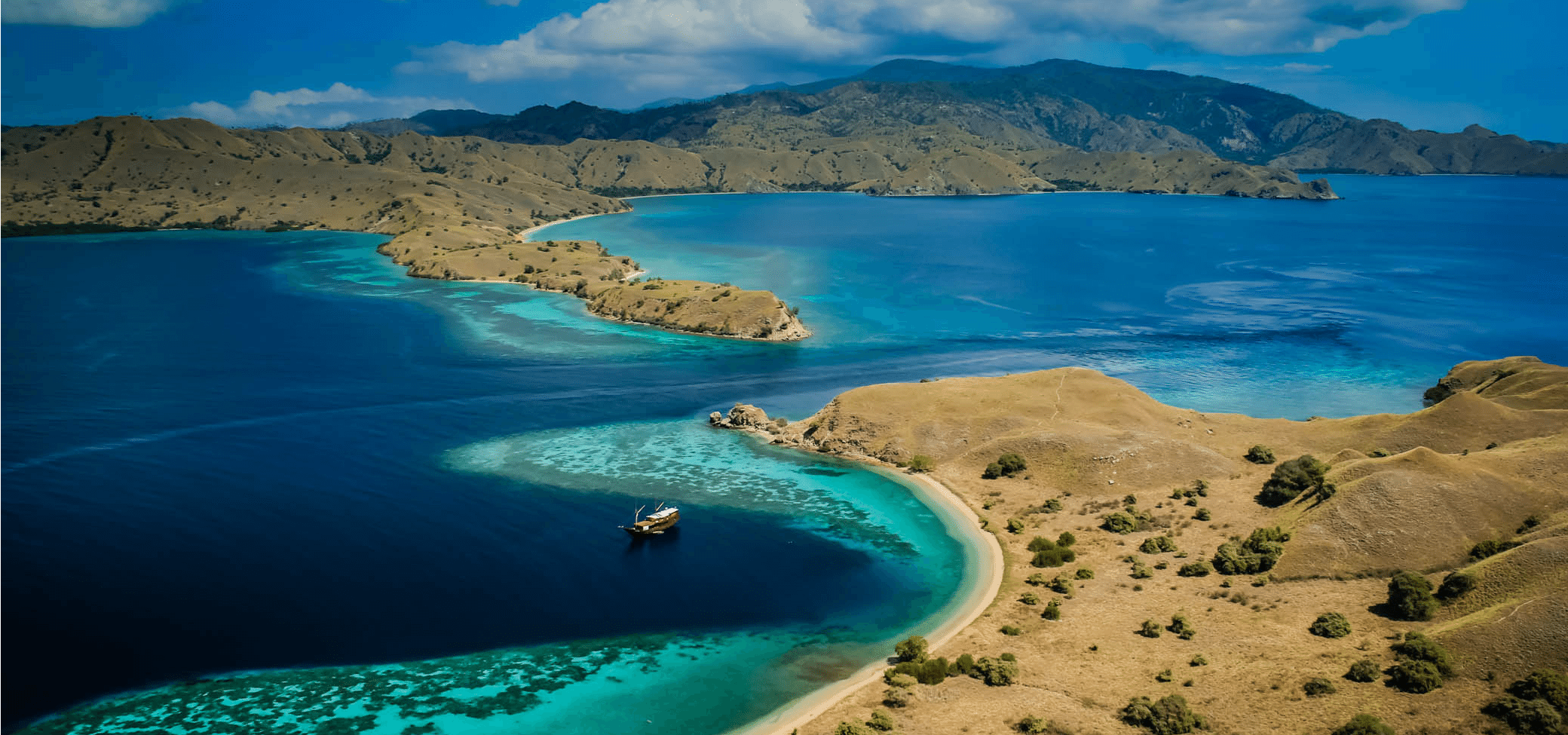 18. Komodo Islands in Indonesia
While this group of islands is known for its beauty, landscapes and scuba diving, it also the only place in the world where the Komodo Dragon still exists in the wild.
The best way to experience these islands is to join a small boat tour that travels between Lombok and Flores. These itineraries will stop off at the most famous and beautiful spots along the route, including one of the islands where you can see the Komodo Dragons.
It is also possible to base yourself in Labuan Bajo on Flores Island and take day trips. You'll need a solid week to really see the best this area of Indonesia has to offer and it will be time well spent.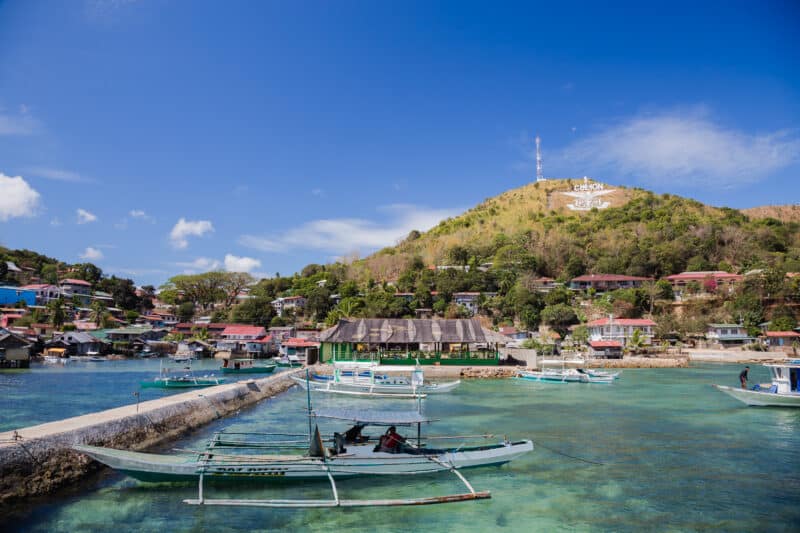 19. Culion, Philippines
I hesitate to share this place, simply because in the five years I have visited this place it remains virtually unchanged. This is despite the boom in tourism from nearby Coron. That said, I don't see that changing much because access to this island is neither frequent nor easy, even to this day.
This means if you are able to find yourself on Culion Island, it will be a special experience. Not only is the island beautiful and surrounded by some of the best reefs we've seen in Southeast Asia, but it also has a fascinating story to tell.
This island was served as one of the largest leper colonies in the world and was the place where the best treatments, and eventually cures, were founded. Much of the historical aspect from these days has been preserved, so stepping onto this island is like stepping back in time.
They have an extensive museum that documents the years the island served as a leper colony and the original town that was built to house the infected and medical staff is still standing. Walking the streets you will find well-documented history on building plaques.
If you want to visit Culion while in the Philippines, be sure to plan ahead. There are irregular boat services coming from Coron Town. It is also possible to visit as part of an El Nido to Coron expedition.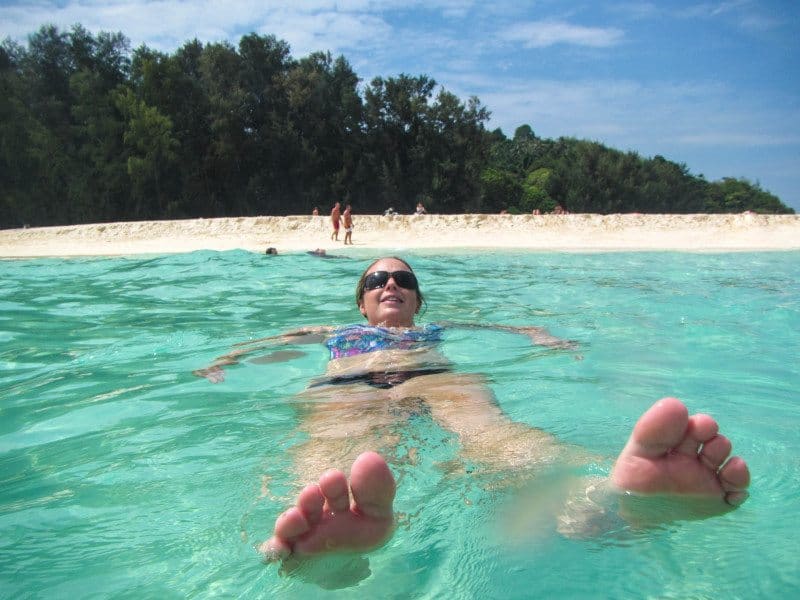 20. Phi Phi Islands, Thailand
I know, I know, the Phi Phi islands see a lot of tourists. To be honest, it is a backpacking haven and the islands are a bit wild. However, this doesn't discount the natural beauty that can be found throughout this part of Thailand.
If backpacking is your thing and you're traveling on a budget, you'll find plenty here. If you're looking for a more exclusive experience, I'd recommend heading for one of the higher-end properties. You'll enjoy a gated property with a private pool and place you can actually relax amidst the chaos.
Using the main island as a base, you can explore the region on various boating trips. You'll be able to access secluded islands, reefs, and communities that make this area special.
To get a full grasp on the area, be sure to check out: Phi Phi Islands in Thailand: Everything You Need to Know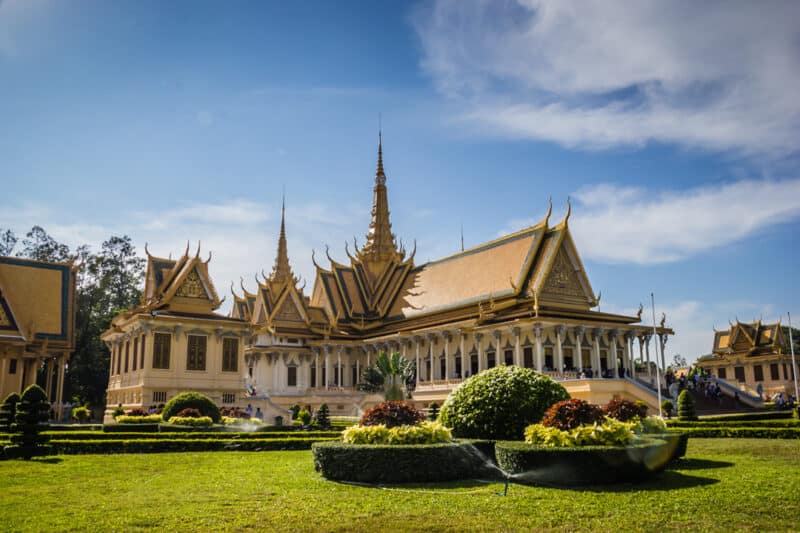 21. Phnom Penh, Cambodia
While you might be tempted to skip the capital city and head straight to Siem Reap to do some temple raiding at Angkor Wat, Phnom Penh is a fascinating city that shouldn't be missed.
The thing that surprised me the most was the random palaces and buildings that are built around the city. Central Phnom Penh is very much what you would expect from a large Asian capital, but there are also plenty of green spaces and a beautiful ocean walk to enjoy too.
If nothing else, a visit to Phnom Penh is humbling and a bit essential to understand the history of Cambodia. The city served as the center of the massive genocide in the Vietnam War era.
The Tuol Sleng prison stands today as a museum and it is possible to visit the killing fields closest to the city to really try and grasp this mass tragedy. It's not an easy thing to experience, but essential as a traveler.
If you're interested in what the experience of exploring this dark part of history is like, be sure to check out: The Other Side of Cambodia: Tuol Sleng Genocide and Killing Fields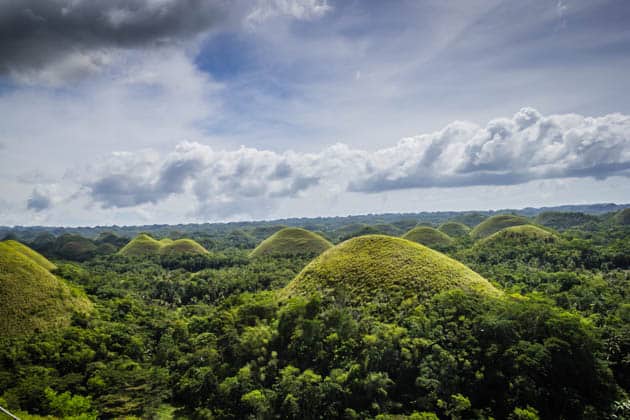 22. Bohol, Philippines
Often overlooked by the more famous areas of the Philippines like Siargao, El Nido, Coron and Cebu, the island of Bohol is well worth a visit. The interior of the island is vast and lush with tropical forest and the island itself is surrounded by superb dive sites.
The main draws in Bohol are the Tarsier Sanctuary and Chocolate Hills. Both can be visited either independently or on a tour. When we visited, we rented a scooter for our 5 days on the island and chose to explore on our own.
Navigating the island and getting fuel was easy. We even suffered a blow out on our bike and some boys from a nearby village helped us repair the hole and air up our tire.
If you come for the diving, I'd recommend heading to Panglao, a close island that is connected to Bohol by a bridge. This little place has a great beach vibe and serves as a base for some of the best scuba diving in the Philippines.
Read more and plan your visit: 24 Bohol Tourist Spots & Things to Do That You Cannot Miss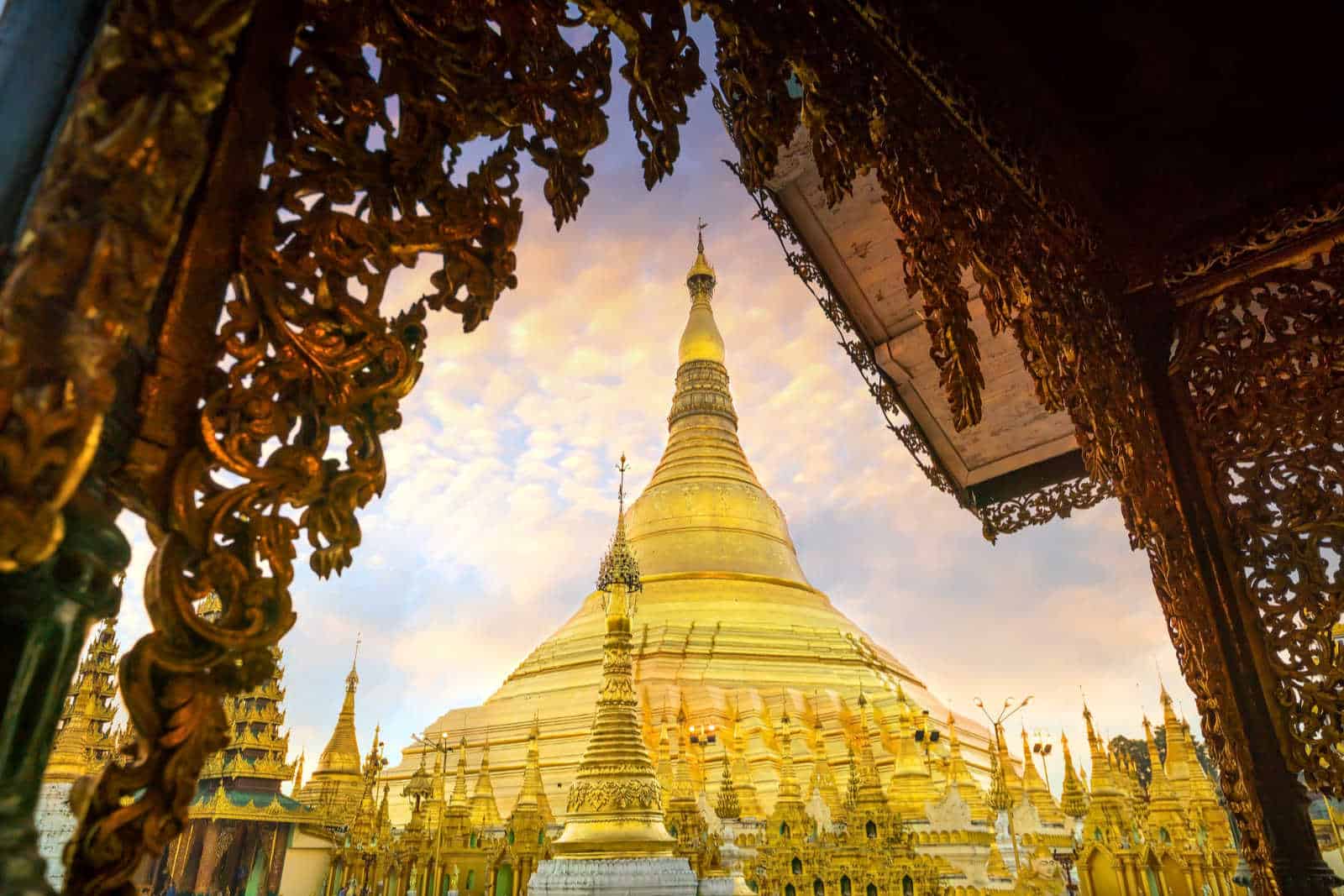 23. Yangon, Myanmar
People tend to overlook Yangon, in favor of only visiting Mandalay, when planning a trip to Myanmar. This is because Mandalay is closer to the main attractions in Myanmar, such as Bagan and Inle Lake.
This is, however, a giant mistake. Yangon is the cultural hub of the country and a right of passage for anyone that chooses to visit Myanmar. It lacks major infrastructure, but don't let this deter you.
It has massive and beautiful central markets to explore, huge pagoda complexes, like the one pictured above, and an eye-opening train route that takes you on a circle tour around the city.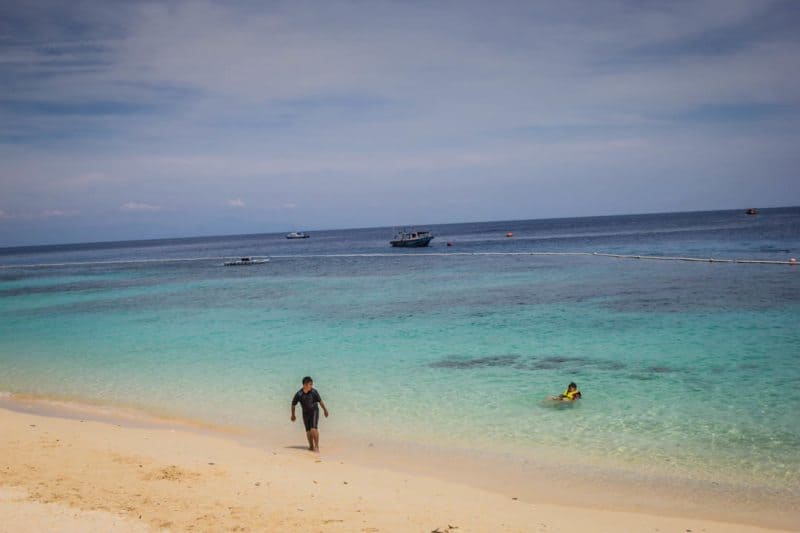 24. Terengganu Region of Malaysia
Even though the Western side of Malaysia is the most visited, you'll be surprised to know that it doesn't actually contain the best beaches in the country. For that, you'll want to head east and visit the Terengganu region of the country.
Some of the best scuba diving off mainland Southeast Asia can be found here (Philippines and Indonesia aside) and you'll find a stunning paradise that is far from the crowds.
Some of the best areas to explore include Redang Island and the Perhentian Islands. Both have decent infrastructure for a wide range of budgets. That said, making arrangements can be a challenge as not all businesses are online.
Plan well in advance if you want to guarantee a certain type of stay. If you're more adventurous, it is possible to wing it and just show up once you are already in Malaysia.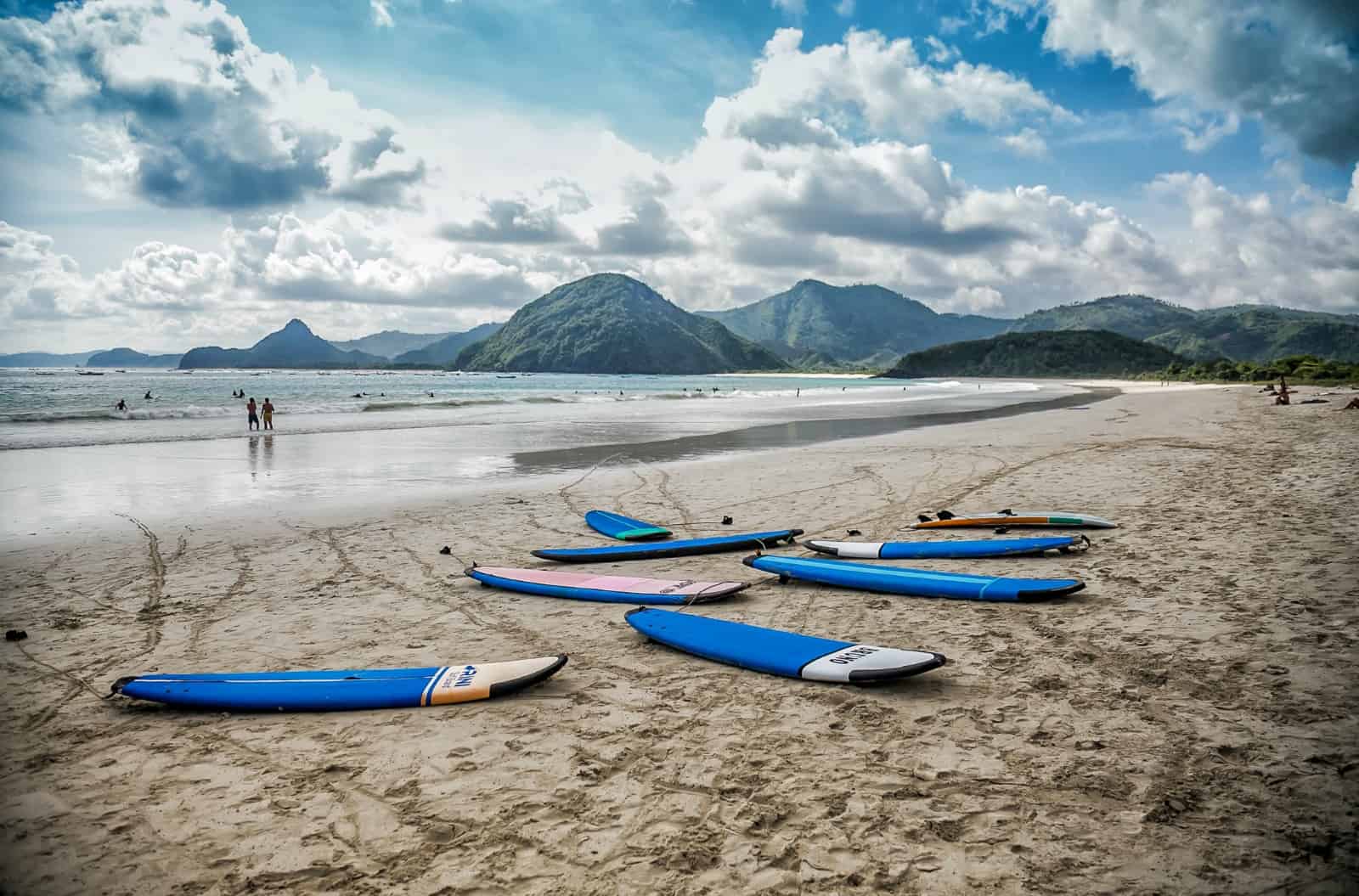 25. Lombok, Indonesia
Lombok Island is easily one of the best places to visit in Southeast Asia and is hands down one of our favorites. This place is what we imagine Bali was like 30 years ago. It's laid back and without the crowds.
Infrastructure is spread out and nowhere on the island feels crowded. Despite this, Lombok has so many amazing things to do during a visit. It has gorgeous beaches, a lush interior, volcanoes to climb, waves to surf and reefs to dive. It's also a great jumping-off point for the nearby Gili Islands.
When we go to Lombok, it is for relaxation and adventure. If mega tourist spots are not your thing and you dig a chance to reconnect with nature and a travel style of old, then this may just be the place you've been looking for.
More on Southeast Asia:
Did you like this story? Share it!