Time to climb! Have you visited Wat Phra That Doi Suthep while in Chiang Mai? The locals will tell you that you have not visited Chiang Mai until you have climbed Doi Suthep!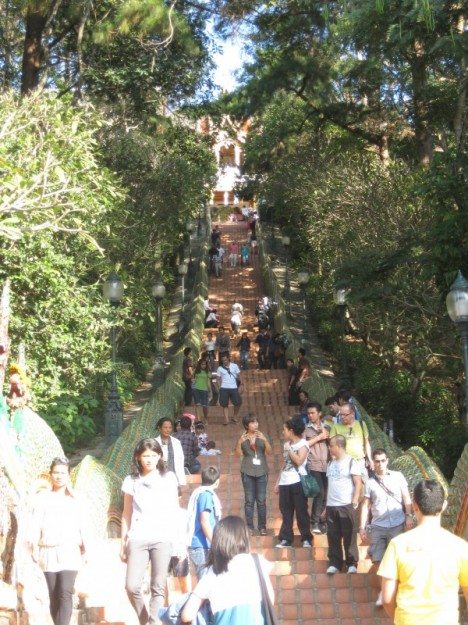 Doi Suthep is a mountain that rests next to the city of Chiang Mai. Many people refer to the temples and mountain as Doi Suthep as a whole, but the charming temple that rests atop the mountain of Doi Suthep is in fact called Wat Phra That Doi Suthep. This temple overlooks the city of Chiang Mai. It's a sacred site to many Thai people and with that being said you must be appropriately dressed and you must take off your shoes before entering the temples.
It is very much a temple in the sky! Your journey starts with a drive out of the city limits of Chiang Mai and up part of the mountains. From there you will be dropped at the entrance to the temple. It is a steep climb of 305 steps to reach the top. Don't worry, there are resting platforms every 100 steps. The trek is steep but worth the climb. The views are beautiful.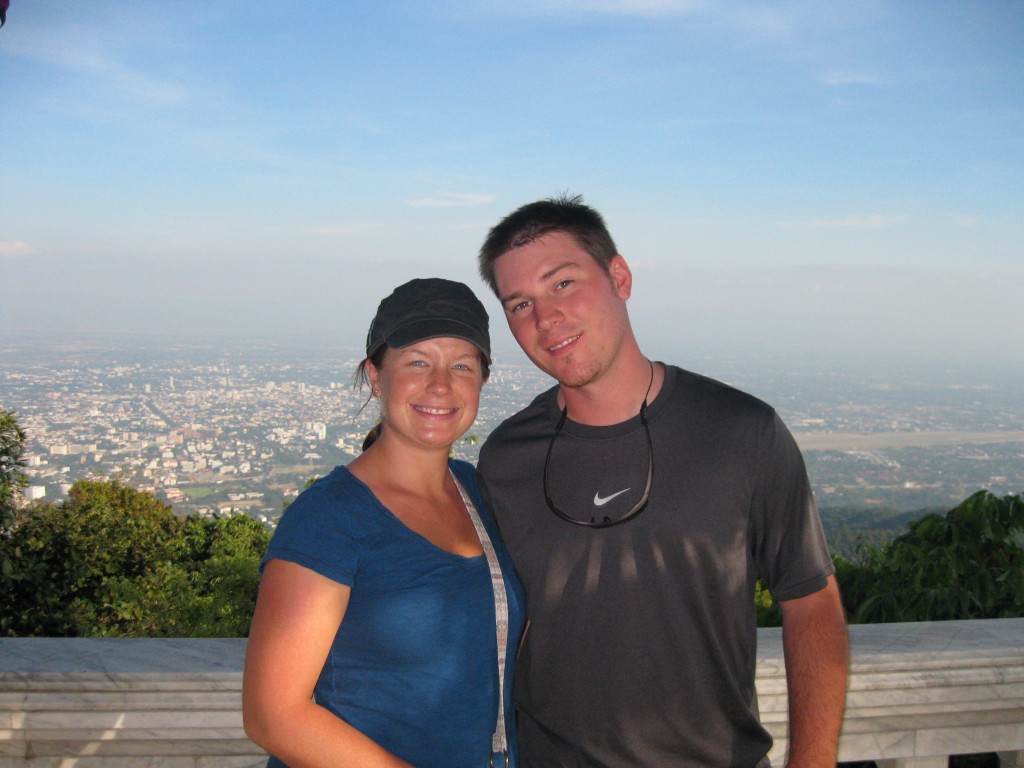 Take in the sights at the top of the mountain. Once you reach the top you are treated to the temple grounds and overlooks. Within the site, you will find traditional Buddha statues and offering areas where you can buy a piece of gold leaf to adhere to them.
Protect yourself or someone you love from evil spirits by ringing the bells. According to traditional belief, the sound of a bell ringing can purify the holy place. So it goes without saying that the bells are one of the sacred objects for the Buddhist temples, so please don't just ring away. You can make an offering and then politely ring the bells.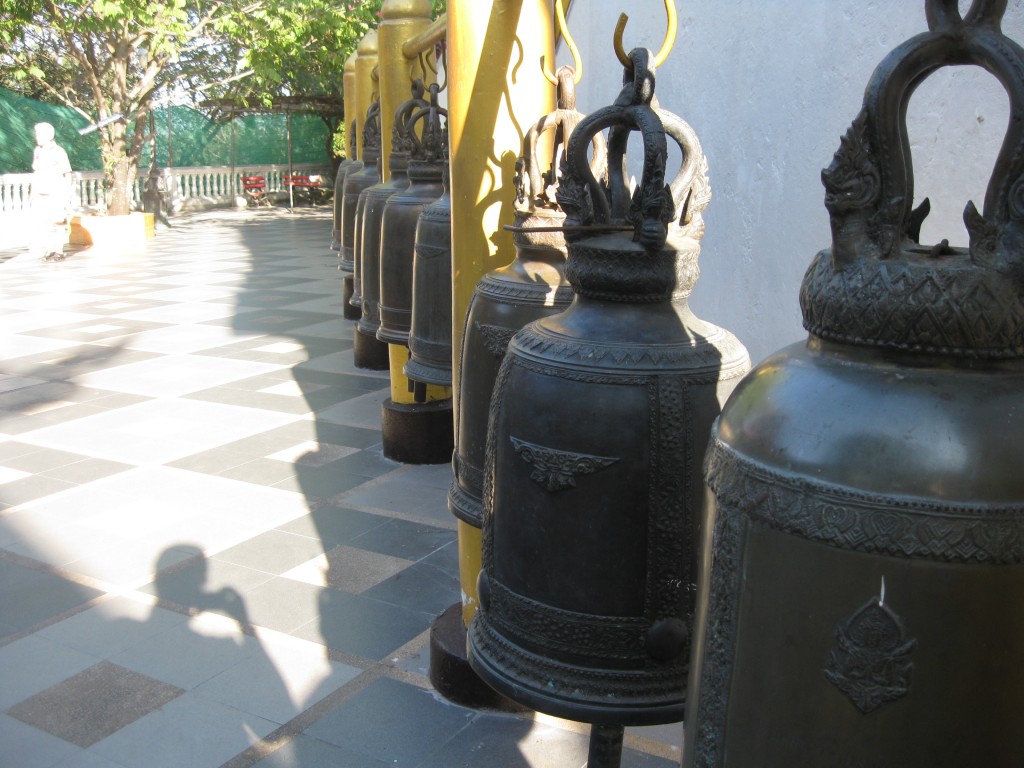 One of the holiest areas of the temple grounds is the original copper-plated Chedi, built-in 1383. You can't miss it and it makes a great photo opportunity. You can also take in one of many different Shrines and do not miss the White Elephant. If you have a guide they will explain the legend.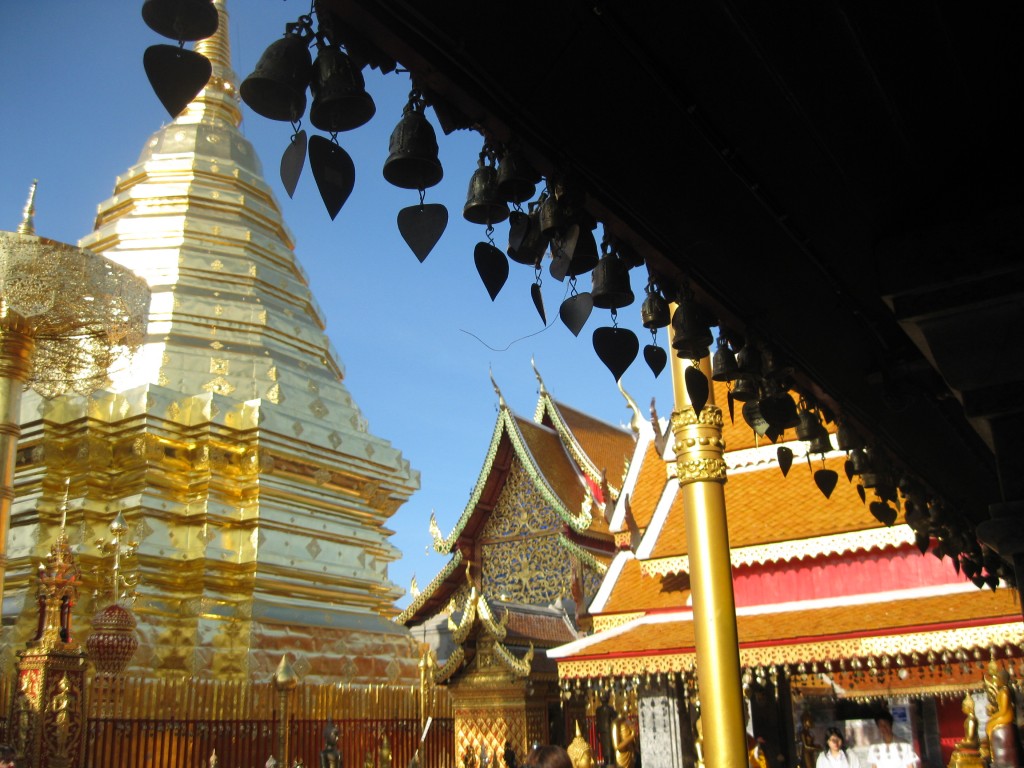 There will be a lot of people at this sight because it's a must see for locals and visitors, but don't let this deter you, take your time and enjoy the views of the city on the other side of the of the temple.
The grounds are well groomed with shiny floors and a variety of plant and flower displays. It is a little piece of paradise that is only rewarded after a good sweat on the trek up.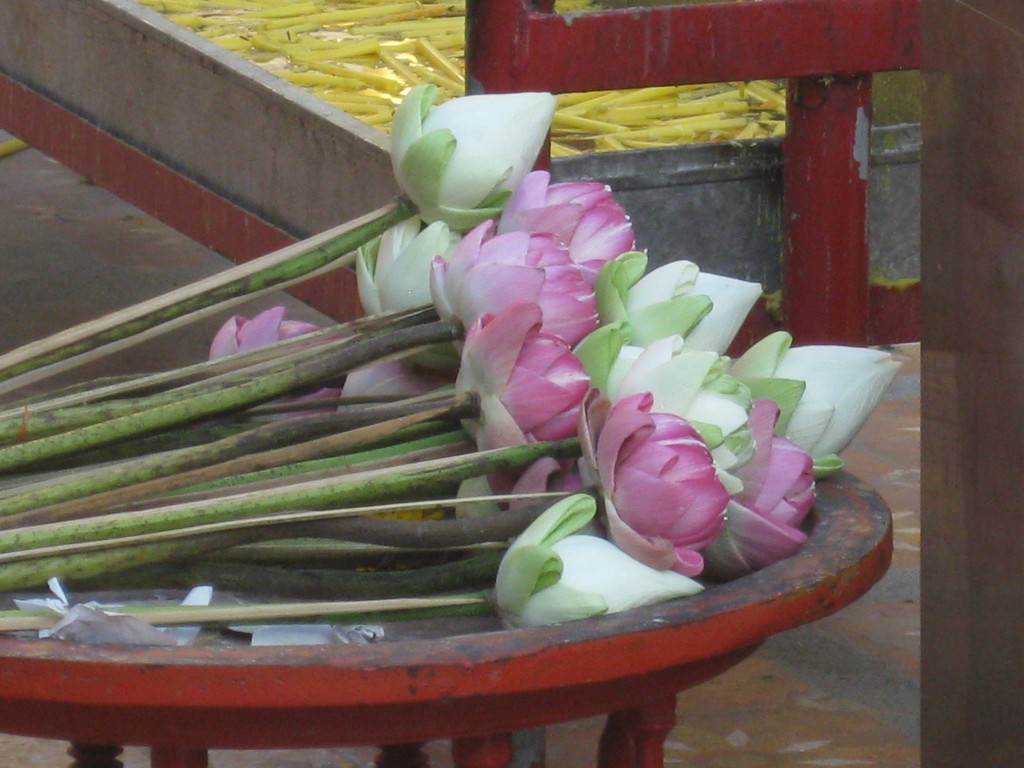 More on Thailand:
Did you like this story? Share it!