One of our favorite things to do during our time in Georgetown, besides eating loads of street food, was to spend our days walking the streets to discover the street art.
The displays of street art in this town are sites to see in their own right. Upon arriving in the city, you can pick up an official street map guide map at just about any hotel or hostel in the downtown area.
The guide map will show you the location of the most prominent ones, which are fantastic, but it is just as fun seeing the random ones that have popped up along the route between the marked ones.
They are all very creative and being painted on historical buildings gives them all a great feel and flare, as all of downtown Georgetown is listed as a UNESCO World Heritage Site.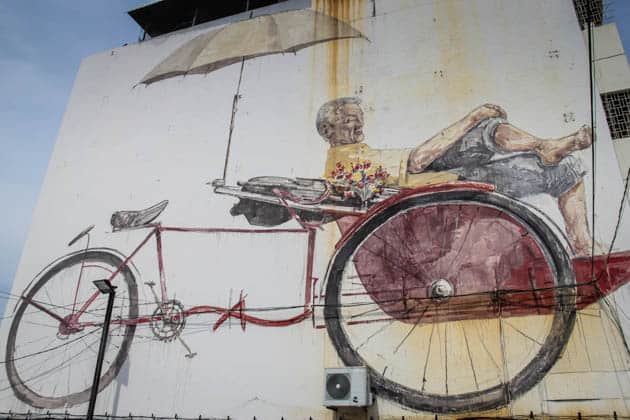 ~*~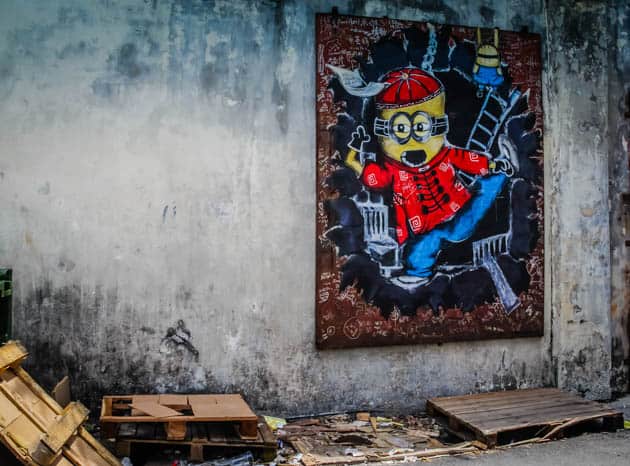 ~Despicable Me is a current fad of Georgetown Street Art~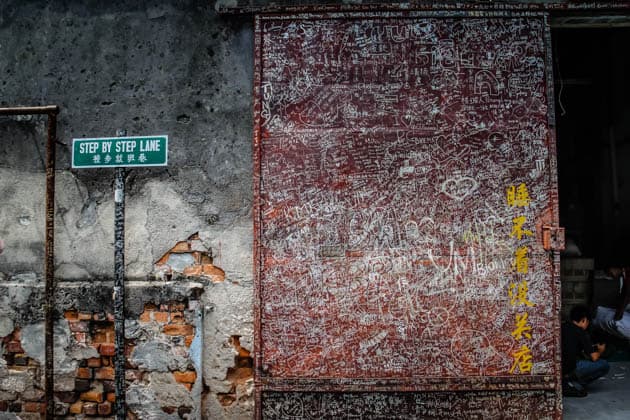 ~Declarations of love on the street~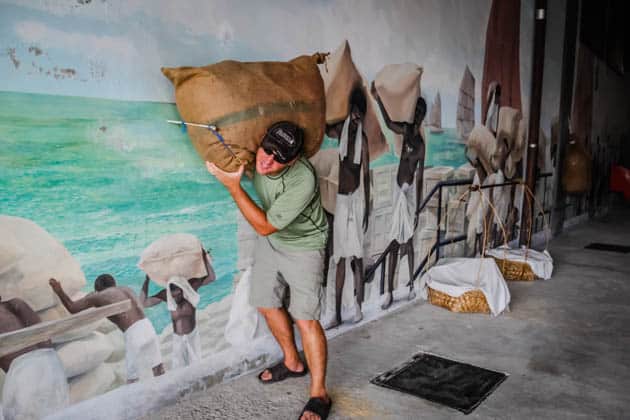 ~*~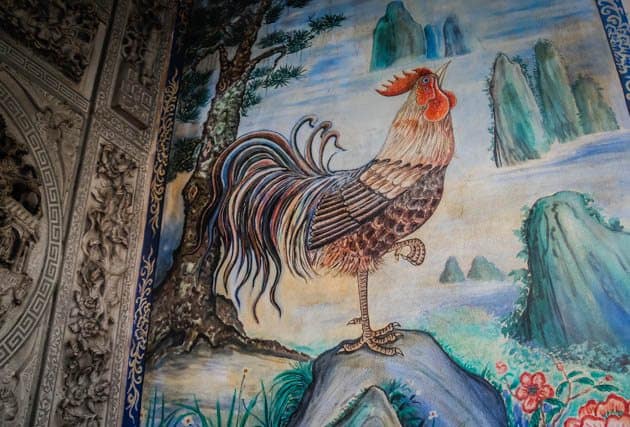 ~*~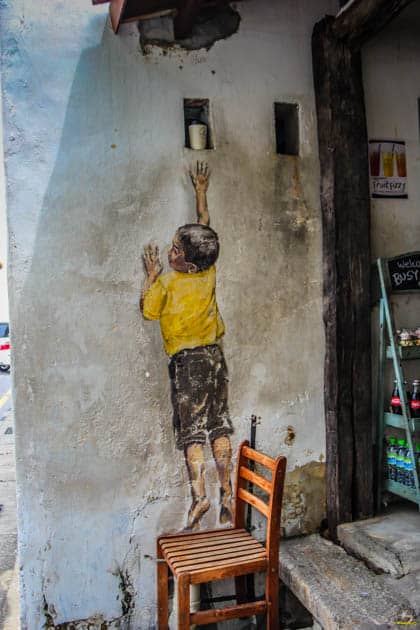 ~Little boy reaching for a cup~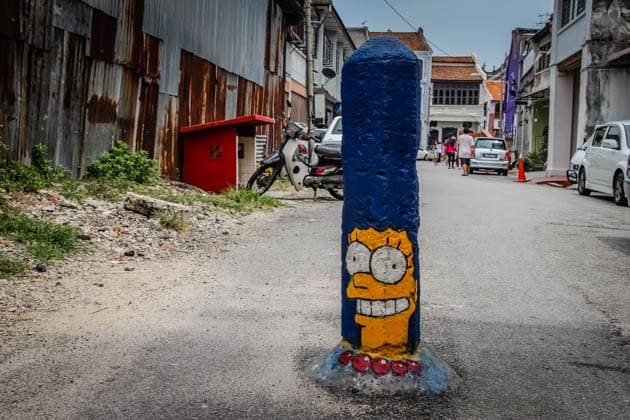 ~Marge Simpson hanging out in the street~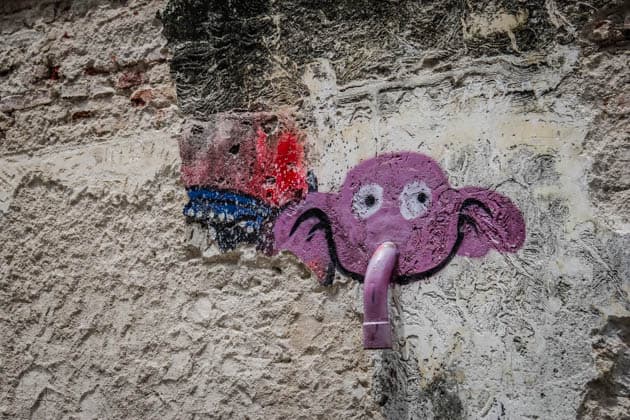 ~*~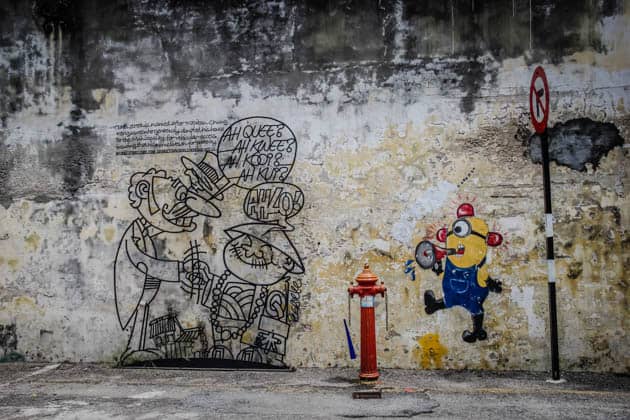 ~*~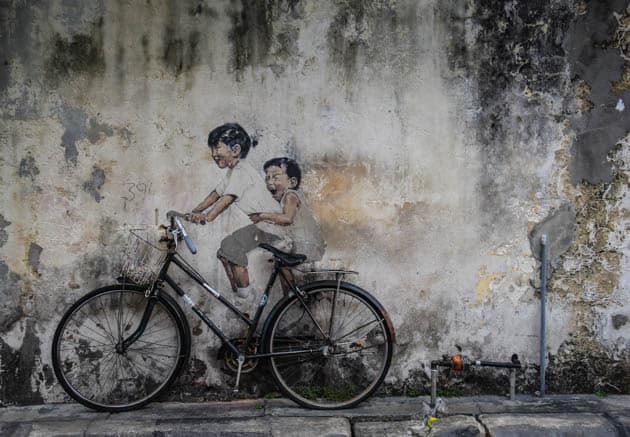 ~Bike is real leaning against the wall~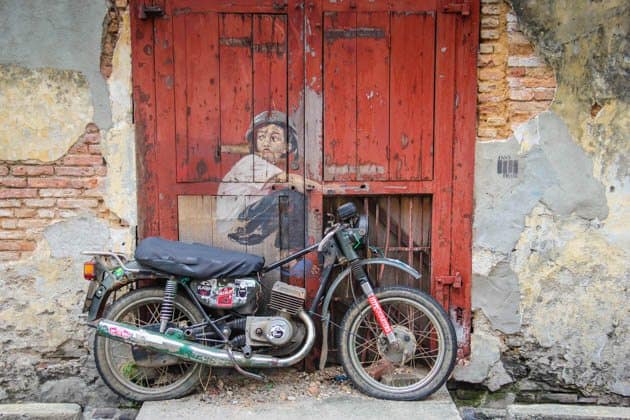 ~The motorcycle is real, the boy is painted on the wall~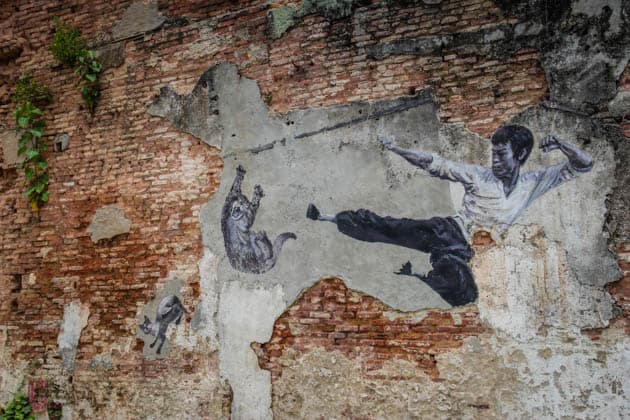 ~Jackie Chan vs. the cat~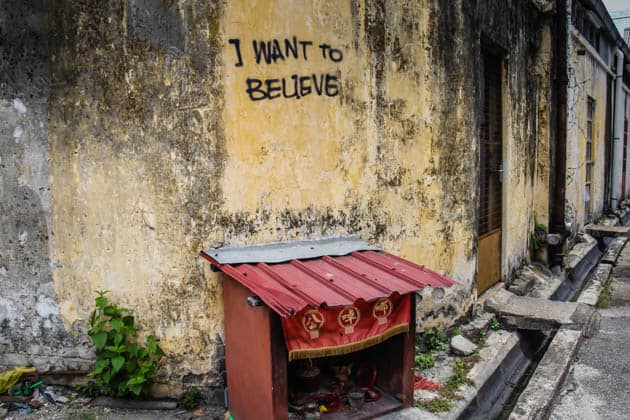 ~This graffiti is so simple, yet so powerful written above a street shrine~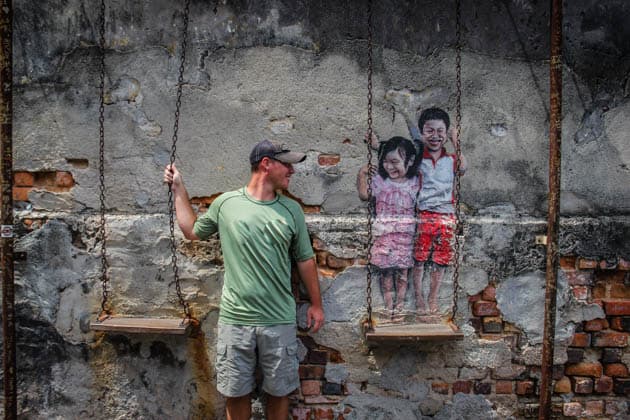 ~Some of the street art looks so real~
Have you had a chance to check out the Georgetown Street Art on Penang?
More on Malaysia:
Did you like this story? Share it!