It's vacation time again and you are looking forward to it but at the same time want to do something different and choose a place that may be off the beaten vacation path.
Whether we are able to take a trip during the summer or for the holidays, it's a time we don't want to waste or make the mistake of choosing a place that disappoints our vacation expectations.
Kuala Lumpur is not often considered but is an amazing place to vacation and has a magical essence that will leave you wanting to visit again. We have listed some of the top things to seek out and experience while vacationing in Kuala Lumpur.
---
Things to do in Kuala Lumpur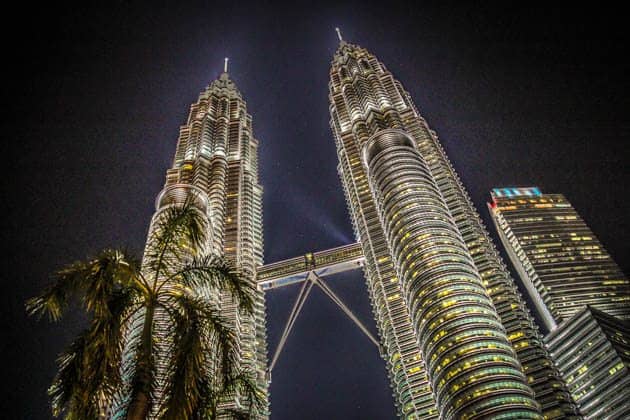 Petronas Twin Towers
These mirrored twin structures are the world's tallest set of twin buildings. The Petronas Twin Towers once hailed as being the tallest buildings in the world at 88 stories high.
They were designed by Cesar Pelli and stand 452 meters tall. They were completed in 1998 and at that time surpassed the Willis Tower in Chicago as the world's tallest building.
However, Petronas lost that title in 2004. There is a sky bridge joining the buildings at the 41st and 42nd floors that is been featured in many movies and is one of the most popular pictures of Kuala Lumpur.
The Petronas Twin Towers is a popular site to visit and house many large companies as well as an upmarket shopping mall that is a huge tourist draw.
Central Market
The bustling and artistic community of Central Market, also known as Pasar Seni, was built in 1928 and was originally a place for locals to exchange and acquire goods from one another.
This modern-day market is now frequented by visitors and travelers as well as the locals. It is a kin to a high-end boutique flea market in any major American city.
The prices are very affordable and the merchandise has a local flair to it, which is a big draw for tourists. You will be sure to find souvenirs to take back home and probably a few things for yourself while cruising the Central Market.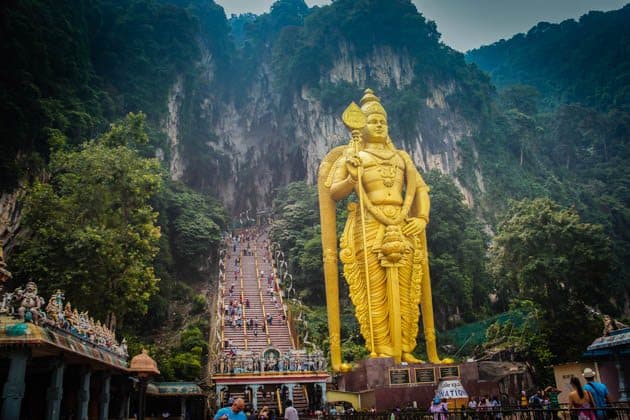 Batu Caves
If you trek a short distance north of Kuala Lumpur you will find an limestone mountain face that houses three major caves and a handful of smaller caves called Batu Caves.
This site boasts as being Kuala Lumpur's most visited tourist attraction. The temple is 100 years old and features many idols and gold statues that have been erected symbolically in honor of the Hindu religion.
The inner temple, which houses limestone formations that are said to be over 400 million years old, is one of the most important landmarks by Hindus. Here you can visit Cathedral Cave, which is the largest of the Batu caves and houses several Hindu shrines.
This is a site that is rich in history, art, and architecture.
Read more about our second visit to the Batu Caves here.
Sunway Lagoon Theme Park
This very popular theme park is located in Petaling Jaiya which is a thriving town about 15 km southwest of the city center. Whether you are a kid or a kid at heart there is something for everyone in this vast playground.
You will have no trouble spending an entire day here enjoying the activities. You can relax in the man made slow river ride, surf in the huge wave pool, or experience the more harrowing waterslides that aren't for the faint of heart.
Sunway Lagoon stretches a vast 80 acres and is the home of the world's largest man made surf beach. The park is split into five different sections and include the Water Park, an Amusement Park with rides that aren't so wet, an Extreme Park for people who really want to push the limits, Scream Park with hair-raising roller coasters, and the Wildlife Park for people who want to immerse themselves in the local animals.
Whether you want to ride the surf simulator and show off your skills in one of the surfing competitions or speed down a six-lane waterslide in the Congo challenge, you'll find an activity to thrill you.
There are also several places to grab a bite to eat so you won't go hungry by any means. It's an interactive and fun way to spend some time on vacation and a stop that is a must when vacationing in Kuala Lumpur.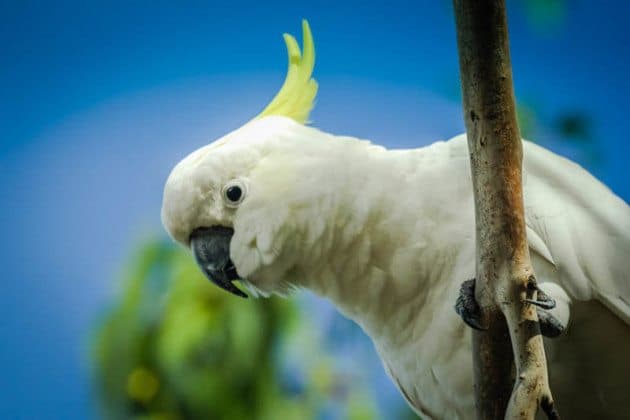 Kuala Lumpur Bird Park
If you'd like to explore some of the local wildlife then a visit to the Kuala Lumpur Bird Park is the stop that you'll enjoy thoroughly. It is one of the regions gems and boasts as being the world's largest covered bird park. It is home to more than 3000 birds from 200 species that very from local to others from all over the world.
Unlike several smaller bird parks that are close to the region, handling the birds is actually encouraged. In fact, most of the birds in this vast park are very accustomed to human contact and love to be petted and handled.
You are assured and up close and in-depth experience with some of the most intelligent and beautiful birds in the entire world.
Considering a Trip to Kuala Lumpur Soon?
There is so much to see and do in Kuala Lumpur. Before you leave you will already be planning your next visit to this beautiful and fun filled city. This shopping is top notch and the food and culture are a beautiful addition to an already interesting and fun vacation.
It offers the best of everything including the modern feel of their bustling urban markets and the beautiful natural wonders that will have you exploring in the wild. There's something for everyone and you will definitely want to return on your future vacations.
Additional information on Kuala Lumpur can be found on Lonely Planet and WikiTravel.
More on Malaysia:
Did you like this story? Share it!