For as long as I can remember, I have had visions about the paradise that can be defined as Bali. I had never been there, but in my mind when someone said 'Bali' I immediately thought of paradise.
Ask anyone around you to come up with one word when they hear you say Bali. I will guarantee they will say something that revolves around tropical, paradise and beaches.
They may even mention Eat, Pray, Love, which seems to be a common correlation to the island.
So you can imagine my expectations about visiting Bali, as they all involved similar thoughts. I was in love with the prospect of visiting such a unique place and had visions of beaches and serene calm every time I thought of the island. Boy, was I mistaken.
Don't get me wrong, I still enjoyed our time in Bali and have been back 3 times. For everything I didn't like, there was something that I did.
The island just didn't live up to my expectations of what I thought a visit would be like. It was a sad reality but having been and gotten that out of the way, I now love Bali in a different way.
Crowded Beaches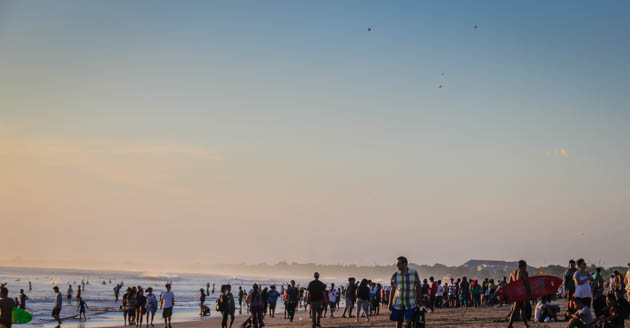 Arriving in Bali and visiting the beaches in Kuta left me sorely disappointed about the images I had harbored in my head about the magical island of Bali. The beaches were non-exciting, dull brown sand with wild surf crashing.
The beaches were so full of people; you could hardly reach the water. The constant stream of pushy people was enough to cause us to stand back and just gawk in amazement. As if that wasn't enough, add pushy locals chasing you while trying to sell you stuff.
Maybe I am just spoiled by having visited many islands in the Caribbean and taken trips to beautiful beaches in Thailand, but my expectations for what defines a nice beach are up there. And quite frankly, Bali just doesn't have it.
I could see it trying to show us subtle glimpses of the paradise it maybe once was, but it is too masked by obnoxious tourism to shine through to its roots.
You cannot go to a beach here and simply enjoy yourself without being half trampled by the passing crowd or constantly haggled by the touts.
Tourism Impact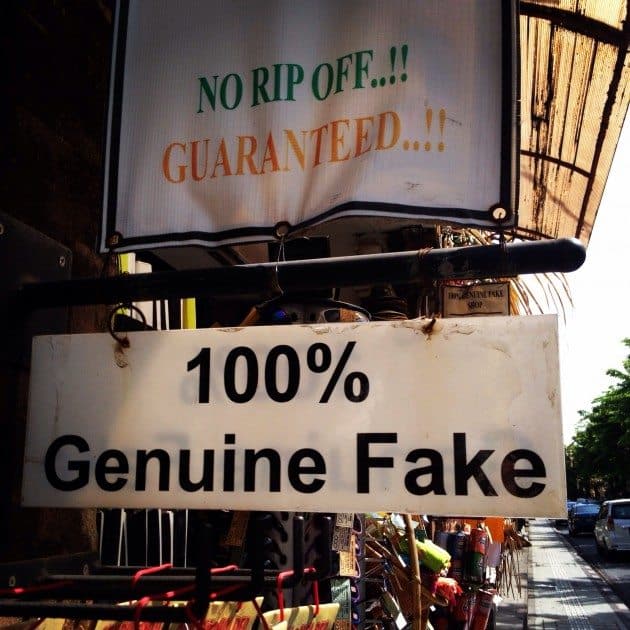 It is really great when a country is given a boost by tourism, it helps the locals and the businesses, but in Bali, it has taken on a whole new meaning.
Walking down the streets in Kuta you are constantly accosted by locals trying to sell you stuff, trying to get you to eat at their restaurant, trying to sell you transport, trying to sell you Viagra (yes, Viagra), trying to push you into their shops, you catch my drift.
It is exhausting and at some point during your stay, it ruins part of your vacation/trip. We attempted to escape the madness of Kuta by heading inland to Ubud, which is a lovely little town in the rural center of the island.
Although we had a lovely stay here, unfortunately, the madness is seeping deeper through the island. We found ourselves constantly hassled in much the same way as we had been in Kuta. They aren't as aggressive here, but it's only a matter of time.
Pushy Locals
This is slightly the same as above but takes on a different meaning. When you do actually decide you want to do a little shopping and start wandering through the markets you naturally expect some haggling. This is all part of it.
You are told at every stall to come in, take a look, just looking, no problem. Followed by a cheap price, cheap price for you.
You finally spot something you like, so you wander in, maybe try it on, it doesn't fit or you don't like it, look at something else and ultimately don't see anything you have to have, thank them and leave.
No big deal, right? Wrong. This has led to many women throwing amazing tantrums about us leaving their shops without buying anything.
Screaming to other stall owners and shouting down the hallways, 'Oh my God, these people do not buy anything'! Seriously? I didn't see anything I liked, why are you throwing a tantrum? This happened to us twice in 1 hour while shopping in a local market.
The sad part is although I didn't purchase anything at first, I just wanted to check out one other stall and then return to probably make a purchase. But after the display of a tantrum, sorry, I won't be buying anything from you today.
Blatant Rip-Offs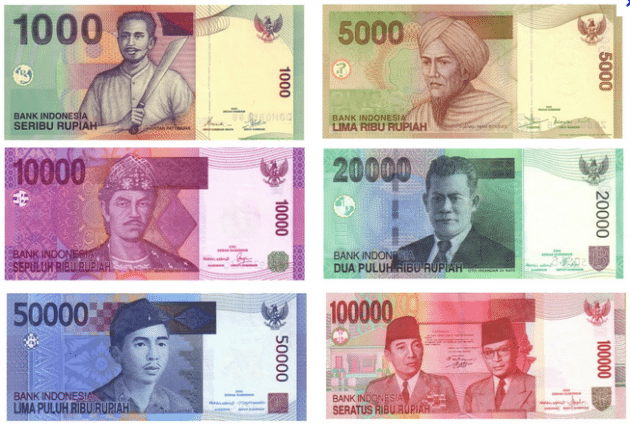 On our first visit to SE Asia, we didn't have one occasion of someone trying to blunt face rip us off. Since we arrived in Bali, I can't even begin to count the number of times we've caught blatant rip off attempts on us.
Besides the short change at the register, which happened in the first 24 hours we were here, I think my ultimate favorite is the 'I don't have change' excuse. It seems the more western the place, the more prevalent this is.
You just finished having a peaceful meal in a nice little place and ask for your bill. They bring the bill; you look it over and then pay.
Two minutes later, you are handed back your change and being told they don't have all your change. Sorry. It is usually the 1,000-9,000IDR over the round number.
Excuse me? This is a busy place and we BOTH know you can provide me with the correct change. They usually stand there waiting for you to say, no worries, keep it. I refuse to do this.
Although it isn't much to me, in terms of exchange, it is still my money and I am the one who gets to decide how it is spent, not some waitress trying to short change me.
This practice is too common and something we should all be mindful of when visiting a place like Bali, it isn't ok for them to short change us on their terms because they think we can afford it. For lack of a better word, that is extortion.
Traffic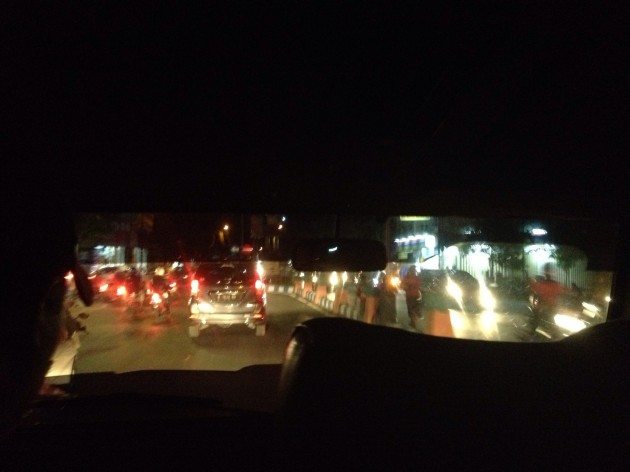 Getting around Bali can be a painful process because the streets are overloaded with scooters, cars, buses and trucks. Moving anywhere, even in the rural areas takes forever.
Nothing I say can really prepare you for this but you need to take traffic into account for every single transfer you make. A short trip to Ubud can take hours if traffic is not flowing.
The abundance of scooters just causes congestion that doesn't flow well on the streets. Just when things flow, hundreds of scooters edge in causing cars to stop while they zip in and out of traffic.
You can't count on being anywhere in a timely fashion, and although it is nobody's fault, it makes moving around and exploring very slow. We found that staying in places and making short runs to see things was the best approach.
When we visited Ubud, our bus there took almost 3 hours because of traffic and on the way back to Kuta, took 2 hours. Both times we were told it was an hour to hour and a half bus ride.
Bali Conclusions
You may think that this article is about being negative, but it isn't.
I was just as shocked by all this as I am sure you are after reading this article. I wasn't prepared for how crazy it would be there, but I can now safely say that I have picked Bali up out of my 'dream destination' bucket and dropped it into the 'Asia wanderings' bucket.
Despite it all, there is still magic in Bali and I would still recommend you take a chance and seek them out.
Some great reading if you're planning a trip to Bali: Avoid the Bali Crowds – Uncovering the Hidden Gems
Have you been to Bali?  What were your thoughts on your first visit?
More on Bali:
Did you like this story? Share it!