Following our extended stay in Australia, we found ourselves on an evening flight from Darwin, Australia to Bali, Indonesia. I have dreamed about the day I would be backpacking in Indonesia and it was finally here.
My only regret is that we didn't have more time in such an amazing country. We just left and we are already planning a return trip to some places we missed and places we want to revisit for diving.
During our 4 weeks in Indonesia we visited the islands of Bali, Flores, Komodo, Rinca, Gili Laba, Satonda, Moyo, Lombok, Gili Trawangan, Java, Sumatra and witnessed the eruption of the volcano on Bima as we flew over it to Flores and then sailed past it on our way to Lombok.
We have done so many things here that I never thought we would never have the chance to do.
Either one of us could bore you for endless hours about all the adventures we had during our time in this country, but for your sake, and ours, we will give you an overview to help you decide if Indonesia is the country for you and what you can expect to spend on a visit to this unique country in SE Asia.
Don't leave home without: Lonely Planet Indonesia (Travel Guide)
---
Backpacking in Indonesia: 4 Week Recap
---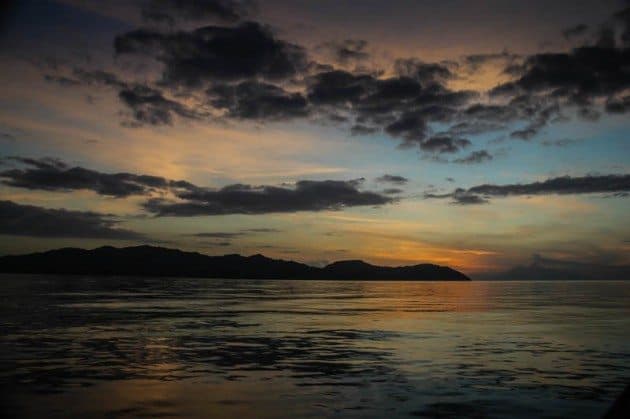 What We Loved About Backpacking in Indonesia
Oh my, where to even start. We knew this country would be amazing and it didn't disappoint. Comprised of 17,000 islands it's hard to not find something to suit your tastes.
This country is a huge gateway to adventure travel and a fantastic place to enjoy it. Nowhere else in the World can you sail to a remote island and hike with Komodo Dragons or snorkel over untouched, pristine reefs. It is truly unique like this.
The Internet was everywhere and it was free. This was so nice for us as we were able to sit still for a few days and really hammer out some work on the blog. We could pretty much walk into any café, on any island, and there would be free WIFI.
We spent many a day sitting in cafes on the beach while we worked and enjoyed the sunshine.
So many of the Indonesian people are genuine, kind and beautiful people. There were many times we had the most interesting conversations with random locals in small towns and villages.
The kids in Labuan Bajo were so adorable and full of life as they smiled at us, chased after us and practiced their English when we walked to town from our homestay each day.
Celebrating our birthdays in Indonesia! I, Lina, turned 31 in Ubud, Bali and couldn't have picked a better place to turn 31. Our day was spent visiting the Sacred Monkey Forest and exploring the local rice paddies that are hidden right inside the village of Ubud.
Unable to find cake (I would kill for some buttercream frosting right now!) we wandered into an ice cream shop for a birthday cone where the lady behind the counter topped me up with an oreo cookie in honor of my special day.
One month later, we celebrated David's 30th birthday in the jungles of Sumatra with a couple of extra-large Bintang's.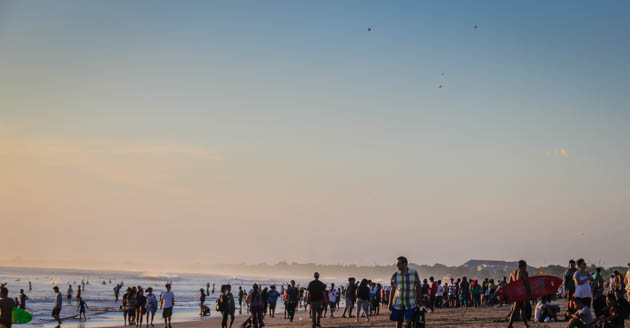 What We Didn't Love About Backpacking in Indonesia
30 day Visa on Arrival. Come on, really? You can't possibly see the best of Indonesia in 30 days. On top of that, they don't make it too easy to extend the visa either.
You can either make a visa run, which adds up fast and is a costly way to get more time or you can apply for an extension. The extension is not an easy process nor something that can be easily obtained.
So to save some money and time, we opted to squeeze what we could into our 30 days and save the rest for another visit.
All of the blunt faced rip-off attempts. This was really exhausting for us as it seemed some sort of rip-off or scam attempt accompanied everything we did.
I mean, you can't really fault them for trying, but when you are pinching pennies and know exactly what is coming in and out of your wallet each day, it gets old. I can't even count the number of times we were short-changed in restaurants and shops.
It's not a reason to skip travel here but you just need to be on the ball 24/7.
The craziness of Bali. We know that this revolves mostly around Kuta, Ubud and that there are still places you can go to Bali and escape the madness. But that doesn't change our first impression of Bali.
We had high expectations for Bali and those thoughts were just shattered when we arrived in Kuta. Despite this, we threw the expectations out the window and dug a little deeper to find much that we ended up loving about the island.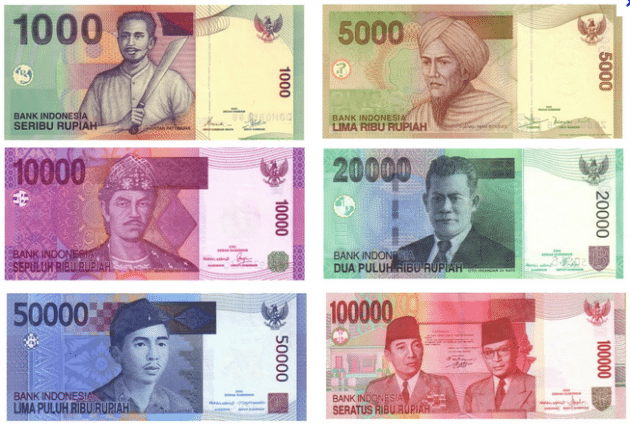 What Did We Spend?
We spent an average of $83USD per day for 2 people while backpacking in Indonesia. YAY! This was our first country where we stayed under our target trip budget of $100USD per day.
However, we had started this country with the hopes of sticking to a $50USD per day budget. As far as every day living, we averaged $30USD per day for both of us.
Two large factors brought our budget up over the target $50; We were limited to 30 days on our visa when we arrived in Indonesia, we had a lot we wanted to do and that meant moving around a lot to squeeze it all in.
This upped our transportation costs and daily budget. The second being that we had a visitor from home for 17 days, this meant we were doing extra things, splurging more on food and drinks and stuff like that.
Transportation: A variety of buses, taxis, boats, vans and planes got us through the islands of Bali, Flores, Lombok, Gili Trawangan, Java and Sumatra during our 4 weeks. We were able to secure some good deals on air, which is how we still kept our daily average low despite all the things we did.
Accommodation: The great thing about Asia is you can get a private room with AC and bathroom for less than $16USD per night. This was a luxury for us after spending many nights in New Zealand and Australia in dorm rooms.
We had a variety of AC and non-AC rooms, but we always rented private with bathroom.
Activities: We did a lot. Our activities included the following; 4-day boat cruise from Flores to Lombok, trekking with Komodo Dragons, diving in Gili Trawangan, hiking Mount Bromo, visiting Borobudur Temple and 2 days jungle trekking in Bukit Lawang.
All of that stuff adds up quick and made up the $50 USD per day difference between just living and enjoying Indonesia.
Food: This is where you can really cut corners in Indonesia and that is exactly what we did. 90% or more of our meals were authentic Indonesian food from the local Warung's and street stalls.
Most of the time we would sit down for a meal with drinks and be so stuffed we could hardly pay our $3USD bill. Outside of Ubud, where you can get a nice variety of dishes at that cheap price point, we pretty much lived on rice & eggs or noodles & eggs.
PADI Open Water Dive Certification: We did get dive certified during our time in Gili Trawangan. This cost us $790USD and it is not included in the numbers above. Simply because not everybody will visit this country and do a dive course, although it is a great place to do it.
Our Backpacking in Indonesia Favorites
Favorite Beach: Red Beach, Komodo National Park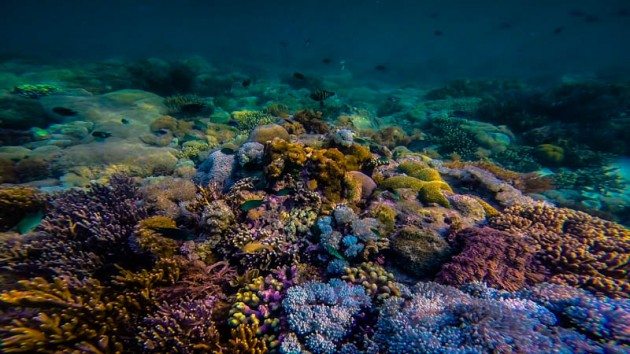 Favorite City: Bukit Lawang, Sumatra
Favorite Activity: Komodo National Park Hiking, Getting PADI Certified, Jungle Trekking in Sumatra, Sunrise at Mt Bromo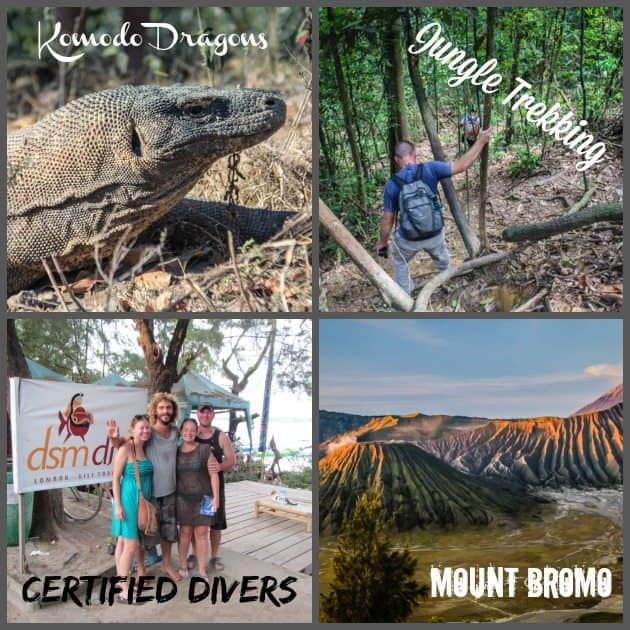 Favorite Meal: Nasi Goreng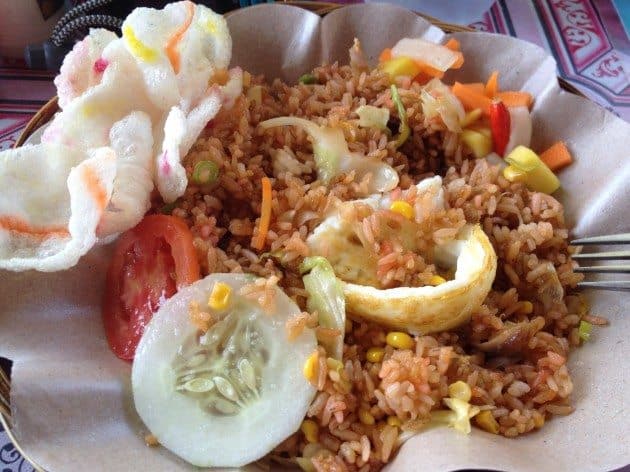 More on Indonesia:
Did you like this story? Share it!