New York City is one of the most expensive cities in the world. A lot of people think it is not possible to visit New York on a budget, but I beg to differ. Simply because I know you can and I have.
With the average rate of a hotel stays in NYC at over $250 a night, it's the most expensive place to visit in the United States. With expensive attractions, that price only goes up from there.
However, if you're willing to do some budget research before your trip, New York City can be a surprisingly affordable place to visit. Here are tips for saving money while visiting the Big Apple.
---
13 Tips for Visiting New York on a Budget
---
1. Research the Best Tours
Tours are a great way to save both time and money. If you want to make the most of your time in NYC, you need to do your research to find the best tour that meets your needs.
With an endless number of tours available in the city, you don't want to waste money on those that fall short. Whether you want to bike Central Park or tour the Statue of Liberty, there's a tour for you. When researching tours, check for knowledgeable guides, small groups, and flexibility.
2. Purchase a CityPass
The most popular attractions in New York City can get pricey quickly. The best way to save big on these big-ticket attractions is by purchasing a CityPass.
These passes give you entry into tons of attractions covered in the price of the pass, and it is valid for several days. The CityPass includes the cost of admission to the MET, the Empire State Building, and many more popular sights.
This is also an easy way to avoid waiting in long lines for tickets to popular attractions.
3. Visit Museums for Free
You cannot end your vacation before enriching your soul by appreciating all the beautiful art that's stored in New York's museum.
A lot of museums, like the American Museum of Natural History or the Whitney Museum of American Art, have a pay-how-much-you-want policy on certain days. There isn't an actual admission fee but you rather pay what you can afford.
But that's not the best part. You can even visit certain museums, like the Museum of Modern Art or the Museum of the Moving Image, without having to spend a nickel (on certain days).
4. Be Vigilant About Scams
New York City scammers prey on unsuspecting tourists, and you might find yourself lured into a pricey trap. One of the most popular scams, for instance, is the New York Harbor cruises.
Tour "guides" will claim this is the only way to see the Statue of Liberty and the New York skyline from the water, charging hefty fees for a spot on their ferries.
This isn't true, and the Staten Island Ferry offers the same excellent view for free. Brush up on the most popular scams in the city before you leave on your trip to protect yourself (and your wallet).
5. Eat Where the Locals Eat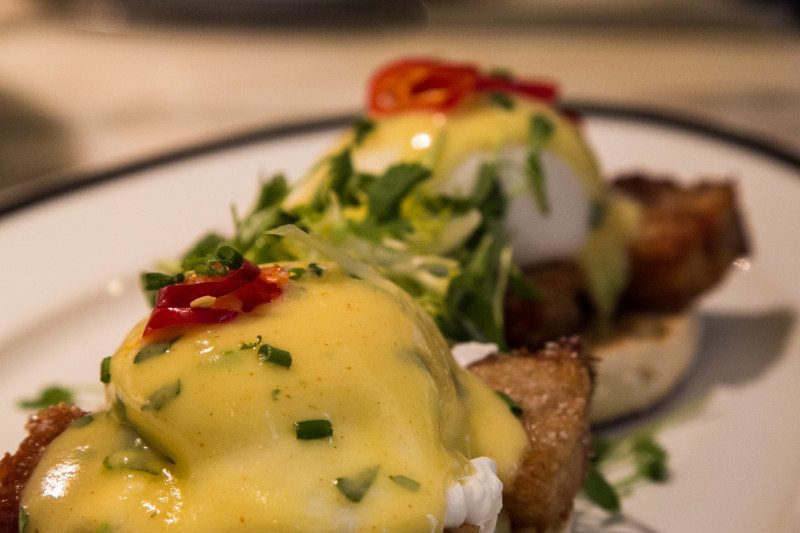 While some come to NYC just for the upscale dining, there's more to the big city than fancy lounges and expensive restaurants. When it comes to dining cheap, eat where the locals eat.
The neighborhoods surrounding the bigger colleges in the city and prime spots for great and inexpensive food. Try the East Village near New York University or one of the outer boroughs.
6. Find Low-Cost Broadway Tickets
If you're a theater lover looking to catch a show in the Big Apple, you don't have to pay big bucks. TKTS booths are a great place to find discounted Broadway tickets and they can be found throughout the city.
There are also online resources that often have great deals. If all else fails, visiting the theater's box office hours before the show can sometimes score you last-minute deals.
7. Do Your Shopping on Canal Street
New York City is filled with street vendors claiming to have the best deals. Do yourself a favor and head straight to Canal Street for all your bargain-hunting needs.
It's the best place to find purses, jewelry, and way more at super discounted prices. This is also a great place to find a cheap lunch without the crowds of more touristy spots.
8. Use Airbnb
It's common knowledge that accommodation in New York is one of the priciest around. In order to save some money, consider staying at an AirBnB where you'll rent a room at a much cheaper price without sacrificing comfort.
You can make sure the room has all the necessary amenities you need by doing a thorough search.
9. Take Advantage of Mystery Deals for Hotels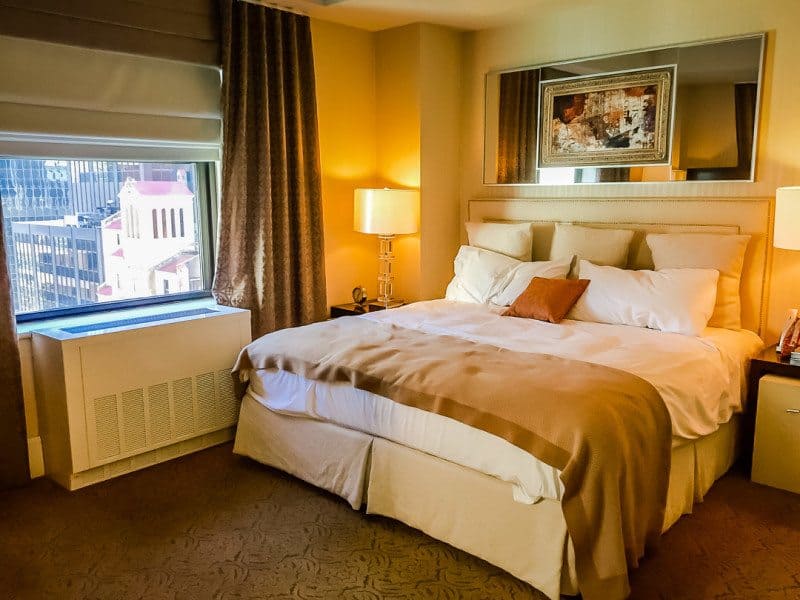 If Airbnb isn't your thing (no judgement!) then I highly recommend that you take advantage of mystery deal hotel rooms on sites like HotWire. to be honest, this is my go-to for accommodation in NYC now.
This will enable you to nab some incredible deals and the average savings is fantastic. We've stayed a week in NYC for the price of 3 nights by utilizing these deals. Typically, though, you can expect to find a '1-star discount'.
Meaning that you can expect to get a 3-star hotel for the price of a 2-star and so on.
10. Visit New York City By Foot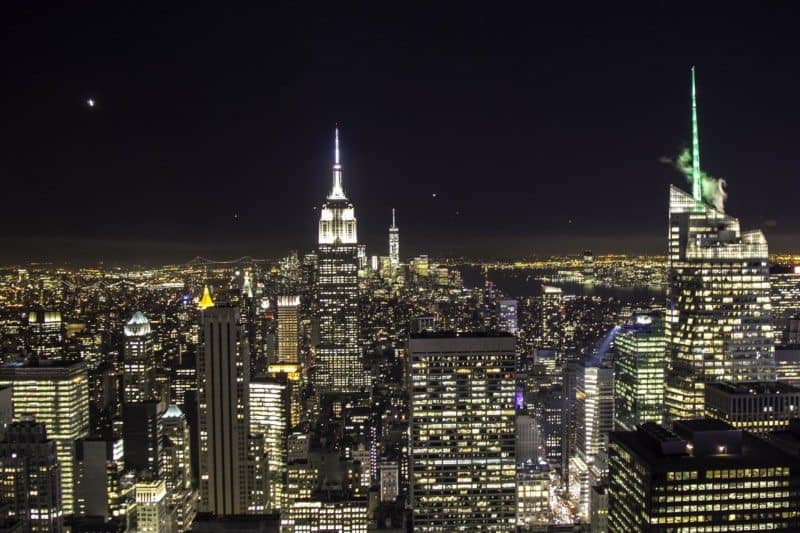 The Big Apple is a city with an incredible movement, energy, and vibe that can be felt at every corner and through each avenue. I truly recommend tourists to walk around the city, as this is an amazing place with several touristic attractions worth seeing.
The configuration of the streets and avenues is really simple and only different in the Financial District.
By visiting Manhattan on foot, there is always the opportunity to discover a café, a store, an event or even a monument that we always intended to visit. Be alert to the surprises that this city has to offer. You can always stop and enjoy the constant fluid movement of the city or simply enjoy its energy.
11. Use the New York City Subway
If you are planning your first visit to New York, I recommend you travel on the subway. This transportation will allow you not only to rest your feet during a busy day but you will find out several surprises.
This could be line changes during the path or unintelligible communications that will get you lost. However, you will always find a New Yorker willing to help you decipher the communication.
12. Cross the Brooklyn Bridge on Foot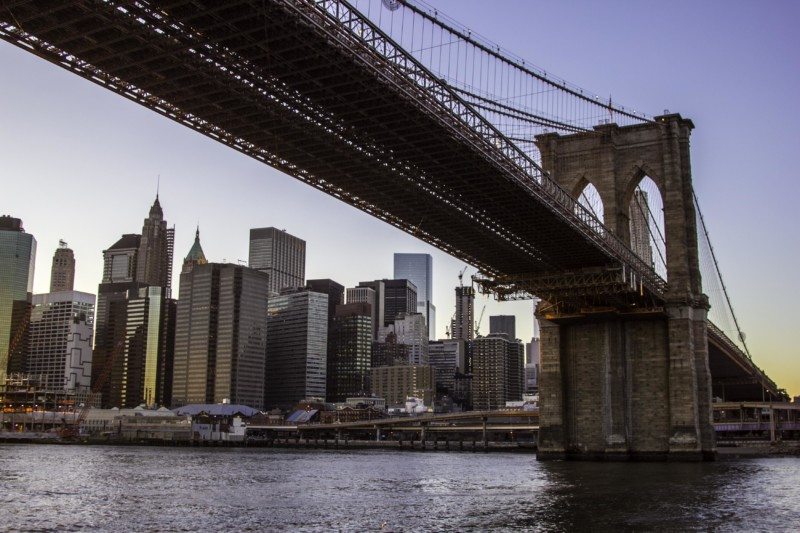 Crossing the Brooklyn Bridge by foot is mandatory if you want to feel New York and enjoy the amazing view over Manhattan. This is an exciting walk where you can have lots of fun and take great pictures, for free.
Despite the number of visitors, you will always be able to take great shots of the Brooklyn Bridge and the Manhattan skyline. This is a visit that you do not want to miss when visiting New York.
12. Visit Times Square for People Watching
Times Square is one of my favorite places in New York. This is the first place I go to as soon as I have the opportunity. The bright light during the day or night, the movement of the streets, the dimension of the stores and restaurants, the huge amount of vendors and show announcers are an inspiration.
Don't lose the opportunity to sit at the stairs just below where the New Year's Eve Ball drops by the end of the year. Here you can take some pictures, feel the energy of the city and even be amazed by bold events, such as newlyweds taking pictures right after their wedding.
Once you are here, use those cheap Broadway tickets we already talked about from above for your favorite show and visit some of the most famous touristic attractions that you can find nearby, such as the Grand Central Station, the Empire State Building and many others.
13. Choose A Good Central Park Tour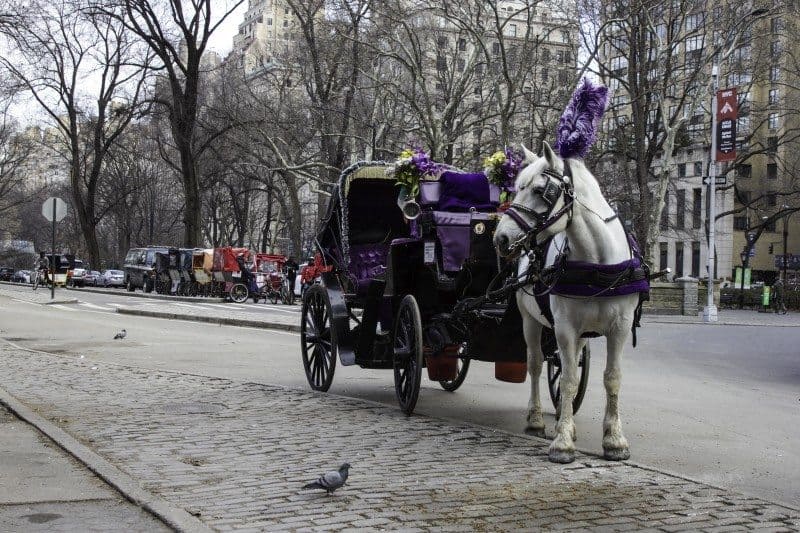 There's no way you can go to New York City for any longer than a couple of hours and not check out everything that Central Park has to offer. We've visited New York four times and all but once, set foot in this amazing city park.
Maybe the most famous urban stretch of nature in the world, Central Park is not only home to thousands of New Yorkers and visitors enjoying everything that the park has to offer on a daily basis but it also happens to be a real cultural landmark and historical site – filled with legends, iconic sights and lots of adventure.
To make the most of your time spent, you'll want to take a Central Park guided tour but you'll have your hands full trying to find the right one for you.
You'll quickly learn from a little research that there is an abundance of choices when it comes to company tours and wading through the good and bad can be a task.
To better help you choose the best Central Park guided tour for your next visit, we've compiled all the information you need to make an informed decision for your next trip to New York City.
OUTLINE YOUR EXPECTATIONS & AVAILABLE TIME
The first thing you'll need to do before choosing any Central Park guided tour is to sit down and really highlight what you'd like to see in the park, to begin with.
As mentioned above, there are a lot of different little secrets, landmarks, and hotspots that fill Central Park and it's going to be impossible to see it all in a day, let alone a handful of hours. You could fill several days worth of touring in the park to see all that is on offer.
This is why you need to figure out what you're most interested in seeing (the natural spaces, for example, or maybe all of the entertainment in the park) and how much time you have. It'll allow everything else to kind of fall into place.
FREE & PAID CENTRAL PARK TOURS
Another thing you have to realize right off the bat is that there are a couple of different kinds of tours you can take if you don't want to just kind of adventure out on your own.
For starters, there are the traditional paid Central Park guided tours. This is where you'll connect with a real deal tour company, walk through the park with a tour group and tour guide, and have access to a wealth of inside information.
At the same time, you'll sometimes have to pay through the nose to get in on one of these tours – especially if they are popular.
On the other hand, you can always hook up with some of the New Yorkers that run their own guided tours just for fun in the park or download an app that uses your smartphone and GPS to guide you through the park and give you details along the way.
If you don't want to go it on your own yet have no desire to be in a group of other people, you can also arrange for private tours in Central Park that suit your specific interests and timeframe.
No matter how you choose to see Central Park, the one piece of advice you must take to heart is don't miss it on your visit to New York City. It's a refreshing break from the frantic pace of the city and offers you a chance to ponder the history and enjoy places that most only see in the movies.
---
Visit NYC on a budget
With the right research, visiting New York City is more affordable than ever. As long as you're open-minded and flexible, you can have a great trip to the city at a low cost.
With everything from Broadway plays to local dining, there's something for everyone in the city that never sleeps.
More on the USA:
Did you like this story? Share it!