Just off the coast of Maui, one of Hawaii's most popular islands, you will find the underwater paradise of Molokini. From the surface, all you can see of Molokini is the ridgeline of one side of this semi-submerged volcanic crater, a dramatic sight in itself, but it's what's waiting beneath the surface that's the real draw.
This volcanic crater is a haven for marine life, and hundreds of different species of fish can be found living amongst the coral reef, creating one of the most unique ecosystems in the Hawaiian archipelago.
Molokini snorkeling tours are one of the best adventures you can have, and the site is easily accessible on day trips from Maui. To help you to plan your Molokini snorkeling experience, here's our guide to exploring this submerged crater.
Don't leave home without: Lonely Planet Maui (Travel Guide)
---
Molokini Snorkeling in Maui: Planning Guide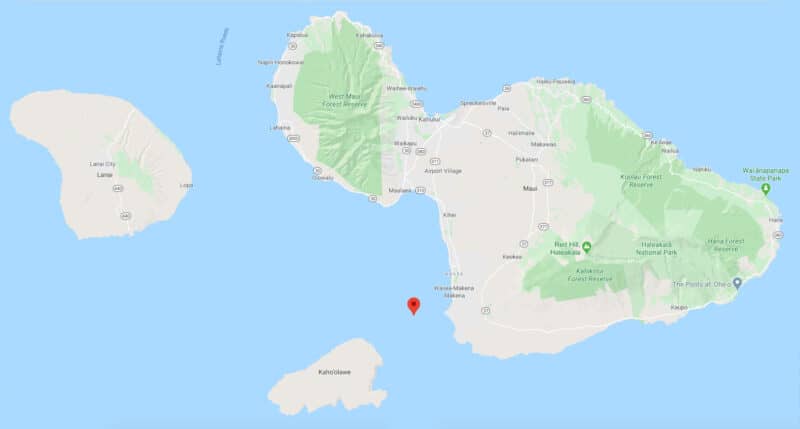 Where is Molokini? 
The Molokini Crater forms part of a protected marine reserve, located just a few miles off the south-west coast of Maui. Of course, the only way to reach this underwater haven is by boat and the easiest launch point will take you from the Wailea-Makena area out across to the preserve.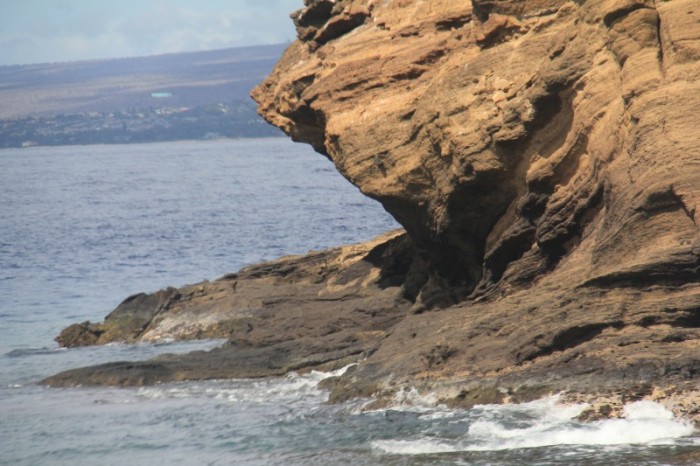 Molokini History & Lore
This location is not without its history or lore. While swimming around Molokini you may still hear the sounds of World War II airplanes buzzing overhead and dropping screaming test bombs into the waters.
The shape of this island was a good target for planes to practice bombing against submarines and battleships. If you come up for air to take some time to adjust your mask, you may still be able to see leftover bullet residue on the surface of the crater.
After the war, the shoreline was pilfered by people looking for the dark black coral and war relics. Today, the hillsides of Molokini act as a bird sanctuary with many nests and an impressive collection of bird poop.
Small brush grows on the hills but the ground its solid rock. Very few people are allowed to walk on Molokini, so please do not try.
If you prefer lore, the magical sides of Hawaiian Mythology believe Molokini was formed over a lover's quarrel. Goddess Pele and her hated rival, Mo'o (gecko), fell in love with the same prince.
Pele who was deeply in love cut her rival into two, then turned her into stone placing her deep into the ocean to never see the sunlight again. Molokini is said to be the lizard's tail and Pu'u Ola'i island, her head.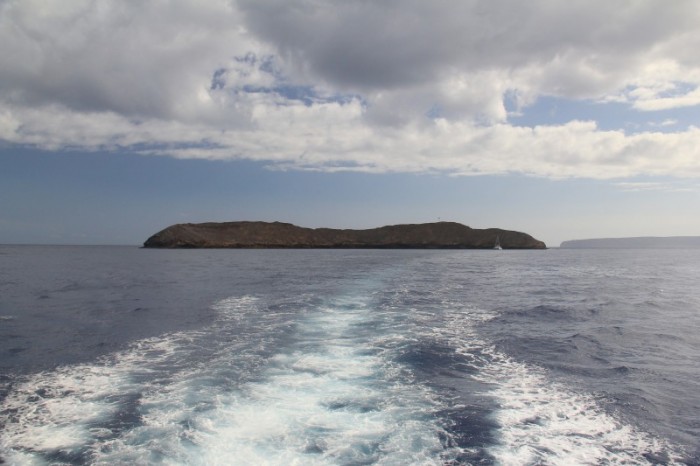 How to Travel to Molokini Maui
Unless you can charter your own boat, then the only real option when it comes to traveling to the crater for some Molokini snorkeling action is to sign up for a tour with a local company.
There are several tour companies running out daily to Molokini, with boats departing from Wailea-Makena in the south-west of Maui. If you are staying elsewhere on the island though, then most companies will offer hotel pickups and returns as part of the package.
Make sure you double-check this before booking because otherwise, you will need to make your way in the early hours of the morning to the departure point.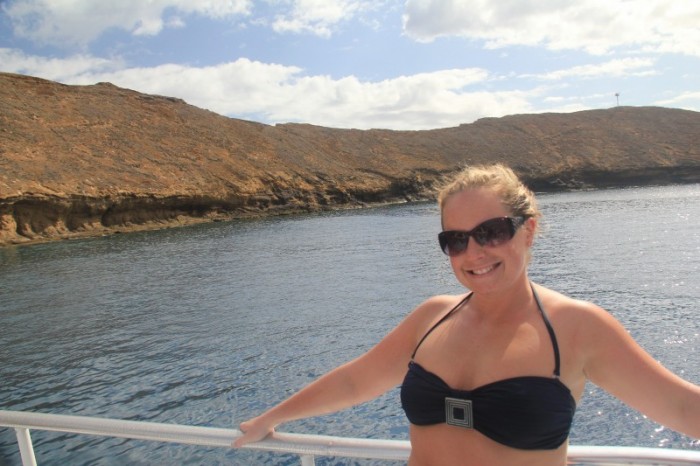 How to Choose Your Molokini Snorkeling Tour
Different companies offer different tours when it comes to Molokini snorkeling, and you'll want to ensure that you are on a suitable vessel that suits your needs.
It's a popular spot, and the water can become crowded, so you may want to opt for smaller group tours over larger to minimize the number of people you share the water with at any one time.
Smaller boats though can be less stable in the water, and if you are prone to seasickness you may want to book onto a tour with a sturdier craft. Catamarans can be the best option, providing stability and speed on the water.
Small RIB boats can be faster but less comfortable, while sailing trips provide a unique element to your day out.
You can also sign up for scuba trips too if you are qualified, as the reef makes for an excellent dive site too. Many trips also combine a Molokini snorkeling tour with stops at other locations along the Maui coast, to give you a full day out.
Itineraries can vary, but many may also include stops at the beautiful Turtle Town reef, where you are likely to see loggerhead turtles when you are snorkeling.
You will also want to check what is included and should expect snorkeling gear to be provided if you don't have your own and lunch to be served too if it is a day trip.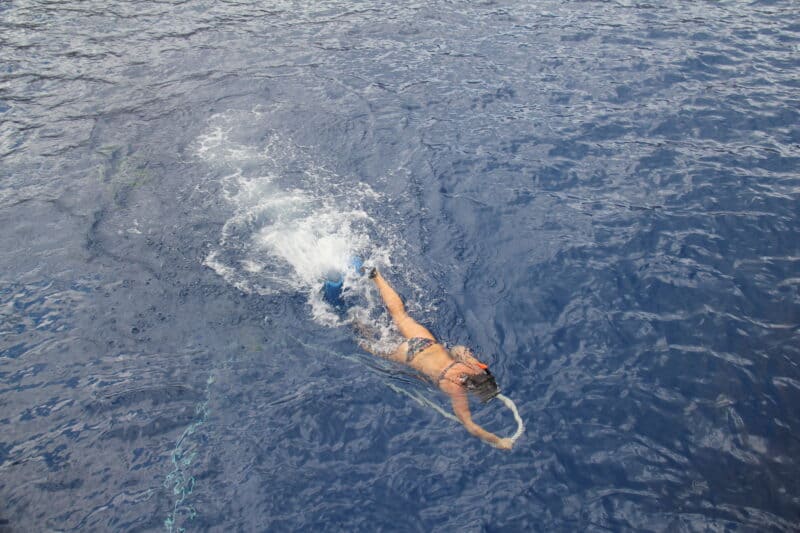 When to Go? The Best Time For Molokini Snorkeling
Molokini can be visited all year round, as Maui experiences generally great weather throughout the year. Temperatures are always hot and the water is always warm. Molokini can be busy at the best of times, but particularly so during peak season, which is generally winter time.
December through to February are the busiest times of the year to visit, and you'll find the snorkeling sites can be packed out.
Winter prices are higher than summer, but if you also fancy your chances at spotting a few whales out on the water when you travel by boat to Molokini, this can be the time to see them migrating past Maui.
Summer, between June and August, can be equally as busy as winter when families arrive during the school holidays. Snorkeling in summer though is pure bliss, as you can escape the heat and can enjoy almost perfect visibility and calm waters.
If you are unrestricted by dates, then consider traveling in the shoulder seasons to get great deals and to enjoy the snorkeling spots without the worst of the crowds that appear at other times of the year.
The snorkeling at Molokini is best in the morning and you will find that most trips depart early to catch the best light, avoid the worst of the sun, and allow you to experience the reefs when they are at their most active in terms of marine life. Be prepared for an early start, but remember that it's definitely worth it!
The area is temperamental at certain times of the year which can make it difficult to reach. In some cases, the companies will reschedule or change your destination. We were lucky to have an almost placid day and an extended stay at the crater. We visited Maui in March.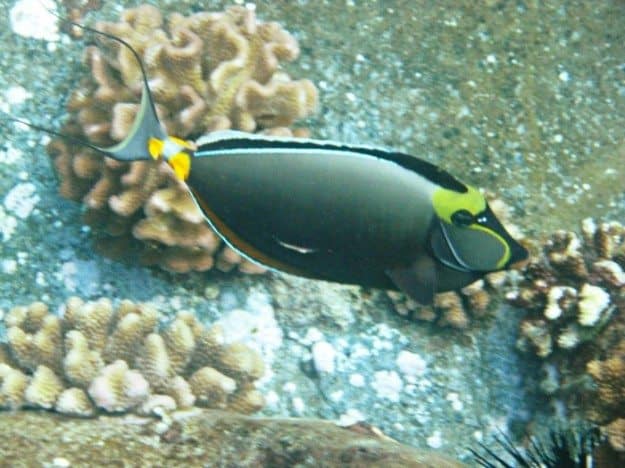 Marine Life at Molokini Crater
Molokini is one of the most biodiverse locations in Hawaii and is thought to be home to at least 250 varied species of fish that live and feed amongst the abundant coral reefs found within this semi-submerged volcanic crater.
Many of these species are colorful, tropical fish, which gives the area an added level of vibrancy for snorkellers and divers when exploring. Prominent fish you are more than likely to spot here include such as species as Butterfly Fish, Trevally, Moorish Idols and other bright creatures.
You will also see plenty of thin Needlefish, lots of Puffer Fish, Angelfish and many, many more too.
In the right season, you can spot whales along the coast, and throughout much of the year, you may also experience acrobatic dolphin encounters too, as friendly dolphin pods swim alongside the speeding boats.
The odd turtle might be found amongst the reefs too, but these are more abundant in other locations around Maui. Occasionally, White Tip Reef Sharks can be seen at Molokini, as can the Grey Reef Shark too. These shark species are mostly harmless, however, and are rarely seen out in the open.
Although most people visit Molokini for marine life, the crater is also a protected bird sanctuary too, as the raised crescent of the volcano acts a refuge for many different species of seabird. Many birds can be seen along the volcanic rock from the boats.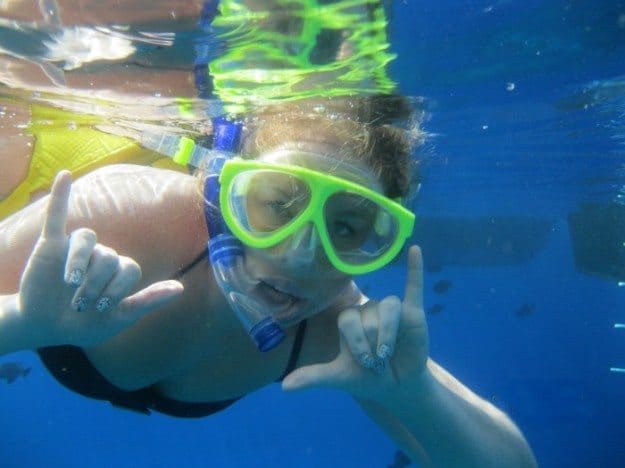 The Molokini Snorkeling Experience
Most of the Molokini snorkeling takes place within the crater itself, where the water is calmest and the marine life abundant. The boats will moor up within the crescent, and the sides of the volcano offer great shelter from currents.
There are several different sites within the crater itself, and you may be able to explore several during your trip here. Many of the sites closer to the shore are perfect for beginner snorkelers, as the water is never too deep and conditions are usually calm.
Once you jump into the crystal clear water, you will understand why Molokini Crater is one of the top snorkeling spots in all of the Hawaiian Islands and should be on your top 10 to-do list. Molokini offers an endless snorkeling adventure with a wild view of different fish and plant life. So jump on in and enjoy the adventure of magical Molokini, Maui.
Grab your flippers and put on your snorkel mask and plunge on in. Do not forget your underwater camera you will be using it! Once you are in the water and the bubbles reside start looking around, there will be lots to see.
Whether you are an expert swimmer or just know the basics, you can be accommodated by any company and enjoy everything Molokini has to offer.  Just let the current carry you and you never know what you will see.
The coral reef offers a home to over 200 plus different fish species including, but not limited to, Black Tigerfish, Yellow Tag, Moorish Idol, Parrotfish, Raccoon butterflyfish, and Bluefin Trevally. They are easy to spot if you follow the shallow calm waters and the beautiful coral reef from one end of the crater to the other.
Keep your eyes peeled wide as the occasional Whale Shark can be seen on a visit to Molokini. If you are lucky enough to see one, do not worry as they are huge plankton feeders and are not much of a threat to divers/humans. Even so, they will still get your heart pumping.
Molokini's unique half-moon shape helps protect the reef from waves and provides a safe environment for the coral and fish. This location is extremely unique in that you can snorkel shallow waters that are close to the walls of the volcano or you can journey to the side and dive deep down.
You will feel the water temp change as you are swimming along the edge of the coral and the deep drop off. Someone can only wonder what's swimming deep below the cut off as it easily reaches a dark 300ft of blue.
Book your snorkeling tour with the Four Winds Catamaran tour. Featuring 2 Restrooms, Glass Bottom Viewing Room, 2 Spacious Decks, Plenty of Shade, 3 Boarding Ladders, Fresh Water Showers and a Waterslide.
Once you've finished snorkeling in Molokini Crater, enjoy a freshly cooked BBQ lunch of chicken breasts, pulled pork, or hot dogs, with a garden burger option for vegetarians. Lunch is accompanied by chips and dessert, and an open bar of beer and wine is served on the cruise back home.
Diving at Molokini Crater
Divers can explore many of the sites within the crater too, and it's one of the best places to visit regardless of your ability. Inexperienced divers can enjoy the shallow slopes of the coral reef in the crescent, that get progressively deeper as you head further out.
Experienced divers, with a lot of dives under their belt, can tackle the outer side of the crater, known as The Back Wall. This is not for beginners, as the strong currents make this a drift dive. You'll need experience in these conditions to get in the water here, but it's an exceptional dive site.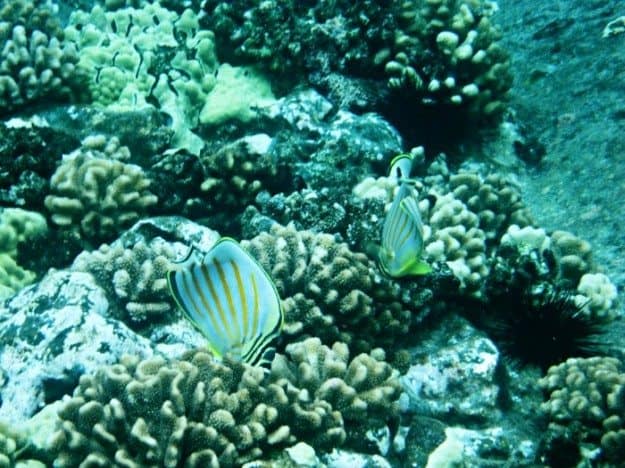 What Gear Do I Need?
You will want to ensure that your snorkel or dive company provides you with all the gear that you need, but if you have your own mask, snorkel or flippers it will be wise to bring these along, as you will be better acquainted with your own personal equipment.
If diving Molokini, check that your company is reputable and that the gear is all in good shape before it's loaded onto the boats, as once you have departed, you aren't going to be able to return.
You will want to bring plenty of water to keep hydrated in the sun, as well as suncream to avoid burns. You may want to wear a Rashguard if you have one when snorkeling to keep the sun off of you. A towel, hat, and sunglasses will be wanted too.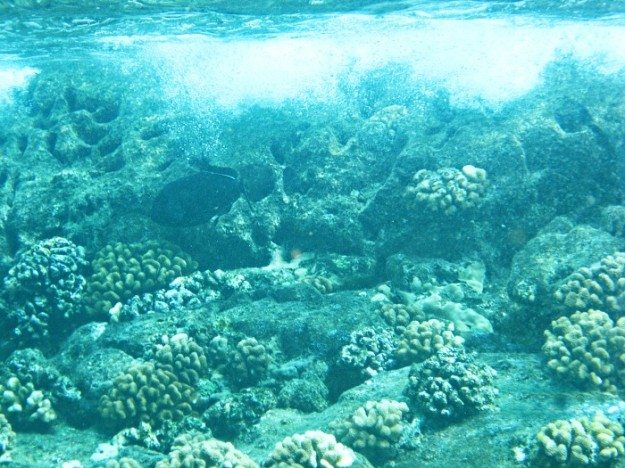 Dangers 
Snorkeling Molokini or diving will provide a unique set of dangers, but accidents are incredibly rare. Boats are usually modern and safe, and if you follow the rules laid out by your boat crew and your guides, then you will be fine.
The main snorkeling areas are generally calm, but always keep a feel for wayward currents and don't drift too far off. It goes without saying that you should be a competent swimmer and comfortable in deep water.
If you get seasick, you may want to consider taking seasickness tablets during the journey from Maui.
When you are in the water, it's impossible to say what exactly you will encounter, so always be aware of your surroundings and don't provoke any of the marine life. Keep off the coral to avoid damaging it or disturbing the fish and definitely don't throw any trash into the water.
More on Hawaii:
Did you like this story? Share it!