While planning our trip to Cuba, the question was raised about whether we could bring our DJI Phantom drone along with us.
How cool would it be to capture those 1950's classic cars on the streets of Cuba with a drone? Well, much to my disappointment, drone use is not allowed in Cuba at all. Cuba's drone laws are strict.
It may be our full intention to just capture some great footage of the old cars on the city streets along with some of the amazing coastline but the Cuban Government does not feel that way.
DO NOT BRING YOUR DRONE TO CUBA!
---
Cuba Drone Rules
---
Cuba: NO DRONES ALLOWED
Permit or License: NO DRONES ALLOWED
Tourism Board or a Film Maker: NO DRONES ALLOWED
Nationality: ALL NATIONALITIES
Considered: CONTRABAND
Prohibited Items: Narcotics, Explosives, Photography, anti-Cuban Literature, Aerial Drones, Stand-Alone GPS Devices, Walkie-Talkies and Items Considered to be Weapons.
Click to read: Best Drones For Travel From A Real Drone User
You May Have Seen Drone Footage of Cuba on the Web
You are right, there are some videos on YouTube of aerial shots all around Cuba. If you dig deeper, all these shots are only done from a handful of people who flew them for government use only.
If you have an in with the government or military maybe you have a chance but probably not even then. Other videos are from Cuban students working hand and hand with the government.
Are They Just Looking for DJI?
No, it's all UAV's and RPAS. No matter the size, make or brand, you are not allowed to bring an aerial drone because of Cuba's drone laws.
Many people wonder if their drones could be an exception without having a fixed camera installed. Unfortunately, it doesn't matter. Fixed camera or not, drones are not allowed in Cuba.
What To Do If You're Traveling With One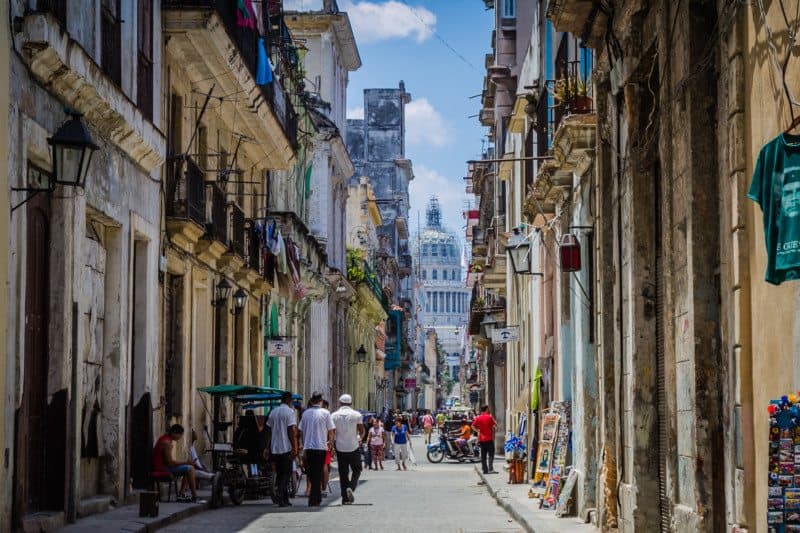 Being a long term traveler, or someone that likes to leave home for several months at a time, it is likely that you could find yourself on the doorstep of a country that doesn't allow drones.
While this might seem like a disaster at the moment, you do have a few options.
Option 1: Store it at any airport you are flying through. Most airports will store your items for around $5-$10 USD per day. It will be locked up and safe upon your return. This is a great option because most flights are not direct to Cuba.
Option 2: If you are staying at the same hotel before and after your trip to Cuba, you can easily leave your drone bag at the hotel. Many hotels will hold your stuff free of charge as long as you have a reservation upon return. This is how I stored mine during our trip to Cuba.
Option 3: This option has mixed reviews and could end badly for you. Take it to Cuba and once in customs make it known that you have a drone (CONTRABAND). They have been known to store it for travelers until they depart. There are also stories of them just taking the Drone and not returning it to the traveler. So like I said before, this option is risky.
Option 4: Leave the drone at home. I know this is not a fun option but its the safest one. Nobody want's their drone taken away.
It's Your Responsibility to Know the Cuba Drone Rules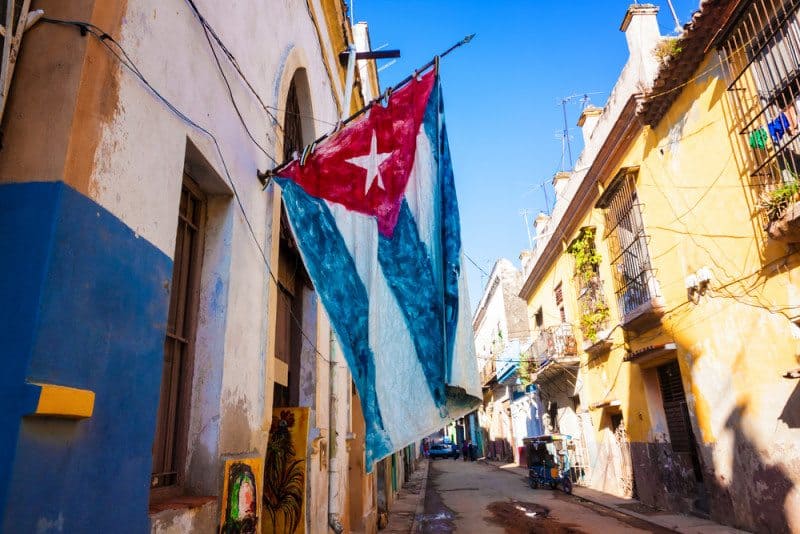 With the use of drones growing it's up to us, the drone users, to know what our rights are and what the rules are.
We need to follow the rules because some countries are looking at it as if one person messes up, it will mess it up for everyone.
Don't be that person who messes it up for everyone else! Know the rules before you travel and fly.
Remember: Drone laws are ever-changing so make sure you are up to date on drone laws in the countries you plan to visit.
More on Cuba:
Did you like this story? Share it!