Ireland holds a special place in the hearts of many a traveler and it's not without reason. It is a country that has a rich history, spectacular landscape, and amazing culture.
Indeed, tourists always have a memorable time in Ireland, but just like visiting any other place, the inexperienced can run into problems.
Never fear! After spending several weeks traveling in Ireland, we're here to help you prepare for your first visit. Our Ireland travel tips will share our firsthand knowledge to ensure you have the time of your life on the Emerald Isle.
---
15 Ireland Travel Tips for the Perfect Trip
---
1. Never Leave Home Without Travel Insurance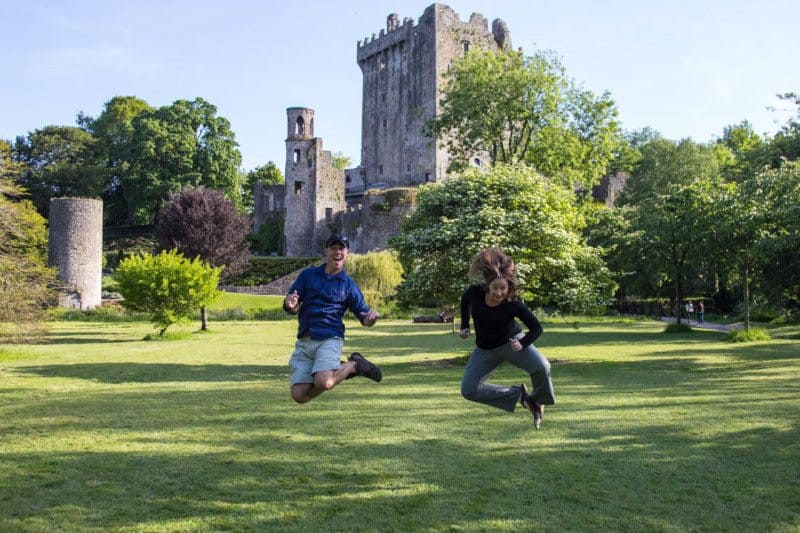 First things first! Taking a vacation is an investment of your hard-earned money and the last thing you want is to risk a cancellation that ends with you losing that investment. This is one of the reasons we never leave home without travel insurance.
There are a lot of options out there for insurance, but we use and stand by Allianz Travel Insurance. Full disclosure, we receive financial compensation as ambassadors for their company.
That said, we've been purchasing plans through them for the past 7 years and they have never let us down. Canceled flights, delayed flights, lost luggage, and a global pandemic, they've been there for us.
When people are standing at the counter fighting with the airlines over hotels, we don't stress anymore because we know that we will be reimbursed for any out-of-pocket expenses caused by the delay.
We always renew their AllTrips Premier annual plan that covers all of our trips over a 12-month period. If you take more than 2 trips a year, it's worth considering an annual plan.
For single trips, we recommend looking at their OneTrip Prime or OneTrip Premier plans.
2. Dedicate At Least a Week To Ireland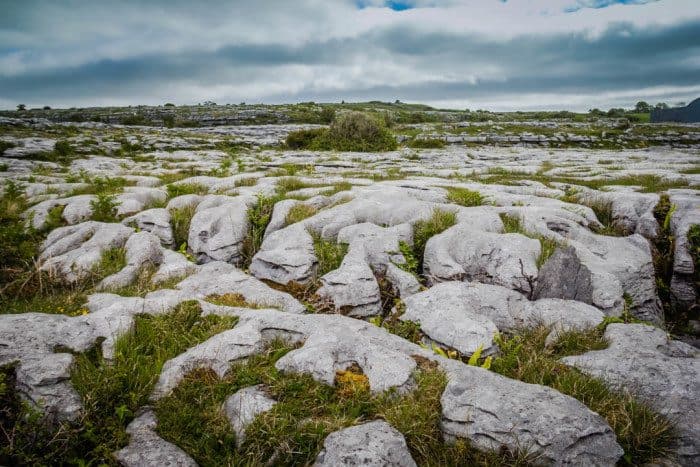 Ireland is the sort of country where you could spend an entire month and it still wouldn't feel enough. Not only do you have the amazing culture and history of cities like Dublin, Kilkenny, and Sligo, but you can also experience the unique serenity and natural beauty of the Irish countryside.
However, not everyone can manage a month-long trip. To properly experience the Emerald Isle, we recommend you plan at least a 7-day itinerary.
3. Figuring Out the Best Time to Visit Ireland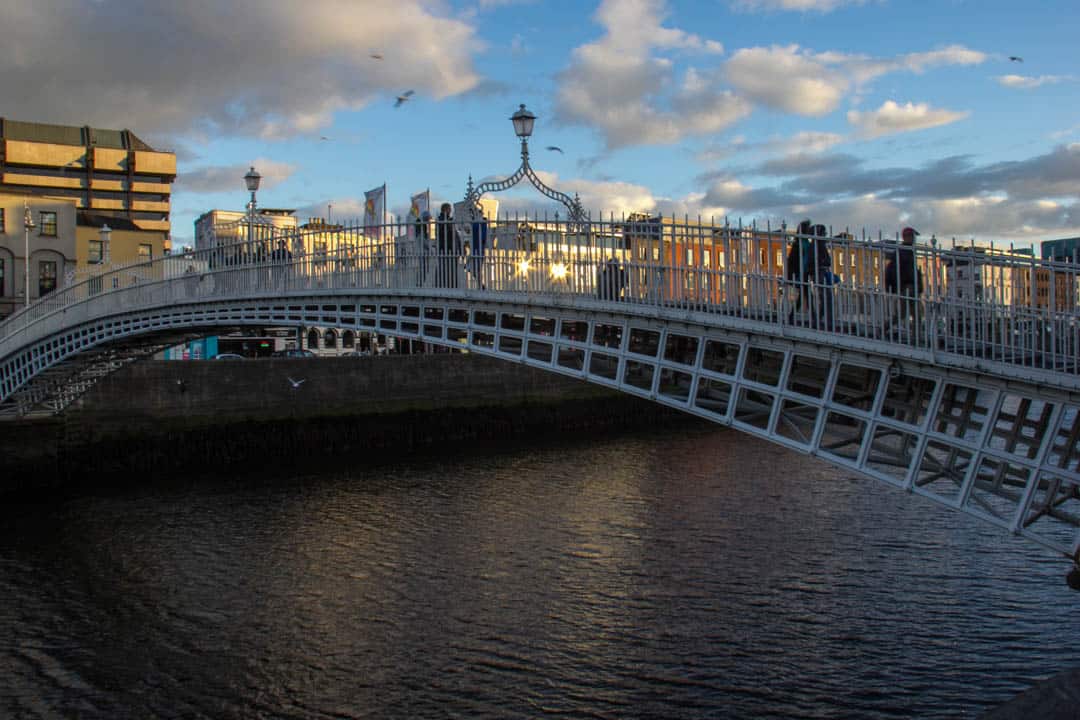 Ireland welcomes almost 7 million tourists a year, with peak season typically being summer in July and August. Peak season gets expensive, not just because of flights, but also due to increased hotel prices.
However, that's to be expected with any popular tourist destination, which is why you should always plan your trip accordingly.
For budget travelers, try to avoid peak season as much as possible and look for discount deals, which are usually good during the off-season.
In addition to it being more economical, you'll also get to enjoy the attractions in Ireland with less of a crowd. April and May or September and October are good times if you're looking to visit during non-peak times.
Make sure you book well in advance to get the most savings.
Learn more about the Best Time to Visit Ireland
4. Know What Part Of The Emerald Isle You're Visiting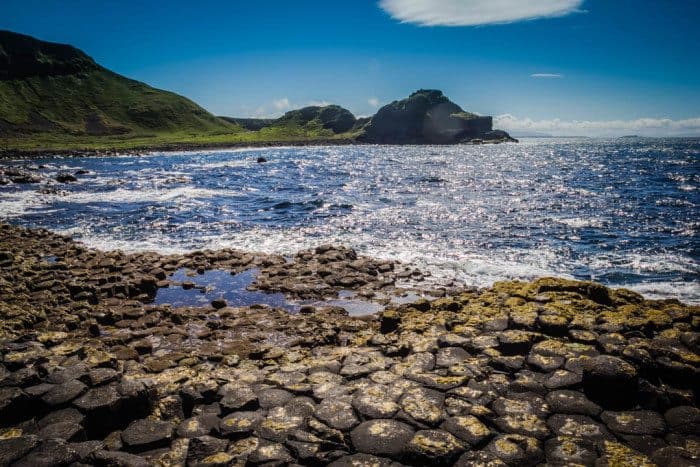 The Emerald Isle is home to two countries and 32 counties. The country of the Republic of Ireland, and Northern Ireland, which is one of four countries forming the United Kingdom.
Northern Ireland is much smaller than the Republic, comprising only 6 counties, in comparison to the Republic's 26.
There's also a great deal of debate and animosity over the status of Northern Ireland, with some claiming it as a separate country from the Republic and others saying it is a province that rightfully belongs to the Republic.
Regardless, if you're visiting both countries, be sure to make visa arrangements accordingly. You'll need to make sure you keep both Euros and British Pounds, as both countries use different currencies.
5. Don't Spend All Your Time In The Cities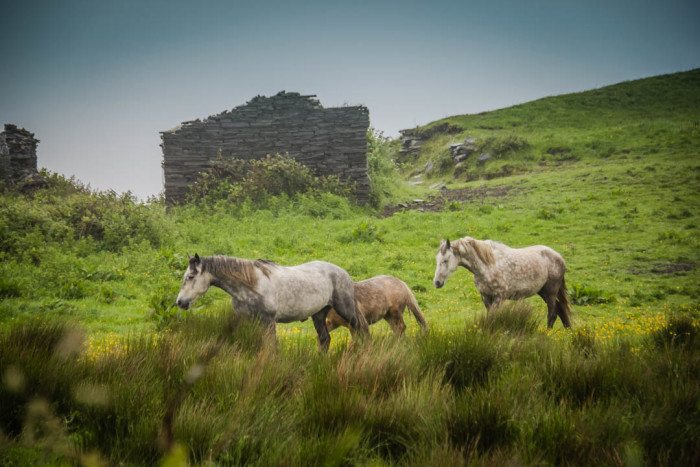 There's no denying that Ireland is home to some amazing cities. Dublin and Belfast offer enough culture, architecture, history, and entertainment that one wouldn't need to leave.
Even on rainy days (something we'll come to in a while) there's so much to do in these cities. However, even the most loyal of city dwellers will tell you that the best Ireland has to offer is found outside its cities.
Ireland's towns, hamlets, and villages are so quaint and serene, that the experience is truly unmatched. No place on earth can capture the same atmosphere and aesthetics as the Irish countryside.
Castles, rolling green hills, sprawling farms, mythical sites, and so much more. You could make an entire trip out of these towns, villages, and hamlets, without even having to spend a day in the major cities.
6. Never Trust The Weather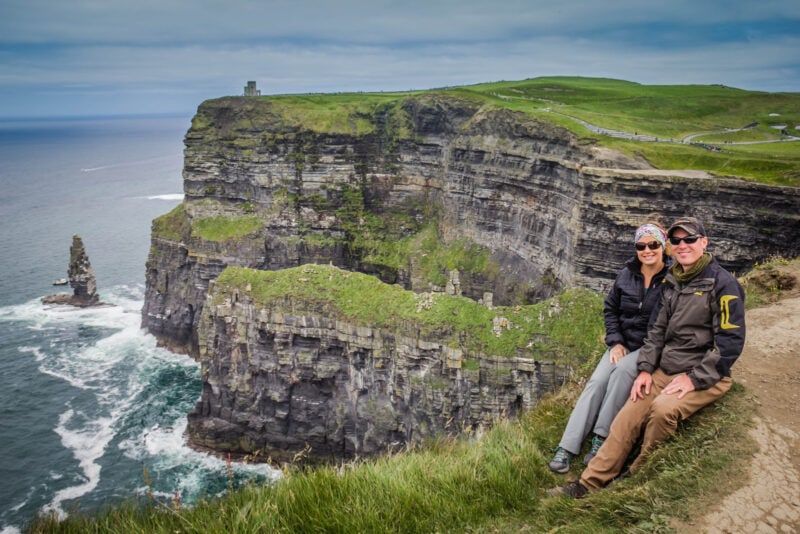 Simply put, when in Ireland never go outside without a raincoat or an umbrella. The damp, yet unpredictable climate can be inconvenient especially if you aren't prepared.
Since it could be bright, sunny, and pleasant one minute, and cold, windy, and damp the next, make sure you wear layers and have an umbrella on hand. While the rain might seem troublesome, it's not that bad, and it's a major factor in Ireland's signature greenery.
7. Immerse Yourself In The Local Culture
Ireland has a very welcoming and sociable culture. It's built into the social fabric and DNA of the Irish people to be friendly and polite.
One big example of this is Ireland's pub culture, which is a great way to meet the locals, make friends, and see the local culture in action. Every city, town, village, and hamlet in Ireland will have a pub of some sort where you can enjoy a drink and some great comforting food.
In fact, there's even slang that epitomizes this sociable culture and is often used by locals (what's the "Craic" lads?). Depending on the context, "Craic" can mean a party, chatter, or even a good time.
So be sure to immerse yourself as much as you can in the local culture, and you might pick up more bits of the culture and island's history as you enjoy the Craic!
8. Guinness Tastes Better in Ireland
You heard it here first! Okay, probably not, but there is something to be said about drinking a pint of the black stuff in Ireland versus other parts of the world. I'll be the first to admit I won't drink Guinness anywhere but the Emerald Isle.
Due to the unique way a Guinness is poured, you'll be hard-pressed to find one anywhere else that tastes as it does when pulled by the Irish.
I don't know if it's the technique, the atmosphere, or the glasses they use, but I crave the taste of a cold Guinness when I'm in Ireland. When I'm anywhere else, I won't touch it!
9. Try A Pint Of Murphy's
While there's no denying the place Guinness holds as Ireland's signature stout, lager, and beer (yes there's a difference between the three), that doesn't mean it has a unanimous following. Even within its own borders.
In Cork and other parts of the country, there's a following that's notably loyal to Murphy's Irish Stout. Murphy's has also found its way to most pubs and can be found on tap right beside the Guinness counter tap.
While Guinness has its own unique flavor and history, and you should definitely enjoy it (responsibly), consider giving Murphy's a try as well. The unique dark flavor might be to your liking and you get to taste another part of Ireland.
Don't worry, you won't be asked to choose and pick a side. The locals will make their preferences quite clear though!
10. Visit Natural Attractions As Early As Possible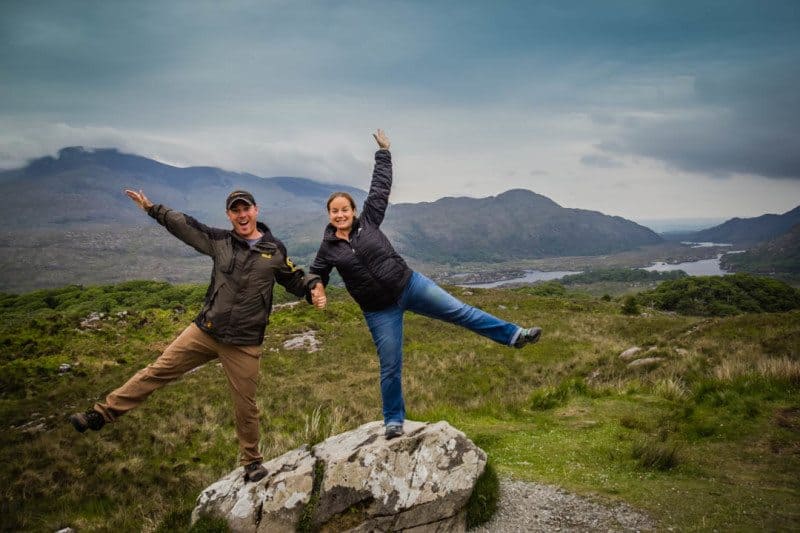 Ireland has a lot to offer in terms of natural sights. Giant's Causeway, the Cliffs of Moher, Skellig Michael, Ring of Kerry, Dingle and so much more.
However, a lot of other people want to visit these places, so try to be early when visiting so you can enjoy the serenity and beauty of these places without having to worry about other tourists.
Do some research beforehand and check what times are popular for visiting and get there ahead of time to avoid the rush.
If you're like me, you like to enjoy nature with a bit of peace and solitude versus being elbow to elbow with people shoving phones everywhere for photos.
11. Tipping At Restaurants & Pubs Is Appreciated
While not as prominent as that found in the United States, Ireland does have a custom of tipping servers at restaurants and pubs. Anywhere between 10% to 15% of the bill is considered a decent amount.
Do make sure a service charge isn't added already before you decide on what to tip. As for taxis, it's not customary or expected to tip the driver, but if you want to round up the taxi fare it's up to you.
If you're on a group tour, it is generally expected to tip and the company will usually provide a suggested amount per day. For day tours, it's always nice to tip the guide if you enjoyed your day.
12. Consider Renting A Car To Explore The Countryside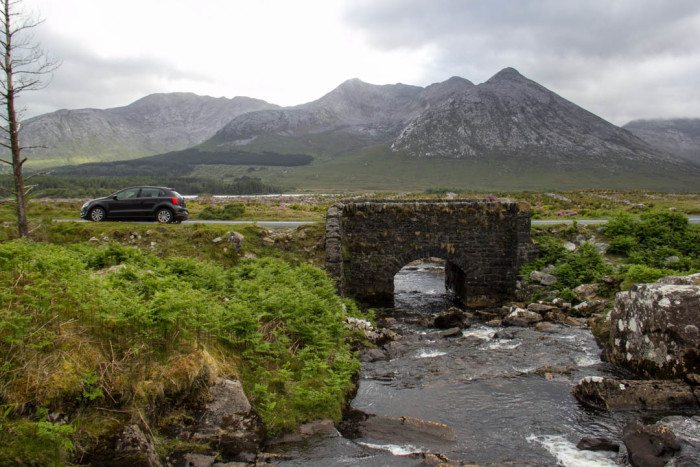 Ireland's public transport system is very decent and you can manage to travel around quite well by bus and train. Where there aren't any buses or trains, you'll find tour companies who are willing to offer shuttle services to and from different places.
So, while renting a car isn't mandatory, it could add a lot of fun experiences to your trip. Ireland is the sort of country where you'll find a village or a pub off the beaten path and you'll make unique memories that last a lifetime.
Getting that experience is only really possible with a car. Also, while shuttle services will get you to some of the natural sights, with a rental car you'll have the freedom to come and go and be as spontaneous as you'd like.
If it falls within your budget, consider renting a car and enjoy Ireland's natural beauty at your own pace. Truth be told, this is our favorite way to explore the Emerald Isle.
13. Finding Affordable & Comfortable Lodging in Ireland
Ireland can be pretty expensive, but there are ways of making sure you get the most out of Ireland on a budget.
Our favorite places to stay in Ireland are the privately owned bed and breakfasts that are part of the Ireland B and B Voucher System. This network gives you access to authentic, and beautiful homestays throughout Ireland.
You'll also find a lot of budget inns in major cities and towns, making accommodation quite affordable. Try to avoid any Airbnb though, which are not only expensive but are often not as clean or glamorous as they're presented to be.
Alternatively, you can consider hostels as a budget alternative in Ireland. This is a great way to meet other travelers and save money on accommodation.
14. Use Public Transport In Cities & Towns
For stays in cities and large towns, ditch the rental car idea and use public transport instead. Ireland has a fantastic bus and transit system that is not only highly comfortable but also affordable.
When we road trip in Ireland, we will often drive our rental car to the hotel and then use public transport to explore the larger cities. This saves the headache of dealing with traffic and having to find parking, which can be a real challenge.
15. Do Research When Booking Flight Tickets to Ireland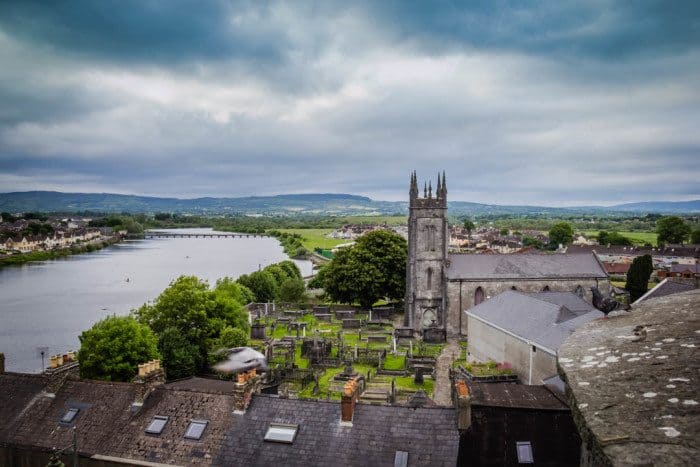 Lastly, keep in mind that Ireland has five international airports and if you've chosen to land in Dublin, your flight will cost you a bit more than if you were to land at Ireland's other airports.
Checking for flights landing at Cork Airport, Shannon Airport, Knock Airport, and Belfast Airport can not only be more convenient depending on what part of Ireland you want to explore but also cheaper.
These airports also run direct flights to different places around the world so are definitely worth checking out, especially if they can save you potentially hundreds of Dollars/Euros!
This article is sponsored by Allianz Travel Insurance. As ambassadors we receive financial compensation. However, all opinions, stories, advice, and insane love for Iceland are 100% ours, as always.
---
You might also like:
Did you like this story? Share it!