I don't think I have ever met a fellow traveler that hadn't manifested the perfect road trip around Ireland and placed it onto their travel bucket list. The emerald isle has an allure that draws people from all corners of the world to its bright green shores, including us.
The scenery unfolds before your eyes when you drive the coastline and explore the scenes of this diverse island nation. I hate to tell you but our Ireland photos aren't going to make it any better.
Our two-week road trip around Ireland afforded the opportunity to explore some of the best sights in Ireland and it was enough time to develop an intense love for a destination that does not always happen.
We look forward to the day when we can return, but in the meantime, we'd like to convince you to drop everything and plan a trip to Ireland. It's amazing, beautiful and belongs on every traveler's bucket list that longs for that perfect road trip adventure.
---
33 Ireland Photos Guaranteed to Cause Wanderlust
(All photos are owned and created by Divergent Travelers)
1. Dublin's Famous Ha Penny Bridge at sunset golden hour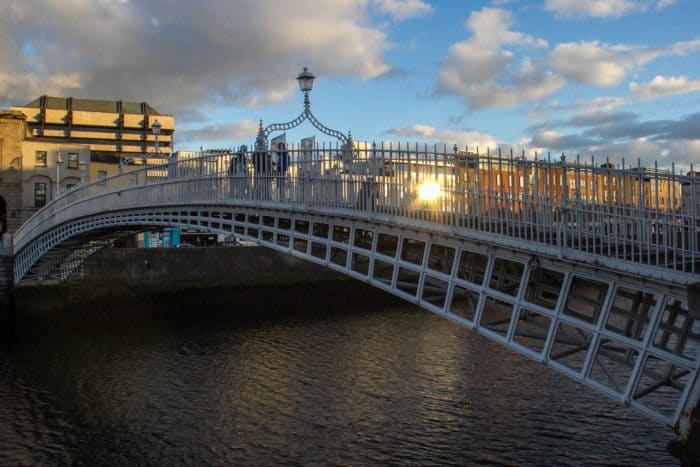 ~*~
2. Glendalough in the Wicklow Mountains at sunset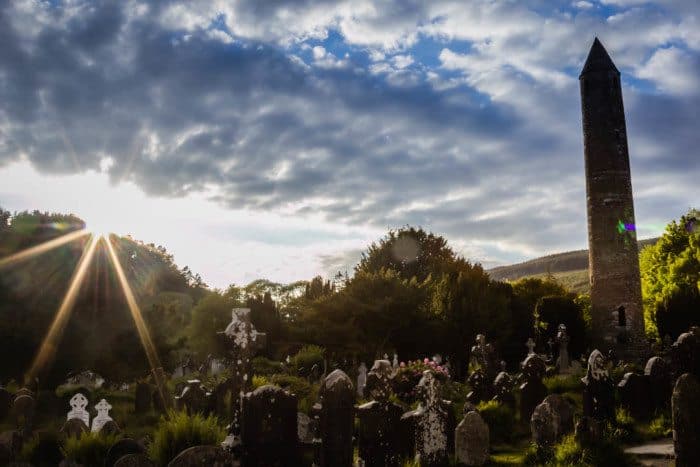 Related Article: Finding Glendalough in the Wicklow Mountains
~*~
3. Hiking path in the Wicklow Mountains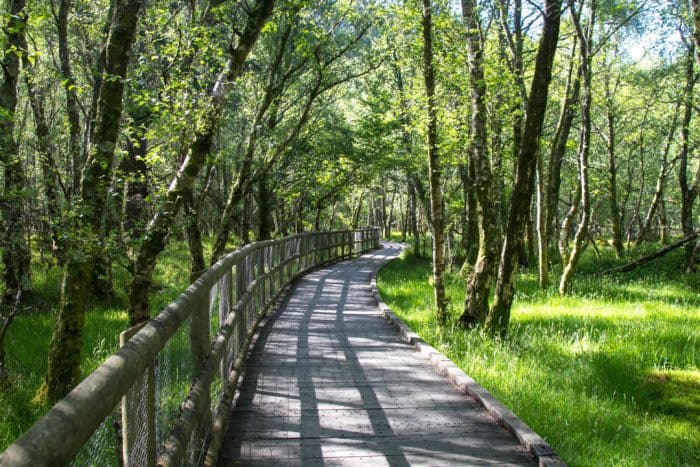 ~*~
4. Roses in bloom at Kilkenny Castle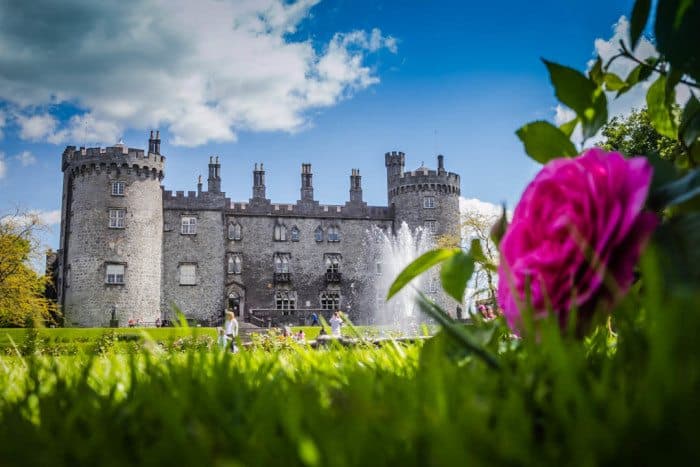 Related Article: 9 Castles You Cannot Miss in Ireland
~*~
5. Blarney Castle in all its glory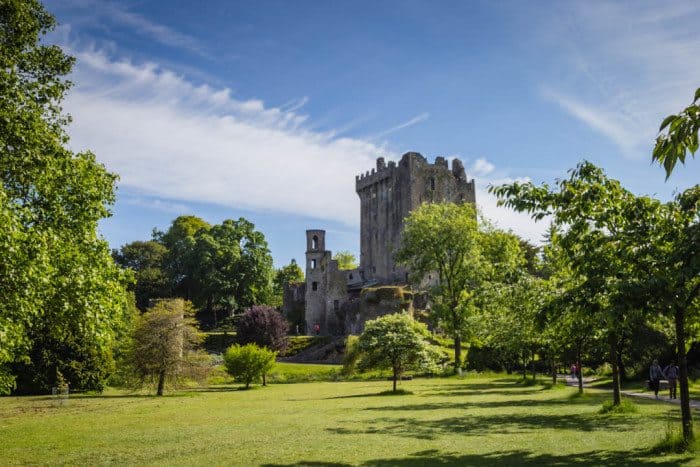 ~*~
6. View of Little Skellig from Skellig Michael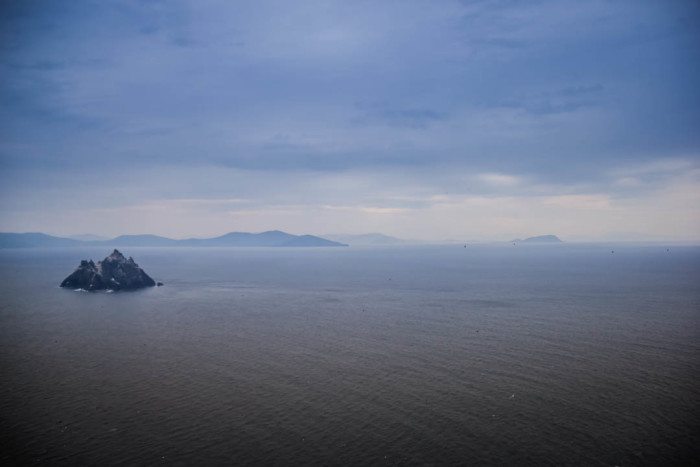 ~*~
7. Curious Atlantic Puffin on Skellig Michael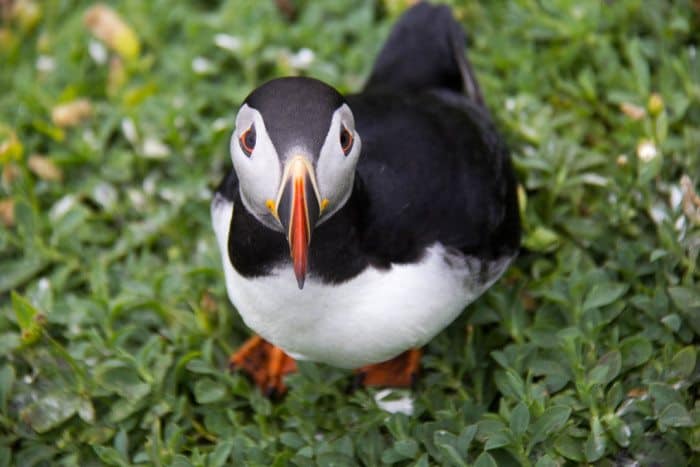 ~*~
8. Beehive Ruins on Skellig Michael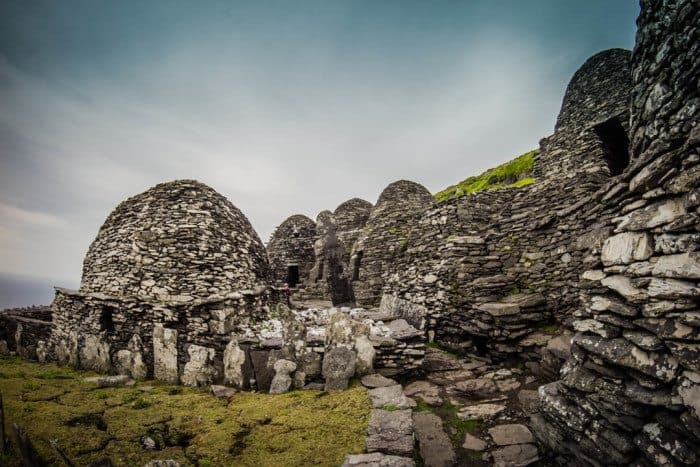 Related Article: The Real Titanic Experience in Ireland
~*~
9. 600 Steps to the top of Skellig Michael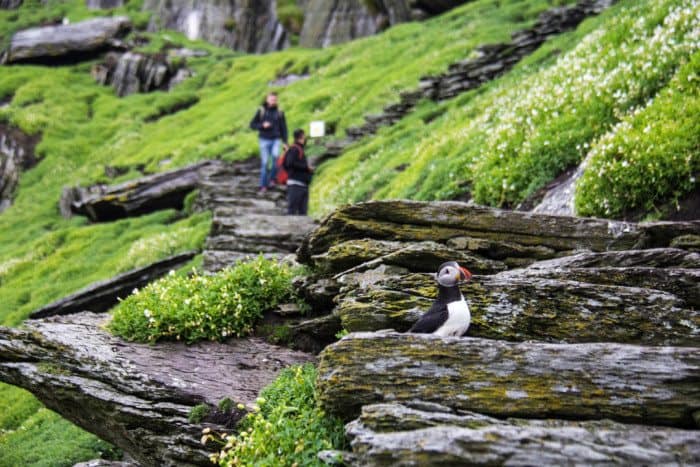 ~*~
10. The views from Skellig Michael are worth climbing for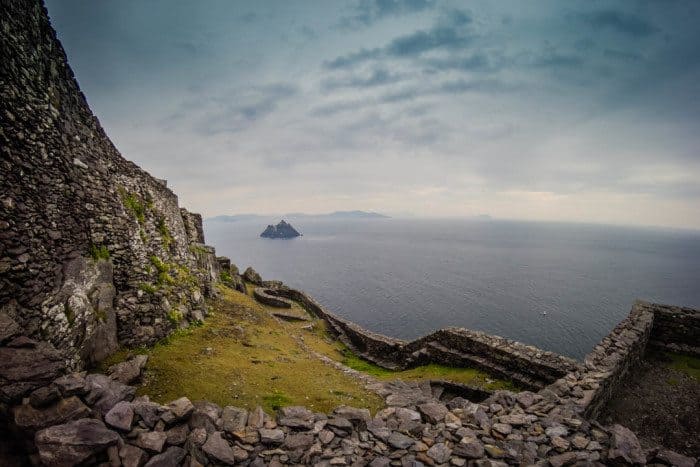 ~*~
11. Path through the Macgillycuddy's Reeks to climb Carrauntoohill, Ireland's tallest mountain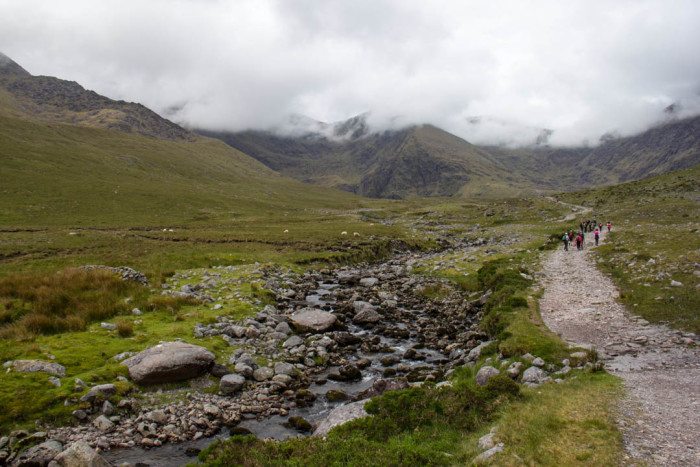 Related Article: Climbing Carrauntoohil, Ireland's Tallest Peak
~*~
12. Inch Beach, Dingle Peninsula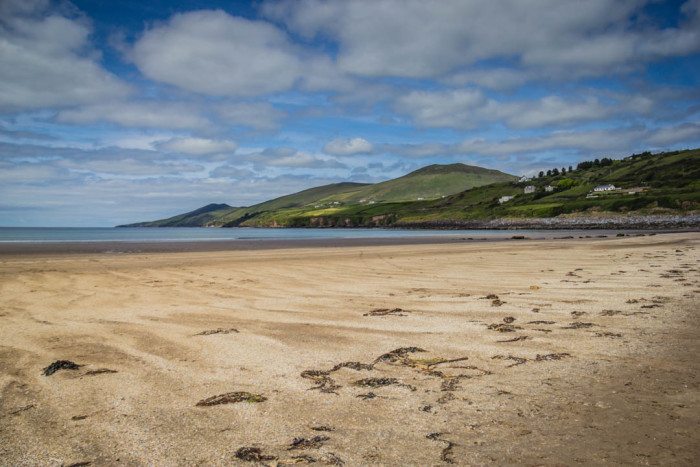 ~*~
13. Green fields on the Dingle Peninsula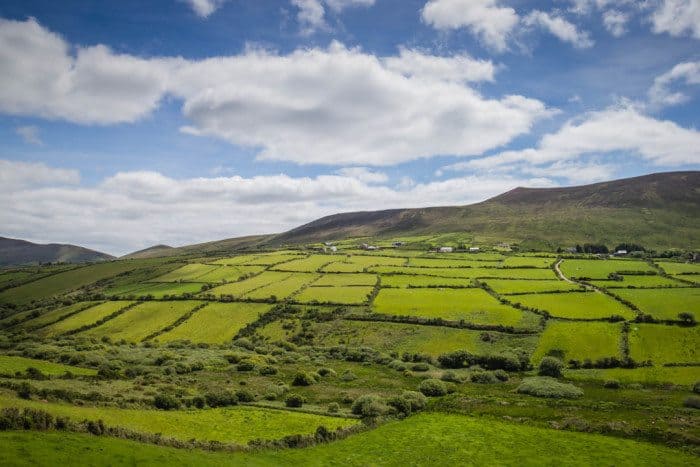 Related Article: Horseback Riding in Dingle
~*~
14. Flowers in bloom on the Dingle Peninsula coastline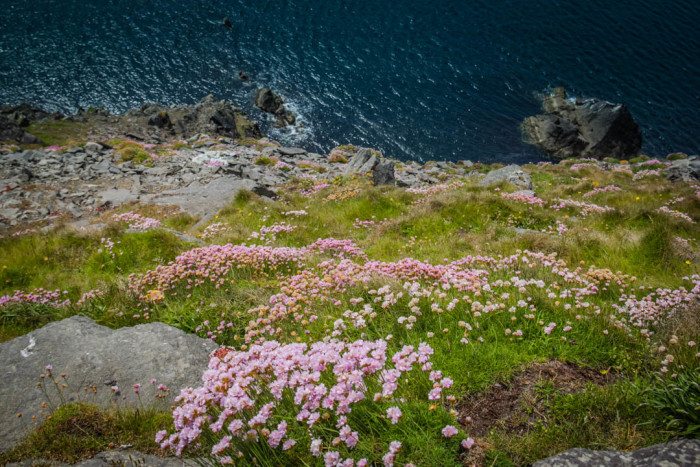 ~*~
15. Coastal ruins along the Dingle Peninsula drive on the Wild Atlantic Way
~*~
16. The charming town of Dingle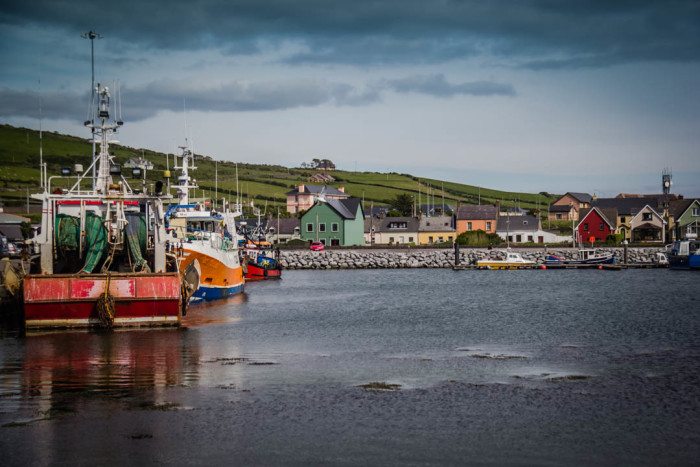 ~*~
17. Dingle Peninsula views on the Wild Atlantic Way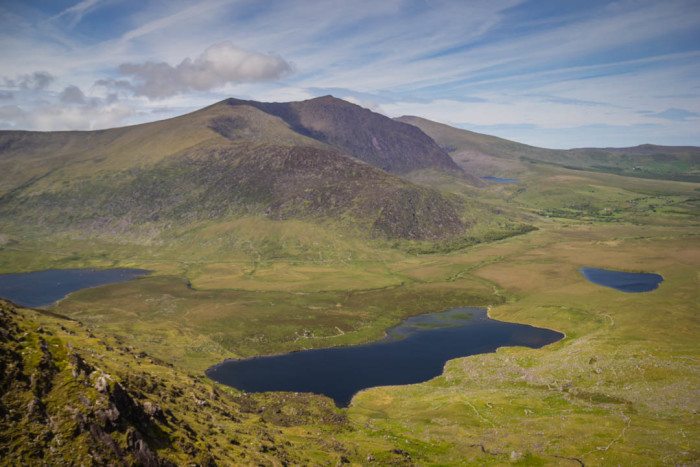 ~*~
18. Adorable pony at Bunratty Castle and Folk Park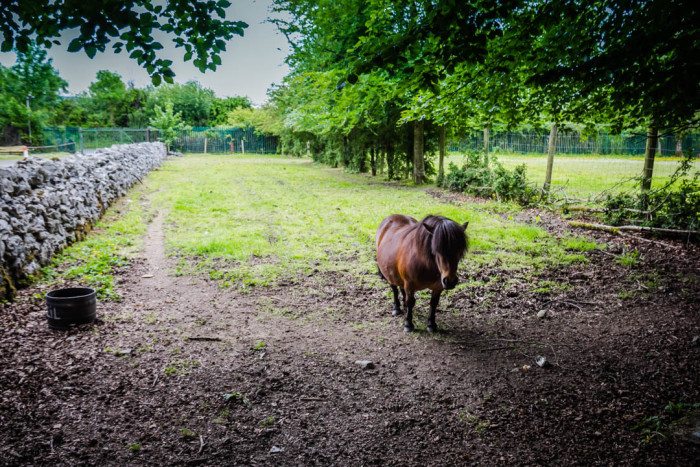 ~*~
19. Hiking trail along the Wild Atlantic Way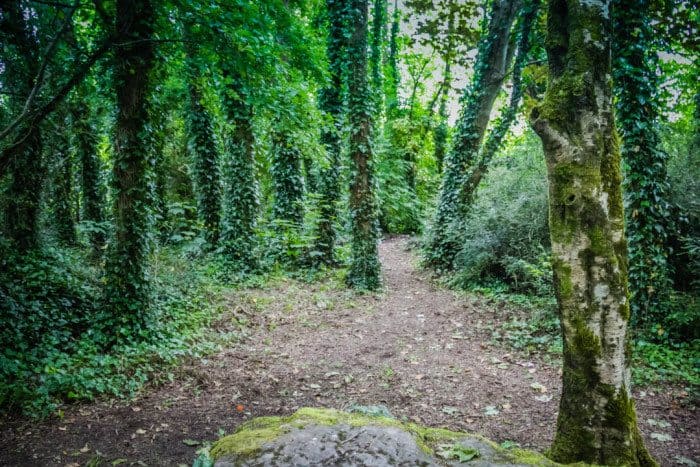 ~*~
20. View from the top of St. John's Castle in Limerick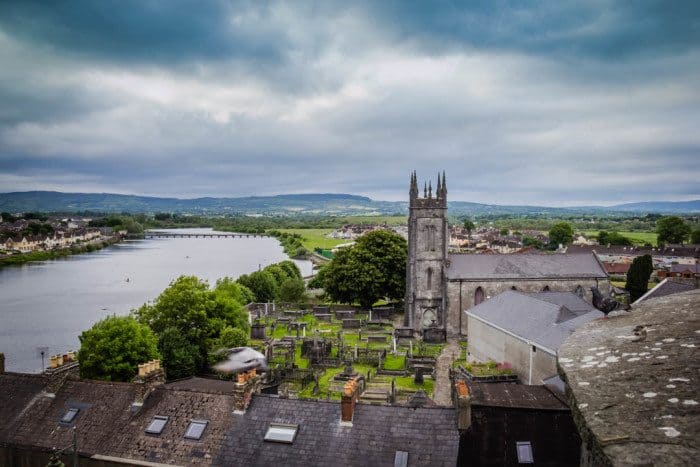 ~*~
21. Horses in a field on the Wild Atlantic Way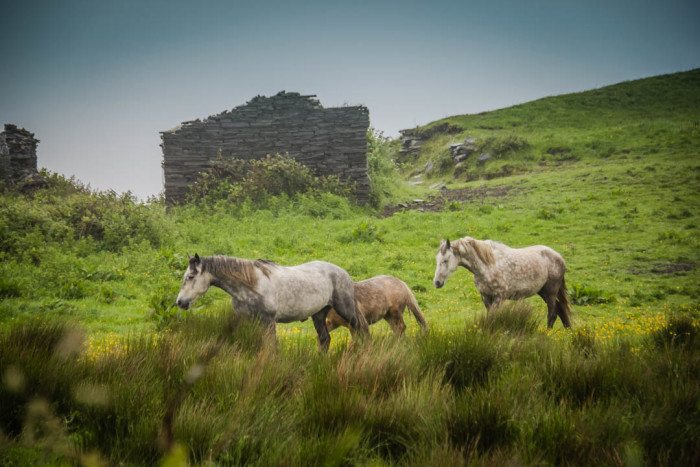 ~*~
22. Dunguaire Castle by the sea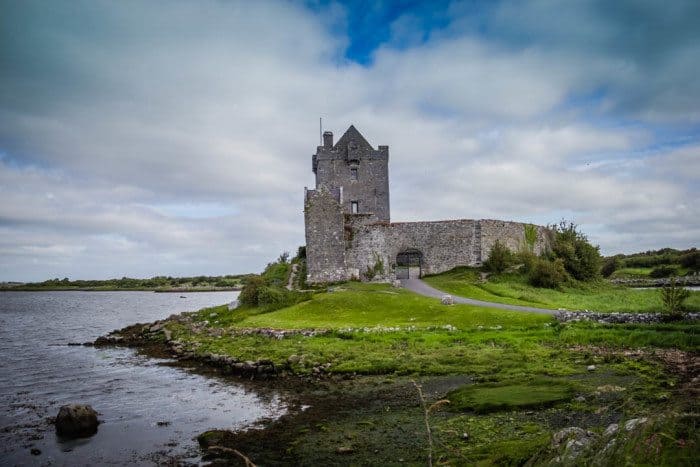 ~*~
23. Poulnabrone Dolmen, Neolithic ruin, in The Burren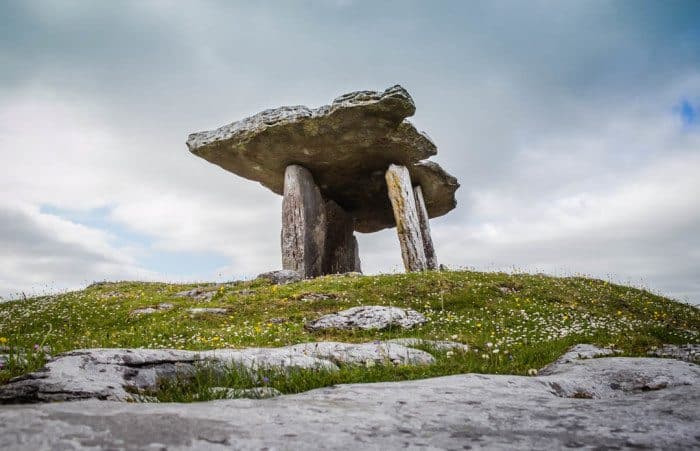 ~*~
24. Unique stone landscape in The Burren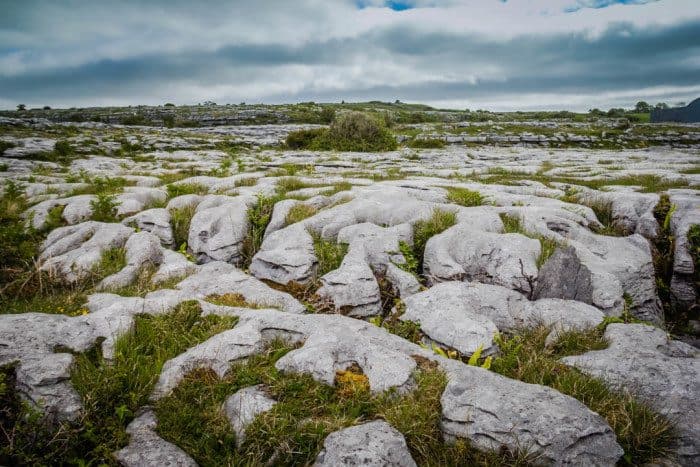 ~*~
25. The Cliffs of Moher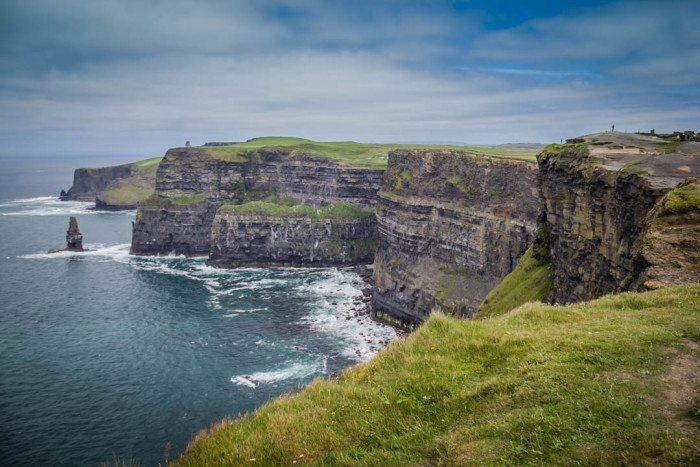 ~*~
26. Driving the Connemara Peninsula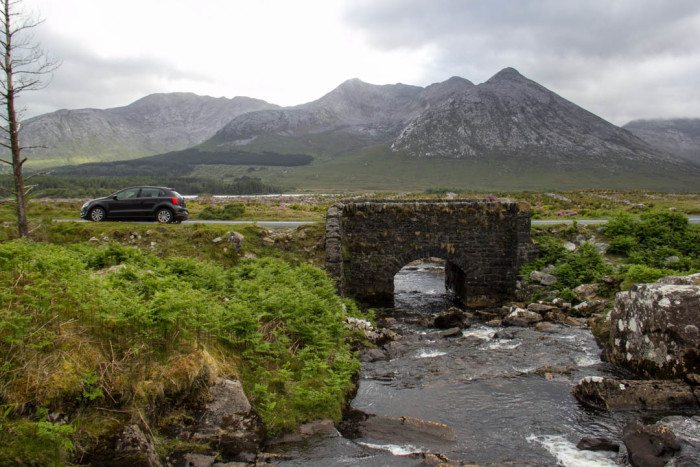 ~*~
27. Celtic crosses along the Wild Atlantic Way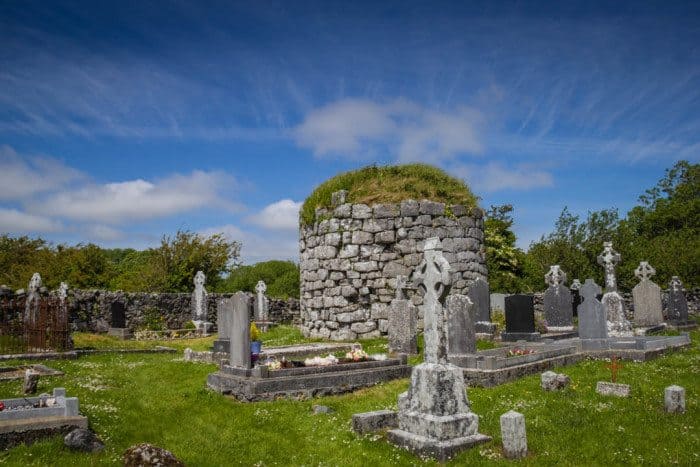 ~*~
28. The Dark Hedges featured in Game of Thrones, Northern Ireland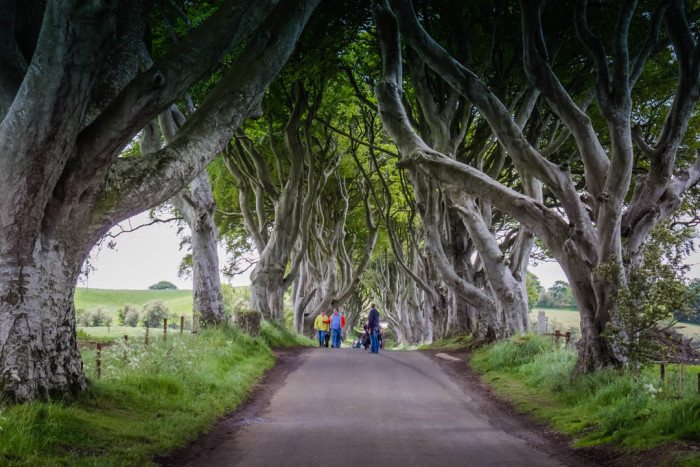 ~*~
29. Giant's Causeway against the blue Atlantic Ocean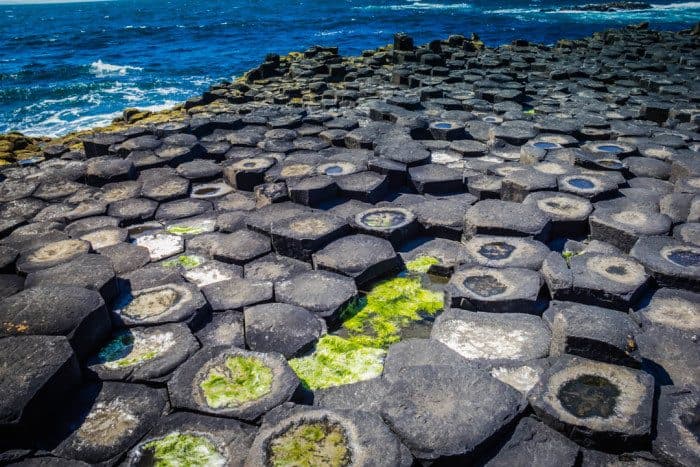 Related Article: Ireland's Causeway Coast
~*~
30. Causeway Coastline on a clear day, Northern Ireland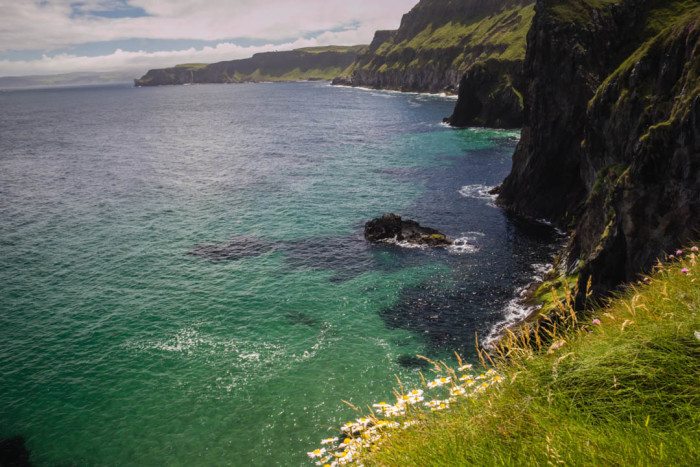 ~*~
31. Carrick-A-Rede Rope bridge view from above, Northern Ireland
~*~
32. Stunning coastline in Northern Ireland, Causeway Coast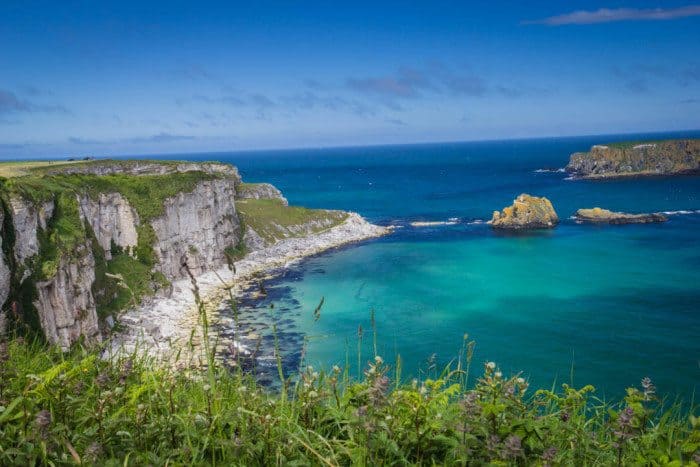 ~*~
33. Shimmering light on Giant's Causeway, Northern Ireland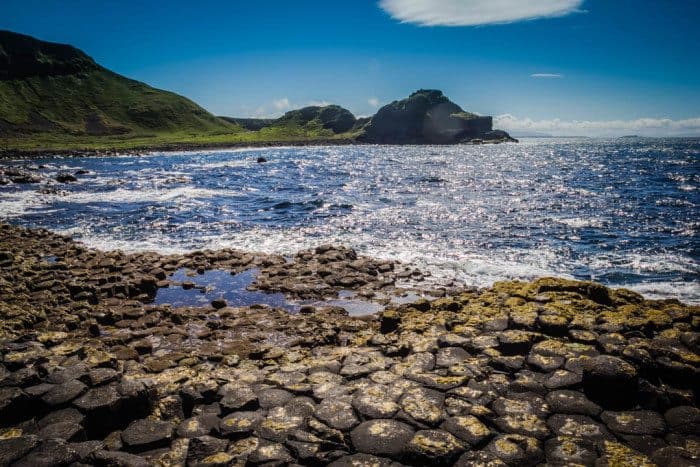 Two words, just go. Ireland is one of the most beautiful and diverse destinations we have ever visited and these Ireland photos should prove that to you. From the landscapes that are so green they look fake, to the dramatic coastlines and charming pub culture, you can satisfy several travel desires in one trip. Rent a car and get out there and explore all that Ireland has to offer.
If you are interested in researching more about Ireland to plan your own trip, check out some of our other Ireland stories on the blog or on Ireland's official tourism website.
A special thank you to Tourism Ireland and Failte Ireland for the opportunity to explore and promote such a beautiful destination.
If you like our photos and are interested in travel photography, be sure to check out our Ultimate Travel Photography Gear List.
More on Ireland:
Did you like this story? Share it!