While traveling on the road Lina and I have had to readjust our living mentality from having our own house to having no house and living at hostels.
There are many different options when it comes to living our of hostels. Room options include private rooms, four-bed dorms, six-bed dorms, 8-bed dorms and all the way up to 20-bed dorms if you want to get adventurous. One hostel in New Zealand even offered 32 dorm room.
All hostels charge per bed and the more beds in the room the cheaper each bed is. So if you're willing to stay with random other travelers your stay can cost you a lot less. Naturally, if you opt for a private room, it will cost you more money per night.
Living in hostels is usually pretty laid back and you learn quickly that you are not the only one in the awkward situation of sharing a large dorm room.
For us, it is especially weird because not only are we a touch older than a lot of the backpackers, but we are married.  Which creates some pretty funny faces when people realize.
Despite its communal living atmosphere, living in a dorm is much like living in a house. You are just sharing it with many people. The good hostels will have anything you could have at home; a TV room, kitchen, bathroom, shower stalls, decent beds, and laundry.
Not all hostels are created equal though but you can generally find at least a kitchen, bathroom, and shower at all hostels.
---
Things that Shocked Us the Most
---
Kitchens
Most hostels offer a full kitchen to use. Some require plate deposits and issue you your own set of utensils and dishes while others have a full kitchen stocked with pans, dishes, and utensils for you to use.
Having a full kitchen allows you to cook meals economically to avoid expensive restaurant costs. So feel free to buy those fresh vegetables the farmers market.
Need to refrigerate something? The dorms have been good about having large refrigerators to refrigerate anything that you will need to keep cool.
The refrigerators usually have a unique smell of old food left in them for months so be sure to plug your nose before opening.
Kitchen rules apply. "Your mom doesn't work here so please wash your dishes" is usually posted on signs in almost every hostel but yet there are always loads of dishes waiting to be washed.
It is not uncommon to have to pre-wash your own dishes before you can make your meal. Most of the time people don't even bother to wash the counters off either, which really bothers us as we are former homeowners and valued a clean house.
Dorm Rooms
If you book in a multiple bed dorm room they will most likely be bunk beds. It seems to never fail that after a long day of traveling, all you really want to do is check-in and go to your room.
You swipe your key and enter a room only to find out that there are only two top bunks left. This happens often the other group of travelers gets in before you and decides they are taking the lower bunks.
Maybe it is because we are older or just plain raised differently, but when we walk into a large dorm room as the first people, we never take just bottom bunks.
We are always considerate and take just one bunk bed, 1 lower and 1 upper. Don't get me wrong, I am getting to the point where we will just start hogging bottom bunks soon because rude people just wear on you after several months on the road.
As far as keeping your stuff secure, some dorms offer lockers in the room to lock up your backpack and other valuables. But others, you just have to rely on your roommates to not steal from you. So far we haven't had any issues with people stealing stuff from us.
We make sure to introduce ourselves to everyone and catch everyone's names when we first arrive. No one wants to have stuff stolen and if we feel unsure, we just carry our main items with us when leaving the room. Sometimes you just have to keep honest people honest.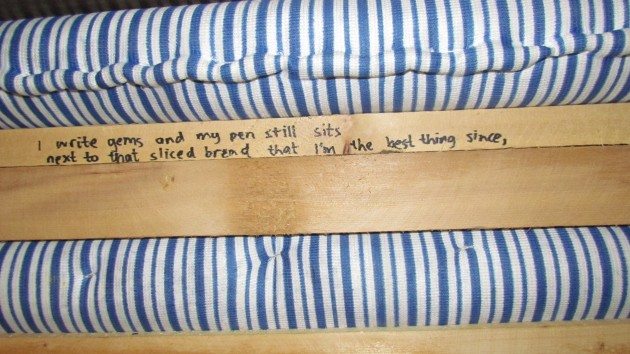 Outlets have been a struggle in dorm rooms. They put 6-10 beds in a dorm with 2 outlets. Quite frankly, it's ridiculous. We do have more electronic gear than the average traveler, but everyone has a phone and computer these days.
These items need to be charged and outlets are few and far between. We've come back to the room on several occasions, after leaving something charging, to find things unplugged because someone else needed it.
The dorm rooms that have it right have individual lights for each bed. Although most dorms just have one overhead light.  This can be a little testy when you are trying to sleep in the late hours and your roommate comes fumbling in the room from a night of partying.
People are also in and out of the room at all times of the day and night so our earplugs and eye masks have come to great use so far.
I think the funniest thing is listening to people tell stories about their dorm roommates' sexcapades. Yes, people having sex in a 10-bed dorm, while their roommates are trying to sleep.
It happens far more often than anyone knows and makes for some pretty entertaining storytelling.
Bathrooms are another story. Some dorm rooms offer private bathrooms while others have shared bathrooms. Typically this involves a male and female bathroom, separately.
Each has it's own respective shower stalls. On the flip side are the hostels that have unisex bathrooms and showers. These are a little awkward and can be unpleasant.
It never fails you will be brushing your teeth and their steps out that stranger in a towel. Regardless, wearing flip flops is an absolute must.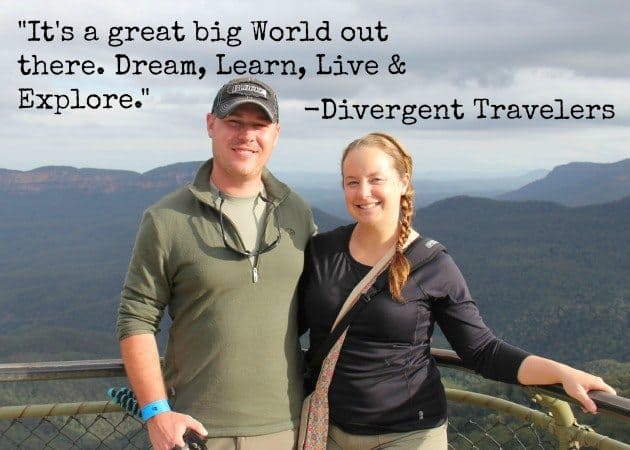 As you can see, we are adjusting to life on the road. Living in hostels isn't the same as having your own home and we do find ourselves missing our home from time to time.
But you can't beat waking up in a new city every few days and being able to walk out of the hostel and explore a new place. That is a feeling neither of us will get tired of very soon.
Note to readers: We departed on our around the world (RTW) trip on February 21, 2014. We traveled full-time, backpacking across 6 continents for the next 2 years. Since 2016, we travel 7-10 months out of every year creating content and telling stories for this website. It's been a wild ride!
More on Long Term Travel:
Did you like this story? Share it!