Wow, we've been on the road for 6 months! It seriously seems like just yesterday we were signing the papers on our house sale, saying our goodbyes at work and hugging our dog as many times as we could before setting off on our current RTW adventure. Time really does fly when you are having fun.
It's hard to grasp the scope of your travels when you are constantly on the move, but when I sat down to write this post I was shocked at how much we have done and all the places that we have been in 6 months.
When you go off country count it doesn't seem like much, 6 countries in 6 months, but we have spent a large amount of time exploring much of these places in depth.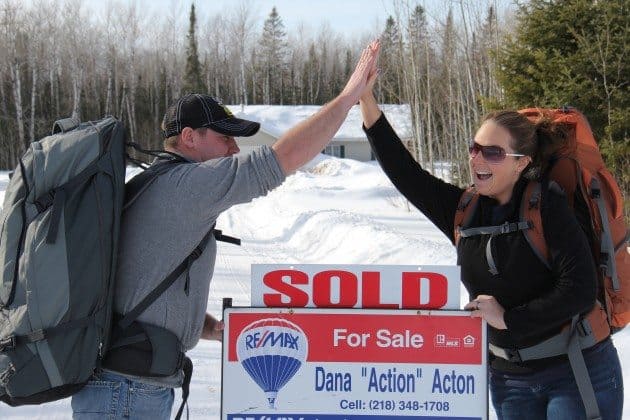 What We Loved
We finally did it, we set off on a World adventure and left our former lives behind us. So you can imagine that these first 6 months have been exciting, strange, scary, exhausting and exhilarating all at the same time.
It's a very strange combination of emotions to have but it is something we will never regret doing and an experience we will never forget.
Having absolute freedom is so liberating. We have complete control over our lives right now and it is so strange and wonderful.
I worried that not having concrete plans and not being able to plan everything out in advance would be a burden for me but the reverse is actually true.
I have never been more relaxed in my life. Don't get me wrong, I still love to plan, but the stress of having things so spelled out ahead of time has just disappeared and I have grown accustomed to making last-minute plans and just going with the flow.
With freedom comes flexibility, which is also something that we haven't had loads of in the past.
We can just change things anytime we want and we do. Being flexible with our plans and just life, in general, has opened so many doors for us on new adventures and experiences.
Photos and videos!!! I am in absolute heaven being able to just be a shutterbug every single day. One of the greatest things about this trip is my chance to capture the World and our travels to share with our family, friends, and readers.
I really hope you are enjoying the photos and videos we share with you because we are literally having the times of our lives making them all for you. If you haven't joined us on Youtube yet, check us out!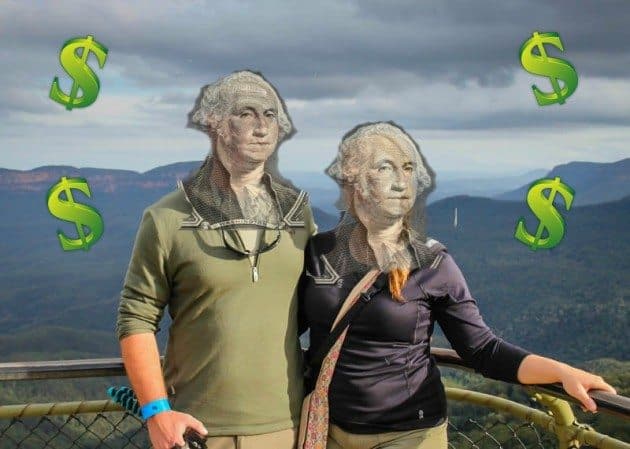 What We Didn't Love
The lack of internet has been frustrating is some places that we have visited. This makes it hard to stay up on our stories and in touch with family and friends at home.
Some days you just want to curl up in your room and Skype with your Mom only to find out the internet isn't working or won't hold a strong enough connection for a call. #frustrating.
We have really missed our dog while we have been traveling. He was like a member of our family and leaving him behind was so incredibly hard. We think about him often, talk about him all the time and even Skype with him.
He gets so excited when we call that the minute he hears our voice he runs through my parent's house barking and whining for us.
There have been many times we have observed him just sitting on the floor staring at the screen while we chat with my parents. Being away from him isn't getting any easier, we still miss him, but right now it isn't feasible to travel with him.
I think our biggest peeve while traveling so far has been getting looked at like a walking dollar sign. We've had some experience with this in our prior travels, but with just short amounts of time in each place, it didn't really affect us.
When you are spending months in a location though, this starts to get really old. We've spent many, many days in places where it feels like the locals-only objective is to separate you from your money. Sad, but an oh so true part of travel.
How Much Money Did We Spend?
For the first 180 days of travel, we have a running average of $128 per day. This is the total number for the 2 of us and includes absolutely everything. All transport, including air, activities, accommodation, and meals.
Our target pre-trip guesstimate was $100 per day, so I can openly admit that I am pretty happy with this number.
Especially since we visited two of the World's most expensive destinations, Australia and New Zealand, during our first 6 months and spent just over half of the time in just those countries.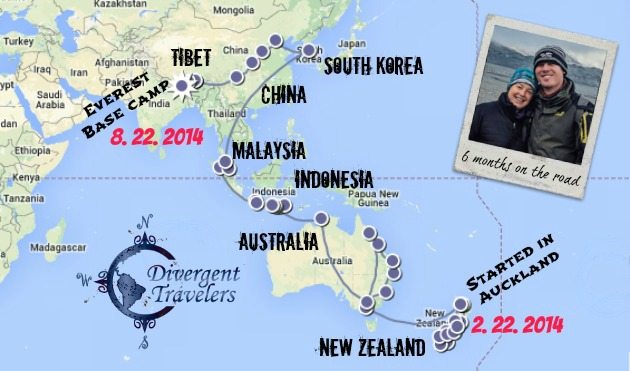 Random Stats from 6 Months of RTW Travel
Number of countries visited: 7
New Zealand, Australia, Indonesia, Malaysia, South Korea, China, Tibet (Technically part of China, but to us it's separate)
Total Miles Traveled: 31,790 total miles (51,161 kilometers)
Methods of transport used: Taxis – 6, Buses – 17, Tuk-tuks – 2, Planes – 14, Boats – 5, Trains – 15, Ferries – 2, Cyclos – 1, Rental Cars – 2, Underground trains – 8, Jeeps – 2, Cable cars – 1, Minivans – 11, Speedboats – 1, Riverboats – 1, Campervans – 1……and many, many times on foot!
Number of hours on a: train – 60, Bus – 250, Plane – 54
Methods of crossing a border: By plane, By foot
Number of hotels/hostels/guesthouses/homestays we've stayed in: 59
Other places we have slept: Airports – 3, Trains – 3, Tents – 3, Campsites – 12
Nicest hotel: Thomas Retreat, Bukit Lawang, Sumatra, Indonesia
Worst hotel: Some homestay in Cemoro Lawang, Java, Indonesia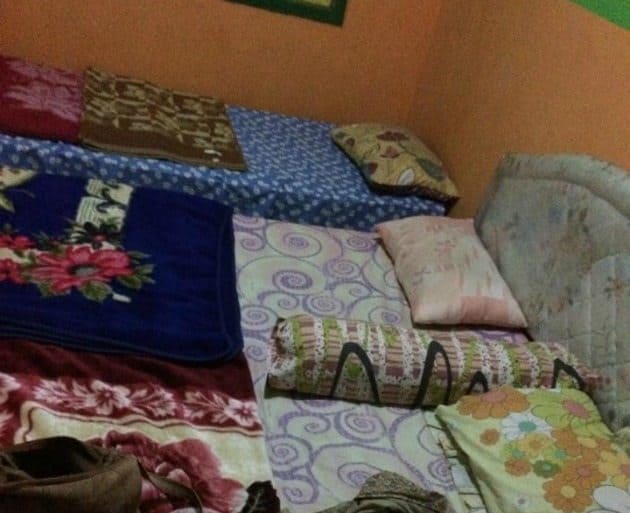 Things Lost: 2 (David's wedding band, my polarized sunglasses- both in the same river!)
Things Found: 1 (David's wedding band! Story to come……)
Things Broken/Damaged: 3 (David's expensive video camera, point & shoot camera, GoPro case)
Things Sent Home: Loads (we sent home around 10kilos of stuff with my friend in June, THANKS MEG!)
Things Purchased/Replaced: 6 (GoPro case, GoPro stick, 2 dresses, 1 pair shorts, video camera)
Cases of Travel Burnout: 1, thankfully we were able to head to a beach and it didn't last long!
Cleanest public toilet: Surprisingly, Seoul, South Korea. Meticulously clean and there was always paper.
Dirtiest public toilet: Pretty much every single one in China and Tibet. You know it's bad when you need a face mask to avoid passing out while contemplating if someone was murdered in there or someone just forgot to wrap up their sanitary napkins… true story!
Most delicious local food: Korean BBQ in a little back street in Seoul, South Korea, Hot Pot in China and Wan Tan Mee on the streets of Georgetown, Penang, Malaysia. Absolutely amazing!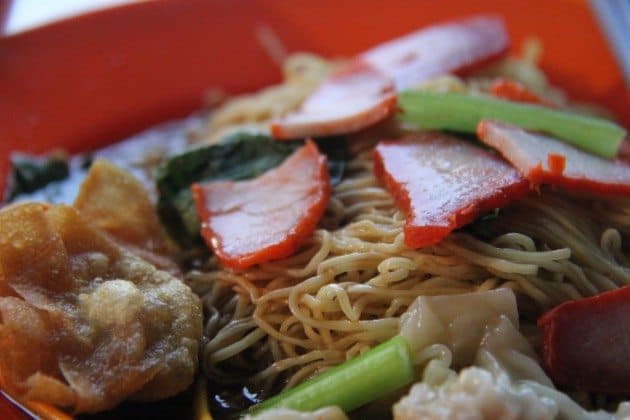 Most awful local food: Kimchi in South Korea, we just are not fans. A lot of the street food in Kuala Lumpur was just tired, old and gross.
Friendliest people: The New Zealand Kiwis are some of the nicest people we have ever encountered. The Tibetan pilgrims were also full of smiles.
Unfriendliest people: Hands down, the Chinese. With their lack of patience and inability to queue they push, shove, shout and just walk all over people when they don't want to wait.
Scariest Situation: We've had more awkward ones than we can count, but nothing where we have gone 'wow, that was scary. You may find this hard to believe, but we have not had any truly scary situations. Unless of course you count this place we stayed in Pingyao, China where we had just gone to sleep and then we heard the rats crawling through the walls!! We were both too mortified to get up and see if they were in our room but all night when we would accidentally brush up against each other one of us would freak about rats in the bed.
Times Ripped Off: 2- Several attempts have been made to rip us off, but we are pretty good about catching it. Only twice have we been actually ripped off.
Most amazing sights: Landscapes in New Zealand; Great Barrier Reef in Australia; Border of North & South Korea; Great Wall of China; Mount Everest in Tibet.
Nicest beach: Red Beach, Indonesia
Best diving: Gili Meno & Gili Trawangan. If you count snorkeling, then Red Beach takes the cake. All these locations are in Indonesia.
Most incredible animal encounters: yellow-eyed penguins in New Zealand; koalas and kangaroos in Australia; orang-utans in Sumatra; Komodo dragons in Indonesia; Giant Pandas in China.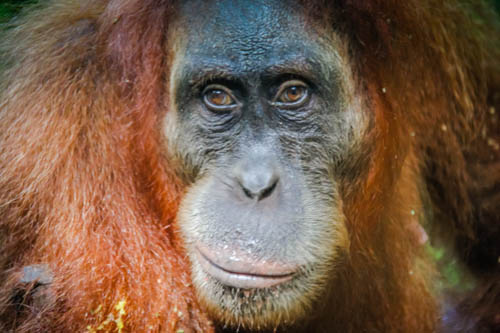 6 Months of Pure Adventure
Here is a collection of our favorite adventures from 6 months on the road, be sure to catch up as we have many more coming.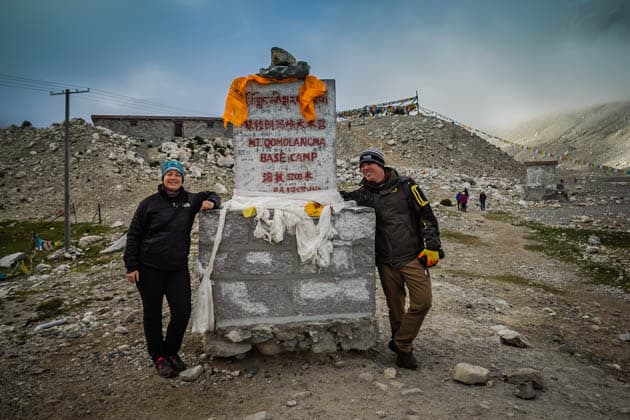 Hope you enjoyed our 6 months recap!
We have many more adventures to come with the next 2 years of travel ahead of us.
Note to readers: We departed on our around the world (RTW) trip on February 21, 2014. We traveled full-time, backpacking across 6 continents for the next 2 years. Since 2016, we travel 7-10 months out of every year creating content and telling stories for this website. It's been a wild ride!
More on Long Term Travel:
Did you like this story? Share it!