What is the first thing that comes to mind when someone starts talking about penguins? For me, penguins have always been associated with exotic, cold places. Antarctica, for example, is the destination that comes to mind when someone mentions an opportunity to see penguins.
Yes, there are penguins in Antarctica but they are also located in New Zealand. On the southernmost part of the South Island, you can find the rare yellow-eyed penguins. Some of them prefer the islands that sit between Antarctica, but there are a few that have chosen to make New Zealand their home.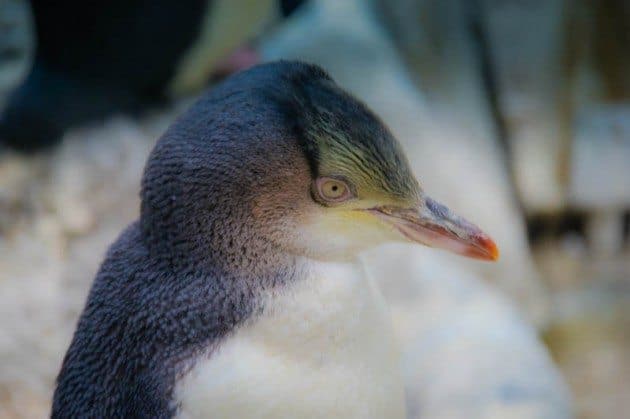 This gives you opportunities to see them right from the beach in a few places along the coast. You can also pay a visit to the Penguin Place Conservation Reserve to learn more about these amazing little birds and have a chance to see them in their natural environment.
Penguin Place began as a conservation project in the 1980s and was founded by the landowner. When they first bought the land they used it for farming but quickly became fascinated by the yellow-eyed penguins that visited their shores. They started allowing a local tour operator to take groups of people to see the penguins on the reserve.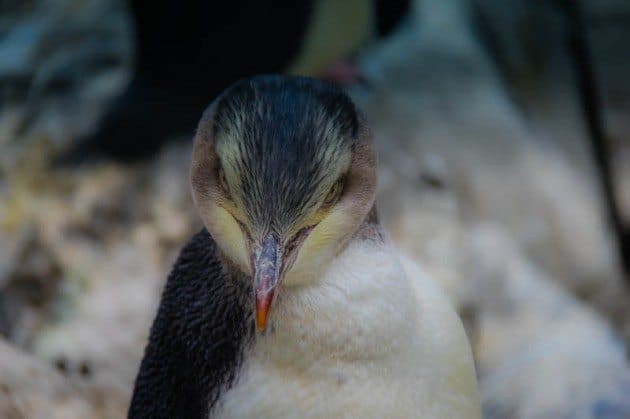 From there the idea was born to develop their conservation efforts. The conservation effort is now 100% funded by tourism making it the world's first fully tourism funded conservation project. This allows them to provide safe and suitable breeding habitat for the penguins, as well as, monitoring and rehabilitation for the sick, starving and injured penguins.
Upon arriving at Penguin Place, we checked in and were introduced to our guide. She took us on an educational journey about the history, life cycles and habits of the yellow-eyed penguins. After a short tour through their rehabilitation center, where they were housing juvenile penguins from this year's hatch, we headed out on the bus to the conservation reserve.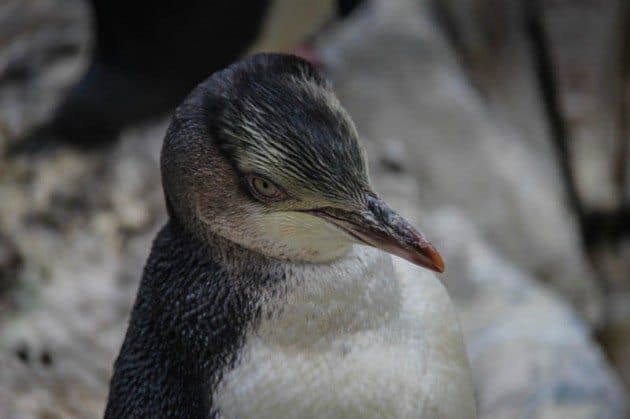 This time of the year the penguins are in molt after spending the summer rearing their chicks. When they start to molt, they take to the land for about a month to shed their feathers and grow in new ones. This meant we had a high chance of seeing them but that they may look fuzzy or patchy due to them losing their feathers.
It wasn't long before we had our first sighting and were able to spend quite a while observing them while they basked in the sunlight and released their feathers. I couldn't imagine having feathers to molt off. It looks just downright unpleasant.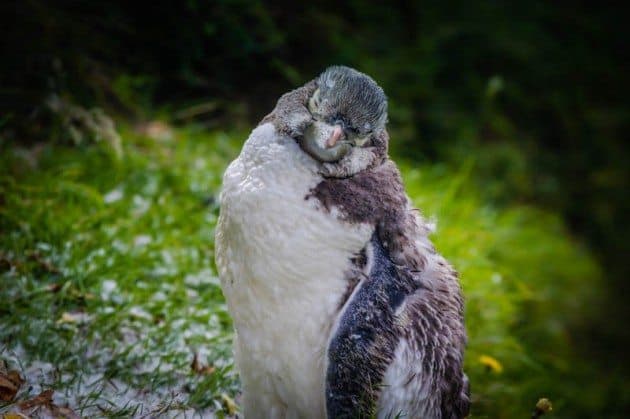 Despite their patchiness though, they were still really adorable. Seeing a penguin was a first for us and as passionate wildlife observers, we were thrilled to add them to our list of animals we have observed in their natural environment.
We spent 1.5 hours in the reserve hiking around and observing penguins. We were lucky and saw a total of 4 molting yellow-eyed penguins, 2 tiny blue penguins and 4 New Zealand fur seals. Definitely a successful day for scouting wildlife on the Otago Peninsula of New Zealand's South Island.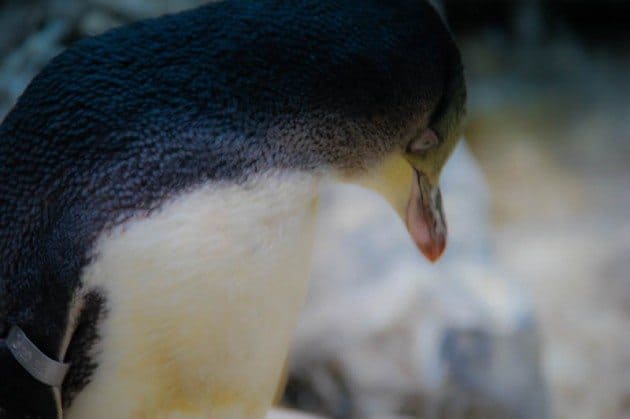 Have you ever seen penguins in the wild? Tell us about your experience.
More on New Zealand:
Did you like this story? Share it!
Disclosure: We were guests of the Penguin Place Conservation Project. However, all opinions are 100% mine. All photos and videos created and owned by Divergent Travelers.