As you know, I am a horse freak. I absolutely love them. So the first chance I got to take a horse trek, I jumped on it. It had been raining most of the day from the time we left Taupo and drove South towards River Valley.
Not the optimal day for a horse trek so I wasn't really thinking of doing it. That was until we started driving through the actual area of River Valley. It is jaw-drop stunning and easily convinced me that rain or no rain, I was getting on a horse that day.
River Valley Stables is part of the River Valley Adventure Lodge, basically the only accommodation in this area. They provide pickup from the lodge and transport to the stables which is a short drive away. The stables are a little rustic, with a charming old west feel to them. The horses are well looked after and seem to be quite happy with their lives.
The owner and stall practice natural horsemanship with all the horses, which includes them being trained and ridden only in rope halters. The horses are taught to respond to certain direct cues to make horse trekking beginner-friendly. These cues are a set of three including loose rein- go forward, direct rein away from the horse on either side to turn left or right and one side straight back for a halt.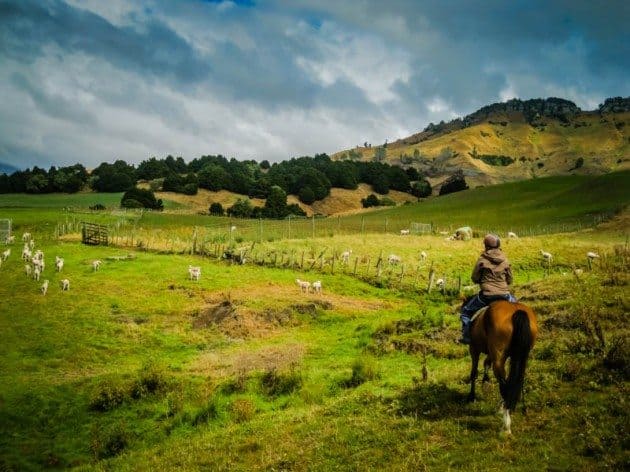 The halt resembled a pulley-rein, where the horse's head is brought around firmly with your hand in one motion straight back, fist to the thigh. The horses were very responsive to this style of riding which made it a fun ride. As an equestrian, I have practiced various aspects of natural horsemanship on my show jumpers, and still, incorporate it into my training methods, but it was hard to not hold the reins in a conventional way.
The amount of care and training that goes into these guys was apparent as they were far from the traditional burnt out trail horses you find at most commercial horseback riding places. They were neither sour nor bored and really seemed to enjoy our ride out across the countryside.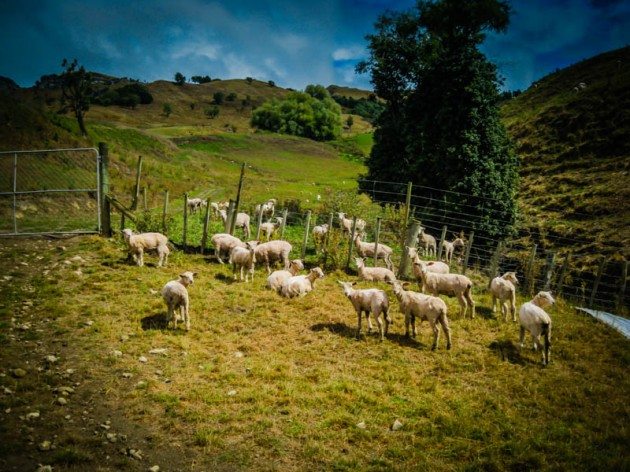 The horses were of variable skill level and tolerance and were assigned to riders based on their skills. My mount for the day was a little palomino named Rio. He is 6 years old and a cross between a Quarter Horse and New Zealand work stock. He had a fabulous personality and wasted no time checking to see if I knew what I was doing.
We got on well together as he appreciated that I gave him clear directions about what I wanted. We led the pack most of the way as he powered around the hills with little effort. We even jumped a couple logs and trees along the way and galloped across one of the valleys.
It is easily one of the most beautiful horse treks I have ever done with huge towering hills that were loaded with sheep for as far the eye could see. We did get the occasional shower of rain, but my Australian slicker kept me dry and it turned out to be a fantastic day in the saddle.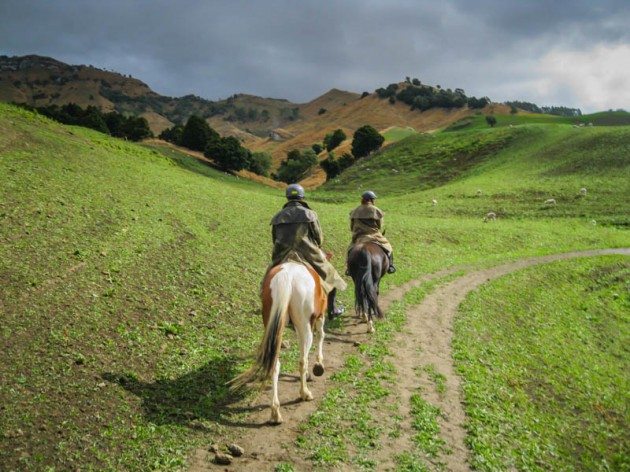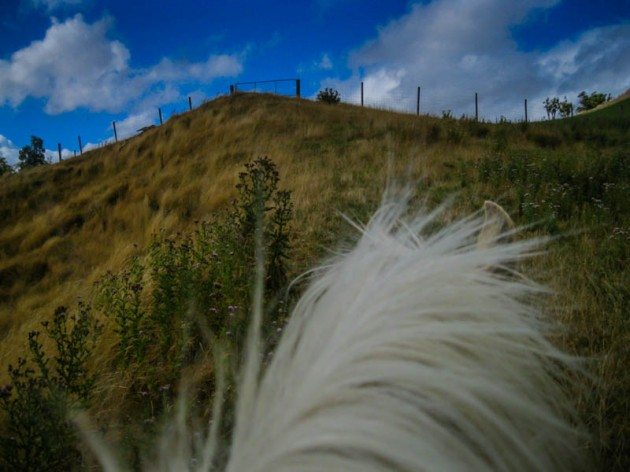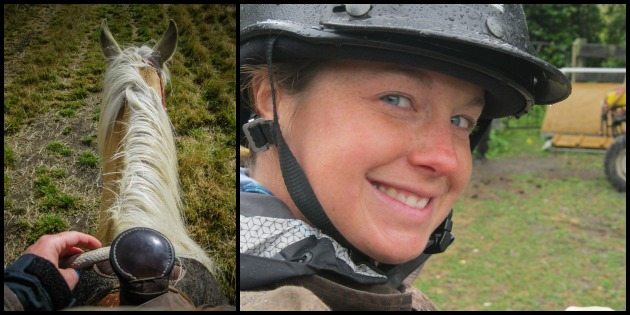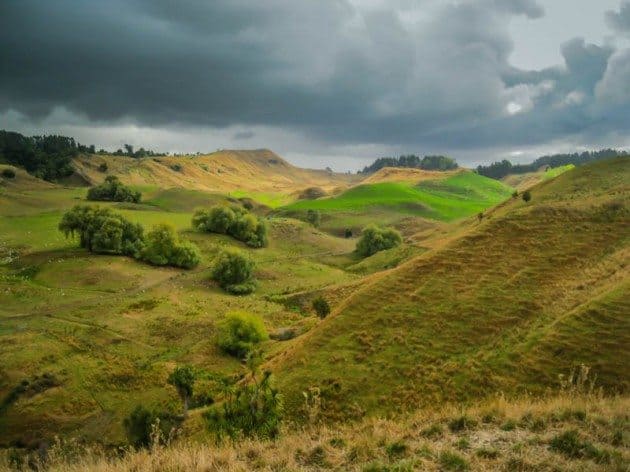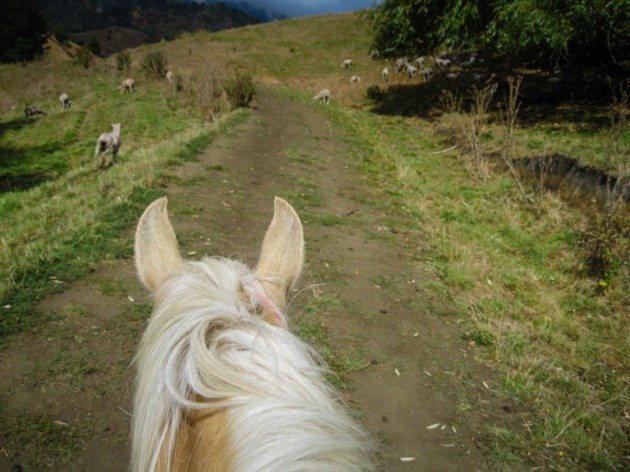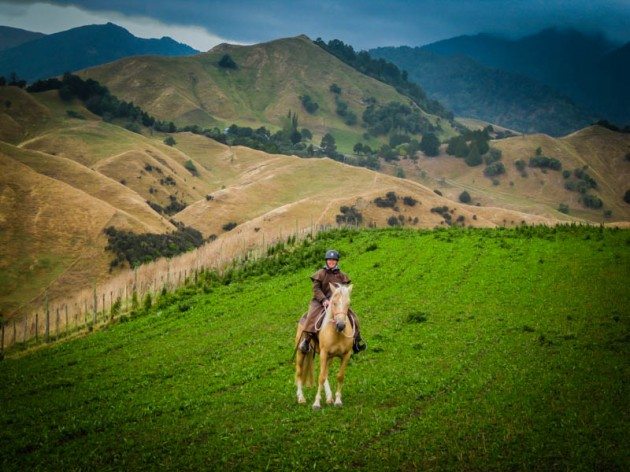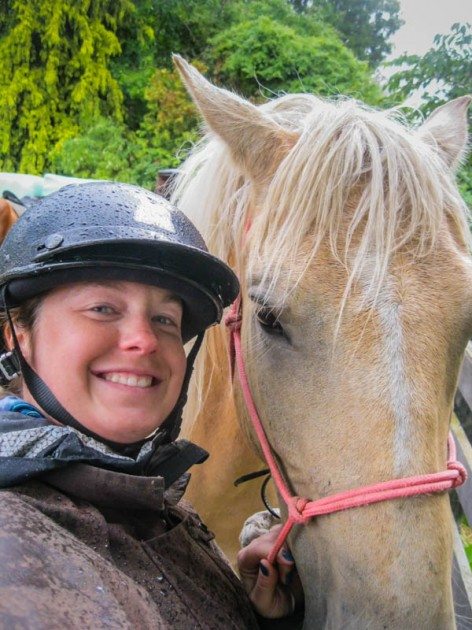 More on New Zealand:
Did you like this story? Share it!