The Lake Wanaka area is often overlooked as the little sibling to Queenstown, however, the scenery here is just as stunning. Lake Hawea makes a nice stop off if you are headed south towards Queenstown from the Franz Josef area. There are multiple places to pull off and capture the beauty of the area on camera.
We stopped off on two vantage points once we reached Lake Hawea en route to Wanaka. The first stop off we suggest is when the lake first comes into view. This gives you a great head-on the vantage point of the lake and surrounding mountains.
Don't leave home without: Lonely Planet New Zealand (Travel Guide)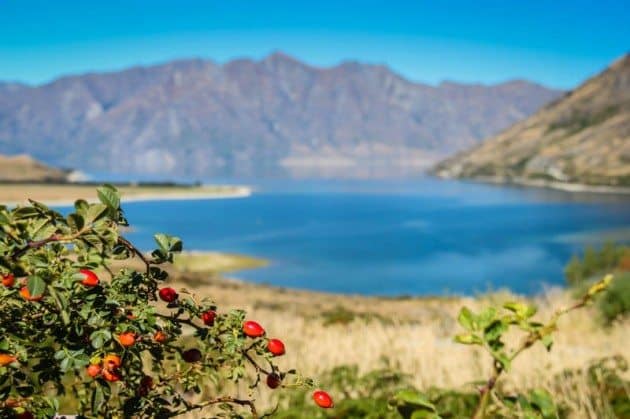 ~*~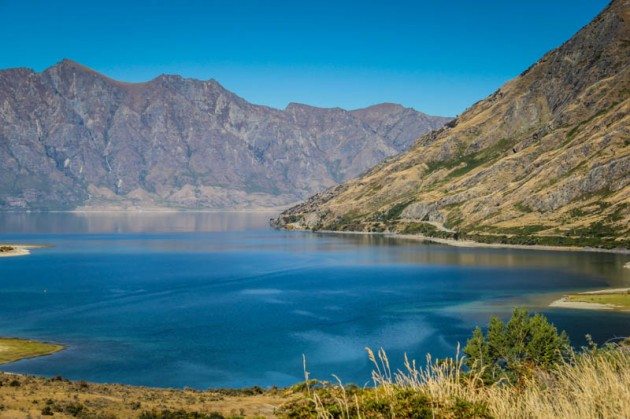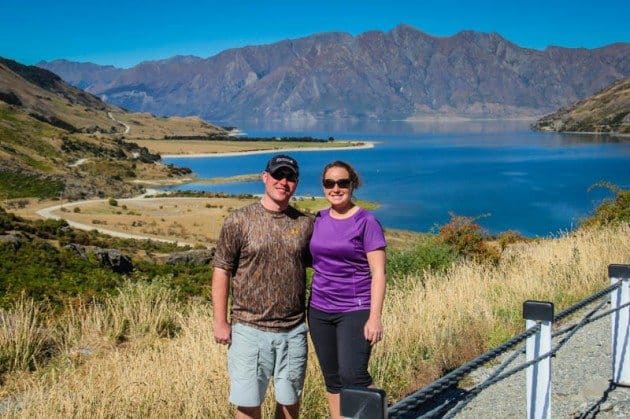 The second stop is set on the side of Lake Hawea. This stop off point will give you a side vantage of the lake and an opportunity to look at it in both directions. From where you came and where you are going. The views here are some of the best that we have seen in New Zealand to date. You really can't match the clear blue water up against the towering mountains on a cloudless day.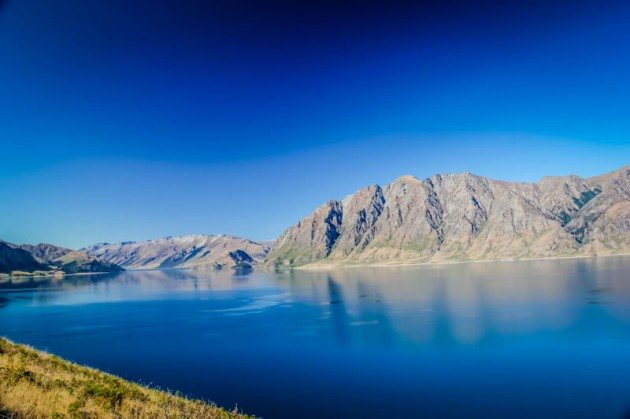 ~*~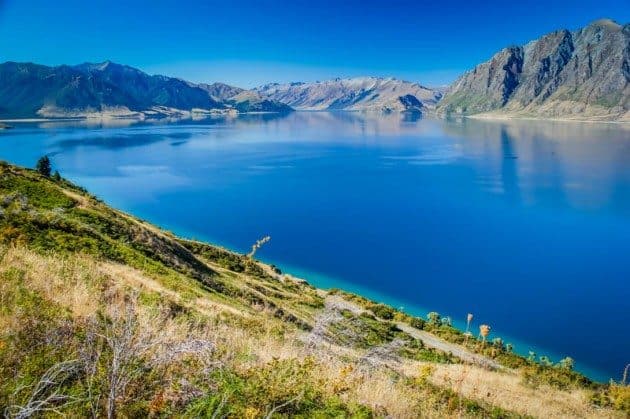 ~*~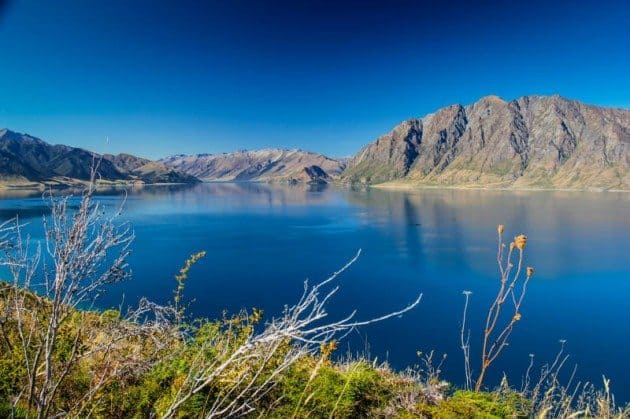 ~*~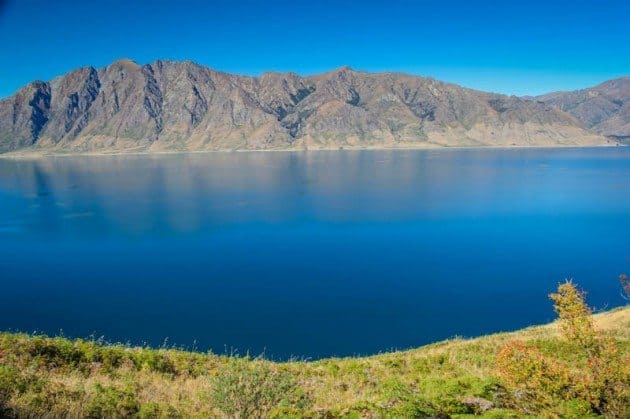 ~*~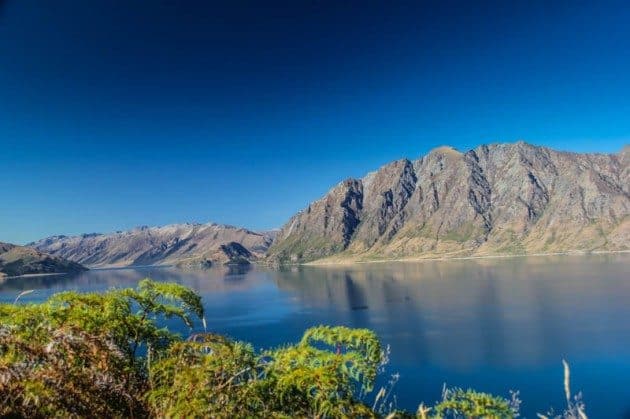 ~*~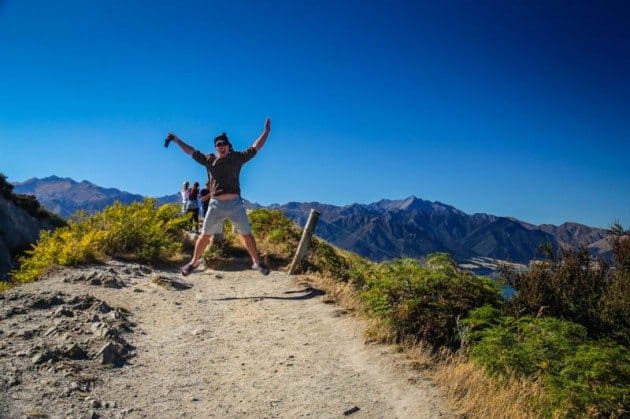 ~*~
More on New Zealand:
Did you like this story? Share it!